Learn for you
Learn for You
£220 every year to spend on the learning of your choice
The LSE is passionate about learning and would like to contribute to a culture where employees feel their development is supported and encouraged.
Learn for You is a personal and career development scheme through which certain categories of staff are entitled to a learning allowance of up to a maximum of £220 every academic year to spend on the learning of your choice.  
To qualify, you need to be in salary bands 1-5. Applications from both part time and full time members of staff are welcomed, and we are particularly keen to encourage applications from individuals who may not have had regular access to learning opportunities and would like to re-engage in their personal or career development.
Please note that payment is only made by BACS transfer, and it is paid directly to the learning provider itself, and not to the applicant.
For a more detailed summary of how the scheme works and whether you qualify to apply, please read our terms and conditions document .
The type of activities the scheme support are:
Personal Development
This can be any non-work related, structured course or programme. There is no requirement for it be linked in any way to your current role at LSE.
Career Development
This can be any non-work related structured course or programme, but with a clearer aim in helping you achieve your career goals.
This isn't about supporting your current role, more a step in the direction of your longer term career plans. For example, learning associated with a career-change you envisage in the future.
If you feel that you have development needs which are essential to your current job role, please apply for funding via the External Funding budget.
Wellbeing
This can be any structured programme or activity that positively impacts your quality of life and sense of personal achievement.
This could include membership of the LSESU gym or driving lessons.
Anything that provides you with a clear structured learning outcome.
On completion of your learning activity, you will be asked to complete a Learn for You Progress Report to get your views on how the funding has helped you achieve your learning goals.
| | |
| --- | --- |
| Application deadline | Application notification |
| 09 September 2022 | 19 September 2022 |
| 07 October 2022 | 17 October 2022 |
| 11 November 2022 | 21 November 2022 |
| 06 January 2023 | 16 January 2023 |
| 10 February 2023 | 20 February 2023 |
| 10 March 2023 | 20 March 2023 |
| 05 May 2023 | 15 May 2023 |
| 09 June 2023 | 19 June 2023 |
Please read our guide to writing good learning outcomes and our terms and conditions  before applying.
To apply, please complete and return a Learn for You application form to HR (LRB 5th Floor) or send a scanned copy to [email protected]
All applications will be considered by the HR Organisational Learning team and the result of your application will be emailed to you shortly after the committee meeting.
Print or share
London School of Economics and Political Science
Houghton Street
London
WC2A 2AE
UK
LSE is a private company limited by guarantee, registration number 70527.
+44 (0)20 7405 7686
Campus map
Contact us
© LSE 2022
Learn From Where You Are: Human Resources
Learn From Where You Are is here to provide you access to various forms of learning: on-demand, live-virtual, and hybrid learning.  In our efforts to come together as a community in this new environment (in-office, hybrid, remote work) it's important that we continue to engage with each other and promote our well-being.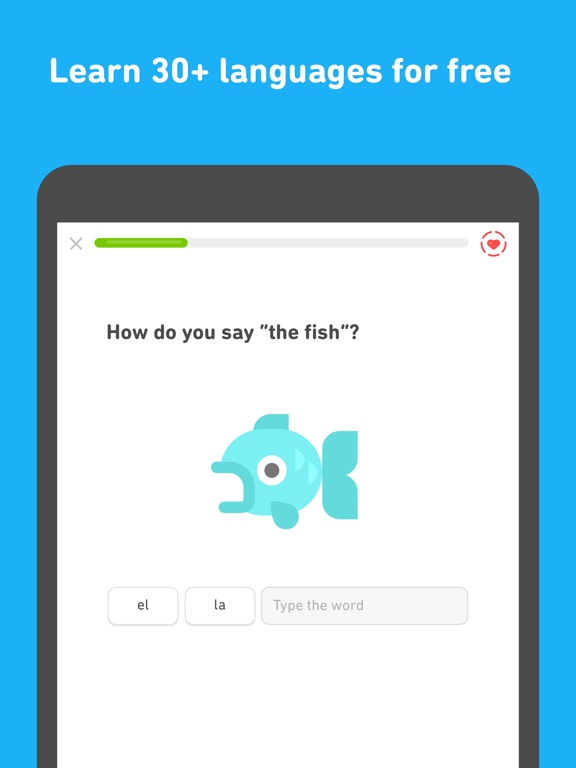 The Talent Development and Well-being team offers many ways for you to grow professionally, build your skills, and stay engaged and connected. Explore our calendar of upcoming workshops and events below.
Learning Calendar
Getting Started 
Connect to Northwestern
From Northwestern IT, find the information you need to Get Connected to the University network and technology.
Connect to
your Team
Find tips, videos, and courses about transitioning to a Remote and Virtual Workplace in myHR Learn.
Connect over  
Mobile
Get Learning Solutions for Mobile Device Users when your only connection is over the telecommunication network and your mobile phone or tablet.

Plan Your Learning

All staff members and managers are encouraged to create a learning plan either for yourself and/or your team.
To make this easy, remote learning options are presented below, and include virtual training, select on-demand learning, as well as vetted external and internal videos, documents, websites. And to make more learning accessible to all, courses that previously required fees will be offered to the community at no cost.
In addition, you can browse the full LinkedIn Learning catalog for even more on-demand learning, all available at no cost to Northwestern students, faculty, and staff. You and your teams may also identify learning interests specific to your functional area, which could take the form of books, articles, videos, and other materials. Here are resources to help you plan, conduct, and reflect on your and your team's professional development.
Team Learning Planner (PDF file will open in a new window)
Individual Learning Planner (Microsoft Word file will download)
Learning Check-in (PDF file will open in a new window)
Managers, please note that training approvals for team members will not be required for virtual learning.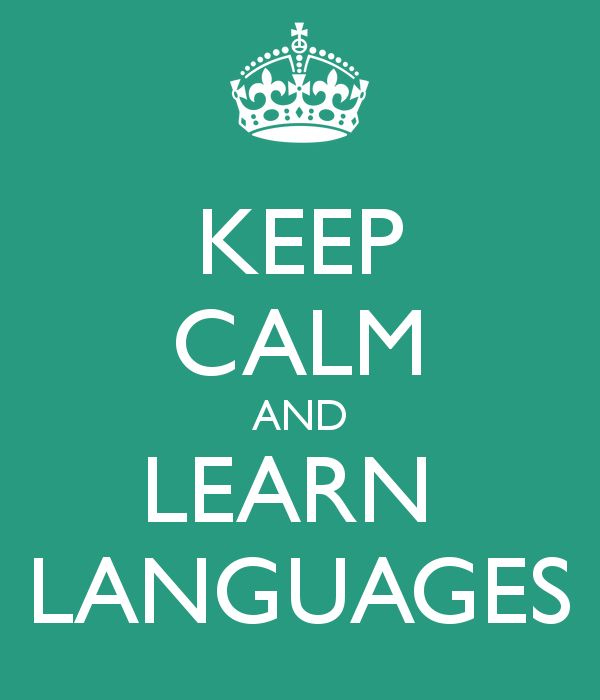 You can use the Team Learning Planner and the Learning Dashboard in myHR Learn to manage and monitor team learning.
Choose Your Learning
Expand the categories below to explore the offerings available. Follow the links within each category to myHR Learn and to other learning providers, including Northwestern MOOCs. 
Transitioning to a Remote and Virtual Workplace
Diversity, Equity, Inclusion, and Belonging
Well-being
Well-being (Playlist)
Business Email: Who, What, When, and Why (Webinar)
Embracing Change (Webinar)
How to Hold Successful and Productive Meetings (Webinar)
Time Management: Putting First Things First (April 29th Webinar)
General Disclaimer
Reference or links in this website to any other business or entity's information, opinions, advice, services, or products do not constitute our endorsement or recommendation by Northwestern University.
We are not responsible for the contents of any off-site web pages, companies or persons linked or referenced in this site.
Enterprise Systems
Getting Started with Northwestern Enterprise Systems
Compliance
Leadership and Management
Lead From Where You Are (manager's resource page)
Performance and Feedback
Productivity
Communications
Career Development
Team Effectiveness
Speciality Skills
Northwestern
Northwestern News 

Check out this central repository for podcasts curated by the schools and units across the Northwestern Community. The topics range from the arts to business to science to the humanities, providing something for everyone.  

Northwestern Intersections 

Listen to Northwestern Alumni share insights about how their careers have evolved and how key intersections of experience, opportunity and alumni connections have propelled them to where they are today. Download the app for easy mobile use.
Adding learning content to Learn From Where You Are

We welcome new topic suggestions and invite you to contact us at [email protected] if you are interested in delivering learning content. 
10 reasons to keep learning all your life
College of Economic International Relations
For graduates of 9th and 11th grades.
Higher education online
Federal project of distance education.
I would go to the oil industry!
Take the test, find out your future profession and how to get it.
Technologies of the future
Get inspired to become a cool engineer to change the world
Student projects
Moscow Polytechnic University students talk about their inventions
Chemistry and Biotechnology at RTU MIREA
120 years of training experience
International College of Arts and Communications
MKIK - modern college
English language
Together with Wall Street English experts, we decided to talk about English in a way that would make you want to learn it.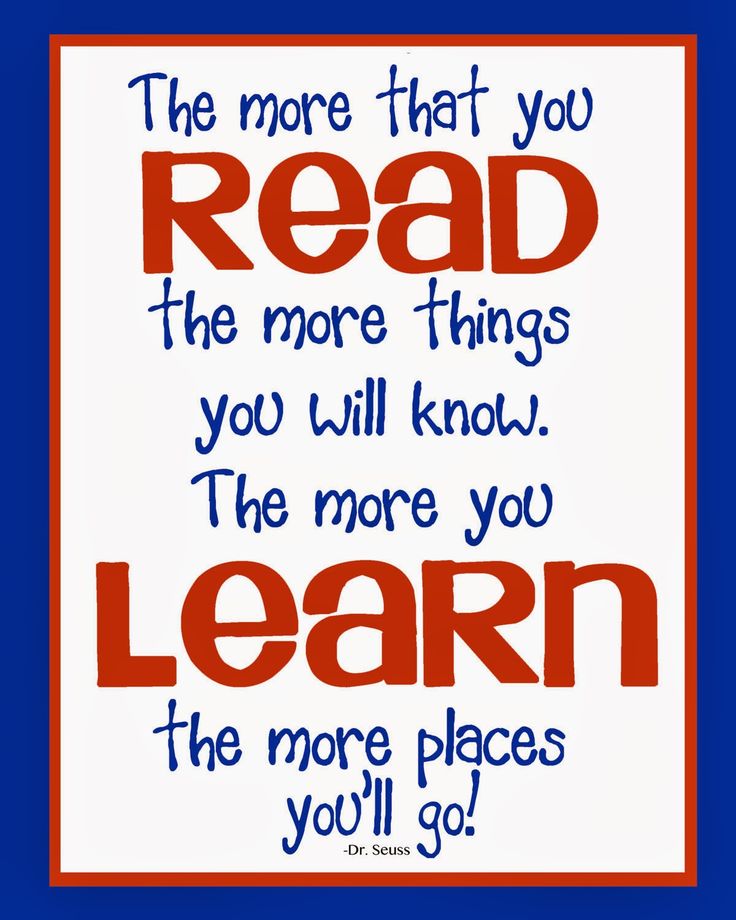 15 rules of safe behavior on the Internet
Simple but important rules for safe online behavior.
Olympiads for schoolchildren
List, calendar, levels, benefits.
First economic
We talk about what lives and how the REU named after G.V. Plekhanov.
Ticket to Holland
Participate in the competition and win a trip to Holland to study at one of the summer schools at Radboud University.
Digital Heroes
They create Internet services, social networks, games and applications that are used daily by millions of people around the world.
Jobs of the future
How new technologies, scientific discoveries and innovations will change the landscape of the labor market in the next 20-30 years
Dream professions
Together with the Foxford online learning center, we decided to ask schoolchildren who they dream of becoming and where they plan to go.
Economic Education
About what the modern economy is and what career prospects open up for future economists.
Humanitarian sphere
We talk with experts about the importance of liberal arts education and the areas of its application in practice.
Young engineers
Engineering specialties are becoming more and more in demand and promising.
Table of ranks
What is the civil service, who are civil servants and what kind of education is a good start for future officials.
Career in petrochemistry
Petrochemistry is innovation, the real production of products that are in every home.
Lifelong education: why study all your life
The phrase "Live and learn" can now be taken literally: in order to be successful, skills need to be updated constantly. Natalia Moiseenkova, General Director of Theory and Practice, identified trends in the educational and career market
The very need to learn constantly appeared due to cardinal changes in the labor market: if you do not update your knowledge, the probability of becoming unclaimed over time increases significantly.
What are the main trends in the training and labor market?
The percentage of freelance workers in all countries of the world is growing. These people are more willing to invest in their additional education, which cannot but affect ordinary office workers, who begin to feel insecure in their place. Regardless of the type of employment, all employees now need to:
constantly monitor and learn skills that are in demand;
to learn to be in fact "an entrepreneur of oneself", that is, to "sell" one's competencies on the market;
learn to plan your finances.
Previously, there was a stereotype that some "downed pilots" are going to get a second specialty - once successful specialists who, for some reason, were left without work and cannot find a new one for a long time. Now it is a normal way for any person.
The first higher education has become worthless: it is often received not so consciously, it does not always determine the future path, but it gives an understanding of how to study, teaches systemic thinking and some other useful skills.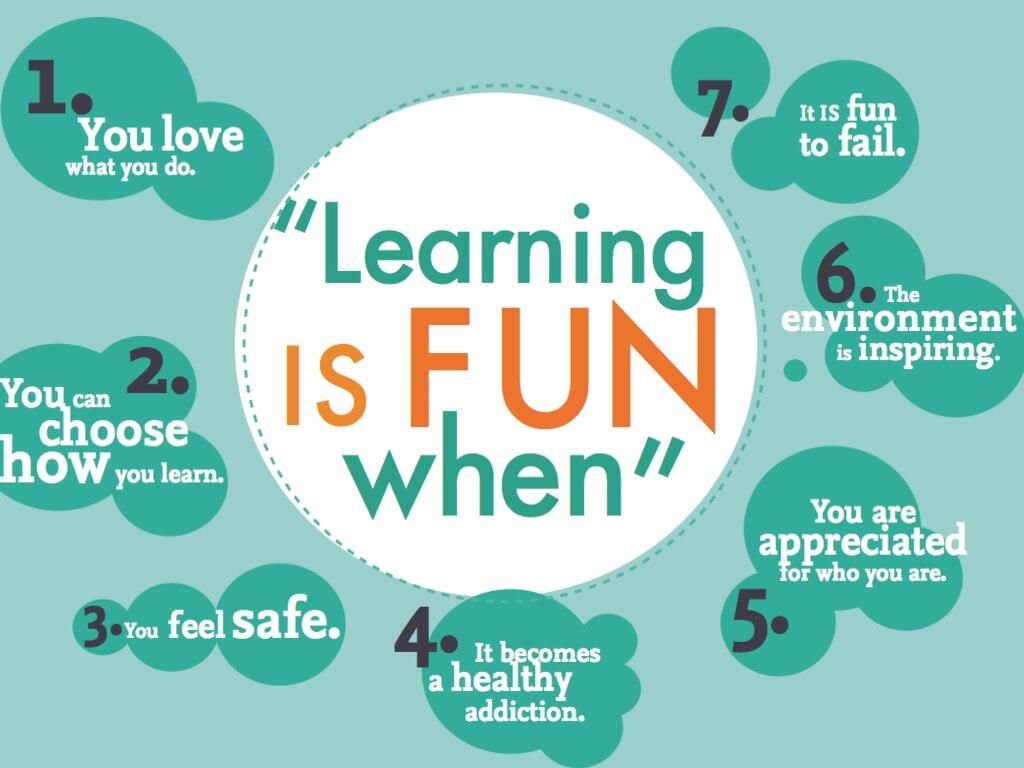 The principle from "Through the Looking Glass": to stay in place, you need to run, to get somewhere - you need to run twice as fast.
Now you need to constantly move and learn something new, even just to keep your position, not to mention career growth.
For any new project, it is more profitable and faster to hire a separate team with the appropriate competencies for the duration of its implementation, and then dissolve everyone.
Pensions as a form of some kind of future insurance are becoming a thing of the past. More and more people understand that they will work to the "victory end". The general trend towards population aging plays a role here: according to the World Labor Organization, 90,087 in 10 years, the average age of every worker in the world will be 41 years. And companies will only really need these people if they have all the necessary skills.
Many people now need new skills for their jobs, such as programming and data science knowledge.
When we talk about growth points in the economy, they are always located not in one industry, but in related ones: biotechnology, agricultural technology.
Since the launch of the first distance learning projects in 2008, online services have changed the approach to education and made it accessible to almost everyone. Examples of such projects: Khan Academy, Udemy, Coursera, Ecole 42, in Russia - School 21.
Previously, everyone wanted to send their children to the faculties of economics and management. However, what the child would do after that was poorly understood. Now polls show that 95% of parents want their children to become programmers.
At the same time, the biggest salary dynamics is not at all in the IT field, but in agriculture, which is considered the least attractive industry among Russian parents. They simply do not understand that new technologies will soon radically change this area and make its specialists promising.
According to forecasts, in 10-30 years the following will be in demand:
Data Scientist;
Digital marketer;
Social Media Manager;
Market Research Analyst;
Project Coordinator.
Also in demand (and will be for at least another ten years) are teachers, sales managers and recruiters.
At the same time, many completely new professions will appear very soon:
biomedical engineer;
synthetic biology engineer;
digital rehab consultant;
drone pilot/controller;
smart home technicians;
3D printer and robot technicians;
genetic engineer;
virtual reality designer;
guide of personal education trajectory;
life end planner or memorializer.
In the classical understanding of the education system, there is a bachelor's degree, a master's degree, then some go to a business school, followed by the so-called executive education. Inside, there are different forms - offline, online, mixed or blended education. In addition, there may be various professional certifications.
Now this is considered an obsolete model, because the attitude towards a diploma as a certain value is changing.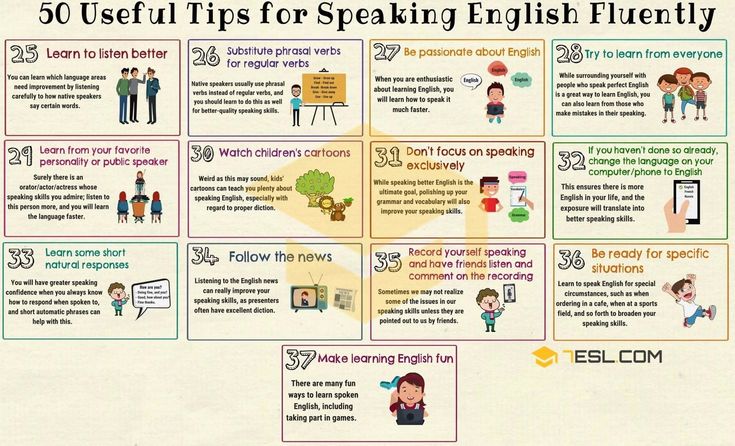 Professional competencies that you can apply come to the fore. In addition, forms of microlearning are becoming popular, allowing you to choose different thematic topics from several courses and assemble an interesting course personally for yourself and your needs.
Various universities and online projects practice so-called certificates of excellence or skill certificates, which are often more important than your classical diploma. It is likely that the future lies not with one diploma from a conditional business school, but with a set of such certificates.
Now such a format of education is popular, in which, in addition to the standard teacher-student model, there is also a student-student model. It manifests itself through discussions, checking each other by students, joint project work. The introduction of practical cases into the educational process sometimes makes communication with a classmate more useful than with a professor.
Breakthrough new technologies appear every few years.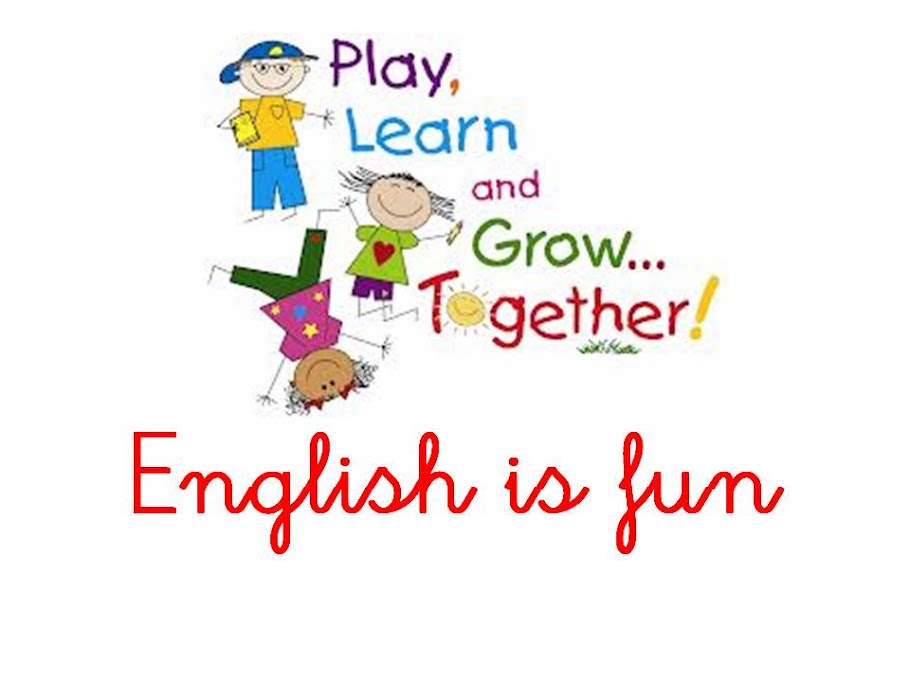 They become a kind of bifurcation points that radically change the economy. Now it's all about:
biotechnology;
robotics;
for everything that has the prefix "neuro" (for example, neurotechnologies).
Already now you need to learn how to detect such impact points, and also try to somehow connect your work activity with them in order to increase your "value" as a professional in the future and do something really important and interesting.
Previously, candidates were searched for, evaluated, the most talented of them were selected, and then cooperation continued with them. Now the main approach is to find conditions for the effective training of each individual person. And this is a very positive trend: it means that everyone will be able to find an acceptable approach and a suitable program for themselves in order to master certain competencies.
In 2016, creativity ranked 10th in the top 10 skills of the future, in 2020 it moved up to 3rd.