Do your ears hang low history
Do Your Ears Hang Low? |
TITLE: Do Your Ears Hang Low?
AUTHOR: unknown
CATEGORY: Traditional, Public Domain
KEYWORDS: children, humorous
EARLIEST PRINTED OR RECORDED REFERENCE: The earliest known recording was in 1922- sheet music with slightly divergent lyrics from 1925 is in the Library of Congress.
There was not much information about the song, but I did find the following (although I'm not sure of it's authenticity–but it is a great story) "Just as Ring Around the Rosie was a child's song that had its origins in the grisly history of the Black Death in England, so Do Your Ears Hang Low? was about the Spanish influenza of 1918. Its deadly toll on soldiers demobilization after the first world war is well known, but less so the fact that they died in such numbers that in army hospitals they were only tagged on the ear with their serial number. 
"Army medics assigned to dispatching of the bodies hummed a funereal song to make their revolting work lighter as they stacked the ear-tagged bodies.
In this song they pretend they are talking with the influenza victims and making fun of their ears. This is likely to have been an adaptive response on the orderlies part, as the bodies of those succumbed to influenza were often mightily bloated and many died with facial rictus.
"The song likely began first at Army posts in the Delaware region, but was first written down in memoirs of Corporal Austin Cooper, who was later to serve as first head of the United States Army Infectious Disease Research Laboratories ( later USAMRID). The earliest known recording was in 1922- sheet music with slightly divergent lyrics from 1925 is in the Library of Congress." (from yahoo answers)
OTHER TITLES AND VARIATIONS:
Many Parodies (names you can only imagine)
RECORDINGS: (mp3's available through Amazon.com)
Kevin Roth, [easyazon-link asin="B0019GDME0″ locale="us"]Do Your Ears Hang Low/ Old Mcdonald[/easyazon-link]
David Polansky, [easyazon-link asin="B002CE8BIA" locale="us"]Do Your Ears Hang Low?[/easyazon-link]
Do Your Ears Hang Low?
Do your ears hang low?
Do they wobble to and fro?
Can you tie 'em in a knot?
Can you tie 'em in a bow?
Can you throw 'em o'er your shoulder
Like a continental soldier
Do your ears hang low?
Do your ears stand high?
Do they reach up to the sky?
Do they droop when they are wet?
Do they stiffen when they're dry?
Can you summon o'er your neighbor
With a minimum of labor?
Do your ears stand high?
Do your ears flip-flop?
Can you use them as a mop?
Are they stringy at the bottom?
Are they curly at the top?
Can you use them for a swatter?
Can you use them for a blotter?
Do your ears flip-flop?
Do your ears stick out?
Can you waggle them about?
Can you flap them up and down
As you fly around the town?
Can you shut them up for sure
When you hear an awful bore?
Do your ears stick out?
Do your ears give snacks?
Are they all filled up with wax?
Do you eat it in the morning
Do you eat it in the bath?
Do you eat it with a scone?
Or do you eat it on its own?
Do your ears give snacks?
NOTICE: I'm not the best guitar player or vocalist, but no one loves these songs more than I do.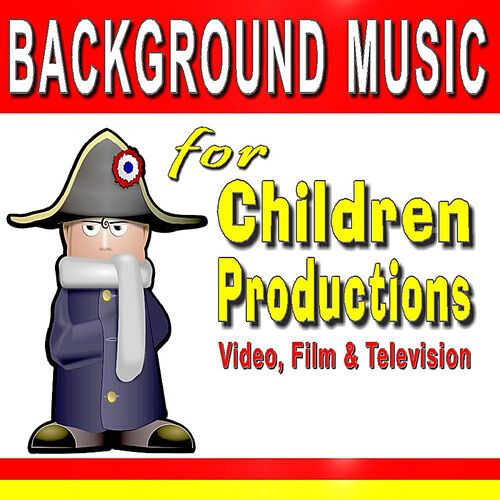 The tune and lyrics are in the public domain unless otherwise noted. The recording © copyright 2013 by Stephen Griffith and may be used by permission of the copyright holder. The variation of the song I'm posting is the version I perform and is not exactly replicating the sources cited, but is always in the same song family. If anyone has more details about this song, or believes I've stated something in error, please let me know. I'm also open to suggestions to improve the site. Thanks. sgg
Posted on January 30, 2014 by stephengriffith. This entry was posted in Public Domain, Traditional and tagged children, humorous. Bookmark the permalink.
Talking About Race And Ice Cream Leaves A Sour Taste For Some : Code Switch : NPR
Talking About Race And Ice Cream Leaves A Sour Taste For Some : Code Switch An earlier NPR post about the link between a popular ice cream truck melody and blackface minstrelsy has prompted criticism that the author is dredging up irrelevant history.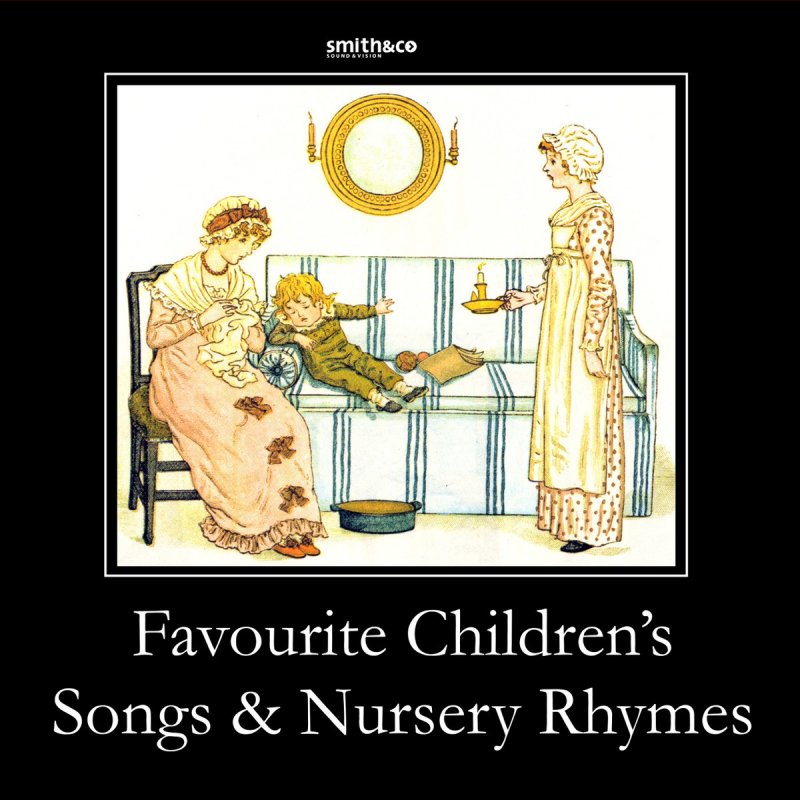 The author responds.
NPR One
Apple Podcasts
Spotify
Google Podcasts
RSS link
NPR One
Apple Podcasts
Spotify
Google Podcasts
RSS link
Theodore R.
Johnson III
"I am not calling for the banning of ice cream truck music, and I do not think people should boycott the ice cream industry because it plays old songs," writes Theodore R. Johnson III, explaining why it's important to examine history. iStockphoto hide caption
toggle caption
iStockphoto
"I am not calling for the banning of ice cream truck music, and I do not think people should boycott the ice cream industry because it plays old songs," writes Theodore R. Johnson III, explaining why it's important to examine history.
iStockphoto
Editor's note: This post is about and contains racial slurs.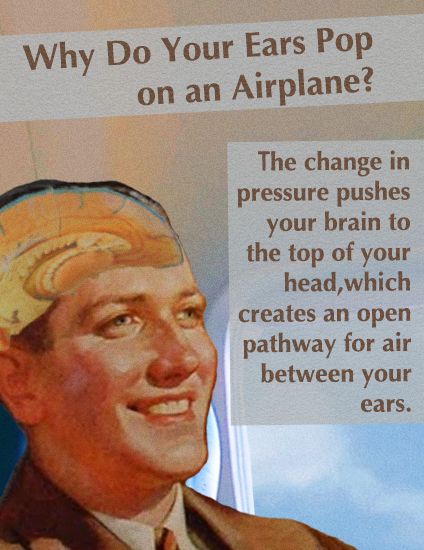 While out for a jog last week, an ice cream truck passed by me playing a familiar tune, most commonly known today as "Turkey in the Straw." I could only chuckle at the irony of the timing since it occurred just days after my article "Recall the Ice Cream Truck Song? We Have Unpleasant News for You" went viral. It was as if the truck was taunting me for having the audacity to call its song racist.
It appears that this is a common refrain. Many readers walked away from the essay believing I'd made a case that ice cream trucks are playing the instrumental version of Harry Browne's exceptionally racist 1916 song "Nigger Love A Watermelon." Some believed I was calling for a ban of the ice cream truck song for being racist. Neither could be further from the truth.
But that so many left with this impression means I could have better presented my argument. Therefore, let me attempt to more clearly state my position.
As I set forth in the article, the melody is older than our country, and its various American interpolations — particularly "Zip Coon," "Turkey in the Straw" and "Do Your Ears Hang Low" — date back 200 years.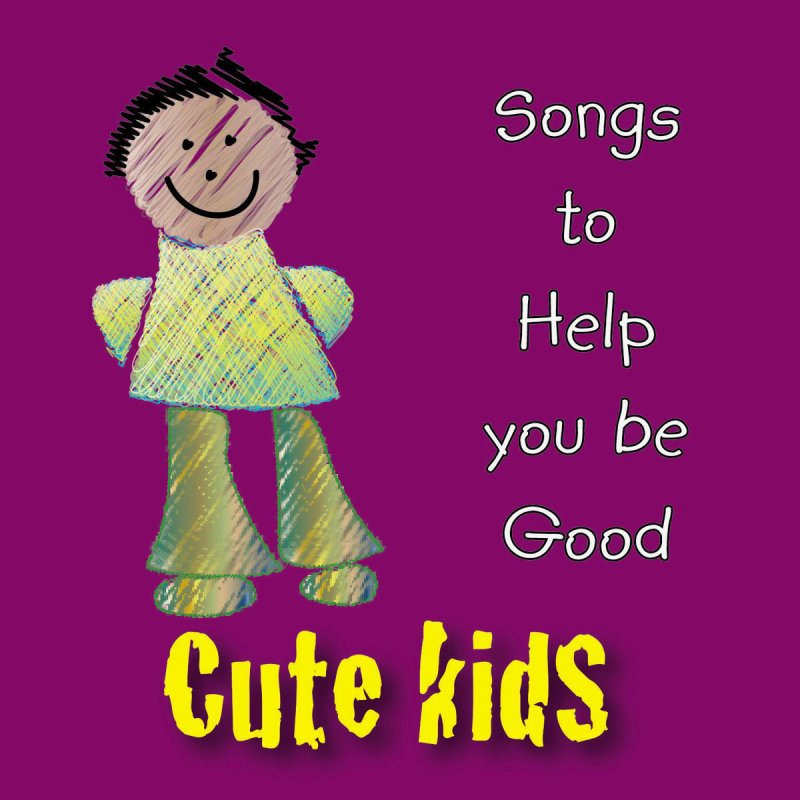 It's this incredible durability and popularity of the music — not Browne's watermelon incantation — that's behind its use on ice cream trucks for decades. This fact is unassailable.
And here's another irrefutable fact: For nearly as long as the melody has been on the American shores, it has been used to denigrate and make fun of black people. Its use as the soundtrack for the blackface minstrel show era is not some trivial aside. By the time of President Andrew Jackson's administration, "Zip Coon" was the most popular song in the country. The ridiculous black stereotype it etched into the American consciousness spawned an entire entertainment industry focused solely on two things: profits and racism. The role blackface played in defining the melody's American iconography is central to my argument, and the point holds no matter which song one believes the ice cream truck is playing.
When black people hear and see those stereotyped presentations of blackness, we are told how America viewed us and that has lasting, tangible effects.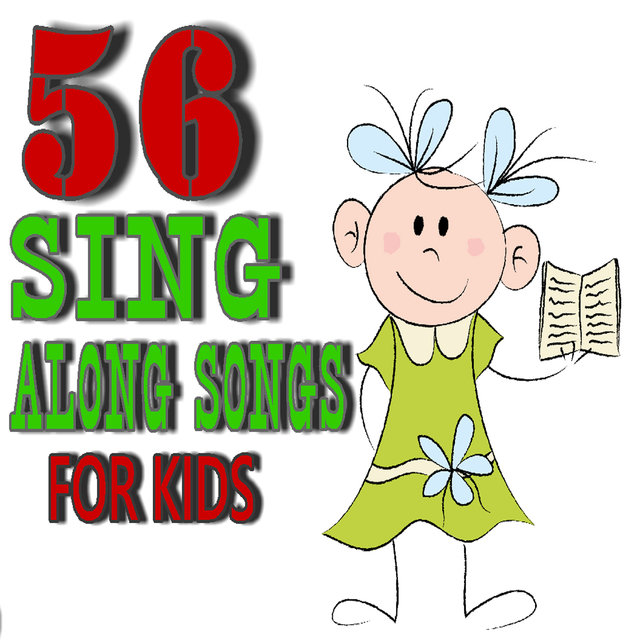 There can be no honest conversation on race issues today without an appreciation for this. It matters.
The most common dissent to my article is that the melody we hear from the ice cream truck is solely the result of the popularity of "Turkey in the Straw." Over at The New Republic, John McWhorter suggests that this is the case and that "Turkey in the Straw" can be entirely dissociated from blackface and racism. Unfortunately, sheet music from the turn of the 20th century depicting familiar denigrating caricatures of black people makes his assertion problematic. Both McWhorter and The American Spectator's Bill Zeiser cite use of the melody in Warner Bros. cartoons as evidence that blackface was gone from pop culture in the time of the ice cream truck. But Warner Bros. routinely employed blackface stereotype cartoons, to include this censored 1941 Bugs Bunny episode and, more pointedly, a 1943 blackface take on Snow White called Coal Black an de Sebben Dwarfs — the title derived from "Coal Black Rose," a blackface song from the 1820s thought to be the first ever recorded.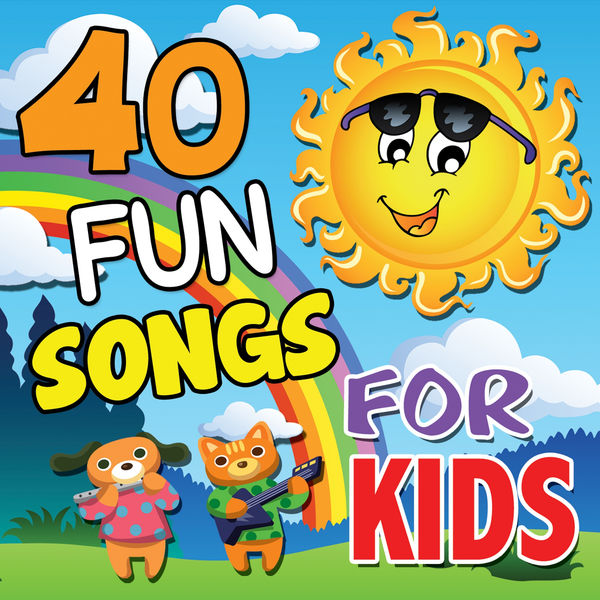 Some asserted that ice cream trucks simply wouldn't play music with roots in racism or argued that there isn't enough proof to tie blackface songs to ice cream parlors. Yet the trucks routinely play tunes such as "Camptown Races," "Oh! Susanna," "Jimmy Crack Corn" and "Dixie," all of which are blackface minstrel songs.
As Richard Parks writes in the Winter 2014 issue of Lucky Peach magazine, most ice cream parlors across the nation in the 1890s utilized the Regina Style 11 Music Box, which, among other fiddle tunes and waltzes, played songs like "Dixie." Furthermore, in the case of "Turkey in the Straw" Parks points out that "Sambo-style caricatures appear on the covers of sheet music for the tune that were released into the era of the ice cream trucks."
So why does any of this matter? If the racist history of an ice cream truck song has been buried in the ages, why dredge it up for examination?
It is important to recognize the impact racism has had on our country, even, perhaps especially, when it hides in the nooks and crannies of wholesome Americana.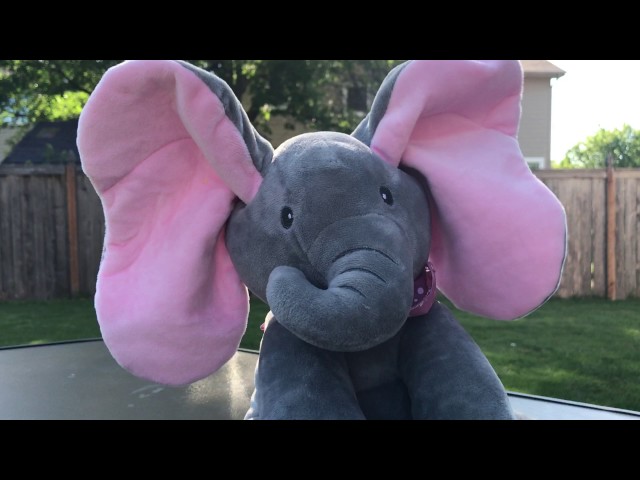 When black people hear and see those stereotyped presentations of blackness, we are told how America viewed us. And that has lasting, tangible effects. There can be no honest conversation on race issues today without an appreciation for this. It matters. And these depictions are far from antique notions. When Don Imus calls black women "nappy-headed hoes," this is language akin to portrayals of black femininity in blackface lyrics. This matters. When our first black president took office, corners of the Internet lit up with the very blackface exaggerations and stereotypes that were supposed to be obsolete and forgotten. This matters. And when just last week the North Korean dictator hurls racist insults — such as monkey and mixed-breed clown — at our commander in chief in language that directly harkens to the blackface era, it matters.
It should now be clear that I don't believe ice cream trucks are rolling around blasting racism into our subconscious. I am not calling for the banning of ice cream truck music, and I do not think people should boycott the ice cream industry because it plays old songs.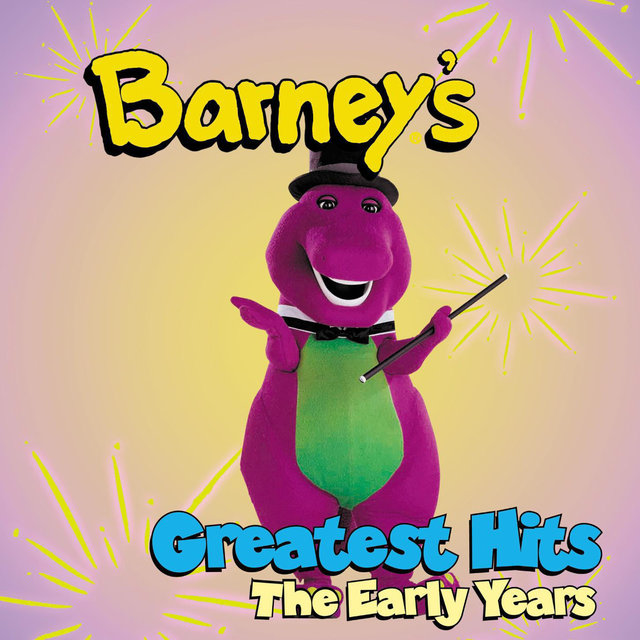 Nor do I think exploring America's history is divisive or a wasted endeavor.
I suspect, however, that there will be a choice few who still question my sanity and remain a bit fired up over my article. To them I'd suggest they grab some ice cream from the next truck that passes by; it'll make them feel better! It was certainly a jim-dandy of a post-jog reward for me.
---
Theodore R. Johnson is a writer, naval officer and former White House fellow. His writing focuses on race, society and politics.
Sponsor Message
Become an NPR sponsor
From the gate where all the people come from / On the eve / Nezavisimaya Gazeta
┘One day - it was already the pre-summer spring - we left the house and were stunned: both of us were immediately covered with such a powerful feeling of May, childish jubilation, promising even greater jubilation, such a bright blue and gold, to the very heavens, a wave of jubilation inherent in a child who has not yet been crushed by anything at all.
And when we sat down to smoke in the Izmailovsky Garden, which was already open after drying, I suddenly dared: you know, I have long been talking about this ... well, about everything about this ... there is one rhyme!
About what - about this? She released from the hole in her mouth, framed by a pink donut of freshly painted lips, a series of various foppish rings. Now she looked touchingly like a comic book character (who has bubble rings floating out of her head, and in them his "thoughts and feelings" are written) - she looked like such a character with the only difference that none of her rings One feeling was missing. About this means about the imminent summer, I said and was embarrassed, realizing that she needed a completely different thing.
And I instantly got sick of reading. But she said: well, read ... well, read, I ask ... I order! Obey! And I answered in the language of Spinoza: je wens is mijn bevel ("Your desire is my order") - a phrase that I once read as a child, but remembered forever.
┘Blue domes,
doves on the balustrade...
Sing, Kolomna! 1 – the sun is stroking,
the bells are cheering!..
The garden on the banks of the Fontanka
is resting from drying out.
Behind the fence, as in a frame,
St. Petersburg old women -
with handbags and panama hats ...
Today is summer - every garden,
all Atlanteans - from Atlantis.
Today all caryatids
look like Aphrodites!
Blue domes,
doves on the balustrade...
Sing, Kolomna! – the sun strokes,
the bells rejoice!..
And at home I'll sing the same thing with a guitar, if you want? I could promise anything, just to hide the quite predictable awkwardness... "Do you know, Kamerzhitsky..." she began... "Go on, you know where, with your Kamerzhitsky?! I muttered furiously, more through my nostrils than through my teeth. "If your Svadhisthana2 is itching for you, then you should go." "And it's not only my Svadhisthana that itches," she replied calmly.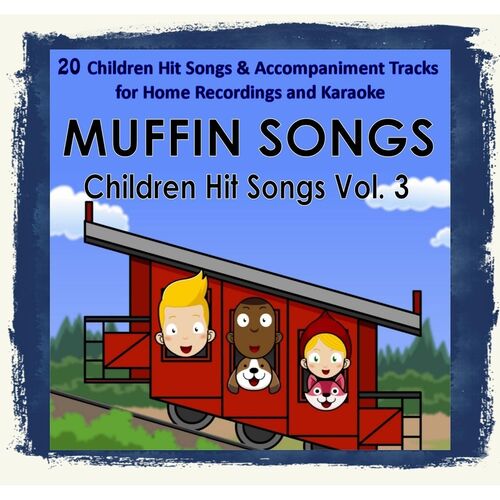 – I have itching in Muladhara too... I want children...»
We sit, we are silent.
I (of course, to myself) for some reason remember how I brought bouquets of flowers to one overseas acquaintance (professor) in her hotel - such expensive depraved Georgian roses - harem and brothel at the same time, and then by chance (more precisely, naturally) I saw all these bouquets in her WC: wrapped in chewed-up cellophane, being at various stages of cadaveric decomposition, they were half-lying, unnecessary to her, in a bidet that was very necessary for washing her genitals ...
And I also remembered out of place (more precisely, out of place), how before this girl, who is now blowing foppish smoke rings, invaded my life, I turned on the TV every evening - but not in order, God forbid, to watch it, but simply (having found some foreign film) she did this and that - and listened to human voices - male, female, children's ...
"Hey, how did you find out, for example, where babies come from?" - a girl again.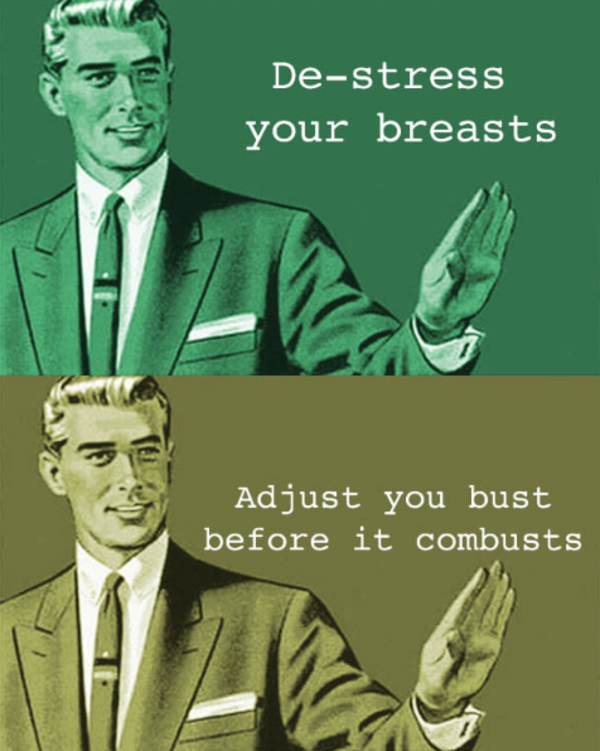 "What are you?" "No, really, how?" "Well, I asked the zoology teacher. In the seventh grade. And she answered: from that gate, whence all the people. - "Well, you're lying, you're lying! .. - she laughs. "You said you already wore a bra in seventh grade." Number three." "I don't see any contradiction." - "No, well, tell me!" - "Leave me alone!"
We are silent for some time, we smoke. Finally, I break down: "Do you really want to know?" - "Well, I told you!" - "Okay. It's just a long story. Listen...
I had a girlfriend ten years older than me. Well, where can a five-year-old person get such a girlfriend? And just my grandfather and grandmother rented a room to one family who built a house for themselves. The daughter of these boring, as if dusty, uncles and aunts (an office accountant and a school principal) was my girlfriend, moreover, a bosom.
At that time, I did not understand anything about the construction of their separate house. I thought we would always live together.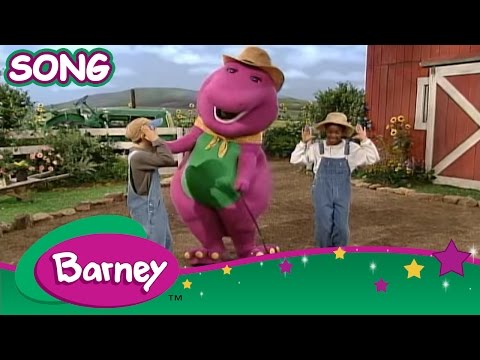 Her name was Alya.
As a matter of fact, my life began with her arrival. She was returning from class. Before that, I had been in suspended animation: almost all my strength was spent on forcing myself not to look at the clock. Sometimes I invented something (a drawing, a plasticine figurine) to surprise her, to please her. (I pay tribute to her generosity: she was always surprised, rejoiced ... Should I quote these words? Or maybe she was really happy?)0003
They always had a special smell in their room, in their own way, these smells were not the smells of our House, they were as if "inserted" into our House, remaining undissolved. That is, the smells in the room of our tenants were sovereign: they did not mix with the smells of our House and did not affect them in any way. These smells were like a separateness, a separation of their family from ours. (Now I would say that it was one, total, smell-enclave.)
Alya also smelled especially. Perhaps the thing I was most looking forward to returning from school was that particular scent of hers.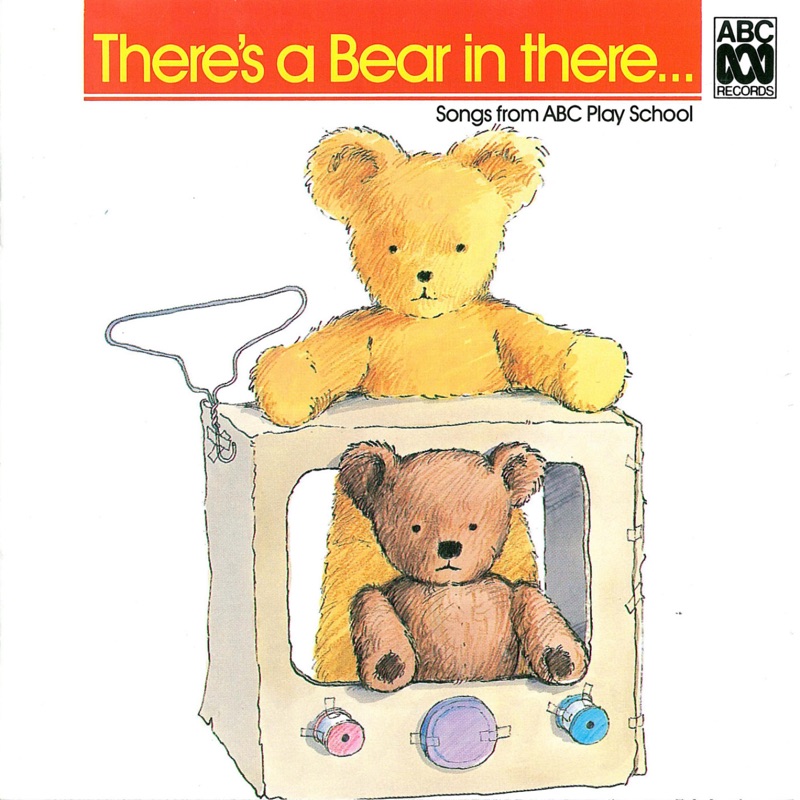 She, a fifteen-year-old girl, incomprehensible as a mermaid, and just as beautiful, drew and read with me; she listened to all my stupidities... As if foreseeing, or maybe implicitly planning, that in due time (and very soon) I would have to listen to her stupidities.
Looking back, I find three explanations for why she returned my friendship.
When my mind was illuminated and at the same time darkened by this same friendship, I, of course, did not think about its reasons. I love - they love me - what could be more natural? Of course, I did not think about the fact that relationships are not necessarily reciprocal in nature, not necessarily "symmetrical"; two notes are not conceived in a single chord "by default", and if they are conceived, then its melodiousness is not guaranteed, such a chord.
So, explanations.
Perhaps she was rather infantile and therefore perceived me almost as an equal - especially after the quantum horrors of physics, explosive incidents of chemistry and barely stretched triples in algebra.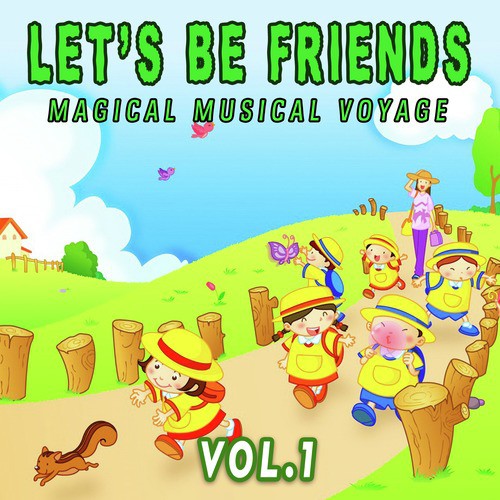 Or vice versa: she was overripe, and the so-called maternal instinct was already bubbling and bubbling in her with might and main.
The third explanation is ominous. Actually, I already let it slip: she unconsciously reserved for herself the ideal listener for reports on the composition of her shaggy, sweet, obscure crimes herself.
It happened soon.
They have moved.
The change did not strike me down, but only saddened me: I was prepared for it.
Alya prepared me for it. A kind soul: she took me with her to the land they bought - she took me back at that time when the rare, as if transparent, frame of the house was just beginning to emerge above the foundation.
It happened when I was six and she was sixteen. Their site, about thirty minutes walk from ours, just fenced off by a fresh fence from the coastal meadow, turned green, turned yellow, turned pink with meadow flowers, squealed with birds. I understood that they would not let me go there (for a whole half hour!) One, but I also remembered that at the end of this summer I would also move - to the Big City.
My parents and I will move to St. Petersburg, go to school... And a terrible excitement in anticipation of a dizzying novelty rapidly increased from sharp, mysterious smells.
Everything in that yard possessed disturbing smells: fresh pine boards, their hard shavings, especially brightly yellowing with curls on the dark earth, and also pink, like children's bodies in the wash, birch rounds, seized by smart black and white cuffs, and also spruce sawdust, spicy and tender, like mother's powder, and, of course, caramel icicles of honey, amber, golden resin.
And so, when they moved (and I was transferred to the city even earlier), I met Alya only the next summer.
She and her parents, having moved out of the temporary hut, were already living in their new, as if amber, house - and inside this brand new house, almost all the utensils were also new. Everything was a curiosity for me: I never visited new dwellings, and before school I generally grew up with old people.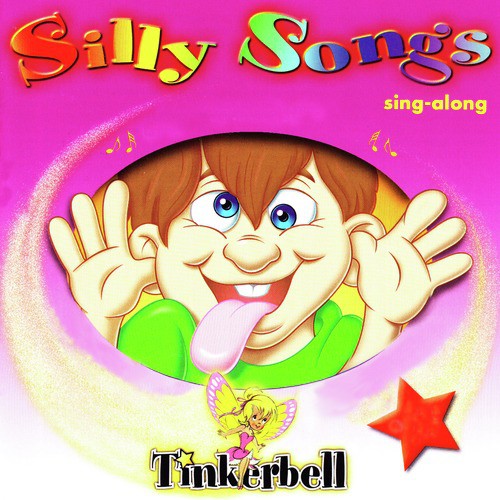 Here, in Alina's new house, even the colorful (tightly crocheted from torn nylon stockings), long, very clean rugs shone with coquettish novelty. In addition, Ali was in possession of his own room! And all the objects in it - old and new - regardless of age, looked young. Some of the furniture, such as the study table and two chairs, was the same. How long we sat and reigned on these chairs, at this table - in the evenings, together, in the cozy light of a lamp ... And now the morning was sparkling. My girlfriend no longer responded to "Alya", my parents shouted: "Alevtina!"
Everything was different, absolutely everything.
I sat down, pressing my back against the back of the old chair - it, the back, remained more or less clear to me. But Alya no longer needed this table and these chairs. She graduated from high school and did not intend to study further. "What are you going to do?" - "Well I do not know". - "Work?" - "Also no". - "So what?" "But I have to give birth, I'm pregnant," Alya said.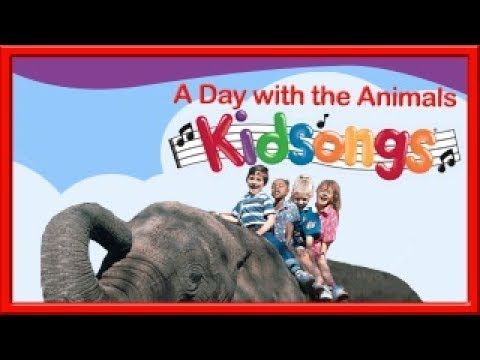 Heartbreaking words.
I've heard them before, of course. They were always pronounced with an explanation: a grain in a woman's tummy grows, grows, grows, grows, and then the doctors cut her tummy┘ ("Doesn't it hurt her ?!" - "No") ┘and get the baby. (Here's the whole course of histology with a brief embryology. Although the undeniable existence of a caesarean section mitigates the responsibility of adults for knowingly giving false testimony.)
The explanations were not very convincing, they had an elusive, but undoubtedly sinister background, although in the end they neutralized the alarming situation by having to do with either distracted mothers or completely distant mothers, which, in fact, is one and the same. Same.
And now the words "I'm pregnant" were related directly to Alya.
To my Alya.
And I also realized: I can't run away. Now something is over. Forever and ever. And something will start. Also forever.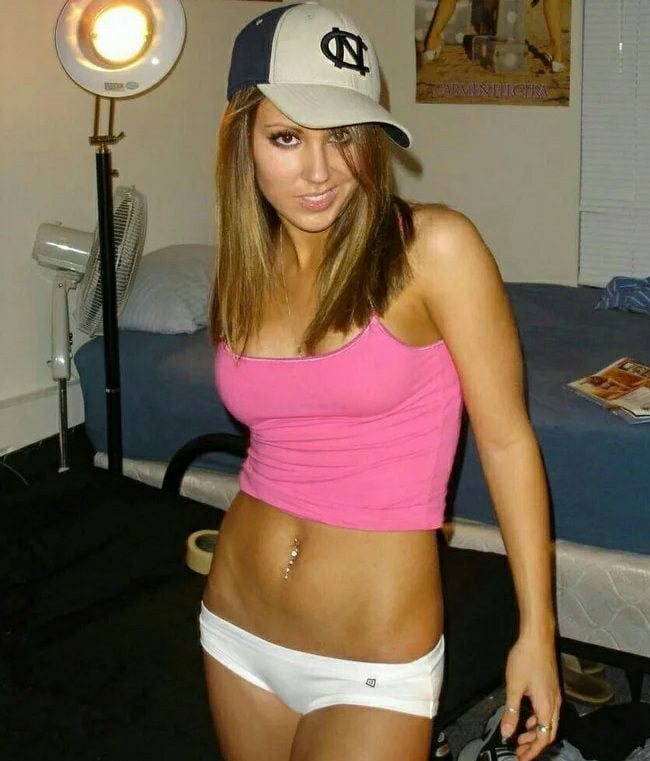 Until death.
They'll tell me now: didn't you know? - we all - and you, you too - live in the guts of a whale, a rat, a worm, a spider. Oh, what a brutal stench!
And you can't help but know about it.
You won't be able to believe the lies about some other, "cleaner" origin of this stench.
Achtung! You are now vzashey kicked out of paradise. They will take it from dad, from mom, from grandma, from books, from toys. Destroy joy forever. Forever separated from happiness.
┘Ah, even before, before, everything around was talking about this terrible thing. Especially in the spring. The variegated cats howled wildly and intricately, and the cat, in the very core of their circle, as if under extreme electrical stress, sat imperturbably like a sphinx; in comparison with her behavior, the daily hypocrisy of adults seemed completely innocent. The boys did some stupid things with their fingers (in a ring-hole - tyrk-tyrk! - a gouge stick) and grimaced disgustingly.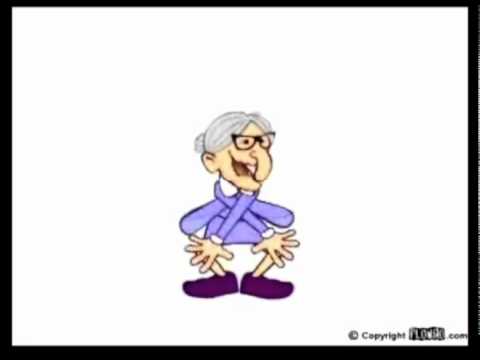 To the provocative question of whether it is possible to give birth to a baby without getting married, my mother did not immediately find something to say. (Then, as usual, she reduced the biological question to a social one: who will earn bread for the baby?) The page of the Medical Encyclopedia that I secretly marked was terribly fluffy with some kind of fetal egg. Looking there several times a day, I tried not to read this page to noticeable differences with others. Being a positivist atheist, I reluctantly understood that the only correct answer would be, of course, science, that is, this heavy, cold, dark purple tome. But she, the truth, was as if encrypted, and, moreover, in the explanations on this issue, which the tome claimed, there were, as I felt, some very important links missing.
But Alevtina gouges and gouges my brain with her merciless truth. I plug my ears, close my eyes, try not to breathe. She hammers, hammers, hammers, hammers ...
What is the plot?
Classmate Seryozha.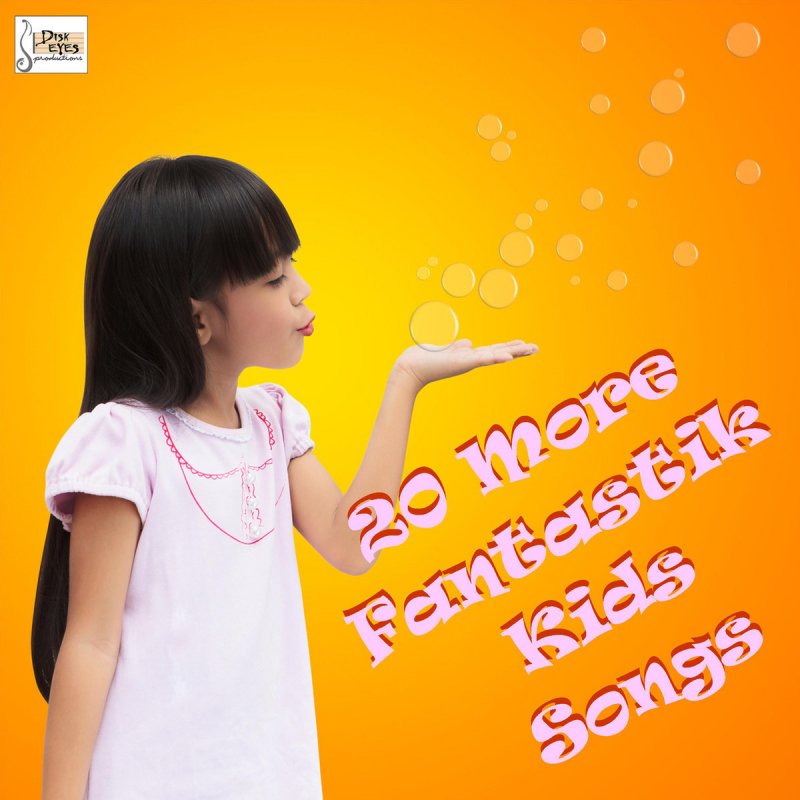 Comes at night. Kindred on both sides are in the dark. He climbs over the window sill and - sniffs. (Alya shows with her hand, as in an investigative experiment: sniffing into the crib!) And I'm already naked and waiting for him! he hit the switch with the back of his head! Light up, damn it, the top light! Oh, we think, relatives right now ... Seryoga - through the window! Without panties, can you imagine?! He still has this one... like a sentry from the Kremlin... Well, my relatives didn't slap... He's here again. No, not here (I continue to look blankly at the bed) - here, here! (points to chair). We have already tried such poses, and such, on a chair, yes! (A proud pause.) In short, on a chair - nishtyak! And on the table too! Penetration, you know, so deep! (I won't go to the institute, I automatically note, but she still needs a table and chairs...) Ali has a happy smile of a dreamy oligophrenic, exposing pink gums. You know, he's so big! Red! So I'm getting married, here! Serezhenka agrees to this.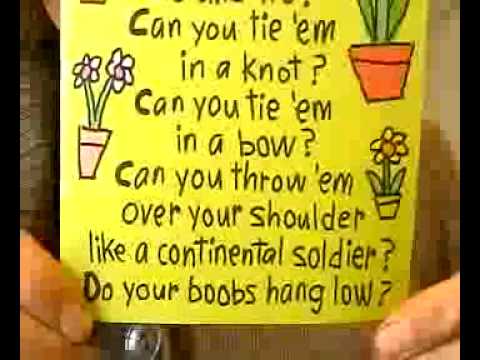 And I've been lying around sick for a week. I can't swallow anything. I'm sick. Vomit. Grandma thinks I have worms.
Lying in a hammock. A soft blanket is laid inside it - blue, comfortably torn, from my preschool childhood. The hammock is stretched, hanging low, low. I'm lying on my back, looking at the sky, at the crowns of pines... I don't want to live. At all.
Then I lie on my stomach, lightly pushing off the ground with my five fingers inserted into the hole in the hammock. There... here... There... here... The earth is cozy, brown, black... There... here... Drunk me with a tart smell, the earth, in its own way, comes up to my very face... Back and forth ... Back and forth ... Back and forth ... I see her smallest wrinkles, pebbles, needles ... Pine roots, sharply protruding in one place, almost touch the hammock bottom ... The hammock creaks comfortably ... like a ship's mast... only evenly... Back and forth... like Alina's bed, when Alya and Seryozha are.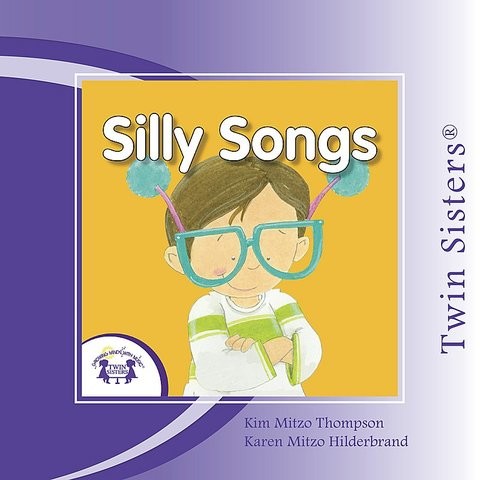 .. eating, as she calls it. Well, yes: she said that the bed creaks evenly, because Sergey evenly her, Alya, uh...i.e. She tells him, let's not eat me so evenly ... th, parents will wake up ... Oh, how sick ... now I'll vomit ... oooh! My giblets are turning inside out...
But I start to feel sick earlier - even when Alya is talking. I'm nauseous and shaking. I'm very cold. My teeth are chattering.
And then, when Alya escorts me to Grandparents' House, I feel even more sick. At her place, in her new House, I hoped until the last minute that she would add something to what was said - something that would make the picture of the world different. Because, perhaps, I did not understand everything correctly, but I have to live with this wrong picture until my death! And I also hoped that Alya would say: I was joking. Or - the wildest hope! - that I will wake up, wake up ...
Because - with this it will not be possible to live on. Basically, to live. This is an alien planet.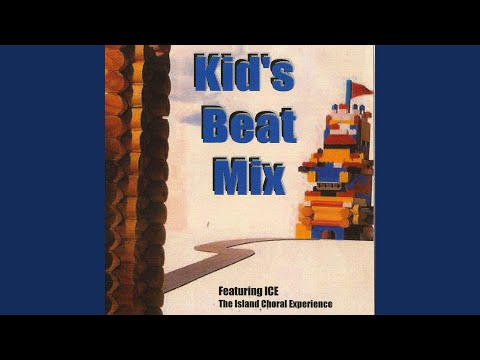 How did I get here?! Parents... freaks, freaks. How can they?.. Grandmother!.. It can't be... It can't be! Are there no exceptions - for my parents? for grandma? for me? At least for mom! All the neighbors... Everyone, everyone... Merciful Lord, where am I? Why?! For what?!
Dear God, wake me up! Wake up, wake up!.. Let me, I beg you, wake up!..
But there is no awakening.
Alya takes me to my grandparents' house. The road is empty. The story has been told. There is nothing to add to it. Is that the birth of a child who, having grown up, will do the same abomination.
My legs give way. From time to time I stop and scream: no way, no way, no way!!! I will never do this!!!
To which Alya replies with invariable calmness: how will you be! You will be cute."
1 Kolomna is the southwestern part of St. Petersburg between Moika, Fontanka, Pryazhka and Kryukov Canal. By the number of living characters of the XIX century and their authors - the most "literary" part.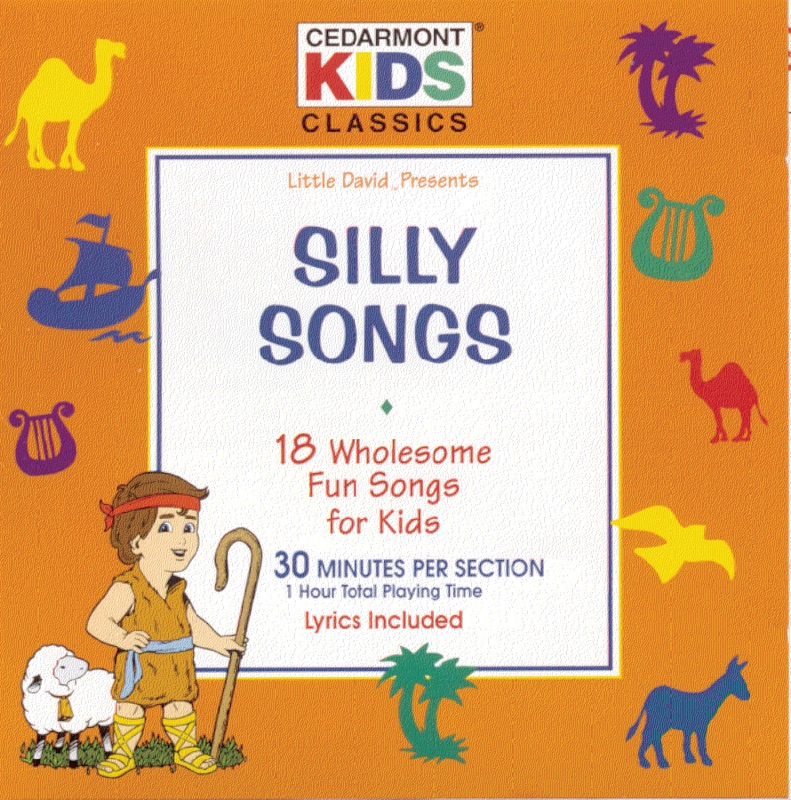 In this side is also St. Nicholas Cathedral, whose bells are mentioned in the song. Garden on the banks of the Fontanka - Izmailovsky ("Buff"). In this period of her life, the narrator lives between the Fontanka and the Obvodny Canal. Opposite - the domes of the Izmailovsky Cathedral.
2 Svadhisthana is the chakra responsible for sexual relations.
3 Muladhara - the chakra responsible for the appearance of offspring.
Stories of the finalists of the second season of the contest
Dudko Maria. Keys
So... Tick... So...
The voice of the old grandfather clock from the hallway already met me, but I could not open the door. Well, where are these keys?... Really lost? Only this was not enough, and so the day didn't work out!.. Ah, no, here it is...
The clock struck eight when I stepped on the creaky parquet of the hallway. How I missed the quietness of my apartment! I just wanted to fall apart on a shabby sofa, and lie there until the morning .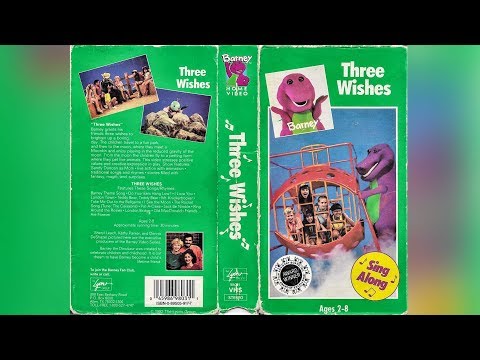 .. But instead, I trudged to the computer. While the old unit, inherited from the dinosaurs, turned on, I made myself coffee. Today you will need more than one mug. Article for the night, and inspiration from gulkin's nose. They also threaten to make layoffs at work. You can not delay, otherwise the dismissal cannot be avoided. And it would not be bad to update the blog, otherwise the last subscribers will soon scatter. Eh…
I worked in the editorial office of a magazine that was in demand in our district, and in the city in general. The editor - Fedot Stepanovich - always put only the best into print.
The best. Yes. It means not me. For some reason, lately my writing has not been impressive at all. Even myself. Honestly, not surprised. It looks like I've lost the spark, like there was nothing to write about. It's funny somehow: I live in a metropolis, where something happens every day, but I look as if into a void. Other people's problems ceased to excite, everyone here is a drop in the ocean.
So my news is gray, alien, distant and unnecessary, in general, to no one.
What did I write about? As I then still thought, about the important. About eternal, to some extent. I noticed that the people around were so closed that they seemed to stop seeing each other, let alone feel and understand. Everyone at some point withdraws into himself and loses the key to the door he entered. Locks up the heart. Puts on a mask. Indifferent. And silently walks along the gray stones of the pavement...
I just wanted to be heard... I thought I would become the key to the world on this side of the mask. I will help those in need with my word, I will teach people to listen and hear, I will save the world... But it seems that something went wrong. And now... Now I don't even know how to save myself. So in response I get the cry of tearing paper and the famous last warning from the lips of Fedot Stepanych. Last chance. Tomorrow I will not come with a sensation - that's it. Well... It looks like it's time to forget about your reasoning for a while and plunge into the world of human intrigues.
Write what will be read. What is expected of me. No not like this. What do you expect from an article in our magazine.
What are the stone jungles talking about these days? What is the wind of change carrying along their paved paths? The most discussed topic was a series of strange deaths, however, as is usually the case. For a long time now, criminals taken into custody have been dying one after another. Very different: from simple pickpockets to almost murderers, adults and still teenagers of fourteen years. Most of them haven't even been sentenced yet. And they all have the same diagnosis - poisoning. What is still a mystery. This happened with some frequency in different parts of the city, but most often in our police department. And, by pure chance, none other than my older brother, officer Yuri Diskarin, worked there.
How I could use his help now... But no. My brother and I don't get along. And they never got along. It just so happened ... Probably, we are just too different.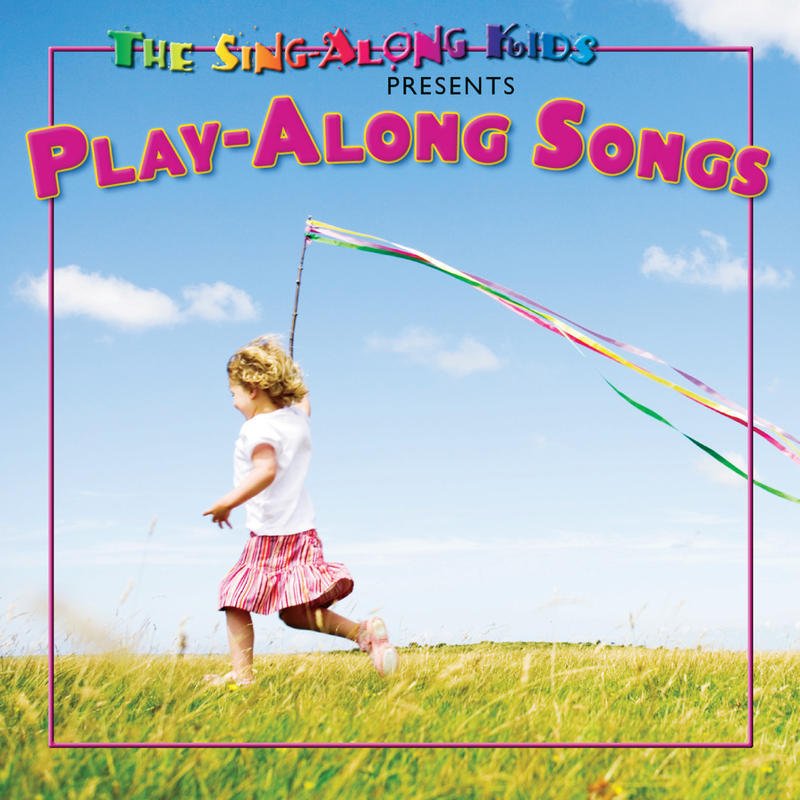 Yurik is secretive, distrustful. He never told me anything, he preferred to do everything himself, and I felt that he did not need me at all. I must have been a little jealous of my brother. He is successful, just the pride of the family, and I grab the last chance to stay at work.
...Grasping for the last chance to stay at work. Although ... You can try to find out about the high-profile case first hand, so to speak. This, for sure, would interest Fedot Stepanych, but he would have to turn to his brother for help. Yeah ... And once again become a loser in the eyes of a whole family. Hell no! Even for the sake of work, I will not ask for the help of this person!
Well, nothing. I prepared, collected materials, now I will write and saved! I manage myself. If only I could make it in the morning…
GO!!!
The sound took me by surprise. It was a signal that the factory was over, from the old watch in the corridor. The matter is fixable. I got up, went to the clock, opened the lid and reached for the key with a familiar gesture.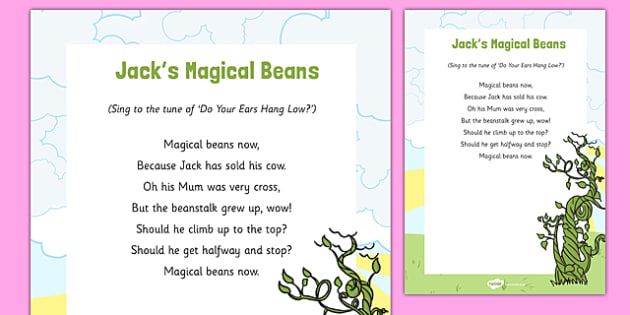 Only the key was missing. What's the strange thing? In my house, I valued order, but such incidents simply unsettled ... What should I do now, look for this lost key? Looks like I'll have to...
Casting a sad glance at the computer, I began to remember where I could put this old piece of iron. So I have already climbed several shelves, looked into the boxes and ...
What is this? There was an envelope in the dresser. And, if I was ready to see the key to the winding mechanism among the socks, with my absent-mindedness, then there's no strange message at all. Although, maybe I'm too naive? Oh, I don't like it all...
Naturally, I opened the envelope and immediately recognized Yurik's handwriting.
"I'm not sure I wasn't followed. Check your mail. I never forgot your birthday!
Yu.»
What jokes? I knew that it was necessary to take away the keys from him when he moved in! Wait, there's something on the back...
"KeyHole4u.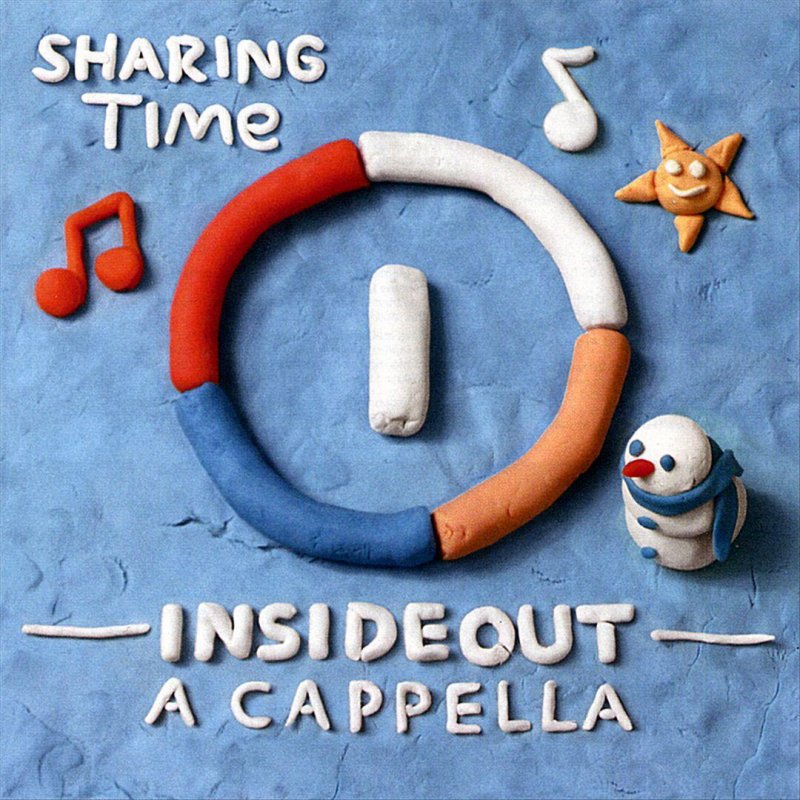 .."
I scanned the hastily written lines again. The text seemed devoid of meaning and meant nothing to me.
What is he? For henbane, it seems, it's not the season ... Just in case, I checked the calendar and made sure that my birthday is not today and not even in the coming days. The only thing that made sense was to check your email.
What am I doing with my time? Before my hand could close the text editor, a window popped up asking if I really wanted to do it. Here, even it mocks...
One letter actually arrived in my mail. So, why is Yurik doing this: invading my house with a strange note and tweeting on the Internet at the same time? After all, isn't it easier to call? Of course, I would not jump with delight when something would make our asterisk descend to mere mortals, but why reinvent the wheel?
So I thought as I sipped my cold coffee while waiting for the text to load. Finally, the following lines loomed before my eyes:
"Hello, Egor.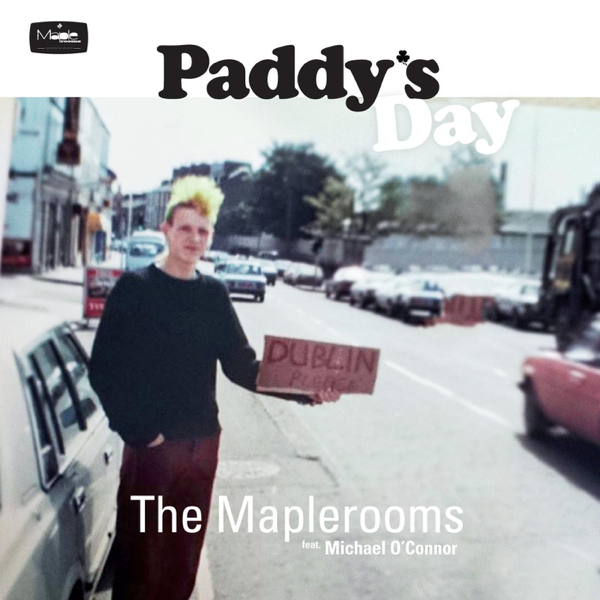 I know you'll be surprised by my letter, but I wouldn't bother you if it wasn't really serious. I wanted to call, but my new phone didn't have your number. My number hasn't changed, if you're interested...
Let's get down to business. We need to talk. But the conversation must be face to face. Come today at nine at the intersection of Pskovskaya and Myasnaya, there, in the courtyard of house 26, I will be waiting for you.
It's about a series of prisoner deaths. Correction, about a series of murders... I thought it might interest you, I'll explain everything when we meet, if, of course, you show up... your guilt. But I ask you to believe me one single time. You are my last key to hope. I expect you to read this letter and come.
Your brother Yuri Diskarin
Hmm...
Everything is more and more wonderful, as the heroine of a famous fairy tale used to say...
I re-read the message several times to make sure that I really stopped understanding anything.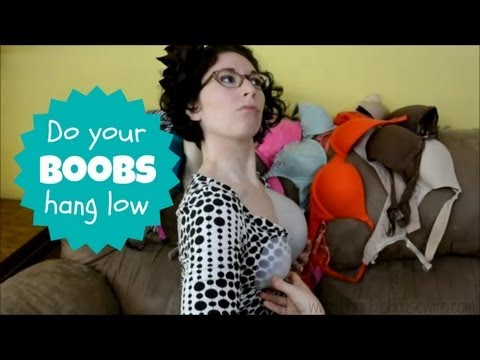 Except, perhaps, for the fact that some kind of mystery lies in this whole affair, and Yurka for me now is the key to all answers. Besides, since he himself calls me to talk, I will not fail to interview the lead investigator ... Unless, of course, this is a stupid attempt at a joke ... But it is unlikely that he would write to me for fun.
And what, now it's raining again, right?.. But he came home! Okay, I'll figure it out quickly, and I'll have another six hours for the article ... I glanced at the clock, belatedly remembering that this was pointless. Another advertising message comes to the phone, helpfully suggesting that I need to go out if I want to be in time for a meeting. Having extinguished the monitor that had just woken up and abruptly grabbed my raincoat, which had not yet dried out after a day's walk, I jumped out into the entrance.
Only at the car I hesitated a little. Isn't it too easy for me to fit in? Just a couple of minutes ago, I was sure that for the sake of my brother I would not lift an eyebrow, and for my own sake I would not mess with him.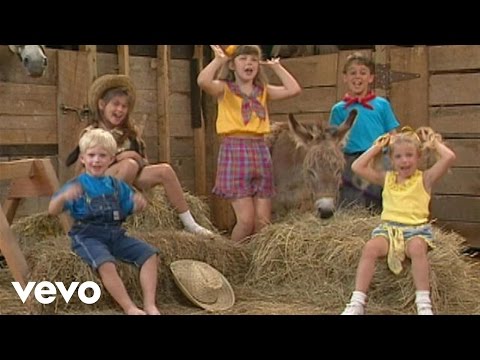 What did this message do to me?
It filled me with a sense of self-importance. Finally, something depended on me, on me alone! Probably, I was driven by the desire to prove that I was worth something ... But I didn't want to admit such motives. From this, an incomprehensible annoyance settled in my head, but I stubbornly explained it only by the time spent, taken away from writing the article.
Stopping at the appointed place, I looked at my watch. Another full five minutes ... It was possible to leave later, although ... as if it would give me something. Around no one like Yuri.
An unpleasant, vile fog reigned in the street. I hid from him in the car.
The sun has long since set behind the clouds, and the city has lit its fires. Lanterns, not stars. I sometimes thought about how this noisy world lacked stars. Each of them is unique, even though there are billions of them in the darkness of the sky. It's the same with people, isn't it? But we almost purposely forget about that, therefore we hide from condemning burning looks from the depths of the immense.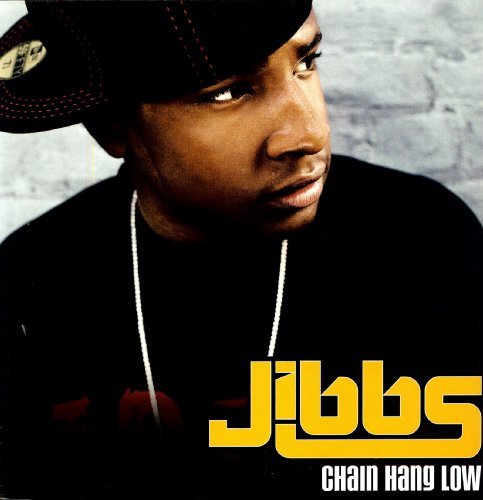 And just now the thought flashed through my head: how often do I myself think about others? It would seem that constantly ...
I digressed from philosophical reflections to look at the time. Five minutes. There was no one even humanoid in sight, the yard was empty.
Ten... I'm checking my phone, mail. Not a line about being late.
Twenty! No, it's not serious anymore! I shouldn't have come... Nervously dialing a number, preparing a scathing speech. In response, only long beeps are heard. Okay... Let's wait... You never know. He's got a job too... Trying to calm down seems to be working until I remember that damned article not started at all! Where the hell are these fools?!
"I'm waiting another fifteen minutes and I'm leaving" - I angrily type a message and press "Send" furiously.
Time is running out and the message hasn't even been read! Twenty-five minutes... thirty... Still silence. There is no point in waiting any longer.
To clear my conscience, I call again.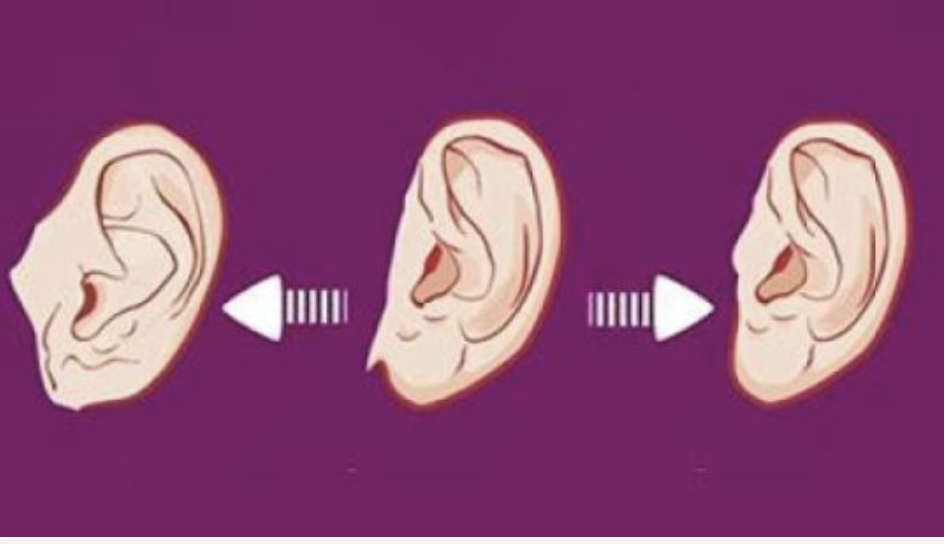 A melodious female voice is heard from the handset:
- The device of the called subscriber is turned off or is out of coverage area ... - the lady says, slowly repeating the phrase in English.
- Damn you!.. - irritably hissing, I throw the phone on the next seat. - So... Okay... I warned you, I waited... waited longer than promised. Now you can go home with a clear conscience.
As I looked down the road, I was surprised to find that I was not so much angry as nervous. It pissed me off even more…
***
There was less and less time left for work, and I continued to pace the apartment. Usually such a calm creak of the floorboards now mocked my poor hearing with all its might. It was by no means the article that occupied my thoughts, despite the fact that they would not forgive me if I screwed up such material...
Minutes passed slowly. I felt them even without the usual ticking of the clock. OK. I will be frank with myself, because my strength is no more, and then to work! All this is strange! What exactly? That I couldn't get through.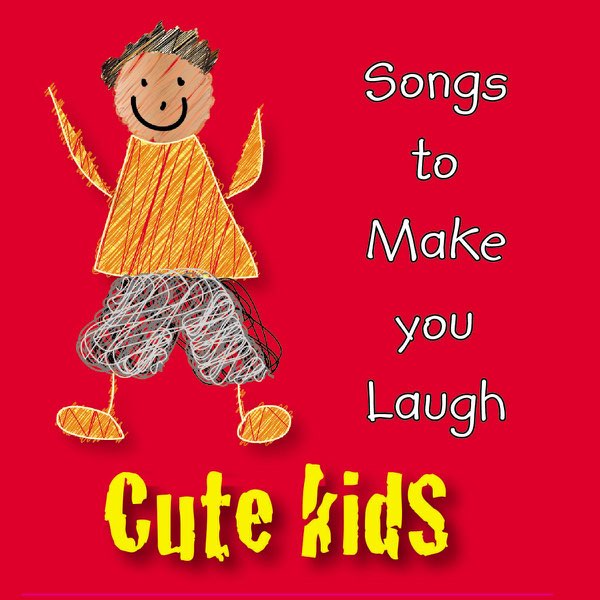 Yura does not turn off the phone and diligently monitors its charge, he should always be in touch, shouldn't I, as a brother, know about this. Also this line from that note, it is no coincidence that it is the very first ...
So... don't panic. What the hell is this blockhead in general so businesslike settled in my head?! Anything happens. Everything! Article. Only an article.
By an effort of will, I managed to sit down in front of the monitor and even write a couple of lines before I again plunged into thought. And yet... what could have happened?..
***
The days raced by like clockwork, but not mine. I never found the key, and I haven't tried, to be honest, since that evening. They froze, showing half past nine, as if that day had not yet passed. I didn't show up for work the next morning. I don't believe it myself... how could I put everything on the altar for the sake of a person whom I was mortally envious of, whose disappearance I dreamed of... the one whom I knew all my life and with whom I was still connected invisibly?!.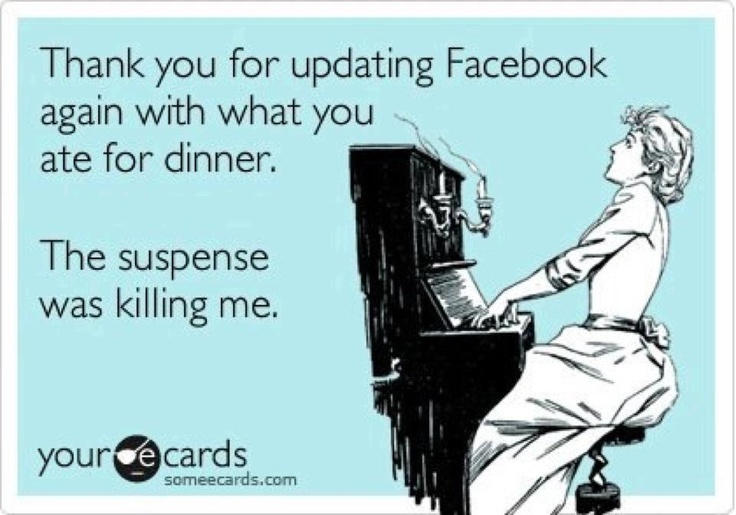 .
And the apartment! Oh... if the old me had seen what my temple of comfort had turned into... however, he would have shot himself right away, leaving behind only the gloomy aesthetics of a broken creator... All the tables were cluttered with dirty mugs and fast food packages. The entire floor is full of shoe marks. Here and there were meticulously compiled lists of those with whom my brother could communicate, where he could go, who could wish him harm...
But none of that mattered anymore...
"- Egor Diskarin? - I heard a calm male voice from my phone this morning.
- Yes. I answered nervously.
- The police are bothering you - my heart threatened to break my chest. It must be from stress and lack of sleep ... And in the meantime, in my head: "If only they could find ...".
- Your brother was found today at noon, - a slight pause, as if to realize what was said, - He is dead. The circumstances of death are being investigated.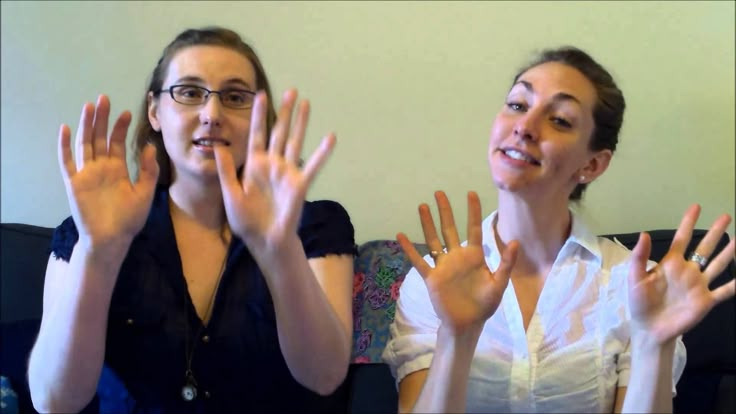 - just as calmly, as if nothing had happened, the man on the other end of the wire continues. - We offer our condolences. Today you should come to the department ... "
Followed by instructions and occasional questions to which I answered things like "yes", "no" and "understood". Be afraid of your desires. Found...
I spent the next half day in the same department. Some papers, some formalities, a funeral... And a conversation.
From that conversation I learned something that struck me. Yura was suspect. They said that he killed the prisoners by slipping poison into their food or something like that. There was not much evidence, so they only planned to arrest him, but now the main version of my brother's death is suicide during an attempt to escape from justice. What heresy… But at that moment I could not object anything. Exactly like believing even a single word.
And now I'm back in my home again. Devastated, with only one thought in his head: "he is no more"…
What are words? A set of letters, a set of sounds, nothing more.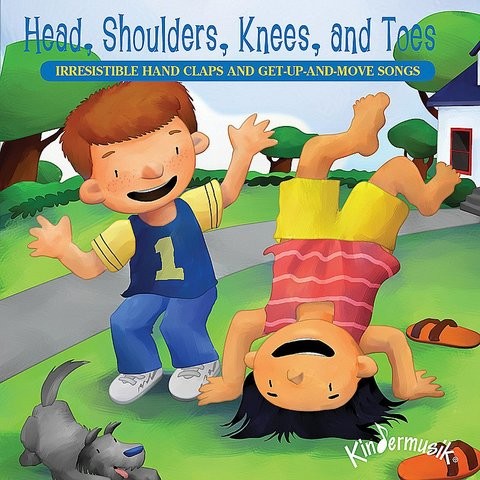 .. But some become keys. This key with three heavy teeth will open one of the most terrible doors: the door of despair and pain. Maybe I should have phrased it a little more bluntly? But as? What would it change? There is only one key, no matter how you decorate it, and there is only one door, and you are standing on the threshold. You can't go back. And the castle succumbed. Started...
I look around the apartment with a detached look, slowly falling into a rage.
- Damn! - comes out of the chest. How long have I not uttered this word, - Damn! - I repeat louder, clasping my hands sharply. My whole army of mugs is flying down to the sound of glass. A blanket of scribbled sheets covers them from above.
- Dunce! Brat! Freak! I scream, not remembering myself.
- Look... Look what you've done, you bastard! I lost everything because of you! Inspiration! Work! Dreams! How can I pay my bills now? I've wasted so much time on you, damn it, even the key to the clock.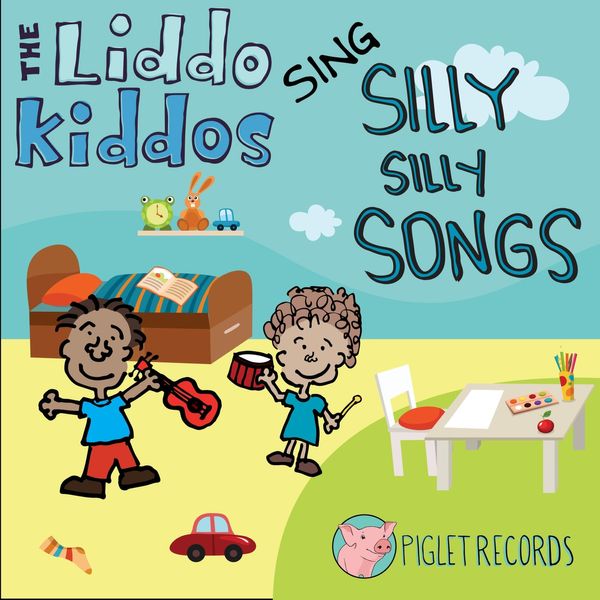 .. - the silence hurt my ears, so I continued to throw empty phrases, trying to throw out everything that had accumulated inside me. My voice broke, growled and wheezed, turned into hysterical laughter, and I didn't even understand why I was so angry ... At myself?
Yes... I was jealous of my brother in black! The pride of the family, a great future, office authority, lofty goals, a dream job - everything I wanted to hear about myself, I heard about Yurashi! I remained his little brother, always second, always underestimated. It was an axiom that everything was easy for him. But for some reason it did not occur to me that we were actually brothers. Our conditions were the same. And I seemed to be blind, I did not see what he had to go through. And what did I do when I got tired of being a shadow? Exactly. He erected that very wall, the wall of indifference. I didn't care. And there is one more drop in the ocean. It was not Yura who closed himself off from me, but I from him. And what did it lead to? "He is no more," and I can't even say with certainty that I'm not the brother of the killer! And all because I don't know! I don't know how he lived all these years, I don't know what was going on in his soul, I don't know if he called me to stop the rumors in the bud, or to repent of what he had done even a little to his own creature, albeit such a vile one, how I .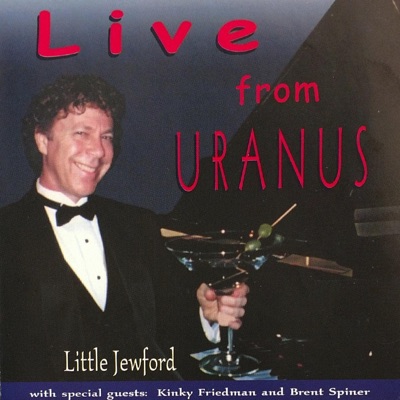 .. And I will probably never know, my key to this secret is forever lost ... What a blockhead I am ... What are all my arguments about feelings, words, stars, but all about the same keys worth now! How could I have changed the world when I myself could not find those vices for which I reproached mankind?! That's why my articles weren't being read. When changing the world, start with yourself, otherwise everything is empty words. Gray, alien, distant and unnecessary, in general, no one ... Such words will not become keys ... Keys ... I return to them over and over again. Oh, this world is really crazy about them! We have the keys to everything, they are even where we don't think to find them, because they have entered our lives so deeply that everything now rests on them alone, and we don't even notice. Yes, and life itself is like a constant picking of locks! But even that is not important. The important thing is that there is no key leading from There. This is what gives meaning to all other keys.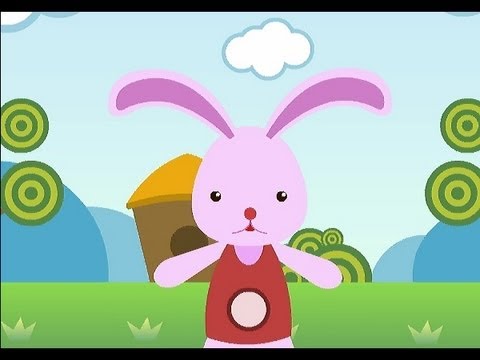 No matter how hard I try, I won't start Yurik's time again like the old clock. But who knows from what doors, I would have taken him away, if only I was there ... It's a pity, I realized it too late ...
- I'll never sit down to write again... - I said to myself, almost delirious, barely recognizing my own hoarse voice. After that, I fell asleep and didn't think about anything anymore.
***
I spent the next day almost without getting up. Only in the evening I somehow tried to eliminate the consequences of my yesterday's insanity ... But the attempt was nipped in the bud, as soon as the very note that I found among the socks caught my eye ... Surprisingly, all the time while I was busy looking for my brother, I almost did not remember her, as a thing that does not carry any meaning in itself. But there were so many questions connected with it! I re-read it. As expected, nothing new appeared ... And yet ... Why was she needed?
I immersed myself in the memory of the day when I lost the key to the watch, which was so silent for the last week.
.. It seems that since that time I have not turned on the computer... How is it, my old man?
The legacy of the ancestors, as expected, grumbled and buzzed at my long absence, but in the end it had mercy and opened my e-mail page for me. Yurik's letter has not disappeared anywhere. I didn't reread it. One thing is a note with unclear text, and another is an invitation to a meeting that was not destined to take place ...
"Check your mail..." echoed in my ears. The sudden realization made me jump. What if... This strange text on the back is nothing but a login? But my hands are unstoppable...
Hastily logging out of my account, I entered the characters into the appropriate box. But you need a password... Password... Another stupid thought... "I never forgot your birthday!" I enter.
Only one digit changed on the monitor, but I didn't believe it. This eternity could not last for one miserable minute.
- It worked... - I said, looking into this luminous box in a frenzy.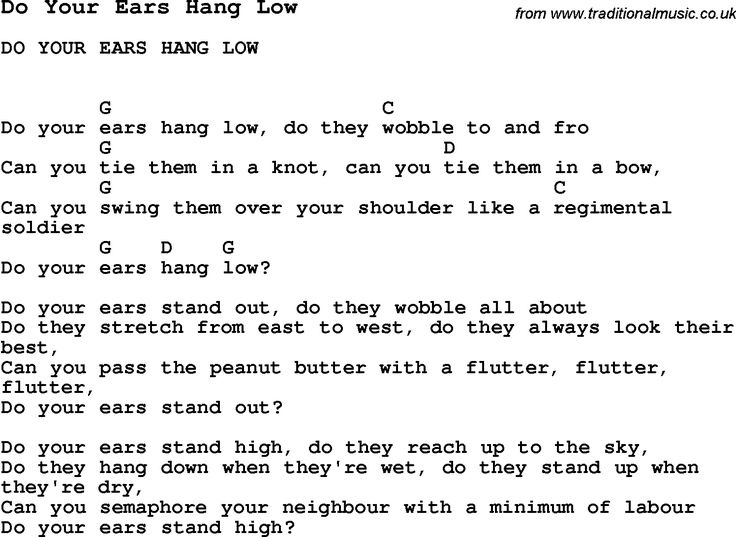 Another account. And only one letter.
The entire apartment fell into absolute silence as I read what was written here.
"Egor, I knew that you would solve my message! Help out, brother! I need you, we all need you!
For several months now I have been busy with the death of several criminals in custody. These are not just deaths, Yegor, these are murders. I'm sure I got very close to the solution. I have two prime suspects. But there's a problem. Both of them are my work colleagues. And I don't know if any of them acted alone or in concert. In other words, I don't know who in the police force I can trust with regards to this case.
Also, I notice that I am being watched. Apparently, the attacker feels that I got too close, and will soon try to eliminate me. Well, that's what I use to pinpoint the culprit. How? I told one of us about our upcoming meeting. If I guessed right, and he's not a criminal, then you don't have to read this, I'll tell you everything myself.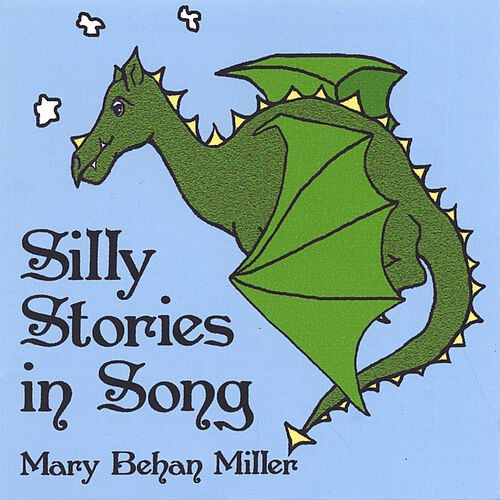 But, if I made a mistake, and you are still reading this, then most likely I am already dead ...
Brother, now only you can solve this case. And only you can I trust him. To this letter I will attach documents in which my evidence is collected, there you will find the details of the plan, all the names, all the evidence. Publish them in your journal, let everyone know, and then the villains will have nowhere to go! I hope for you. I know you won't let me down..."0030
For some reason, my heart skipped a beat. Brother... I won't let you down!
***
Never say never. For the next few days, I did not let go of the keyboard. I know, I promised myself, for writing, no, no, but the last, last time! For Yurik! This will be my best article...
And it really became the best. Where did I get it from? Just my blog would not be enough for such an important mission. So I had to visit Fedot Stepanovich. I almost begged him on my knees to read my work.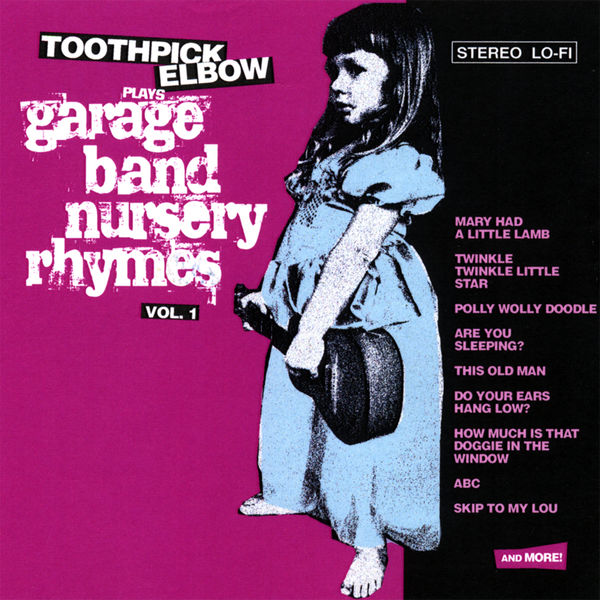 But he still read it. Read it and put it on the first page!
A few days later I had to go to our police station again. There, of course, there are again formalities, thanks, apologies ... But they did not interest me. He was arrested. I wanted to talk to him. With a killer. I wanted to look into his eyes. For help in solving the case, I was even allowed to do so.
I was taken to a special room. He sat opposite me and froze with his cold gaze. But there was nothing in the eyes... He was... Empty. However, the first one spoke.
- Because I saw how souls died, - he answered my question before I could ask it, - Every criminal who was brought here did not set foot on this path from a good life. The world has treated them cruelly. It's wild, but for some, crime is still a way to survive. Not for everyone... But I didn't talk to everyone. Do you know why? Because they don't listen, you know? And when I talked to them in this very room, they just wanted to be heard ... And I listened to them, watching how the eyes on the contrary go out, and how hopelessness penetrates into the very heart.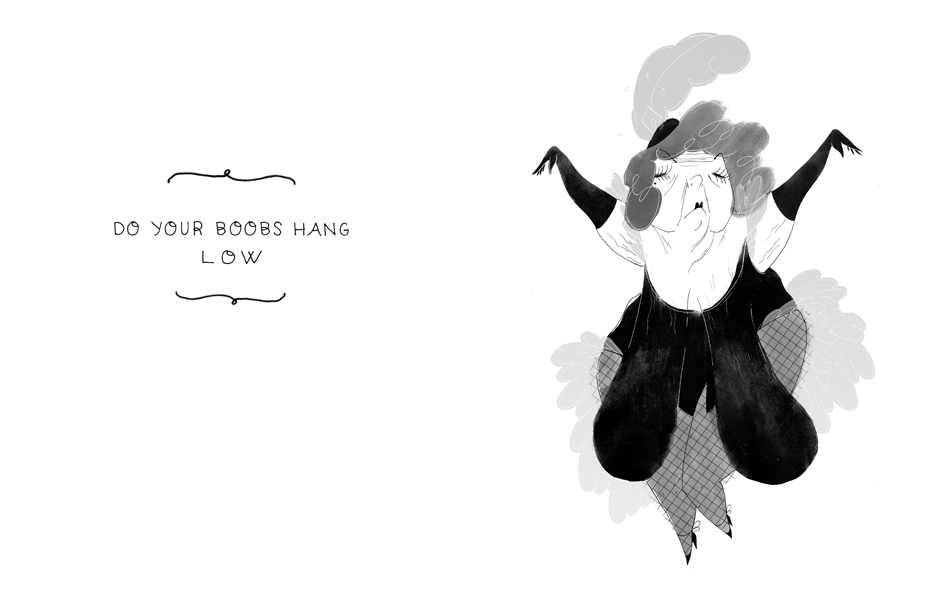 They had not yet been sentenced, but they no longer believed that something could be changed. Outcasts of humanity. They could only hide in themselves and wait for the end. Then I gave them the key to freedom. An ampoule with poison, as the end of all torment. You won't understand, must be...
- And now, being in their place, would you like the same? I asked quietly. My interlocutor was silent. And I continued, - Do you know why? Because there is no key from there. As long as you're alive, you can still fix it...
We talked with him for a while, and then I went out into the street. It was already getting dark and the lights were on. The downpour threw fragments of stars right under my feet, and they flashed for a moment with earthly human light, breaking on the wet asphalt. I silently walked along the gray stones of the pavement, finally throwing off my indifferent mask. Raindrops on my cheeks from something became salty. His image stood before my eyes. Indifference. The way I saw him once on Bolotnaya Square - not seeing, not hearing, impregnable.
The source of human vices. I wanted to run away from him, and I even ran, as if it could help. God! Who would have known that it hurts so much to open your heart to the world! The dialogue with the murderer still sounded in his thoughts, and his brother's voice echoed in his soul. But, if you were already hiding from all this behind a wall of indifference, then only after going through this pain you can go back, again know the truth. Insults, murders, wars… How many more lives will be shed before each of us conquers this evil in ourselves? The hearts of the people are closed and the key is lost. But what can I do?..
I thought about it already at the entrance, slowly going up the stairs. Perhaps... No, but I promised myself... And yet...
Keys. I could turn words into keys. I could write again. Opening people's hearts and helping to cope with pain. No, I'm not going back to the editorial office. No articles. I will write a book. I can't shut up now. "It's decided!" I thought as I opened the door.