First reading words
The Perfect Sight Word List For Beginner Readers.
---
 Children in their first years at school, who learn the sight word list below, will have an excellent start to reading and writing.

Initially this process takes time, often months. That's why teachers introduce lists like this to children, gradually, when they first start school. But it doesn't hurt them to recognise a few words before then, if they are ready to learn them.
---

Sight Word List


The list of sight words below is broken into groups.  Each group consists of 10 words.


There are several lists available for teachers to use. But they are virtually identical as they are composed of words children most frequently use. 

The list below covers 80 of the first sight words your child will need to know.

The trick is to ensure your child recognises the words in one group before starting another. But as I mentioned before, this doesn't happen immediately.
So don't feel you need to put pressure on your child or you'll switch off their desire to learn. If you're helping them at home, keep it light.
At the end of this article I will explain how you can gently introduce some of these words to your child so they learn them without pressure.
Don't be concerned if your child finds the list below too difficult at this stage. They may only manage the first group of words. Or they may not be  ready for them at all. If that's the case, wait for their teacher to guide you.
---

 One


---

I

am

are

can

is

go

he

my

see

the



 Two


---

and

Mum

of

look

said

for

to

in

you

me



 Three


---

come

like

boy

little

this

play

big

have

me

saw



 Four


---

run

Dad

down

good

here

you

on

was


red

blue

---
Five




---

her

out

she

why

yes

into

when

will

with

down

Six




---

green

man

one

do

home

out

get

black

going


after

Seven




---

after

girl

had

stop

two

brown

did

be

who

make


Eight




---

mother

school

over

under

know

walk

again

could

first

put

---

More About Sight Words


 Your child needs to learn these word by sight rather than decode them.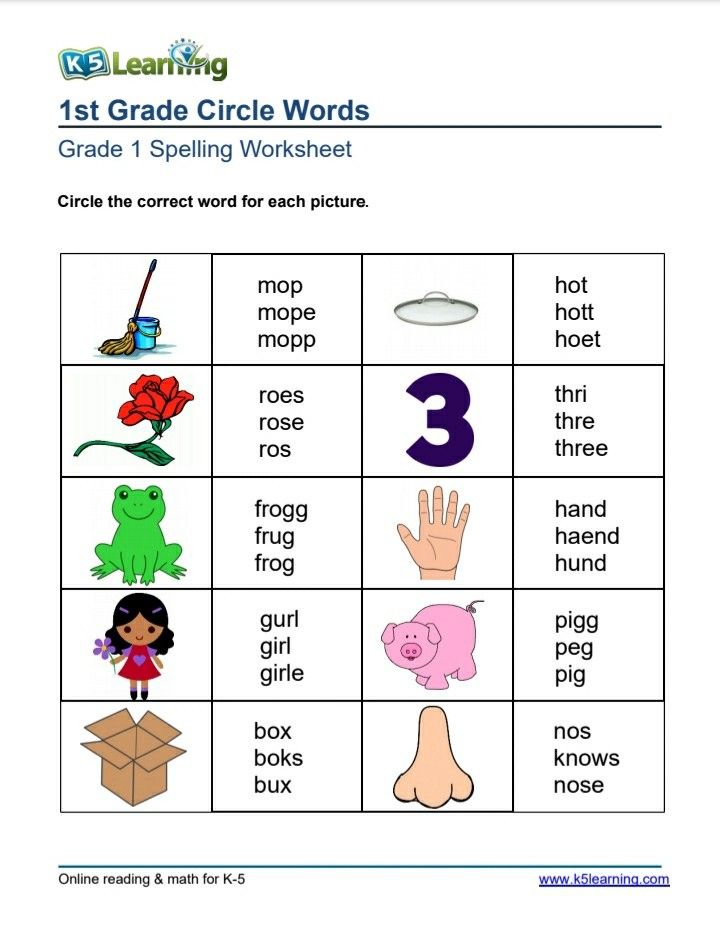 That means they may need to see them many, many times in order to memorise them.
You may be asking yourself about now
 what exactly is a sight word?
 why are they so important in reading?
 how do you know what is a sight word and when do you sound out a word? 
If you want to know more, click on my article What Are Sight Words? There you'll get answers you need. At the same time you'll see how it's affected an adult student of mine who hasn't ever known them!

---

Introducing Them To Your Child


Here's a great way to introduce sight words.
Print off two copies of the sight word list.
Cut two copies of the group One words starting the word 'I'.
Cut each of the words individually.

Place one set of the words in front of your child. You keep the other.
Hold up one of the words
 Read it to your child and ask them to find the matching word. (They will study the shape of the letters and hear the word associated with them. )

When they find the matching word, repeat the word. Say: "Yes, that word says ......  Can you tell me what the word says?" (This reinforces and matches in their brain the visual appearance of the word with how the word sounds.)
Play this game often and you'll find your child will become increasingly comfortable with these words. Gradually they will memorise them. They will then build up an invaluable bank of everyday words for reading and writing.
If you are struggling to engage your child, click on my phonics games page. There you'll find out how important it is to make learning fun. Plus great activities you can do at home to breathe life into learning literacy skills.

Go From Sight Word List To Literacy Lessons
Go To Phonics Literacy Homepage
First Reading Words | Introduces CVC Reading
Related Downloads
National Curriculum
Copyright, Terms of Use & ISBN
4 Year Old Comprehension Questions Progress Check

A screen of comprehension ability focusing on Blank Level 2 and 3 questions.

The Comprehension Questions screens can be used to assess a child's progress with the comprehension programs or to allow for the identification of areas of

Private: Maximising literacy development within the Junior Primary

At PLD we advocate for a strong junior primary process, in which the connections between classrooms and year levels is well organised. Most students require

The Pathway of Pre-Literacy into Early Literacy

Schools will have literacy results maximized over the long-term when they systematically plan how students progress from pre-literacy (or emergent literacy skills) into their early

PLD's Whole School Literacy Plan

The document outlines how to implement PLD's literacy, Movement and Motor and Oral Language resources during the Early Years, Foundation, Year 1 & 2 and across Years 3 to 6. Each page provides suggested time frames and implementation recommendations.

The purpose of this document is to provide an implementation outline to assist schools in scheduling the PLD programs within a broad school-based strategy. When
Books: PLD's books may only be used by the Authorised Purchaser, and the Authorised Purchaser's students, and only in conjunction with classes taken by the Authorised Purchaser. PLD's books may be photocopied up to 10% per year for use only by the Authorised Purchaser. The Authorised Purchaser is defined as the original purchaser of the PLD materials.
eBooks: PLD's eBooks may only be used by the Authorised Purchaser, and the Authorised Purchaser's students, and only in conjunction with classes taken by the Authorised Purchaser. The Authorised Purchaser is defined as the original purchaser of the PLD eBook. Under the 'Statutory Educational License' the authorised purchaser can:
View the eBook as a whole or in part
Copy the eBook to their personal drive or locally on their device
Display the eBook on your Interactive Whiteboard, projector or smart TV, for the purpose of teaching the students in their own classroom
Photocopy or print up to 10% of the eBook per year, for use with the students in their classroom(s).
For copyright purposes, every page of the PLD eBooks will be stamped with the name & email address provided by the purchaser at the time of order. PLD ebooks belong solely to the purchaser and may not be shared with colleagues, parents or anyone else. PLD eBooks must not be uploaded to school servers, intranets or online platforms. Schools wishing to license PLD eBooks can contact us HERE.
School Licences: A School Licence is a multi-user subscription to a PLD resource, such as a book or program, in a digital and printable format that is accessible via the 'My Subscription' section of the PLD website. A School Licence is valid for 12 months from the date of purchase and can be used by an unlimited number of teachers within a school. When bought under a School Licence:
Resources are accessible in digital, flipbook format, which teachers can access from anywhere, at any time, on any device via the PLD website.
The resources can be used by any amount of teachers in that school.
Multiple teachers can access the resources simultaneously.
The resource is available to print, subject to the standard 10% per year limitation as per Australian Copyright law.
Updated versions of resources will be automatically accessible to users with a current licence for free, ensuring all users have access to the latest versions of resources.
Resources are stored centrally and accessed via a secure login account on the PLD website. Thus, all currently subscription resources are accessible in the one convenient place, making resources extremely easy to find. Moreso, the school license offering eradicates the frustration of lost or misplaced resources and programs which happens often with hardback books.
Additional information can be accessed via the following links:
Books: https://support.pld-literacy.org/en-au/article/plds-printed-electronic-materials-how-can-they-be-used-can-i-share-them-with-a-friendcolleague-9lk4y/
eBooks: https://support.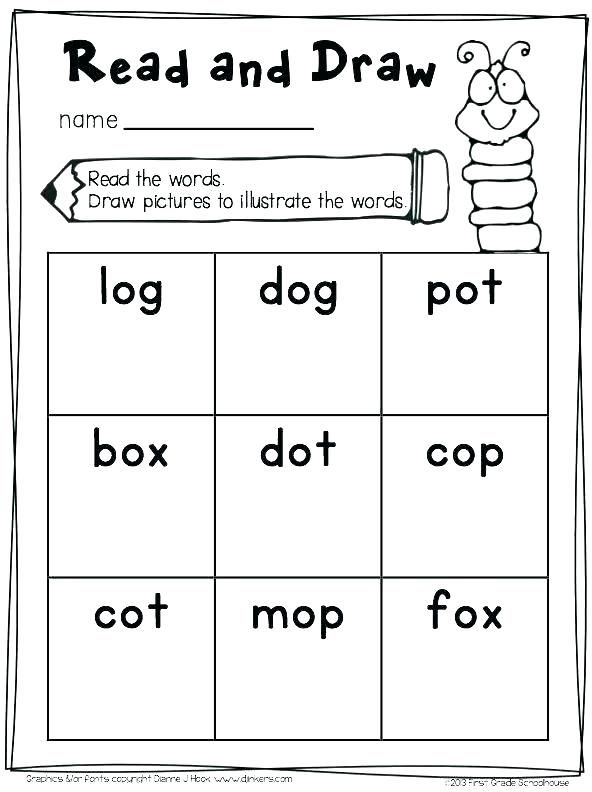 pld-literacy.org/en-au/article/the-pld-ebooks-how-can-they-be-used-what-is-the-copyright-policy-ptfya8/
PLD's Copyright Policy: https://support.pld-literacy.org/en-au/article/copyright-and-terms-of-use-of-pld-literacy-15tkcer/
ISBN : 9781925057867
ISBN : 9781925057867
20 reading texts for children aged 5-6-7-8
A child who has learned to put sounds into syllables, syllables into words, and words into sentences needs to improve his reading skills through systematic training. But reading is a rather laborious and monotonous activity, and many children lose interest in it. Therefore, we offer texts of small size , the words in them are divided into syllables.
First read the work to the child yourself, and if it is long, you can read its beginning. This will interest the child. Then invite him to read the text. After each work, questions are given that help the child to understand what they have read and comprehend the basic information that they have learned from the text.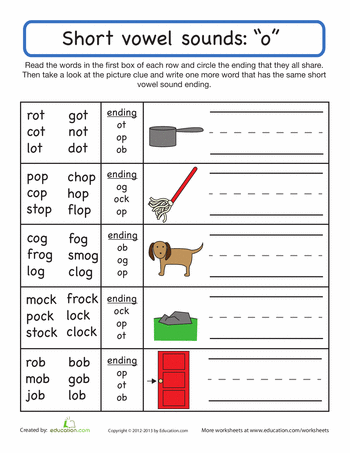 After discussing the text, suggest reading it again.
Mo-lo-dets Vo-va
Ma-ma and Vo-va gu-la-li.
In-va ran-sting and fell.
It hurts no-ha, but Vo-va does not cry.
Wow!
B. Korsunskaya
Answer questions .
1. What happened to Vova?
2. What made him sick?
3. Why is Vova doing well?
---
Clever Bo-beak
Co-nya and co-ba-ka Bo-beak gu-la-li.
So-nya played-ra-la with a doll.
That's why So-nya in-be-zha-la to-my, and the doll for-would-la.
Bo-beek found a doll-lu and brought it to So-ne.
B. Korsunskaya
Answer the questions.
1. Who did Sonya walk with?
2. Where did Sonya leave the doll?
3. Who brought the doll home?
---
The bird made a nest on a bush. De-ti our nest-up and took off on the ground.
- Look, Vasya, three birds!
In the morning, deti came, and the nest was empty.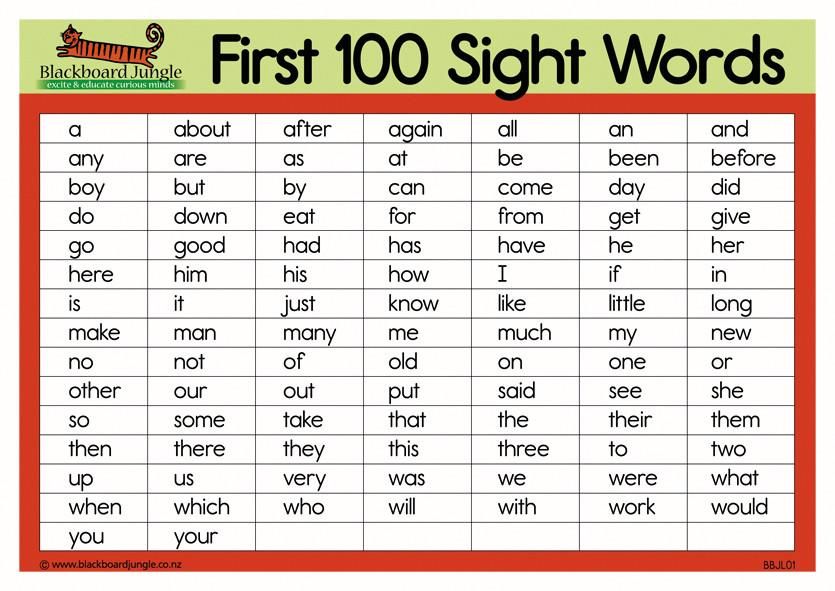 It would be a pity.
L. Tolstoy
Answer questions.
1. What did the children do with the nest?
2. Why was the nest empty in the morning?
3. Did the children do well? How would you do?
4. Do you think this work is a fairy tale, a story or a poem?
---
Pete and Mi-sha had a horse. They began to argue: whose horse. Did they tear each other apart.
- Give me - my horse.
- No, you give me - the horse is not yours, but mine.
Mother came, took a horse, and became nobody's horse.
L. Tolstoy
Answer the questions.
1. Why did Petya and Misha quarrel?
2. What did mother do?
3. Did the children play horse well? Why do you think so
?
---
---
---
---
---
---
---
---
---
9000 9000 9000 9000 9000 9000 9000 9000 9000 9000 9000 9000 9000 9000 9000 9000 9000 9000 9000 9000 9000 9000 9000 9000
015
---
---
---
---
---
9 9000 9000
FILVORDA for the development of reading, View here.
It will be interesting for children to read selected texts, they affect the emotional world of the child, develop his moral feelings and imagination . Children will get acquainted with the works of L. Tolstoy, K. Ushinsky, A. Barto, S. Mikhalkov, E. Blaginina, V. Bianchi, E. Charushin, A. Usachyov, E. Uspensky, G. Snegiryov, G. Oster, R. Rozhdestvensky, as well as fairy tales of different nations.
It is advisable to show children the genre features of poems, stories and fairy tales using the example of these works.
Fairy tale is a genre of oral fiction containing events unusual in the everyday sense (fantastic, wonderful or worldly) and distinguished by a special compositional and stylistic construction. In fairy tales there are fairy-tale characters, talking animals, unprecedented miracles happen.
Poem is a short poetic work in verse. The verses are read smoothly and musically, they have rhythm, meter and rhyme.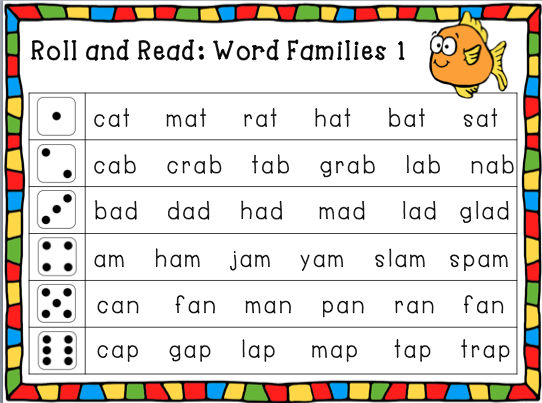 Story — small literary form; a narrative work of small volume with a small number of characters and the short duration of the events depicted. The story describes a case from life, some bright event that really happened or could happen.
In order not to discourage reading, do not force him to read texts that are uninteresting and inaccessible to his understanding. It happens that a child takes a book he knows and reads it "by heart". Mandatory every day read to your child poems, fairy tales, stories.
Daily reading enhances emotionality, develops culture, horizons and intellect, helps to cognize human experience.
Literature:
Koldina D.N. I read on my own. - M .: TC Sphere, 2011. - 32 p. (Candy).
texts to test reading technique - NAUMENOK
It is advisable to test the formation of reading skills 3 times a year: at the beginning of the academic year, at the end of the first half of the year and at the end of the academic year.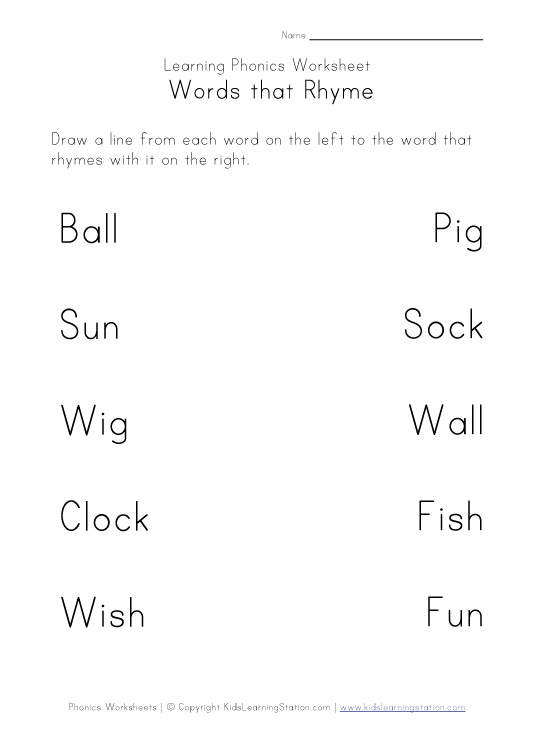 But sometimes the teacher prefers to check the reading technique at the end of each quarter.
The reading technique test includes not only reading speed, but also reading accuracy, comprehension and expressiveness. I wrote about this in more detail in article "How to test a child's reading technique."
Special texts are selected to test the reading technique.
The text should be understandable to the child, but be unfamiliar to him.
Sentences should be short, without any complicating constructions or signs.
It is better if the reading test text is without illustrations and dialogues so that children are not distracted while reading.
Text must be placed on one page.
While reading the text, you can not interrupt the child, correct mistakes. After completing the reading, you need to return to those words that caused difficulty or were read incorrectly and ask the child to read them again. In the process of reading, a first grader can follow the text with his finger so as not to lose the line.
To test reading comprehension, you need to ask a few questions about the text.
Norm of reading technique in grade 1
1st half year
Reading should be smooth syllabic, conscious and correct, with clear pronunciation of syllables and words.
Reading speed - 25-30 words per minute.
2nd half year
The child reads whole words correctly, consciously. Words with a complex syllabic structure are read syllable by syllable.
Reading speed - 30-40 words per minute.
These texts can be used not only to check the child's reading skills, but also for retelling. How to teach a child to retell can be found in the article "Teaching a child to retell".
Texts to test reading technique in grade 1
Sparrow and swallows
Swallow made a nest. The sparrow saw the nest and occupied it. The swallow called her friends for help.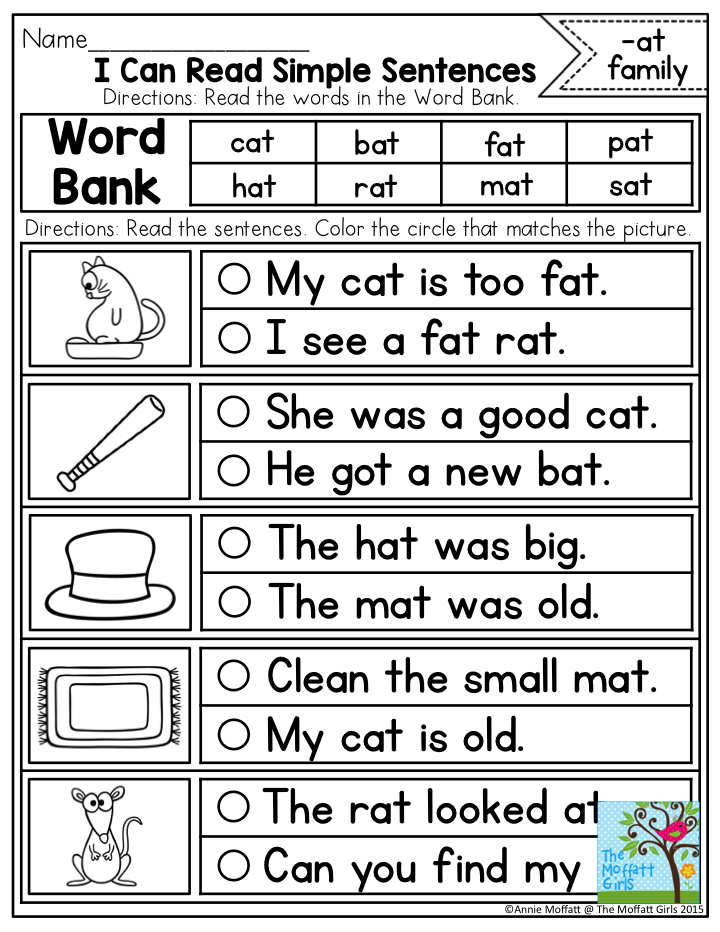 Together, the swallows drove the sparrow out of the nest. (22 words)

Questions:
What did the sparrow do?
Who did the swallow call for help?
---
---
Ant
Ant found a big grain. He couldn't carry it alone. The ant called for help from his comrades. Together, the ants easily dragged the grain into the anthill. (22 words)
Questions:
What did the ant find?
Why did the ant call his friends for help?
---
---
Summer
A warm summer has come. Currants ripened in the garden. Masha and Tanya collect it in a bucket. Mom will make jam from it. In winter, in the cold, children will drink tea with jam. (29 words)
Questions:
What berry is ripe in the garden?
What will mother do?
---
---
The fox and cancer
The fox suggested that the crayfish run a race.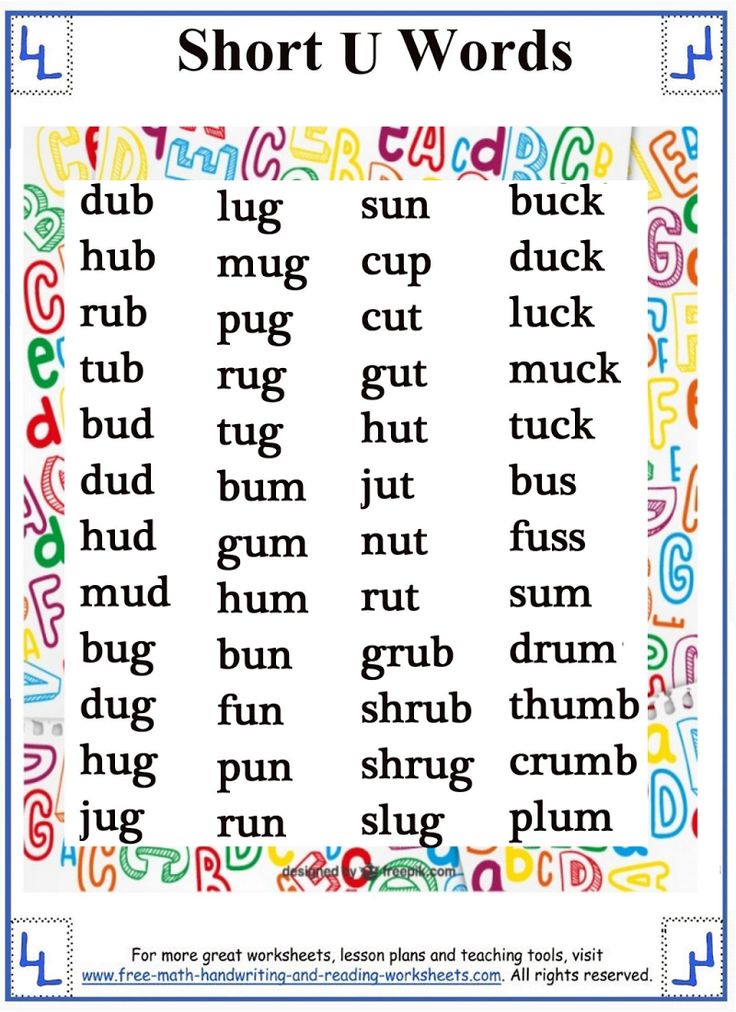 Cancer agreed. The fox ran, and the crayfish clung to the fox's tail. The fox ran to the place. The fox turned around, and the crayfish unhooked and said: "I've been waiting for you here for a long time." (32 words)

Questions:
What did the fox offer to cancer?
How did cancer outsmart the fox?
---
---
Cranes
Cranes live near swamps, forest lakes, meadows, river banks. Nests are built right on the ground. The crane circles over the nest, guarding it. At the end of summer, cranes gather in flocks and fly to warm countries. (33 words)
Questions:
Where do cranes build nests?
When do cranes fly to warm countries?
---
---
Chicken
A little girl wound woolen threads around an egg. It turned out to be a ball. This ball she put on the stove in a basket. Three weeks have passed. Suddenly there was a squeak from the basket.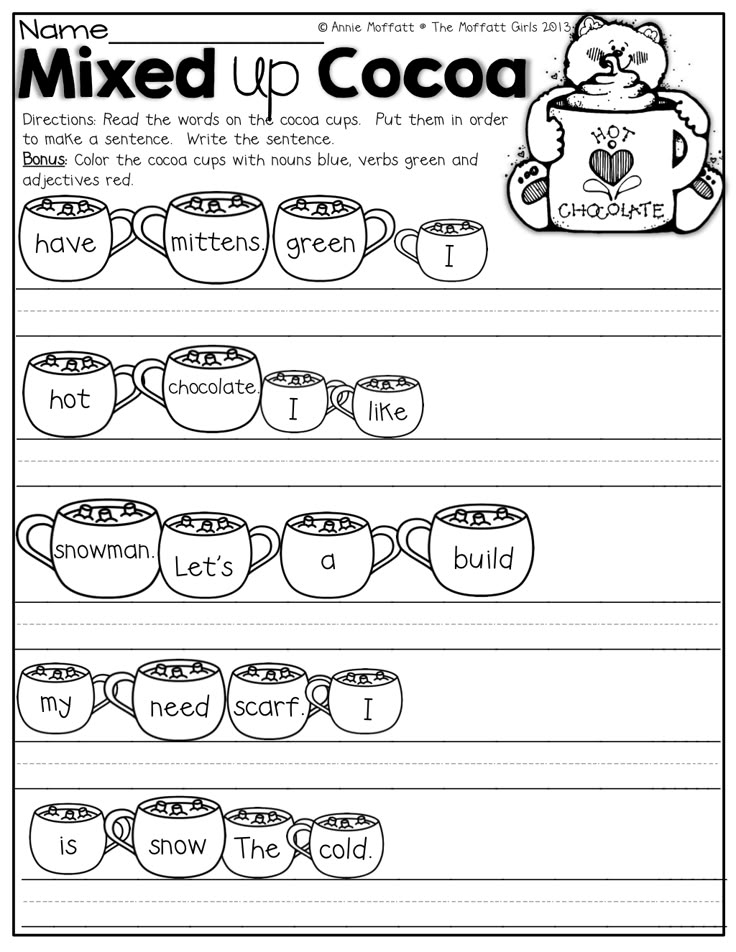 The ball squeaked. The girl unrolled the ball. There was a little chicken there. (34 words)

Questions:
How did the girl make the ball?
What happened to the ball after three weeks?
---
---
Mushrooms
The guys went to the forest for mushrooms. Dima found a beautiful boletus under a birch. Tanya saw a small butter dish under a pine tree. Ilya saw a huge boletus in the grass. In the grove they collected full baskets of various mushrooms. The children returned home happy and happy. (38 words)
Questions:
Who found the boletus?
What mushroom grew under a pine tree?
Where did the boletus hide?
---
---
Summer
Summer has come. In forest clearings, the grass is above the knees. Grasshoppers chirp. Strawberries turn red on the tubercles. Raspberries, lingonberries, wild roses, blueberries bloom. The chicks fly out of the nests.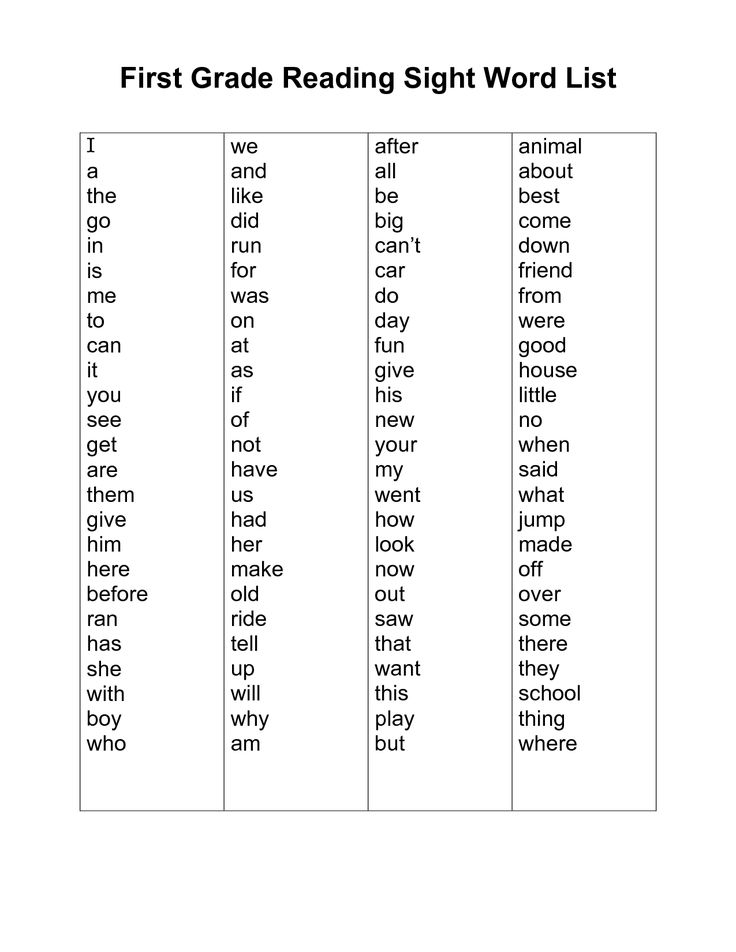 A little time will pass, and delicious wild berries will appear. Soon children will come here with baskets to pick berries. (39words)

Questions:
What is the grass in the clearings?
Which berries bloom?
---
---
Hedgehog
The guys were walking through the forest. We found a hedgehog under a bush. He curled up in fear. The guys rolled the hedgehog into a hat and brought it home. They gave him milk. The hedgehog turned around and began to eat milk. And then the hedgehog ran back to his forest. (39 words) (according to E. Charushin)
Questions:
Who did the guys find?
What did the hedgehog do with fear?
What did the guys give the hedgehog?
---
---
Bathing the cubs
A big bear and two merry cubs came out of the forest. The bear grabbed one cub with her teeth by the collar and let's dip into the river. The other cub got scared and ran into the forest.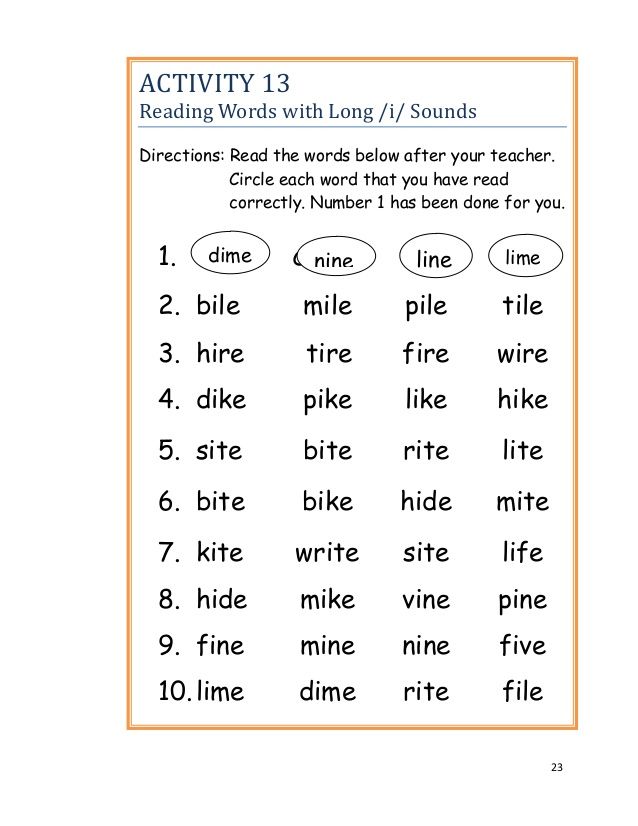 His mother caught up with him, slapped him, and then into the water. The cubs were happy. (40 words) (according to V. Bianchi)

Questions:
Who came out of the forest?
What did the second bear cub do?
Were the cubs satisfied with the bath?
---
---
Lynx
In a dark forest, near a forest path, a beast lay down. This is a lynx - a cat the size of a large dog. Her tail is short, her ears are tufted, her skin is spotted. The lynx lies on a thick bough and waits. She will rush from the tree to her prey. (40 words)
Questions:
What is the tail of a lynx?
Where did the lynx hide?
---
---
Spring
The sun warmed the earth. Ran the streams. The rooks have arrived. Birds hatch chicks. A hare jumps merrily through the forest. The fox went hunting and smells the prey. The she-wolf led the cubs into the clearing.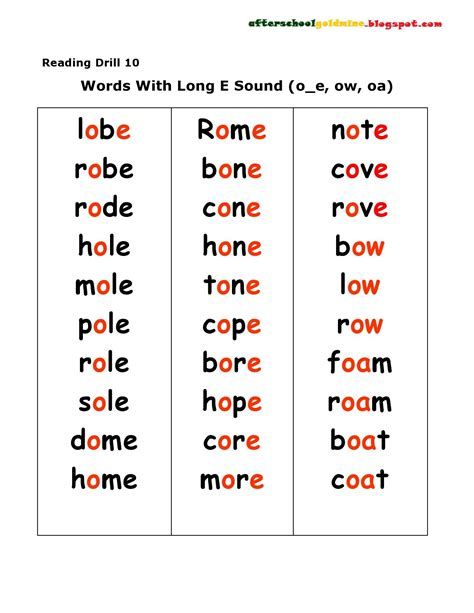 The bear growls at the lair. Butterflies and bees fly over the flowers. Everyone is excited about spring. (41 words)

Questions:
What is the hare doing?
Where did the she-wolf lead the cubs?
Where do butterflies and bees fly?
---
---
Woodpecker
What does the woodpecker do in the forest? He lives and works in the forest. A bird with a red cap on its head sits on a tall pine and knocks on the trunk with a strong beak. Why is he doing this? Woodpecker saves trees from harmful insects. Therefore, he is often called the forest doctor. (43 words)
Questions:
What does a woodpecker have on his head?
Why is a woodpecker called a forest doctor?
---
---
Meeting
Misha is walking along the alley of the old park. Suddenly, a small red animal runs out onto the path right at his feet.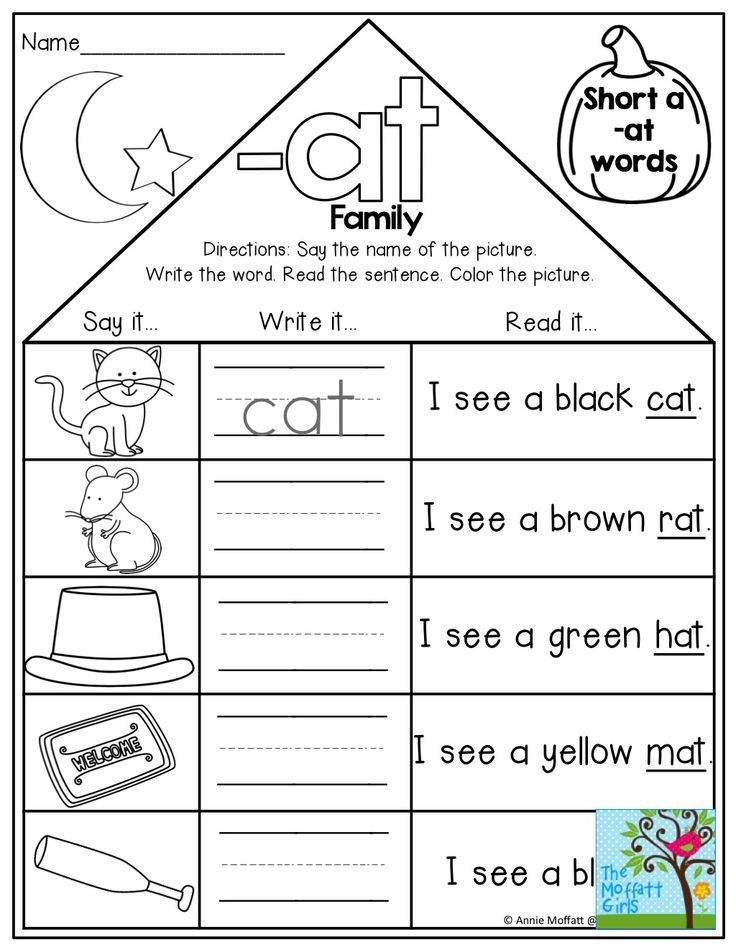 Squirrel! The squirrel has a fluffy tail. She looks with intelligent eyes. The squirrel is waiting for a treat. Misha hands her a nut. The animal is happy. And now her fluffy tail flashed on the tree. (44 words)

Questions:
Who was walking in the park?
Who did Misha meet?
What did the boy treat the squirrel to?
---
---
Braves
The boys went to school. Suddenly a dog jumped out. She barked at the guys. The boys started to run. Only Borya remained standing still. The dog stopped barking and approached Borya. Borya stroked her. Then Borya calmly went to school, and the dog quietly followed him. (44 words)
Questions:
Where were the guys going?
What happened on the way?
How did the boys behave?
What did Borya do?
---
---
Sly fish
For a long time I sat with a fishing rod on the shore.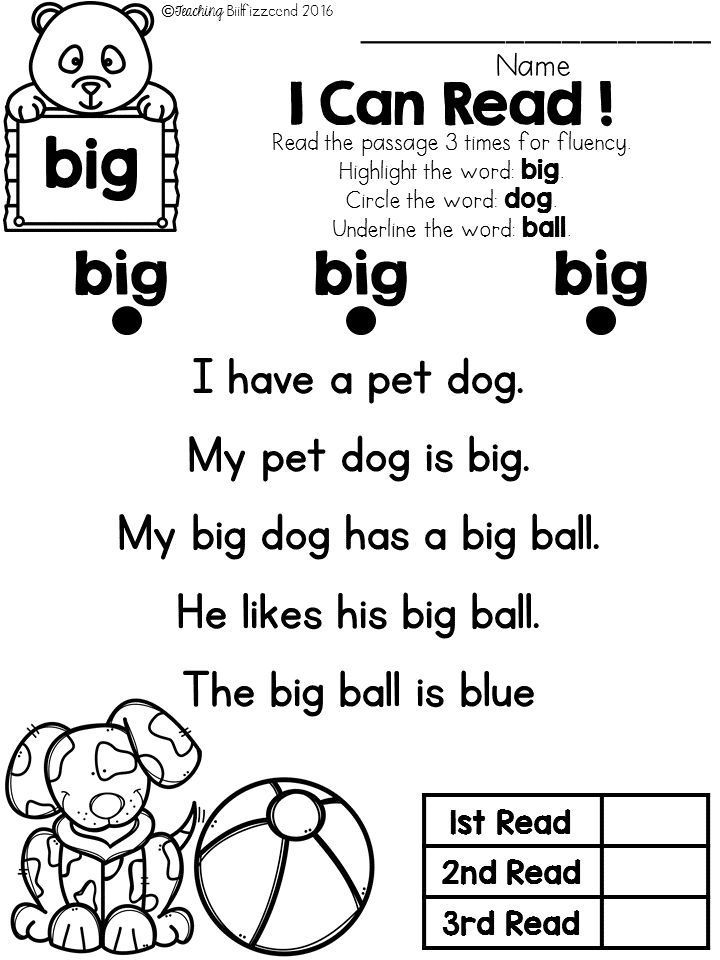 Minnows do not peck at me. And grandfather is sitting under a bush and has already caught a bucket. I sat down in the shade. Immediately the minnows began to peck. It turns out that in a clean place the shadow of the fishing rod is visible. So the cunning fish did not go to the hook.
(48 words)
(According to E. Shim)
Questions :
Where did grandfather fish?
Why was he fishing?
Why didn't the boy bite the fish at first?
---
---
Cockerel
A cockerel walks around the yard: a red comb on its head, a red beard under its nose. Petya's tail is a wheel, there are patterns on the tail, spurs on the legs. Petya found a grain. He calls a hen with chickens. They did not share the grain - they fought. Petya the cockerel reconciled them: he ate the grain himself, waved his wings, shouted at the top of his voice: "Ku-ka-re-ku!" (49words)
Questions:
Where does the cockerel go?
What did the cockerel find?
Who did he call?
Why did the chickens fight?
---
---
Bats
Bats are very useful animals.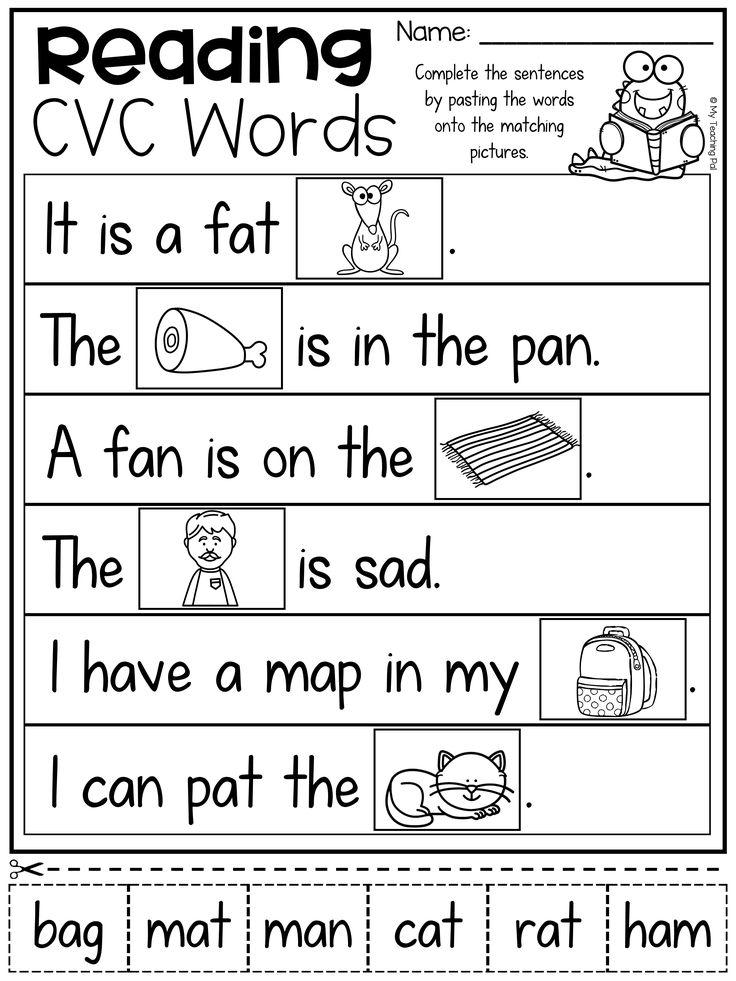 They eat harmful insects.
During the day, bats wrap their wide wings like cloaks and hang upside down in dark places.
The night is coming. They fly out to hunt. Many harmful insects fly at night. Almost all birds sleep at this time. Therefore, the "work" of bats is especially important.
(51 words)
(According to Yu. Dmitriev)
Questions:
What are the benefits of bats?
How do bats sleep?
When do bats hunt?
---
---
Ducks
Vasya is sitting on the bank. He watches how the ducks swim in the pond: they hide their wide spouts in the water. Vasya does not know how to drive the ducks home. Vasya began to call the ducks: "Ooty-ooty-ducks! The noses are wide, the paws are webbed! Stop dragging worms, pinching grass - it's time for you to go home. Ducks Vasya obeyed, went ashore, go home. (52 words) (according to K. Ushinsky)
Questions:
What did Vasya do on the beach?
What kind of nose do ducks have?
What did Vasya call the ducks?
What did the ducks do?
---
---
Winter
Frost bound the earth.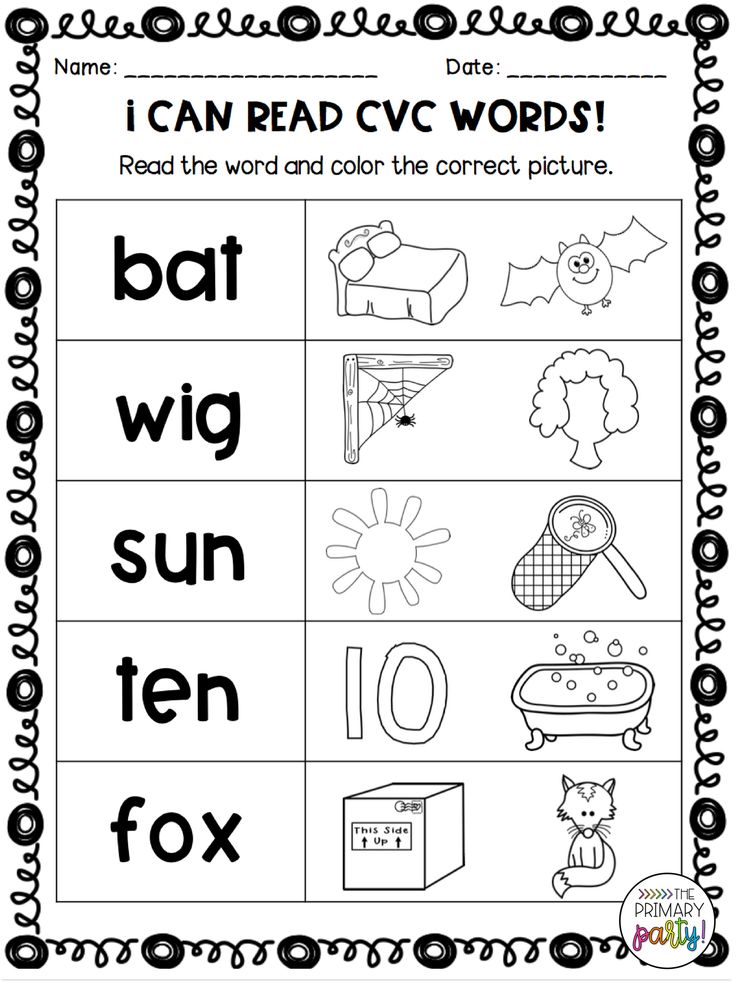 Rivers and lakes are frozen. Everywhere lies white fluffy snow. Children are happy with winter. It's nice to ski on fresh snow. Matvey and Lera are playing snowballs. Andrei and Sasha are making a snowman. Only animals have a hard time in the winter cold. Birds fly closer to housing. Guys, help our little friends in winter. Make bird feeders! (55 words)

Questions:
Who is happy about winter?
Who has it hard in winter?
How can you help the birds?
---
---
Four butterflies

It was spring. The sun shone brightly. Flowers grew in the meadow. Four butterflies were flying above them: a red butterfly, a white butterfly, a yellow butterfly, and a green butterfly. Suddenly, a large black bird flew in. She saw butterflies and wanted to eat them. The butterflies got scared and sat on the flowers. A white butterfly sat on a chamomile. Red butterfly - on poppy. Yellow - on a dandelion, and green hid behind a leaf of a tree.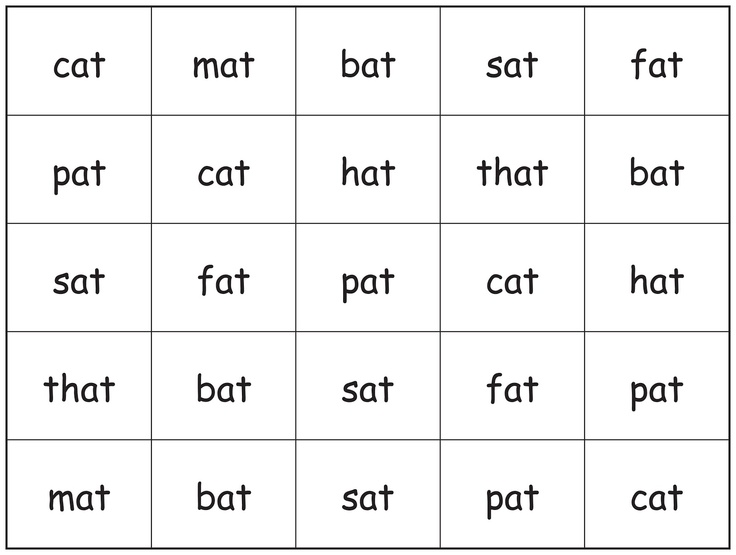 A bird flew, flew, but did not see butterflies. (56 words)
Questions:
What butterflies flew over the flowers?
Why didn't the bird see butterflies?
---
---
If the child's reading technique is below the norm, then it is necessary to read a lot (which is very difficult with poor reading quality) and does not always bring results. It is better to use special techniques and exercises, because. The reasons for bad reading can be different.
Slow readers and children who are struggling to improve their reading speed can be helped by using syllabary reading or, much more effectively, by using an integrated approach that includes various professional techniques.
To do this, I suggest you use the books:
THE BIG BOOK OF SYLLING TABLES is
a ready-made tool for training reading and speed reading skills;
200 syllabic tables of different levels of complexity;
professional spreadsheet technique.
The most effective methods will allow each table to be used repeatedly several times, increasing the child's interest in reading.
By working with these syllable tables the child will receive:
improved reading skills;
reading speed increase;
improved diction;
reading comprehension;
development of thinking and attention;
expansion of vocabulary;
increased self-confidence.
The child will stop stumbling over difficult words while reading. The reading process will become natural and painless.
You can easily print the pages you need. All pages of the book can be used separately.
THE BIG BOOK OF SAYLING CHARTS is suitable for those who are just taking their first steps in reading, and for those who want to significantly improve the quality of reading.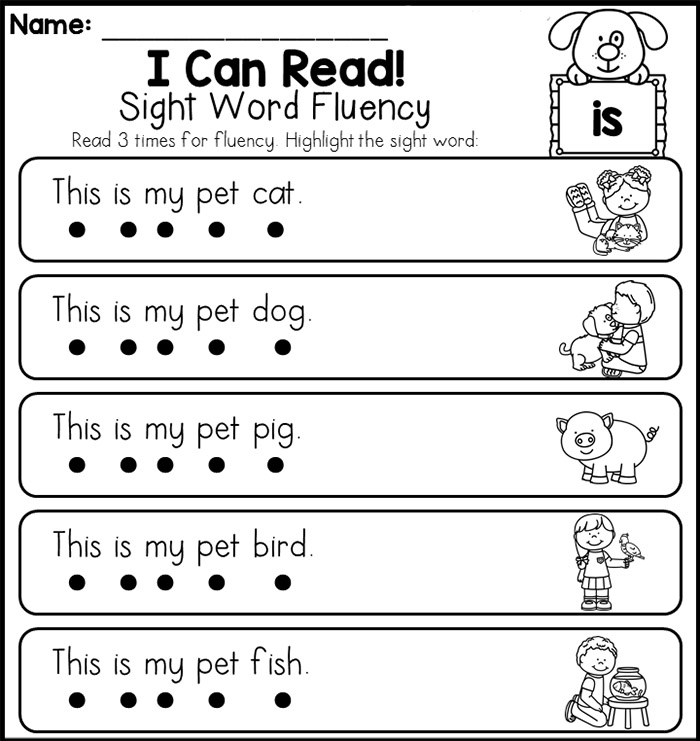 Syllabary charts help children develop speed reading skills. But it often happens that a child gets stuck at a reading speed of 10-20 words per minute. It is important to track this moment in time and start immediately performing the necessary exercises.
I have created a training that will help you overcome this barrier without much difficulty. It is convenient to use both at home and when working with the whole class. A variety of tasks will not let children get bored, and parents and teachers will not have to select the necessary material for a long time and torment children with an exhausting, incredibly difficult process at this stage - reading.
Download TRAINING "Speed ​​Reading and Speech Development"
Together with the training you will receive a small book as a gift - 20 syllabic tables for practicing reading skills (they do not repeat the tables of a large book).
Reading texts grade 1 print with tasks
O.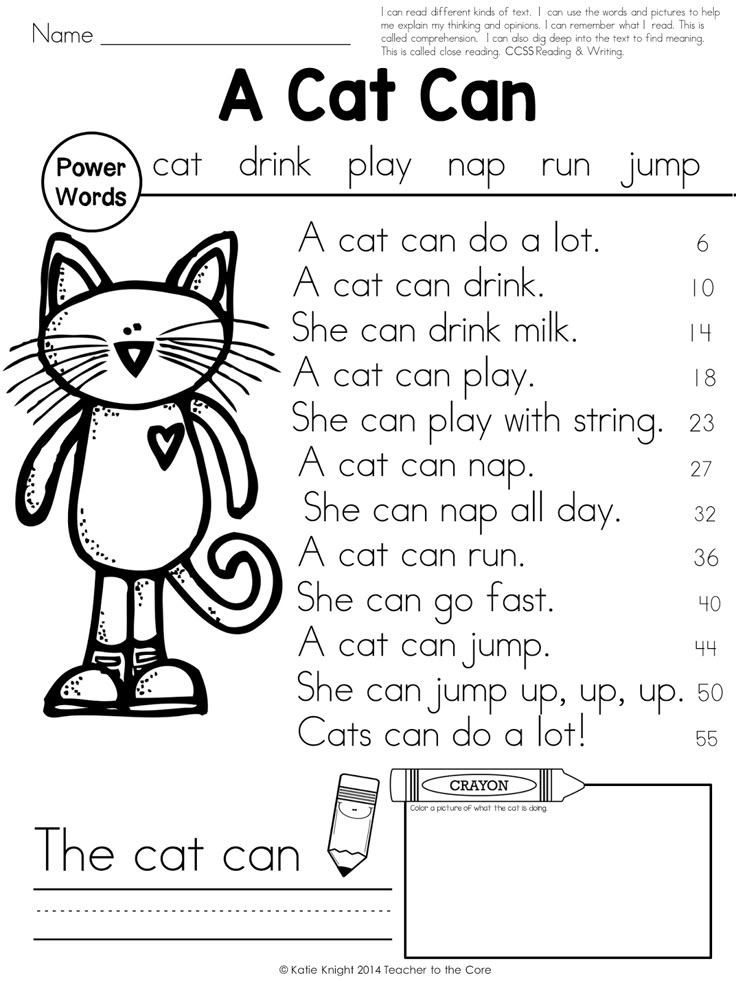 Naumova "Noisy texts for reading and retelling"

The skill of high-quality reading and writing depends on the state of visual perception and attention of the child.
The better the child recognizes visual images, the better he reads and writes more competently.

Working with noisy texts engages the child's brain to the maximum and increases the productivity of classes many times over. At the same time, there is a development of figurative thinking, attention, memory, the ability to understand what is read.
In the book you will find:
Noisy texts with questions;
Texts with questions for reading, retelling, checking reading technique;
Method of working with noisy texts;
High productivity options;
Exercises for developing speech and reading comprehension.
As a result, the child:
reading speed increases;

attention and memory develop;

conscious reading skills are developed;

develop self-control skills;

speech develops;

the number of writing errors decreases;

the process of writing summaries and essays is facilitated;

improvement of academic performance.