How to teach a preschooler
Your Preschooler Ages 3-5 - First Things First
Children ages 3 to 5 are learning many new skills. They play games, run and climb and start to learn letters and numbers. But they can have a hard time seeing things from someone else's point of view. Although your child may seem more grown-up now, she still needs your help and guidance.
Encourage Creativity
Make a place for your child to play with chalk, crayons, markers, paints and paper. Choose a place where she can make a mess.
Tape newspaper or drawing paper to a washable floor.
Give her washable markers, chalk or big, nontoxic crayons.
Ask your child to tell you what she is making, and praise her efforts.
For more craft ideas, visit Enchanted Learning.
---
Learning Social Skills
During play, children explore new feelings, ideas and skills. They create make-believe stories and games. They are learning how to play with each other, how to relate to adults and how to handle their anger and fears.
---
Your Child's Fears
It is normal for young children to be fearful at times. They may be afraid of strangers or of being away from you. They may be afraid of dogs, loud noises or the dark. They are more likely to be fearful when there is change or stress in their lives. Their fears may cause nightmares. Let your child know that everyone is afraid at times and that you will keep her safe.
---
Checking on Your Child's Development
Doctors check on the development of all children at well-child visits. They ask questions and use screening tools to measure how your child plays, learns, talks, acts, and moves. If you are worried that your child is not developing like others his age, tell his doctor. More thorough tests can be done.
---
THINGS YOU CAN DO
Help Your Child Be Ready for School
Encourage your child's curiosity. Answer his questions with simple explanations.
Support his interest in pretend play. Join in when he asks you to.
Make sure your child has time to play with other children.
Point out letters in signs, and go through the alphabet together.
Use blocks, big puzzles and other toys to teach letters and numbers.
Sing alphabet and counting songs together.
Use books to talk about difficult topics, like anger or sharing.
Ask your child's doctor about Reach Out and Read Arizona.
Let Your Child Learn by Doing
Encourage hands-on learning rather than watching TV.
Include your child in everyday tasks, such as cooking and cleaning.
Take her to interesting places, such as museums and zoos.
Help her learn responsibility. For example, she can help pick up her toys, set the table or sort the laundry.
The First Things First Parent Kit was developed in partnership with Health Research for Action/UC Berkeley. © 2018 The Regents of the University of California. Additional video, graphic and other content © 2018 First Things First.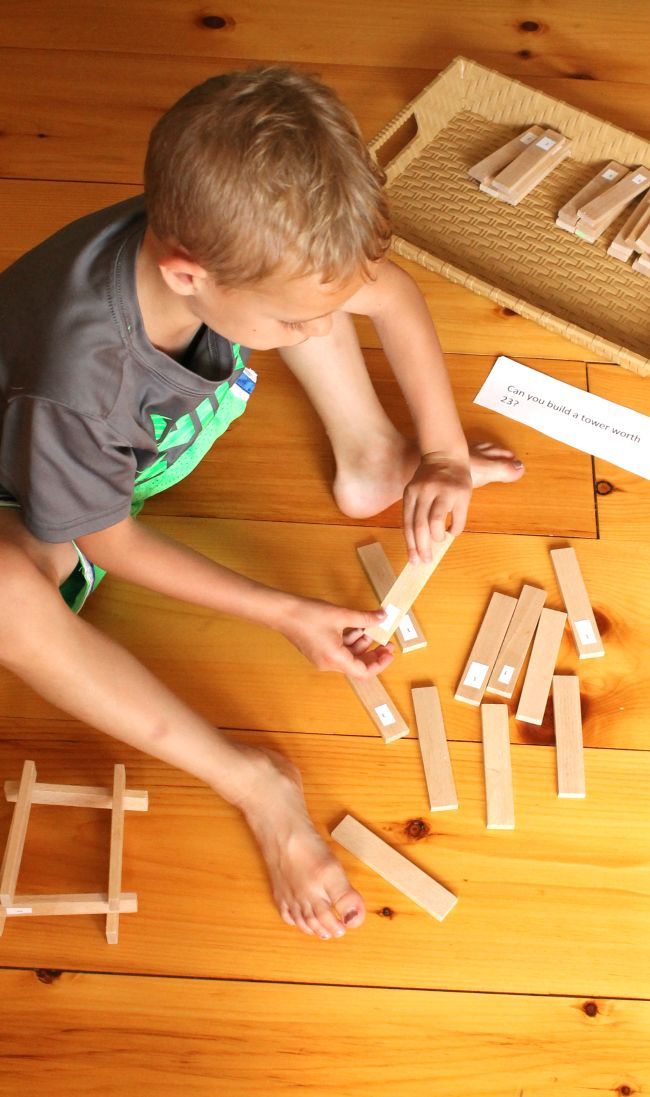 All rights reserved.
social-emotional development
early learning
8 Things I Wish I Knew Before Becoming a Preschool Teacher
Imagine it. Your own preschool classroom filled with student artwork, bright colors, and lots of little ones laughing and carrying on as they learn. The preschool age is such an incredible time of exploration for children, and you want to be part of guiding that crucial learning experience.
You may have done some research on how to become a preschool teacher. But do you have a realistic picture of what the role is like? While it's easy to have an idealized vision of what life is like as a preschool teacher, there's obviously more to the role than what you might initially imagine.
"The best learning in preschools happens in a learning-through-play environment, and it can be easy to think that early childhood teachers simply play with students all day long," says David Egolf, head of school at Corlears School.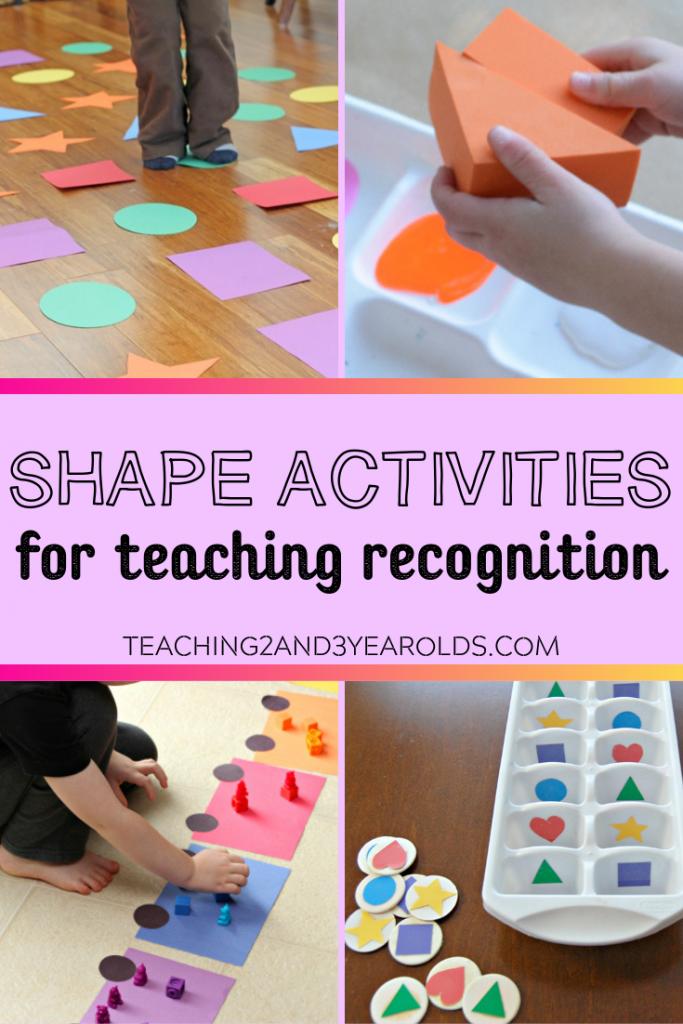 He emphasizes that early childhood learning really happens through the careful engagement preschool teachers create in their classrooms.
If you are curious about the details of working as a preschool teacher, read on! We've asked preschool teachers and early childhood education experts to share the things they wish they knew before first stepping foot in the classroom.
Before becoming a preschool teacher, I wish I knew…
1. Certain social skills are new to preschoolers
When you think of creating a preschool curriculum, you might not consider all the norms of school that might be brand new to preschoolers. "I entered a preschool setting straight out of college and was unaware of all of the learning opportunities that my students would encounter in a day," says Jessica Garza, early childhood educator and founder of The Primary Parade.
"For example, things such as how to sit up straight, how to walk in a line, how to share classroom manipulatives and how to listen when others speak are a few topics that need to be explicitly taught when working with young children.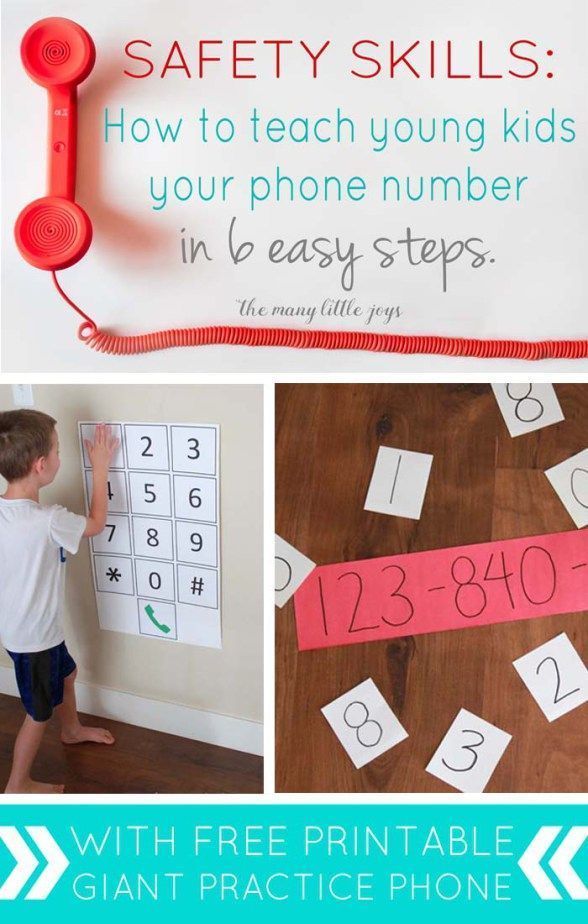 "
While it's easy to think of things like identifying colors and shapes as "the basics," really much of the preschool experience is about setting a foundation for how to behave in a social setting—and that's a hugely important piece of the puzzle for future success.
2. All the work that happens outside the classroom
Most people get into early childhood education because they love being with children. But preschool teachers have lots of duties outside of the classroom. "The thing that surprised me the most about being a preschool teacher was how much time I spent doing things other than teaching my students," says Sarah Miller, teacher and founder of Homeschooling 4 Him.
Some of the most time-consuming tasks are lesson planning, recordkeeping, communicating with parents and planning for upcoming events like open houses, according to Miller. "Over time, I learned to be more efficient at these other aspects of the job, but it took time to find a rhythm and routine.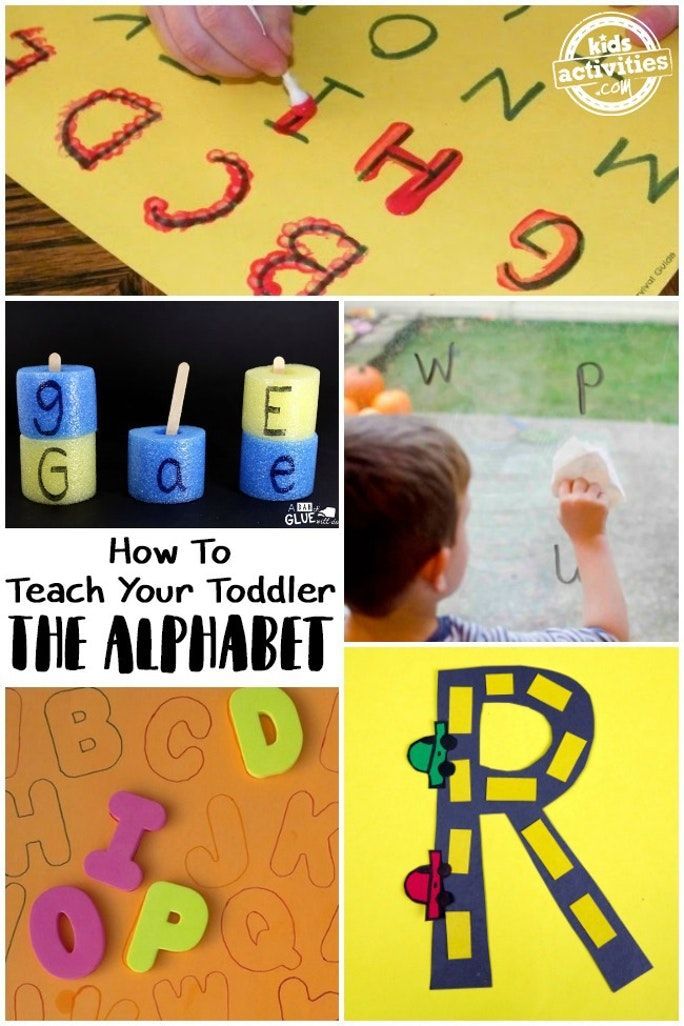 "
3. To advocate for developmentally appropriate practices
Preschool teachers often need to discuss age-appropriate elements with the families of their students. They may even need to do so with colleagues or school administrators—something Kate Fraiser, parent coach and early childhood consultant, describes as a shock. "I found I had to be an advocate for what were actually best practices for young children."
Figuring out how to bridge these gaps in understanding became an important part of the job for Fraiser. She says her first response was abrasive and ultimately not that helpful for getting student needs met. Instead, she sought research supporting best practices around social and emotional learning and literacy skills. Then she held parent classes, invited her colleagues and shared the information.
"I would encourage anyone considering this field to understand young children's unique needs during this specialized time in life and learn best how to explain this to families and colleagues.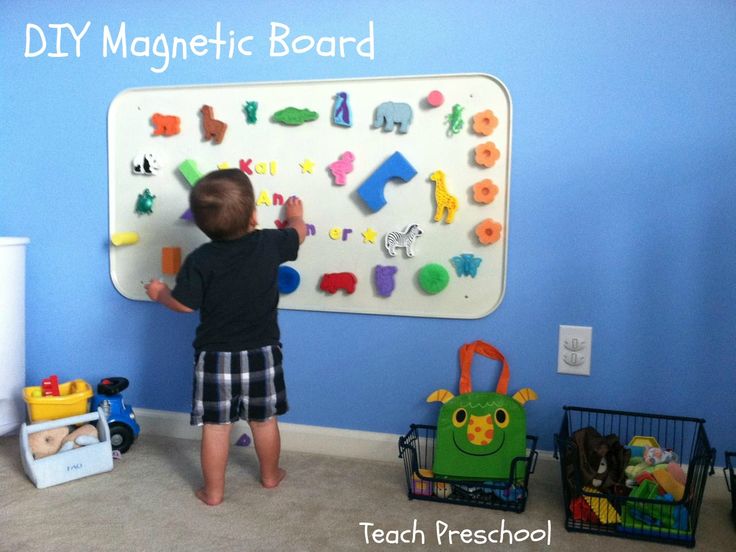 "
4. To be prepared for anything
Working with kids often means fun, excitement, and laughing at the adorable things they say and do. But it also means skinned knees, sick tummies, and working with parents and families.
"Be prepared to be physically and mentally engaged in your work, to get on the floor with your students, laugh and play with them, while also problem-solving and supporting their social emotional growth," Egolf says. "Also, know that an important aspect of your job will be working with families to help them understand their child's developmental and learning needs."
5. Backup plans and activities are a lifesaver
When you're just getting your footing as a preschool teacher, it can be easy to plan just a few activities that will check the box for meeting learning objectives—but you'll quickly learn about the need for ways to supplement those core plans. Preschool teachers need an abundance of games and activities to keep students occupied. Little ones aren't known for their long attention spans, so this can be difficult for newer teachers who aren't quite acclimated.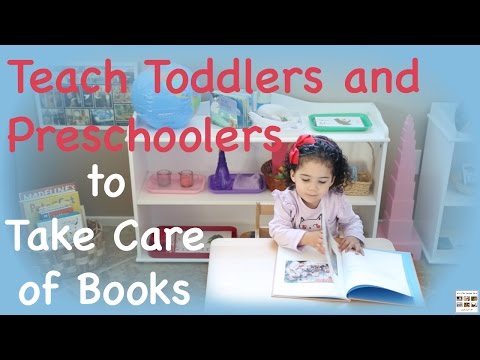 "Always be prepared," Garza says. "Children learn best through play, so be prepared to have plenty of hands-on and student-centered areas for your students to be engaged in throughout the day." Even if it's a few activities you have saved up in your back pocket, knowing how to improvise when your plans fall short is essential for preschool teachers.
6. To remember each child is an individual
Although you'll be teaching to a classroom full of kids, don't forget that you need to focus on each one as an individual as well. Preschoolers follow their own development patterns. Three- to five-year-olds change every day. Preschool teachers have the responsibility of fostering this growth and helping children learn foundational social and emotional skills.
In addition, you might be teaching exceptional children. Get to know your students and their needs so that you can accommodate their learning styles. Adjust activities as needed so that everyone can participate.
7.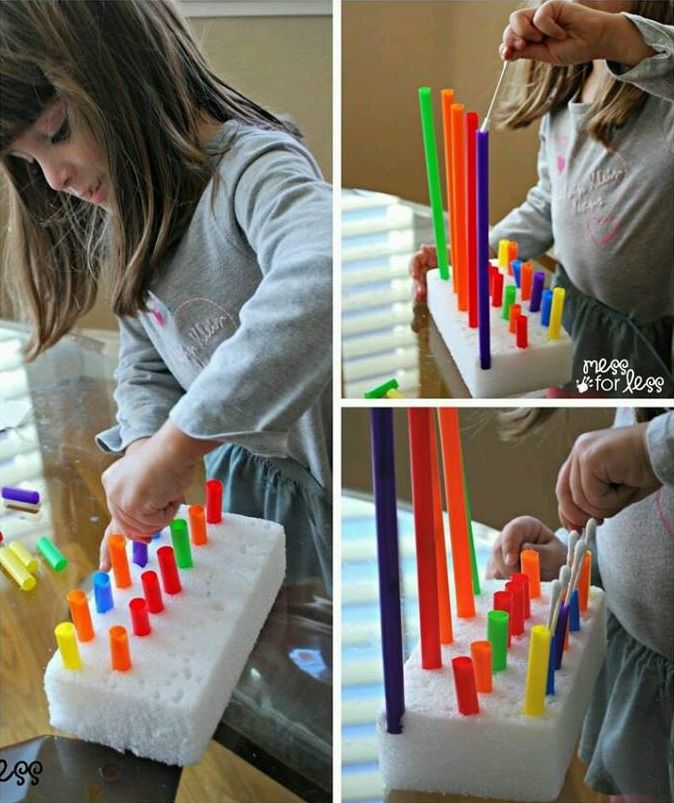 To emphasize preschool as early childhood education

While this may seem obvious to you, oftentimes people may think preschools are just a place to have watch over their kids without giving much thought to their educational value. Preschools exist to build learning foundations that will prepare kids for kindergarten.

"One common misconception people have about teaching preschool is that preschool teachers are just glorified babysitters," Garza says. She adds that this misconception makes it hard for people to understand just how complex teaching preschool truly is. "It's important to take in account a child's social, emotional, physical, communicative and cognitive capabilities when you teach young children," Garza says.

Preschool teachers need to understand tons of information about how children learn and develop—then distill all of that into engaging activities to help their students progress.
8. Making a difference never gets old
Being a preschool teacher can sometimes seem thankless at times, but the rewards are worth it.
Whether it's rambunctious greetings in the mornings or the proud look on a child's face after they mastered that new skill, every preschool teacher has a favorite part of the job.
"Being an early childhood educator is hard work but very rewarding," Egolf says. All the support and encouragement you give young students as they develop and overcome frustrations adds up to very real results. "Early childhood educators have a tremendous impact on the success of students when they enter elementary programs."
Is becoming a preschool teacher right for you?
You've just read some of the lesser-known parts of being a preschool teacher—both the good and bad. Now it's time to make a decision. Is becoming a preschool teacher in your future? If so, earning an Early Childhood Education (ECE) degree can help position you for non-licensure preschool teaching roles. Our article "What Can You Do with an Early Childhood Education Degree?" can help highlight the value of formal education in the ECE field.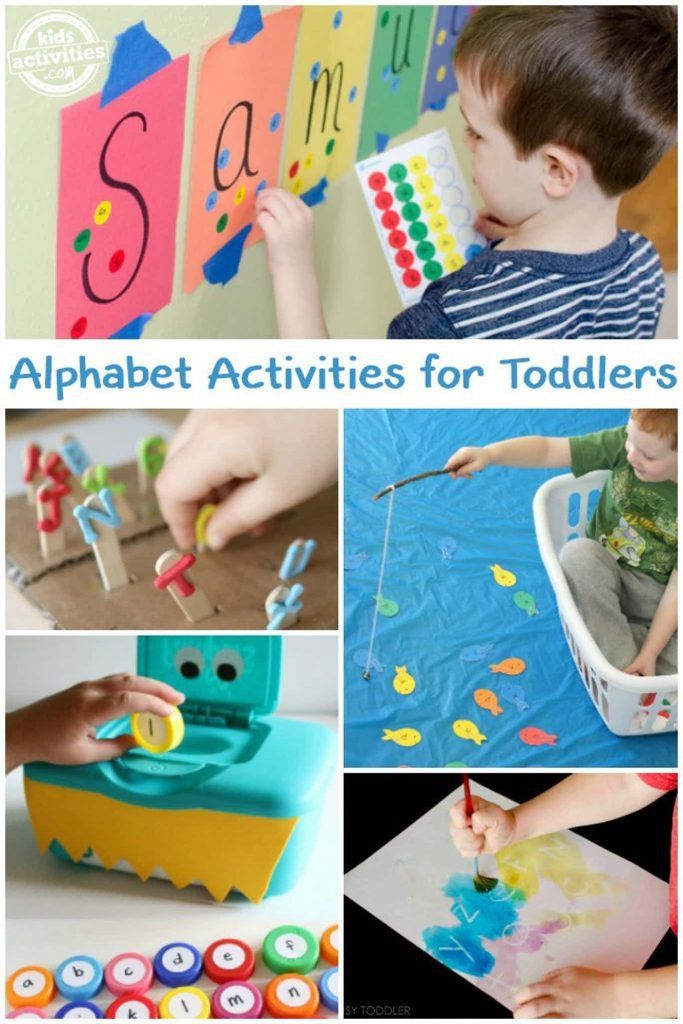 EDITOR'S NOTE: This article was originally published in September 2014. It has since been updated to include information relevant to 2021.
The Early Childhood Education programs at Rasmussen University are not designed to meet, and do not meet, the educational requirements for licensure to teach in public preschools, or kindergarten, elementary, or secondary schools in any state. A bachelor's degree from a state-approved college or university and a state teaching license are typically required to work as a teacher in a public school, and in private school settings. The Rasmussen University Early Childhood Education programs are not approved by any state agency that licenses teachers. States, municipalities, districts, or individual schools may have more stringent licensure requirements and other standards. Childcare facilities and the states in which they are located establish qualifications for staff that work with children, and often implement guidelines regarding age, education, experience, background, and professional development.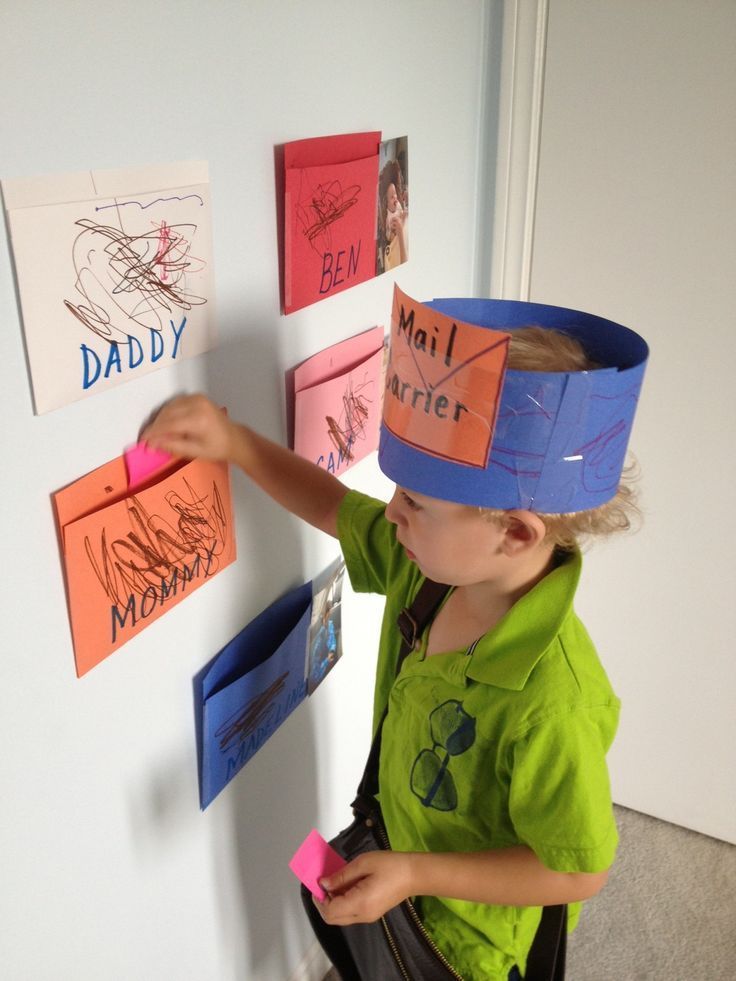 Before enrolling, it is important to understand all of the licensure eligibility standards for a desired career by consulting the appropriate state and school/facility requirements.
What and how to teach a preschooler
How many times each of us was amazed at how quickly time flies! It seems that just recently your baby took the first steps and uttered the first words, and now the time is very close when your child, having crossed the threshold of the school, will become a first grader. A period of responsible and difficult work will come for him and for you: to learn new things every day, learn to think and reason, build your relationships with peers. And, of course, every parent cannot help but worry about the following questions: how will the child's school life turn out? How will he study? Is he ready for school? What can and what should a family do to make school years a joyful and happy period of growing up, learning, and work for a child?
So, in order for your child to learn school material well, he needs to be taught a lot of things, especially at preschool age.
Parents need to understand that it is necessary to teach a child in such a way as to stimulate not only mental, but also mental development. A lot has been written about what and how to teach a preschooler, and yet we often come across a depressing fact: parents have little idea of ​​what exactly they should do.
They do not have a clear program of action, which means that there is no necessary sequence. Parents are lost in the flow of various information, they begin to rush about: what to teach? What book to read? What is the best game to buy? Which kindergarten should I send my child to? And so on ad infinitum: questions, questions, questions. And poor children from the age of four or five, forcedly, under pressure from their parents, write a stick, learn a number series, memorize long poems they do not understand, and much, much more. But what does this give for their mental development, for the development of basic cognitive processes: perception, thinking, independent speech?
Very often educators and psychologists come across a sad phenomenon when a six-year-old child, who is too capable, according to his parents, can count up to a hundred perfectly, but cannot count ten matches lying in front of him.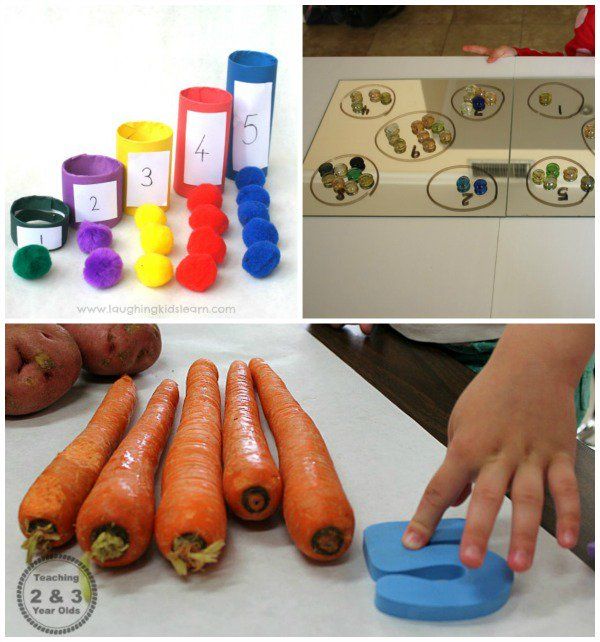 Why is that? - you ask. We answer: a child of preschool age is not yet able to realize that counting is not a way to get parents' praise, but a means of determining quantity. A no less sad sight is the child's knowledge of letters, which is not connected with the sound-letter analysis of the word, and even more so with the ability to compose syllables and words from individual letters. Such knowledge can become a serious brake on the way not only to acquiring literacy, but also to the successful development of the school curriculum as a whole.
So what should be taught to a preschooler in order for him to develop correctly, harmoniously and be ready for school? The child must be taught everything, not only directly those skills that are necessary in school education: reading, writing, counting, but also all those skills and abilities that are necessary in everyday life: to correctly use the objects surrounding him, namely action, and not dry knowledge about an object or phenomenon.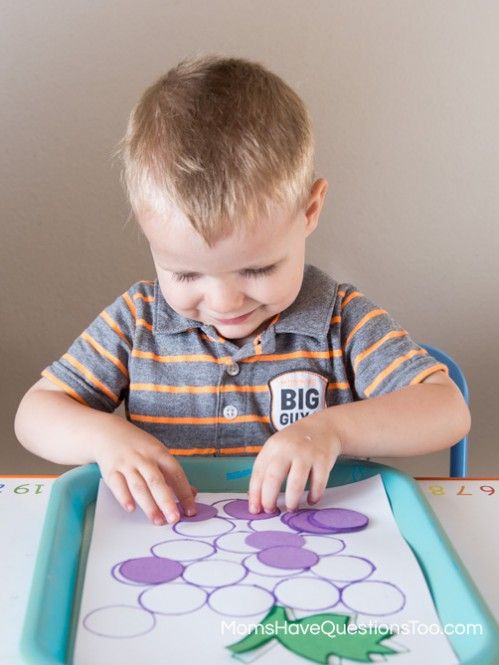 Family education
How does the education and preparation of the child for school begin? Of course, from family upbringing. Remember the proverb: "If you sow an act, you will reap a habit; if you sow a habit, you will reap a character; if you sow a character, you will reap a destiny"? In everyday communication with children, the seeds of the future character are laid, which then will give good or evil shoots. Neglecting this is often very costly! Very often school failures of our children, their difficult entry into the team, inability or, even worse, unwillingness to learn are the result of parental miscalculations and mistakes, those relationships that reign in the family, those life orientations that are assimilated in it.
All parents, without exception, make sure that their child does not need anything, is fed, shod and clothed.
Many spare no time and effort to teach their three-year-old son or daughter to write, read and count, mistakenly believing that this is preparation for school.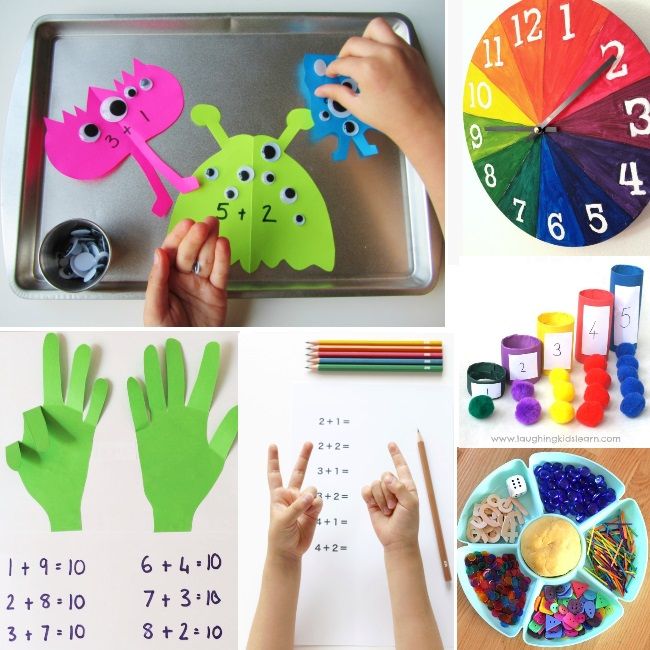 However, this is not enough for a full-fledged upbringing. Just as zealously, we must take care of what we fill the mind, heart and soul of the child, because his psychological development largely depends on this, and therefore, his formation as a person.
To develop cognitive abilities
To develop a child's cognitive abilities does not mean giving him "ready-made" knowledge, skills and abilities; First of all, we are talking about developing a child's need for this knowledge, determining possible ways to obtain it, and teaching them to think and reason. The success of his education depends on how well the student has developed cognitive activity and independence.
Is it possible to set such a complex task in relation to a preschooler? Yes, you certainly may! It is during the period of preschool age that a kind of database is laid, which will be necessary for the child throughout the entire education.
The child acquires cognitive experience primarily in a variety of activities.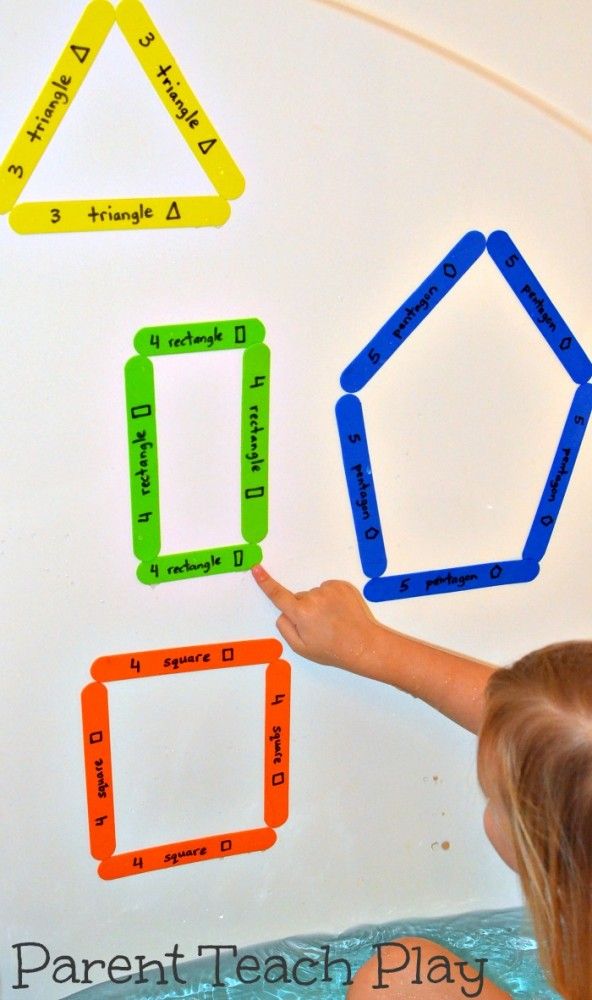 Each of its types makes its own, special contribution to the development of the child. How does it happen? The first independent activity of a preschooler is subject. She introduces him to the world of things created by human hands, and helps to understand why we need them. Mastering objective actions is the first step in mastering material culture. However, parents should remember that this will only happen if the object is used for its functional purpose, only under this condition the child will fully comprehend the properties of objects, their relationships, while simultaneously developing perception, representation, and, consequently, mental operations.
Mastering object actions first occurs in the game. Gradually, the child learns to replace the missing objects with others, but similar (a thermometer with a stick, soap with a cube), then with any others, endowing them with the appropriate function, and, finally, with words. This is how imagination develops, the ability to abstract from a specific situation and model a new, imagined reality.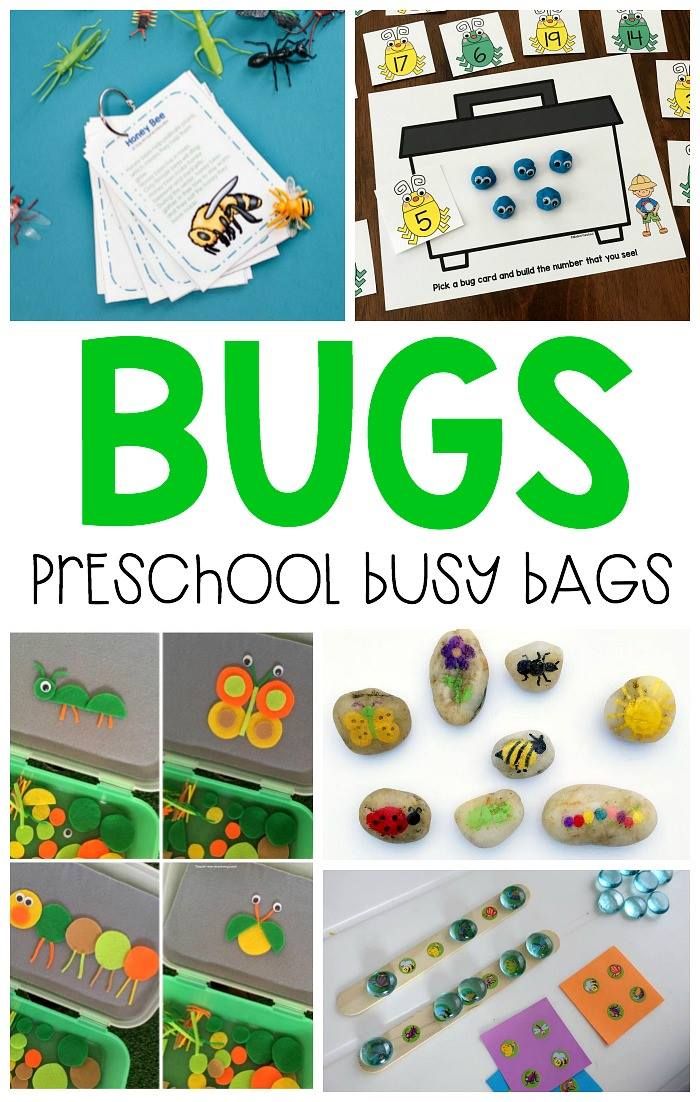 Later, the cognitive activity of the child is built on this solid foundation.
Teach your child to play - at first simply operate with objects, imitating real actions, their logic and sequence. The next stage - the child already knows how to act independently, play out entire plots, the main purpose of which is to reflect the child's vision of relations between other people: family, business, etc. Only at this stage of the child's play development, actions can already become purely symbolic, and real objects - be replaced by others, with which you can depict the desired action. Having passed all this playful way, your child will gain a lot, having significantly advanced in his development, he will receive the necessary knowledge about the objects around him, phenomena, human relations, which will contribute to the development of thinking and imagination.
The first types of productive activity of the child - visual and constructive .
Creating something new with his own hands - be it a drawing, a plasticine craft, a building made of cubes - he seeks to reflect the world around him as truthfully as possible, and this, in turn, contributes to the further development of perception, spatial representations. In the development of the child's cognitive abilities, an important role is played by labor , which incorporates all types of activity.
Labor education begins in the family
You can join it in completely different ways - self-service, household chores, working in nature, making various handicrafts, mastering craft skills. Raising a child's readiness for work is one of the main tasks in preparing children for school, because the success of education largely depends on how much the child is accustomed to work, whether he has the necessary personal qualities that allow him to productively cope with educational tasks.
At home and on the street, people around the child are busy with various kinds of work; the things with which the child comes into contact are the result of labor; the importance of labor in people's lives should be fully realized by the child.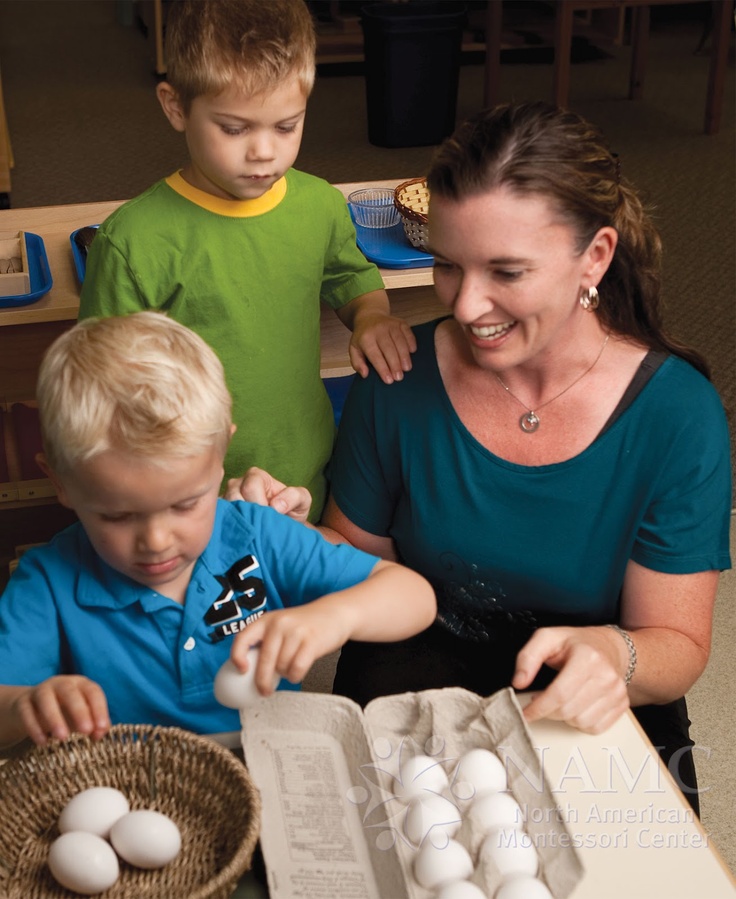 Respect for any work and for a person engaged in business must be brought up purposefully and consistently from an early age, protecting children from laziness and selfishness. K.D. Ushinsky said: "Education should not only develop a person's mind and give him a certain amount of information, but should kindle in him a thirst for serious work, without which his life cannot be either worthy or happy."
The child's work should supplement the experience of being able to organize activities, should teach to help others, to take care of loved ones. Help your child experience the joy of a job well done: "Look how bright and clean it is", "See how the washed dishes shine", "It's good that you helped grandma: now she can relax and play with you." Before going to bed, talk with your child about how the day went, what he managed to do, what he learned new, ask him to talk about vivid impressions and events. So gradually the standard of any activity and an independent assessment of its results will be formed in the preschooler.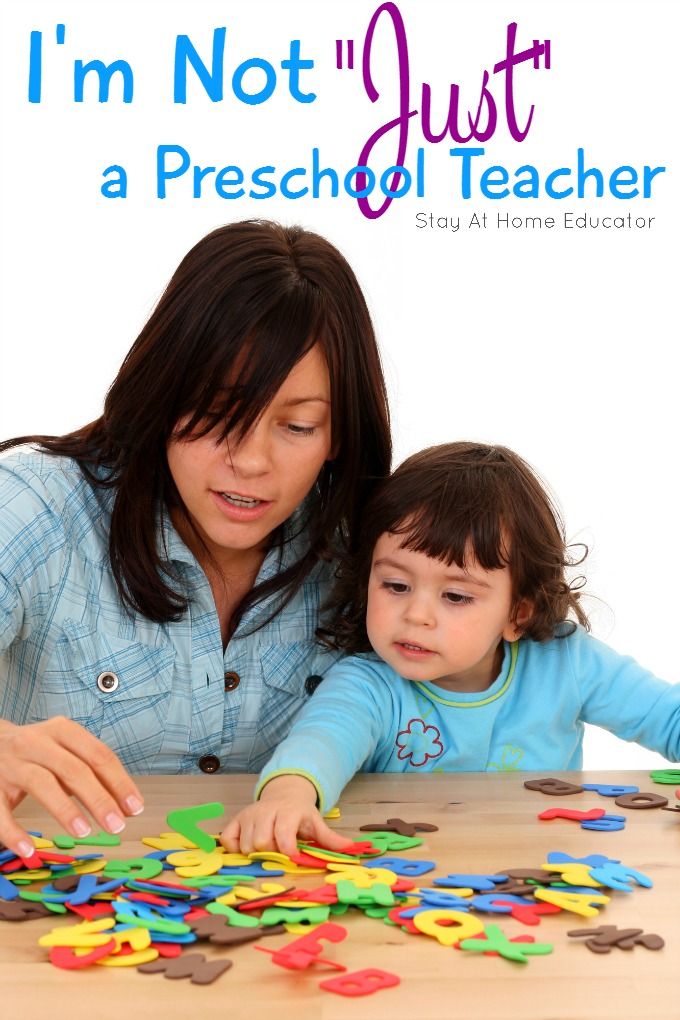 Cognitive activity
All types of cognitive activity of a child allow mobilizing his cognitive abilities, and therefore, developing them, teaching not only to navigate in the world around him, but also to change it to some extent. However, for this to happen, parents need to properly organize any activity of the child: they need to determine its goal together with him, think over possible ways to achieve this goal, plan a sequence of actions, control himself during work, be able to correctly and objectively evaluate the result. The acquisition of such skills in planning one's own activities is necessary for a child in the process of schooling.
For the proper development and upbringing of a child, it is very important for parents to create emotional comfort, they need constant attention to their behavior and to the behavior of their baby, patience, flexibility, sensitivity and tact, the desire and ability to understand the motives of the child's behavior in a particular case.
Incontinence, shouting, abuse of adults give rise not only to a feeling of resentment, distrust, injustice, but also a state of anxiety, self-doubt, which can have a detrimental effect on the child's further education outside the home, in general educational institutions.
We are glad that the child loves to draw, sculpt, design, play with blocks, dolls and cars - the kid is busy, and this is enough for parents. But how often do you ask yourself questions: what do these classes give him? How does he play, construct, sculpt, draw, work? What difficulties does it experience? Does he finish what he started? Meanwhile, observation of the child's play activity can play a decisive role in the cognitive development of the child and his preparation for school. Without interfering with the child, without suppressing his initiative, observe him in order to tactfully help him realize and enrich his activities, organize classes, direct them in the right direction of mental development.
Here is a baby playing with a doll: dressing, undressing, feeding.
Draw his attention to the meaning of these actions: undresses to put to bed or bathe; dresses to go to visit or for a walk; feeds, educates, etc. Show your imagination and wake up the baby's fantasy - this will help you and him to develop your own model of family behavior.
Before drawing, ask him what he wants to draw and what is needed for this - paints, pencils, felt-tip pens; why he wants to choose this particular color and not some other. Discuss the completed drawing: what worked and what didn't work, and it's important that the child pays attention to what worked and what didn't.
Emotions and will of a preschooler
The development of the emotional-volitional sphere determines the formation of a child's personality. It is at preschool age that the assimilation of moral norms takes place, the ability to subordinate one's actions and actions to moral and ethical rules is developed, and the skills of behavior in a team are formed. It should be noted that the emotional-volitional sphere does not develop by itself, but requires long-term painstaking work, otherwise it may form incorrectly, as a result, the child's behavior may take undesirable forms, he may become selfish, spoiled, and intellectual abilities will remain unclaimed.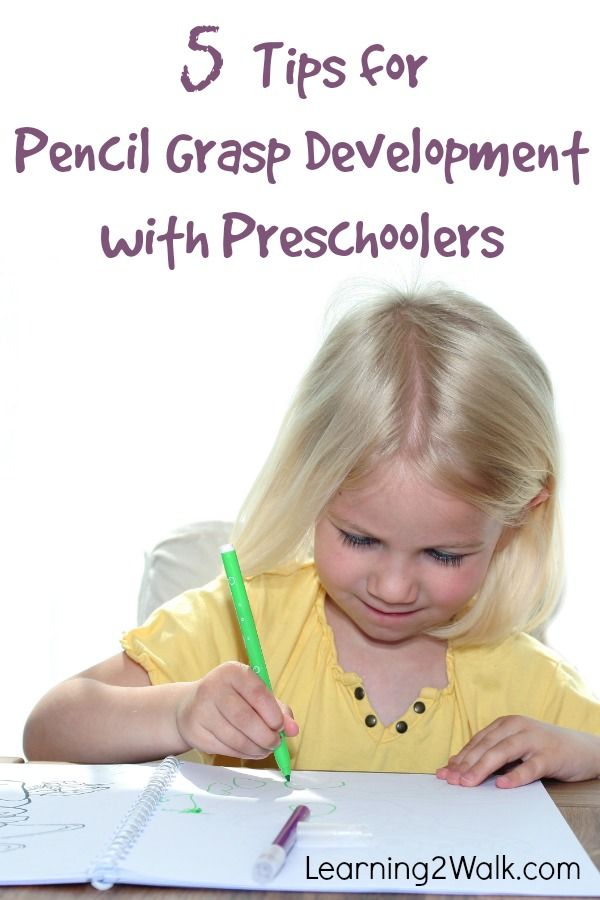 If a child is brought up correctly, then by the age of six he not only learns basic moral concepts, but also learns to act in accordance with them.
The child's idea of ​​himself, of his "I" changes significantly: he begins to have a clearer idea of ​​his capabilities, to understand how others relate to him and how this attitude is explained. On the basis of correct self-assessment, an adequate reaction to censure and approval is developed - the child, in response to the remark of adults, no longer cries, does not quit the lesson, but tries to correct the mistake, find new ways to complete what has been started.
A preschool child often encounters various difficulties - intellectual, everyday, behavioral. But, whatever the nature of the activity that caused certain difficulties, they can be divided into two groups:
firstly, these are problems that a child simply cannot cope with on his own, due to his age;
Secondly, these are problems that your child can overcome on their own, using their past experience or acting through their own trial and error.
The main task of parents in the first case is to tactfully, without insisting, help the child cope with the difficulty that has arisen, explain, direct; and in the second - just as sensitively and flexibly to push the child to solve the problem, to force him to use the experience accumulated earlier.
However, adults need to remember that the assessment of all the actions of the child must be as objective and accurate as possible, because a child aged 5-6 sees himself through the eyes of other people, and their attitude serves as the basis for him, the standard of self-esteem. During this period, your baby needs empathy and understanding from adults - parents and caregivers, at the same time, for his part, he begins to evaluate the actions of other people, their character and behavior, so it is very important for parents to strengthen their authority in the eyes of the baby during this period.
By the age of 6-7, a child has such feelings as shame if one or another of his actions does not correspond to the moral standards accepted in the family, and pride if the action corresponds to them, and especially if it is associated with overcoming certain difficulties and obstacles .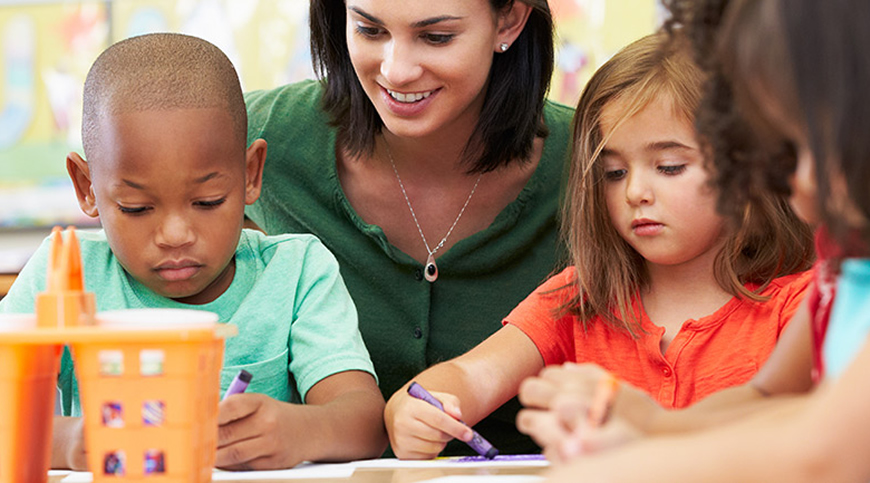 Therefore, parents need to very carefully punish or encourage the child, his desire for good deeds will depend on this in the future.
It is at this age that a child develops a conscious need to communicate with other children. He learns to correlate his actions with the actions of his comrades, to take into account not only his own, but also their desires and interests, evaluate the actions of his peers and focus on their assessment. At this age, real friendships are born - it is important for parents to teach the child to be friends, in some cases to give in, and in some cases to defend their opinion. These skills are required to facilitate the passage of such an important test in the life of first graders as life in a completely new school community.
The ability to communicate
The ability to communicate and find a common language not only with adults, but also with their peers is another necessary condition for the development and preparation of children for school.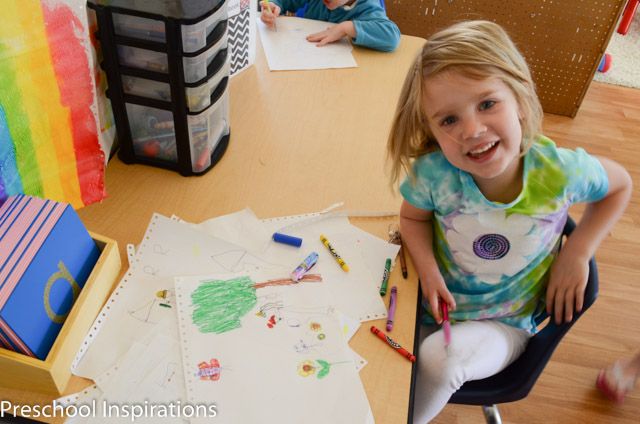 It must be said that the desire for communication in a preschooler is based on the need to know another person, strangers and compare oneself with them. By the way your child is among strangers, one can judge not only his character, habits, but also the miscalculations of his parents in his upbringing. After all, parents and other relatives are the first people who not only satisfy his need for communication, but also give him a standard of behavior. Therefore, adults are obliged to take care of the proper emotional and aesthetic level of communication of the child, to teach him to empathize and be kind to the interlocutor.
Another important condition for a child's readiness, which parents should pay special attention to, is nurturing a child's desire to learn. To do this, first of all, the parents themselves must clearly understand why their child goes to school - not for fives and a good certificate, but for knowledge, skills and abilities.
School years are a part of a child's life, and therefore it is important that it be filled not only with the happiness of learning, familiarization with the treasures of world culture, but also with the joy of communication, hard work and, at the same time, creativity.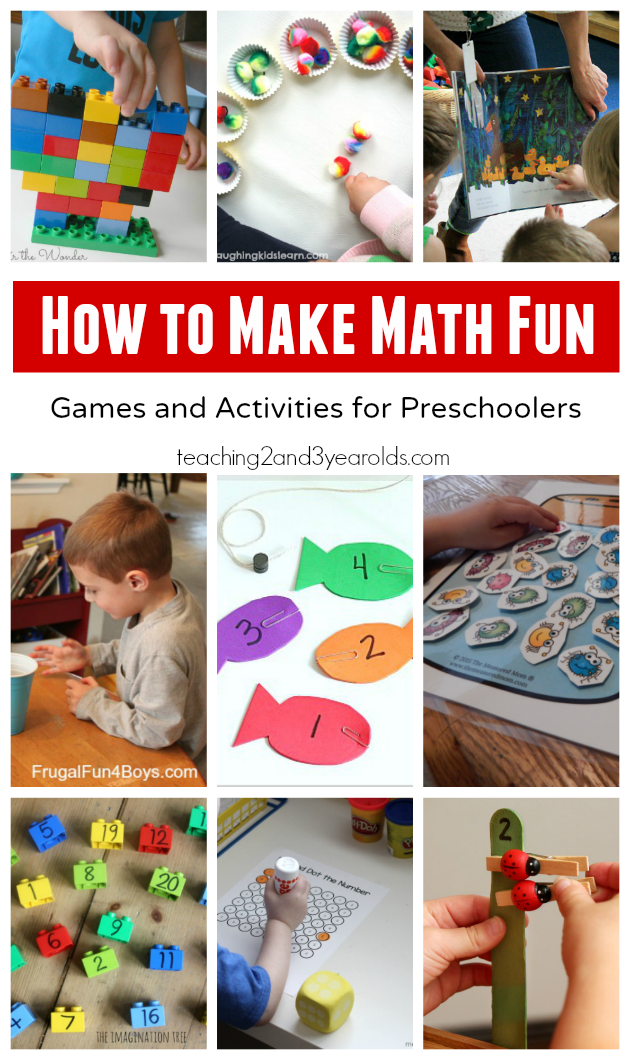 This is what you need to teach your child first of all.
At school, a child should not only acquire the necessary knowledge and skills, but also learn how to independently acquire new ones, see and creatively solve problems that arise. It is also necessary to accustom a preschooler to this at an accessible level for him. The desire and ability to learn, the joy of gaining new knowledge is the basis of a responsible attitude to learning. As the author of the excellent "Pedagogical Poem" A.S. Makarenko rightly noted: "What a person will be, mainly depends on how you make him by the fifth year of life. If you haven't raised him properly before the age of five, then you will have to re-educate him."
Taking into account the many factors in the education of a preschooler, one can once again be convinced that the psychological preparation of children for school is absolutely necessary, and it is necessary to "lead" the mental development of a child from early childhood.
The first and most important condition for a child's mental preparation for school is cooperation with the adults around him: mom, dad, grandma, grandpa.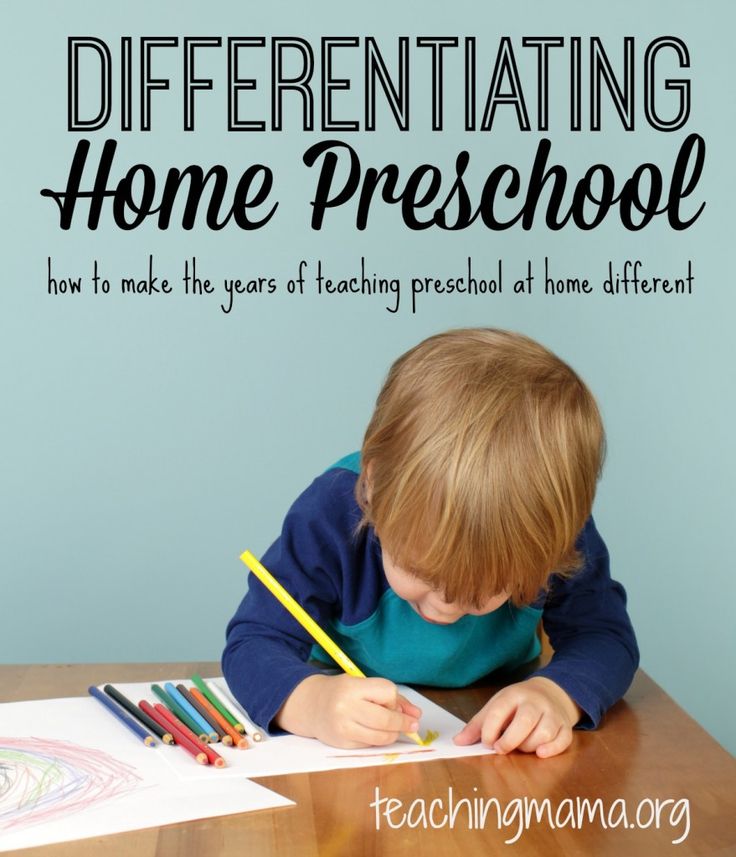 Moreover, cooperation should be understood as such organized joint activity of a child and an adult, during which the latter transfers his social experience in its various forms, and the former adopts it and makes it his own. Therefore, an adult should be able to look at himself and his life through the eyes of a child, constantly caring not only about what and how he passes on to the child, but also that the child wants to learn what is being transmitted.
For many children, the difficulties of entering the school community are due to the fact that they did not learn how to build interpersonal relationships in time, they do not know how to subordinate their desires and actions to the requirements of adults and the interests of their comrades. Not accustomed to consider other people's opinions, children become selfish, stubborn, capricious, unfriendly towards their classmates and sometimes even towards the teacher. If a child is unhappy, impulsive, anxious, then the reason lies, as a rule, in the emotional atmosphere of the family, in a disrespectful and intolerant attitude towards each other.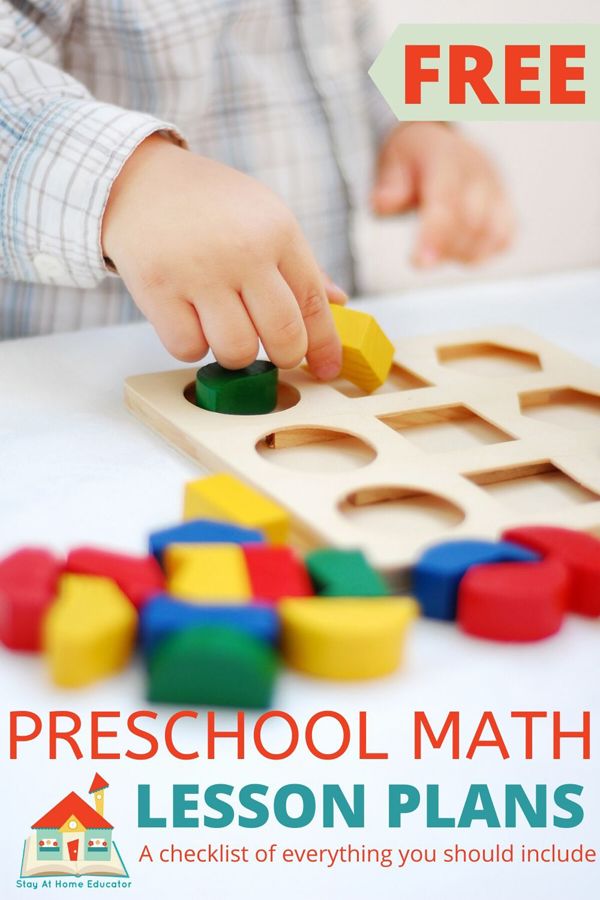 In conclusion, I would like to quote A.S. Makarenko: "The educational process is a constantly ongoing process, and its individual details are resolved in the general tone of the family, and the general tone cannot be invented and artificially supported. The general tone, dear parents, is created by your own life and your own behavior.
Diagnosis of the development of thinking in children aged 3 to 6 years. Tasks
At preschool age, visual-figurative thinking (operating with images) predominates in children, therefore, tasks for diagnosing the level of development of thinking should be appropriate. The proposed tasks can also be used as developmental exercises. →
How to teach a preschooler to read
Many children become actively interested in books at a very early age. If parents are able to competently approach the learning process and stimulate interest in reading, they will have every chance to raise a real book lover. At the same time, independent teaching of a preschool child to read has a number of nuances and rules, which we will discuss in this article.
When to start the first reading lessons?
In this respect, numerous opinions of educators and psychologists differ. Accordingly, the choice of tactics often falls on the shoulders of the parents themselves. Some consider the optimal age for the first acquaintance with the letters of 4-5 years, others begin to introduce the child to the world of reading even earlier - from 2-3 years. You can often meet such parents who assign the difficult task of teaching a child to read to school teachers.
Whatever your opinion, remember that each child develops according to their own individual "schedule". We recommend that you start classes no earlier than when you understand that your son or daughter is really ready to learn to read. The following signs may indicate this.
The kid speaks clearly and coherently, independently builds complete and logically correct speech constructions, sentences.
A preschooler has learned how to pronounce letters correctly (an exception in this respect may be "p" and other letters that are difficult for this age, the pronunciation of which often requires the help of a speech therapist).
The child does not confuse consonant syllables and words, as well as the letters in them.
The little student shows a keen interest in letters, books, reading. If a son or daughter makes attempts to read on their own, you can close your eyes to all of the above signs and boldly proceed to the first reading lessons.
The most common methods of developing reading among preschoolers
There are several basic classical and modern methods, each of which has both pluses and certain minuses. Let's take a closer look at each of them.
Syllable Reading
The classic method by which almost all of us learned to read and which is still used in most kindergartens and elementary schools. The essence of the so-called phonetic method is that the child is first taught to pronounce sounds, which are then combined into syllables, and subsequently into separate words. As teaching materials, traditional primers and alphabets, visual alpha-sound cards are used.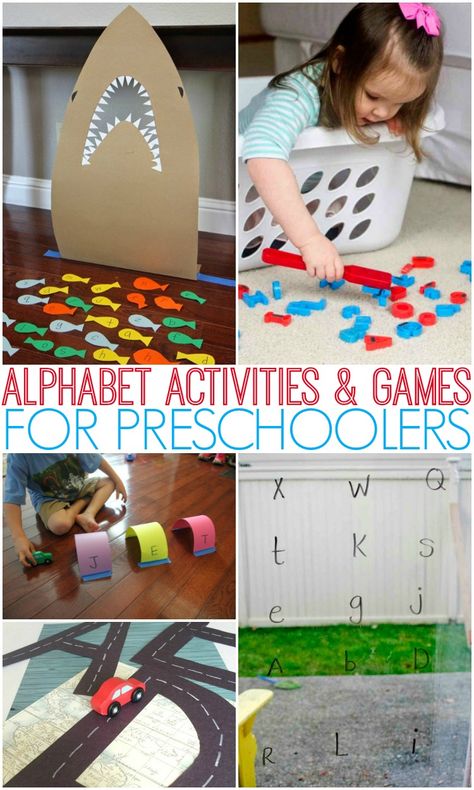 This method can be called truly universal. However, it should be noted that it is hardly suitable for a preschooler under 3-4 years old, since it requires a certain level of knowledge that a child at this age simply does not have.
Reading Whole Words
Learning to read with Glenn Doman's flashcards is a method that is usually used almost from infancy. The essence of the method lies in the fact that from the first months of life, the baby is shown cards with individual words, clearly pronouncing them. Thus, a child from a very early age learns to perceive words as integral language units, and not as a set of separate syllables. Some experts believe that this method also contributes to the development of phenomenal memory. At the same time, it must be remembered that in the future it can lead to difficulties in parsing words by composition.
Montessori method
The principle of learning to read according to the Maria Montessori system is that the child learns to read with the help of cards with letters made of rough paper.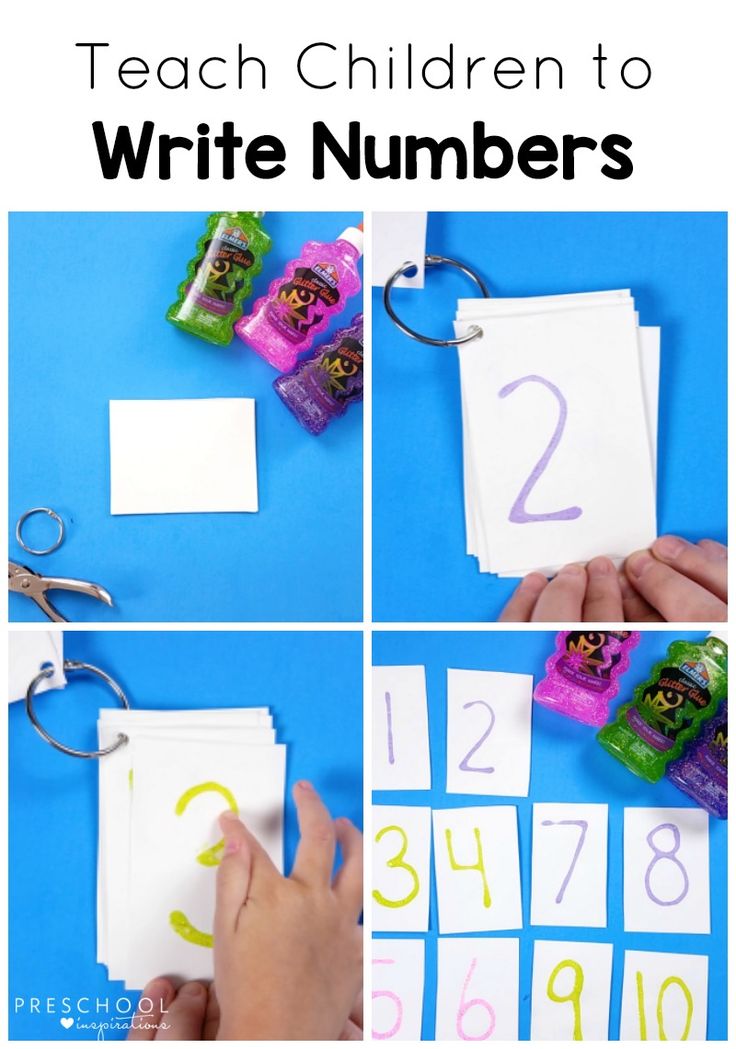 At the same time, the child traces the contours of the letters with his finger, pronouncing the sounds loudly and distinctly after the adult. In addition to the early memorization of letters, this technique contributes to the development of fine motor skills. For this reason, it is often used in specialized Montessori kindergartens and early development groups.
Learning with Zaitsev's blocks
Another technique for teaching preschoolers to read that requires the use of visual material. Its role is performed by special cubes. Frequently used syllables are marked on their faces, as well as individual letters, from which the baby is invited to make words. The peculiarity of such cubes is that each of them has a certain size, sound and color. Thus, the preschooler has the opportunity to memorize their characteristics, linking them in the mind to certain letters and words. Given that such activities are exclusively playful in nature, they can be started literally from a very early age.