2 syllable words for kids
2 Syllable Words | The Ultimate Word List
If your child is doing really well beginning to read, it may be time to move along to 2 syllable words. 
Let's take a look at what syllables are and some common two syllable word lists!
What is a syllable?
A syllable is a single vowel sound, pronounced as a unit as a word itself or as part of a word. Sometimes it can be called a "word chunk" or a "beat". 
Typically early readers will learn single syllable word families and once those have been mastered they are ready to move onto 2 syllable words. 
How do you identify two syllable words?
A two syllable word is a word that when spoken has two specific sounds or beats to them. Perhaps when you were younger your teacher had you clap out the syllables.
For each vowel sound (read: not number of vowels) is the number of syllables in the word. 
Example:
A one syllable word: Bat
A two syllable word: But-ter
A three syllable sound: Ba-na-na
What is the longest 2-syllable word?
In the English language there are many long 2 syllable words.
Here are a few of them:
Breaststroke
Outstretched
Strengthened
Breakthrough
Open vs Closed Syllable Words
An open syllable ends in a vowel and almost always has a long vowel sound.
Example of open syllable words: 
Pa-per
Ba-con
Be-gin
Ti-dy
Pi-lot
In a closed syllable, the vowels are typically surrounded by consonants and tend to have short vowel sounds. 
Examples of closed syllable words:
Bas-ket
Hel-met
Muf-fin
Bet-ter
Hap-py
2 Syllable Words for Kindergarten
| | |
| --- | --- |
| Panda | Number |
| Father | Also |
| Under | Music |
| Purple | Seven |
| Zebra | Better |
| Also | About |
| Again | Pizza |
| People | Water |
| Happy | Pumpkin |
| Christmas | Woman |
| Yellow | Away |
| Mother | Money |
| Over | Today |
| Story | Brother |
2 Syllable Words with Long Vowels
| | |
| --- | --- |
| Sunshine | Sunrise |
| Complete | Dislike |
| Sidewalk | Confuse |
| Mistake | Upgrade |
| Conclude | Intrude |
| Explode | Pancake |
| Music | Paper |
| Firehouse | Bacon |
| Tidy | Caper |
| Exclude | |
2 Syllable Words Ending in -y
| | |
| --- | --- |
| Crazy | Lonely |
| Penny | Daily |
| Sorry | Money |
| Today | Story |
| Body | Baby |
| Monday | Away |
| Tuesday | Friday |
| Sunday | City |
| Country | Ugly |
| Lovely | Sorry |
| Easy | Cherry |
| Hungry | Lazy |
2 syllable words ending in -ing
| | |
| --- | --- |
| Swimming | Running |
| Breathing | Walking |
| Nothing | Ending |
| Loving | Morning |
| Wedding | Thinking |
| Faking | Climbing |
| Standing | Jumping |
| Saying | Praying |
| Looking | Bringing |
2 syllable words that end in -er
| | |
| --- | --- |
| Flower | Never |
| Wonder | Better |
| Under | Over |
| After | River |
| Monster | Winter |
| Water | Sister |
| Mother | Brother |
| Letter | Sweater |
Similar Posts
EDUCATION
4 Syllable Words
Byeverywhereyougrow
There are some words in the English language that are just plain long.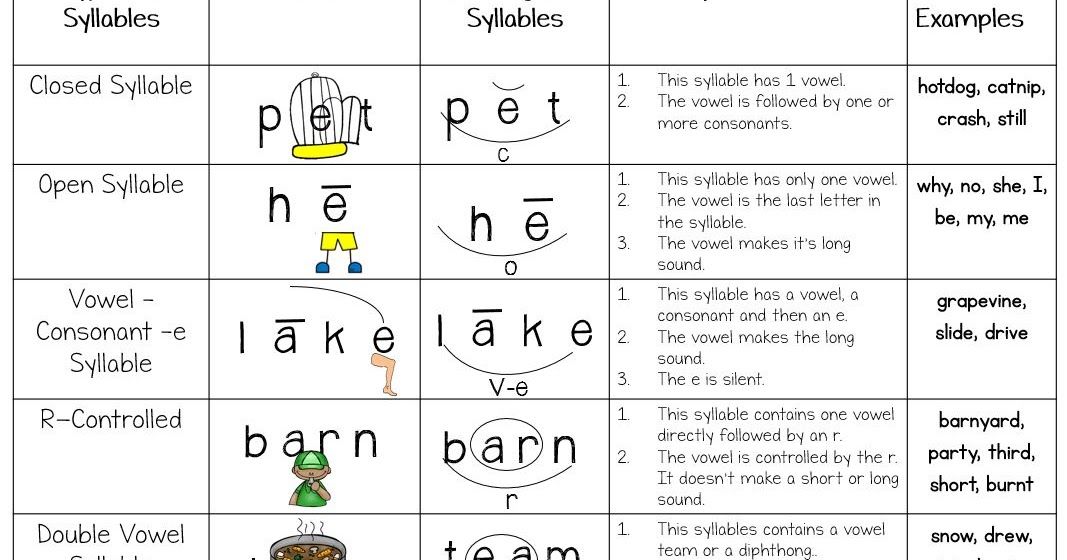 These words often have four or more syllables and can be difficult to spell and even more difficult to pronounce correctly. But with a bit of practice, your students will be able to master these multisyllabic monsters in no time! In this…
Read More 4 Syllable WordsContinue
EDUCATION | PRINTABLES
Letter O Words for Preschool
Byeverywhereyougrow
When most people think of the alphabet, the first letter that comes to mind is A. But there are 26 letters in the English alphabet, and each one has its own unique sound and properties. In this article, however, we're going to focus on the letter O. The letter O is an excellent introduction to…
Read More Letter O Words for PreschoolContinue
EDUCATION
55 Fun Games for Kids to Bust Boredom (Outdoor and Indoor Games!)
Byeverywhereyougrow
With Summer approaching, kids are out of school, and the ever-famous complaint, "Mom, I'm bored!" is well on the horizon.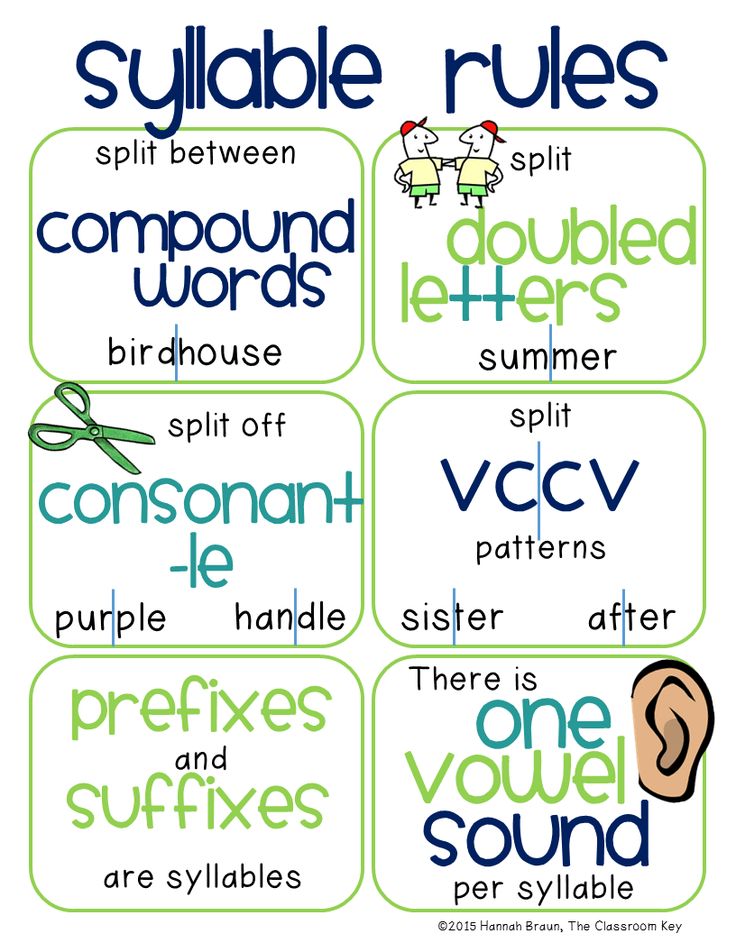 Get ready to bust boredom forever with these 55 fun and simple ideas!  Whether you're looking for something for the whole family to do or seeking independent activities for busy days- I've got you covered…
Read More 55 Fun Games for Kids to Bust Boredom (Outdoor and Indoor Games!)Continue
Kindergarten Words And 2 Syllables
Kindergarten Words/
2 Syllables
Two syllable words. List of 107 words that are kindergarten words and 2 syllables. Add length, consonants, vowels, syllables, origin, spelling and more. View word search examples.
Learn how to use the easiest words finder here. Word lists are in the order of the most common words and most searched.
Page 1: purple, seven, about, again, pizza, people, water, happy, pumpkin, Christmas, over, music, party, picture, woman, apple, Father, yellow, tiger, safe, away, river, money, circle, children, alone, birthday, after, women, open, baby, monkey, story, today, mother, candy, winter, puppy, above, ape, queen, zebra, cookie, under, turkey, also, better, zero, panda, and number
The kindergarten vocabulary words listed here may contain some difficult words that may be more suitable for grade 1 students. However, these words are useful for introducing and reinforcing high use words that are highly relevant to educational success, and are used often in daily life. Unfortunetely, this kindergarten words list may contain abbreviations which I am working on resolving.

Syllables
Purple
6
4
2
2
Middle English
Seven
5
3
2
2
Middle English
About
5
2
3
2
Middle English
Again
5
2
3
2
Middle English
Pizza
5
3
2
2
Italian
People
6
3
3
2
Middle English
Water
5
3
2
2
Middle English
Happy
5
4
1
2
Middle English
Pumpkin
7
5
2
2
Middle French
Christmas
9
7
2
2
Old English
Over
4
2
2
2
Old English
Music
5
3
2
2
Anglo Norman
Party
5
4
1
2
Anglo Norman
Picture
7
4
3
2
Middle English
Woman
5
3
2
2
Middle English
Apple
5
3
2
2
Middle English
Father
6
4
2
2
Yellow
6
4
2
2
Middle English
Tiger
5
3
2
2
Middle English
Safe
4
2
2
2
Middle English
Away
4
2
2
2
Old English
River
5
3
2
2
Anglo Norman
Money
5
3
2
2
Middle English
Circle
6
4
2
2
Latin
Children
8
6
2
2
Middle English
Alone
5
2
3
2
Middle English
Birthday
8
6
2
2
After
5
3
2
2
Middle English
Women
5
3
2
2
Old English
Open
4
2
2
2
Middle English
Baby
4
3
1
2
Middle English
Monkey
6
4
2
2
Middle Low German
Story
5
4
1
2
Anglo Norman
Today
5
3
2
2
Middle English
Mother
6
4
2
2
Middle English
Candy
5
4
1
2
Old French
Winter
6
4
2
2
Middle English
Puppy
5
4
1
2
Above
5
2
3
2
Middle English
Ape
3
1
2
2
Middle English
Queen
5
2
3
2
Middle English
Zebra
5
3
2
2
Italian
Cookie
6
2
4
2
Dutch
Under
5
3
2
2
Old English
Turkey
6
4
2
2
Also
4
2
2
2
Middle English
Better
6
4
2
2
Middle English
Zero
4
2
2
2
French
Panda
5
3
2
2
French
Number
6
4
2
2
Anglo Norman
A comprehensive and complete disyllable words list.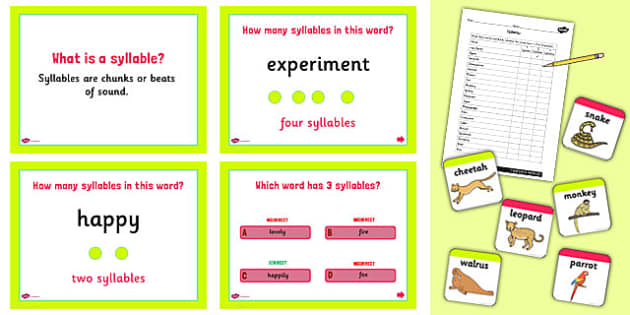 loading...
---
---
Completed
AZ word finder features completed
Word Unscambler has been renamed and will be altered to a complete Anagram Solver
Syllable counter is now available for text and documents.
In The Middle / In The Center word finding. Searching "two syllable words with qu in the middle", "ab in the center",etc. will bring you to a list of words spelled with _a-z_. For "exactly center" use a search like "6 letters with qu in the middle"
Word unscrambling. For fastest speed possible, you will now land on the top viewed set of characters for that set of letters.
New search abilities "words with all vowels" or "words with no vowels", "ends in a vowel", or "start with a vowel".
report this adPuzzle solving using underscores or dashes such as "solve _ _ e _ _ _ _ _ _, singular nouns 4 vowels and 3 syllables"
Find words or names by their second, third and fourth letter up to the eighth letter with eazy search like "words with the second letter b".
Puzzle solver & missing letters. Wordbrain Themes, Words With Friends, Scrabble, 4Pics1Word, Word Cookies cheats, answers, and more. Example answers search: "solve the puzzle b_r", complete this 6 letter word from o-e-h, "spelled like out", "words containing out". Use an underscore or dash where the puzzle is missing a letter.
Length queries including 6 letter words now include quick navigation for speech type and starts/ends letters such as 6 letter words with the second letter c.
Rhymes and sounds like tool for any word, spelling, or text entered. Different results appear for sounds and rhymes.
Palindromes word Lists now available by searching palindrome words.
Unscrambler & Decoder - decode phrases such as "dining table" for "egbindinatl".
Negative search filters words that do not have the letter e
Quick word find. Single word searches bring you to the word page. Solving word puzzles using an underscore or dash ( Example: _a_t_i_a ). All words/letters without a dedicated page will be unscrambled.
Find scrabble words by points! Add "scrabble" in your query, such as Scrabble words with 14 points.
Favorite words to your account
View All English Words
---
Any Word finder ideas you want? Send a word find feature request to let me know.
Are you interested in learning Japanese while improving your English with You Go Words!? You can learn Japanese online and free with Misa of Japanese Ammo including grammer and vocabulary.
In Progress
Finder features I'm working on.
Phonograms searching coming soon due to many users searching such as "words ending with a multiple phonogram"
Root word search. Show with prefix and suffix options, only if it has a root word.
Alternative spelling of words from American English to British English. Mouse over example: Color
Printable & downloadable word lists.
Frequency of a words appearance in books, and other texts.
Allow word find such as "words which contain the consonants N, T, and R". This would provide a list of words with letters in a specific order, such as the consonants in the order of ntr.
Plural and singular words with information and example sentences.
Word games by school grade from Kindergarten to grade 12.
Provide words that can be used twice or more in one sentence with example sentences.
Paraphrasing, pronunciation, and free grammar tools.
Seperate words by area of focus. ( Technology, Education, Science, Psychology, etc. )
Did You Find Your Words?
If you could not find the words you were looking for, please submit feedback or leave a comment below. Let me know what word list you could not find, and I'll be sure to get it fixed up for you.
Compound words visiting children
06 Mar 2011 Written by Ekaterina
For the development of the lexical and grammatical side of speech, I developed a lesson using technical means.
Since the formation of complex words by adding two words for a preschooler is a very difficult task, I tried to facilitate this task with the help of visual-game tools, modeling situations.
Speech therapist Zonova N.A.
MDOU d / s "Northern Lights".
p.
• Expand and consolidate ideas about people's professions, their originality, attributes, human abilities
• Learn to form complex words by adding, activate the dictionary with complex words;
• Learn to form nouns from verbs;
Correction-developing:
• develop general and fine motor skills;
• improve the ability to use a long air jet;
• develop visual attention and perception;
• create an acoustic-articulatory sound image [Л']
• expand the vocabulary with definitions, verbs;
• practice the ability to make sentences with a given word;
• development of graphomotor skills;
Correctional and educational:
• nurture the desire to engage and achieve positive results.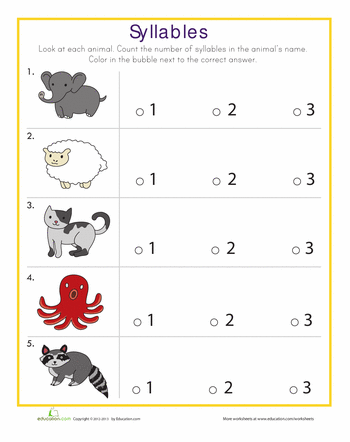 • educate respect for the work of people of different professions
Equipment: TV, DVD player, music center, water and sand center, illustrations with people's professions, illustrations of the Cheburashka silhouette, a picture depicting a part of the Wolf's body, fishing rods, fish with magnets, a ball .
Handout: cards depicting various attributes for different professions, pictures depicting people of different professions, a simple pencil for each child didactic game "Sound Lotto", plastic massage balls, metal rings for each child; medals.
Preparing for the lesson: pre-filmed clip from the TV show "Good night kids"
1. Organizational moment:
Speech therapist:
One, two, three, four, five new day, I will smile at you, and you will smile at each other. We are calm and kind, we are friendly, healthy. Let's take a deep breath, inhale kindness and beauty.
The melody from the TV show "Good night, kids" sounds", the children sit down on the carpet in front of the TV.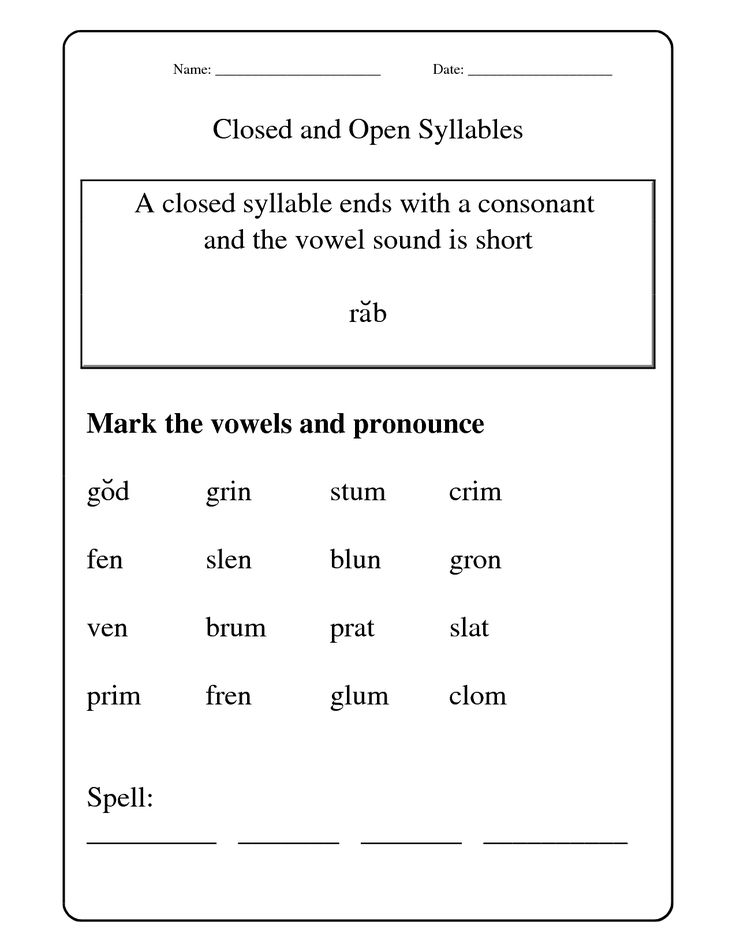 Speech therapist: Why did the children's show start in the afternoon? Maybe we need our help, let's see.
2. Determination of motivation for the lesson:
A speech therapist appears on the screen in the role of a TV presenter and Phil's toy. They are having a dialogue. Filya turns to the children for help
Filya: Hello, Natalia Aleksandrovna. I need help. I was given the task to unravel the professions of people by these attributes, but I just can't do it, but I need to tell the children about different professions in the evening edition, I'm just "dying", help.
Speech therapist: Okay, don't cry. Today I will have a lesson in the kindergarten "Teremok". The children in this garden are very smart, inquisitive and they will definitely help you. Let's start with my profession, TV presenter (shows two cards or a slide: on the first TV, on the second - the presenter) What does the TV presenter do? What attributes does he need?
Phil: microphone, script, news, audience.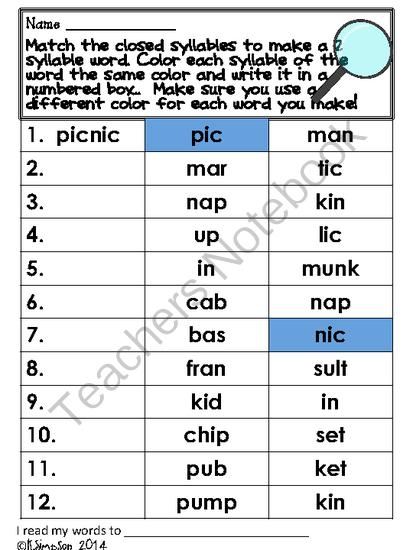 Speech therapist: Right. The word "TV presenter" is derived from the two words television and leads. Here we have completed the first task. And now you, my dear children.
Turning off the TV
Speech therapist: today we will be asked questions by your favorite characters of fairy tales and cartoons that we will hear from the TV screen, they are TV presenters today. Who is the first, guess by the silhouette (the teacher shows the silhouette of Cheburashka)
3. Development of general motor skills. Relaxation exercises:
Cheburashka life-size puppet appears on the screen
Cheburashka: Hello guys. Remember my movements, repeat them, and guess the profession of a person from these movements and these working tools.
Cheburashka imitates cleaning a pipe, climbing stairs, shaking off dust from clothes.
Speech therapist: Do you remember the movements? Let's repeat. (repeat movements)
Look at these tools, what profession does a person need them for? This profession is not very common in our time, it is a chimney sweep (shows cards or a slide: on one pipe, on the other - a person cleans)
Children: chimney sweep
Speech therapist: what does a chimney sweep do? What should be a chimney sweep? Why clean pipes?
Children: Cleans.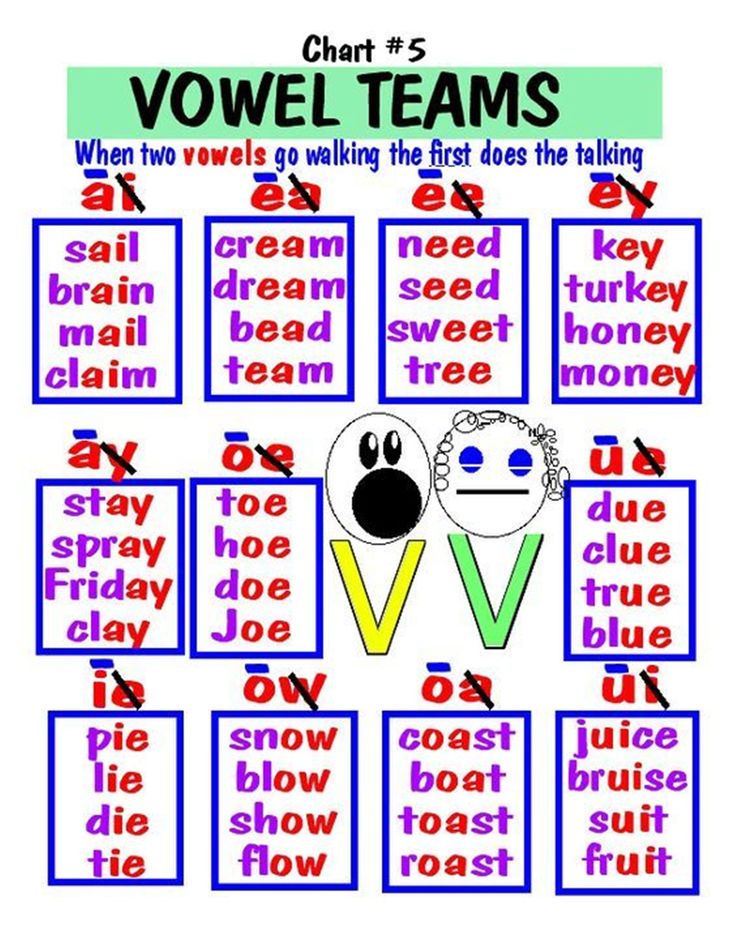 Strong, brave, courageous. To be free from debris, dust, burning. To let the smoke out.
4. Self-massage of hands and fingers. Development of fine motor skills:
Speech therapist: guys, you said that the chimney sweep must be strong, then let's train our hands. To begin with, let's perform a massage with the help of plastic balls - "masseurs".
Children take balls and perform movements as shown by the teacher. The teacher accompanies the movements with a poetic text
Speech therapist:
We made a kolobok
From the flour of its side
Crumpled, crumpled, squeezed
Created a round ball
Rolled on the palm of your hand
We removed the other one
Tossed it up a little
And caught it by the sides
If you like it
Help yourself, I'll give it back
Next, exercises with metal rings are performed. The thumbs are practiced on both hands alternately
I put on the ring
Move it up and down
I roll, roll
I get great benefits
faster", expanders, tops
Speech therapist pronounces a verse text to relax the hands and fingers
Hands shook vigorously
our fingers stretched
yawned, yawned
and smiled at everyone.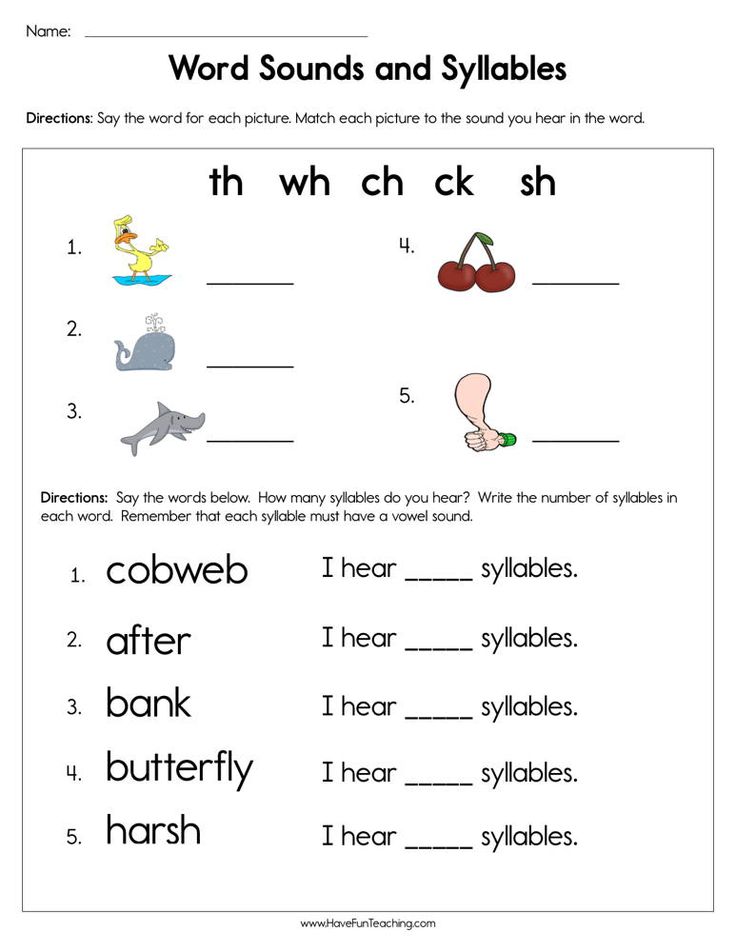 5. Development of graphomotor skills:
Speech therapist: and now guys, come to your desks. Simple pencils and pictures are waiting for you. (each child names his picture from the attributes and tools of a chimney sweep)
Speech therapist: guys, you must shade your picture in the direction indicated in the box in the upper left corner of your leaflet (the teacher individually approaches and checks the correctness of the task, marks the landing when drawing)
6. Formation of a long targeted air jet:
Speech therapist: let's turn our attention to the TV screen, who is the next TV presenter? Try to get to know it in part. (showing part of the wolf picture)
A life-size puppet appears on the screen.
Wolf: Good afternoon, my friends. I enjoy being a TV presenter. Listen to my riddle, and quickly give me a guess:
Has wings, but does not fly
No legs, but you can't catch up
Swims in an aquarium
Makes people happy
Children: Rybka
Wolf: Correct.
What is the name of the profession of a person who fishes?
Children: fisherman.
Speech therapist shows two cards or a slide: on one - a fish, on the other - a person is catching
Speech therapist: What does a fisherman do? What kind of fisherman is he? What can you fish with?
Children: Catches fish. Strong, wet, bold. Fishing rod, nets, hands, harpoon.
Speech therapist: and now, you will be fishermen.
Children go to the center of water and sand and use fishing rods with magnets to catch fish.
Speech therapist: and I will ask some guys to blow, create a storm on our "sea", let our anglers try to catch in difficult conditions.
Then the children switch roles.
Speech therapist: guys, look what we have at the bottom of the sea?
Children: rubbish, things, objects.
Children: diver
The teacher shows cards or a slide: on one - water, on the other - a person descends into the water
Speech therapist: What does the diver do? What kind of diver should be? Why do you need his profession?
7.
Formation of nouns from verbs:
And now, stand in a circle, let's play the game "Who is doing what?" I will throw the ball to you and name the action, and you return the ball to me and name the profession of the person who performs this action
Teaches - teacher
Educates - educator
Cleans pipes - chimney sweep
Cooks - cook
Catches fish - angler
Flies - pilot
Climbs into the water - diver
Conducts television programs - TV presenter
8. Literacy education:
Speech therapist: We have another TV presenter, this is the heroine of many folk tales - the Fox.
Lisa's life-size puppet appears on the TV screen with his tasks.
Lisa: My dear children, I welcome you! I would like to understand who cuts down trees in our forest? If you recognize a person of this profession, tell him that there are few trees left in our forest. I hope for you.
Speech therapist: (shows cards or a slide: on one - a forest, on the other - an ax) Guys, what is the name of the profession of a person who cuts a forest?
Children: Lumberjack
Speech therapist: What does a lumberjack do? What tools does a lumberjack need? Is it possible to mindlessly cut down a forest? Guys, what is the first sound in the words "Lumberjack" and "Fox"
Children: sound [L ']
Speech therapist: And how does the sound sound in these words: hard or soft?
Children: Softly
Speech therapist: Guys, come to the tables, let's tell everything we know about the soft sound [L']
Children choose cards with symbols that match the characteristics of the soft consonant sound (barrier - tongue, air stream - warm , according to the participation of the vocal cords - voiced, according to the participation of the middle part of the back of the tongue - soft, the color of the chip is green, the visual image of the letter and its name)
Speech therapist: Well done guys, they coped with the characteristics of the sound, and Lisa gave us cards with the names of professions that will help the forest animals.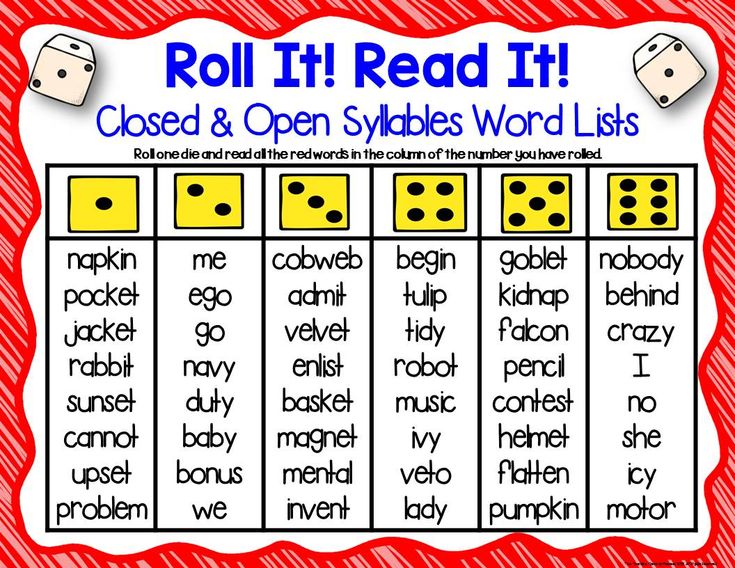 Let's try to guess them.
9. Consolidation of the ability to form complex words:
The teacher shows cards or a slide "Gardener", "Beekeeper"
Speech therapist: What does the gardener do? beekeeper? why do they plant gardens, bees?
Children: Plants gardens, breeds bees. Gardens are needed to be beautiful, to breathe easier, a home for birds and animals. Bees for pollination of flowers, for honey production.
10. To practice the ability to compose a sentence with a given word:
Speech therapist: Well, guys, you have learned a lot about different professions. Let's decompose the pictures depicting people of different professions into the necessary cards with the image of attributes.
Children independently lay out pictures depicting people of different professions on a card that shows the relevant attributes for this profession
Speech therapist: now guys, think and make a sentence with your own word - the name of the profession, come up to me, pronounce your proposal.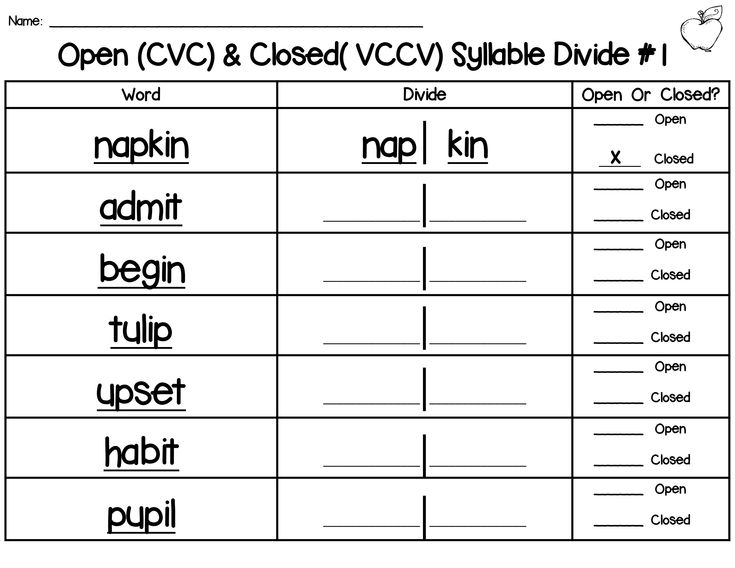 I'll pass on your answers to Phil, and the transmission will be on time and very interesting.
11. Summary of the lesson:
Children stand in a circle, the speech therapist asks questions and evaluates the work of the children in the lesson
Speech therapist: Guys, I really liked you, you clearly answered the questions, tried to pronounce the sounds correctly and clearly.
Which task did you like the most?
Which TV presenter was the best?
What is the profession you will choose when you grow up?
You greeted us with a smile
Answered questions
Draw and write
Play with fingers together
But it's time to say goodbye
And I want to wish you,
To be proud of your profession when you grow up
Be proud and work like today for a grade of five
The teacher awards each child with a medal
The author is pleased, it's not difficult for you - click "I LIKE"
Author: Ekaterina
Hello! My name is Ekaterina and I am glad to welcome you to the site " Speech Therapy for All " If you like the materials of the site, then you can subscribe to new publications by RSS or Email.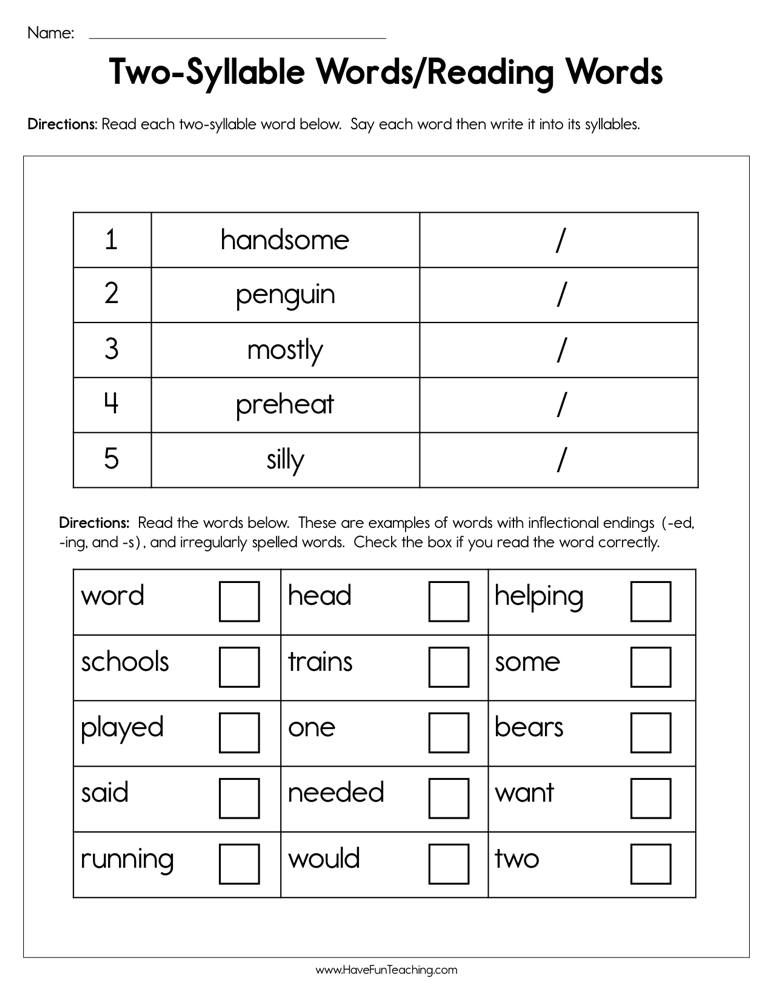 Also join our speech therapy group at Facebook and Vkontakte .
The author has published 485 articles.
Previous material from rubric -
Summaries of speech therapy lessons:
Speech therapy lesson Surprises from Smeshariki!
Literacy abstract Sound [s]
Abstract of a lesson on the development of coherent speech True friend
Headings: Abstracts of speech therapy classes Tags: classes with a speech therapist, abstract
Words with two roots (compound words) with a separating e, o. Word list.
Two or even three words can form a new word. This way of forming new words is called addition, and the words themselves are called complex. To understand where the roots are in a complex word, you must first correctly determine its meaning. For example, a steamboat is not one that sails in pairs, but a ship that sails in pairs.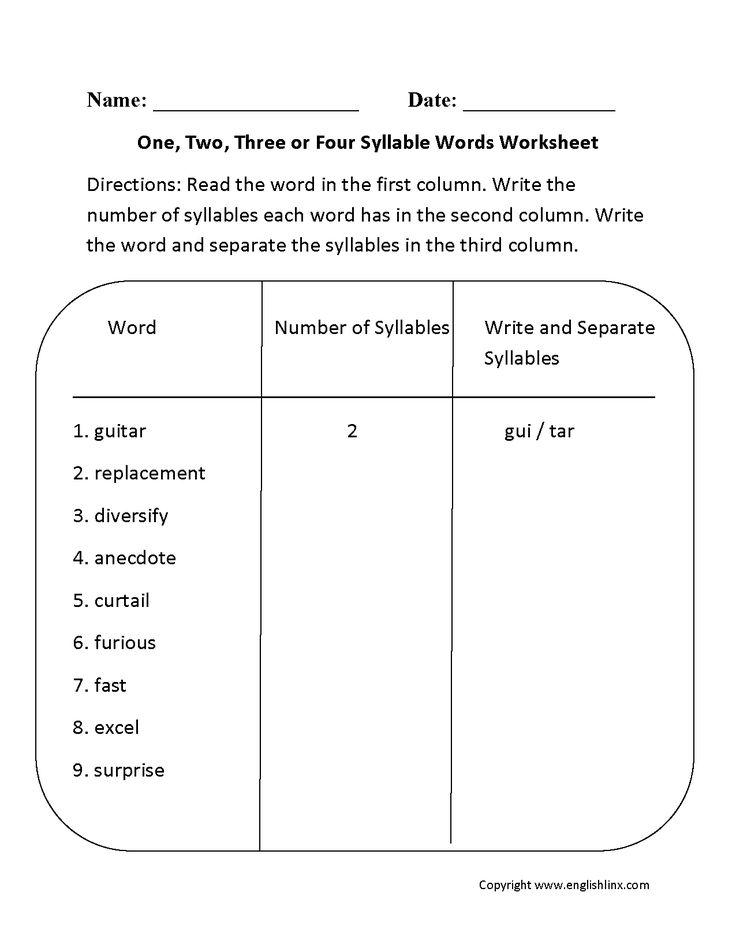 Or a mousetrap is not a dexterous mouse, but a mouse trap.
There are words that look like compounds, but in fact they have only one root, and it clearly emerges after finding the meaning of the word. For example, yellowish is not yellow wool, but slightly yellow, the root is one (yellow), and ovate is a suffix. Or the greatest is not a great tea, but just a very great one.
Let's work on defining the meaning of words with two roots
Vacuum cleaner: A machine for removing dust by sucking it with a jet of air.
Rhinoceros: Large mammal of southern countries with one or two horns on the front of the muzzle.
Tipper: Truck with a mechanical tipping body.
Scooter: At the beginning of the 20th century: the army name for a bicycle, a mechanical cart.
Scooter: Now: For children: a rolling bar with a standing handle on wheels or rollers.
Helicopter: A vertical take-off and landing heavier-than-air aircraft with a horizontal rotor "propeller".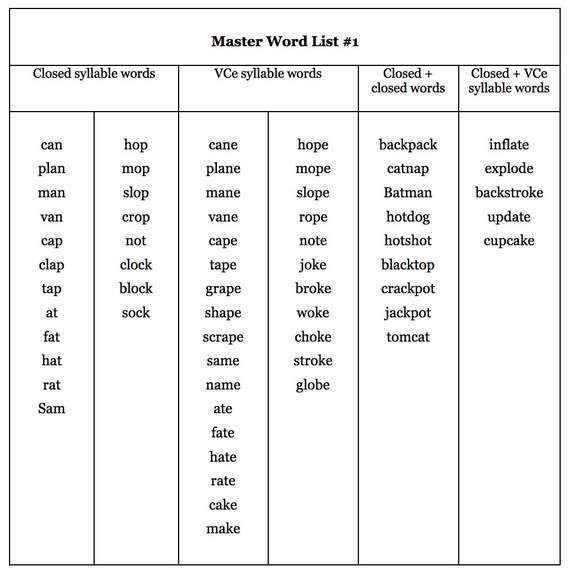 Airplane: An aircraft heavier than air with a power plant and a wing that generates lift.
(Interpretation taken from Ozhegov's Explanatory Dictionary)
Otherwise, a vacuum cleaner is something that sucks dust. Roots ardor, sos.
Rhino is an animal with a horn on its nose. Nose roots, horn.
Dump truck - a machine that dumps the load itself. The roots itself and the shaft. C in front of the second root is a prefix.
Scooter - a device that rolls itself. Roots myself, cat.
A helicopter is a vehicle that flies vertically. Roots vert, years.
An airplane is a device that flies by itself. Roots myself, fly.
Examples of words with two roots and connectives o, e
Motorcade, motor run, concrete mixer, chainsaw, plumbing, waterfall, water strider, all-terrain vehicle, helicopter, diver, trapper, starfall, digger, cook, bark beetle, icebreaker, lumberjack, centipede, mousetrap, meat grinder, oil pipeline, steamboat, vacuum cleaner, machine gun, pedestrian, esophagus, bird catcher, fisherman, samovar, airplane, scooter, dump truck, steelworker, snowfall, glass cutter, diesel locomotive, camera, bread machine, electric locomotive.