Fun preschool activities
25 Fun Activities for Preschoolers (for Home or School)
The preschool years are a time of non-stop fun and learning.
The moments you get to spend with your children, getting your hands dirty or playing games, are priceless and will benefit them forever.
This post is a unique collection, made just for parents and teachers, so that you have a new set of ideas to try out at home to keep the learning fun and fresh.
I reached out to some of the most influential parenting and educational bloggers and asked them to share one of their favourite classroom or parent-child activities for preschoolers that is both fun and educational at the same time.
Here are all 25 responses and they're as creative and varied as I expected.
These games and activities will help develop children's:
fine motor and gross motor skills
body awareness
sensory integration
creativity
memory
emotional intelligence
language
visual perception
listening skills
problem-solving skills
and more.
1. Ice-Melting Fun
One of my favourite preschool activities (oh boy, I have so many favourites!!) is an ice-melting activity that has kids melting a block of ice with salt and water with tools and instruments like tweezers, pâté knives, turkey basters, spoons, etc.
You simply freeze lots of small objects in a block of ice and let the kids work away at melting the ice to extract the objects. You can choose from so many themes.
A few of our favourites are: freeze plastic dinosaurs in a block of ice for a "dino dig," freeze plastic fish, marine life and seashells in a block of ice for a "frozen ocean dig" or freeze plastic gems and jewels in a block of ice for "diamond dig."
Another favourite is to freeze various items in a rubber glove filled with water like we did for our Haunted Halloween Hands and our Elsa's Frozen Hands activity.
Above, you can see a photo of my daycare children hard at work melting Elsa's frozen hands to get to the treasures frozen inside.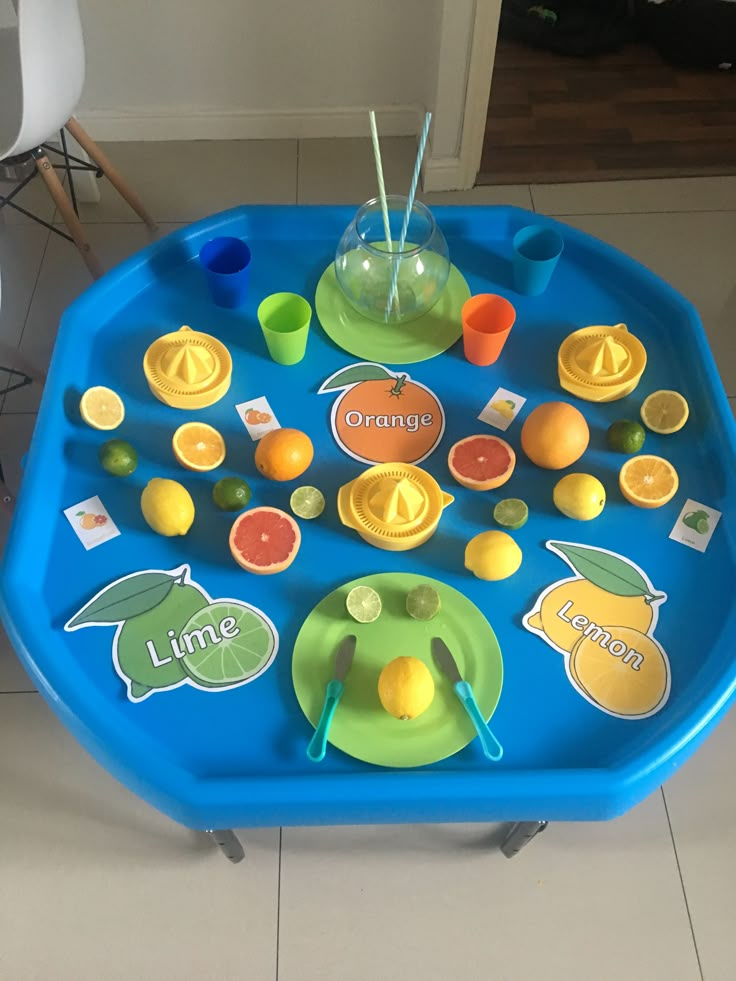 Here are links to some of the ice melting experiments we've done here:
Elsa's Frozen Hands
Dino Dig
Jackie – https://happyhooligans.ca/
2. Crafts
One of our favorite things to do when my daughter was younger was to get on the floor and do crafts.
I would make periodic trips to the dollar store and stock up on poster paper, stickers, pompoms, pipe cleaners, glitter glue, poster paint, pencils, erasers, tiny notebooks, felt sheets, sticky notes, crinkle paper rolls, paper plates and cups, plastic spoons, balloons, cupcake wrappers, googly eyes, tissue paper, foam stickers, yarn, aluminium foil and anything at all that could fit in our crafts drawers.
I would also periodically Google for "dollar store crafts for kids" and look on Pinterest to keep my head full of ideas.
Whenever we had some time, I would pull out a few supplies and we would craft away.
Or, I would ask her to "pick a drawer" to craft from (we have a colorful set of drawers to keep our craft supplies in) and she would get so excited!
Most of our "crafts" ended in the trash at cleanup time, and a few on her wall (which she still cherishes, even after 5+ years!), but making Pinterest-worthy crafts was never the goal.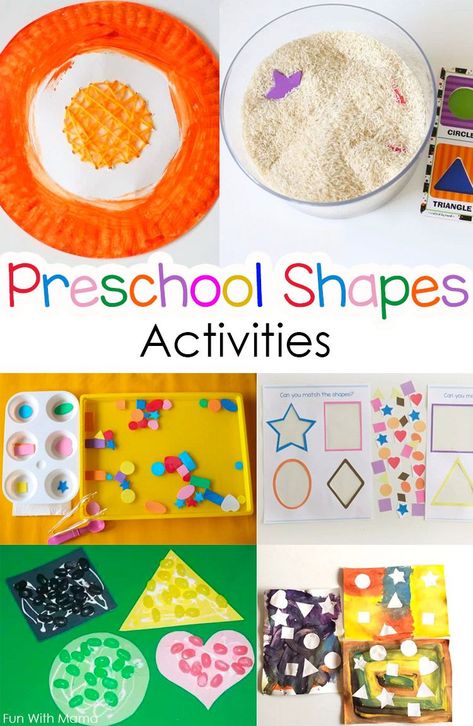 We just both liked doing stuff with our hands and that was a great way to spend time together, creatively exploring whatever material we had at hand, and jabbering or giggling away throughout the process.
She is 10 now, and even to this day, "doing crafts" is one of her favorite ways to spend her free time. I join her when I can, and at other times she is happy to do it on her own. It's been a great outlet for both connecting and de-stressing – for both of us!
Sumitha – https://afineparent.com/
3. Letter Memory Game
We like to take matching capital and lowercase plastic letters and hide them under upside-down cups in an array. We do about 8 letters at a time for a total of 16 cups.
The children can then play memory, lifting up two cups at a time and peeking underneath to find if their letters are a match. It's a fun way to practice letter recognition and includes some fine motor skills as well.
Amy – https://planningplaytime.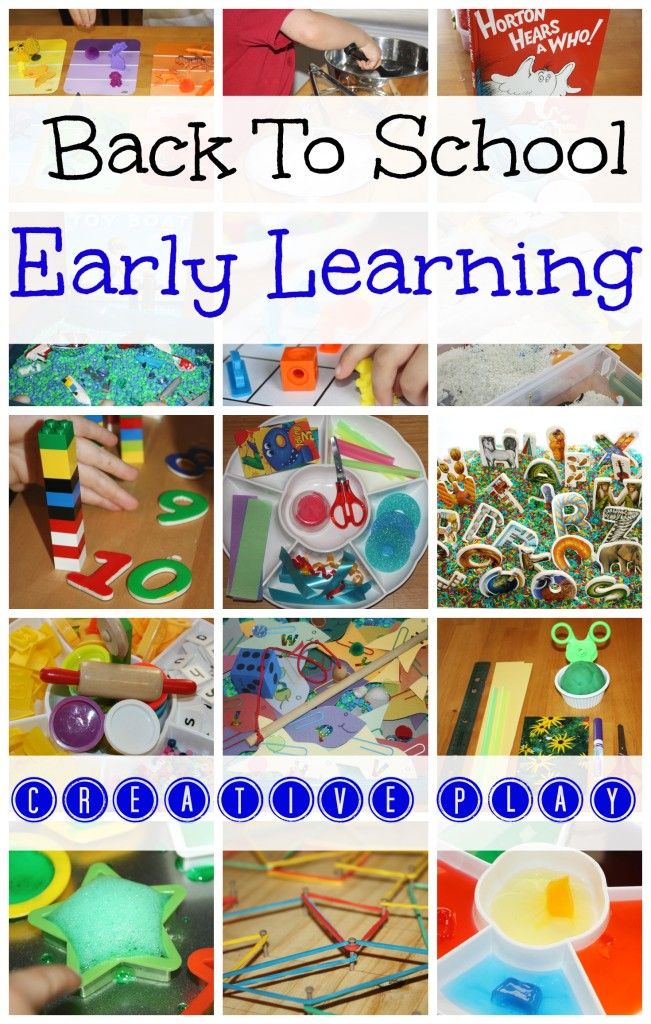 com/
4. Sensory Wall Mosaic Art
Sensory Wall Mosaic art is my favorite kids' activity for this age range. It's a great way to explore colors, textures, and shapes. It also makes a great collaborative project.
Maryanne – https://www.mamasmiles.com/
5. Fill the Square
Make a square on the ground using duct tape. Set blocks or Duplo Lego bricks next to the square and invite your child to fill the square using the blocks.
It can be challenging because you have to find pieces that fit, like a puzzle.
Angela – https://teachingmama.org/
6. Play Dough
Play dough is probably our go-to activity for when we are busy and I need a breather.
Play dough is a very affordable option for kids that is extremely versatile. You can even make it at home with just a few common household items.
Play dough can be adapted to meet the child wherever they are developmentally, with just a little bit of creativity.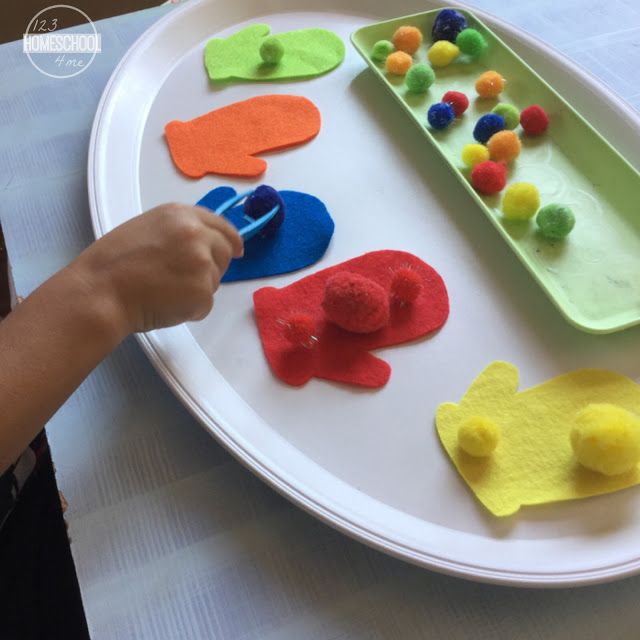 Play dough is a fantastic way to incorporate any topic you want to work with your child on while having fun.
I discuss a couple different ways play dough challenges kids here.
You can check out some of my cool play dough mats on my website store!
Stephanie – http://parentingchaos.com/
7. Golf Tees and Pom Poms
Golf tees and pom poms are some of my favourite "OT tools"! Fine motor fun with busy fingers!
Here we are making a birthday cake 
 and adding some candles using our "pinchy fingers" to insert the golf tees into cardboard and adding mini pom poms on top. The kids love blowing the pom poms off too after singing Happy Birthday!
Cindy – https://www.yourkidsot.com/
8. Feelings Games
One of my favourite ways to help preschoolers develop emotional intelligence is through playing simple games that help them recognise different feelings.
For example, we might show a face, make a pose, draw a picture, or choose a colour that represents different emotions such as sadness, happiness, anger, loneliness, or jealousy.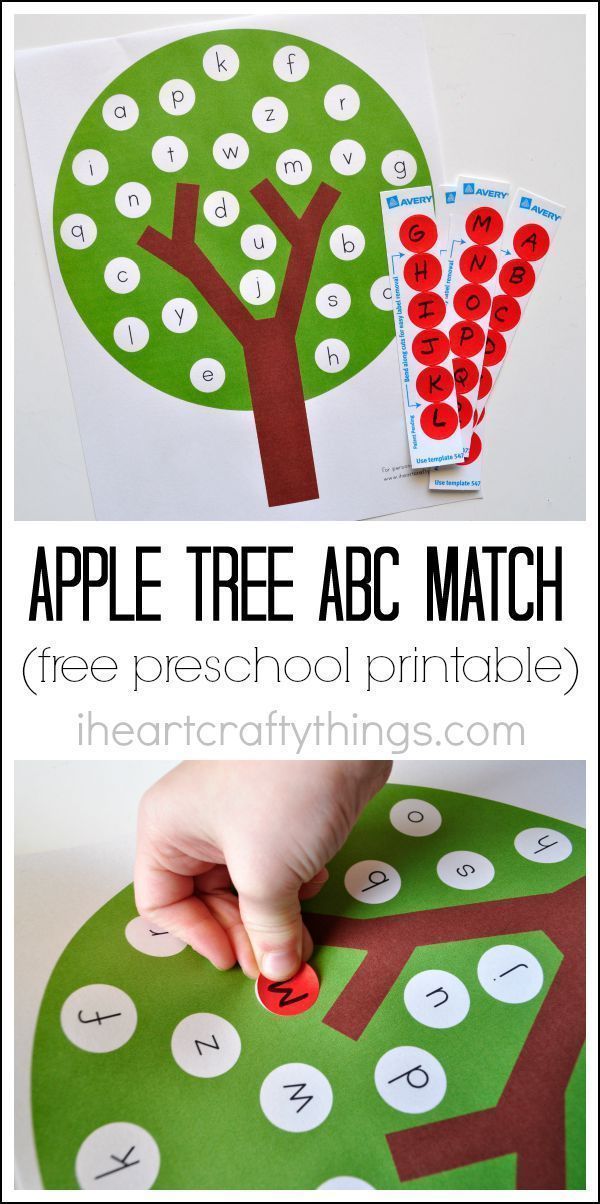 As children learn to name and identify different emotions, they are able to recognise these emotions in themselves and others.
Chelsea – http://www.momentsaday.com/
9. Language Play
Preschoolers need lots of opportunities to play with language to build their phonological awareness. One of the best ways to do this is through lots of back and forth conversations. The other way is through reading aloud to them and talking about the books.
A few of my favorites for building phonological awareness include The Rhyming Dust Bunnies by Jan Thomas and Frog on a Log by Kes Gray.
Jodie – https://growingbookbybook.com
10. Sticker Activities
I love quick activities with stickers. Match the foam stickers, trace them and match the outlines, or cut them in half to complete each shape for an extra challenge.
Visit The Activity Mom for free printable sticker puzzles to get started.
Nicole – https://activity-mom.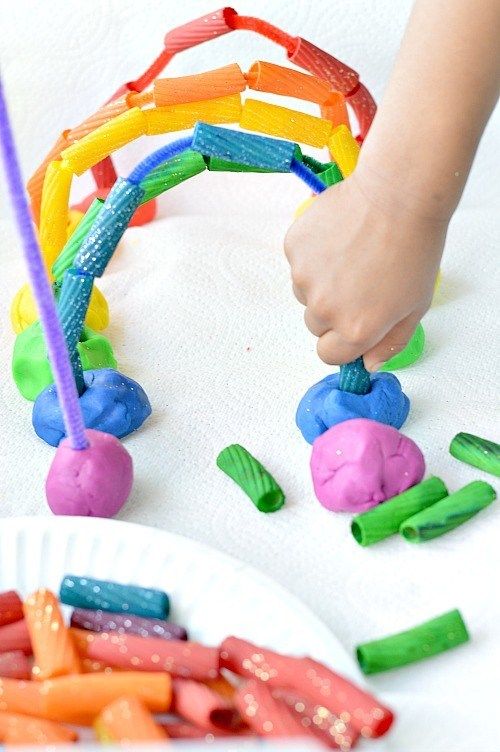 com/
11. Paint with Spaghetti Brooms
My favorite activity is "Paint with spaghetti brooms"
This activity blends sensory and art into one and kids love that! It is such a sensory and visual treat.
Suja – http://www.funlittles.com/
12. Handprint Art
One of my favourite arts and crafts activities for preschool kids is creating handprint art. It's great to get kids creating and using their imagination and there are so many different things you can add to a printed handprint.
In fact, we recently shared a fantastic piece of handprint art. It's a fire truck and quite simple to make.
Handprint art is a great sensory activity for young ones, inspires creativity and can be a great conversation starter and means to get kids talking and practicing language skills as they chat about their art.
Painting can give little ones a real sense of accomplishment and is a simple and fun task.
I hope you enjoy this fun fire truck painting idea.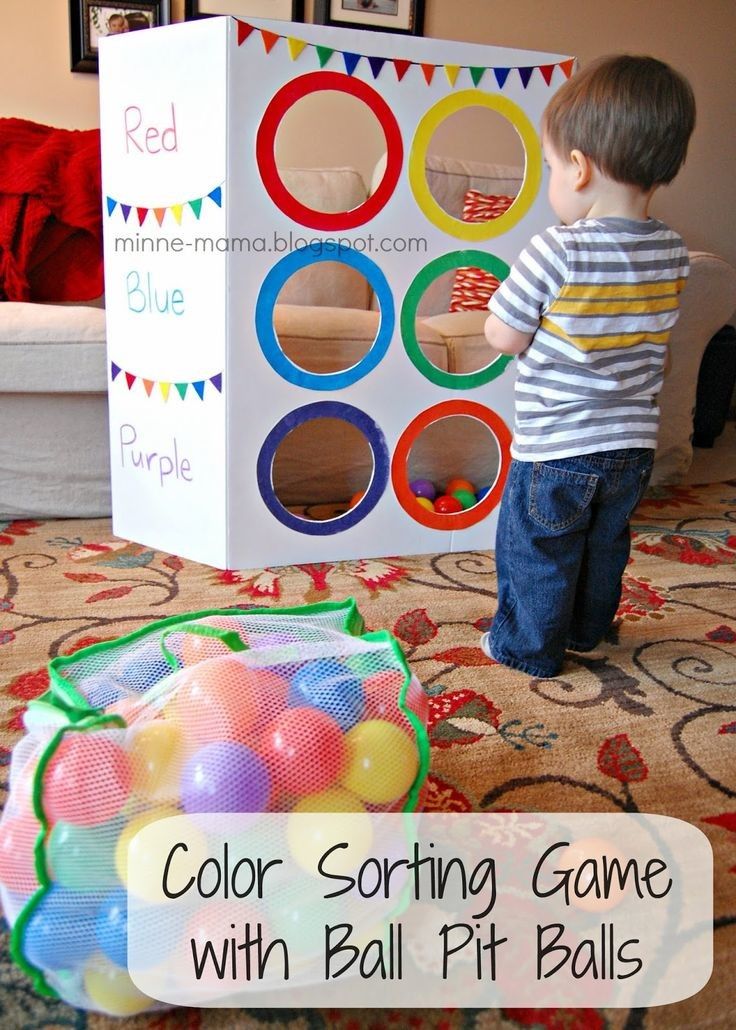 Angela – https://www.theinspirationedit.com/
13. Farm Themed Yoga
Farm themed yoga is the perfect way to include gross motor skills and body awareness into your farm unit.
Kids get to learn about farm animals as they move their bodies just like the animals on the farm! 
Chanda – https://www.pinkoatmeal.com/
14. Invitations to Play
My favorite activities for preschoolers are invitations to play. I like to set up a tray with playdough and add other elements for them to play with. These usually have a theme of some sort.
Recently we did something similar called Spaghetti Bead Towers. This is a great activity for fine motor skills.
I put the playdough in the center of the tray and an assortment of beads in the compartments around the tray. Then I added dry spaghetti noodles to the playdough.
I had my preschooler add the beads to those noodles to create towers. You could even ask the child to thread them on in a pattern to make it more challenging.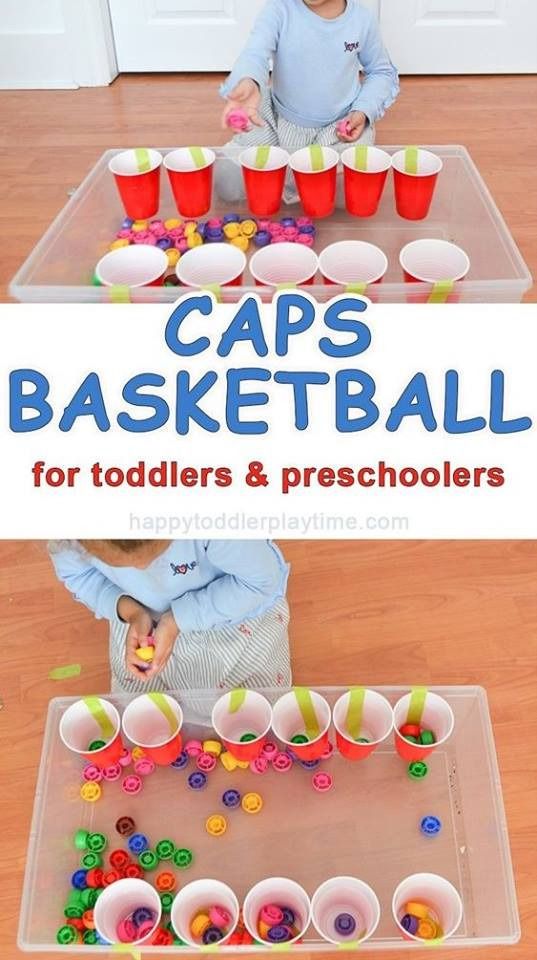 Heather – http://www.glitteronadime.com/
15. Scavenger Hunts
I absolutely love scavenger hunts! You can do them indoors or outdoors, they can be easily tailored to any season or subject, and children of all ages can participate.
There are so many things that children learn while searching for objects included in a scavenger hunt. They learn to pay attention to the world around them and use their memories to recall where they may have seen specific items in the past.
Scavenger hunts are perfect opportunities to reinforce basic skills such as colors and shapes or letter recognition. They also encourage children to get up and move! Here is a link to download my free Autumn scavenger hunt pdf (shown in the pic above)! 
Erin – http://preschoolponderings.blogspot.com/
16. Matching Pairs Memory Game
A simple but engaging little activity that Adam and I have kept going back to is a Matching Pairs Memory Game.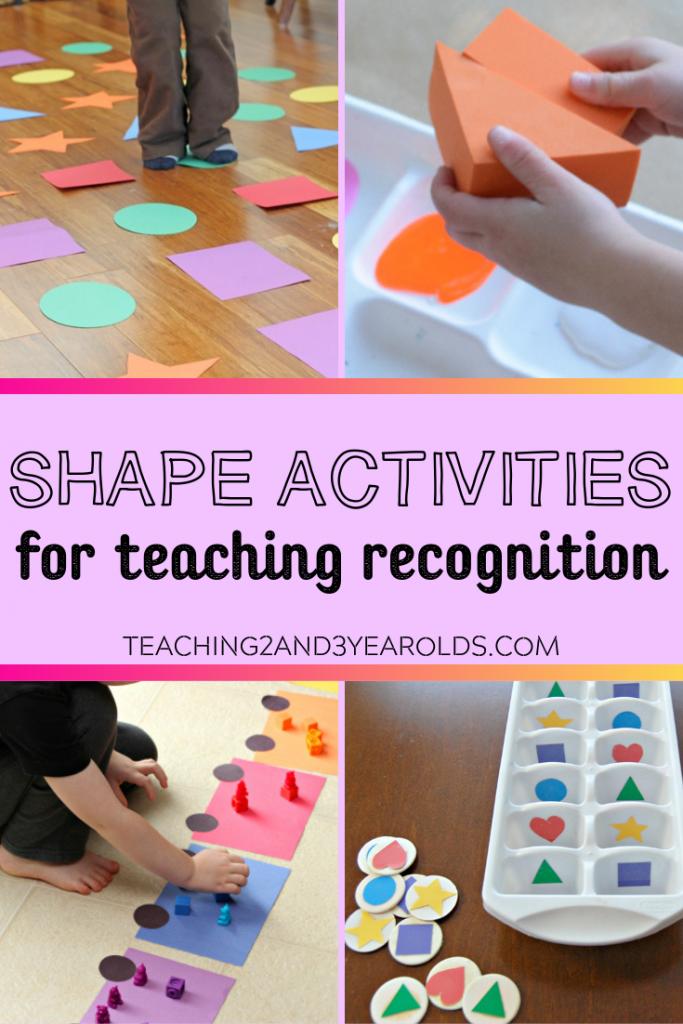 It's great because it challenges him to be focused and stretch his memory muscle, both of which are super beneficial to overall cognitive development.
There is even an element of strategy in how you pick the cards, which keeps the game fun as the child gets older. It is quick and difficulty can easily be adjusted by increasing or reducing the number of pairs on the table.
It can be played as single player or competitive. We like to also take the opportunity to talk about the pictures on the cards, to develop vocabulary and help memorization.
Emil – https://www.adam-mila.com/
17. Pinecone Owls
I think for this time of year it would have to be these Pinecone Owls – they are super simple to make, look great, but even better are incredibly tactile.
Such a fabulous contrast between the soft cotton wool and the almost prickly pine cone! Great for fine motor skills too!
Maggy – https://www.redtedart.com/
18.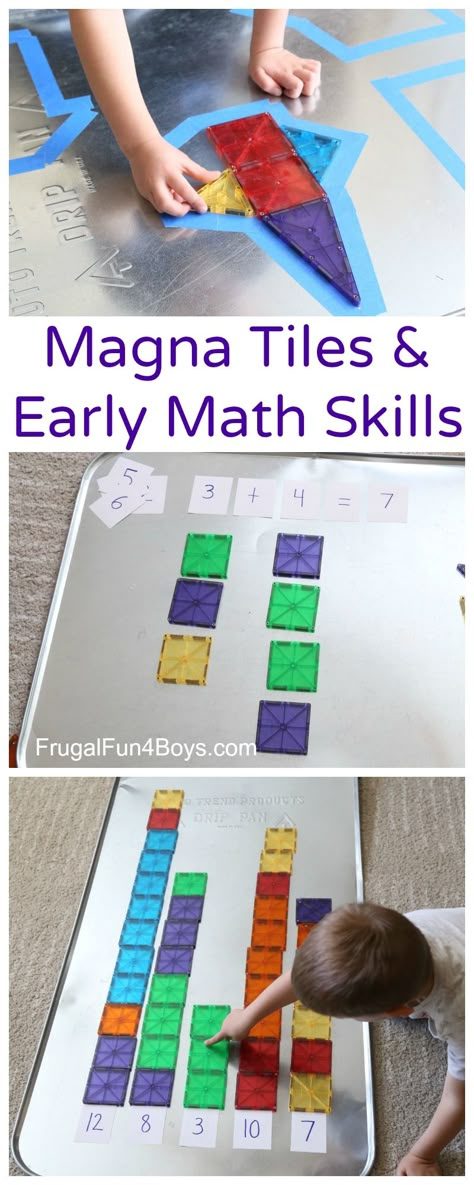 Dessert Pizzas

I love to make dessert pizzas with preschoolers. The thought of making a cookie crust and adding all kinds of yummy toppings gets preschoolers smiling and their mouths watering. Mine too! This activity can be done as a group or one-on-one with mom or grandma.

It is an excellent activity because of how easy it is to create a dessert pizza. All you need is a premade sugar cookie tube rolled out onto a pizza pan lightly sprayed with cooking oil. Cook the dough and let cool completely. Slice up the pizza and give each child a slice.

The "sauce" can be icing, jam, chocolate sauce, or flavored cream cheese. Then add any toppings you like. This can include fruits, chocolate candy pieces, sprinkles and gummy candies. A preschooler can help in every aspect of this delicious treat.

Use dessert pizza for almost any theme you are teaching, including making shapes out of the dough with cookie cutters, using toppings to make a face for a unit on "I am Special.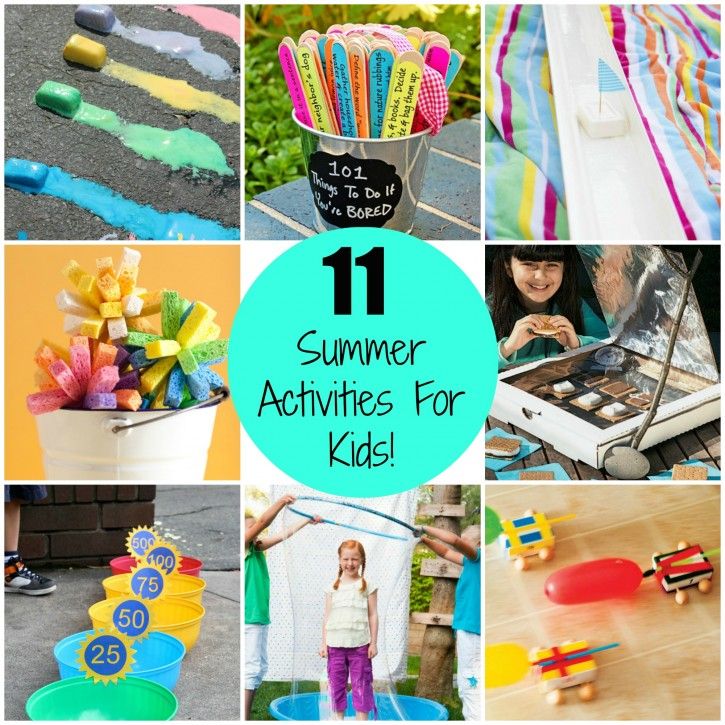 " Try a Christmas tree shaped cookie dough or an Easter egg shape dough. The possibilities are endless!
Baking with preschoolers covers a multitude of lessons, including learning to listen, following directions, working on fine and gross motor skills, and creativity.
Denise – Grandmateachesme.com
19. Slime
One of our all-time favorite activities to do with children is to make slime. Not only is it really easy to make with items you probably already have at home but it is also so simple to customize each batch to your child's interests!
Some of our favorite recipes are making scented slime and slime with texture like Pom Pom slime. But you can add glitter for children that love sparkle, color dye to match their favorite color or scents like lavender to help create a calming and anxiety-reducing effect while they play.
The benefits of slime are numerous and pretty extraordinary for such a simple activity. Making the slime helps develop fine motor skills as well as developing listening and problem-solving skills.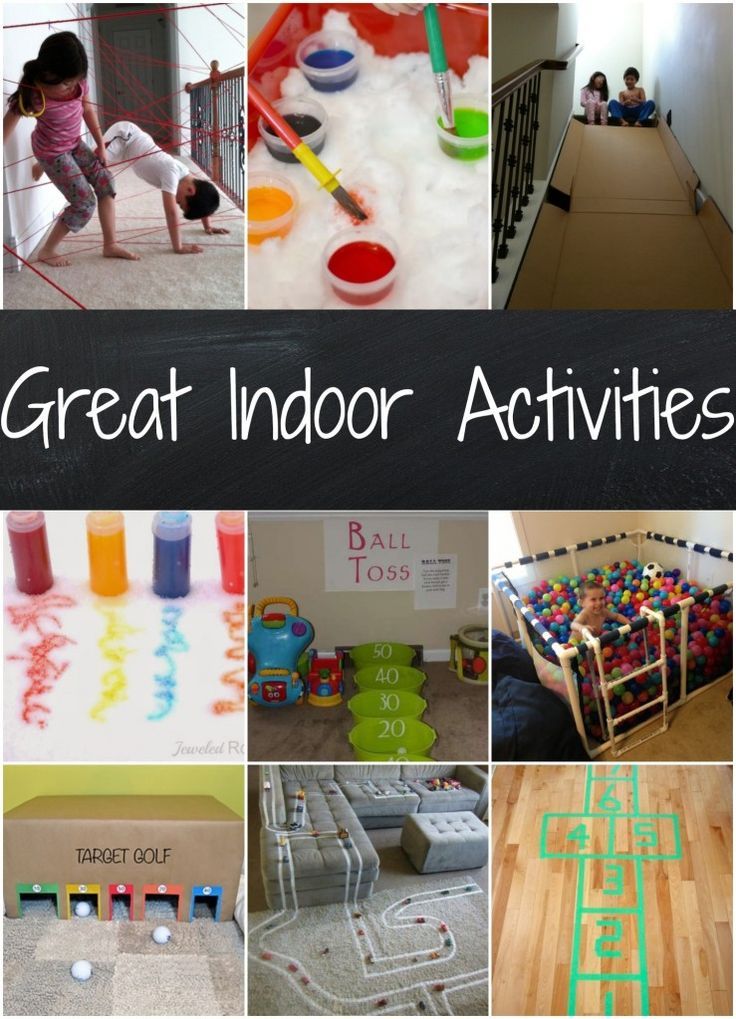 It can also help create a fun learning experience as they experiment and use scientific processing to explore different ingredients.
Playing with the slime is also fantastic for fine motor skills and is the perfect sensory activity. Not only do they experience touch but if you make your slime scented, colored and textured you are adding a whole new level of sensory experience.
Kirsty – https://merakimother.com/
20. Completing Drawing Prompts With Crafts
A popular activity in preschool is to give the children a drawing prompt of anything they want and then let them complete the picture with any craft materials they have at hand.
I usually ask them what they want to make this time and draw it on the spot, but if more than two children start asking for the same drawing prompt, then I make a "master one" and photocopy it for everyone to save time.
For anyone who wants to do this without having to draw the prompts, I have a few drawing prompts available on my website – a set of incomplete animal drawings and a Christmas themed set.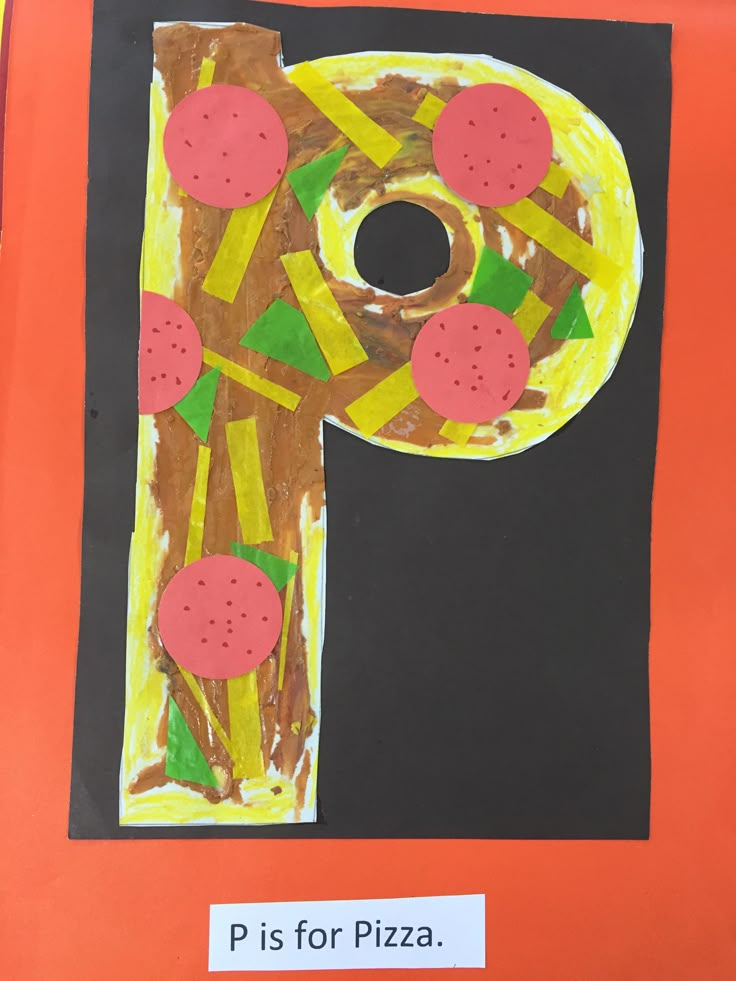 Both sets of printables are free to download as PDFs and I will add more from time to time since the children always come up with new ideas (unicorn requests seem to be very popular at the moment).
Rodrigo – https://boxofideas.uk/
21. Invitations to Play
I love invitation to play activities where preschoolers can freely express their imagination. Their creative minds can come up with the most amazing and unexpected ideas!
I did one such activity with my three-year-old daughter. We called it the Christmas tree decoration party.
For this one, we made creative use of aluminium foil as the wrapping base for a cardboard Christmas tree and let my daughter loose on it for decoration.
Check out the amazing outcome of our Christmas tree ornaments.
This is also a fun activity to help develop fine motor and scissor skills in preschoolers.
Shikha – https://www.thejoysharing.com/
22. Body Bridges
One of our favorite activities for preschoolers is called Body Bridges.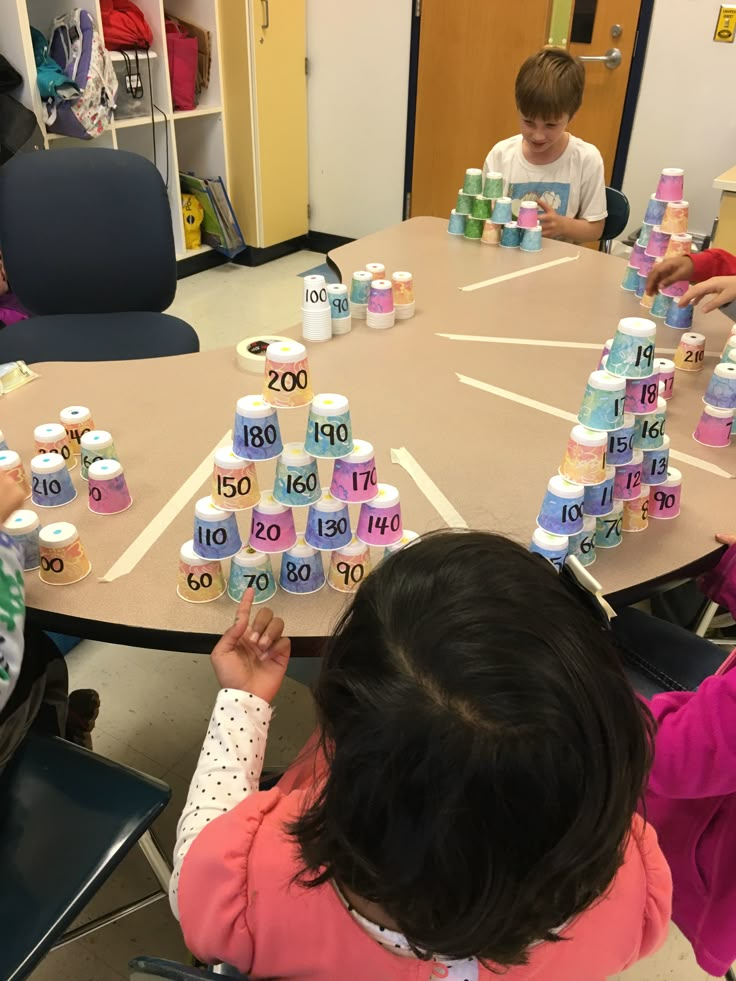 In this fun activity, kids use their bodies to create "bridges" for toy cars by moving into different positions. We've tried plank pose, downward dog, crab walk position, and more!
This gross motor activity is great for building core strength, shoulder and wrist stability, and hand strength!
Claire and Lauren – https://theinspiredtreehouse.com/
23. Sorting Box Play
I am fortunate to be able to spend my days learning through play with my students who are ages three to five.
One of the biggest challenges for me as a teacher is to come up with things that my students can explore all by themselves.
Whatever I choose has to be simple to prepare and yet bring value to the learning process.
A recent favorite activity of our students is our sorting box. We change up our sorting box all the time to keep the process interesting.
To prepare this simple matching game, we fill one compartment with colorful loose parts and then put matching colored stickers in the other compartments.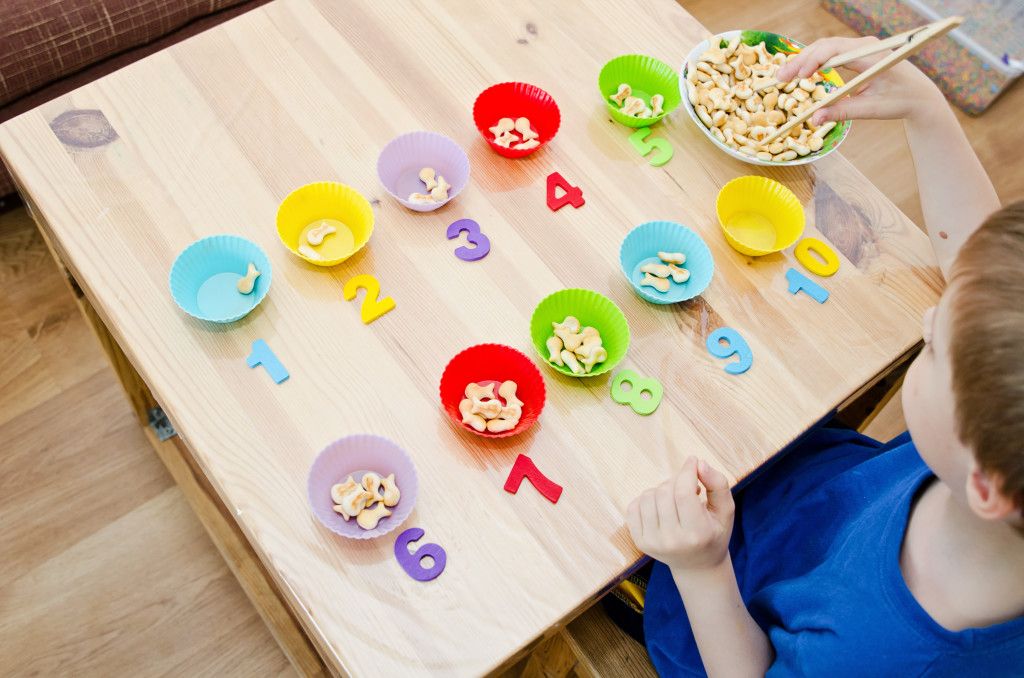 The children sort the colorful loose parts by matching them to the colorful dots. Super simple but lots of learning going on!
Deborah – https://teachpreschool.org/
24. Letter Crafts
Preschool is a wonderful age to do letter crafts and activities. It's a great time to encourage early literacy by helping them discover letters and their sounds in fun and creative ways.
For a number of years, I hosted the 31 Days of ABC, a collection of letter activities and crafts from bloggers all over the web.
Letter crafts don't have to involve a lot of prep work or materials. In fact, some of my favorites involve using found materials from nature. And, they are easy to adapt to other languages, which is important in our bilingual household.
For example, Q can be for "Question" or "¿Qué?" in this easy craft that encourages investigation.
Leanna – https://alldonemonkey.com/
25. Playdough
My favourite activity for preschoolers would be playdough.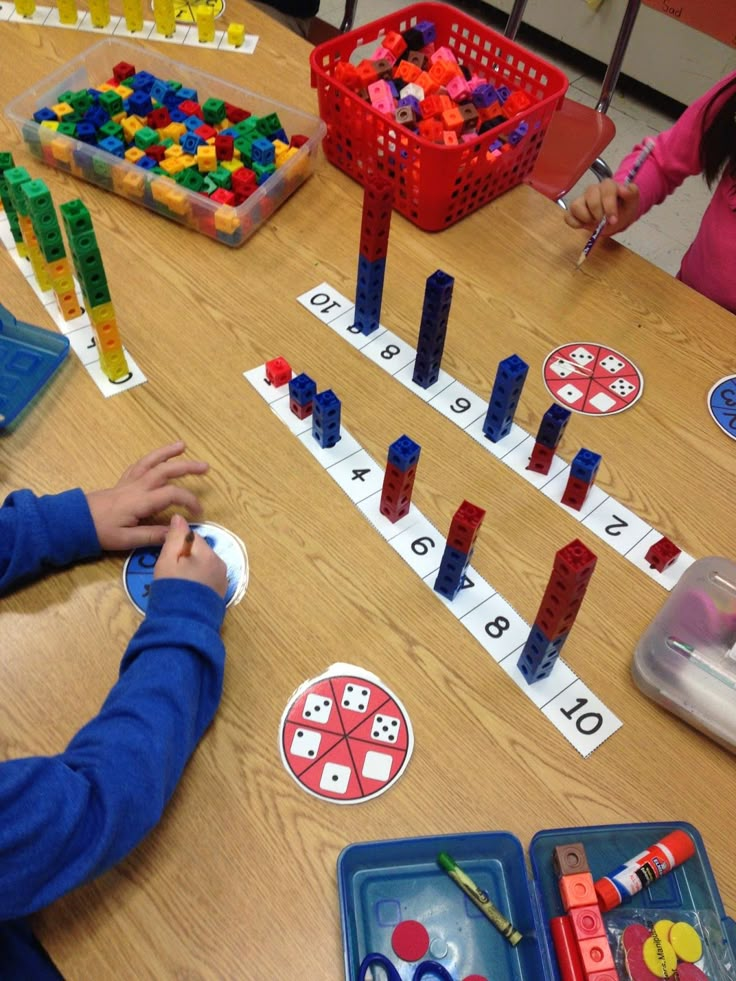 A great, big batch of homemade playdough does the trick!
Playing with playdough can help a preschooler build many skills without even realising. The cutters and gizmos that come with playdough in the shops are fun to use, but my most effective activities come from using just the dough on its own.
You can work on coordination skills by squishing the dough into one big ball, pounding it flat, or rolling it out on the table using both hands to make a sausage.
Rolling small balls between both hands is also great for bilateral coordination.
Working with playdough also strengthens the muscles of the hands, and if you use the fingers to roll little balls, you are working on fine motor
skills as well.
I outline some of the benefits of playdough activities here and I also have a great homemade playdough recipe.
I usually spend some time playing with my kids with just the playdough, seeing what we can make together. Then once we have done lots of bilateral and fine motor work, I let them play with the cutters, rollers and other playdough toys – usually keeps them entertained for ages!
Tracey – https://www.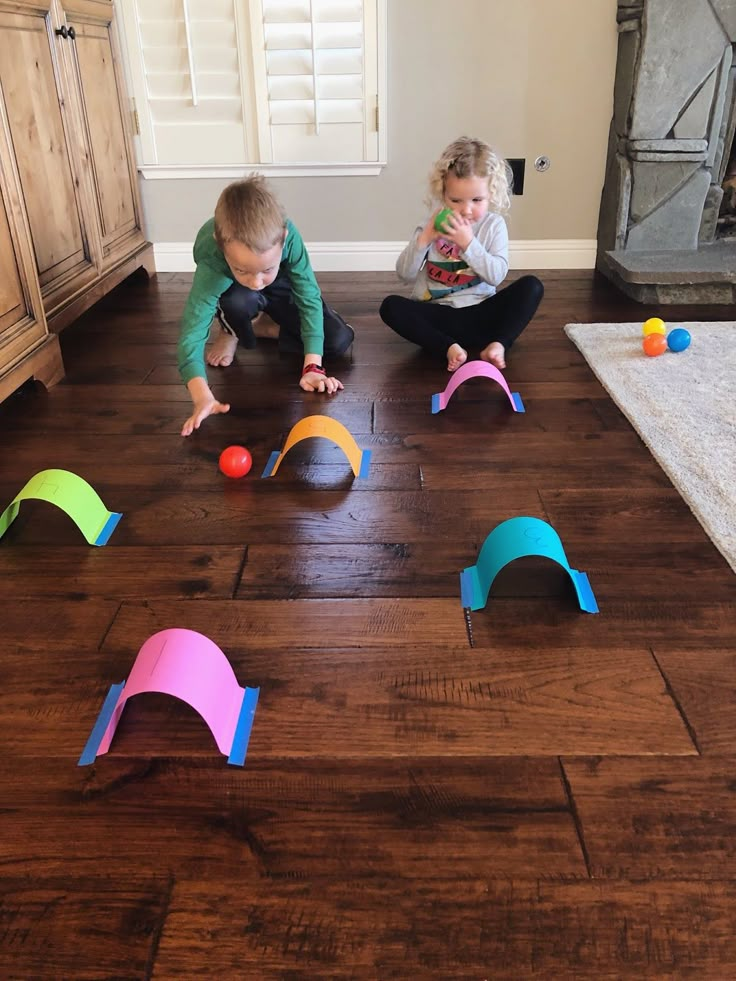 ot-mom-learning-activities.com/
I hope you've enjoyed reading all these new activity ideas!
Get FREE access to Printable Puzzles, Stories, Activity Packs and more!
Join Empowered Parents + and you'll receive a downloadable set of printable puzzles, games and short stories, as well as the Learning Through Play Activity Pack which includes an entire year of activities for 3 to 6-year-olds.
Access is free forever.
Signing up for a free Grow account is fast and easy and will allow you to bookmark articles to read later, on this website as well as many websites worldwide that use Grow.
50+ Super Awesome Preschool Activities
I love a good preschool activities moment, but I HATE having to blindly search Pinterest for the "good ones". It just takes way too long.
I know you feel me.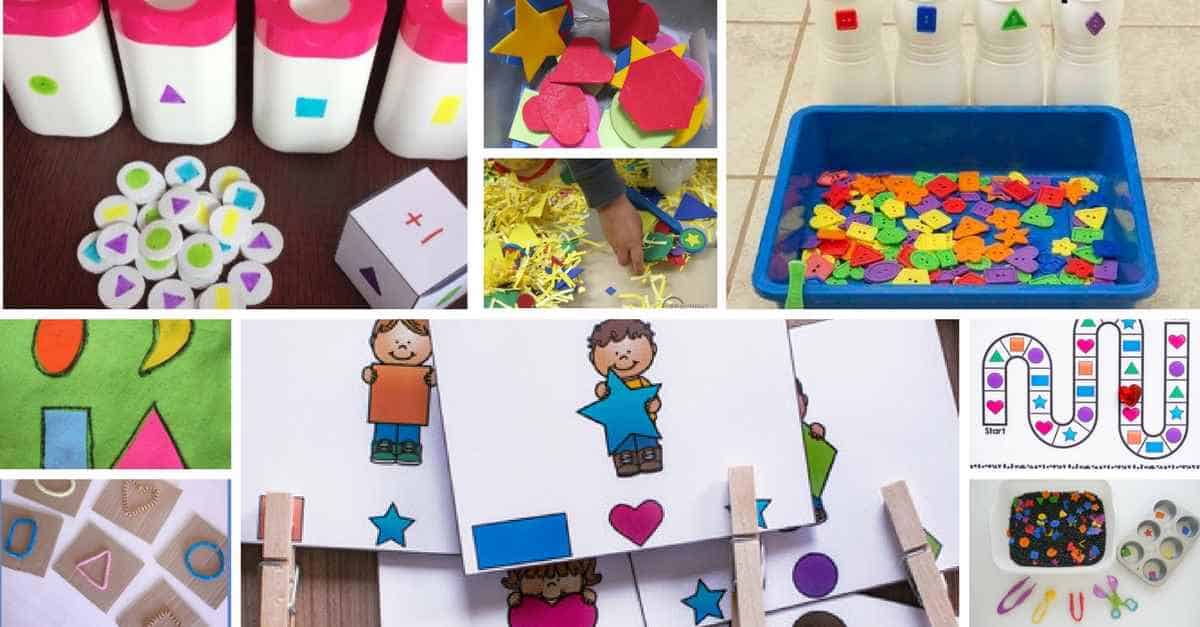 There are so many amazing preschool activities for us to use at home – but wouldn't it be easier if they were all in one place? Friends, it is here.
Welcome to my comprehensive list of activities for preschoolers. I'm so excited to roll this out.
What activities are good for preschoolers?
Any activity that involves PLAY is a great activity for a preschooler.
The world is just opening to them and they are sponges trying to take all the information in. Plus, they do have a few more skills and a lot more background knowledge / life experience than toddlers, along with all that wonder and imagination.
They are living in such a sweet spot for activities.
RELATED: Thinking about doing preschool at home? Check out my super simple homeschool preschool program, Playing Preschool.
So what kind of activities do preschoolers need?
Our preschoolers need hands-on learning (so do our big kids but this post is focusing on preschoolers).
Our preschoolers need tangible (they need to TOUCH everything).
Our preschoolers need a chance to learn by doing (and actual doing, not pencil to paper doing).
Truth be told, in this post, focused more on learning activities for preschoolers  – and I'm fine with it. Preschoolers have a ball doing all toddler activities and sensory bins…
But the activities in this list are ones they can in addition to those. Toddlers aren't ready for complex math activities using dice and tallies – but our preschoolers are.
I wanted a post that really highlighted activities that are geared more towards the pre-k crowd. So I wrote one…
Do you need worksheets for these?
In a nut shell: no. But first, I need to get on my soap box for a minute.
(Throat clear)
There's an INFLUX of preschool activities nowadays that use printables or worksheets and friends, that's just not what our kids need.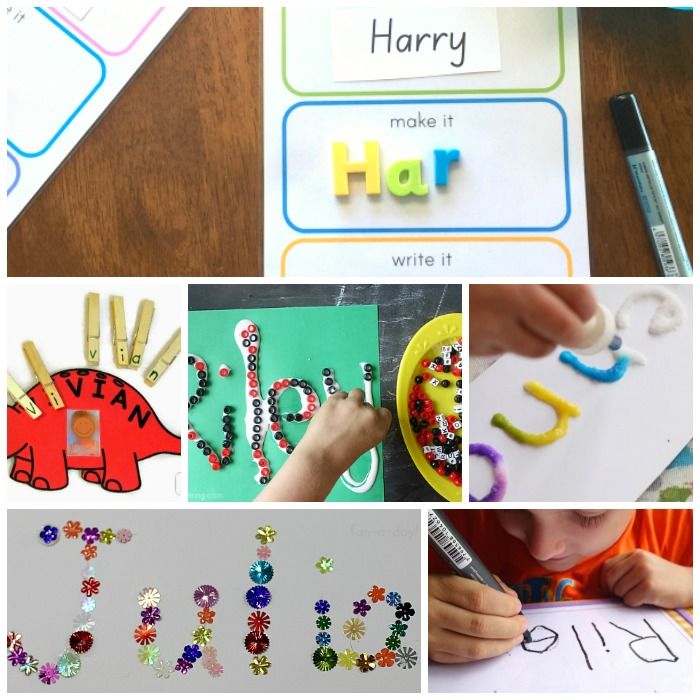 Our preschoolers can do SO MUCH with their hands

Let's give them a chance to show off their skills and abilities WITHOUT using a two-dimensional worksheet.
Here are 50+ activities that prove just how capable and amazing these kids are.
My Favorite List of Preschool Activities
Because I cannot just throw a list of 50-something activities out into the world, I've broken this list into three learning categories:  STEM (particularly math and science), literacy, and art.
Remember, just because I didn't include an array of sensory bin or motor skill activities doesn't mean we walk away from those once we hit preschool land…
I simply wanted to highlight some learning activities for preschoolers that may be a tad much for the toddler crowd.
STEM Activities for Preschoolers
The STEM list of preschool activities is broken into a two sub groups – apparently, I really like grouping.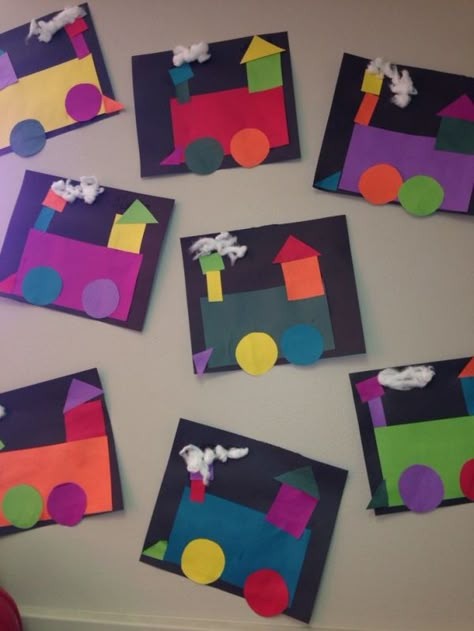 I divided it into math activities & science activities to make it even easier to find the right activity for your kiddo.

Math Activities for Preschoolers

Preschool Math with Duplo Legos – Frugal Fun 4 Boys and Girls

Introducing Addition – Busy Toddler

Count & Bead: Pre-K Math Activity – No Time for Flashcards

Shadow Activity: Build the Blocks to Match – Hands on as We Grow

Shape Sorting Activity – Busy Toddler

Skyscraper Day Building Activity – No Time for Flashcards

Corn Sorting Preschool Math Activity – Busy Toddler

2D Shape Hunt – Playdough to Plato

Find the Shapes – Busy Toddler

Cut and Paste Shape Game for Kids – Playdough to Plato

Make a Domino Line-Up – Busy Toddler

How Many Legos Long? – Playdough to Plato

Post-it Number Line Activity – Busy Toddler

Preschool Build and Measure Center  – Play Teach Repeat

How to Use a Ten-Frame – Busy Toddler

Shaving Cream Foam Block Sensory Play – Days with Grey

Easy Sticker Number Match – Busy Toddler

Post-it Number Match – Busy Toddler

Roll & Count Tally Activity – Busy Toddler

Science Activities for Toddlers

Blowing Balloons with Baking Soda and Vinegar – Hands on as We Grow

Making Potions Science Experimenting – Busy Toddler

Microwave Ivory Soap Experiment – Happy Hooligans

Itsy Bitsy Spider Sensory and STEM Activity – Play Teach Repeat

Bubble Droppers Science Experiment – Busy Toddler

Cool Science: Spring Salt Painting – Toddler Approved

Making Potions Science Experiments from Busy Toddler
Literacy Activities for Preschoolers
Welcome to my list of 20+ Literacy Activities for Preschoolers – we are talking alphabet letters, sounds, name recognition and all the other fun preschool work on road to reading.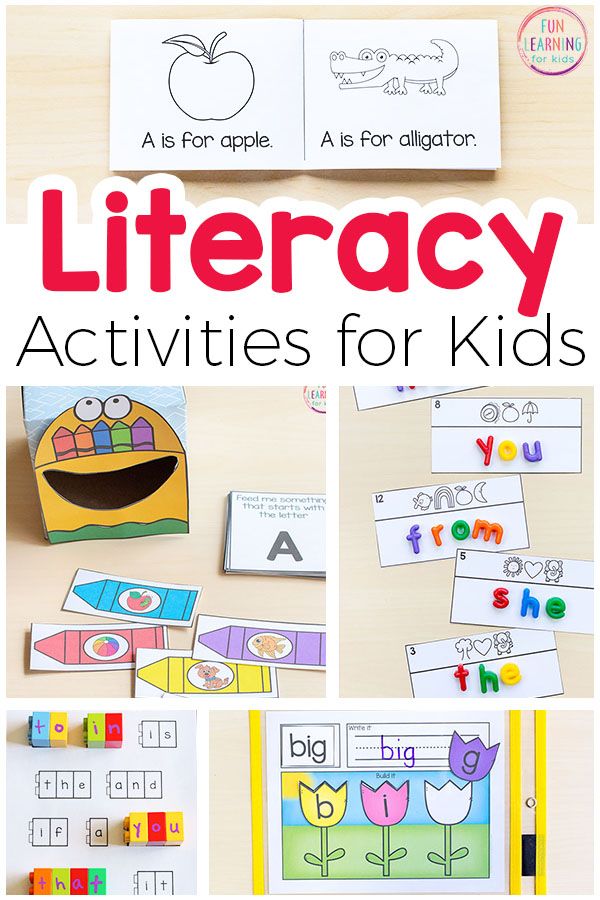 There's no rush to learn to read, and these activities are ONLY meant for kids who are ready for them. Don't worry or push your preschooler into literacy…it'll happen naturally.

When they are ready to explore the ABCs – this is your list.

RELATED: Worried about your child and the ABCs? Read my thoughts on it.

Find Your Name Breakfast Invitation – Days with Grey

Letter Board Name Search – Preschool Inspirations

Alphabet Line-Up with Post-it Notes – Busy Toddler

Hidden Name Art – Fantastic Fun and Learning

Alphabet Sticky Wall – Toddler Approved

Alphabet Ice Game for Kids – Days with Grey

Building Names – Busy Toddler

Sensory Name Recognition Activity – Play Teach Repeat

Alphabet Tunnel Play – Toddler Approved

Sticker Name Recognition Activity – Busy Toddler

Color Words Drive-Up – Days with Grey

ABC Tube Alphabet Matching – Busy Toddler

Giant Alphabet Sticker Connect the Dots Game – Toddler Approved

Marshmallow & Toothpick: Alphabet Building Challenge – Play Teach Repeat

Post-It Names – Busy Toddler

Chrysanthemum Preschool Name Art – Fantastic Fun and Learning

Alphabet Soup Matching – Busy Toddler

Alphabet Construction Zone – Play Teach Repeat

Giant Word Search – Busy Toddler

Build Your Name – No Time for Flashcards

Build an Alphabet Wall with Preschoolers – Toddler Approved

Easy Alphabet Match Up – Busy Toddler

Family Name Matching – Busy Toddler

Alphabet Soup Matching from Busy Toddler
Art Activities for Preschoolers
Who doesn't love a good preschool art moment?!
This list of art activities is filled with process art ideas that preschoolers just love.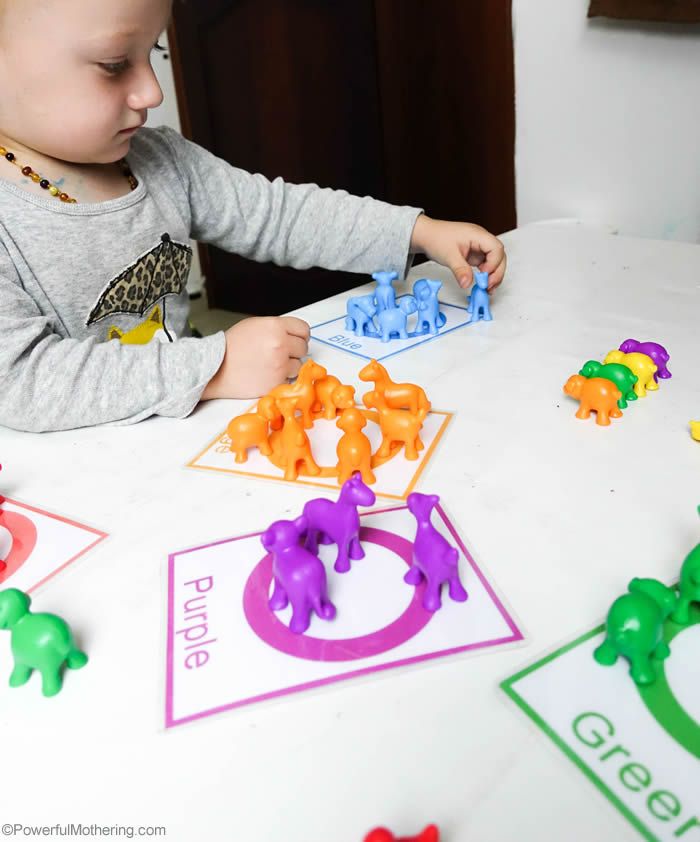 Process art is a fancy term for "art that has no predetermined end appearance". It's a beautiful thing to let our preschoolers explore art without any preconceived expectations.

Paint the Ice – Days with Grey

Watercolor Coffee Filter Flower – Hands on as We Grow

Bubble Painting Art Activity – Fun Learning for Kids

Outdoor Name Art – Busy Toddler

Rubber Band Splatter Painting – Hands on as We Grow

Seashell Self Portrait – Fantastic Fun and Learning

Play Dough Trays for Preschoolers – Play Teach Repeat

Color Mixing Activity – Days with Grey

Frozen Paint Process Art – Busy Toddler

Paper Plate and Button Self Portrait – No Time For Flash Cards

Monster Collage Art Activity – Fun Learning for Kids

Vibrant Paper Towel Art – Happy Hooligans

Pop Can Prints – Easy Art Project – No Time for Flash Cards

Body Paint Process Art – Busy Toddler

 

Ladybug Art – Fantastic Fun and Learning

Paper Plate Art – Play Teach Repeat

Salt, Glue, and Watercolors Writing Activity – Happy Hooligans

Frozen Paint Process Art – Busy Toddler
50+ Awesome Preschool Activities – that's a wrap!
There's a whole world of play-based learning activities for preschoolers out there – it's just a matter of finding them.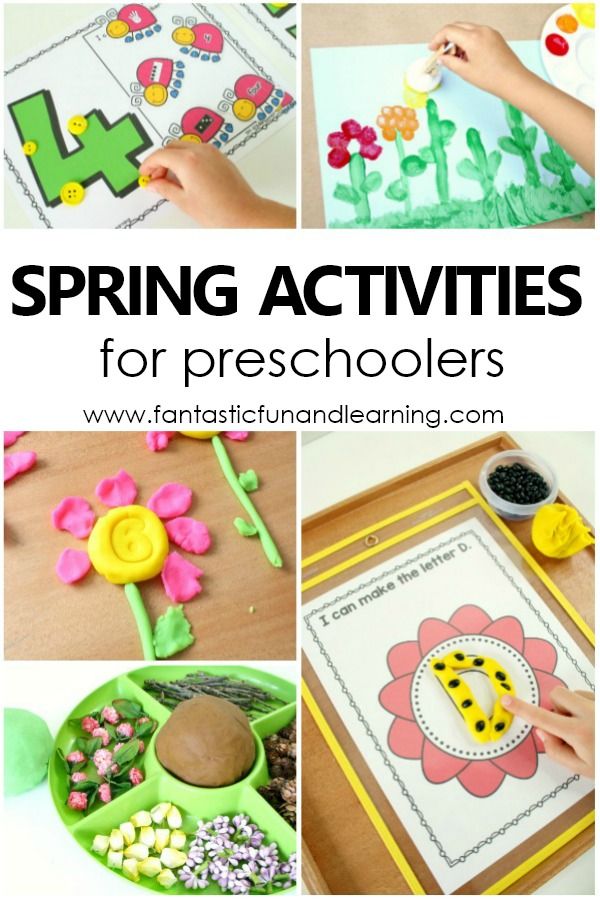 What are your favorite activities for preschoolers?
News | Kindergarten №159
November 1 and 2, 2022 our kindergarten sparkled with all colors AUTUMN , unusual fabulous guests arrived. This is because autumn holidays were celebrated in all age groups these days.
Each holiday was good in its own way: the children of the "Kapelka" group visited the autumn forest and met its inhabitants, the groups "Snezhinka" and "Spring" participated in the unusual adventure of Clouds and Droplets, the groups "Luchik" and "Bell", and the oldest children from the groups "Crystallik" and "Asterisk" presented the audience with a whole performance based on the fairy tale "Tsokatuha Fly".
Everyone - both the spectators and the participants themselves, enjoyed and had a lot of vivid impressions!
On October 26, 2022, , as part of a patriotic project, teachers prepared an interesting, educational event for children on the topic "Family Traditions in Russia" .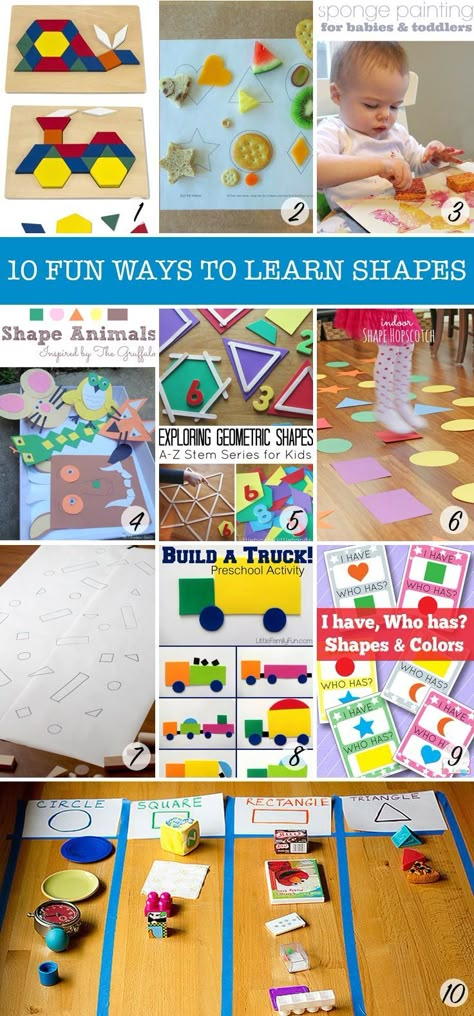 Pupils of the senior group "Bell" got acquainted with the customs, traditions, games of the Russian people. The children "baked" the little lamb in the oven with pleasure, learned the name of the household utensils and the decoration of the Russian chamber.
The project will continue throughout the academic year. How many interesting things are ahead!
October 25, pupils of our preschool institution took an active part in the
Kindergarten Championship in the outdoor game "Hunters and Ducks".
The sports competition caused a storm of delight and enthusiasm among children. It was a bright, unforgettable sight. All groups of participants were awarded with Diplomas and sweet prizes.
We and our children are for a healthy lifestyle! For sports battles and victories!
On September 21, 2022, an unusually interesting sports event took place in our kindergarten.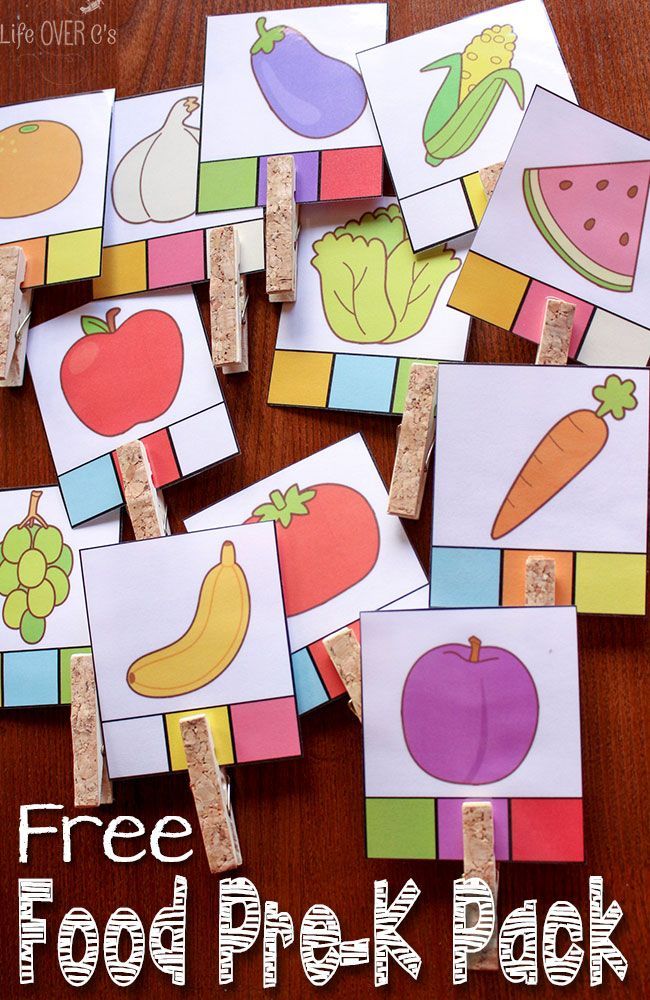 The game program "Around the World" gave an opportunity for children of senior preschool age to get acquainted with exciting sports games from all over the world. The event was prepared and conducted by a physical education instructor. For a long time, children played their favorite outdoor games in a group and on a walk.
On SEPTEMBER 1, graduates of our kindergarten went to the first grade for the first time! Teachers and children congratulate you and wish you to study well, so that we are proud of you!
Congratulate kindergarten pupils and their teachers came to the game program "KNOWLEDGE DAY" Smeshinka and Kaprizka. On September 1, at the beginning of the school year, all groups gathered to get to know each other in a round dance, games and dances to have fun and tune in to the school year. At the end of the entertainment, the children were treated to "knowledge sweets"!!! How many vivid impressions children and adults took with them from this holiday.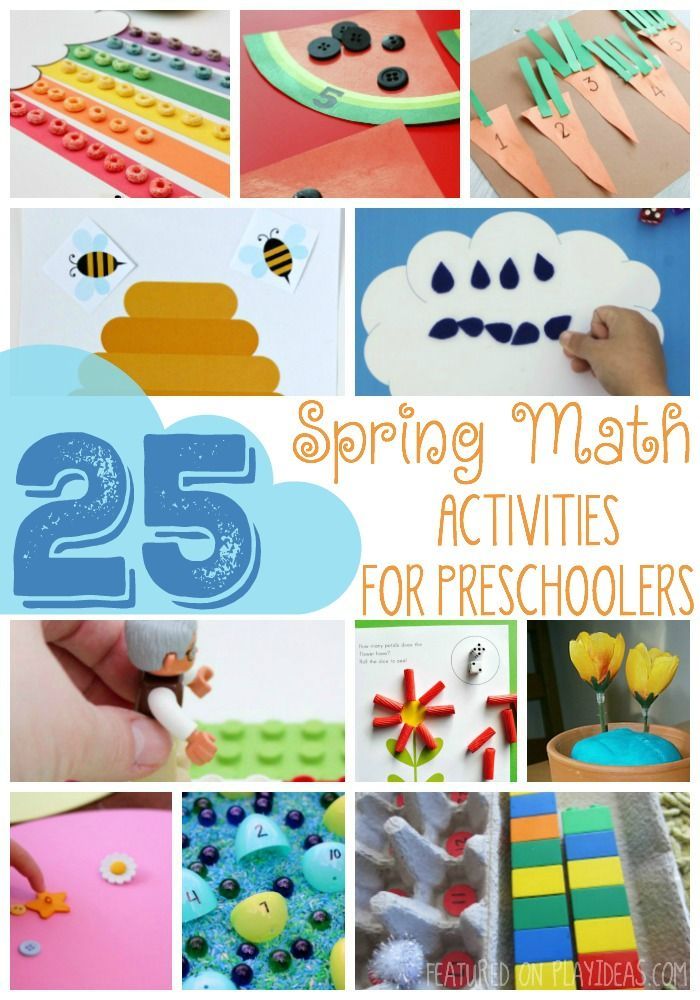 "See you again, SUMMER!" - this was the name of the musical game entertainment for our pupils at the end of this summer on August 31. The children met again before the start of the school year in the music hall. There were many dances, games, songs and lines about summer. It was very interesting with the guests - Babka Yozhka and Leto. Children will remember this fun event for a long time!
DAY OF RUSSIA - our kindergarten celebrated the holiday of the whole country with a special sense of pride, inspiration and joy . Children prepared creative works, learned poems about the Motherland, participated in a quiz and entertaining conversations with video presentations. The holiday in kindergarten was unforgettably bright and solemn.
JUNE 1 IS THE INTERNATIONAL CHILDREN'S DAY. On this day, our pupils participated in an entertaining and informative outdoor game "Merry Express".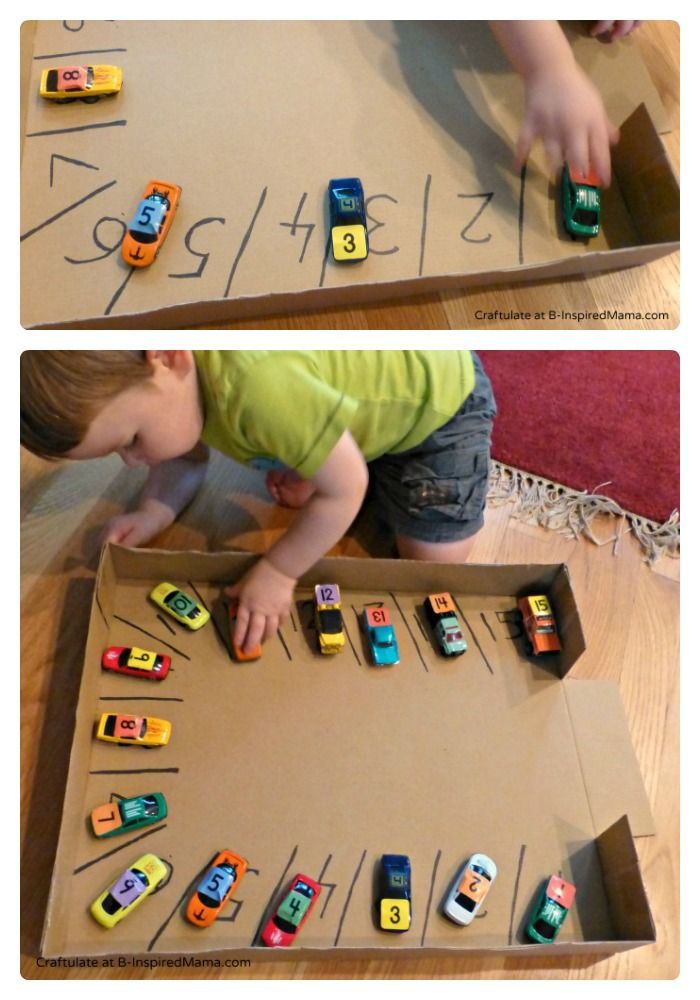 At the stations - medical, sports, fairy tale, art, music - children performed simple and interesting tasks. Everyone was a winner - and everyone received sweet prizes! Grow up happy kids!
A significant moment has come for the oldest pupils of our kindergarten - the
holiday "Graduation -22. Star Rain".
All our "little stars" will soon become first-graders!
On the road, girls! On the road, boys!
Step boldly along the ladder of knowledge!
Wonderful meetings and good books
Steps will be on it.
There will be steep steps on the ladder,
But, the cherished route has been precisely verified,
To make friends with an amazing miracle,
Which is called knowledge!
Children leave the school road,
But a particle of us remains in them!
From kindergarten to school threshold
We see them off to school:
Good afternoon!
May 6, in our preschool institution, within the framework of moral and patriotic education, a holiday dedicated to the 77th anniversary of the GREAT VICTORY was held.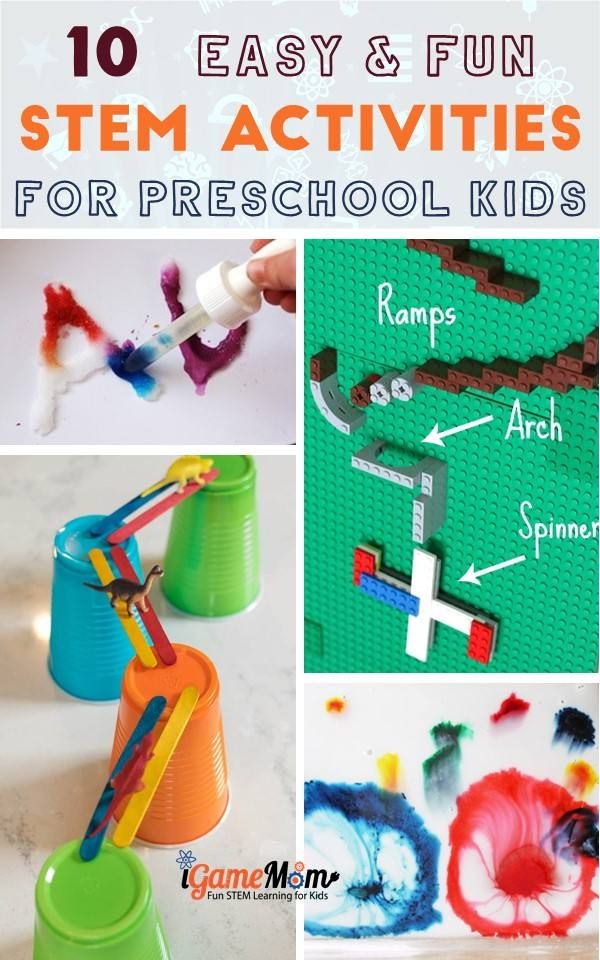 Teachers and children enthusiastically prepared for this day. Thematic conversations were held in groups with videos about the war and victory shown, children and their parents made portraits of their great-grandfathers for the Immortal Regiment, learned songs, dances and poems. Nobody remained indifferent! A minute of silence honored the memory of the soldiers who died on the fronts ... everyone - from young to old!
And we Spring We meet !!!!
Holiday Day of Birds in the younger group "Spring"
"Larks, fly in - bring red spring!" - cheerfully called out the children from the middle group "Bell".


Kindergarten students love physical education. Every year we organize and hold rhythmic gymnastics competition for children of all ages.
March 6, 2022 In our kindergarten, it smelled of pancakes, a children's laugh was heard, music was heard .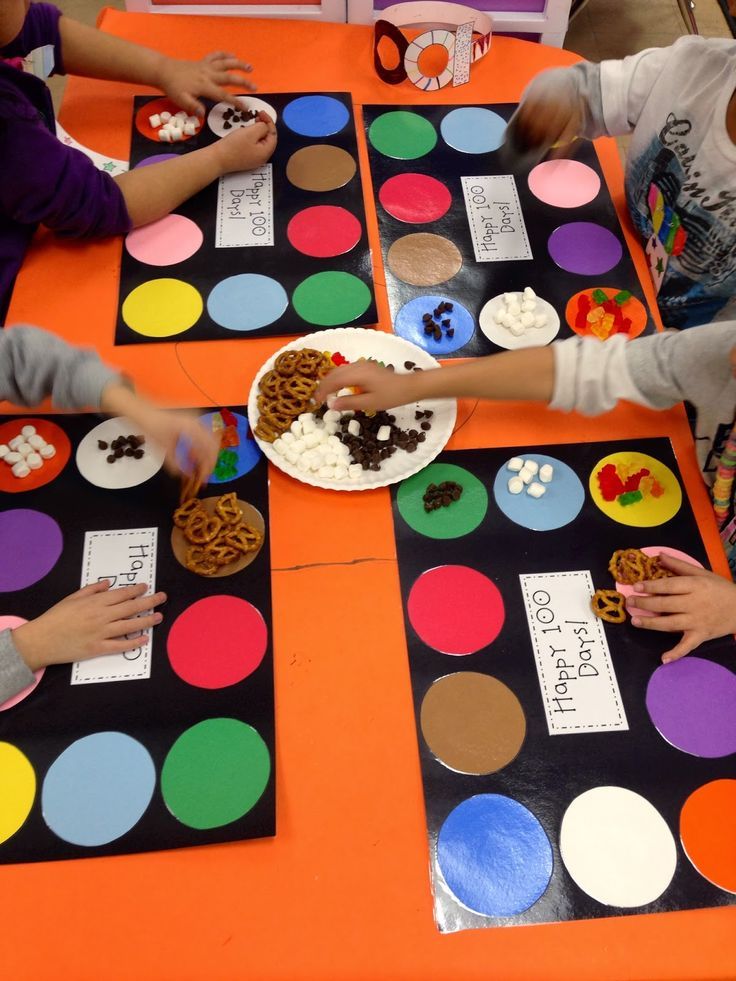 ... celebrated Shrovetide as part of the announced 2022 - year of folk art and cultural heritage of peoples.
"Everyone will congratulate mom in their own way!" - under this motto, holidays dedicated to the International Women's Day on March 8 were held in our preschool institution.
as part of moral and patriotic education of preschool children, in the Kakun of the All-Russian holiday days of defenders of the Fatherland , sports entertainment were carried out. At these events, children watched videos about the Russian army and navy, and also managed to show their dexterity and strength in sports competitions.​
On the eve of the holiday Defenders of the Fatherland Day , an exhibition of handicrafts of pupils and their parents was organized in the kindergarten.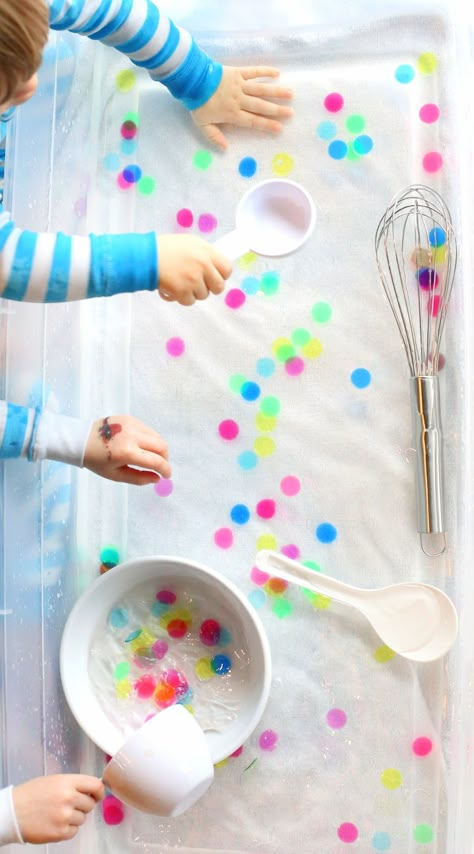 On February 18, 2022, children of senior preschool age took part in the "Checkers Tournament".
Snowy winter is a joy for children! The whole city was covered with white snow ... And in our kindergarten - real magic! Fairy-tale characters, amazing buildings and animals appeared in the snow ... and they themselves are made of snow. A magicians, whose hands the winter fairy tale was created - your children and their educators!

Zimushka-Zima and the Snowman came to visit the children.
All the children had fun in the games, sang songs, danced round dances!
FUN WINTER HOLIDAYS the children of our kindergarten were walking outside in the sparkling white snow and light frost. Strengthened their health in sports competitions "Small Winter Children's Olympics".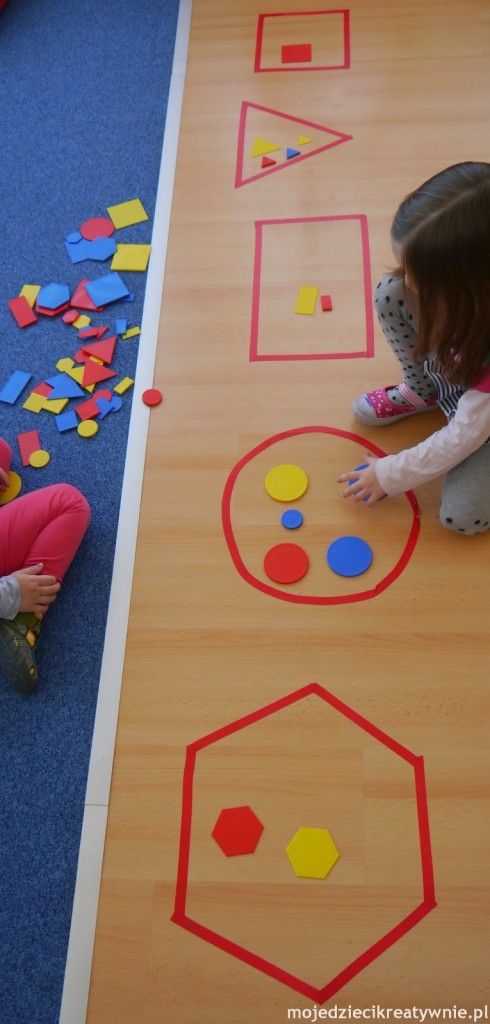 There were no losers! Excellent health and cheerful mood was a reward for everyone - both children and adults!
The New Year holidays were merry and bright in all kindergarten groups!!!
In the last days of autumn in our kindergarten there were matinees "Farewell, Golden Autumn!"
The children were visited by: Golden Autumn itself, Lesovichok, Chanterelle, Scarecrow, Doctor-Lungwort. Children sang songs and recited poems about autumn, performed dances and exercises with leaves, rain with a canvas, and participated in an autumn quiz. And also, like real artists, pupils of different groups played skits and dramatizations.
It was very fun and interesting!
November 12 is Titmouse Day.
On this day, the group "Zvezdochka" hosted an environmental campaign "It's hard for birds to winter - birds need help!"
All colors of GOLDEN AUTUMN are reflected in the works of pupils and their parents.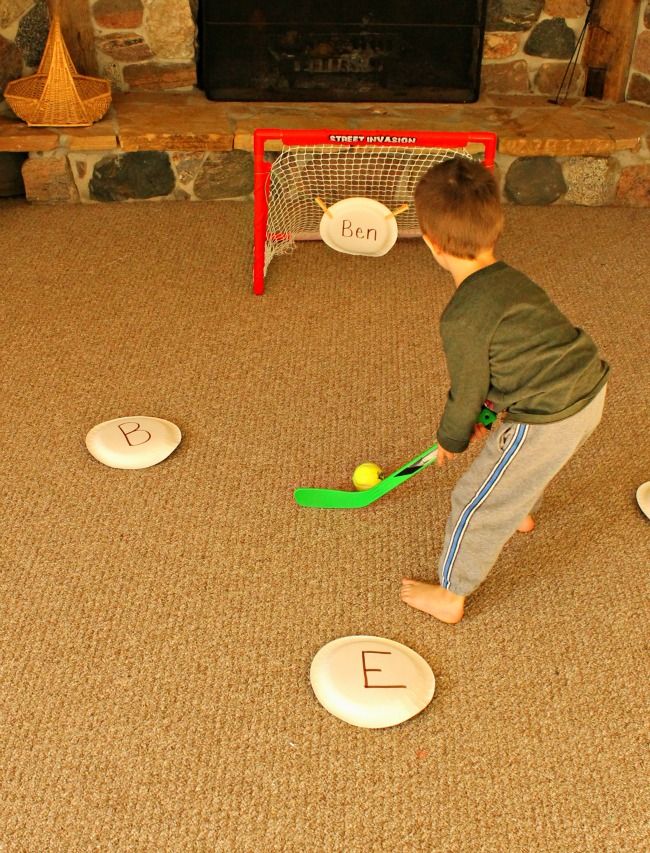 How much creativity, skill and invention they showed in their art handicrafts.
Look how beautiful it is!
As part of the Road Safety Week in our kindergarten from 20.09.2021 events were held for children of all ages: conversations, educational walks, quizzes, watching videos and cartoons on traffic rules.
Children of groups "Zvezdochka", "Snezhinka", "Rodnichok", "Krystallik", "Ray" under the guidance of educators in a playful way got acquainted with the rules of safety on the roads of the city.
As part of patriotic education at the events dedicated to the City Day, pupils in an interesting playful way learned a lot about the history of their native city: about the names of streets and historical facts, about the main sights and natural resources of their native land.
This is such a wonderful exhibition of drawings by pupils and their parents for the City Day.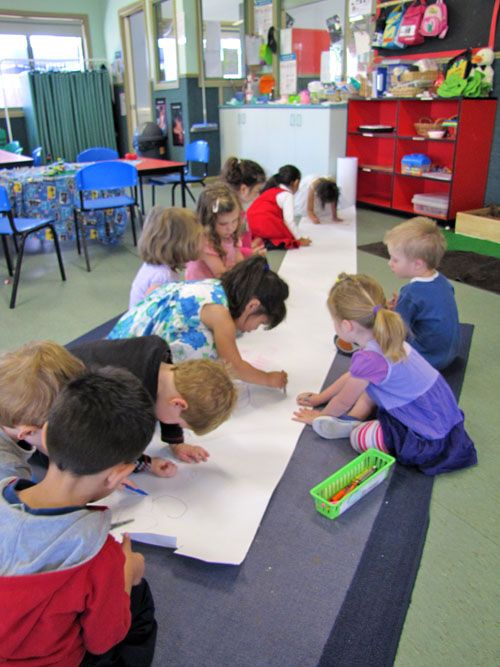 Today (September 1, 2021) in our garden in all age groups was a holiday DAY OF KNOWLEDGE - the beginning of a new academic year! It was a noisy, cheerful and kind meeting of friends!
Children played with Caprice and Smeshinka, and then they got a treat!
Everyone, everyone, we congratulate today on the holiday!!!
June 1, 2021 - CHILDREN'S DAY is celebrated throughout the country. In our preschool institution, a fun outdoor activity for children "Merry Express" was held. Children visited "stations": musical, sports, medical, artistic, fairy-tale, where they were offered outdoor games, riddles, songs and dances. All participants were awarded sweet prizes. The summer began in such an interesting and fun way!
in the s with a 2021
Preparatory group "Bell"
We are not easy for us, it is only one,
This is a holiday of our cheerful, because our cheerful, therefore that soon to school.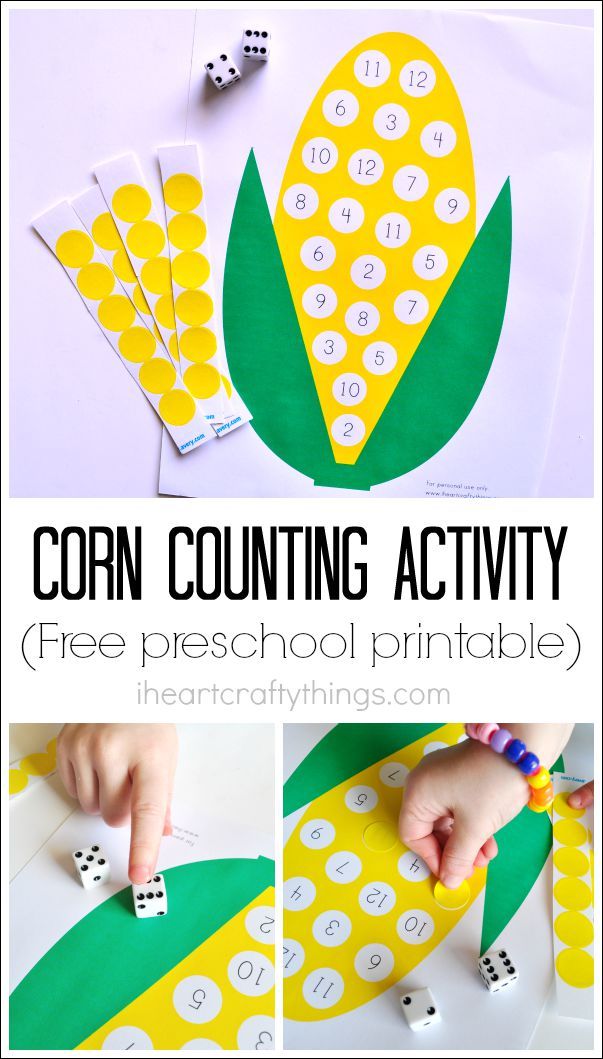 Why are we so cheerful? Why is everyone so happy?
We are going to school, goodbye, kindergarten!
Today we say goodbye to our beloved kindergarten,
We grew up, we grew up, we need to go to school!

Preparatory group "RODNICHOK"

We gathered to have fun, and we do not need peace,
After all, today we have the best holiday in the garden - graduation!
We are elegant and beautiful, we will sing and dance,
We will not let all our guests get bored here today.
And the girls are so beautiful and the boys are the best,
A dazzling success awaits us today!
We are talents and artists, and dancers, and singers.
Clap your hands for us - we are so good!
We begin the holiday of Childhood, the holiday of joyful children,
There will be no place for sadness here, the lights in the eyes are burning.
Let's smile, laugh and wave to you,
Let's start, start our fun graduation!!!
Championship in rhythmic gymnastics between groups of middle and senior preschool age, was dedicated to
61st anniversary of the first manned space flight.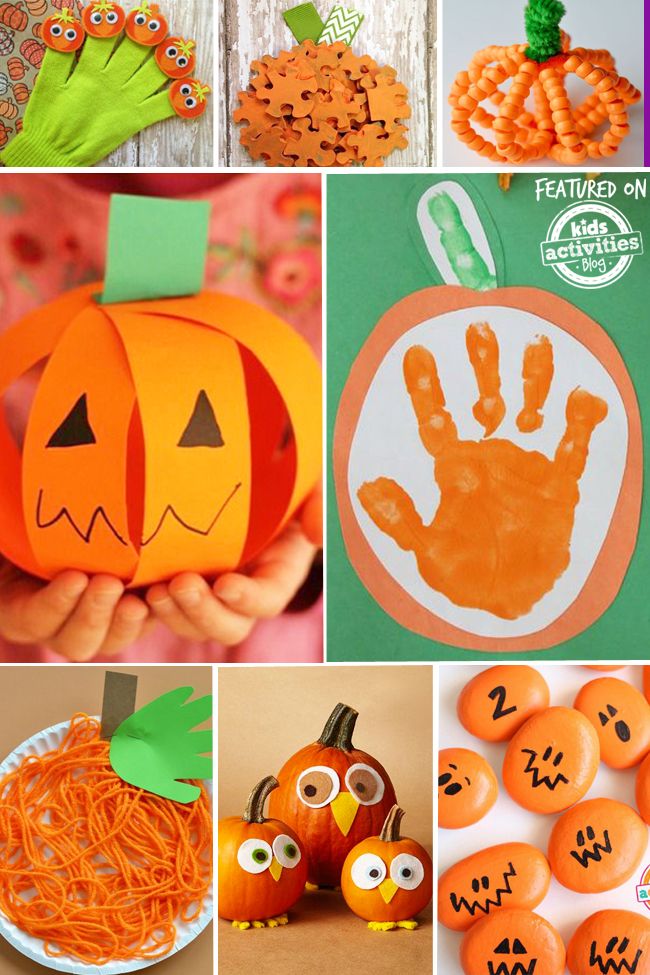 All performances were very bright and memorable, but the victory went to the preparatory group "Rodnichok".
All participants received sweet prizes, and the winners received a kindergarten challenge cup.


To the kids from the group "Drop" for Spring holiday came to visit Matryoshka. They sang, danced, played, guessed riddles - they had fun from the heart!


In our pre-school institution, activities for Cosmonautics Day continue.

04/09/2021 children of senior preschool age took part in sports and educational entertainment.

Our preschool is preparing to celebrate the 60th anniversary of the first manned flight into space : an exhibition of drawings of children and their parents with a space theme is open, in each group a patriotic corner is organized, where our pupils can get acquainted with the feat of the first cosmonaut of the Earth Yu.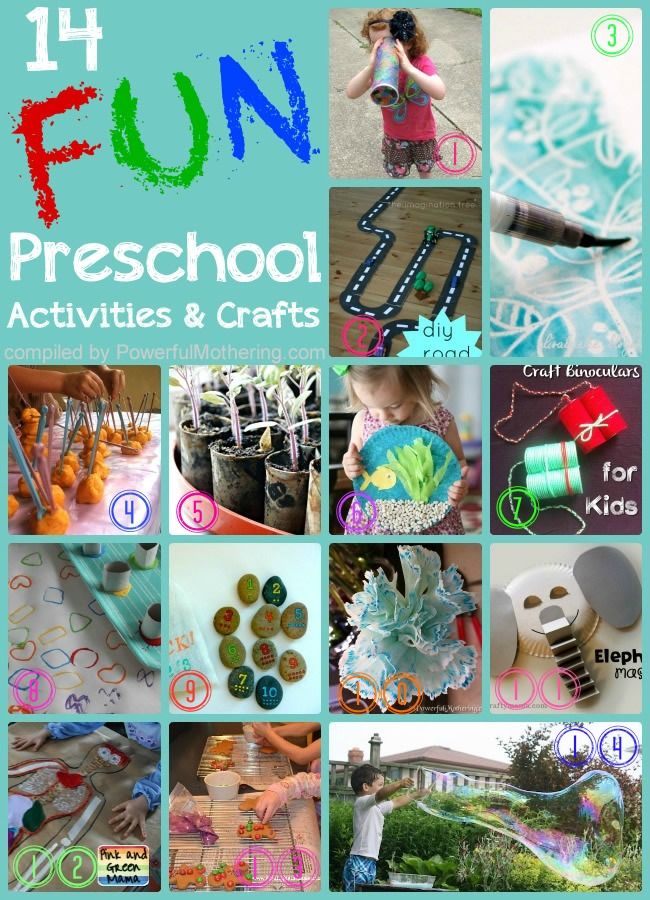 A. Gagarin.
April 2, 2021 The pedagogical team of our preschool institution supported , the "Himing blue" , which was organized in 2005 by the international organization "Autism Speaks". On this day, buildings and objects around the world are illuminated in blue. The action is held in solidarity with people with autism and their families. Materials informing about the social significance of autism problems are available on the resource: http://autism-eto.rf/
Today 03/25/2021, on the eve of the holiday THEATER Day, our little artists, under the guidance of educators, showed and told fairy tales in various types of theatrical genre: toy theater "Kurochka Ryaba", theater of hats (masks) "Teremok", theater of spoons "Masha and the Bear", theater of gloves "Birthday of mouse Asya", origami theater "Three Little Pigs" and cone theater "Zayushkina hut".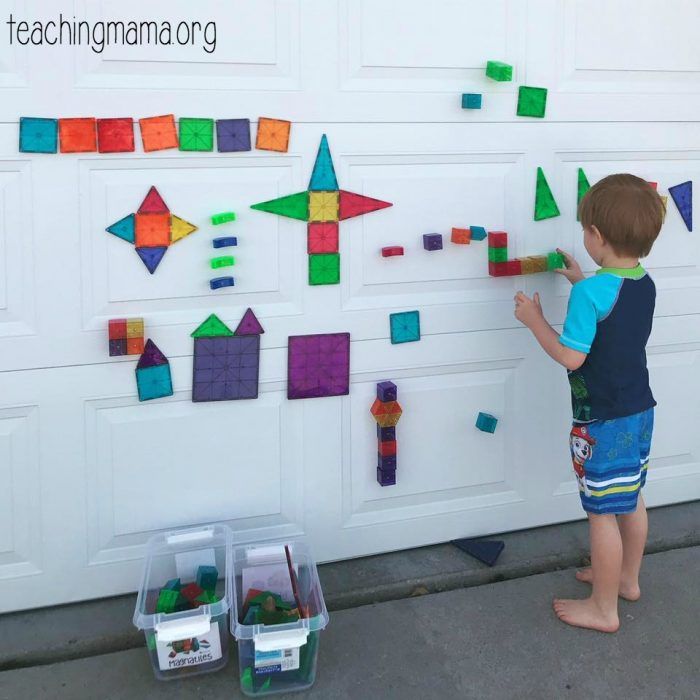 For the smallest educators showed the theater of pictures "Kolobok".
A colorful, fabulous, bright action will be remembered by our pupils for a long time.
How good it is to have a theatre!
He was and will be with us forever.
Always ready to affirm
Everything that is human in the world.
Everything is fine here - gestures, masks,
Costumes, music, game.
Our fairy tales come to life here
And with them the bright world of goodness!
0010 SHIRT. On this day, fervent sounds of music, effervescent children's laughter were heard, and the smell of pancakes, which our wonderful cooks baked for all the pupils, wafted through the garden. Children welcomed the guests... Buffoon and Maslenitsa!!! Many unforgettable minutes were spent by our pupils in games and dances. Children guessed riddles, read poems, watched funny videos about the Maslenitsa folk holiday. Well, of course, at the end of the holiday everyone enjoyed pancakes!!!

On March 4 and 5, pupils of our preschool educational institution congratulated their mothers
on the first spring holiday on March 8.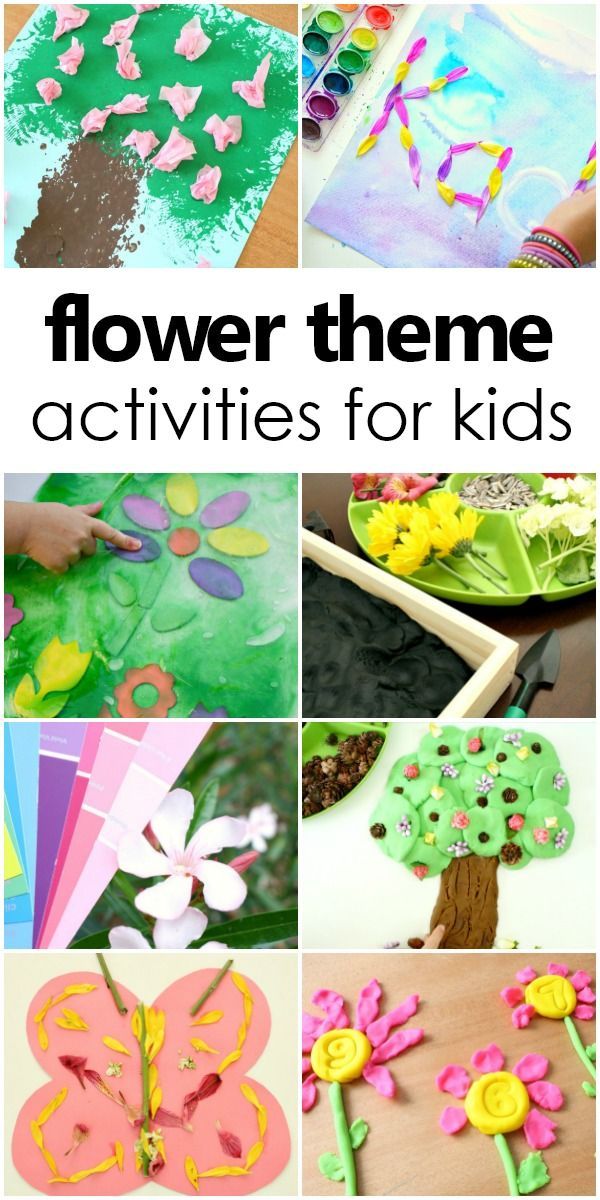 Together with the teachers and the music director, the children prepared performances where they performed like real artists. Children of junior and middle groups showed the musical "The Sun and Mom", Children of senior and preparatory groups showed their artistic talents in staging fairy tales "The Wizard of the Emerald City" and "Alice in Wonderland". The performances were filmed so that mothers and grandmothers, aunts and sisters could enjoy the work of little artists. All groups prepared handmade gifts for mothers. Needless to say... these two days were fun!!! Everyone was satisfied and happy!!
0009 Defenders of the Fatherland Day.
Groups of children of senior preschool age have been in the role of aircraft pilots, brave navigators, sailors. Fun competitions and relay races did not leave anyone indifferent.
All participants were brave, dexterous and skillful!
Today January 14, 2021 our pupils said goodbye to the Christmas tree, which brought so much joy to the kids on New Year's Eve.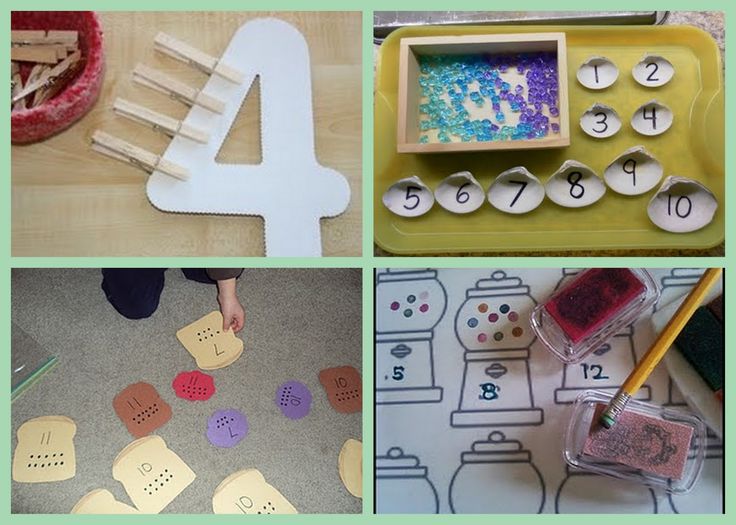 Near the Christmas tree they were met by Zimushka and the Snowman. Children led round dances, sang songs and played with the guests of the holiday. It was fun and noisy today at the festival. The magic wand turned off the lights on the Christmas tree and everyone said in unison:
"Goodbye, Yolochka! See you next year!"
Children of senior preschool age participated in fun competitions and entertaining games. The guests this time were Krosh and Sovunya, familiar to children from cartoons. Everyone had a lot of fun!!!
DEAR MOTHER OF OUR STUDENTS!
Happy Mother's Day!

Video greetings for mothers:
https://cloud.mail.ru/public/4ydq/2ecyrf6SW
https://cloud.public/2z2.ru/public/public/publik

https://cloud.mail.ru/public/4sNi/2ZsLZ8vBG

https://cloud.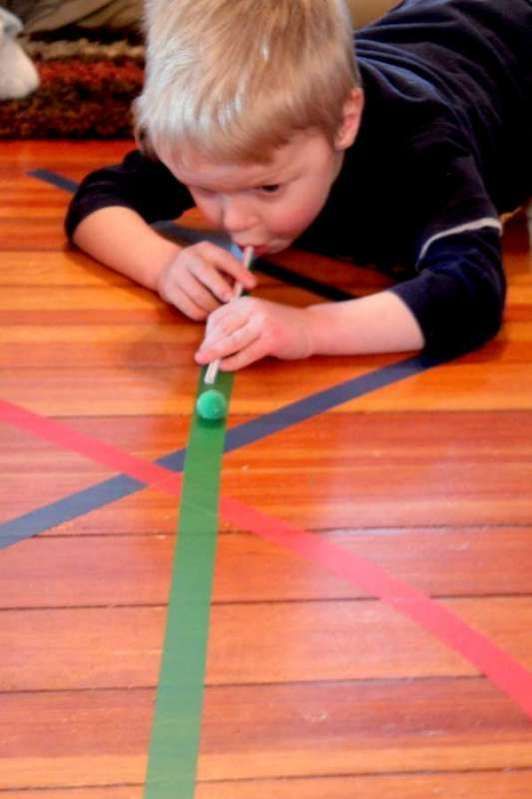 mail.ru/public/Eu4s/2omFzZpES

https://cloud.mail.ru/public/4W9R/ 5bjRpL4xy
https://cloud.mail.ru/public/3i54/2mC6LPpAk
https://cloud.mail.ru/public/5gHw/XqQv3UrVv
https://cloud.mail.ru/public/36ni/KJTUTRNPP
video-94cd7fe11b90d3177e8c2376f1fb314b-V.mp4 (28184307)
Titmouse day in kindergarten.

Wonderful time - AUTUMN! How many amazing crafts made from natural materials can be thought up and creatively brought to life. And if you still do this with your children after an autumn walk in the park? Invaluable time spent with family!!
Many thanks to the exhibitors - parents and their children.
The magic of nature visited our kindergarten. The exhibition took place at the end of October 2020.
By the new academic year, the exhibition "I love Saratov" was opened in our educational institution as part of the project of moral and patriotic education of preschool children.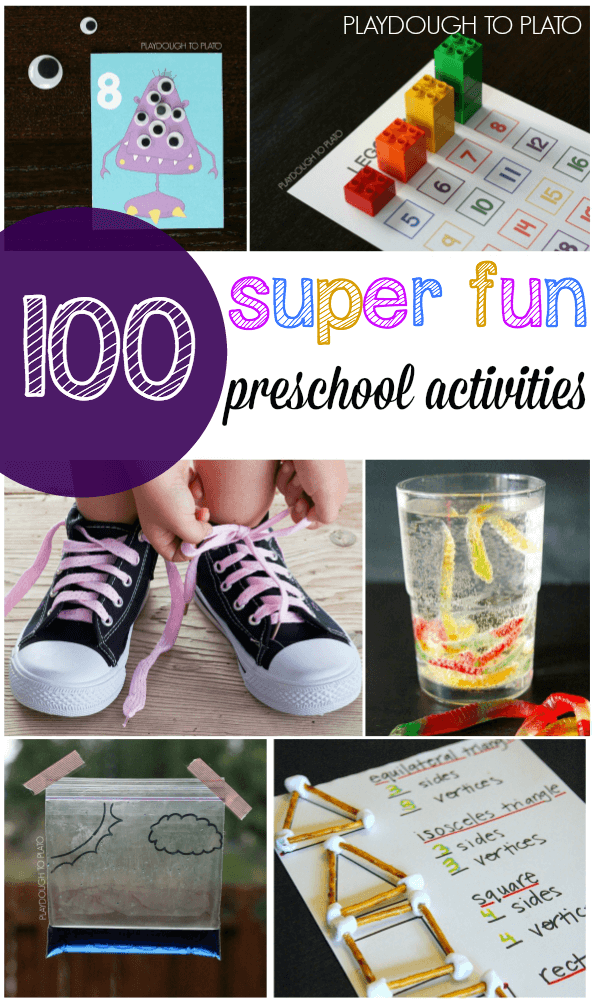 The photo shows easily recognizable significant and memorable places of our hometown.
08/12/2020

On March 5 and 6, 2020, pupils of our preschool institution congratulated their mothers. Fun, colorful and bright were the matinees dedicated to the International Women's Day 8 MARCH. Teachers, together with the children, prepared gifts for mothers and, of course, unforgettably touching congratulations in songs, dances and poems!
02/27/2020, all kindergarten groups participated in a fun performance with games, dances and songs "MASLENITSA". Preschoolers of all ages prepared poems and songs for this entertainment. We learned a lot of interesting things from the video "Seeing Shrovetide". We played enough fun, outdoor games with Baba Yaga, Spring and Zimushka. And at the end of the entertainment, everyone enjoyed delicious pancakes prepared by the cooks of our kindergarten. Farewell to the SHIRT! Hello Spring!
06.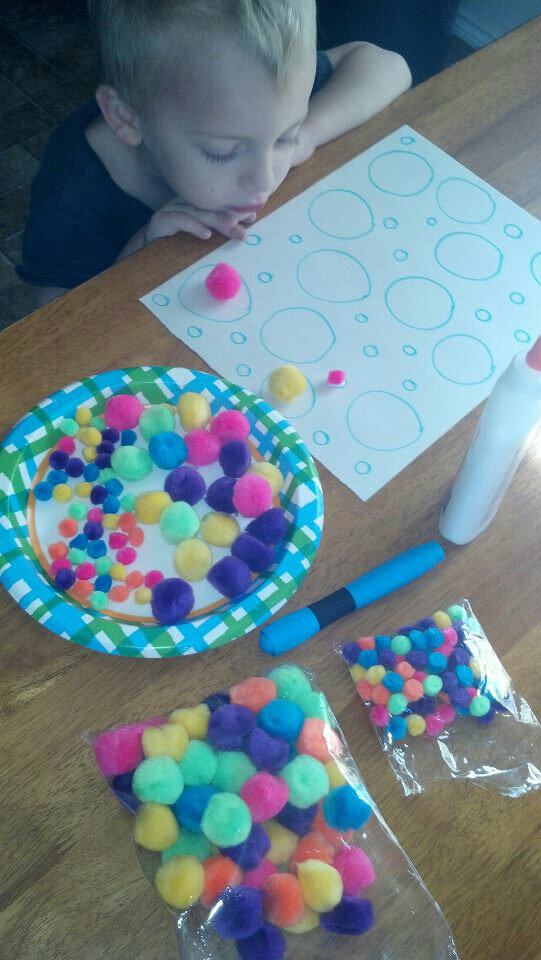 02.2020 an event for group educators was held in an educational institution. the exhibition "Portraits of Professions" was prepared by the staff, where teachers presented didactic material made by their own hands for conducting role-playing games with pupils of all ages. The exhibition turned out to be very interesting. Thanks to everyone who participated in the production of manuals and materials for classes and games!
On February 4, 2020, a qualifying round for young readers of the "My Pushkin" contest was held in a preschool institution. The competent jury of the competition, consisting of the head, deputy head for educational work, speech therapist and educators, noted the wide and interesting repertoire of poems, the expressiveness of the performance of small artists. And most importantly - once again touched the great poetry of Alexander Sergeevich Pushkin.
At the end of December 2019, our kindergarten celebrated the New Year together.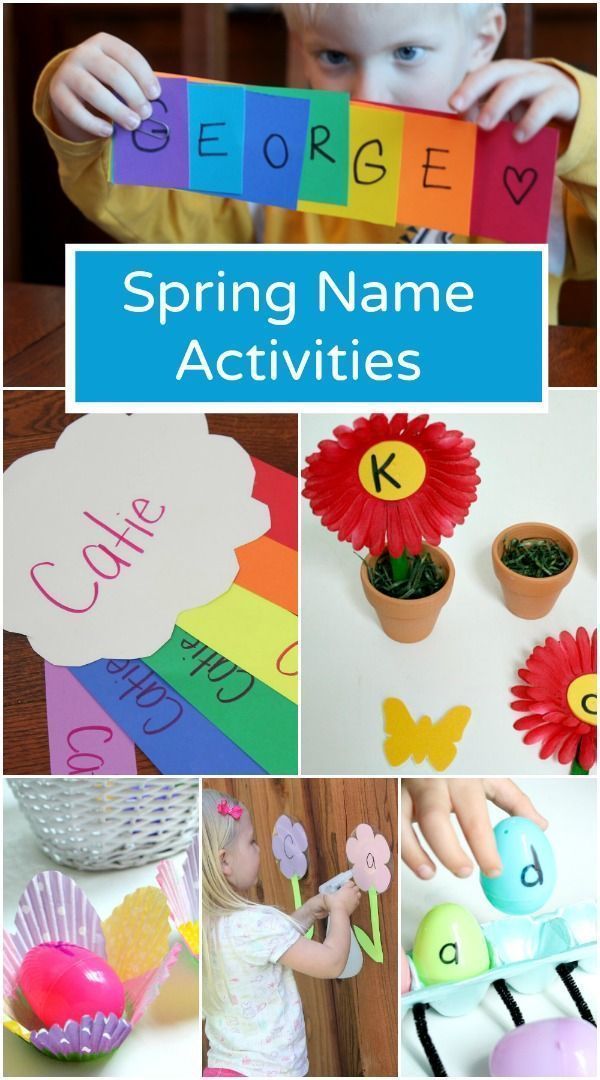 Festive matinees were held in all age groups. Senior pupils of the kindergarten showed the fairy tales "The Nutcracker" and "The Blue Bird". Children from middle and younger groups participated in the New Year's performances "Mittens" and "Snowman visiting the children." The holidays were very fun - with songs, games, dances and round dances around the Christmas tree!!!
December 10, pupils of senior and preparatory groups took part in a sports event
"Championship of the kindergarten in the outdoor game "Hunters and Ducks"
(physical education instructor Stankevich T.N.) Pobeda went to the senior group "Rodnichok" (teachers Bobrova O.M., Sultanova E.V.)
The second place of honor was taken by children from the group "Bell" (teachers Klimova I.G., Lukashova I.G.)
Congratulations to the strongest and most dexterous!!!
At the beginning of December, EXHIBITION OF CRAFTS, made by the hands of pupils and their parents "NEW YEAR AT THE GATES" was organized in the kindergarten.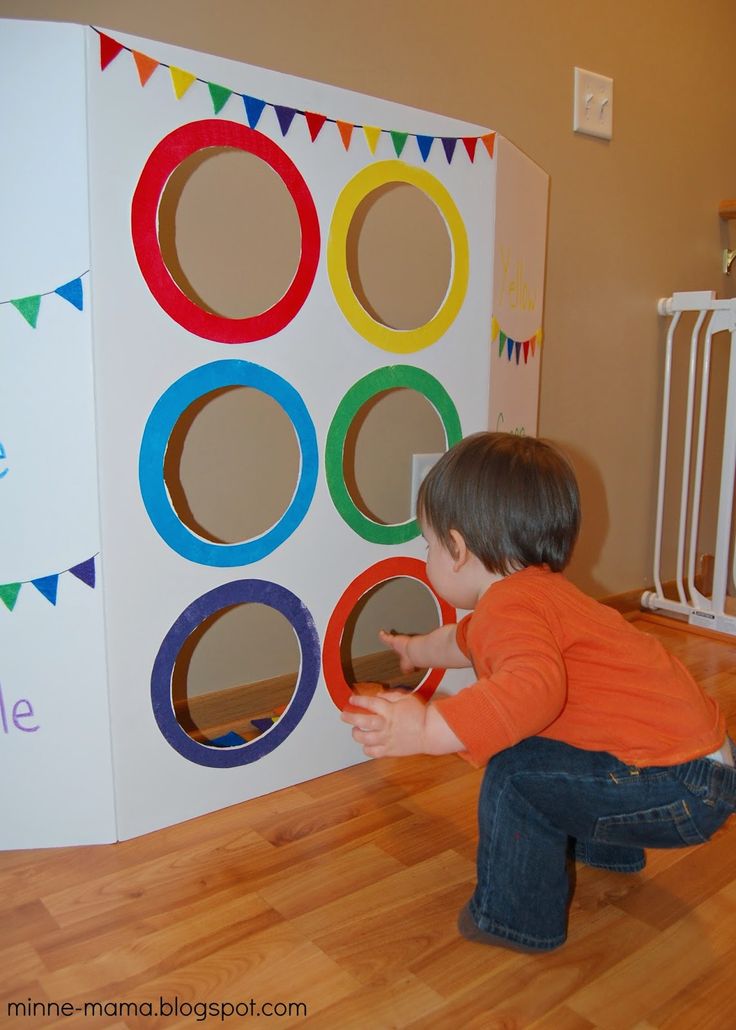 On November 6 and 7, autumn holidays were held in our garden. Children of the older group showed a wonderful fairy tale by G. Rodari "Cipollino". The children of the preparatory group presented a dramatization of I. Krylov's fable "Dragonfly and Ant". The smallest artists were autumn raindrops, mountain ash, mushrooms, hedgehogs and birds. It was very fun and interesting. The guests unanimously applauded the "real artists"!
An exhibition of drawings "A corner beloved by the heart" of children and parents was organized in our garden for City Day.
On June 26, the children met Arkady Parovozov, the hero of their favorite cartoon, as a guest.
Together with him they participated in fun relay races. All participants received commemorative medals from the guest.
This is how fun, interesting and useful children spend their summer holidays in their favorite kindergarten!
---
On June 18, an exhibition of creative works "Over the seas, over the waves.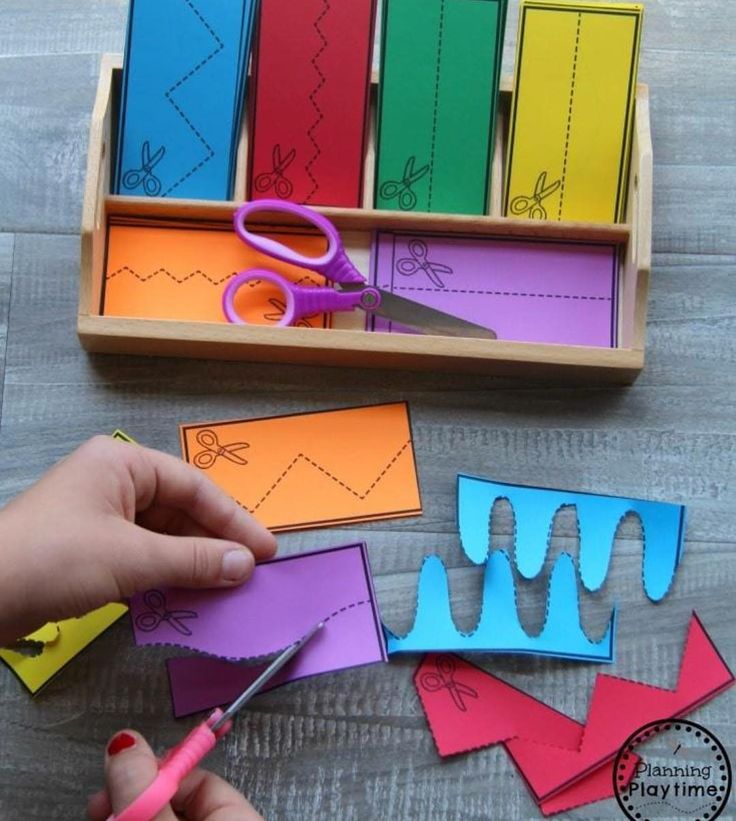 .." was opened in our garden .
Pupils and their parents presented bright, interesting crafts.
Children's Day celebration was fun and interesting in our garden.
We are all very friendly in the garden,
We want to run and play.
If we jump higher, we'll fly with the clouds!!!!

Our kindergarten has already begun to prepare for the celebration of May 9th.
Pupils and their parents brought their works to the exhibition dedicated to the Victory Day.
SPRING HOLIDAY FOR KIDS.
April 10 kids of the 1st junior group "Kapelka" performed for the first time in front of their parents at the matinee "Spring has come!". The children sang songs and recited poems. Together with their mothers, they took part in games and round dances. Both small artists and grateful spectators were very pleased. And in the garden it became happier and brighter from the smiles of little suns.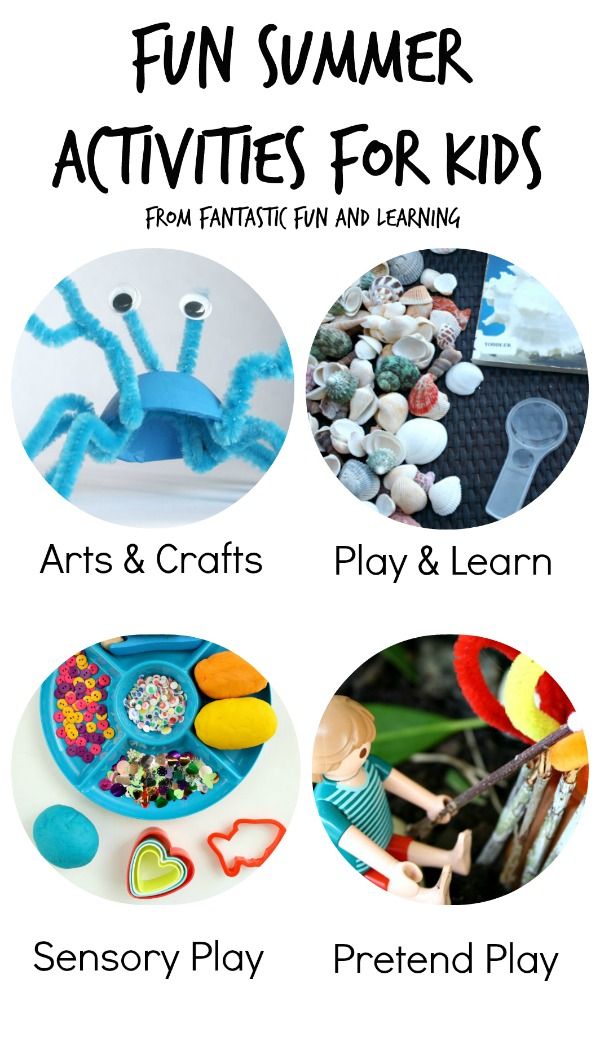 Congratulations on the premiere!!!
RHYTHM COMPETITION.
April 10, children of middle and senior preschool age took part in the annual sports competitions in rhythm.
This year, pupils of the junior group "Snowflake" (composition "Sunflowers") also took part in the competition and took an honorable third place.
The second place was taken by the children of the group "Bell" with the performance "Tsvetik-semitsvetik".
The first place was shared by the preparatory group "Asterisk" (composition "Sea") and the middle group "Rodnichok" (composition "Friends").
For originality, the performance of the senior group "Luchik" (composition "Chippolino") was awarded with a diploma.
All participants were given sweet prizes. And the cup went to the winners!!!
VIDEO PERFORMANCE of all groups can be viewed
youtube.com
CHILDREN'S BOOK DAY IN THE GARDEN,
On April 4, as part of the celebration of World Children's Book Day, an exciting event was held for older preschoolers with a video about the history of the book, with quizzes and educational games.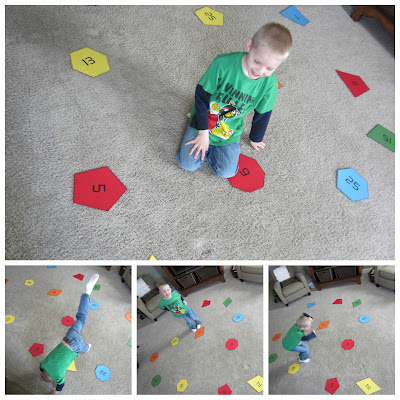 Especially for this day, the children of the preparatory group "Asterisk" prepared books made by their own hands with the help of their parents. Each child presented their book. The event was held in an exciting way.
PARENT EVENTS.

From February to April of this year, parent-teacher meetings were held in the preschool institution showing elements of activities for preschoolers. Parents became participants in the master class of teachers, spectators of children's performances, received professional advice from narrow specialists: a music director, a defectologist teacher, a speech therapist teacher.
"RODNICHOK" GROUP (middle group)
BELL GROUP (middle group).
Group Star (Preparatory Group)
February 4, 2019, a "Didactic Games Competition" for teachers. All kindergarten teachers presented didactic games made by their own hands.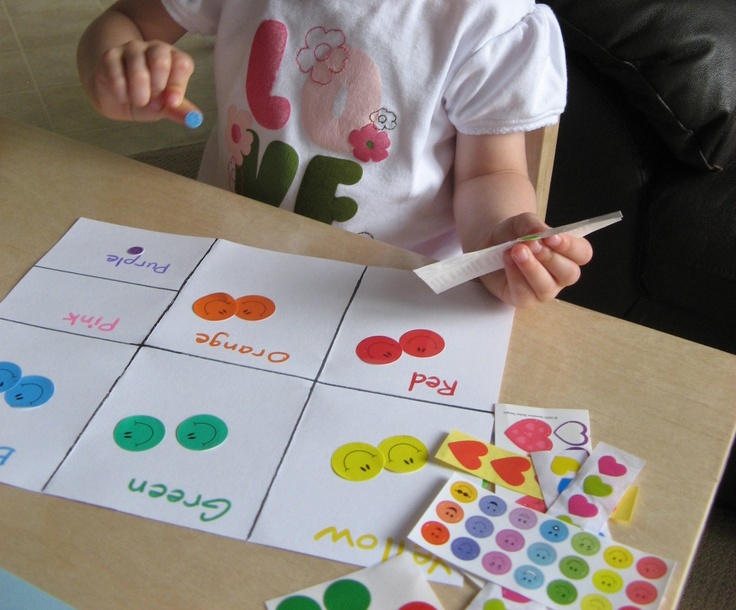 Each participant gave a master class on different activities for preschoolers. A lot of fiction, fantasy, creative skills were shown by teachers in the preparation of manuals for didactic games.
On October 24, the sports competition "Hunters and Ducks" was held in our institution. Children of middle and older pre-sheol age participated in the competition. The jury determined the winners: the 3rd place was shared between the groups "Bell" and "Ray", the 2nd place was taken by the group "Rodnichok", the winners of the competition - the group "Asterisk". All participants received sweet prizes.
. Teachers Kutepova O.V. and Shishova V.A. prepared a greeting for colleagues for this day, in which all employees of the kindergarten took part. The administration of the institution, represented by the head Levchenko S.V., congratulated all employees on their professional holiday. and Deputy Head of the VOR Bylinkina O.V.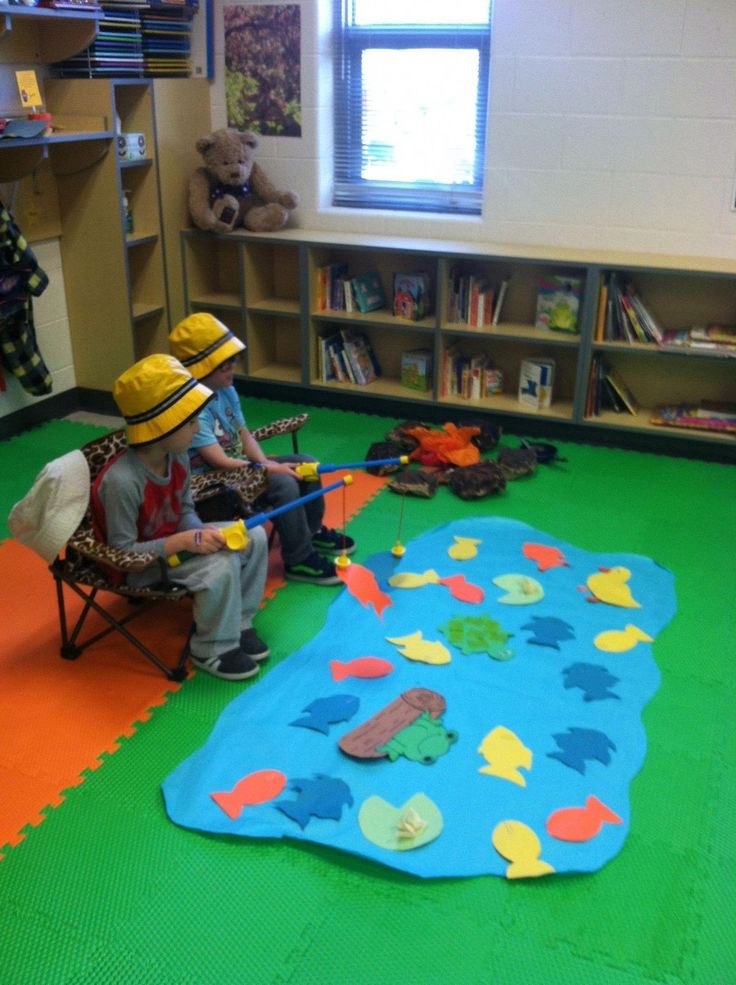 Children celebrated September 1 - Knowledge Day with cheerful games, poems and songs. Smeshenka and Kaprizka came to visit them, who played with children, made riddles, and danced. The celebration continued on the playgrounds. Children drew bright, fabulous pictures on the pavement with colored crayons. The new school year has started with joy in our kindergarten! All success and good luck!!!!

On June 1, 2018 , a holiday dedicated to Children's Day was held in our kindergarten. This morning there was a lot of laughter, joy and smiles. The children read poetry, sang songs, drew with crayons on the pavement and played fun outdoor games.



On May 31, 2018, , the graduates' holiday "Parade of the Planets" was held in our institution. The participants of the event were the children of the preparatory groups "Snezhinka" and "Crystallik", teachers and parents. Ringing songs, poems and good wishes sounded.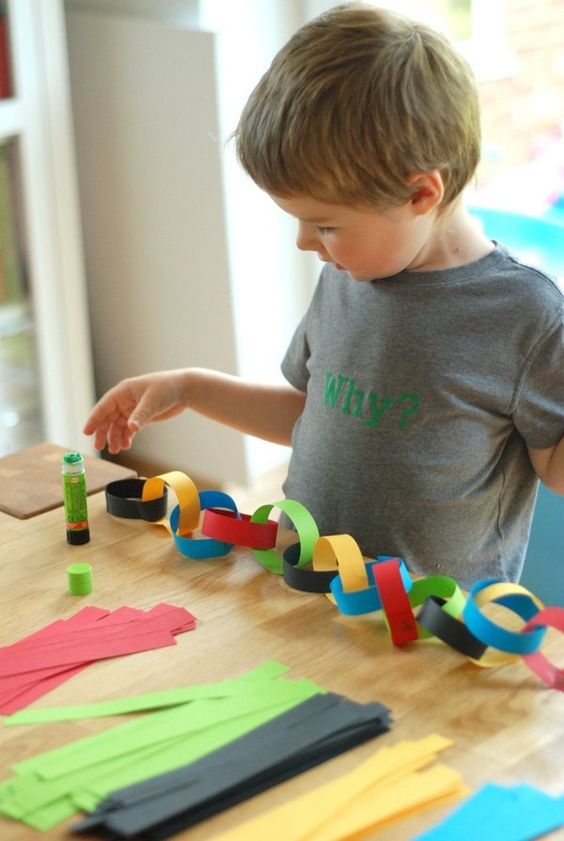 Graduates performed dance numbers, exercises with ribbons and with a canvas. The holiday was filled with laughter, warmth, gratitude. In the touching moments of farewell to the kindergarten, both children and adults did not hold back their tears. Good luck, joy and a bright path to you - our children! Do not forget that your kindergarten has become native !!!!
On May 25, 2018, , on the basis of our institution, a city methodological association of physical education instructors was held on the topic "Combat exercises as a means of organizing physical education classes and leisure." The participants of the seminar were invited to watch, which has already become traditional in our kindergarten - review of the system and songs, dedicated to the Children's Day. Our pupils showed drill exercises, demonstrating sports skills: the ability to clearly and quickly execute commands, sing a drill song rhythmically, change into columns and lines, and chant chants in unison.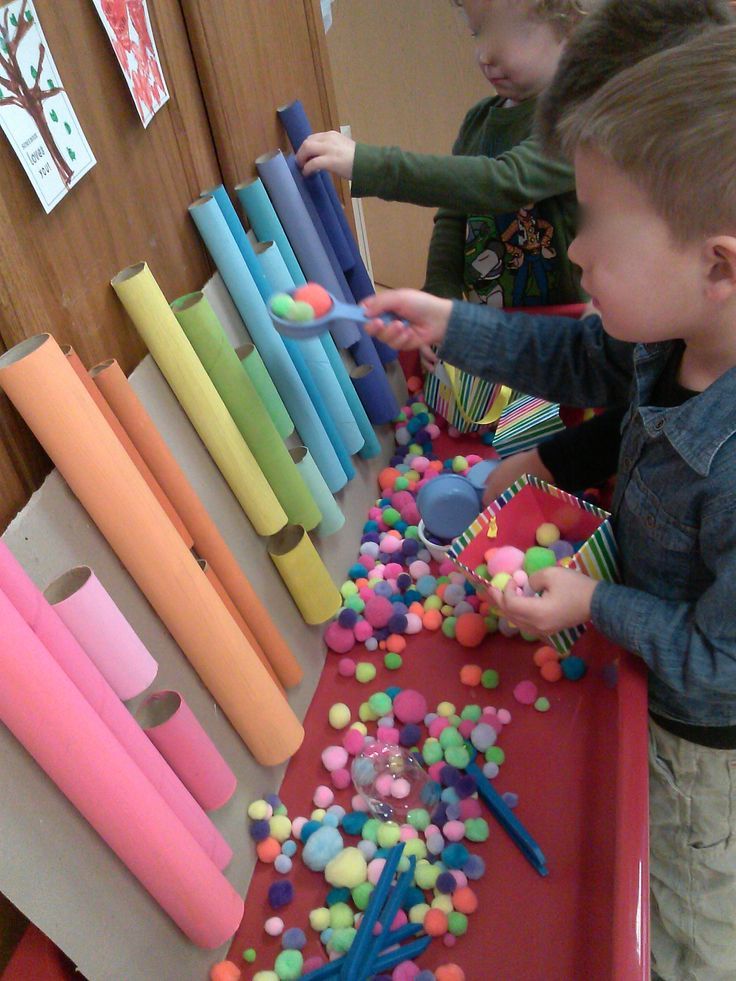 All pupils received memorable prizes and diplomas for participation. The guests present left the most admiring comments about the organization of the event and the level of preparation of preschoolers.
On May 16, 2018, with the support of the Deputy of the Regional Duma, coordinator of the "United Country - Accessible Environment" project of the "United Russia" Party, Yevgeny Petrovich Kovalev, , an appointment with a traumatologist-orthopedist was organized for pupils with disabilities , Doctor of Medical Sciences, Professor of Orthopedics and Traumatology Sergei Ivanovich Kireev , who examined and consulted everyone for free.
On behalf of all parents (legal representatives) of pupils of the MBDOU "Kindergarten of compensatory type No. 159"We express our deep gratitude to Evgeny Petrovich Kovalev for organizing this event. this was the name of the theme evening. Adults and even pupils could not hold back tears from heartfelt poems read, songs sung and dance performed - which told about the fate of the children of the war.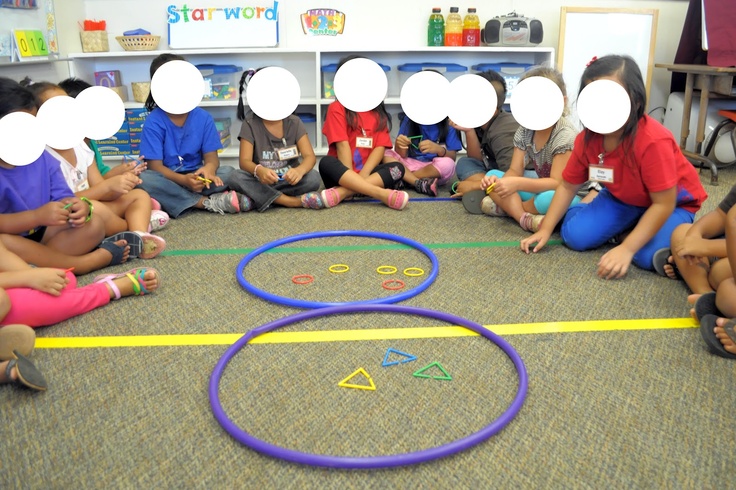 A feeling of great pride and sorrow was expressed by all participants in the event in a moment of silence. Eternal memory to the heroes, who gave their lives in the battles for a peaceful sky over the heads of today's children! Eternal glory to all veterans of the Great Patriotic War!
On 04/22/2018 , a bright, fun and educational event dedicated to Earth Day was held at the educational institution . All age groups of the kindergarten took part in the entertainment.
Responsible for the event: educators of the "Zvezdochka" group Maksimova S.V. and Lukashova I
In March 2018, in a preschool institution, an open review of the final GCD of the 2nd junior group "Rodnichok" was held (under the long-term project "Bees and Honey"). Responsible for event teacher of the highest qualification category Sultanova E.V.
Teachers of a preschool institution prepared presentations, reports and an open event "Detective Agency" for children of senior preschool age (preparatory group "Crystallik").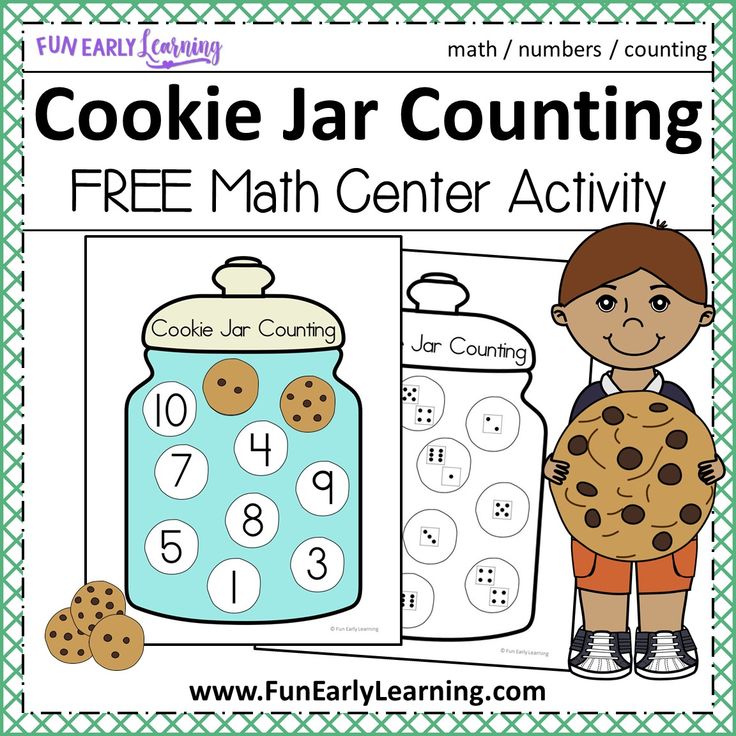 Responsible for the event: teacher-defectologist of the highest qualification category Poluektova N.N., teacher-speech therapist of the highest qualification category Shekhova O.N., teacher-defectologist of the first qualification category Mishutkina E.P., instructor in physical education of the first qualification category Stankevich T.N. Technical support and musical arrangement - music director of the highest qualification category Rastorguyeva E.B.
In February 2018, , a holiday "Shrovetide" was held in a preschool institution. Children of all age groups participated in the holiday. The children got acquainted with folk games and amusements, learned the history of the celebration from the presentation, and at the end of the event everyone was treated to delicious pancakes. The educators of the group "Kolokolchik": Klimova I.G. and Isaeva T.A. , Saratov". Children watched films about their native land, participated in the quiz "Do you know your city?".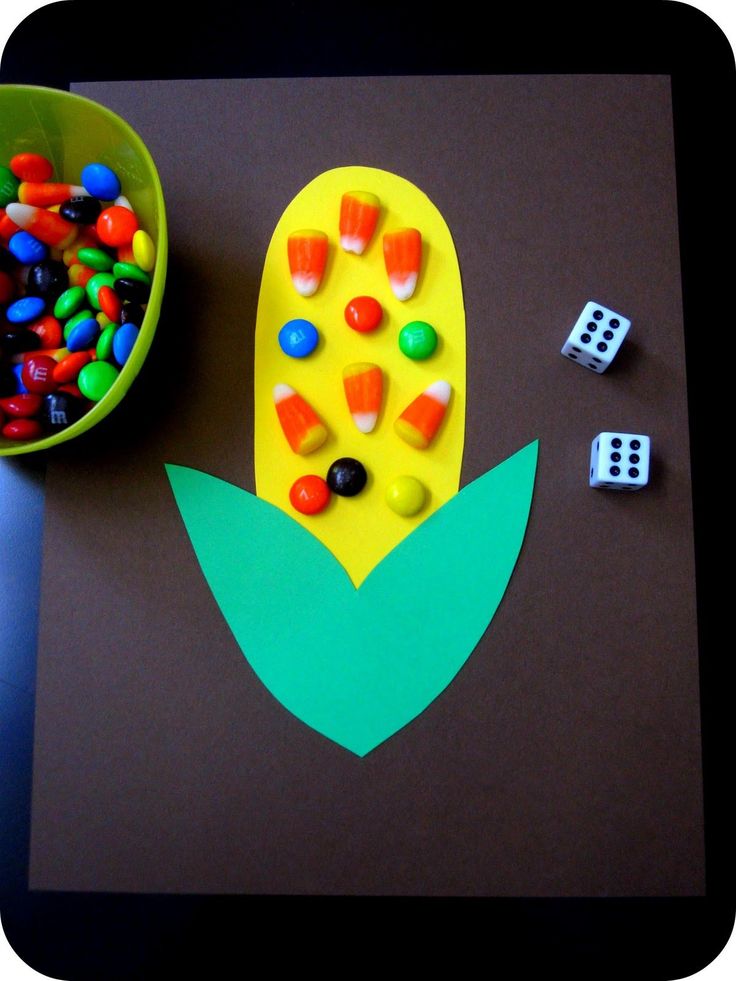 Teachers organized an exhibition of children's works "Drawing my city" and "City flowers".

On October 25, an exhibition of handicrafts (by the hands of adults and children) "Autumn's Magic Box" was organized in the kindergarten. The best exhibition works received the awards of the jury and the approval of the visitors of the exhibition.
On November 20, 2017, events dedicated to the Day of Legal Aid to Children will be held in the preschool institution. A plan and scenarios for leisure activities, thematic classes for kindergarten students have been developed.
On August 30, 2017, a holiday for children of all age groups was held in the preschool in the open area "Goodbye, Summer!". The fairy-tale character Carlson came to the children, who offered a lot of fun tasks, competitions and undertakings for the children. Children with great pleasure played sports games, guessed riddles, sang and danced.

On August 25, 2017, the traditional August conference of pedagogical workers of the city took place in Lyceum No.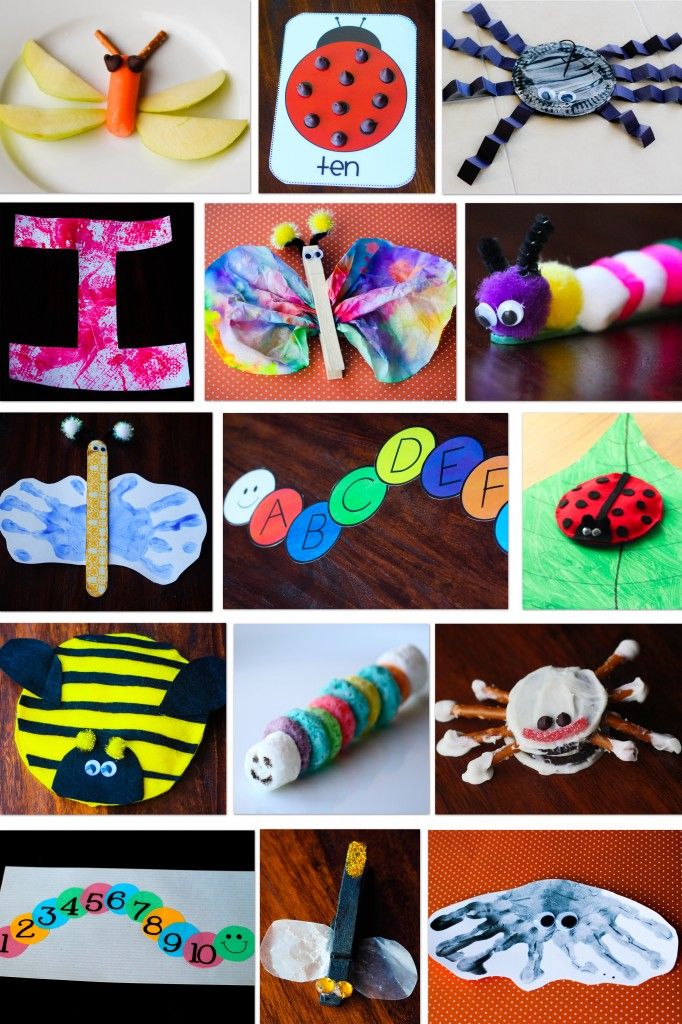 2. At the plenary session and one of the six discussion platforms, the chairman of the Saratov city organization N.A. Buryak took part in the discussion of topical issues facing education and personnel policy. To the musical director of our preschool institution Rastorguyeva Elena Borisovna, who made a special personal contribution to the formation of professional qualities and the development of the creative potential of young workers in the education system of the city of Saratov N.A. Buryak awarded
11/01/2022
A holiday in kindergarten is always amazing miracles, magical colors, sonorous laughter of pupils, a lot of smiles and fun. Although they say that autumn is a dull time, but children, like no other, are able to enjoy the rustle of golden fallen leaves under their feet, the rain, under which it is so interesting to walk under an umbrella, wearing rubber boots. That is why the autumn holiday in kindergarten is one of the most beloved among our children.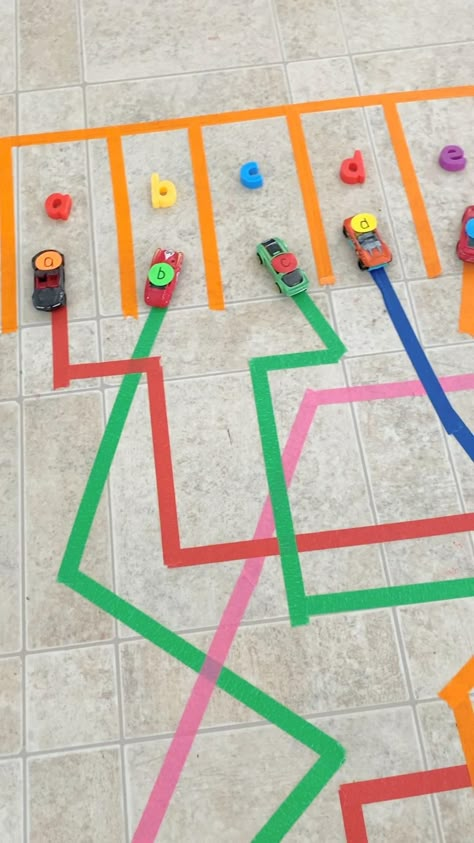 The event was fun, bright, exciting. The pupils received a lot of positive emotions.
At the end of Autumn treated all the guys with delicious , juicy apples.
07.10.2020
Autumn Fair .
From time immemorial it has been considered a good tradition in Rus' to organize folk festivals! Fairs in Rus' originated from time immemorial. They not only took root, but also became a tradition. No matter how 9 ends0010 fair , people always returned not empty-handed, but always with gifts, and, of course, in a good mood. Autumn is the most fertile time of the year, generous in harvest.
In our kindergarten a holiday was held " Autumn Fair " . The guys plunged into the atmosphere of Russian folk festivals with its customs and traditions.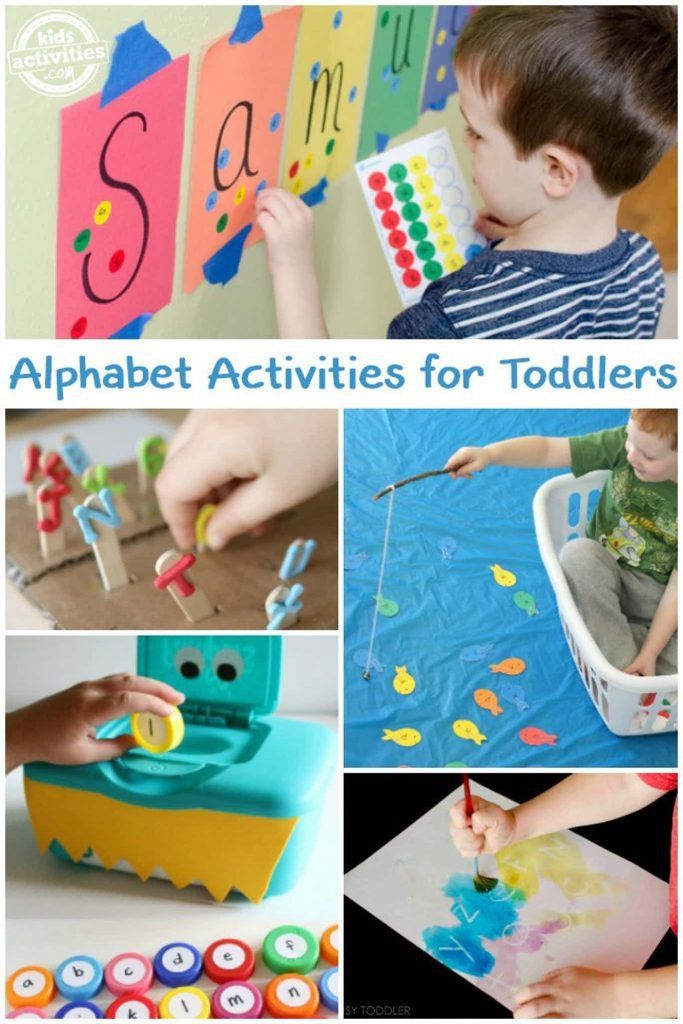 And, of course, received positive emotions. All holiday preparations were accompanied by direct involvement in educational activities and security moments of elements of folk art : - acquaintance with the peculiarities of Russian folk costume, life, traditional crafts of the Russian people, as well as acquaintance with Russian folklore holidays Autumn fairs » , traditions and customs.
All groups, together with their parents, creatively approached the design of the tables, where autumn gifts - vegetables , fruits, pies, bagels, berries, nuts. Our fair began with the autumn round dance . Then, at the holiday , buffoons appeared who offered to participate in the contests: "Pull the rope", "Throw the boot", "Pillow fights", creative work "Make a snail from natural material", "Horses" horse racing around the chip and back. The children sang fervent songs, read poems, played folk games.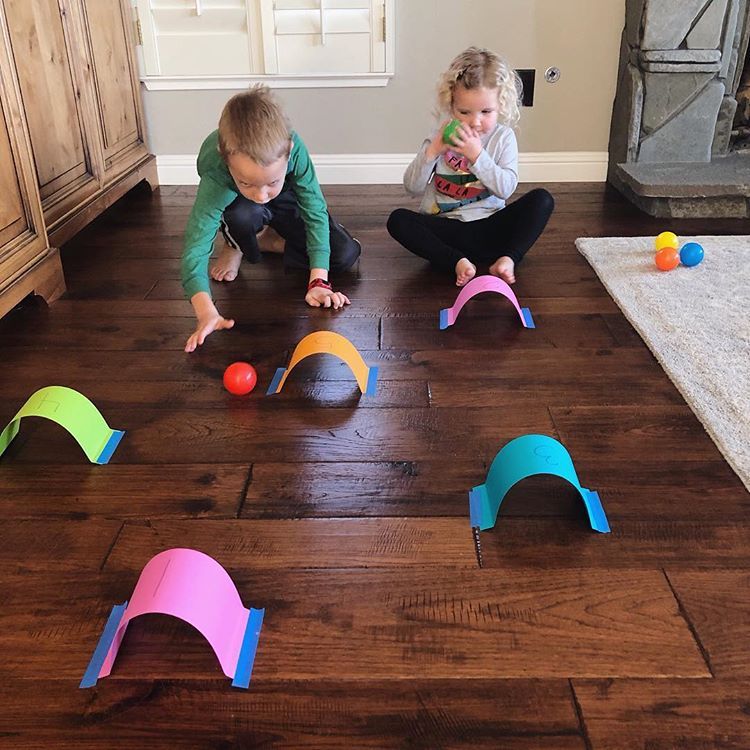 And Russian folk music, bright folk costumes showed the whole flavor of the folk autumn festivities and the breadth of the soul of the Russian people. " Autumn Fair " was very fun and lively, with excitement and positive emotions; interest in this event exceeded all possible expectations. "Autumn Fair" was very fun and lively, with excitement and positive emotions; interest in this event exceeded all possible expectations. A lot of bright and unforgettable emotions and impressions were brought by the holiday, both for children and adults. We would like to thank all parents for their active participation in the celebration. Our preschool staff will be looking forward to the next fair. We hope that this will become a good tradition of our institution.
09/21/2022.
Entertainment "Journey with fairy-tale heroes to the country of traffic rules".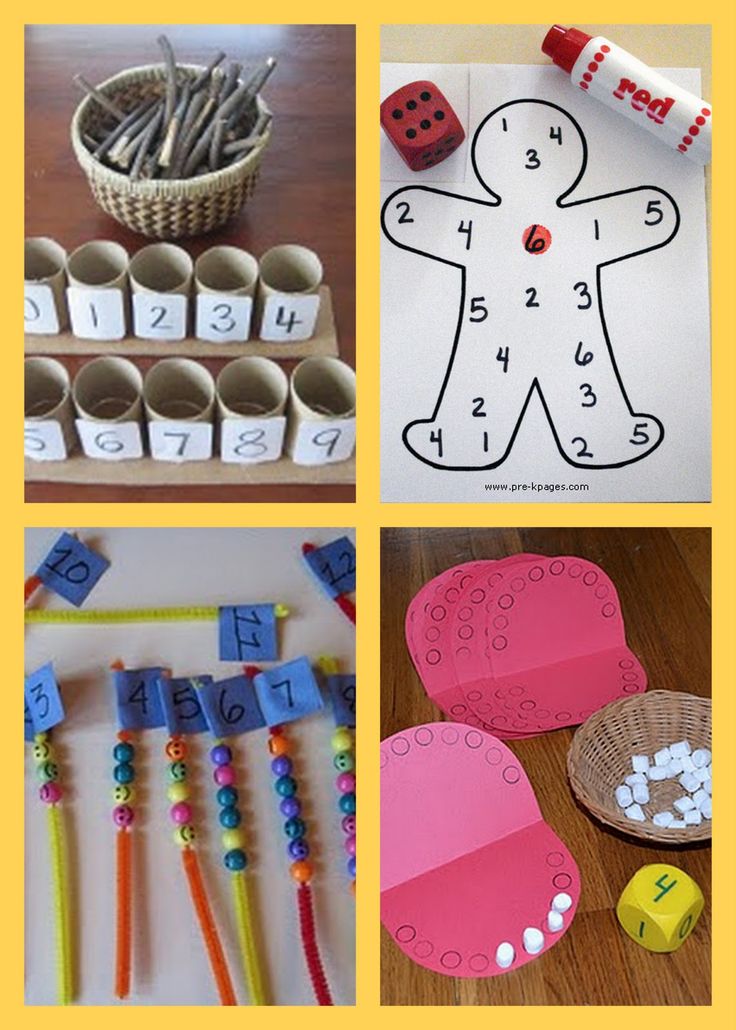 Every child should know the rules of behavior on the roads. On September 21, 2022, the kindergarten hosted the entertainment "Journey with fairy-tale characters to the country of traffic rules".
Aimed at the prevention of road traffic injuries. The main purpose of the entertainment is: the formation of children's ideas about the rules of the road and road signs.
Fairy-tale heroes involved the children in an unusual journey to the country of traffic rules. They brought a package with them, with various items from the traffic inspector. Each item had its own purpose. On the traffic light model, the guys need to light the lights and explain what they mean. Fairy-tale heroes held outdoor games: "Whose link is more likely to assemble", "Red, yellow, green", "Cheerful traffic light". Children guessed riddles about transport, and the clues were pictures with various cars that were in the package. We also played a game to test knowledge of road signs.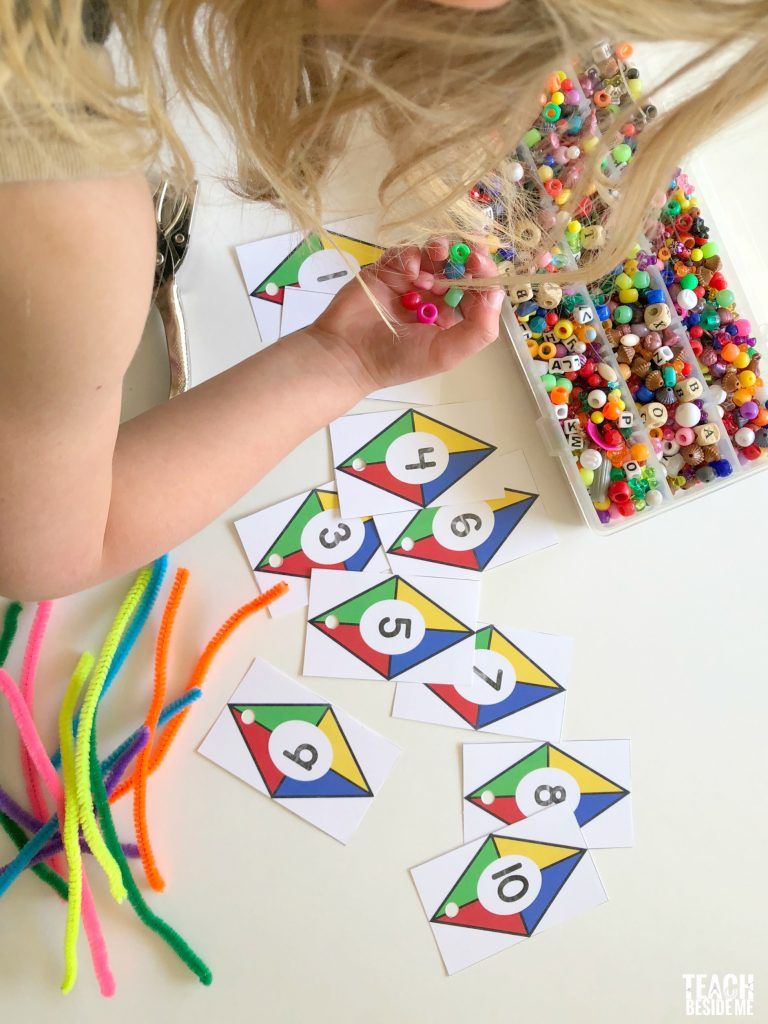 Thus, children gain experience of safe movement on the street, knowledge of the rules of the road and road signs fixed in a playful way. The children's culture of behavior on the street has increased and the need to comply with the rules of the road has developed.
01.09.2022.
Kindergarten congratulates on Knowledge Day
All teachers, preschoolers!
After all, a great journey
Everyone is happy to go here!
To the world of friendship, books, smiles, fairy tales
Good, success, beauty!
We wish everyone the best
And dreams come true!
Knowledge Day - an amazing and wonderful holiday. After a long separation, rest and travel with their parents, after summer fun, children meet again with their friends and with their teachers.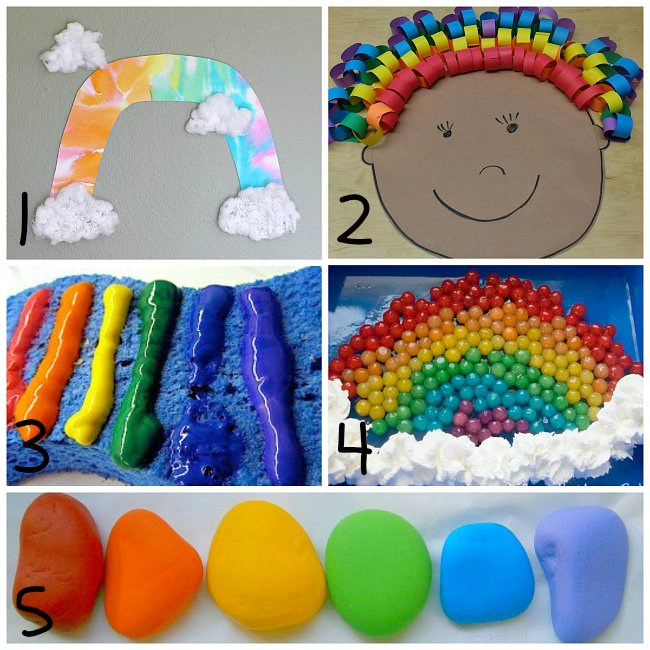 A new streak begins in their lives: classes, conversations, holidays that help to better understand the world around them, to learn something, to know themselves, to determine their interests.
We congratulate everyone - parents, children, employees of our kindergarten on this holiday! This day marks the beginning of the new school year. Let it be exciting, interesting and bring new knowledge, discoveries and new friends!
In our kindergarten, the first day of the new school year passed brightly and emotionally: the children sang songs, danced, played games, met our beloved Sadov at the entrance.
The new school year started in our kindergarten in a very fun, interesting and festive way.
Apple Spas
On August 19, 2022, employees of preschool institution MADOU No. 221, together with their pupils, organized a fun holiday dedicated to Apple Savior .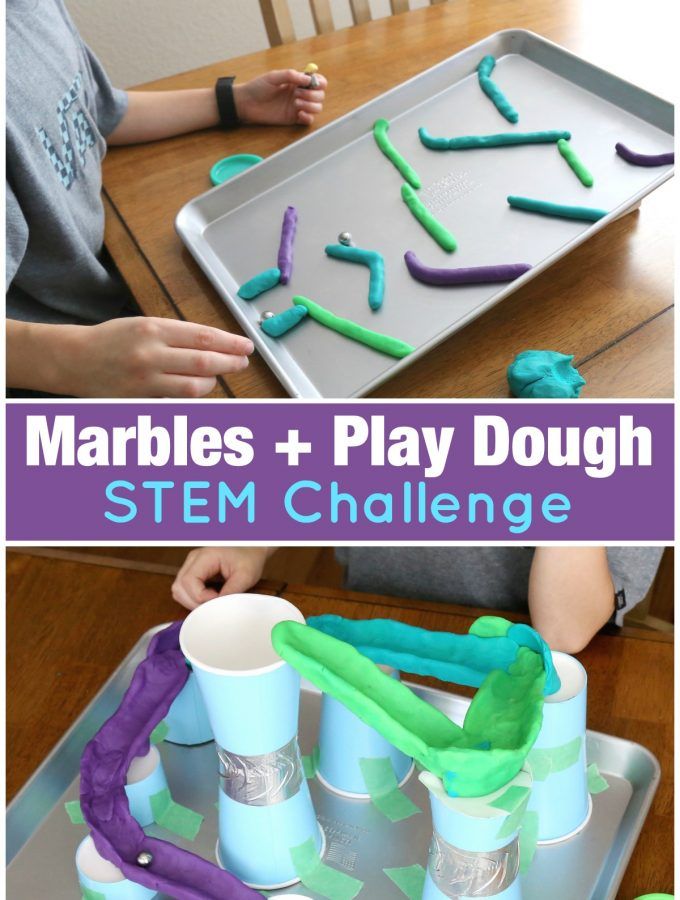 Holiday was held on the site of the children's outdoor kindergarten with the participation of all age groups and employees of preschool educational institutions. Today Priest Victor Pisotsky came to visit us from the Church of St. Spyridon of Trimifuntsky. The children received great interest and a lot of impressions from the story about the history of of the holiday, Priest Victor consecrated the apples and congratulated on the feast of the Transfiguration of the Lord.
Our children sang songs with pleasure, recited poems, proverbs about Apple Savior . Then the performance-fairy tale " Apples for Masha " was held for the attention of the children. The event was fun and provocative, Masha at the end of the holiday treated each pupil with a ripe bulk apple . It is very important that our children get a great interest in our folk traditions and rituals.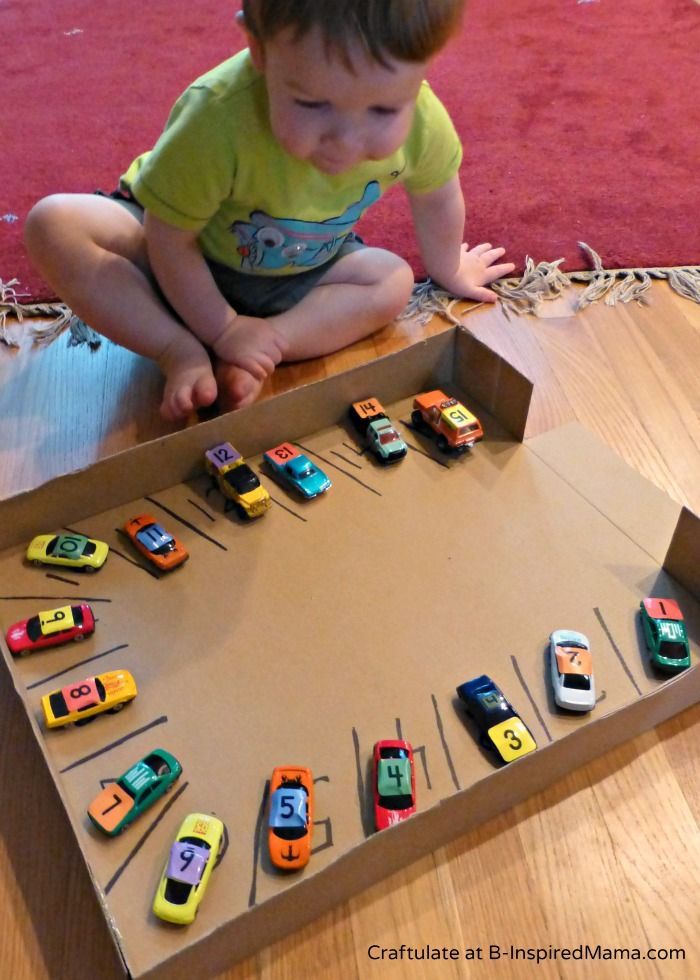 Our holiday was a success !
Our specialists from MADOU No. 221 held an entertainment for pupils on 07/21/2022 - a folk game "Water does not flow under a lying stone".
The world of childhood cannot exist without play. The game in the life of a child is a moment of joy, fun, competition, it leads the child through life. Fun outdoor games are our wealth.
Russian folk games have a long history, they have survived to this day from ancient times, passed down from generation to generation, incorporating the best national traditions.
Russian folk games for children are valuable both pedagogically and physically. They have a great influence on the education of character, mind, will, develop moral feelings, physically strengthen the child, give a charge of vivacity, and energy create a certain mood, interest in folk art. 9
---
Funny clowns Styopa and Klepa are visiting pupils.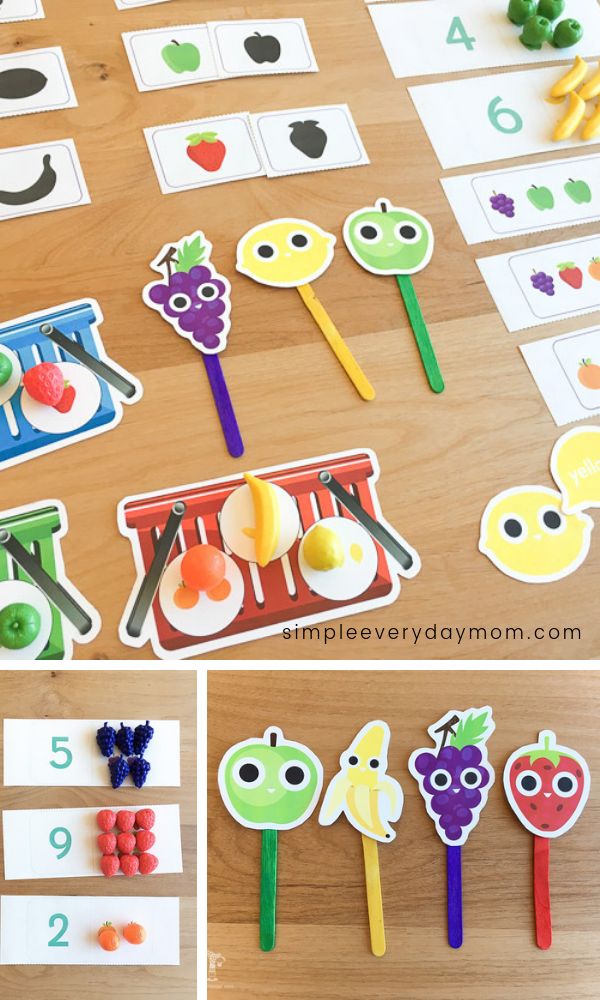 Summer is a wonderful time. Children are always happy to remember the warm season.
Suddenly, funny clowns came to the preschool children for a walk Klepa and Styopa . Guests brought many interesting tasks for guys . Children had fun, passed tests, played outdoor games, competed with each other, guessed riddles, danced and sang.
We hope that our guys will be happy to remember about the summer season, holidays and entertainment, about meeting cheerful heroes. After all, the life of a child in kindergarten is impossible to imagine without fun holidays and entertainment. They develop imagination, creativity, physical activity, cohesion, bring up in the child the need for movement, feelings of collectivism, mutual assistance.
Kindergarten prom is a special event for every child and his parents, it is the first step in adulthood.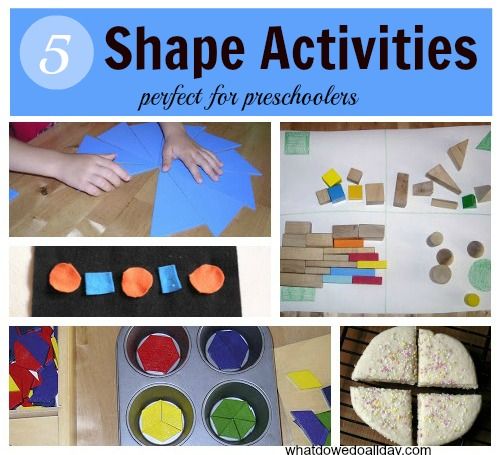 On the one hand, this is a joyful, long-awaited holiday, on the other, a slightly sad event. It is joyful for teachers that their pupils are moving to a new step in life, but it is sad that they have to part with such sweet, already become native children. It seems that they recently started going to kindergarten, but soon they will be future first graders.
The graduation ball in our kindergarten was held from May 31 to June 2, 2022 in a warm, friendly atmosphere. The holiday began with the solemn exit of graduates - the children somehow immediately matured: beautiful, smart, they became like schoolchildren.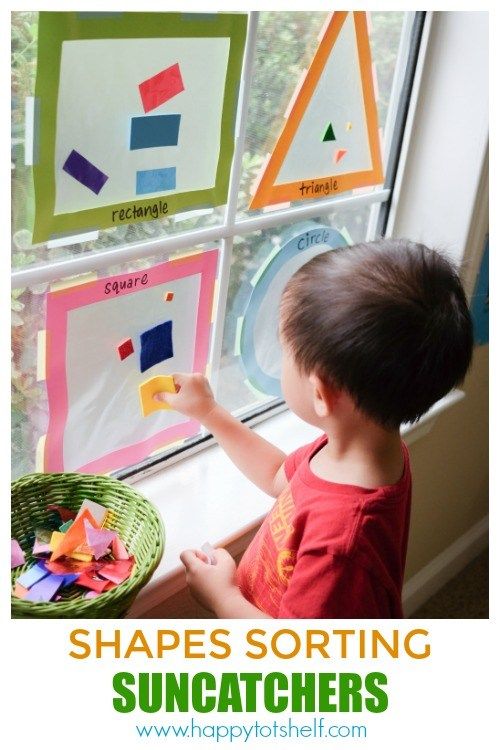 During the entire matinee, they showed their knowledge and skills that they had acquired over the years spent in kindergarten: they sang many songs, recited poems, and made them happy with dances. Came to congratulate the graduates and children of the younger group. They wished not to be naughty at school, but to study for 4 and 5 and presented a song as a keepsake. According to the established good tradition, the head of the kindergarten, Dzhigil Marina Nikolaevna, wished the graduates a good journey, successful studies and, of course, not to forget their native kindergarten.
On behalf of all the children and parents, words of gratitude were expressed to the teachers, administration and all employees of the kindergarten. Each graduate was presented with gifts and diplomas on graduation from the kindergarten. The graduation party ended with a farewell waltz and the final song "Goodbye, kindergarten!".
Good luck in your school life, dear graduates!
---
01.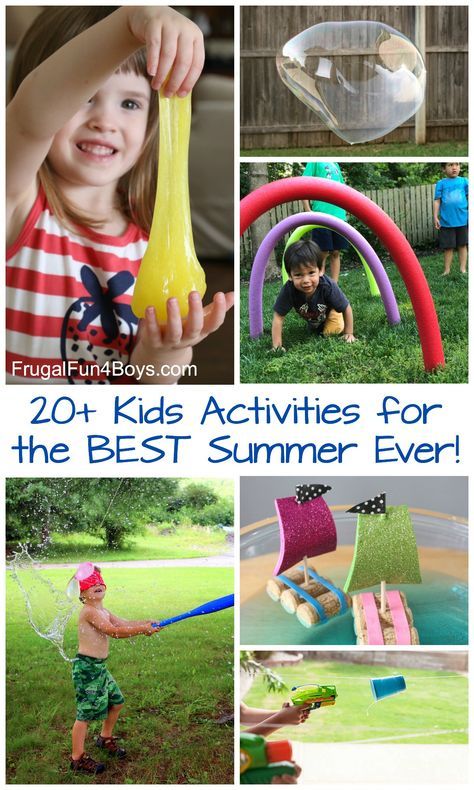 06.2022g
on the day of protection of children should think about how to make the lives of all the children really happy and joyful so that each child feels protected, is surrounded by love and adult attention. Childhood will forever remain the happiest and most carefree time for many of us.
On June 1, 2022, according to tradition, a holiday for children 9 was prepared and held at MADOU No. 2211065 " Hello summer " . On the threshold of the kindergarten, with a smile and balloons, beloved children's characters of children Lol doll and Sadovaya life-size puppet met.
The cheerful and playful atmosphere continued throughout the day. Children of all age groups took part in the celebration. With great pleasure, they played outdoor games, sang their favorite songs, recited poems. What a holiday without guests, fairy-tale characters came to the children.
The celebration continued at the kindergarten site. Where children with great enthusiasm drew on the asphalt path, blew soap bubbles.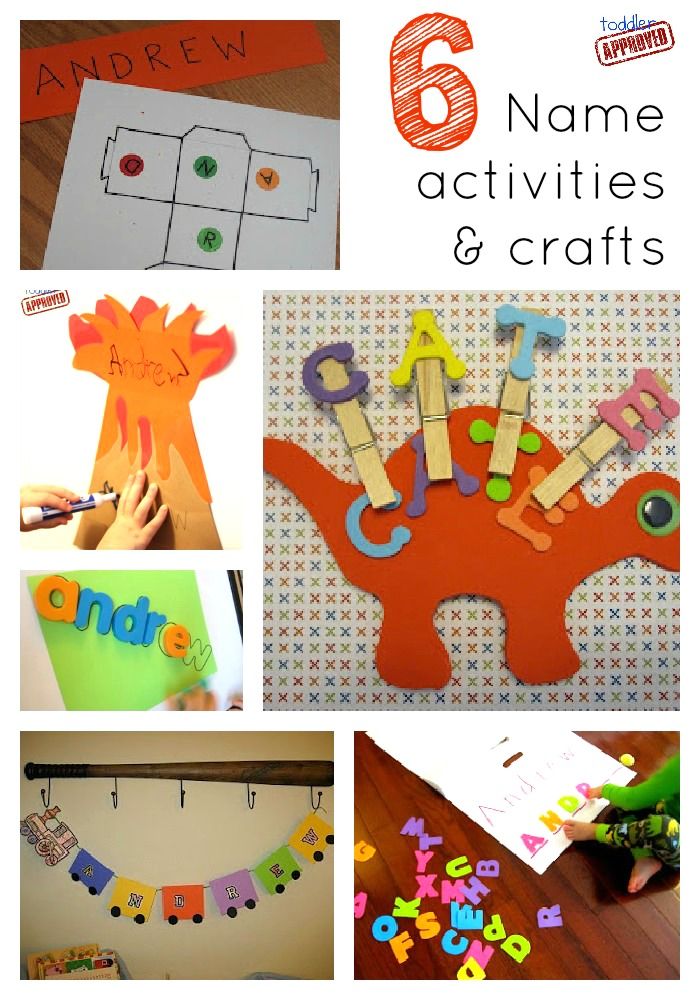 The drawings depicted flowers, the sun, the sky, and so on.
The children liked the holiday very much, it was fun, colorful, friendly.
---
12.05.2022.

"Remember ... proud ... thank ..."

77 years of victory in the Great Patriotic War is dedicated to ...

9000 9000 in 2022 in 2022 in 2022 in 2022 in 2022 Great Patriotic War.

For 1418 days and nights our great-grandfathers fought for life, freedom and a happy future. These years have forever left scars on the fate of the Motherland. Grief touched every family.

Victory Day is a special holiday, the most exciting, the most touching. 77 years ago, our grandfathers and great-grandfathers gave their lives so that now we could have a peaceful sky above us, liberating our Motherland from fascism.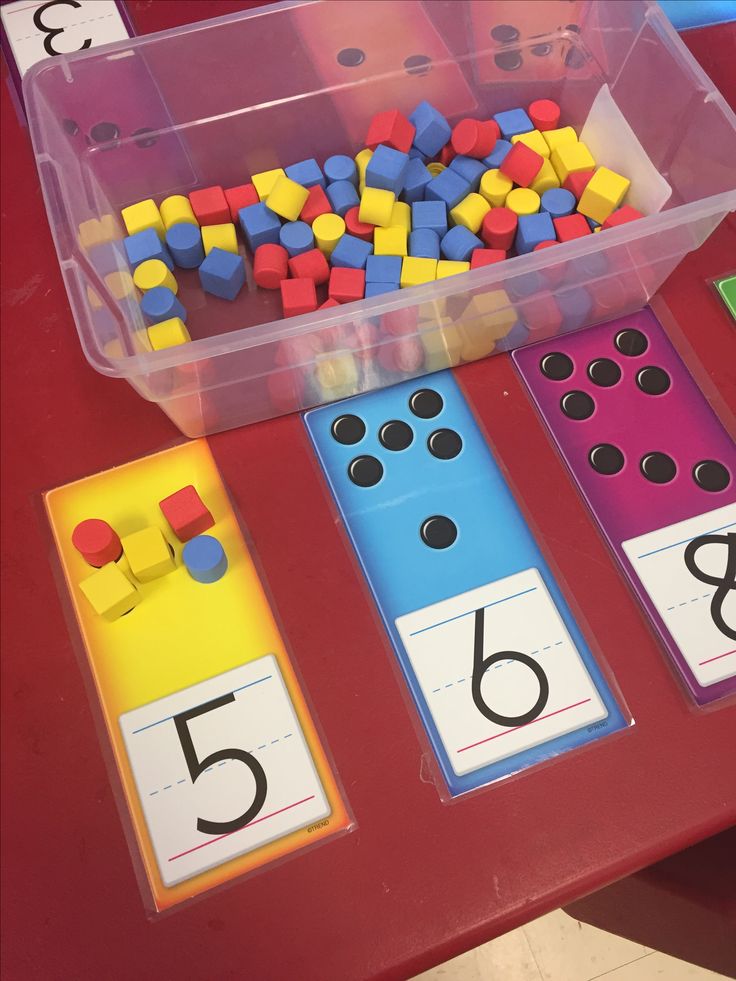 May 9 is a great day of remembrance and honoring all those who sacrificed themselves for the good of the country, for the sake of a peaceful sky above their heads. The date that turned the course of history, gave rise to a new life, allowed to create, create, develop, love, dream and be happy again.
It is our duty to remember this and pass on the memory of this from generation to generation.
The final event was the festive concert dedicated to the Victory Day, which took place on May 12, 2022 - "There is nothing more vulnerable than memory" , which was prepared and conducted by specialists and music director Desyatnichenko E.A., Likhacheva A.V., Stem T.S., Khusainova E.N., as well as kindergarten teachers. This wonderful, emotionally filled evening was attended by children and teachers of senior and preparatory groups of our kindergarten.
We believe that people will understand that if you are together, love and respect each other, you can live happily ever after.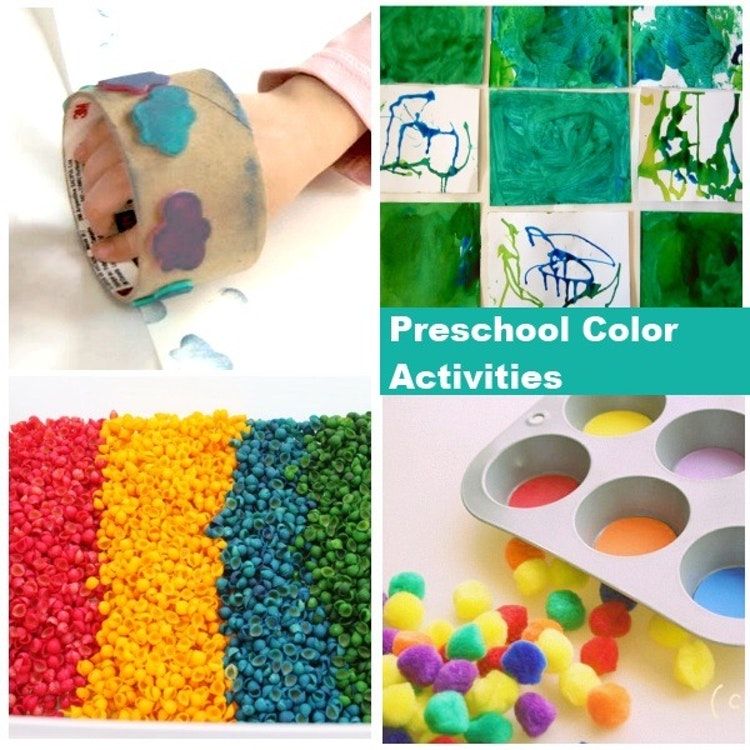 And build the world together!
---
International Women's Day is a wonderful holiday and an occasion to say warm and sincere words to our women! We congratulate you, we wish that the soul always sings, that the mood is magnificent, and that spring is in your every movement. Love, peace, prosperity, happiness, tenderness and appeasement!
In our kindergarten MADOU No. 221 from February 28, 2022 to March 5, 2022, a thematic week dedicated to March 8 "Congratulations to our mothers!" was held.
Spring is a wonderful time of the year, opening a women's holiday, International Women's Day, a holiday of tenderness, affection and beauty. A lot of preliminary preparations were made for the holiday: teachers with children read stories, talked about mothers, grandmothers, sisters, learned poems, learned songs and dances together with the music director. They made gifts for beloved mothers: handicrafts, decorated the group.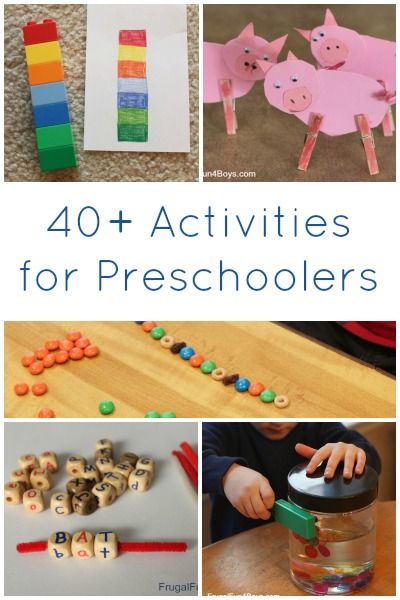 There was a festive atmosphere everywhere. The holiday undoubtedly brought an atmosphere of spring joy and happiness to our kindergarten.
I would like to wish all women a sea of ​​smiles and flowers, so that in life there will be tears only from happiness!
---
11.02.2022g.
In within the framework of the Month of mass defense and military-patriotic work in kindergarten from 02/07/2022 to 02/11/2022 passed fun starts . The sports holiday was aimed at fostering a sense of patriotism, respect for a man as a defender of the Fatherland, strong, courageous.
The teams were offered entertaining, sometimes very difficult competitions with running, jumping, passing obstacles, where they could show their sports skills.
The guys understood : to win a victory it is not enough just to be physically strong.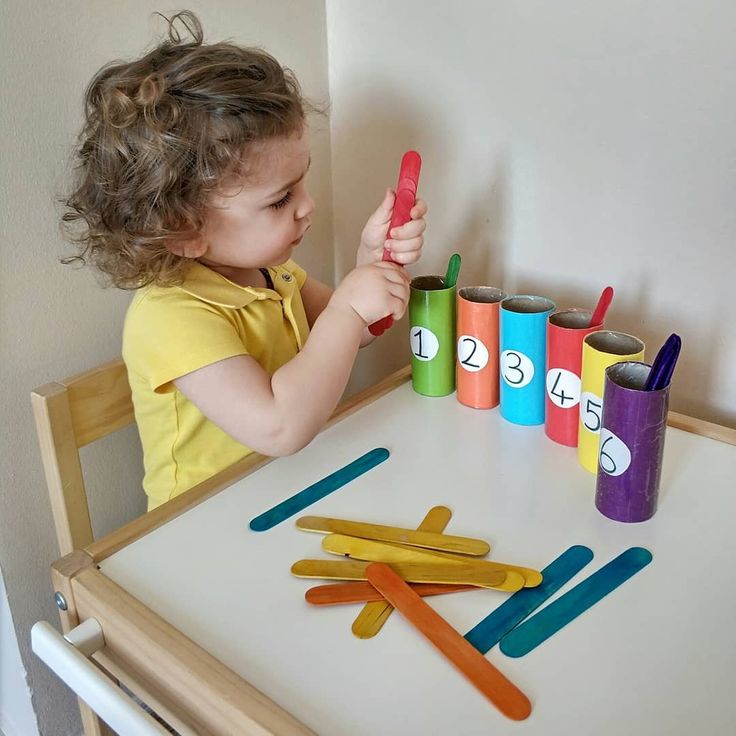 At the same time, it is necessary to have sufficient determination, willpower, to be organized and collected, dexterous and resourceful.
The competition has become a real celebration of sports and health! The holiday turned out to be exciting and funny, leaving a lot of positive emotions and impressions.
---
01/28/2022.
From January 26, 2022 to January 28, 2022, the grand opening of the month of defense-mass and military-patriotic work took place in our kindergarten. The main goal of the events is to develop children's motivation to become worthy citizens and patriots, develop a sense of pride and respect for the soldiers - defenders of the Fatherland, foster love for the Motherland, the small Motherland - the Kuban. From time immemorial, Russia has been famous for strong and courageous people who are ready to protect and protect their homeland. And our task is to preserve the memory of the military prowess and heroism of grandfathers and fathers, to bring up nobility, determination, and courage by the example of their exploits.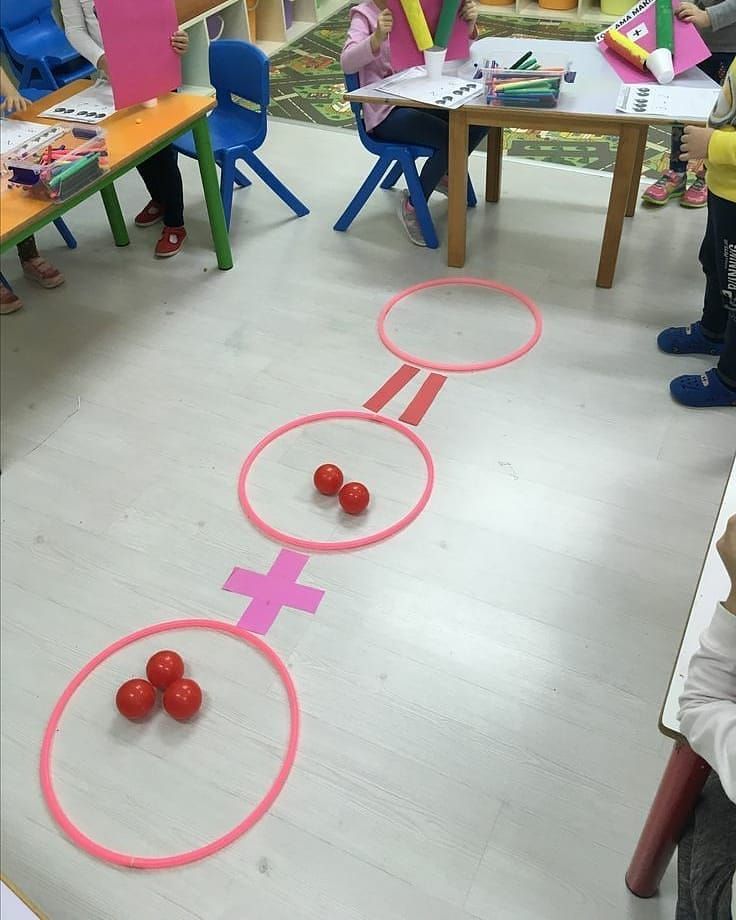 The main thing is that each of us can serve the Motherland. It is in the power of everyone with their thoughts, words, deeds to ensure a normal "today" and "tomorrow" for themselves and the people around them. The month of mass defense and military patriotic work is not just a series of events. This is, first of all, the education of young citizens of their country. Ahead of the guys will be waiting for a lot of interesting and educational activities within the framework of the month.
---
2010 2010
One of the most revered holidays in Rus' is Christmas. Perhaps there is no other holiday that would be celebrated with such a wealth of customs, rituals and signs. In our kindergarten, it has become a good and good tradition to spend Christmas carols. From January 10, 2022, "Carolers" went through the entire kindergarten with songs, carols . The specialists of our garden in this celebration acted as hospitable, generous hosts.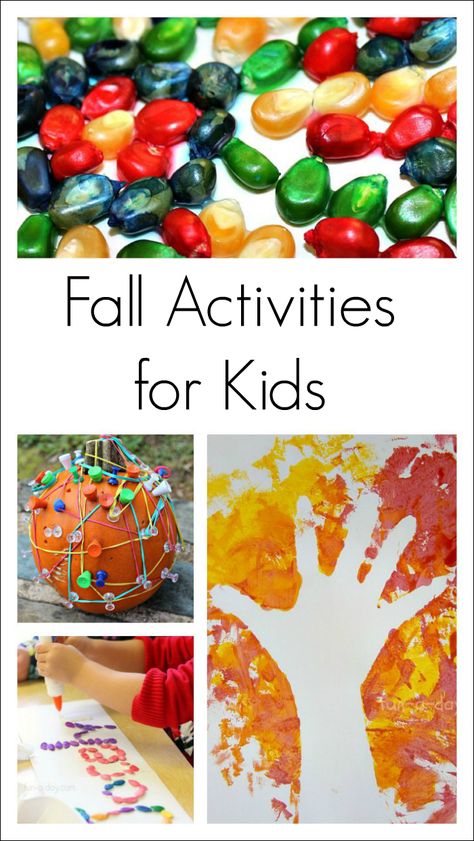 Everyone was looking forward to the arrival of unusual guests. The main tradition of carols is to sing songs and sow grain. "Carolers" tried from the bottom of their hearts: expressively recited poems, sang carols, wishing everyone health, happiness and good mood for the whole year. After congratulations, the teacher, on behalf of the whole group, treated the mummers with sweets. Everyone was happy. The holiday was a success! Our children should know the history of the Russian people, culture, traditions and customs.
---
New Year is the time for wishes to come true, and for kids, the expectation of New Year's holiday is associated with the magic of meeting Santa Claus and the Snow Maiden. The atmosphere of the holiday reigned in kindergarten from 12/20/2021 to 12/27/2021 throughout the New Year's Eve week , and held matinees plunged everyone into a fairy tale.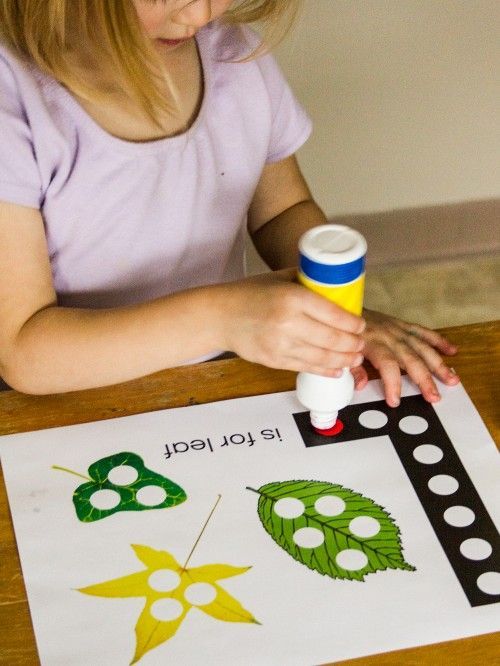 The smallest children of the younger groups were the first to come to the elegantly decorated Christmas tree. And, the first meeting with the main characters of the holiday - Santa Claus and the Snow Maiden was unforgettable for them - they sang, recited poetry and danced with special pleasure. The children were able to plunge into the festive atmosphere of adventure, participate in interesting competitions.
Winter is a wonderful time of the year, when houses smell of tangerines, everything sparkles with lights, under the Christmas tree there are New Year's gifts ,. After all, only at this time of the year is such a wonderful holiday - the New Year.
---
New Year is the most beloved and long-awaited children's holiday. Children love this holiday because of the elegant Christmas tree, gifts and, of course, the fairy tale that comes into their lives during the New Year period.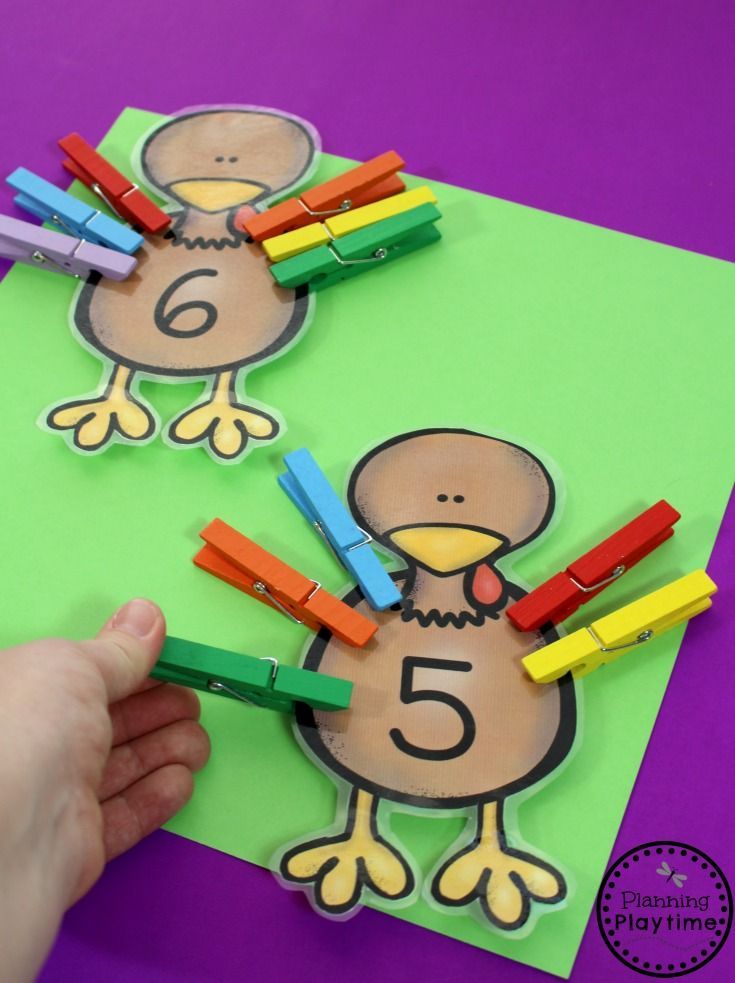 And the fairy tale begins at the entrance to the kindergarten. Children and parents are greeted by the main symbol of the New Year, the Tiger, Santa Claus in a sleigh and fairy-tale heroes. Decorated rooms and verandas in the kindergarten areas create a festive mood in advance for both adults and children. Revival reigns in all groups. Windows were designed in the same style: in snowflakes and Christmas balls. Such an interior decoration immediately plunges into the New Year mood and pleases the eye. Preparing for the New Year creates a sense of wonder and magic that will last a whole year.
---
06/10/2021.
In our kindergarten on June 10, 2021, a holiday dedicated to Russia Day was held, "My Russia is my Country!". It was attended by children of all age groups.
Day of Russia is one of the "youngest" public holidays in the country.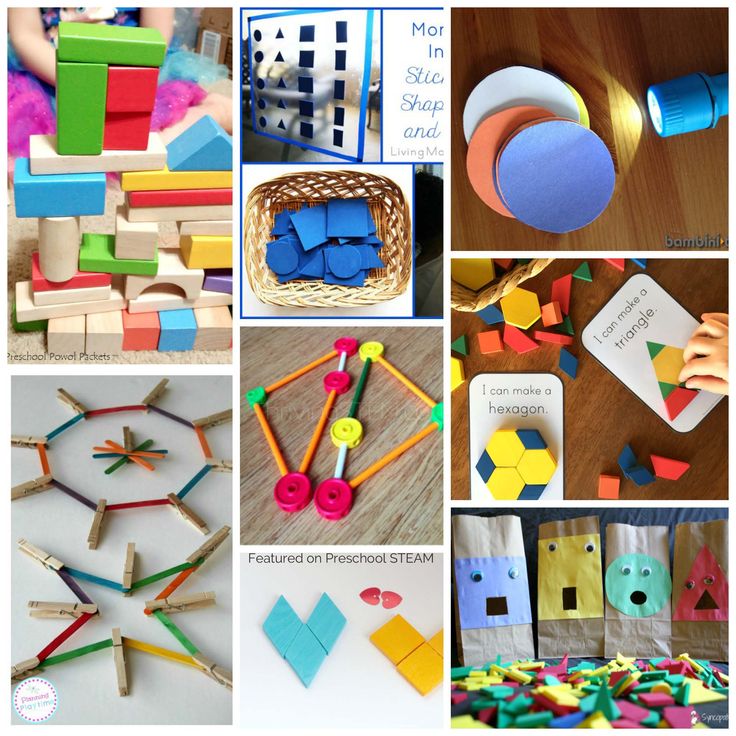 It is celebrated on June 12th. This is a holiday of freedom, civil peace and the good consent of all people. This holiday is a symbol of national unity and common responsibility for the present and future of our Motherland.
Russia Day is a family and patriotic holiday. The parade was attended by many guests: pupils of junior groups, parents of parade participants. Every year we try to improve the organization of the holiday. This year, the kindergarten students took part in a festive parade. Each group represented the types of troops: border guards, pilots, sailors, paratroopers, infantry. The event also involved improvised military equipment prepared by preschoolers and their parents.
Our kindergarten graduate Alikumova Sofia was present at the celebration. She performed a gymnastic number.
Standard-bearers, pupils of the kindergarten, to the sounds of the march, carried the flag of the Russian Federation, the flag of the Krasnodar Territory, which marked the beginning of the holiday.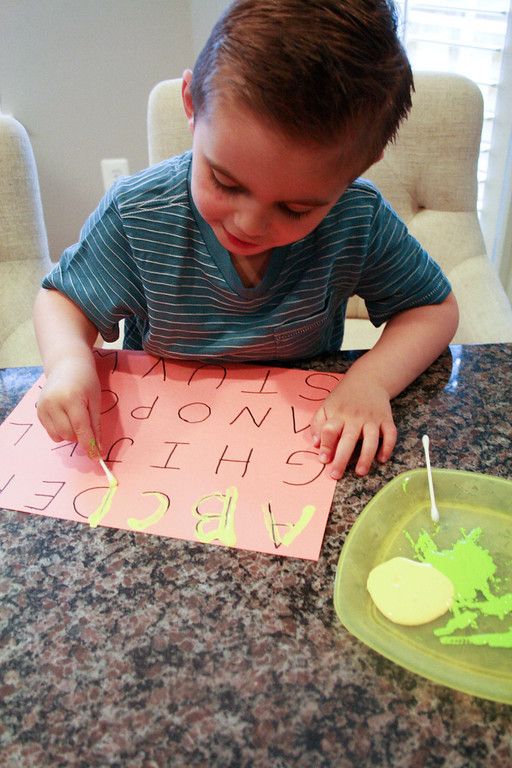 The holiday was as always fun, interesting, all the children were delighted.
Many thanks to the entire staff of the kindergarten and parents for their attention and support!
---
06/01/2021 June 1 is celebrated everywhere
After all, this day is the protection of all children!
People celebrate it for a reason!
So that adults and children
Live happily in the world,
What do we need?
Children, peace and friendship!
Summer is the most favorite time for all children on our planet.
On the first day of summer, the International holiday is celebrated - Children's Day. This is not only a fun and joyful holiday for children, but also a reminder to parents that children need love and constant care and protection. Joyfully, loudly and colorfully passed the main holiday of childhood - Children's Day in our kindergarten.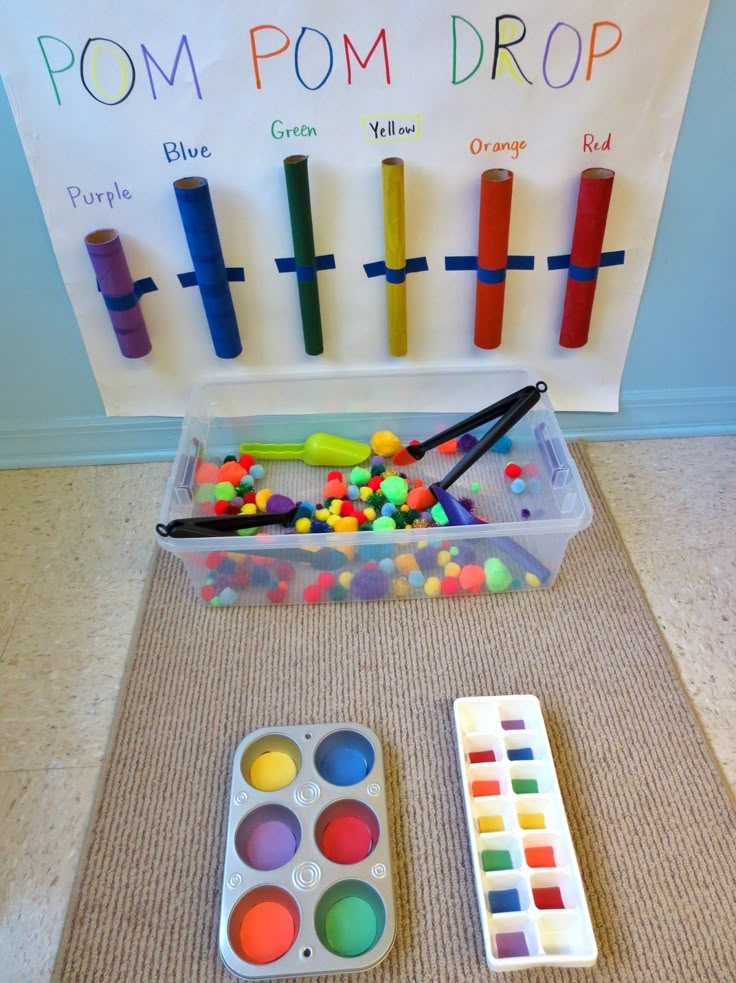 All teachers tried to make this holiday memorable for children for a long time. We tried to create a festive atmosphere on this day and please the children with fun games, songs, and dances. 9May 27, 2021 0019
Oh, how many times in the spacious hall
We celebrated holidays with you!
But this one has been waiting for so many years!
And now the solemn moment has come!
We are our lovely kids
Today we are seeing off to school!
We wish them good and happiness!
Graduation ball in the garden is the most touching, the most unforgettable of all holidays. It would seem that only yesterday the parents brought their kids, and today it's time to say goodbye to this cozy place, which has become a real second home for the kids. Preparing for the matinee was very exciting and responsible.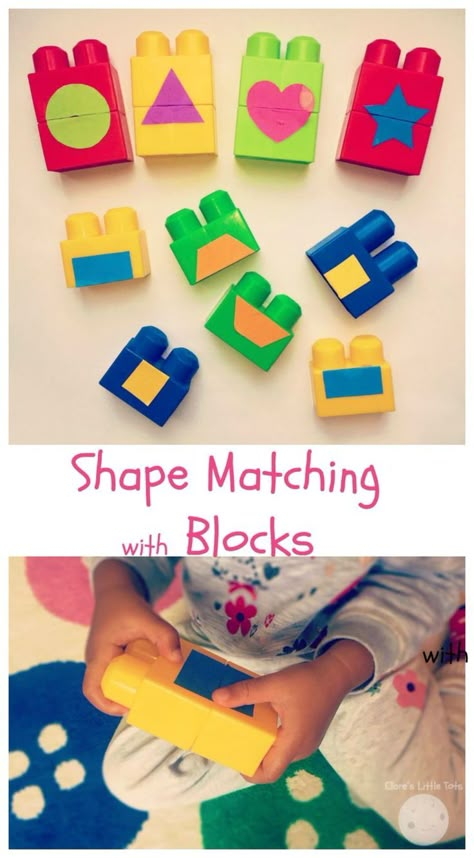 Our children have said goodbye to kindergarten and are preparing for a new stage in their lives - going to school. Behind are the days filled with exciting journeys into the world of unknown, unsolved, amazing discoveries. Ahead is a difficult road to the world of adult school life. Every year, our kindergarten sends not ordinary preschool children to school, but the most talented and wonderful children. Everyone is talented and unique. We fell in love with them over the years we lived together, and today we let them go to school with pride and hope, sadness.
---
05.03.2021
One of the most wonderful holidays that comes with the beginning of spring is International Women's Day. The first week of spring was full of festive events. In all groups of our kindergarten, a theatrical performance of the fairy tale "The Wolf and the Seven Kids" dedicated to "March 8 Day!" was held.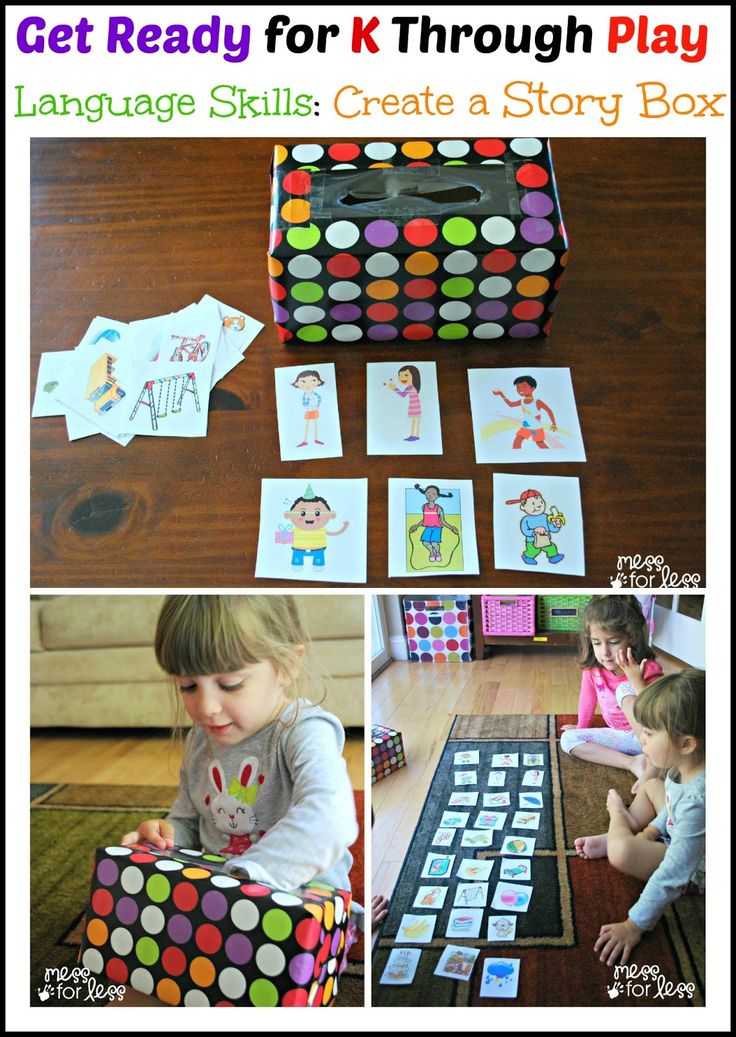 Every time we try to organize something special that brings joy to children and parents.
---
09.03.2021g.
In our kindergarten MADOU MO, Krasnodar No. 221, from 03/09/21 to 03/12/21, the entertainment "Walk Maslenitsa!" in all age groups! This entertainment is held annually, and has already become a tradition and favorite for children. So this year, the children became participants in the farewell to Maslenitsa. All week the children were preparing for this event and were looking forward to it. In the classroom, they learned how they used to celebrate Maslenitsa in Rus', what this custom means and where this custom originates from. At the holiday, we saw off Winter and welcomed Spring. As it should be at the holiday, the children had a lot of fun: they danced around Shrovetide, played the Russian folk games Golden Gate, Carousel, Brook, sang and danced.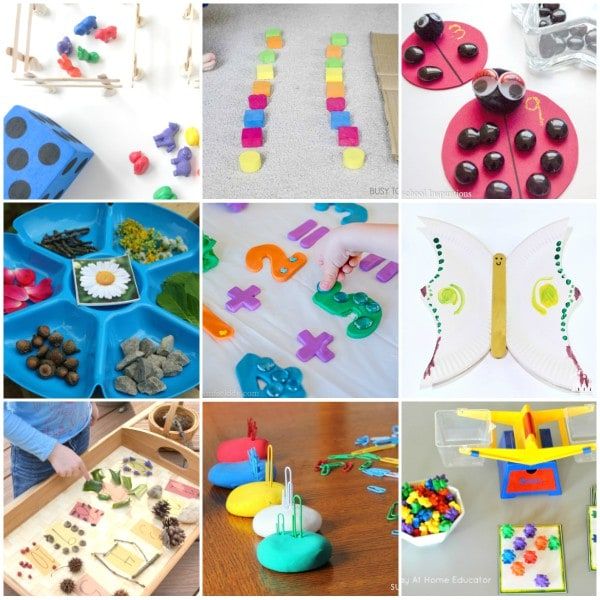 At this holiday, the children were not just observers, but were full-fledged participants. Spent the holiday in a special way fun! The whole holiday was entertained by cheerful presenters in beautiful folk costumes. Buffoons, beauty Spring, Sadovaya came to visit the children. Funny contests did not let anyone get bored!
Maslenitsa is a mischievous and merry farewell to winter and a meeting of spring, bringing revival to nature and sunny warmth. The pancake is a symbol of spring and the sun! So we spent our Maslenitsa and are waiting for the long-awaited Spring!
---
In our kindergarten from 21.12. New Year's parties were held until 12/25/20.
Preparations began long before the holidays. Educators with children learned poems, held conversations on the theme of the New Year, New Year's traditions, the music director learned songs, dances, New Year round dances with the pupils. A lot of work was done on the design of the groups. In the center of the hall, an elegant Christmas tree sparkles.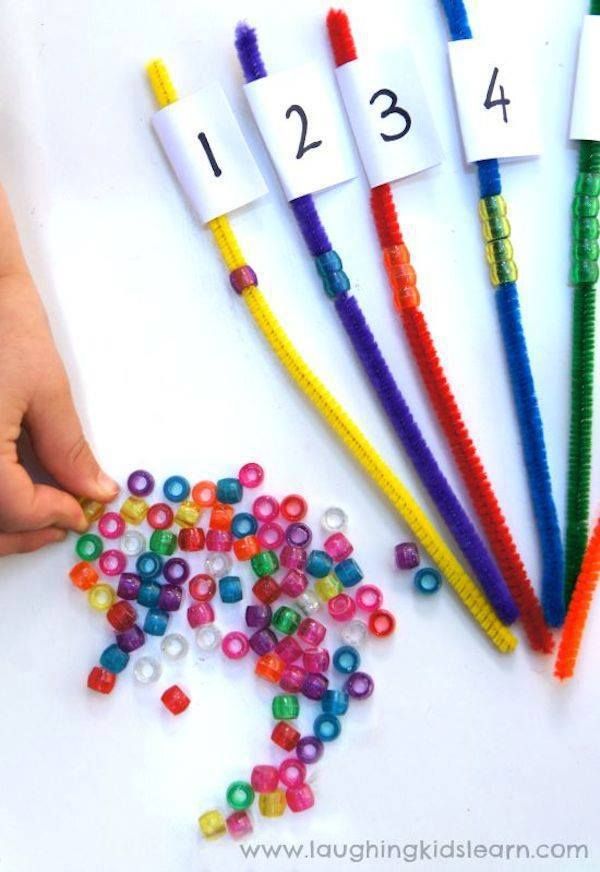 Children came to the performance dressed up, cheerful in anticipation of the holiday. And their hopes were justified. Educators and specialists who participated in the New Year's performance proved to be good artists, showing all their creative skills, artistry, enthusiasm and organizational skills. They had to transform into different characters. During the New Year's performances, the atmosphere of the holiday, magic reigned, the positive emotional mood of the pupils was felt.
---
In kindergarten from 26.10. to 02.11.2020 children's autumn holiday. This is a sea of ​​smiles and fun. Although they say that autumn is a dull time, but children, like no other, are able to enjoy the golden fallen leaves under their feet and the rain, under which it is so interesting to walk under an umbrella, put on rubber boots and put on a raincoat. That is why the autumn festival in kindergarten is a favorite. The children danced, sang songs about autumn, played fun games, danced and looked forward to the arrival of Autumn, and then continued their exciting journey into the autumn forest together.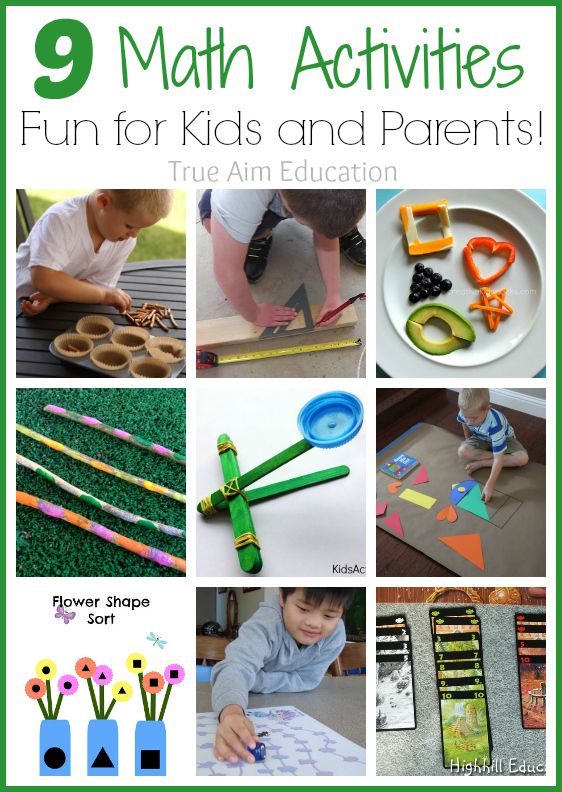 The most pleasant episode was a surprise moment - a basket with poured apples for all the guys - a gift from Autumn! The holiday was a success!
---
The beginning of autumn is beautiful, The Day of Knowledge has come to us again, Funny preschool children are coming, The city has blossomed with flowers again!
So the bright, cheerful summer is over. September has come, and with it the very first holiday for the new academic year - Knowledge Day. From 09/02/2020 to 09/04/2020 in our kindergarten in all age groups there was a holiday. Knowledge Day, like any holiday in kindergarten, is very joyful, bright, cheerful and solemn. Today, fairy-tale characters came to visit the guys: Pinocchio, Malvina and Fox Alice. Pinocchio with Malvina and Fox Alice played funny games with children, solved riddles, danced, had fun. Many children, after a long separation, rest with their parents, meet again with their friends and with their teachers. The academic year began cheerfully and provocatively, everyone received a lot of positive emotions and impressions.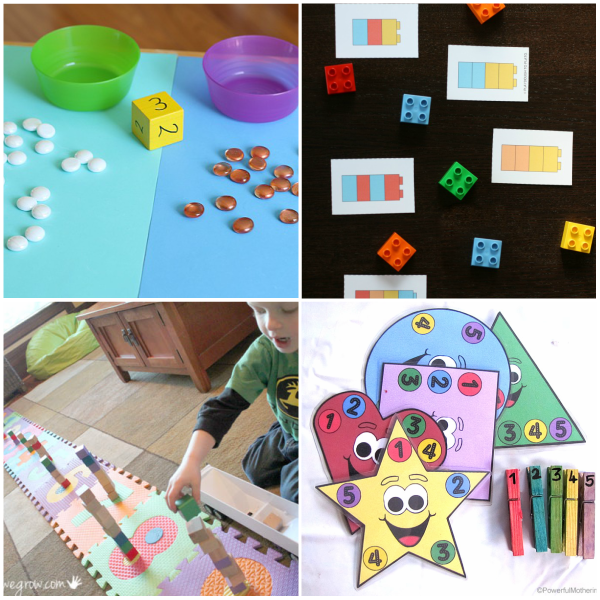 ---
On the eve of the most tender, beautiful and spring holiday on March 8 in our kindergarten from 28.02 to 06.03.2020 there were matinees in all age groups. The children were looking forward to this day. They really wanted to congratulate their mothers, grandmothers, sisters and teachers on a wonderful holiday.
Children prepared a wonderful concert for mothers and grandmothers with songs and dances, poems about mother, about grandmother. Mothers and grandmothers were happy to participate in various competitions. Traditionally, they could not do without gifts that the children prepared for mothers and grandmothers, made by themselves. The gifts were unique and amazed with their originality, colorfulness.
---
"Walk Maslenitsa"
In our kindergarten on February 27, 2020, the entertainment "Walk Shrovetide!" This entertainment is held annually, and has already become a tradition and favorite for children.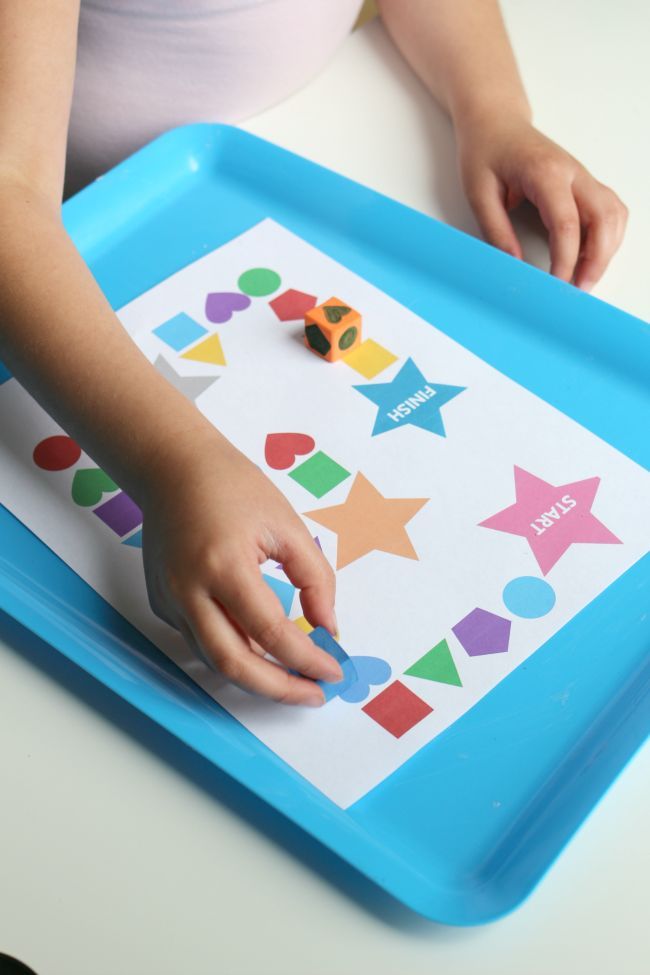 At the festival we said goodbye to Winter and welcomed Spring. All week the children were preparing for this event and were looking forward to it.
---
From 20.02. on 02/21/2020, a solemn line was held dedicated to the closing of the month of defense-mass and military-patriotic work, the results were summed up.
The events of the month were aimed at instilling in children respect for the defenders of the Motherland, familiarizing them with the traditions of society and the state. Kindergarten students learned a lot about the army and the defenders of the Motherland, became more resilient, learned to work in a team. And the active involvement of parents made it possible to intensify parent-child relations and involve parents in the educational process.
The guests of the event were invited guests, cadets from the KVVU named after General of the Army S.M. Shtemenko and the captain of the medical service Popova Tatyana Mikhailovna.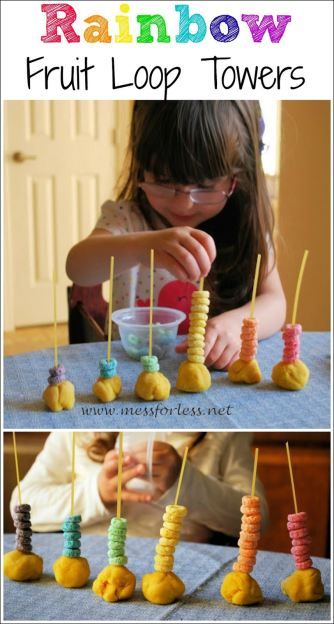 He has medals for the distinction of military service of the 3rd degree, for strengthening the military commonwealth. The teachers spoke to the pupils, who thanked the children for their active participation in the events of the month. The month of defense-mass and military-patriotic work has been completed. Ahead is the year of Memory and Glory. 75 years of Victory in the Great Patriotic War.
---
On February 19, 2020, sports competitions between dads "Strength, Glory and Valor of Russia" were held in the MADOU "Kindergarten No. 221".
Dads overcame obstacles and completed tasks with great interest and pleasure. We received a lot of positive emotions.
At the end of the competition, the team members were awarded certificates for active participation and certificates for victory. Parents actively participating in the month talk about favorable changes in the relationship of children. It means that the forming feeling of patriotism and camaraderie promotes tolerance.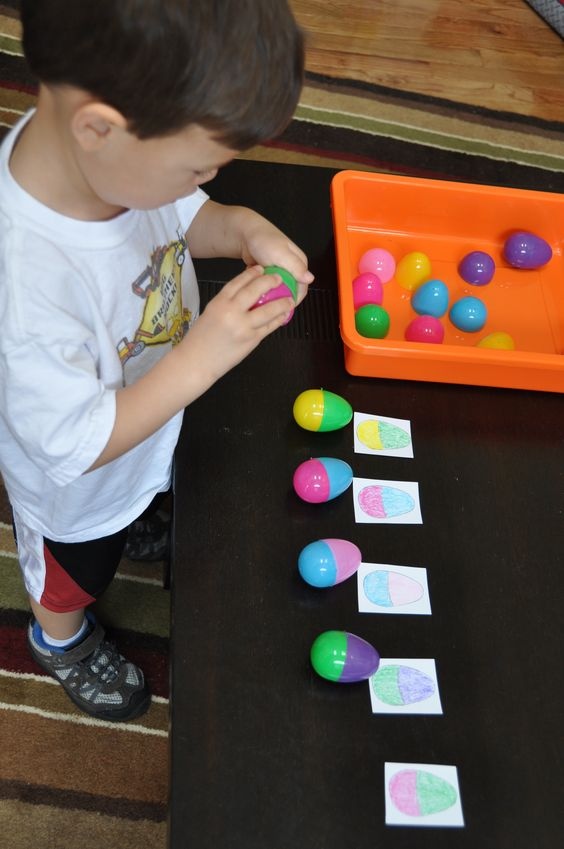 ---
On February 13 and 14, 2020, "Sporting events dedicated to the Defender of the Fatherland Day" were held. This event was of a competitive nature between senior and preparatory groups. Of course, not only children took part, but also our wonderful parents.
Various relay races were held: Scouts, Clear the Field, Pass Through the Swamp and others. But the most important thing is that our parents took an active part in the competition, thereby showing strength and solidarity.
---
As part of the month of defense-mass and military-patriotic work in preschool educational institutions,
a solemn line was held in all age groups.
From 23.01. on 24.01.2020 in the kindergarten there was a solemn line dedicated to the month of defense - mass and military-patriotic work. The main goal of the month is to form patriotism among pupils, to develop a sense of pride and respect for the soldiers - defenders of the Fatherland, to cultivate love for the Motherland.