Learn to write the abc
Learning to write the alphabet
Learning to write the alphabet is one of the first stages of writing literacy. For early modern English children, this meant first learning to read the letters of the alphabet (printed in black letter) from a hornbook.

Hornbook. Folger Shakespeare Library STC 13813.5

They then learned to write the letters of the alphabet in one or both of the two main handwritten scripts, secretary and italic. For this, they relied on manuscript or printed copybooks or exemplars, usually supplemented by instruction from a writing master at a writing school, a private tutor or family member, or usher in a grammar school. 1

Below are two plates from Jehan de Beau-Chesne's and John Baildon's A booke containing diuers sortes of hands, as well the English as French secretarie with the Italian, Roman, chancelry & court hands (London, 1602 [first ed. 1570]) (Folger STC 6450.2) that depict versions of secretary and italic hand:

"The secretarie Alphabete" from Jehan de Beau-Chesne and John Baildon, A booke containing diuers sortes of hands (London, 1602).
This was the first English-language writing manual, first published in 1570."Italique hande"

On both of these leaves, someone has tried to imitate the letter forms. In the top example, the brand new writer got through some of the minuscule and majuscule forms of the letter A ("a a a A A [upside down!] a a a") before smudging out his or her work. Further progress is made on the "Italique hande" leaf, where the letters A through J (and perhaps an attempt at the letter K) are awkwardly and painstakingly formed underneath the exemplar. 2

Children learned their letters by repeatedly tracing and copying strokes, letters, alphabets, pangrams (sentences that contain all the letters of the alphabet), and aphorisms. Beau-Chesne's copybook was not the only one to contain the verse instructions, "Rules made by E.B. for children to write by," that describe the ideal quill, ink, and posture for a child's first experiences with writing. The instructions even advise on how the teacher should prepare the paper:

… Scholler to learne, it may do you pleasure,
To rule him two lines iust of a measure:
Those two lines betweene to write very iust,
Not aboue or below write that he must:
The same to be done is best with blacke lead,
Which written betweene, is cleansed with bread.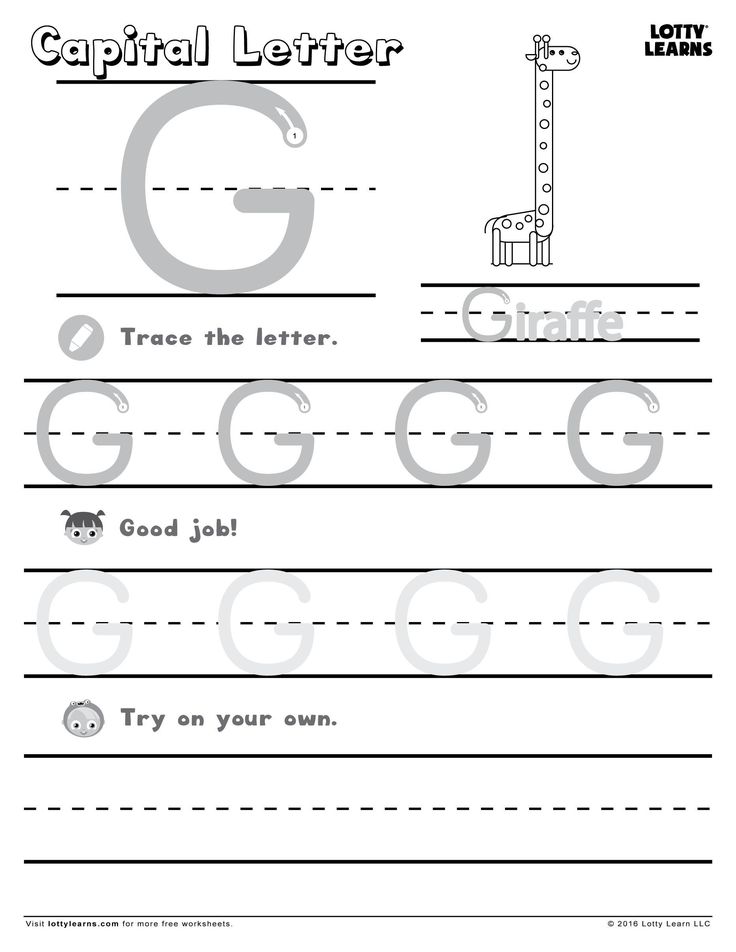 Your pen from your booke, but seldome remoue,
To follow strange hand with drie pen first proue: (copied from Folger STC 6450.2)
That is, use a graphite pencil to rule a piece of paper with sets of double lines for the child to write between. Then write some exemplar letters for the child to copy. He or she can trace them with an inkless quill in the first instance, and then proceed to use ink. The pencil lines can be erased with bread.
The result might be something like below, in which one Stephen Poynting, possibly a student at the Free School in Gloucester, practices a pangram, "Job a Righteous man of uz waxed poor Quickly" (i/j and u/v counting as single graphs). He writes it twenty-one times, and his spacing between words grows larger and larger so that he can no longer fit the last word of the sentence (he appears to be writing one word of the sentence at a time, in columnar format). If you look closely at the piece of paper, you can see that it is blind-ruled; that is, guidelines have been made with an inkless quill to help him write in a straight line.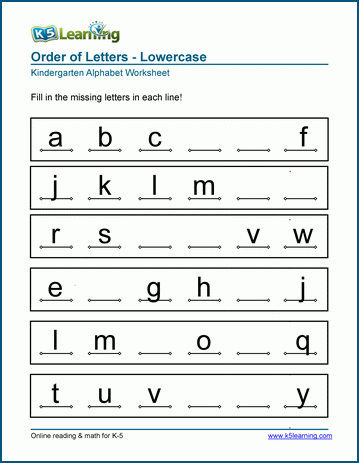 Stephen Poynting, "Job a Righteous Man." Handwriting practice.

In two competing pamphlets printed within weeks of each other in 1591, the early writing masters William Panke and Peter Bales provide detailed instructions for learning to write the letters of the alphabets in terms of breaks (the individual strokes that make up each letter) and joins (the strokes required to connect letters to each other if one is writing in secretary hand). 3 Breaking and joining instruction disappeared from copybooks in the first half of the seventeenth century, but was revived by Edward Cocker in the 1650s.

The example below shows how one Thomas Robinson, in 1698, used Cocker's plate of "The Breakes of sett Secretary Letters" as a worksheet, completing the unfinished letters in ink, and making it up to the letter K in his imitation of the sample alphabet at the bottom of the leaf.

Edward Cocker, The tutor to writing ad arithmetick (London, 1664).

The number of surviving copybooks from the Elizabethan and Jacobean period is tiny, with scholars assuming that they were genres that were either "used to death" or discarded once they were no longer needed.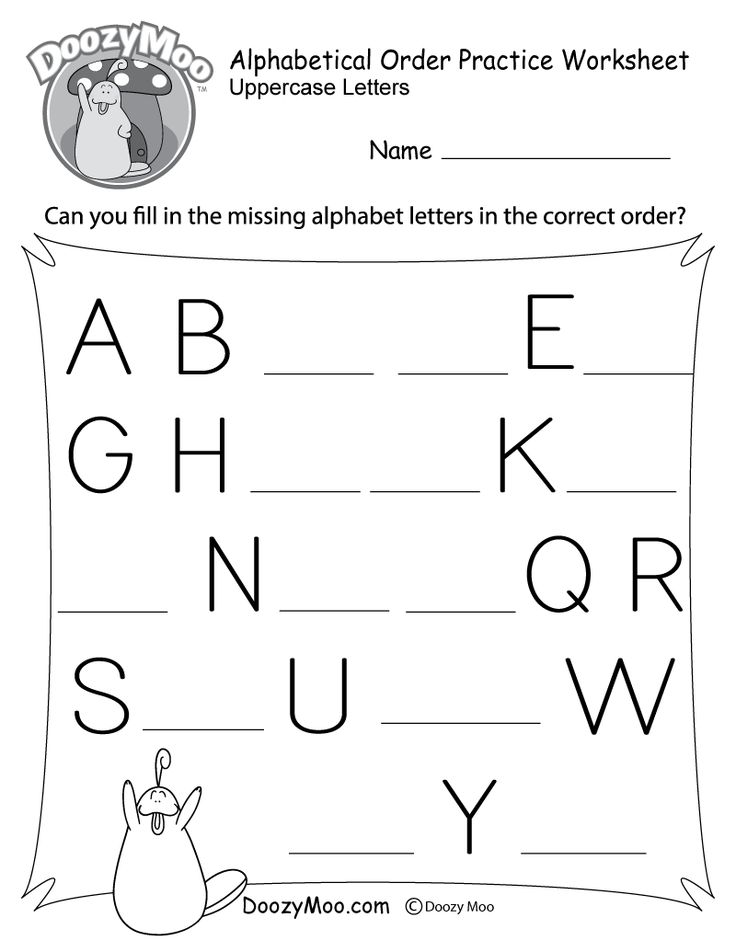 Most surviving examples of  alphabet practice appear on blank spaces in printed and manuscript books and are usually not noted in catalog records. An advanced search in Hamnet for "alphabet" under "All notes" led to some good examples of what the very earliest attempts at an alphabet look like. 4
This notebook from a barrister riding on the Midland circuit in 1610 includes alphabet practice by a member of the Jeffreys family of Acton, Denbighshire, ca. 1650-ca. 1660, on three separate leaves (Folger MS V.a.489). All examples are minuscule secretary letters, except for the initial majuscule A.
Thomas Blakesley's secretary alphabet, copied in 1613, is slightly more practiced than the previous example. He practices in a heavily annotated copy of Girolamo Ruscelli's The secretes of the reuerende Maister Alexis of Piemount. Containyng excellente remedies against diuers diseases, woundes, and other accidents, with the manner to make distillations, parfumes, confitures, diynges, colours, fusions and meltynges.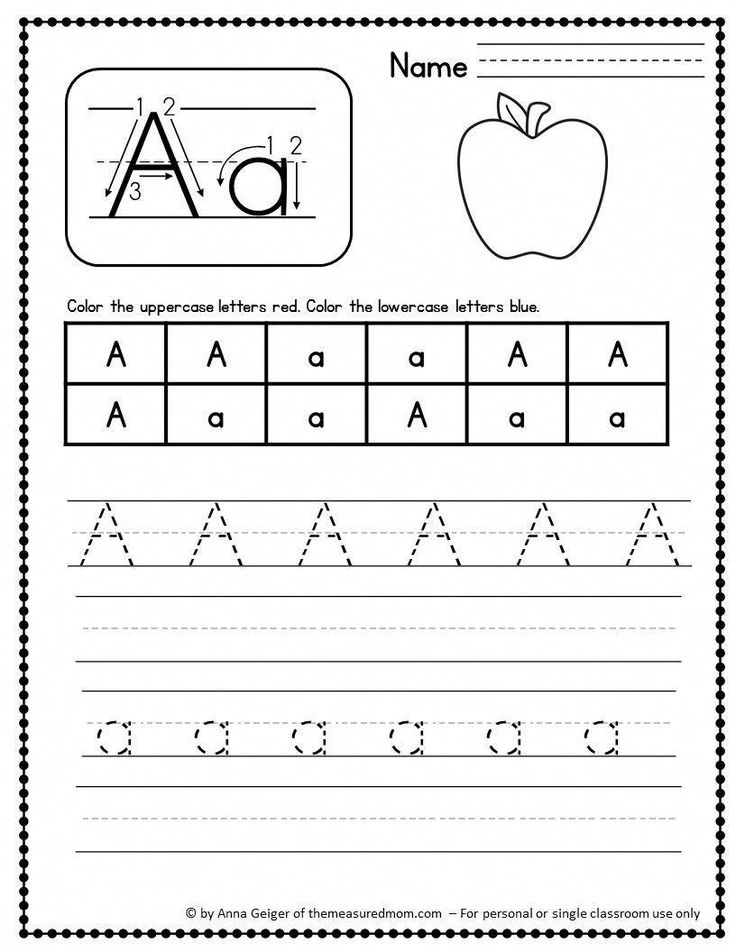 … Translated out of Frenche into Englishe, by Wyllyam Warde (London, 1558) (Folger STC 293 copy 2). It is possible that the alphabet of minuscule and majuscule secretary letters was copied and spaced so that a younger learner could practice in between the lines.
Jeremiah Milles has added his alphabets and practice sentences to the backs of the front and rear covers and the endleaves of William Gouge's Panoplia tou Theou. The vvhole-armor of God or The spirituall furniture which God hath prouided to keepe safe euery Christian souldier from all the assaults of Satan. First preached, and now published for the good of all such as well vse itt (Folger STC 12122 copy 2). His four attempts at the alphabet are either incomplete, or, as in the second example, missing the letter "p." This causes problems for him in the fourth image, his transcription of Psalm 124 from the King James Bible, where he clearly thinks that the letter "q" is a "p": see the words "up" ("uq") and "proud" ("qroud"), for example.
And in the third image, Milles' transcription of the opening lines from John Fell's The life of the most learned, reverend and pious Dr. H. Hammond (London, 1661), he somewhat corrects his initial confusion, although he still writes "attempted" as "attemqted."
Another alphabet appears in a Folger copy of the 1605 edition of Sir Philip Sidney's The Countesse of Pembrokes Arcadia (London, 1605) (Folger STC 22543 copy 4), but in this instance it is acting as a key to a rather unsophisticated cipher.
For any of you who have taught young children to write, now is the moment to acknowledge how little has changed in handwriting instruction in the past four hundred years (well, except that early modern children had the added challenges of having to learn to cut a quill nib and make iron gall ink). Worksheets from the Zaner-Bloser handwriting program illustrate the order in which the strokes are made and how the letters are joined together, and provide top, bottom, and middle guide lines.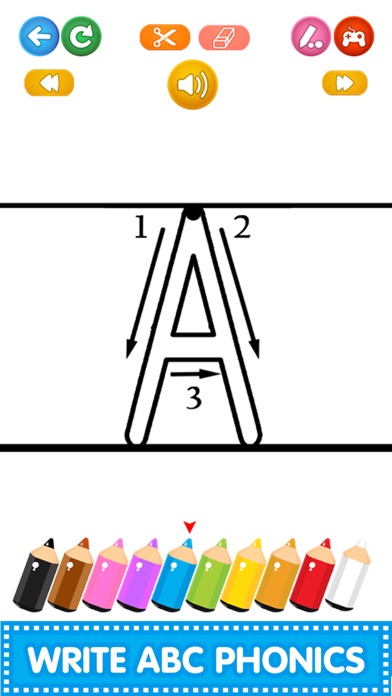 Modern handwriting programs such as Zaner-Bloser, Handwriting without Tears, and the Peterson Directed Method, encourage tracing letters before forming them freestyle, just like "Rules made by E.B. for children to write by" from 1570. 5

I happen to live with a four year old who is just learning to write her name and the alphabet. Just like Elizabethan children, she had to learn to grip her pencil correctly, in the "dynamic tripod grasp," a new-fangled phrase for the second hold on the left, below.

"How you ought to hold your penne"

I created double-ruled guidelines for her and an exemplar alphabet. She gamely copied the letters below, after tracing my lightly-written A and B. The results are one of those moments when the early modern and modern worlds seem to collide.

A 4-year-old's efforts to copy the alphabet from models written by her mother.

 
See Herbert C. Schulz, "The Teaching of Handwriting in Tudor and Stuart Times," The Huntington Library Quarterly (4), August 1943: 381-425.
By the way, the aphorism on this leaf is from Cicero.
Simran Thadani's recently defended PhD dissertation, Penmanship in Print: English Copy-Books and their Makers, 1570-1763 (University of Pennsylvania, 2013), provides an account of the battle for authority between these two writing masters
I'm sure there are many other instances that haven't yet been recorded, and that if one searched all the examples of "pen trials" under "All notes," other examples of letter-formation practice would be revealed.
Despite the fact that the Common Core Standards no longer require elementary school students in the U.S. to learn cursive handwriting, many states are still opting to include it in the curriculum, and research highlights the many benefits of learning to write (in both print and cursive hands), in terms of cognitive development, motor skills, and reading comprehension. For a good general overview of the debate, see here and here, as well as the recent New York Times debate, "Is Cursive Dead?"
Learn to Write! on the App Store
Description
The #1 alphabet tracing and words spelling app for toddlers & pre-schoolers.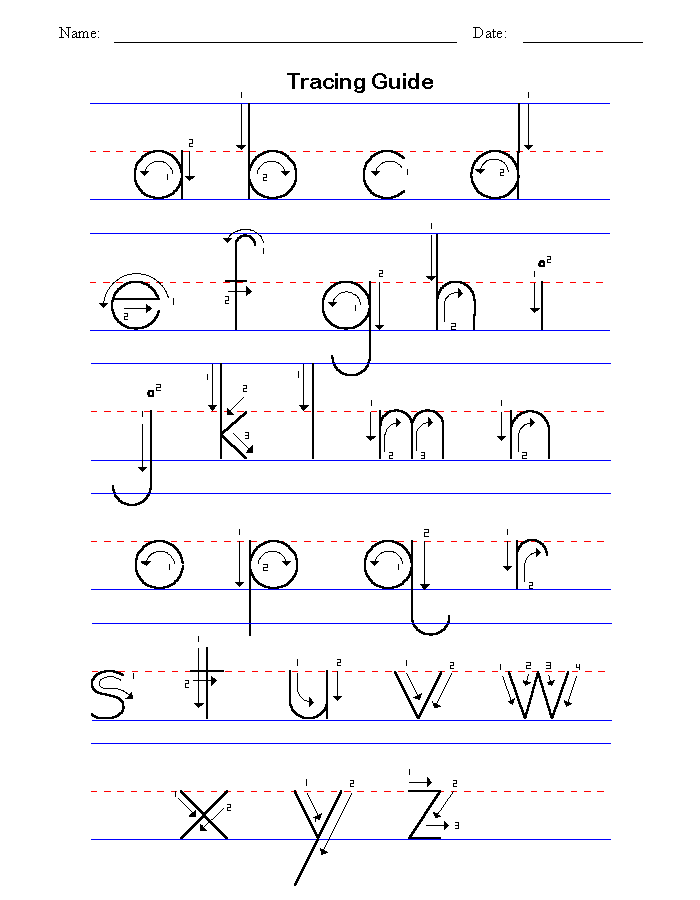 Recommended and used by parents, teachers, and occupational therapists!
Loved & played by more than 2 million kids and used at more than 5,000 schools!
- Winner of 'National Parenting Product Awards 2018' - NAPPA Awards
- 'Best Mobile App of 2018 Platinum Award' nominee! – BMA
SPECIAL FEATURES:
- Block & Cursive Letters,
- Uppercase and Lowercase,
- Numbers 1-10,
- 24 geometric shapes for toddlers!
- Keep track of your child's progress,
- Unlock Golden Levels!
- 72 CVC words, 36 CVCC words, and 39 long sound words!
- Progress and settings stored for up to three players on the same device,
- Interactive and visually attractive fun animations,
- Available for both iPads and iPhones!
IMPORTANT:
The first five letters of the alphabet (both uppercase and lowercase), five shapes, and the first three CVC flashcards (nine words) are completely for free. They can be played entirely (on 3 game steps). Enjoy this trial and have fun!
PERFECT FOR KIDS:
Kids want to have fun and LetterSchool offers an educational journey with the most engaging and entertaining educational material!
- Learn while engaging with over 20+ exciting animations, graphics, and sound effects.

- Associate letters with words, master and memorize tracing directions and the correct formation of each character.
- Learn phonics, the formation of words, understand syllable formations, and spell entire words.
- Perfect for home-schooling kids and kindergartens. A user-friendly app for children with special educational needs.
PERFECT FOR PARENTS & TEACHERS:
- Choice of the three most popular font families in handwriting education (Handwriting Without Tears, D'Nealian, and Zaner-Bloser).
- Complete a set of letters, numbers, or shapes to unlock the Golden Levels!
- Golden Level allows progress tracking and displays exactly how the letter was drawn!
- A new challenge at every step: Your child traces a letter, number or shape 3 times using different parameters.
SAFE:
- An educational app created together with parents and educational professionals.
- NO ADS!
- Advanced settings or purchases only accessible by an adult!
- Extremely committed Customer Support ready to answer all questions and fix any issues.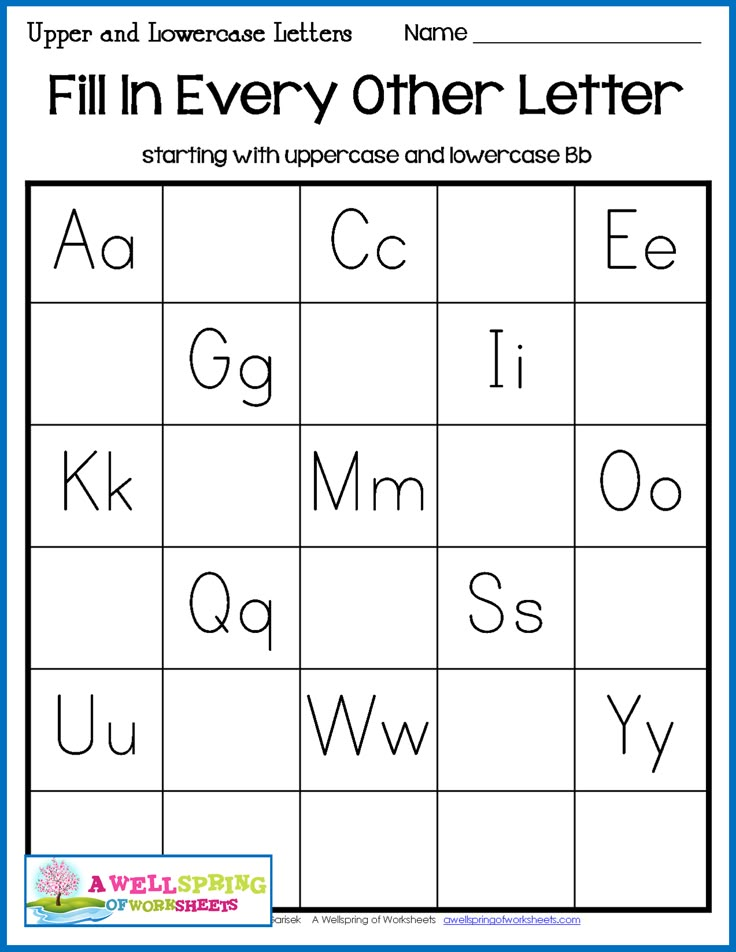 LET'S PLAY & LEARN!
Join LetterSchool on this exciting educational journey! Download the app and allow your toddler to discover the magical world of letters and words. Before you know it, your kid will become a pro in writing and spelling!
SUBSCRIPTION DETAILS:
LetterSchool offers three auto-renewing subscription options: per month. quarter, and year.
- You can cancel your subscription anytime without an extra cancellation fee.
- Payment will be charged to your iTunes account at confirmation of purchase.
- Subscription automatically renews unless auto-renew is turned off at least 24-hours before the end of the current period.
- The account will be charged for renewal within 24-hours before the end of the current period, and identify the cost of the renewal.
- Subscriptions may be managed by the user and auto-renewal may be turned off by going to the user's Account Settings after purchase.
- No cancellation of the current subscription is allowed during an active subscription period.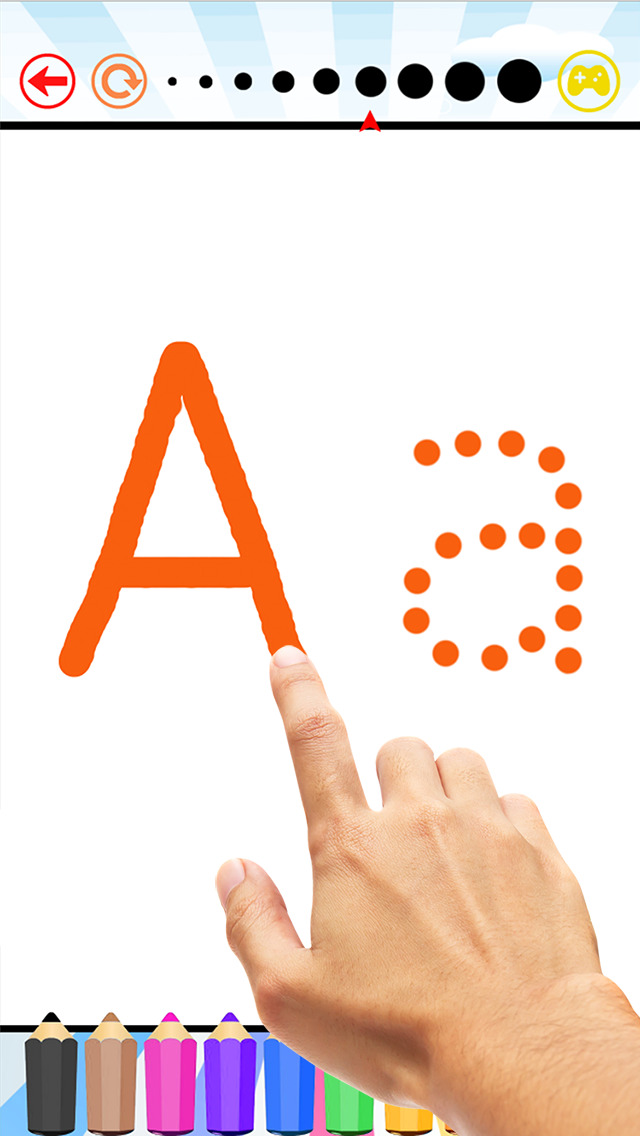 - Any unused portion of a free trial period, if offered, will be forfeited when the user purchases a subscription to that publication, where applicable.
- Your iTunes account will be charged automatically after the 7-day free trial.
CONTACT
For more reviews and information, visit our website www.letterschool.org
If you have any question or suggestions, please contact us at [email protected]
You can also check our FAQ page on www.letterschool.org/faq.
Terms of service and privacy policy: https://www.letterschool.org/terms & https://www.letterschool.org/privacy-policy/

Version 2.3.0
Thanks for using LetterSchool! This update includes:
- The option to download and switch between 12 different languages!
- A menu that allows you to change your "learning language" and your "menu text" while playing.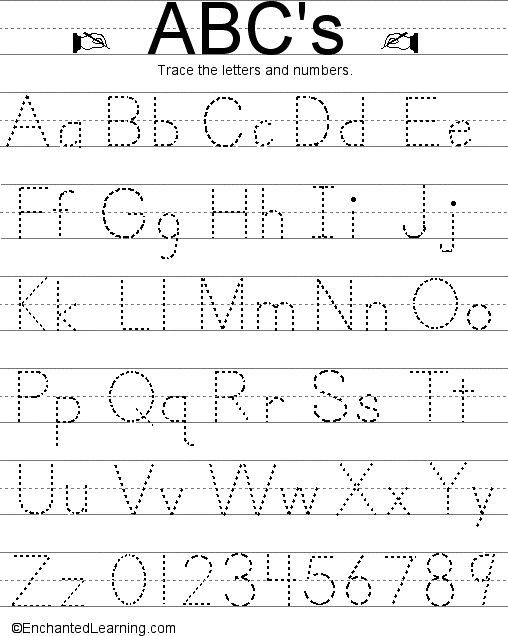 - Bug fixes and performance improvements.

Ratings and Reviews
15.6K Ratings
Holds My Daughter's Interest, Mine too!
My daughter is five and full of energy so sometimes it really takes a lot to hold her interest when it comes to learning games. The games really need to be stimulating in order for her to want to keep going. This app does it ALL! She is learning to draw her shapes and loves watching every little animation as she draws with such anticipation. There are moments when she gets frustrated but with a little pep talk she is well on her way to fun. She loves to see her own accomplishments in the end. The game has so much to offer as the animations go that I was even interested in watching each one. The app isn't too repetitive that it quickly loses a child's interested. So this was a big five stars for me. The sounds the colors perfect stimulation for a five year old. Thank you!
Step by step & font styles 🤩
I love this app. I have been searching and trying more than 10 different apps. This is he best one! It has 3 levels for each letter. There different font styles to choose from so I can choose the "Kindergarten way" letters. The fun animation keeps my loves to run daughter entertained and I get updated reports. I usually don't like to buy apps but this one was worth it. I bought the bundle so my older daughter can even practice her cursive. My Preschool daughter can even practice writing her numbers in sequential order. Lastly, there is even a song that emphasizes the sound which is more important when learning how to read.
Be careful of in app purchases and hidden fees
My son enjoyed this so although had times getting different parts to recognize interaction (finger drags not necessarily connecting when tracing letters). He is honestly a bit old for and I found d he was going through the free options rather quickly. This is wear my dissatisfaction with the app begins. There are very few free options and kids are constantly prompted to purchase more advanced levels. Please know that if you inadvertently choose one of those levels the trial period is very short (we only received 1 week) and then you will be automatically subscribed for a full year subscription for $50. This is non-refundable (couldn't even just pay for the 1 week we used or switch to a monthly subscription). I was literally told by Apple that they could do nothing and there was no one I could speak to. Be very careful trying this app or look elsewhere.
Hello,
We sincerely apologize for the frustrating experience you've had with us. Indeed, the trial automatically renews but you can always cancel it anytime or before it renews. We highly appreciate your feedback, though. It really keeps us informed and in-tune with what our learners need, want and expect from our service. Rest assured that we will take your feedback into account to serve you better in the future. If you need any assistance, please reach us out at [email protected] and we'll be happy to assist you.
The developer, Letterschool Enabling Learning B.V., indicated that the app's privacy practices may include handling of data as described below. For more information, see the developer's privacy policy.
Data Not Linked to You
The following data may be collected but it is not linked to your identity:
Privacy practices may vary, for example, based on the features you use or your age.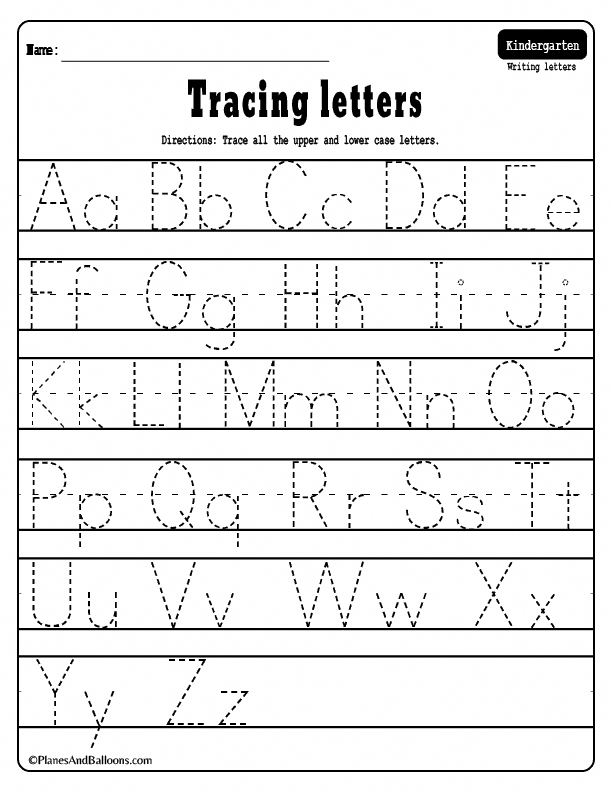 Learn More
Information
Seller

Letterschool Enabling Learning B.V.

Size

260.6 MB

Category

Education

Age Rating

4+

Copyright

© LetterSchool Enabling Learning B.V.

Price

Free
Developer Website
App Support
Privacy Policy
More By This Developer
You Might Also Like
Farewell, Russian Alphabet! Grade 1
Extracurricular event.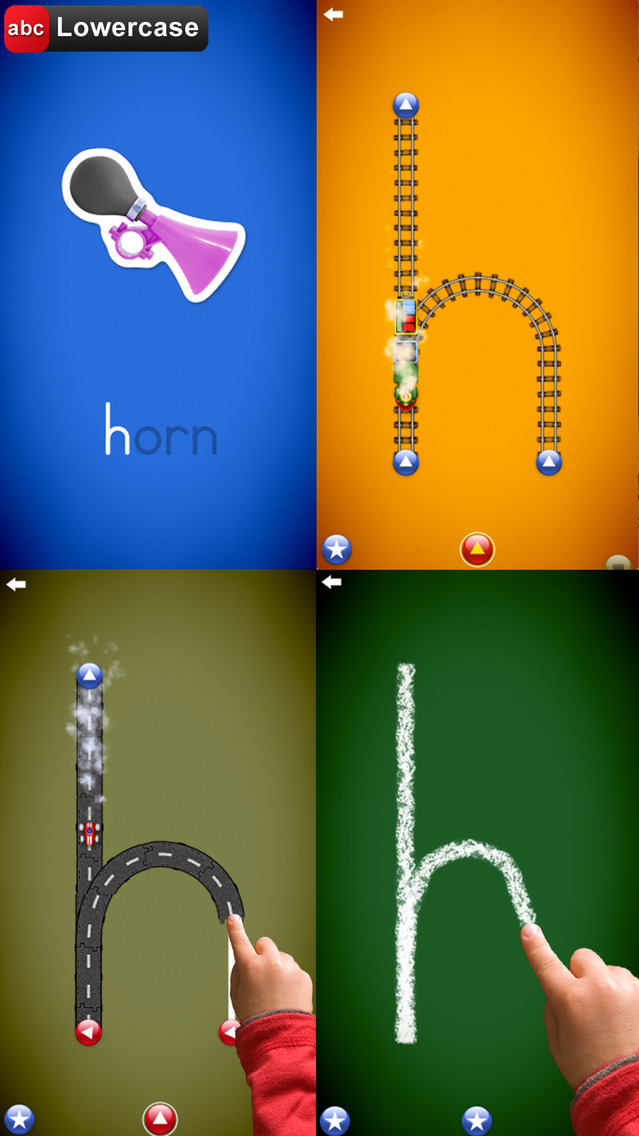 1 class. "Farewell to the Russian Alphabet"
Degtereva Irina Ivanovna
teacher primary school
- Dear friends! Guys and adults! Today we have a little sad, but also a pleasant holiday. We came say goodbye to a very respected, and for many - the first in my life, read independently, with a book - "Russian Alphabet".
Let's remember that happened at our school on the first day of school.
The song "School Years" sounds
Student: If the garden is full of flowers,
The ear has poured wheat,
The harvest is ripe in the garden –
Means a holiday great is coming.
I put on trousers and a vest.
Heart from excitement noet,
Mom made a bouquet –
I will present to the teacher in school.
ABC: Waiting with excitement
Boys and girls
Modest book - Russian alphabet. Among the bright, thick books
Everyone needs this book:
It teaches literacy
If you want to learn a lot -
Learn to read, baby.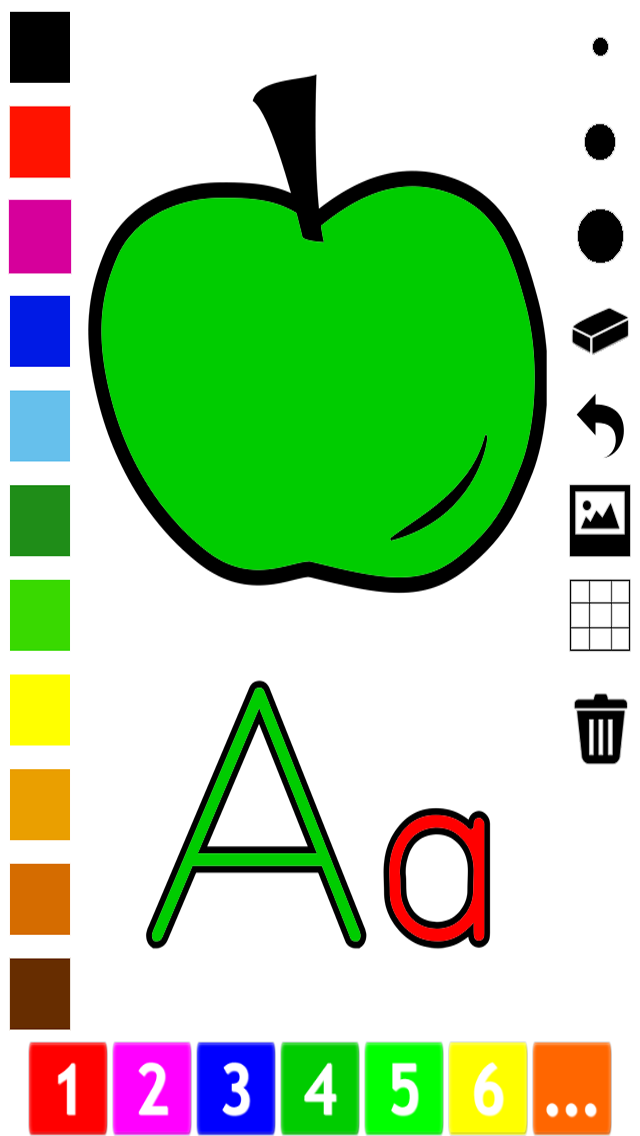 Song "ABC"
Pupil (displeased):
And why did you have to go?
I have been reading since I was five.
This first class is needed! I'm leaving home now, I'll ask you to buy a computer, I'll play all day,
Write a letter to the Internet,
ABC: Wait, take your time,
Better to go to school take a closer look, and you will always have time to leave
Internet. You will not master the letter - There is no sense in connecting. Make all white laugh light!
Student (indignantly):
So?
I am read,
Numbers I know the letters.
ABC (points to the entered letter R): This too?
Student: Well a how?!
Everyone in the yard will say:
The letter "Re" is in front of us.
Letter R: I am not re, not re, not re,
Although I write in "yard"!
You will find me in "Mountains", "Tundra", "river", "shores".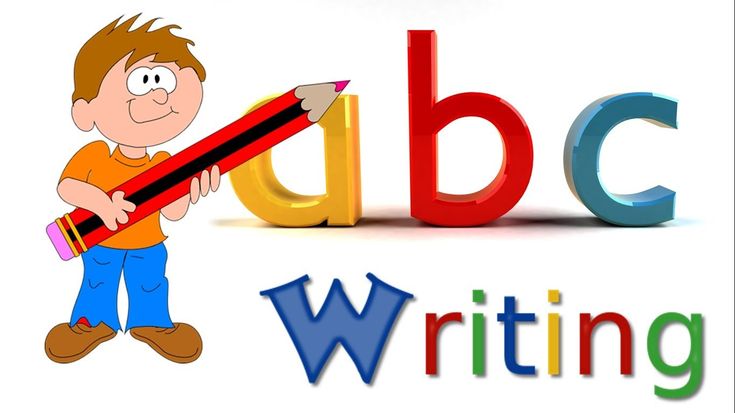 I roar with loud thunder
And I roar like an animal roar -
Here is a tiger, for example. My name is the letter "er"!
Student (embarrassed):
Sorry, I didn't know
But I read correctly...
The letter P is leaving.
ABC: I came to visit you not alone.
33 native sisters, written beauties.
B they live in one city and are famous everywhere.
Who came with me together?
All: Letters!
Song of 33 native sisters…
Leader 1 : You memorize these letters.
There are more than three dozen of them.
And for you they are the keys
To all good books.
Master 2: V don't forget to take the road
A bundle of magic keys
path.
You will enter any fairy tale,
Leading 1 : Read books about animals.
Plants and machines. You You will visit the seas And the gray peaks.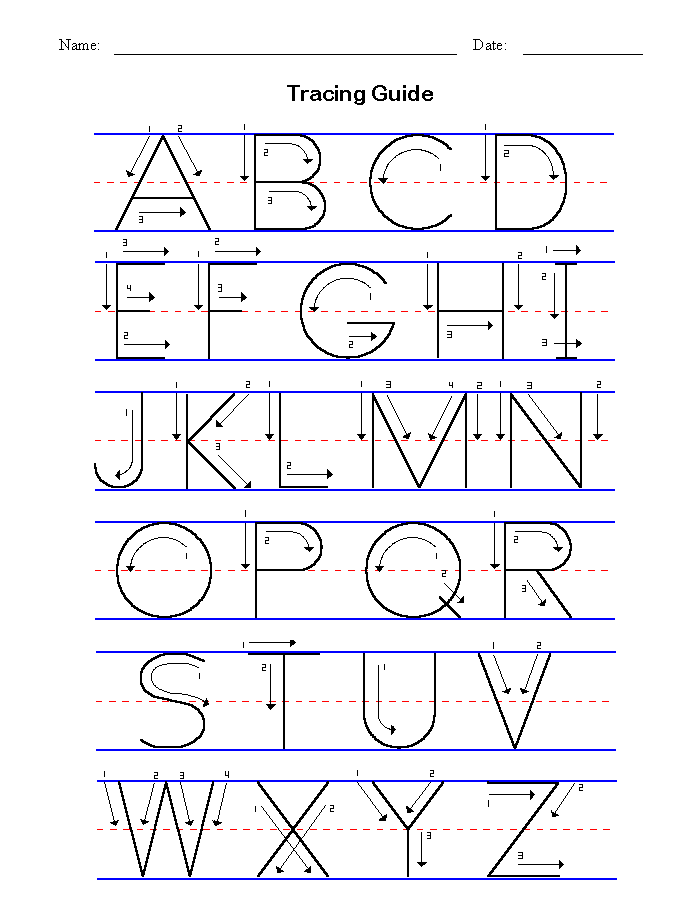 Leader 2: You wonderful lands
Will open the way from A to Z.,
A: Letter A, letter A -
Alphabet head.
Vova knows, Sveta knows
A looks like a rocket.
B: Letter B woke up early.
Letter B - a barrel with a tap, Wash your face, be healthy, Bogatyr Boris Bobrov.
B: Here letter B
Visible in the distance - beautiful, twisted,
As if a pretzel was baked, Waiting for visitors
G: G - ordinary hook,
But a faithful helper in work. And into a braid and into a poker I can turn G.
D: Here stands, blowing smoke,
Letter D - furnace pipes
E: On yard - what a pity!
Our ladder broke,
Our the ladder is broken,
Letter But E stayed.
E: Eu Yo- sisters.
It is not easy to tell sisters apart.
But the letter Yo has two dots, Like to the nail ladder.
F: This the letter is wide
And looks like a beetle.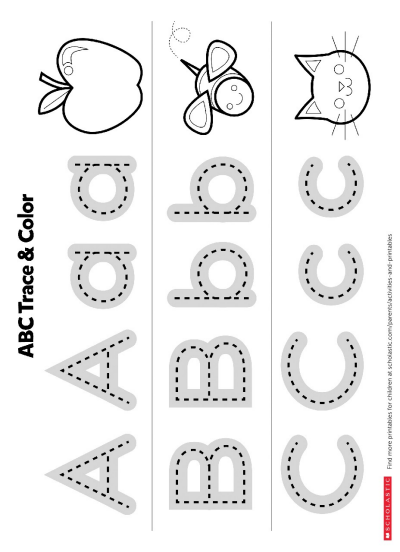 And at the same time, definitely a beetle,
Makes a buzzing sound
Whww.
3: 3- not just a curl,
3 - spring, pretzel, shavings
And: On look at the wicket.
How is it not the letter I?
Between two straight boards
One lay down at an angle.
Letter Y is called "And short"
Y as Y in your notebook, In order not to confuse Y with I,
Write a tick on top.
K: Signalman holds two flags
With flags he is like the letter K
L: Alphabet will continue our
The letter L is a forest hut.
M: Holding hands, we stood up
And they looked like M.
N: On letter N I'm like on a ladder
I'm sitting and singing a song.
O: V old tree hollow
Well, just like the letter O.
P : hockey, football
The letter P is the gate in the field.
R: Letter R-on the mast sail
Flies into the distance, touching the sky.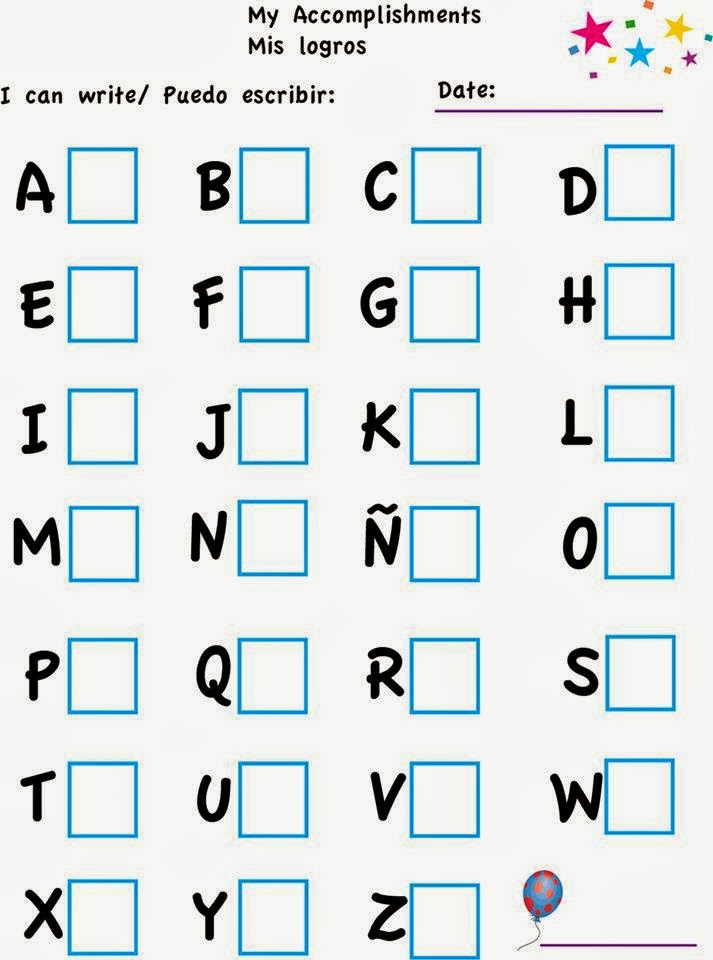 C: Crescent in the dark sky
The letter C hung over the house.
T: Letter T stands on the roof:
TV in the house vol.
T turned into an antenna
And ended up on the roof.
U: Comfortable letter
It is convenient in it,
That you can hang your coat on the letter.
F: All we know without prompting:
The letter F, as a key to fairy tales.
Karabas will never take him away from us.
X: X - fun toy,
Wooden spinner. Wooden turntable, Wind free girlfriend
C: Here what letter C
With a claw at the end. Claw Claw
Like a cat's paw
H: Yes, you correctly decided:
H we write as four, Only with numbers, friends, we must not confuse letters.
W: Look with the letter Sh-
The letter is very good. Because you can make E and Y out of it.
W: Letter Щ will help us
Brush our teeth in the morning.
b: From buckets for a reason
We need a drink of water:
We need a ladle - a solid sign,
In order not to spill ourselves.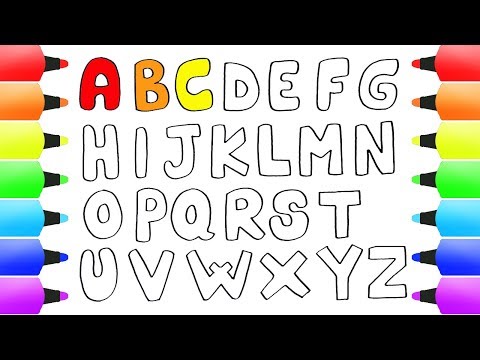 S: Here an ax, a log nearby.
It turned out that necessary. It turned out the letter Y,
We all need to know it
L: Letter P turned over,
She turned around with a gentle sign.
E: Letter E marvels at S,
As if looking in a mirror. There is a resemblance for sure, Only there is no language
Yu: To Oh, I didn't roll away,
I'll nail it firmly to the post. Ouch, look what happened. The letter Y came out.
Me: Me said to herself:
- I am a well-known hockey player The puck goes straight to the target, Goal! Finished alphabet!
will be".
1 student: Every morning
We need to study
We keep our eyes on the blackboard,
And the teacher teaches us.
2 student: Spruce, axe, shovel, hands
You hear sounds in every word. These sounds are different -
Vowels, consonants.
3 student: Vowels stretch in a song ringing,
May cry and scream,
B call and hawk in the dark forest
I cradle sister to cradle,
But they don't want to whistle and grumble.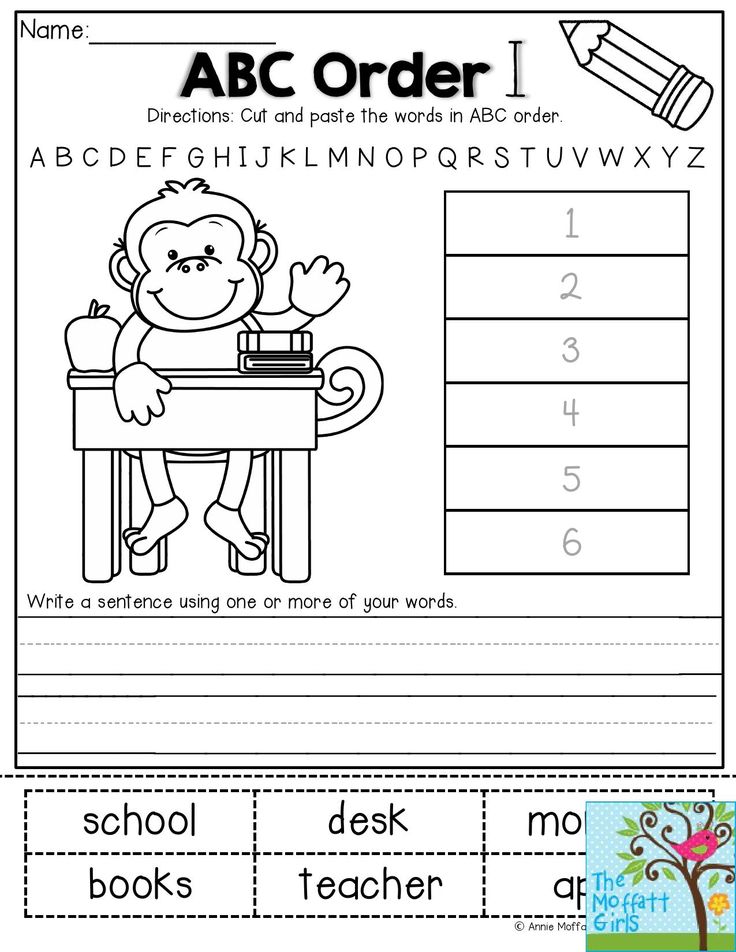 4 student: A consonants agree
Rustle, whisper, squeak, Even snort and hiss,
But they don't want to sing.
5 student: are friends vowel with consonant,
Together they form a syllable.
MA and SHA, and together MASHA.
She came to our lesson.
6 student: letters at first we didn't know0005
Mothers read fairy tales to us,
And now we read them ourselves,
us.
Sounds phonogram "In the world of fairy tales".
Application 2.
VII. An excerpt from the fairy tale "The Golden Key".
A scene is being performed fifth graders.
Pinocchio, Cricket, Papa Carlo.
Cricket: Cree – Cree, Cree – Cree, Cree – Cree.
Pinocchio: Hey, who's here?
S: Here I am, kri-kri.
B: Hey, who are you?
S.: I am a talking Cricket, I live in this the room is over 100 years old.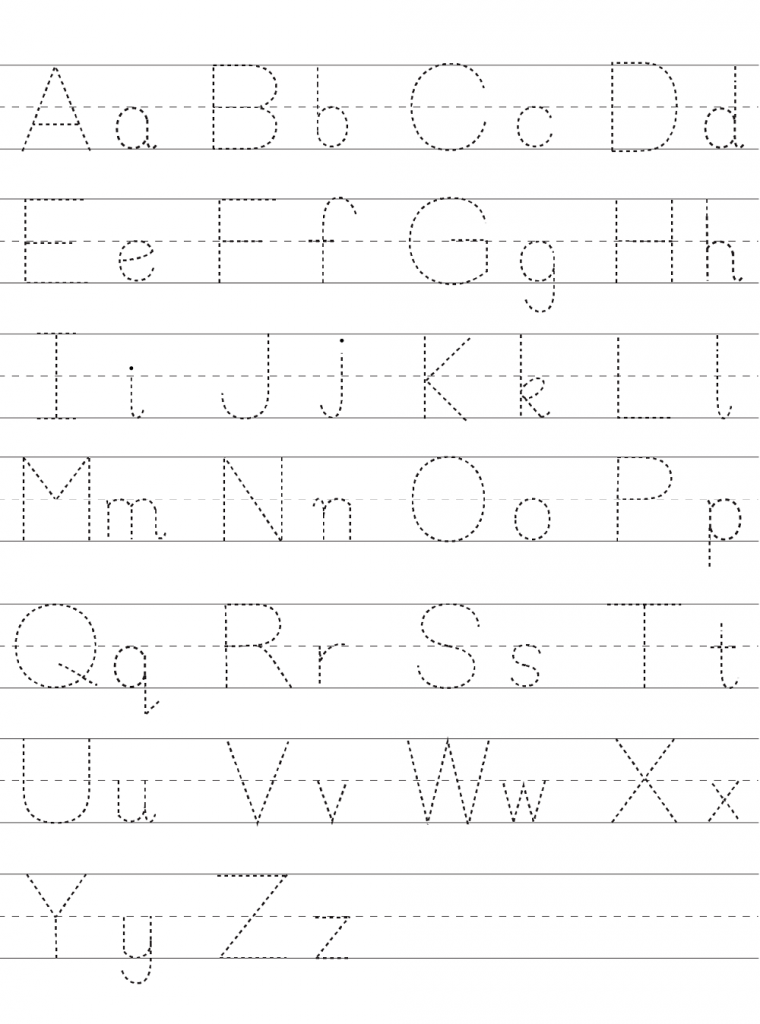 B.: I am the boss here, get out of here.
S.: Okay, I'll leave even though I'm sad leave the room where I have lived for a hundred years, but before I leave, listen useful advice.
B.: I really need old Cricket's advice...
S.: Oh, Pinocchio, Pinocchio, come on mischief, listen to papa Carlo, do not run away from home without work and start walking tomorrow to school. Here's my advice. Otherwise, terrible dangers and terrible Adventure. For your life, I will not give even a dead dry fly.
B: Why?
S.: But you will see - why.
B.: Oh, you centenary insect - cockroach! More than anything, I love scary adventures. Tomorrow a little light I'll run away from at home - climbing fences, ruining bird nests, teasing boys, dragging for the tails of dogs and cats... I can't think of anything yet!..
S.: I'm sorry for you, sorry, Pinocchio, You shed bitter tears.
B: Why?
S.: Because you have a stupid wooden head.
(Pinocchio launched a cricket with a hammer.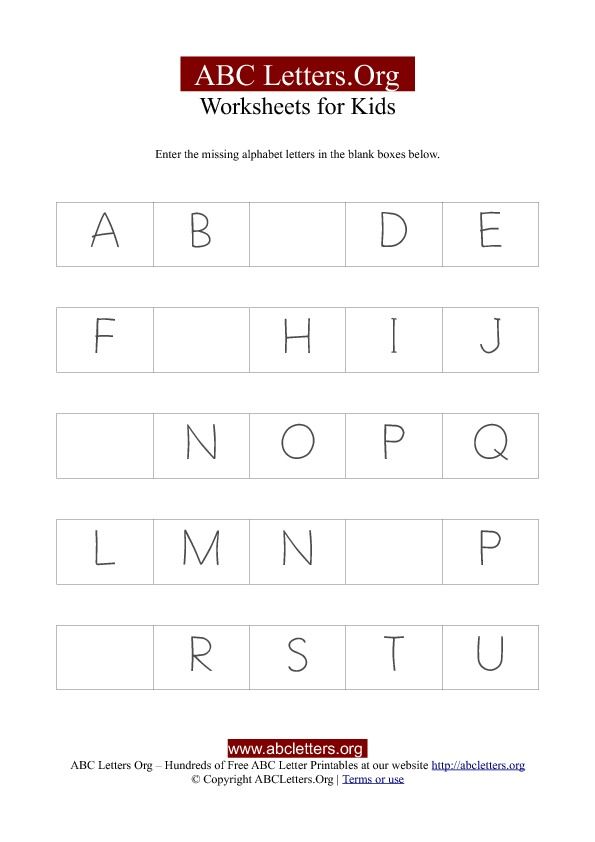 Papa Carlo enters.)
Papa Carlo: (reproachfully) Pinocchio, Pinocchio ...
Alphabet : Guess what the story is about?
Well done, And now I'm going to make riddles.
All on he is kinder in the light,
he heals sick animals,
And one day Hippo
Pulled he is from the swamp.
He famous, famous,
This is Dr. Aibolit).
Many not known for a long time,
He became to every friend.
Everyone interesting fairy tale
onion boy sign.
Very simple and short
He called ... (Cipollino).
He is cheerful and gentle,
This cute weirdo.
with him owner, boy Robin,
I friend - Piglet.
for him a walk is a holiday,
And on honey special scent,
This teddy bear
Bear cub ... (Winnie the Pooh).
He is a friend animals and children,
He is a living creature.
But such on white light
More there is none.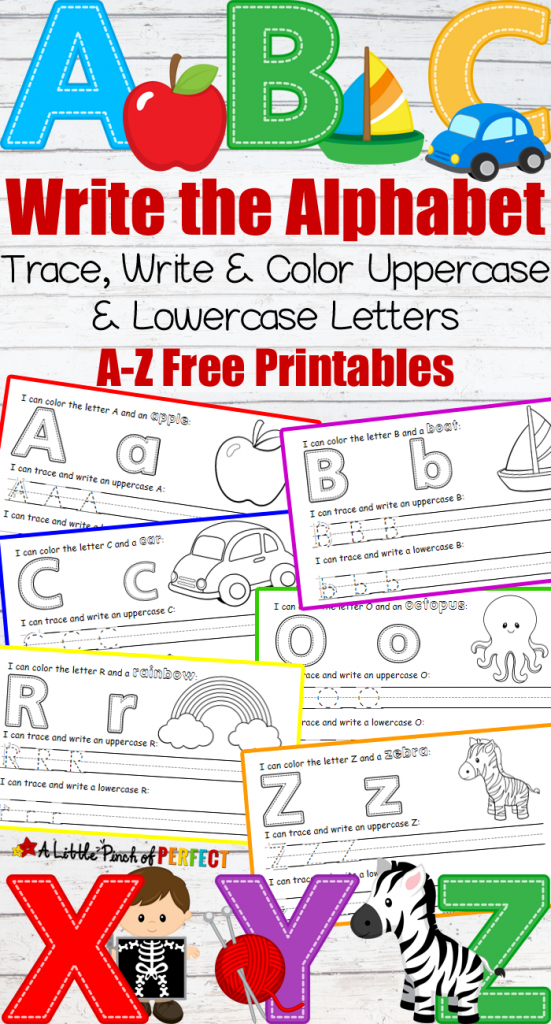 Because that he is not a bird,
Not kitten, nor puppy,
Not a wolf cub, not a groundhog,
But filmed for cinema
I known to you for a long time
This dear muzzle.
And is called ... (Cheburashka).
All of them loves invariably,
Who b to did not come to him.
Guess? This is Gena,
This is Gena ... (Crocodile).
Appears Shapoklyak ; sings:
Who reads books -
Is he wasting his time? good You can't get famous at the pace of reading!
I know everything in the world,
But I don't study at school
And I will interfere with you
And I will achieve my goal!
- Ha-ha-ha! They solved the riddle! But this task you do not do it! I mixed the letters in the words, Try to read them!
Presenter: Guys, put the letters back!
- On the island was hit by a hurricane.
On the last ram (banana) left on the palm tree
- Not taught lessons,
A played football Because of notebook A goal appeared.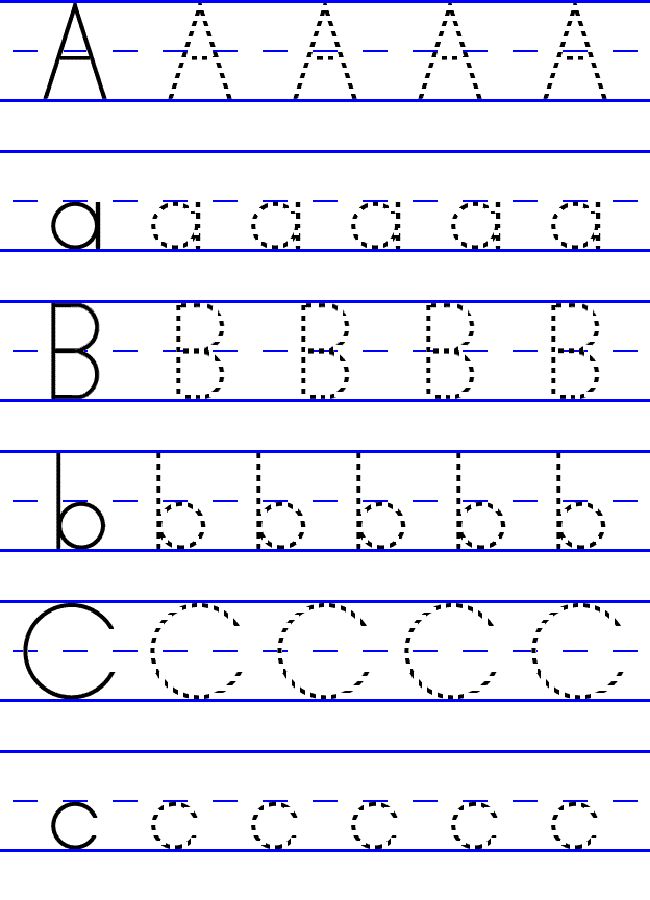 (col)
- Bug didn't finish the booth,
Not hunting, tired! (bun)
- Old grandpa Pahom
Na the scythe rode on horseback. (goat)
- Shouted hunter - Oh!
Doors are chasing me! (animals)
- Doll dropping it from her hands,
Masha rushes to her mother: - There she crawls green onion
Long mustache. (beetle)
Shapoklyak: Did it they! But I came up with another task for you, with him you will never cope!
Guess what? guys, Hedgehogs, Ruffs,
Why hedgehogs, ruffs, CHAIKI,
Pikes, gulls and cubs Laughed heartily?
ABC: A also, Shapoklyak, on my pages the guys got acquainted with a short dictionary polite words. Swear and listen. Maybe you will become kinder and more cultured ?!
- Will melt even an ice block From a warm word: ... (thank you)
- Will turn green old stump,
When he hears.... (kind day)
- If can no longer eat. Tell mom WE.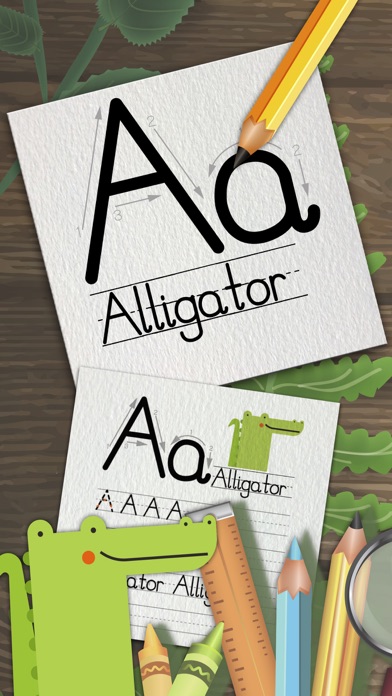 .. (thank you)
- Boy polite and cultured
says meeting... (hello)
- when we are scolded for pranks, We say: ... (I'm sorry, please)
And in France, and in Denmark
At parting they say: ... (until goodbye)
Farewell, dear ABC, It's a pity to part with you.
We know letters, we know syllables, Thank you so much for everything, Dear ABC
Host: Guys, Look, here is this book, your new textbook, to which the ABC is giving way.
Literary reading:
I good friend and companion of yours
Be careful, schoolboy with me.
My clean appearance is pleasant,
Protect me from stains.
Don't bend my binding
And don't break the spine.
Wrap me in paper,
Where you took me, return me there.
Remember, I'm your best friend,
But not for dirty hands!
The ditty song is playing
2.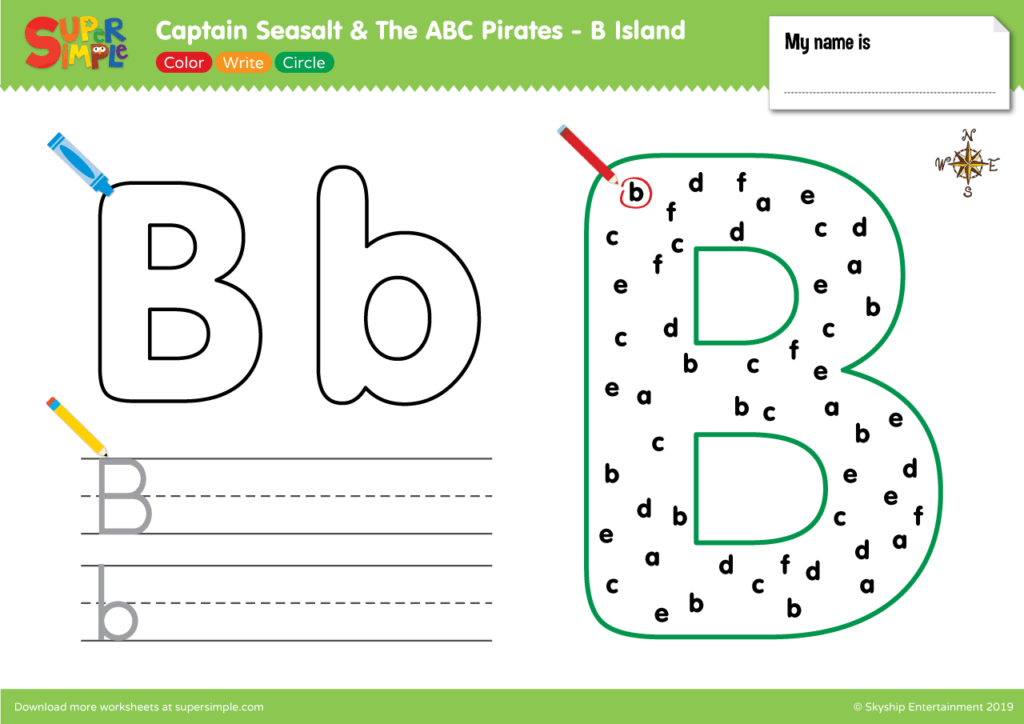 I didn't want to dance.
I stood and was shy,
And the harmonica began to play
I could not resist.
3. I forget about rest,
I need to suffer a little!
I instill love for reading,
Maybe something will turn out!
4. I tried to sing,
I sang very loudly!
And she was silent during the reading,
Her throat was dry!
5. We bought a lot of books,
To become smart.
Only we completely forgot,
That they need to be read.
6.
-What happened, girlfriend?
Have you started reading with us?
- Do not think bad!
It's easier for me to fall asleep!
7. I love the Russian language,
Letters I write smoothly.
Only that's the trouble -
Not never read them
8. Wake me up at night
B the very middle
I'll tell you I alphabet
Without one stumble
9.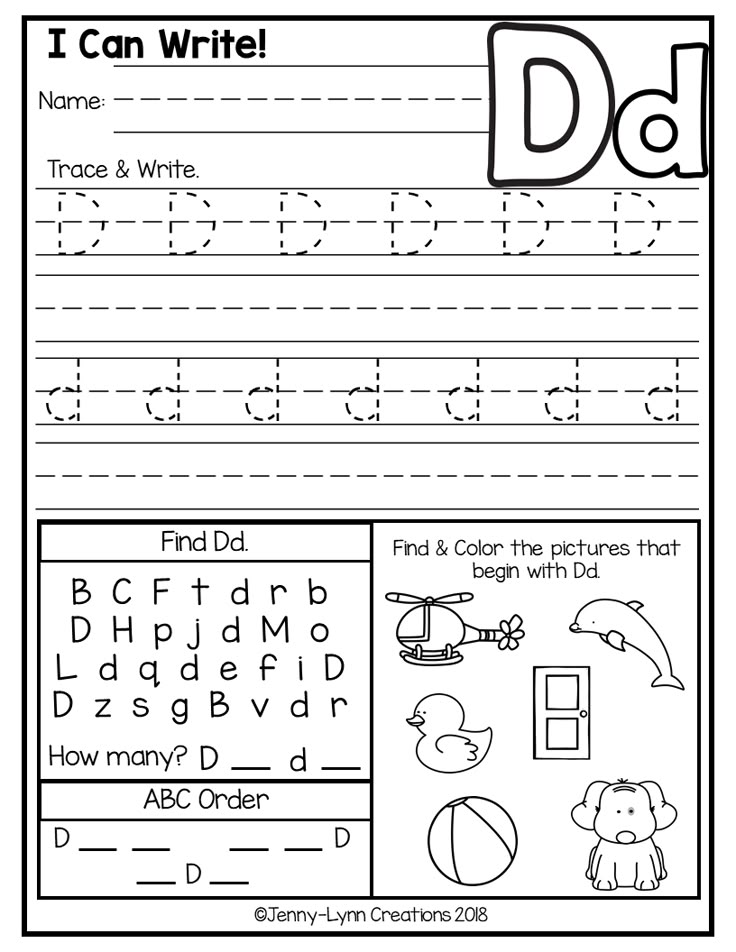 Reading, reading,
you for us torment,
us to read fairy tales,
A don't know the lyrics at all.
10. We sang ditties to you,
Very tried hard,
Only we ask you to contact us
were not offended.
1 student: On an autumn day, on a wonderful day
In class timidly entered.
ABCs gift for everyone
Found on their tables.
2 student: Along pictures we walked,
We walked along the steps - lines.
Oh, how much we have learned!
Oh, how much we have read!
3 student: was our way is not very long,
The days run imperceptibly.
And now on the bookshelf
Other books are waiting for us.
4 student: Like good to be able to read!
Don't pester mom,
Don't shake grandma:
"Read, please read!"
No need to beg sister:
"Well read another page.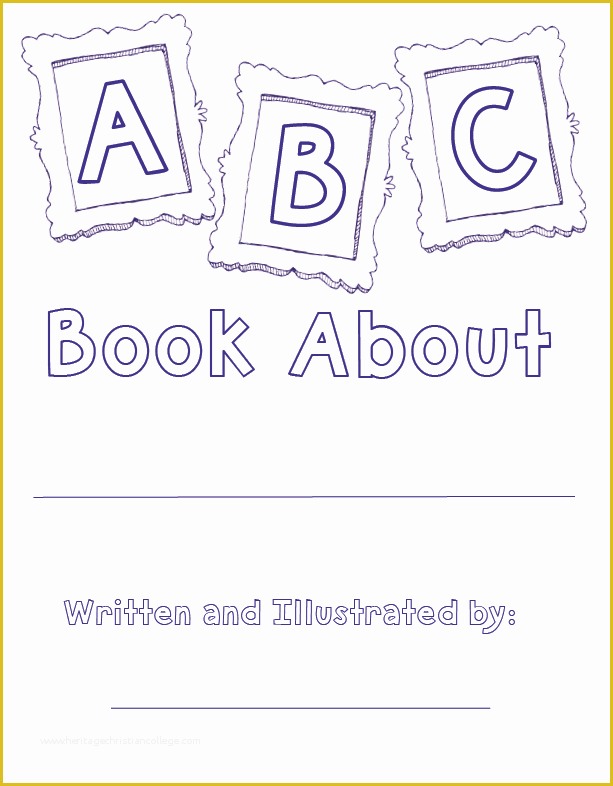 Not necessary call, no need to wait,
A you can pick up and read!
Master 1 : Read the ABC to cover,
to you five in reading!
Behind hard work
Syllabic reading.
Master 2: You are being issued certificates today!
B that the ABC was read
Full passed the course of science.
AND now without respite
We Read any book!
Certificates are being handed out.
Provided word deputy. Director for WHR.
The song "What is taught in School »
005
Have you heard of the experiments on rats? The first to explore new territories are "scouts". Upon settlement, a rigid hierarchy is established, and "scouts" are killed. "This is how the world was created, my Hamlet…" But Icarus keeps falling, and everything flies: happiness is not in money, not by bread alone, we will live, we will not die.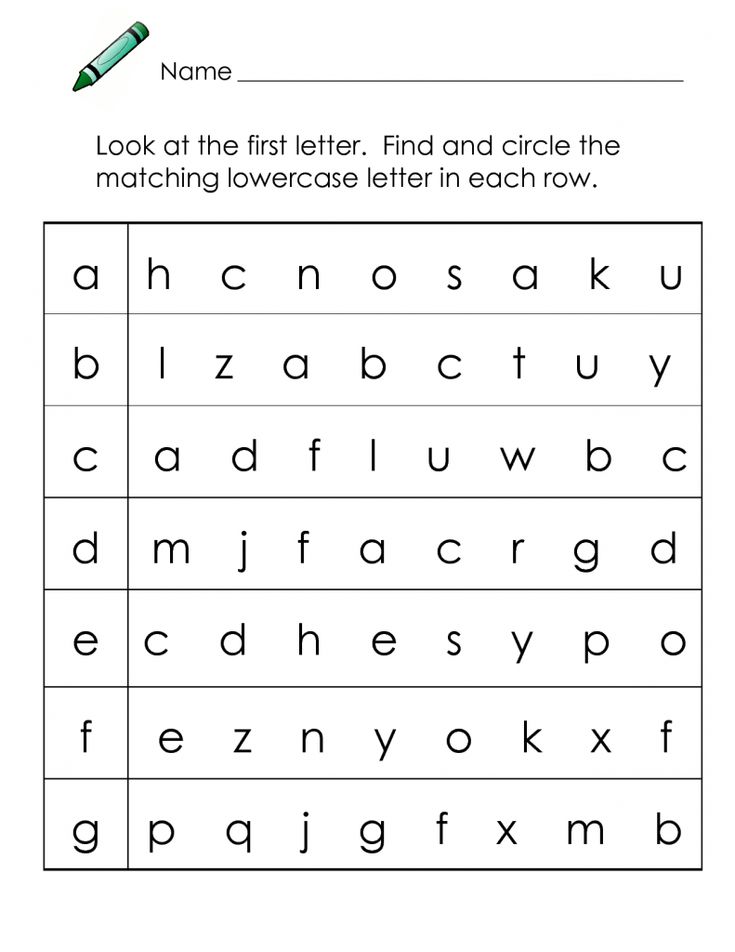 He finished his wine and, again obeying an elusive desire, went to the kitchen to brew chifir. He did not drink coffee - he drank chifir. He said that he had been accustomed to it long ago and far away, and uttered long races about the advantage of tea over coffee.
Chifir meant the end of the "general part" and the transition to "literary mastery". He declared that I was the most lousy and mediocre apprentice candidate in his life. And, what is most offensive of all - apparently, the last one. In this he turned out to be undeniably right - I was the last one ...
- Boy, - he said with inexpressible contempt, and his face reflected reflection - to throw up or lie down and wait it out. "Boy, he thinks he wrote a story better than this one." He shook the magazine like a severed head, and the head flew ingloriously into the corner with cigarette butts and dirty socks.
- Masterpieces! he roared. - Po is a writer! Akutagawa is a writer! Chekhov is a writer! And throw all the rubbish out of your eyes and out of your head, unless you are satisfied with the prospect of becoming rubbish yourself!
And started an ode to short prose.
"A thing must be read in one sitting," he argued. - Exceptions - fiction: detective, adventure, ah-love. Excuses: a novel-masterpiece, the concentration of information is not inferior to a short prose. There are several dozen of them in world history.
Concentration - thoughts, feelings, interpretations! A thing is the more perfect, the more information it contains per unit of volume! the more interpretations of the text it allows! A real three-dimensional plot is always a symbol! A real plot story is always a parable!
Material? A donkey! Shakespeare wrote about Venice, Verona, Denmark, an island that never existed. What about Po? And Akutagawa? Thought!! – lies at the base, and you enliven it with adequate material. You are obliged to know, see, smell and touch it, but you are not obliged to take it from under your feet. Take it wherever you want. All times and spaces - existing and non-existent - are at your service. It's the alphabet! - oh ignorance! ..
He conducted an invisible sensitive orchestra:
- The process of creating a thing consists of the following layers: selection of the most suitable, winning, strongest material; the organization of this material, the construction of the thing, the composition; presentation of the resulting linguistic means.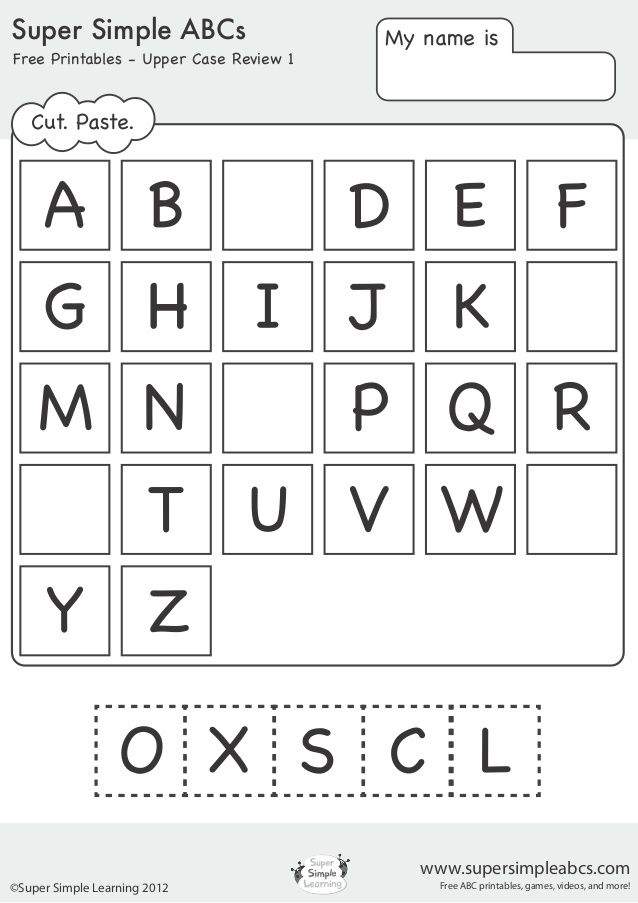 This triune process is fertilized by thought, hope, which is the essence of the story. Neglecting one of the four listed points will no longer allow a truly literary work to appear.
Although! - he waved his tattered sleeves, and the orchestra went astray, - though! - bringing to the ideal, discovery, only one of the four points already allows us to talk about luck, talent, and so on. But only bringing all four to the ideal - gives birth to a masterpiece.
Each letter must be the only one possible in the text. Editing is for the sloppy and the lazy, the perpetual interns. Do not fuss and do not think: listen carefully to your gut until the tuning fork responds to the true, only note.
Don't clutter up the details - you think that they clarify, but in fact they distract from the exact image. Everyone will somehow imagine what he is reading about, your job is to use his associative vision with one or two details. The stinginess of the text is the richness of perception, my dear.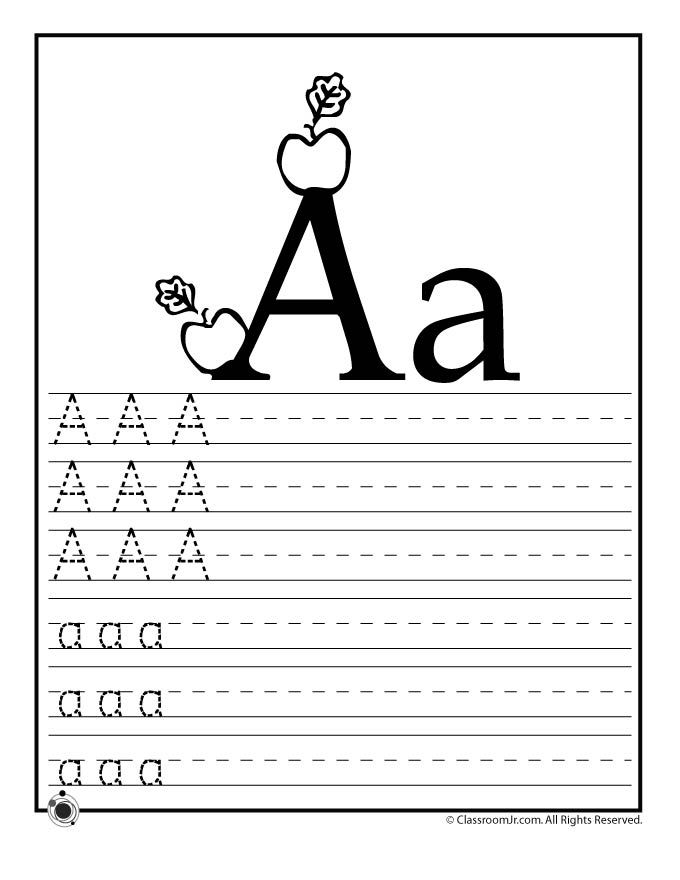 I was not allowed to take notes. He opened himself to the world and did not want to alienate his truths in someone else's handwriting.
I cheated. In the next entrance, he threw squiggles over the sheets of a notebook so that at home they could be completely transferred to the granary book. Sometimes at the same time he seemed to himself a diligent dumbass, cramming the rules in the hope that they would reveal the secret of success.
"The boy has a hanging tongue," he quipped. - The boy has brains - and that's okay. An impotent from creativity is not able to fertilize the material - he is at best a descriptor. Creative seconded. Came and sang what he saw. Savages!! .. By the way, Konstantin Georgievich was like that too. And you do not hai, jerk, first learn from him to describe cleanly and beautifully. The moment is not sufficient, but in general not useless.
He inhaled, took a sip of chifir and exhaled smoke. And carved:
- The first. Learn to write easily, freely - and casually - just like you speak.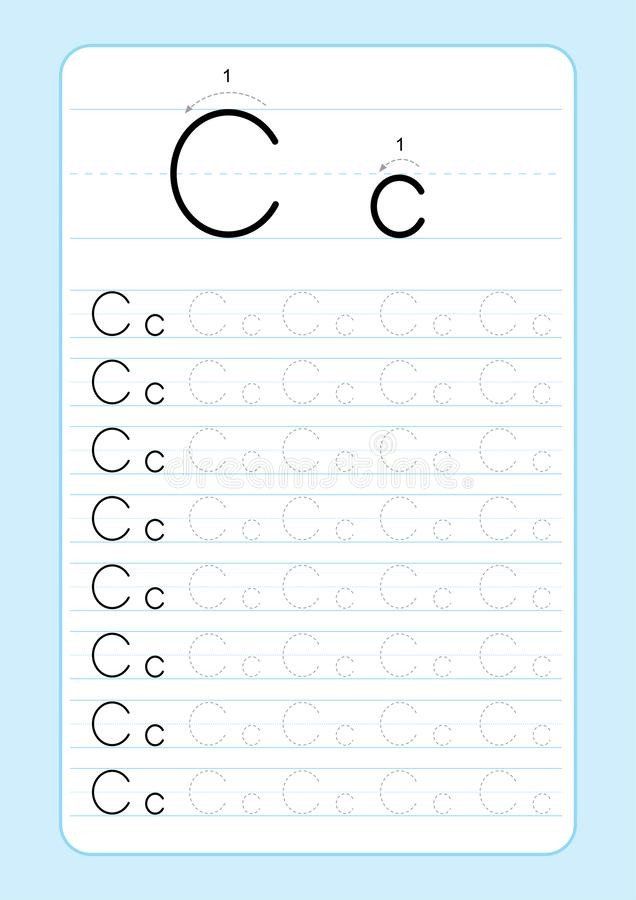 Don't push and don't try. As God puts on the soul. The usual oral retelling - but in the record, without abbreviations.
Second. Write about what is nearby, what you know, have seen and experienced. More precisely, more broadly.
Third. Learn to write long. Estimate the required volume and write three times as long. Come up with non-existent, but possible details. The bigger, the better. Fantasize. Hooligan.
Fourth. And now lie outright. Think from beginning to end; the truth will start to come out - insert the truth. Trust that it's as plausible as what you've experienced. What you imagined, you know as well as real.
With demonstrative disgust, he leafed through the opuses I brought, which fluttered into the corner of the butt and toe corner like dead freak pigeons, unable to fly.
- Yes. We finished the first grade: we learned how to draw sticks and hooks. Let's move on, oh my rider:
Fifth! Throw out everything you can throw away! Reduce the page into a paragraph, and the paragraph into a sentence! Do not be sad that out of fifteen pages, one and a half will remain.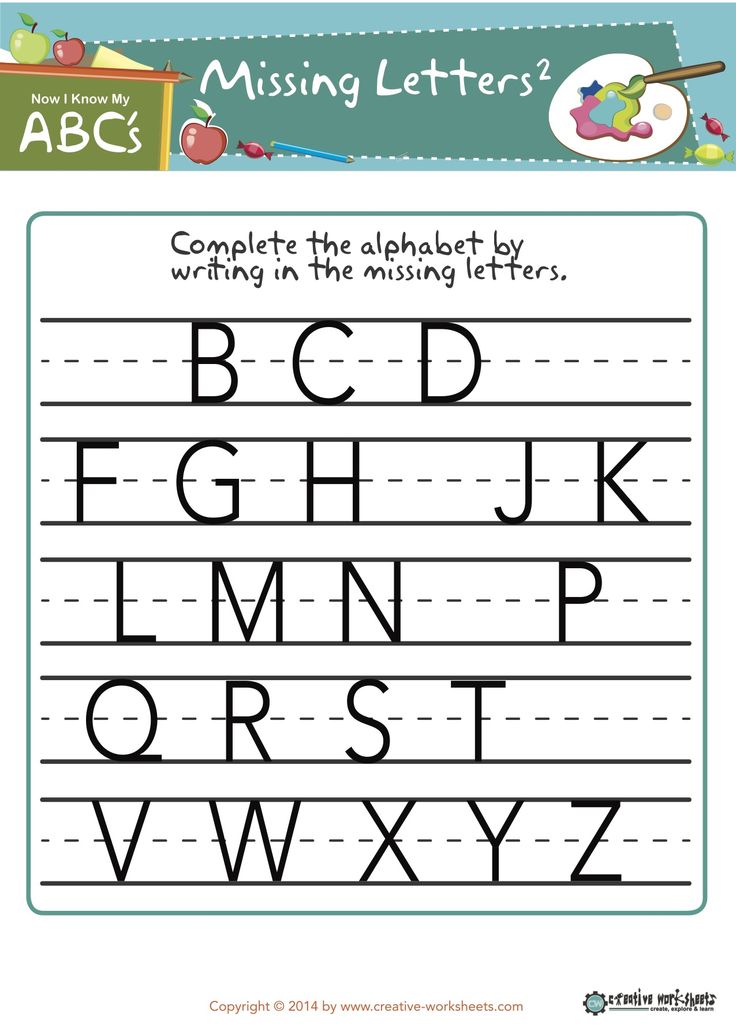 But there will be sinewy meat on the bones, and not clothes on fat.
Sixth. No decorations! No repeats! Look for synonyms, replace the repeated word on the page with whatever you want! No "what" and "to", no "if" and "therefore", "so" and "which". Do you read French? Oh, sorry, I forgot what gardens you are a fruit and a product of. Read "Madame Bovary" in Romm's translation. A hundred times! From anywhere! When you can imitate, you move on.
In his voice for the first time I heard the condescension of the high priest to the puppy on the steps of the temple.
Started murmuring. I stopped sleeping. My heart hurt and my entire left side hurt. I jumped up at night from suffocation. Winter was ending.
"Three-tempo drill step," he scoffed. - What, you don't like to write simply, huh?
I criminally read magazines and was horrified. I wanted to publish and express myself. But the current carried, and I did not resist: the foggy shore promised unimaginable miracles - if I did not drown along the way.
In April I brought four pages that did not disgust him.
"So," he stated. - The second grade is over. Not fast. Not quite mediocrity, hmm... makings erupted...
Probably, I acquired nervous exhaustion, because I almost cried from love and affection for him. The old bastard farted tastefully and picked his nose.
Having finished his port wine, he told me that now it was still in my power: to quit or continue; but if I don't quit now, I'm a dead man.
Feeling initiation in this, I answered that I had already died a long time ago, I would be able to die under the fence with dignity, and forty-five years of life would be enough for me.
In May I brought two more similar opuses.
– Isn't it boring to work the same way?
- Boring...
- Opening element gone... Okay...
- Seventh! He slammed his fist on the wall. - It is necessary to have a ratio, a proportion between what you read and lived in your own skin, between what you think and what you hear from people, between refined information from books and knowledge through peeled sides.