Books for teaching children to read
Teaching Kids to Read Part 2/3: Best Books to Teach Reading
Spread the love
This post may contain affiliate links, which means I may earn a small commission if you click my link but does not change your price. See my affiliate policy here.
When teaching kids to read, I personally want the simplest and most straightforward materials that won't bore me out of my mind. With my first, I did a lot of research on the best books to teach reading and tried out a few different methodologies.
While I've always been an avid reader, my background is not focused on literacy. I've studied business, psychology, and music, but never the formation of words. So I found that I vastly preferred something that really laid out all the steps for me and removed the guesswork. The below materials work with that in mind. If you're a literacy expert or intent on designing your own curriculum, this post is not for you.
After trying a few different options with my 4 kids I've taught to read (so far!), here are the ones our family has found to be the best books to teach reading to kids in a simple and straightforward manner!
Don't miss Teaching Kids to Read Part 1/3: What age our family starts teaching kids to read, and what reading readiness skills to look for.
Available on Amazon, Bookshop, Target, Walmart
This is the book I always like to start with. The best part about it is that it's very clear and easy to follow along for both the child and the caregiver who is teaching them. There are 100 lessons in the book that take your child through the basics of phonetics, blending sounds, and putting it all together in simple paragraphs. The book includes the exact verbiage for the caregiver to use as you teach your child, so it's extremely straightforward.
I've also used Phonics Pathways, but I don't like the layout nearly as much, and it felt like it required more work from the caregiver. It also felt less interesting overall. Teach Your Child waits a few lessons to start really reading, but it introduces long and short vowels right away. This gives emerging readers a broader set of options for words, making it more interesting for child and caregiver.
When using it for my first child, I followed the verbiage ver batim.
It was so nice being able to just read my "part" and not worry that I was teaching it incorrectly. With my subsequent children, I've become very familiar with the flow, so rarely look at the"caregiver lines" anymore.
Another nice thing with this book is you child does NOT need to know all the letters before starting. In fact, in some ways, it's easier if they don't because then they don't have preconceived notions about what sounds the letters make. It also teaches your child how to move from left to right and back when reading a page.
How Long Does the Book Take?
This varies a bit based on your child's age and interest, as well as where in the book you are. I started my older two when they were about 3.5. They picked up reading fairly quickly, and the whole book took us maybe 6-9 months to complete. I started my 3rd when he was about 4.5 and and we finished the book in about a year. I started our 4th just before he turned 4 years old and we did it consistently for about 6 months.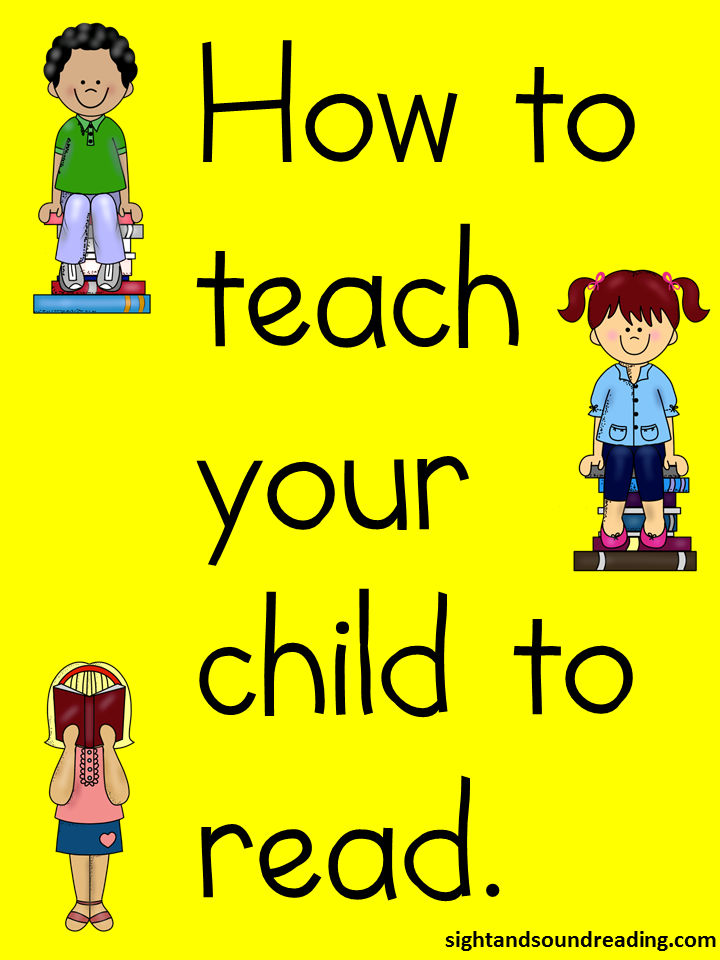 We took a break for a couple months over the summer while traveling, and are nearing the end of the book when he's about to turn 5.
But I 100% do NOT think your child needs to be a young reader for this book to work, nor do I think it's better in any way. Those just happen to be the ages when my own kids showed interest, but I'm confident it would work for kids at a variety of ages. And that they can become successful and enthusiastic readers no matter what age they start!
Per day, we usually aim to spend 5-20 minutes, depending again on age and interest. The early lessons are super short so we could easily complete them in just a few minutes. The later lessons get long, so we'd need 15-20, and occasionally wouldn't get all the way through them. Still, I usually cut it off after that amount of time so it doesn't get too tedious.
Overall, I really love this book for being straightforward and simple, for teaching proper phonetics, and for giving kids a great foundation for their reading journey.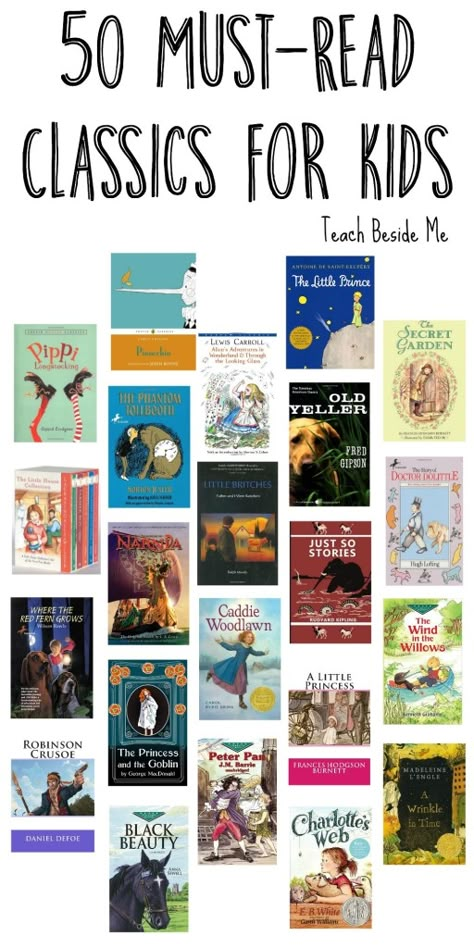 While sight words are often a big focus in schools, I prefer to really focus on phonetics with kids learning to read. It provides a much better basis for long-term reading fluency, and there's been more recent research showing the importance of focusing on phonetics in early reading instead of rote memorization of sight words.
That said, there are a few sight words that I occasionally review to help my kids get more comfortable and not need to sound out every word. It can get a bit frustrating and tedious to work through every word every time, so once they have those tools, I like to help them remember a few common ones.
Which Sight Words Program Is Best?
There are pleeenty of sight words options out there, but they're definitely not all created equally. I personally don't love the ubiquitous Bob books. I just don't think they're that interesting for me or my kids.
My favorite sight words system is Preschool Prep. They have a series of both books (levels 1, 2, and 3) and DVDs that increase in complexity.
For only having very basic words, the stories are pretty cute and I find them far more engaging than the Bob books. While we don't use the DVDs extensively, I was surprised at how effectively they teach kids a few of the sight words so they can start reading right away for some early successes and confidence.
At the beginning, I just focus on one new word at a time. I'll read the book to my child, then point out the word every time it shows up and have them point to it and repeat it. This solidifies the idea that the word can be in multiple places in a book and on a page, and that the letters are the same each time.
Best Books to Teach Reading: Further Practice
Once kids finish the above two resources, they're typically pretty good at recognizing words that are familiar as well as sounding out the basics. However, they're not typically ready to jump into life as independent readers. All of my kids – including my oldest, who took off on his own not long after finishing – needed a bit of hand-holding after the official practice books.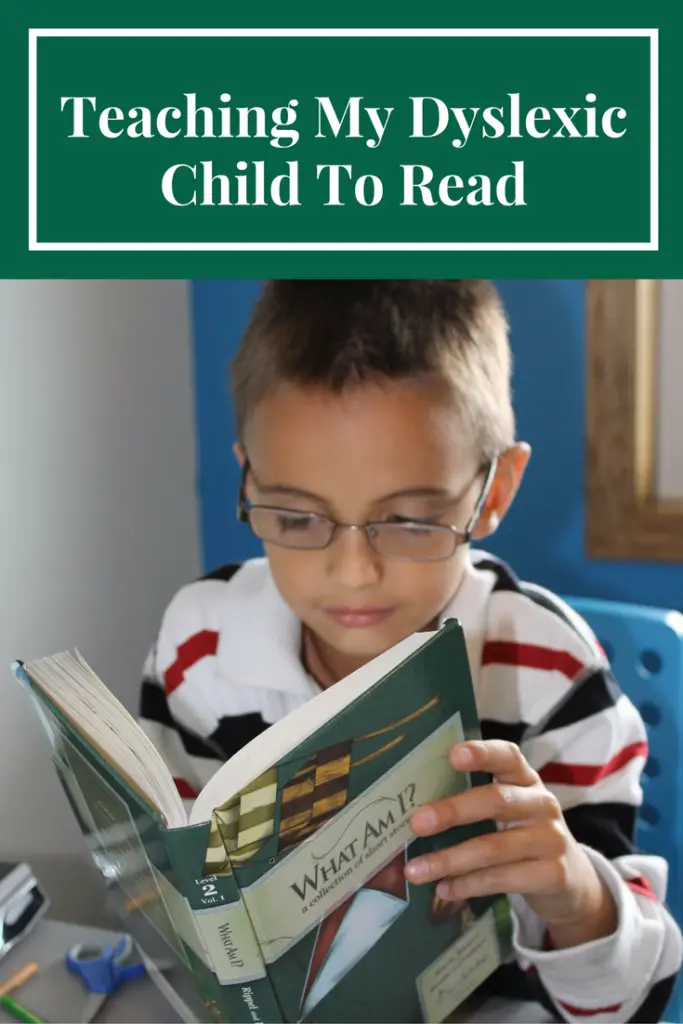 When I was first teaching kids how to read, I assumed picture books would be the next best step. After all, those are geared to young readers, right? Turns out, picture books often have fairly complex vocabulary and syntax as they are typically intended for adults to read aloud to children. So they can be fairly tricky for emerging readers. Here's what I prefer instead.
Early Reader Books
You know those leveled books (like Step Into Reading and the I Can Read books)? The Step 1 books tend to be good at this point in your child's reading journey, but this really varies. Some of them have complex names or other words, so I wouldn't say they're perfect for independent reading quiet yet.
Best Books to Teach Reading for Fun
Since your child will have the basics of reading down at this point, I really enjoy introducing books that are fun for the content, and don't just feel like practice. (Which is sometimes what the easy reader books feel like to me.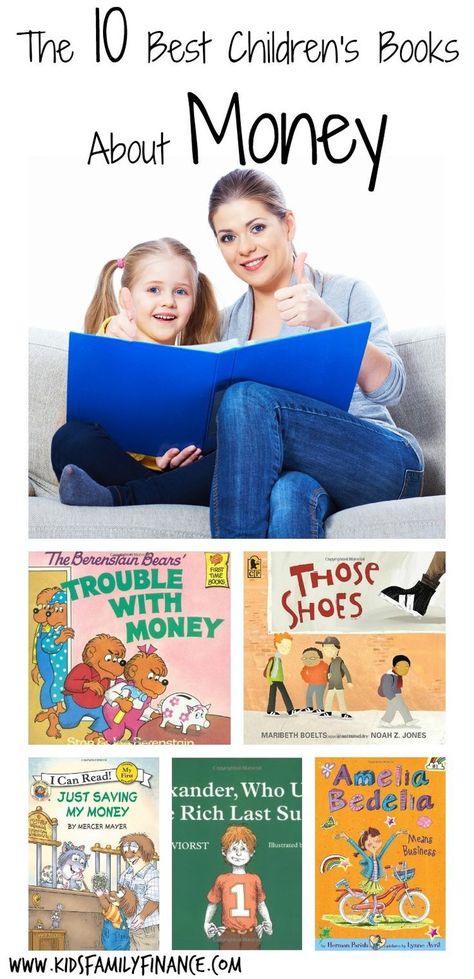 ) Here are some of my favorites:
This book of stories is actually one of my favorites – the vocabulary is approachable but still gives a challenge, and it's fun to do just a page or two for practice. Plus, since it has familiar characters, it's both exciting and comforting to young readers.
Frog and Toad is always a winner, and is perfect for this stage. Plus, since there are different short stories inside, it almost feels like a chapter book – perfect for those emerging readers who want to be like the big kids!
Who doesn't love Mercy Watson? While a bit more challenging than Frog and Toad, they're a great next step with short chapters, illustrations, and slightly more advanced vocabulary.
Here's a whole list of other easy reader chapter books for when your child becomes a bit more advanced!
Finally, a new live reading tutoring program called Savvy Reading came out a couple years ago – and we loved it! It's a live reading program with a trained and certified reading teacher (either in a small group or one-on-one) to go through a phonics-based reading curriculum.
By the time it came out, my 3rd kiddo was fluent in the mechanics of reading but still didn't super love it like my older two did. So I decided to sign him up for Savvy to see if it would help encourage a love for reading even though he was already reading at an advanced level (he tested into the 3rd grade class as a kindergartener). Surprise – it did!
Within a few weeks of starting the class, he was choosing to read early chapter books on his own. He also felt much more confident with diving into reading without a grown up reading along with him. It was wonderful and also really FUN – he looked forward to Savvy every day. And I've heard about a bajillion reviews from parents whose kids were struggling with learning to read who absolutely adore Savvy.
They now have classes for kids just learning letters and sounds all the way up to a 5th grade reading level. They're currently having a back to school sale where you get a lifetime discount for signing up so it's the perfect time to try!
Be sure to read the final post in this series with 10 Tips For Encouraging a Reluctant Reader!
IF YOU LIKED THIS POST ABOUT TEACHING KIDS TO READ, YOU MIGHT LIKE THESE POSTS TOO:
Best Educational Kid Activity Books
Tips for Preparing Kids to Play an Instrument
Our Favorite Kids Books About the World
Spread the love
The Best Learning to Read Books
The best learning to read books and resources that really work!
When I was a child, I was a huge bookworm like everyone else in my family! My mom read to me every day for more than an hour; and I couldn't wait until I was learning to read books.

I can remember how excited I was when I was able to read my first chapter book! So naturally, I thought everyone loves to read.
As a teacher, I quickly realized this wasn't the case. Learning how to read books was frustrating for many of my students. I often needed to backtrack quite a bit and foster a love for words, rhymes, poems, and songs before they were ready. That was because the journey to becoming a reader starts much earlier in life than most of us realize.
Surprisingly, a large part of it doesn't even involve books or letters!
Get our free book guide to always have a wonderful book to read next!
Learning to Read Books
What comes first?
When children learn to read, the most significant indicator for literacy is what educators call phonological awareness.  Rhyming is one of the seven skills that fall under this umbrella.
Reading nursery rhymes and singing rhyming songs are beautiful ways to teach children to rhyme.
Play games that will help your child hear the sounds in words and learn to manipulate them. Silly songs like "Apples and Bananas" are highly effective in helping kids manipulate vowel sounds in words.
This Phonemic Awareness Activities box focuses on awareness of sounds, rhymes, syllables, and more.
Developing Phonological Awareness
"Play into Reading Readiness" is a great book for the seven essential skills in phonological awareness.
During my seven years of teaching struggling readers, I found that mastering phonological awareness skills was essential to becoming a fluent reader! So, make sure to spend ample time practicing these skills.  While you play word games, sing, and rhyme, you naturally also want to read together every day. As you read to your child, encourage them to tell you the story in their own words by using the pictures. Even before your child is able to sound out words, you can have her read along with you.
When you read familiar books together, let your children say the words they know.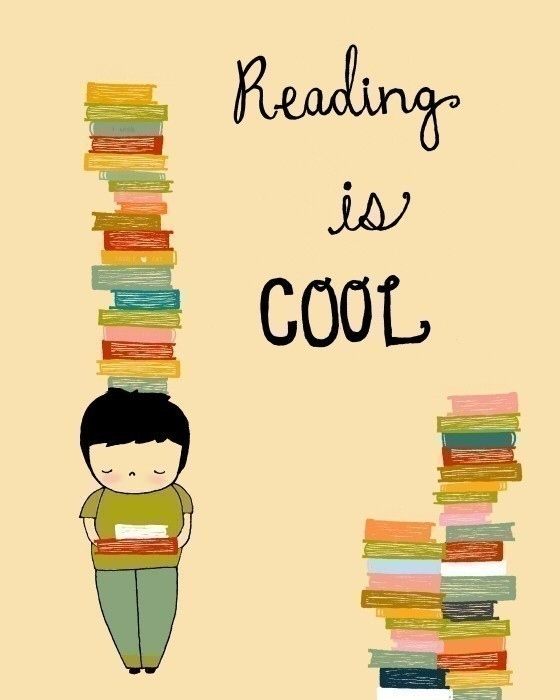 I am sure you have at least a couple of books your children ask you to read over and over. "The Little Blue Truck" was a favorite in our home. We read it hundreds of times, and both of my kids loved saying the animal sounds as we pointed to the words.
Rebus Readers
Rebus readers fit perfectly with this concept of reading along with a parent. In case you are not familiar with them, check out "Pig Out" from the All Aboard Picture Readers series or "We Love Our School" by Judy Sierra. The sentences in Rebus readers include words and pictures which makes them a wonderful stepping stone on the road to learning to read books. Your child will be able to read along with you by naming the pictures, which helps her understand that the words we speak are connected to the "symbols" in a book.

Letter Sounds
Beyond reading to and with our children, research tells us that clear and explicit phonics and word study is what helps them learn to read.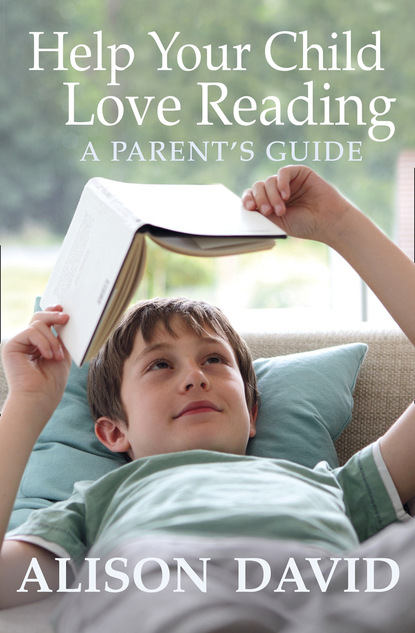 You want to introduce letter sounds at the same time as the alphabet. I love to keep learning sounds and letters fun and engaging with ABC games and activities.
If you have a busy toddler or preschooler you might enjoy Tad's Fridge Phonics by Leapfrog as much as I did. It would entertain my kids long enough for me to prepare dinner and they practiced letters and sounds while they played. Definitely a win-win all around.
I love to include all senses into children's learning whenever possible. The ABC See, Hear, Do book series does a phenomenal job with this! This multi-sensory approach to learning letter sounds and blending first words is a complete game-changer for preschoolers! It makes learning how to read fun and engaging for your beginning reader.
As you can see, so much happens before your child is ready to read books.  While you play games, sing, rhyme, and read together make sure you observe your child, wait for her curiosity, and let her take the lead.  Your child will show you when she is ready to take the next step.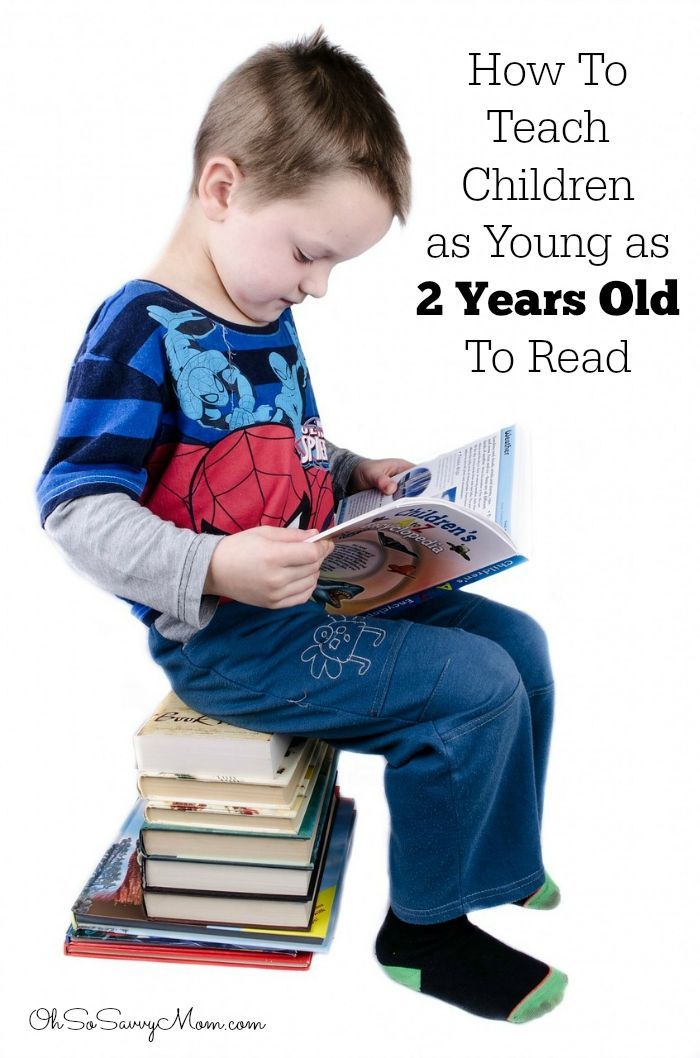 When my own children were learning to read books, I selected materials that followed systematic phonics and included only a small selection of sight words within the text. Many so-called "phonics readers" actually do not follow this concept well. So my advice is to be picky with the books you use when your child starts to read.
Books to Teach Reading
My son and I enjoyed working through "Teach Your Child to Read in 100 Easy Lessons" together. This book lays each lesson out well and is very simple to follow. Your child will learn to read books while you complete lessons day by day. It is hands down one of my favorite books to teach reading! A drawback is that the methodology can seem repetitive and not very engaging. Instead of skipping parts of the book, simply take breaks and substitute with other phonetic readers before you continue on.
BOB Books
Both of my children loved the Bob Book Series. We own all sets and read them along with the 100 Easy Lessons book.
This "Learn to Read with Bob Books" set even includes an activity book.  The twelve books in this first series focus on letter sounds, and building up children's confidence to say "I read the whole book! ". Consistent vowels and slightly longer stories ensure that your child has mastered the basic phonics with this reading foundation set before they advance. All series include a parent book. Make sure to utilize it to guide you and your child!
Phonics Books
Another easy beginner phonics series is "Simple Phonics Books" to allow a child to gain confidence at their own pace". If your child struggles to connect with the plain illustrations and look of BOB books, then this series is another great option for you. The first set of five books uses simple phonics words consisting of consonant – vowel – consonant and minimal sight words, without punctuation and relates clearly to the witty illustrations.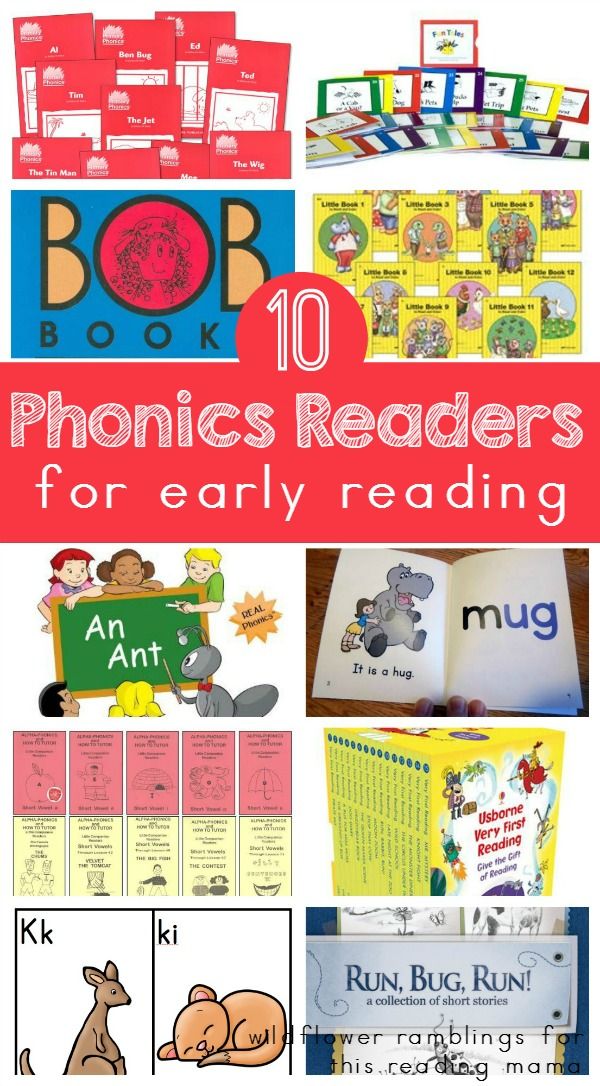 Follow it up with set number 2 which keeps the storylines similar, but introduces punctuation and more complex words.
Guiding your children as they are learning to read books is a joy!
Remember to observe, let them take the lead, and most of all, whatever you do, keep it fun! Learning to read can be filled with fun, games, laughter, silliness, and lots of bonding time between you and your little ones.
For some great book lists to read aloud to your child, we recommend these:
Best of Books
Best Books About Farm Animals
Best Ocean Books for Kids
Best Read-Aloud Preschool Books
Best Rhyming Books for Kids
Best Yoga Books for Kids
Best Friendship Books for Kids
Books for Social/Emotional Growth

Powerful Preschool Books that Celebrate and Accept Differences
Books on Kindness
Books that Teach Gratitude and Thankfulness for Kids
Marion Bartlett
I'm Marion, and I'm a 1st Grade ESL teacher of seven years with a huge passion for everything literacy turned stay-at-home mom to my two amazing kids.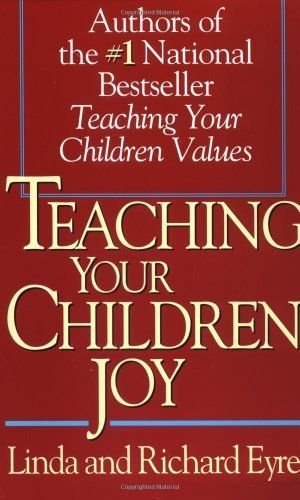 I love filling my home with books, music, games, and hands on learning.
Latest posts by Marion Bartlett (see all)
9 books that will teach you to read
Early learning to read, as well as the desire to engage in early development with a child, is a trend of recent years. The Clever publishing house recommends which books should be used for activities with the baby, in order not only to teach him to recognize letters and put words out of them, but also to instill a true love of reading.
Primer. Learning to read from 2-3 years old
At what age is it time to learn letters with a baby? Our authors, teachers with experience, Olga Uzorova and Elena Nefedova, believe that you can start from the age of two! Early? Boring? In no case! Kids love letters and games with them. Here, for example, is the letter "Z", which buzzes like a fly, and here is the letter "R", it roars like a lion. And kids are also delighted that syllables and words can be added from letters.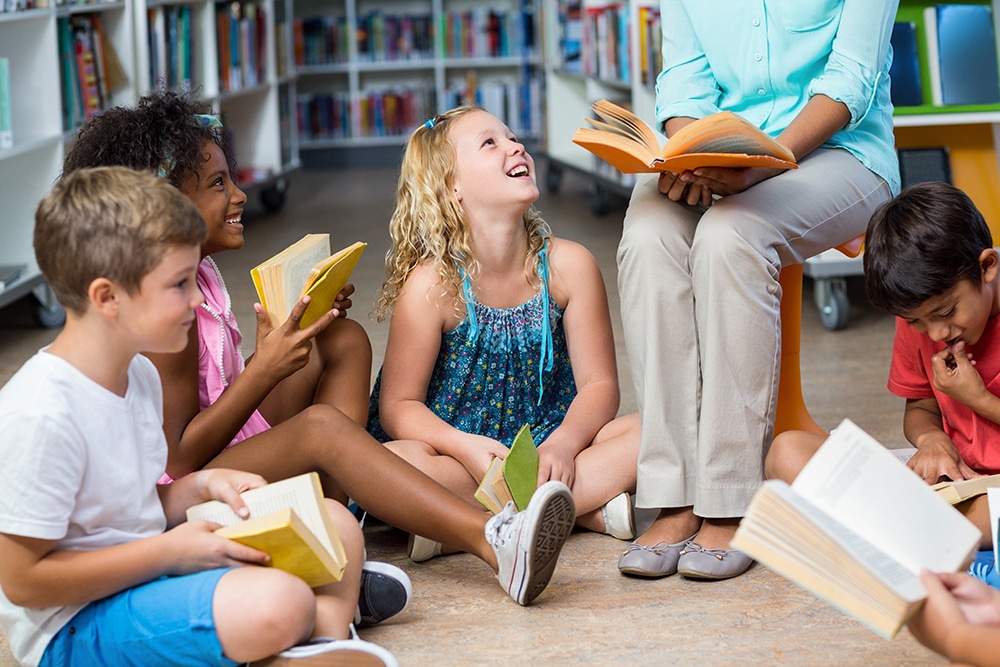 The tasks in the book are selected so that children of 2-3 years old do not get bored with its pages, but get acquainted with new things with interest, playing and joking. This will be very useful for them in the future: knowing all the letters, it is much easier to study with "adult" primers.
---
Notebook-Primer. Learning to read and write from 2-3 years old
This notebook is the perfect match for the Primer. There are no difficult lessons and boring activities in it.
The new edition is based on the effective method of teaching reading and writing by Olga Uzorova and Elena Nefedova. The main idea of ​​the technique is to captivate and interest the child, which means that you will not be bored. To help parents as much as possible, we put detailed instructions at the beginning of the notebook on how to properly practice it with the baby.
Information is presented in a playful way, with vivid example pictures. Now every new lesson is a game, not just learning to read.
Study from a notebook and consolidate your knowledge with a split cash register of letters. With it, you can learn not only to read, but also to write small words and even mini-sentences!
---
Tosya-Bosya plays with letters
Tosya-Bosya does not sit still, she is always drawn to something new and interesting. In the new book, the cheerful fidget will not only play and be naughty, she will learn letters. And your child will get acquainted with the alphabet with her in a simple and exciting way.
Toshi-Boshi has prepared a lot of tasks for you: learn the word and add the first letters of the names of objects, complete the letters in one of the halves, color the pictures, cross out the extra letters in the words and collect the correct words from the jumbled letters.
We have also prepared many interesting facts. From the book, together with Tosei-Bosei, you can learn about ancient types of writing, about complex symbols and hieroglyphs that were used to replace long words.
And if you still can't write ordinary letters, you can try to come up with your own hieroglyphs with your child.
---
Vinnie and his friends. Learning the alphabet
Notebook-notebook with a game alphabet for children from 3 to 6 years old with a favorite friend of many children - Winnie the bear and his company.
All the letters of the alphabet are gathered on its pages. Each letter is accompanied by a small rhyme in which it is played out, and an interesting task associated with the rhyme. Draw portraits of Winnie's friends, get out of labyrinths, water vegetables and collect honey while memorizing the letters of the alphabet. An excellent choice for those mothers who seek to distract the child from the TV screen or want to keep the child on the road with maximum benefit.
---
Animal alphabet. Notebook with games and tasks
Velcro notepad is a win-win move to draw the attention of the little fidget to learning the letters of the native alphabet.
Children love Velcro, especially if there is something interesting behind them!
In this notebook, we have collected 150 creative tasks, by completing which the child will develop fine motor skills, memory, attention, coordination, and also learn how to hold a pencil in his hand correctly. After all, without help, the spider will not get into the forest, the fish will be left without shadows, and the elk will wander around the maze! How can you not help here? And the animals, in gratitude for this, will show the fidget all the letters, teach them how to write them and even solve puzzles.
---
In the country of letters. 200 game tasks
Psychologists and teachers say that children learn best in the game. And it is much more pleasant for parents to play with children than to arrange boring reading and writing classes.
Go to the land of letters with the book by Svetlana Voskresenskaya. Under the cover you will find 200 different tasks for the initial learning to read and write.
Learn new letters, look for them in words, make up funny stories from pictures, write and draw hooks and squiggles!
Each spread of the book consists of several tasks for a certain letter. Moving from simple to complex, your child will learn to read first, and then to write in block letters and even syllables. And those parents who like to carefully study various methods will find detailed instructions for classes at the beginning of the book.
---
I am learning letters. Alphabet-recognition
Alphabet-recognition is a handy box with 32 magic cards and detailed instructions for parents. To start a fun game, you just need to get them all and select the one you need.
Each card will introduce the kid to one of the letters of the Russian alphabet, tell you what words this letter can be found in and teach you how to write it correctly. By the way, you can write directly on the cards: they are reusable, you only need an erasable felt-tip pen.
---
I am learning to read.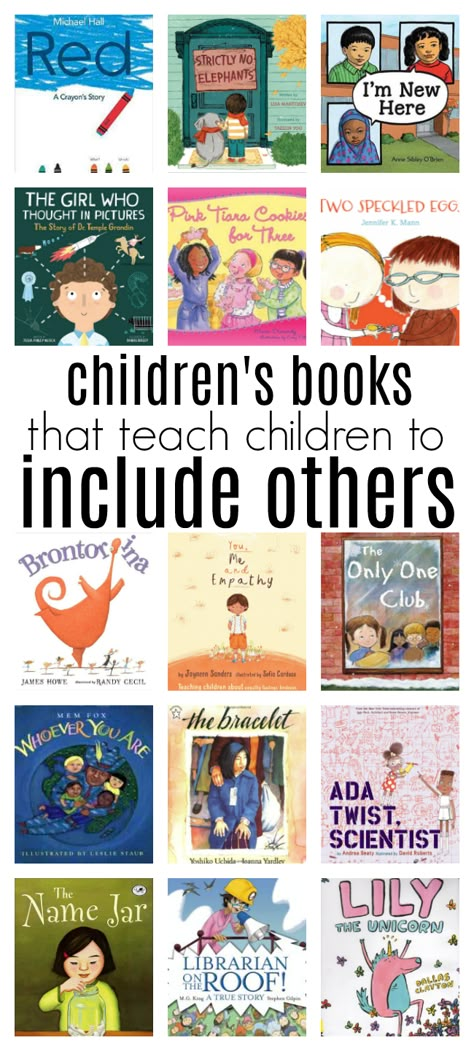 Learn the word!
Another beautiful box on a string, in which 32 task cards were hidden. They will introduce the kid to the letters and help him learn to read.
To memorize each letter well, you must first learn how to find it. Found? Now you can read short words. And two-syllable words. And then out of three! That's how we learned to read. And besides the correct words, the cards hide "incorrect" ones, which must be found and underlined. You can underline and draw directly on the cards: they are reusable, as in the ABC-Knowing, and very convenient.
---
I am learning to write. Logical recipes
And again the box, but this time more complex. It is perfect for those mothers and children who have already got acquainted with the letters and want to learn how to write them. On 32 cards, the kid will have to draw lines, squiggles and various elements of letters, and then the letters themselves. Sometimes you have to count for this, for example, to draw as many large letters F as there are scarves in the picture, and as many small letters F as there are shoes in the picture.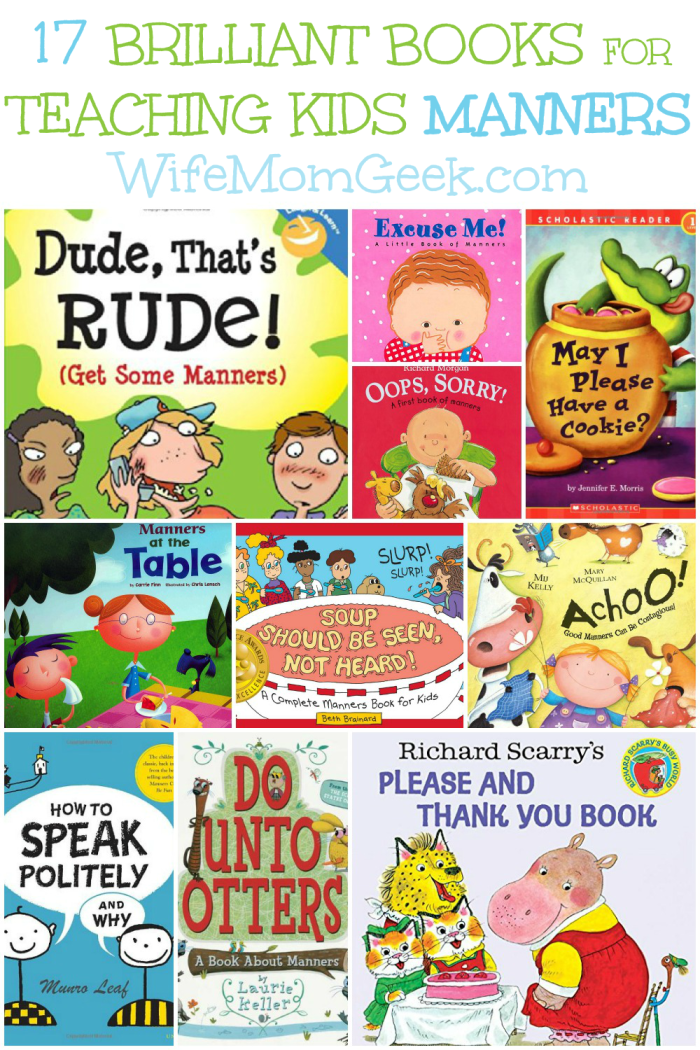 You can write, draw and hatch in "Logical Recipes" on the cards themselves, because they are reusable.
---
Teaching reading 📚 - top of the best literature on the topic
Teaching reading 📚 - top of the best literature on the topic | Read and listen online on MyBook

What to choose

Library

Subscription

📖Knigi

🎧Audioknigi

👌 Business books

🔥 Nonins

❤ Audio -Audio -Audio Audio -Audio

🎙 Top

Learning to read quickly

I. Golovleva

Premium

Knowledge of the surrounding world, intellectual and spiritual development of the individual is impossible without reading. This book contains a holistic methodology for teaching speed reading, provided with both training and illustrative material. You will not only be able to learn to read quickly, but also develop significantly ...

Crocodile Gena and his friends

Eduard Uspensky

Premium

One day a lonely crocodile Gena decided to change his life! He put up an advertisement looking for friends and since then he has not known peace for a minute! After all, there were many people in the city who wanted to make friends: the animal Cheburashka, unknown to science, the lanky giraffe Anita, the intelligent lion Chandr and many, many more animals.
..
We check the technique and speed of reading. Grades 1-4
Olga Larionova
Standard
We bring to your attention a collection of texts for monitoring and evaluating the reading technique of younger students. It contains texts of various levels of complexity that can be used as a teaching aid for work in the classroom and as a book to read after school hours. For the convenience of counting, read ...
The Golden Key or the Adventures of Buratino
Alexei Tolstoy
Premium
"The Adventures of Pinocchio" is one of our children's favorite books. The story of a wooden man, naughty and mischievous, but kind, sincere and ingenuous. Having gone through a string of misadventures and trials, Pinocchio learns to distinguish good from evil, gaining intelligence, becoming stronger... Aleksey Nikolaevich Tolstoy invented it especially for kids. The artist Leonid Vladimirsky drew illustrations for it.
It contains large pictures and the most interesting adventures of the cheerful Pinocchio. The book will introduce the youngest readers to the history of the village...
Stories for children by V. Oseeva, E. Permyak, L. Panteleeva. Effective speed reading simulator
Leonid Panteleev
Premium
Speed ​​reading is one of the most important skills that affect school performance. With a slow reading speed, the child is forced to reread the text several times in order to better understand it. This speed reading simulator is designed specifically for children. Funny and instructive stories for children of Russian classics...
Warm bread
Konstantin Paustovsky
Standard
The book includes two fairy tales of the famous writer K. Paustovsky "Warm Bread" and "Dense Bear". Stories about how nature and animals help the kind and sympathetic and punish the evil and angry will certainly appeal to the young reader.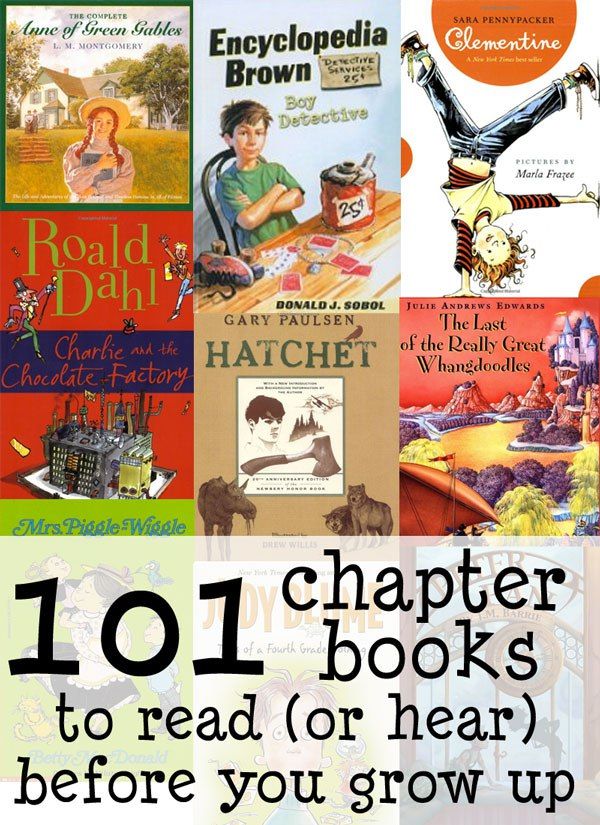 The book uses illustrations by the excellent classical artist A...
Functional reading. Theory and practice
Elena Romanicheva
Premium
The manual offers various strategies for text activity (reading and writing), which are designed to promote the development of functional reading skills and functional literacy. The book develops the ideas of forming a qualified reader, embedded in the manual "Modern Reading Strategies: ...
Three Words
Ma Haipeng
Premium
Three Words is one of the books used to teach children to read in ancient China. It consists of small rhyming stanzas that tell about the history and culture of the country. In this edition, in addition to the texts of the "Troeslovia" itself, there are entertaining stories illustrating ancient instructions. For...
Filters
Filters
This section presents the top best books and audiobooks on the topic "Teaching Reading".