Excavator digging a hole
Tips for Safe, Productive Digging with Excavators
Proper planning can optimize performance, reduce risk and maximize productivity during excavations.
July 3, 2019
Becky Schultz
When digging a trench, take time to create some form of guide, then align the front and back of the machine to the line you're referencing to ensure you're tracking straight.
Proper operation of an excavator while trenching, sloping or benching can have a big impact on productivity. Planning ahead will optimize performance, minimize the risk of accidents and maximize productivity.
One of the most common mistakes is failing to plan your approach to the excavation. Bottlenecks in the process can result in moving material more times than necessary. Take time to visualize how the job will progress to avoid "boxing" the machine in between obstacles or the spoils pile, or limiting your reach.
As part of the planning process, it's important to identify:
where you will put the spoil pile
where pipe, bedding or other materials will be staged
where any existing utilities are located
and, in the case of trenching, whether additional shoring may be needed.
A stable platform for the excavator is an essential element of site setup. Make sure the machine will sit on even ground and that the ground is stable. If needed, pack dirt under one of the tracks to ensure a level surface.
When digging a trench, take time to create some form of guide, whether that be offset stakes, a chalk line or stringline. Then align the front and back of the machine to the line you're referencing to ensure you're tracking straight.
Training Tips for Safe, Efficient Trenching
Position the machine at a productive height for loading material. The bench height should be about the height of the haul vehicle's sideboards. Most experts recommend setting up for the trucks to come down the left side of the excavator, which is best for loading angle and visibility.
Safety First
A stable platform is an essential element of site setup. Make sure the machine will sit on even ground and that the ground is stable.The biggest potential hazard of working over the edge of a hole is the risk of cave-ins, which can endanger not only those in the trench but the operator and machine, as well.
As such, it's critical to maintain a safe distance from the edge based on soil type.
Make sure you know the type of soil on which the excavator is resting, and ensure the machine is positioned far enough back to support its weight.
Maintain awareness of people and objects around the machine at all times. Be aware of blindspots around the machine, including the working radius of the rear counterweight. Built-in camera systems on today's excavators can help to mitigate risks, but it is still the operator's responsibility to be aware of objects, equipment and especially personnel within the work area.          
Pay close attention to the direction of travel. An excavator allows the upper housing to be rotated 360 degrees. However, the undercarriage tracks in the same direction, regardless of which way the operator is facing. Make sure that you are in the forward-facing direction to avoid inadvertent movement in the wrong direction that could potentially put the operator and machine – as well as those working around it – in a precarious position.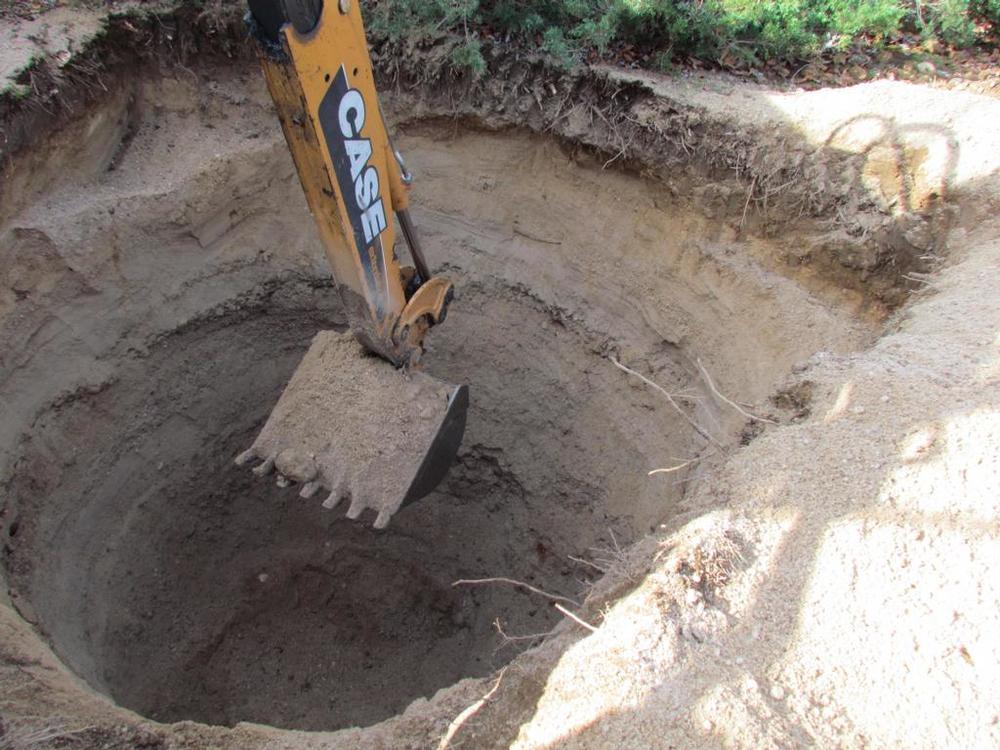 Raise Excavating Safety to New Heights
Excavate Safely on an Incline
Get Productive
Once you're ready to dig, start with a marking path for the top layer and gradually work your way down. Avoid digging from the bottom up, which can waste time and fuel and lead to under cutting the excavator.
Completing a series of short, connecting sections is more efficient than digging a series of holes and trying to connect the holes. Start out by digging the teeth in just enough to mark the direction of the trench so it's in alignment. Then, gradually go down layer by layer.
A grade laser or other form of grade control system can make the task of achieving grade much easier. However, it's important to calibrate the system with the position of the bucket prior to beginning excavation.
Simplified Grade Control Promises Rapid Returns
If the project requires working on the face of a hill, it's important to consult the equipment operator's manual to determine the safe operating ratios.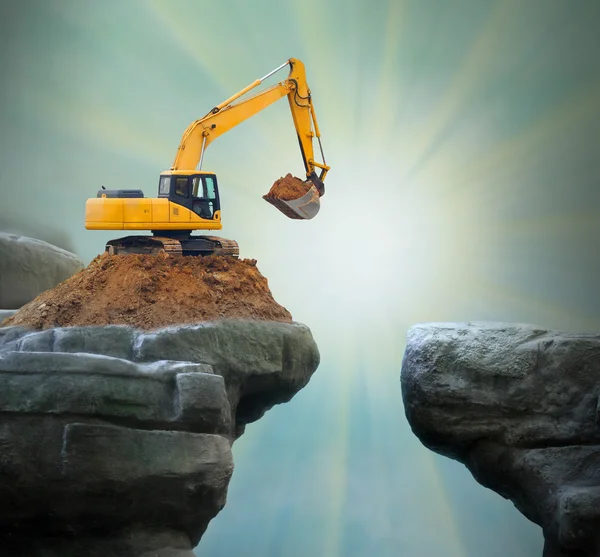 Position the tracks of the excavator straight up and down the hill. Should the machine start to slide, it will be at less risk of tipover should the edge of the tracks catch on something on the way down. Also position the sprockets, which are the heaviest part of the track, inside so they're next to the hill.
The steeper the slope, the more care required. The more extreme the slope, the harder the swing motor will be required to work. If you're moving material too quickly, it may not be able to safely handle the load. In such cases, slow, steady movement is actually more productive, or smaller bucket loads, may be more productive.
Productivity can be enhanced by taking advantage of an excavator's operating modes, e.g., fine grading mode. These automatic settings optimize both the speed of the engine and hydraulic settings to the task at hand.
In-cab Controls Enable "Smart" Excavator Technology
Resources: John Deere, Liebherr, VISTA Training
5 Tips to Improved Hydraulic Hammer Operation
Caterpillar, Hyundai, Manitou and Bobcat Unveil New Equipment at First Day of bauma 2022
Mecalac 136MRail for Industrial Rail Operations
Werk-Brau Offers 6-yard Bucket for Excavators
Werk-Brau Offers Heavy-duty Tiltrotators for Excavators
Top 10 Trends To Impact Construction Industry in Next Decade
AI and connectivity, along with renewable energy and alternative fuels, will dramatically impact the construction jobsite in the next 10 years, according to a recent whitepaper published by the Association of Equipment Manufacturers.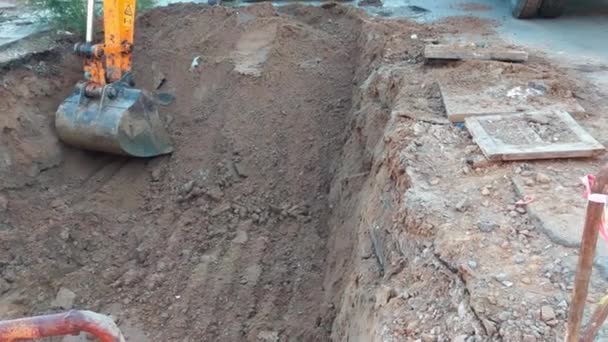 Caterpillar, Hyundai, Manitou and Bobcat Unveil New Equipment at First Day of bauma 2022
While not every product will be available in North America, four major manufacturers kicked off bauma 2022 with new equipment launches.
Downtime up? Fight back with better oil.
Delo is formulated to provide outstanding protection that lets you extend drain intervals to help keep your fleet on the job longer, whether your engines perform on or off highway.
When to Use Wheeled vs. Tracked Excavators
As excavators continue to evolve, their usages change, too.
Velociti Launches ROI Program for ConAg Solar Fleets
Launched through a partnership with Merlin Solar, the program allows the return on investment (ROI) from using solar power to pay for the solution while leveraging savings on fuel, extending battery life and reducing overall carbon footprint.
Caterpillar to Unveil Battery Electric Construction Machines
The battery electric machine prototypes include the 301.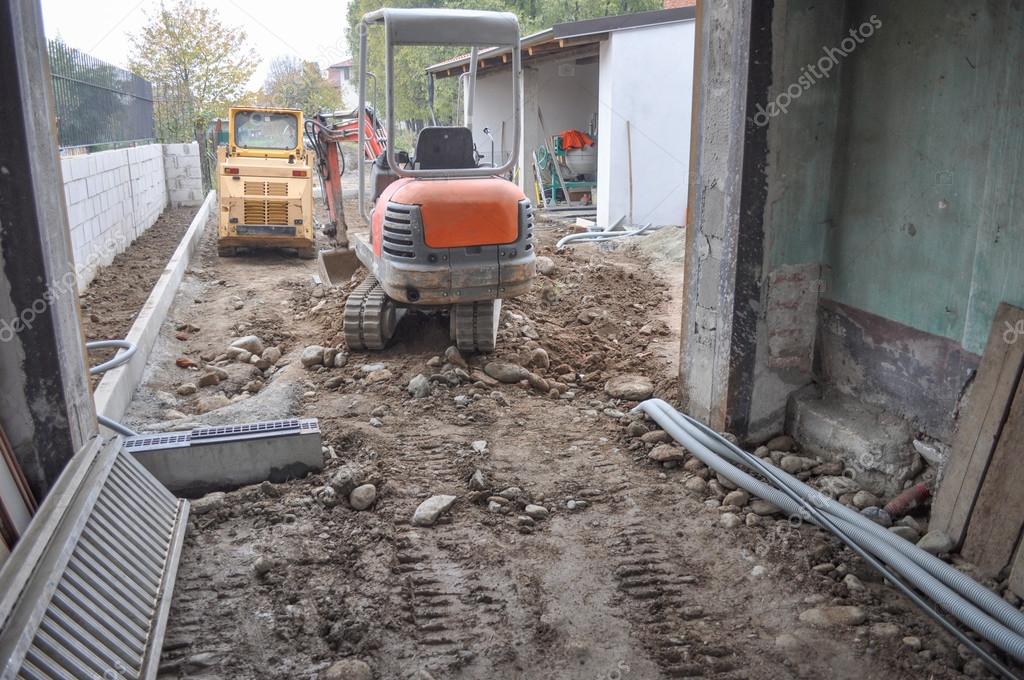 9 mini excavator, 320 medium excavator, 950 GC medium wheel loader and 906 compact wheel loader.
Takeuchi Launches Short Tail Swing Excavator
Powered by an EPA Tier 4, EU Stage V emission-compliant engine, the excavator offers two working modes: Standard and ECO.
CASE Rolls Out New E-series Excavators
The new offerings include OEM-fit 2D and 3D machine control systems to support the adoption and expansion of precision excavation solutions.
Downtime up? Fight back with better oil.
Delo is formulated to provide outstanding protection that lets you extend drain intervals to help keep your fleet on the job longer, whether your engines perform on or off highway.
Weighing Your Mini Options: Selecting the Right Mini Excavator for Your Business
As the technology and engineering that goes into mini-excavators continues to improve, these machines offer greater promise of productivity and return on investment for contracting businesses of all sizes.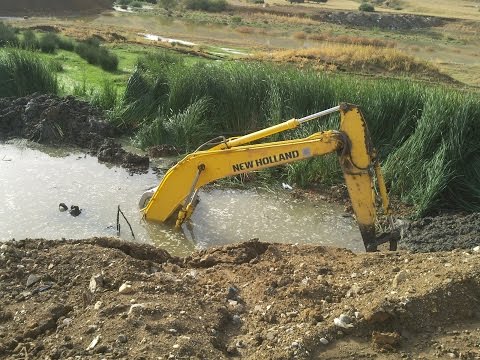 Komatsu Launches Vehicle Processor for Forestry Applications
Powered by a Komatsu SAA6D107E-3 Tier 4 Final engine, the processor features a large swing circle for moving trees and extra fuel storage.
Overcome the Unpredictability of Fuel Prices
To help excavator owners and operators lower their fuel usage, manufacturers are offering a variety of innovative features.
Unicontrol Offers 3D Machine Guidance System
Leveraging sensors, antennas and a tablet, the 3D machine guidance system can be used on excavators and wheel loaders.
Bobcat Unveils Platinum Edition Excavator and Loaders
Available at select Bobcat dealerships, this package includes the platinum edition of the E35 (33 hp) compact excavator, the T76 compact track loader and S76 skid-steer loader.
Downtime up? Fight back with better oil.
Delo is formulated to provide outstanding protection that lets you extend drain intervals to help keep your fleet on the job longer, whether your engines perform on or off highway.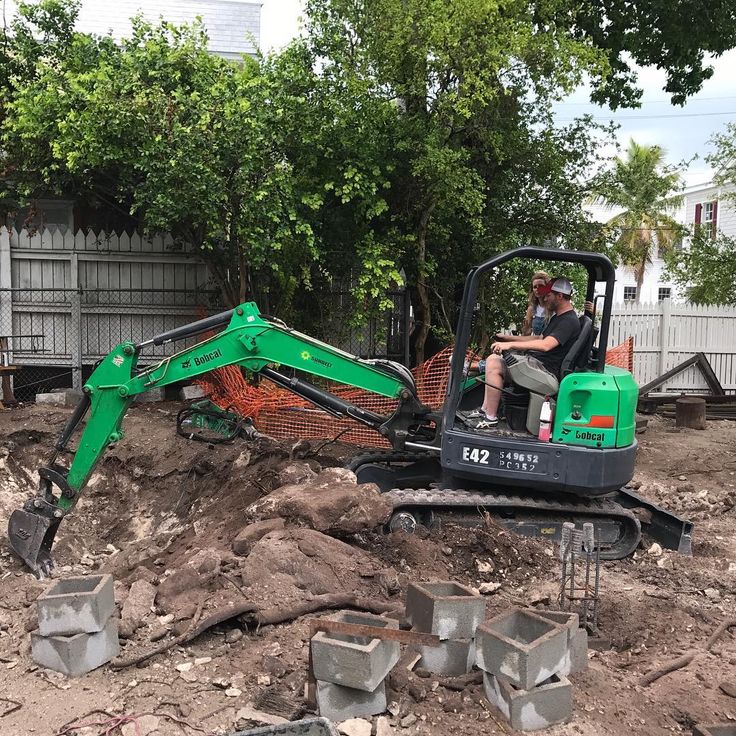 Best Digging Machines - Everything You Need To Know About Diggers
Hitachi Digging Machine near a quarry
Source: Equipment Radar

Digging, also known as excavation, is the act of using machines or tools to remove material (usually dirt, sand, gravel, etc). Digging typically involves the combination of two actions - the breaking of the surface and the moving of the material to a different location. Diggering machines (also known as diggers) are commonly found at most construction jobs because surfaces must be prepared for new structures and foundations.

Common jobs that require diggers include:
Excavating trenches and foundations
Digging holes
Mining
Landscaping
Road construction
Dredging (rivers and harbors)
Grading
Tunneling
By far, the most common applications for diggers include residential, commercial and infrastructure construction.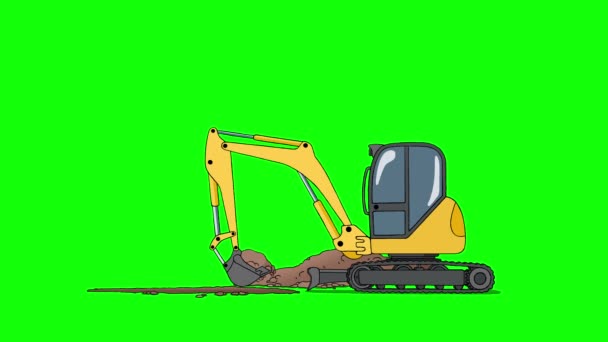 Buildings and infrastructure typically require a smooth, stable surface to build upon. Most natural land is uneven by nature, which means that construction workers need to use digging machines to rework the land into a surface that is optimal for a new structure or road.
What Are Digging Machines?
Various types of construction machinery can be used in digging. Diggers are broad category that encompasses equipment capable of digging - excavators, mini-excavators, mining shovels, draglines, augers, trenchers, scrapers, backhoe loaders, bulldozers, skid-steer loaders, motor graders and crawler loaders all can be called diggers. The most common types of diggers are typically excavators and mini-excavators.
Excavators
Excavators are common and versatile large digging equipment found on most job sites. Excavators are driven by by tracks or wheels, but tracks are more common because excavators tend to work mostly on uneven surfaces where tracks outperform wheels.
Typically an excavator has a bucket arm controlled by hydraulics attached to a pivoting cab that can rotate back and forth. The operator sits in a cab and controls the arm, bucket and drive. The default attachment for excavators is a bucket, which is used for digging. The excavator arm typically extends, breaks the ground surface, scoops up material, then lifts the material and places it in another location or a truck bed. Excavators are very flexible and can use a variety of attachments.
Source: Caterillar.com
Mini-Excavators
Mini-excavators are similar to large excavators, except they are much smaller and easier to transport. Mini-excavators typically go up to about 70 horsepower, and have a max operating weight of about 2,000 pounds.
Mini-excavators are best suited for urban areas, since they can navigate in tight spaces. Mini-excavators have a max digging depth of about 5-16 feet.
Source: Caterpillar.com
Mining Shovels
Mining shovels are designed for digging large amounts of overburden and ore.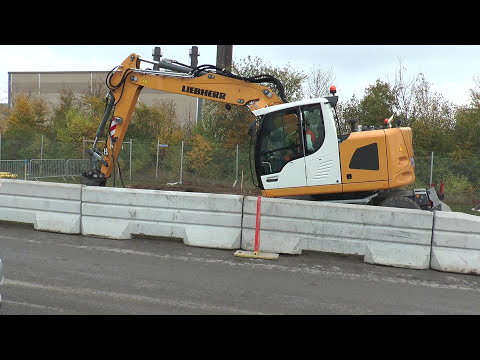 Mining shovels are very expensive, and they are used almost exlusively at above ground mining operations. Caterpillar's largest mining shovels have a dipper payload of 120 tons, dipper capacity of over 80 cubic yards, and a working weight of over three million pounds.
Source: Caterpillar.com
Dragline Excavators
Dragline excavators (also known as simply "draglines") are some of the largest machines in the world. Draglines are very expensive (tens of millions of dollars), and they are typically found at large mining operations. Draglines have useful lives of many decades. A dragline bucket system includes a large bucket suspended from a boom with wire ropes. The bucket is moved using a number of ropes and chains.
Draglines are the biggest digging machines in the world. Caterpillar's largest dragline (Caterpillar 8750 Dragline) is capable of moving over 150 cubic yards of material, and the boom extends over 400 ft. The 8750 weighs about 16 million pounds.
Source: Caterpillar.com
Dozers
Dozers (also called "bulldozers") are heavy equipment commonly used with large earthmoving jobs. Dozers are very powerful and capable of moving large volumes of material. Dozers typically feature a wide, flat blade in front that is moved using hydraulics. Dozers are commonly used in road construction and projects that require large volumes of dirt to be moved. The vast majority of dozes use tracks.
Source: Caterpillar.com
Trenchers
Trencher are used to dig trenches (if you did not already guess by the name). Trenchers dig narrow and long holes, usually used for underground cables, pipes and utilities. Trenchers operate and look similar to a chain saw blade, but they cut the earth rather than a tree.
Trenchers are available in many different types and sizes, from small walk-behind models to full-size trenching machines that cut into asphalt pavement and other hard surfaces.
Trenchers feature a conveyor system to move material from the excavated area to the surface next to the digging machine. Trenchers' digging depth is often limited to the length of the trencher blade.
Source: DitchWitch.com
Skid-Steer Loaders
Skid-steer loaders are among the most versatile machines used in construction because they are compact, inexpensive and efficient. Skid-steer loaders are able to maneveur in tight areas, which makes them perfect for work in urban areas. Skid-steer loaders come in both tracked and wheeled models. Skid-steer loaders are compatible with a wide variety of attachments, which enables them to serve many different applications such as digging, compacting, drilling, grappling, snow plowing, jack hammering, material handling and other tasks.
Source: Caterpillar.com
Motor Graders
Motor graders are heavy equipment used for grading and moving small volumes of dirt. Motor graders feature a long blade under the machine's belly that is moved to create a flat and smooth surface.
Some motor graders use a second blade ahead of the front axle.
Motor graders are commonly used for road construction and ground preparation (such as a new housing community development). In addition to flat surfaces, motor graders can also create sloped surfaces and drainage ditches with shallow V-shaped cross-sections.
Source: Caterpillar.com
Backhoe Loaders
Backhoe loaders (or just "backhoes") feature an adjustable shovel in front and a bucket in the back. The bucket functions similar to an excavator arm and bucket, and it is used for digging.
Backhoe loaders can be both medium-sized and compact, so they are well suited to work in smaller spaces. Backhoe loaders are used to dig holes and trenches and move materials. Most backhoes use wheels, so they are better suited for urban areas and flat surfaces.
Source: Caterpillar.com
Digging Technology
Believe it or not, rework is a major driver of construction project profitability.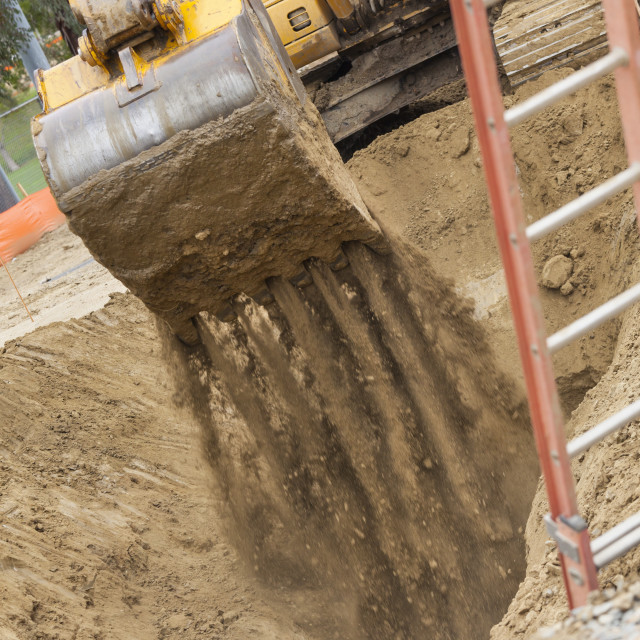 Rework often requires additional manhours, more materials, and project delays. Digging mistakes can add up, because an offset ground foundation could mean that the project has to be delayed while it is corrected.
Precision digging can be challenging because many digging machines today are controlled by humans eyeballing the activity. The difference between a 0 degree grade and 2 degree grade might be hard for a digger operator to distinguish sitting in the cab. The challenge is even greater when working at large depths where line of sight and space are limited.
Trimble, a leader in precision agriculture and construction equipment, has developed various technology solutions to automate digging and grade control for excavators, dozers, soil compactors, motor graders and more. Trimble's technology uses computer-aided design (CAD), sensors and GPS to plan, control and monitor digging activities at construction sites.
Trimble's grade control features:
Reduce over and under cutting
Improve efficiency and accuracy of less experienced operators
Achieve finished grade accuracy with fewer passes and no manual staking or bluetops
Monitor project progress with machines to further reduce dependency on contract surveyors and grade checkers
Detect over- or under-compacted areas or subsurface soft spots
Improve compaction efficiency by achieving target pass count more accurately
Trimble's Grade Control On Digging Machine
Source: Trimble.
com
Common Methods To Dig Holes
Digging Safety
Digging work presents serious safety risks to all workers involved. The largest risk in digging is cave-ins becasue they are more likely to result in fatalities. to result in worker fatalities. One cubic yard of soil can weigh as much as a car - this can result in the worker become buried, crushed or suffocated.
Extra care should be taken when digging deep. If the digging machine is close to the edge of a deep hole, the ground could loosen and cave in under the weight of the digging machine. Always take note of your surroundings, the level of soil compaction, and relative depths.
Soil Conditions
Digging standards require a the worker person to classify soil and rock deposits as:
Stable rock: Natural solid mineral matter that can be excavated with vertical sides and remain intact while exposed.
Type A soil: Cohesive soils with an unconfined compressive strength of 1. 5 tons per square foot (tsf) (144 kPa) or greater. Examples include clay, silty clay, and clay loam.
Type B soil: Includes cohesive soil with an unconfined compressive strength greater than 0.5 tsf (48 kPa) but less than 1.5 tsf (144 kPa) and granular cohesionless soils. Examples include angular gravel, crushed rock, silt, silt loam, sandy loam, and in some cases, silty clay loam and sandy clay loam.
Type C soil: Cohesive soil with an unconfined compressive strength of 0.5 tsf (48 kPa) or less, granular soils. Examples include granular soils (including gravel, sand, and loamy sand), submerged soil or soil from which water is freely seeping, submerged rock that is not stable, or material in a sloped, layered system.
Pre-Digging Inspection
You should always check for buried obstacles before digging. Call811 is a free hotline that will help you identify underground utilities.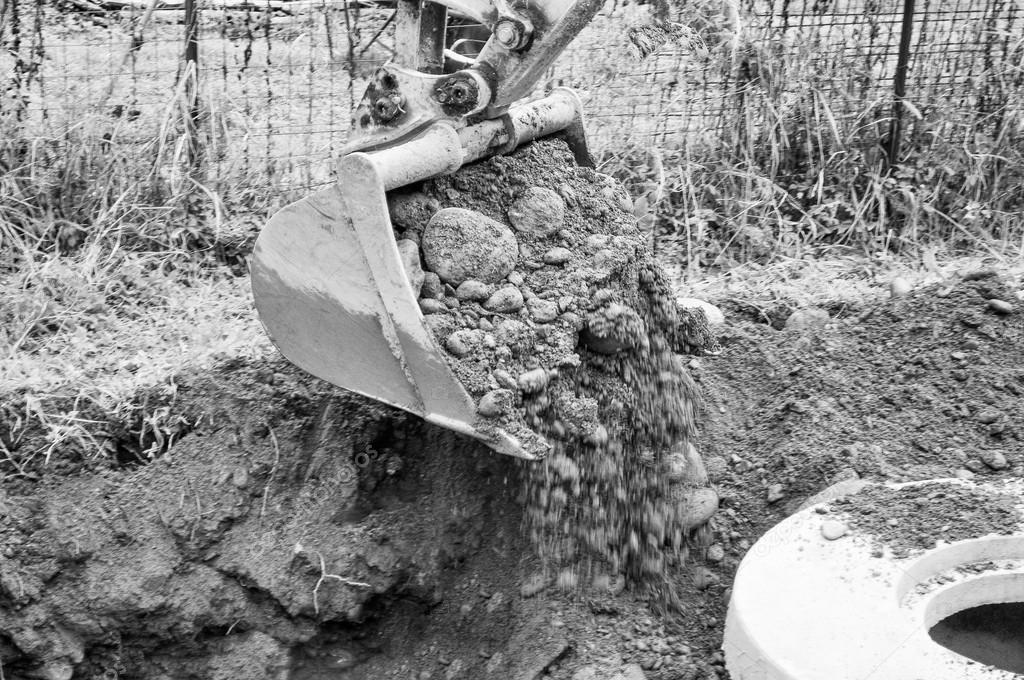 Underground items to identify can include:
Power lines
Gas lines
Water lines
Fiberoptics lines
Underground tunnels or roads
Archaeological sites (protected)
Also, you should know the approximate depth of your local water table. Ground conditions can change quickly once you hit the water table.
Protecting From Cave-Ins
OSHA generally requires that employers protect workers from cave-ins by:
Sloping and benching the sides of the excavation;
Supporting the sides of the excavation; or
Placing a shield between the side of the excavation and the work area.
Resources
Digger Safety: OSHA Trench & Excavation Safety
Monster Trench Digging Machine

Find Similar Articles By Topic
#construction #excavators #Caterpillar #mining
Comments
How many cubic meters per hour excavator digs
It is not surprising that now special equipment is widely used by developers, utilities, many companies to perform a lot of construction work.
The effectiveness of modern models allows you to quickly cope with the tasks. Although representatives of construction machinery cannot be counted, backhoe loaders are considered the most versatile representatives.
Excavator features
The main scope of special equipment is all kinds of earthworks. The technical capabilities of special equipment (its maneuverability, good cross-country ability even on off-road) make it possible to work equally effectively in open countryside and in the city with dense buildings. Thanks to the possibility of using interchangeable attachments, the excavator becomes universal - able to perform many tasks in different conditions. With the basic working body - a bucket, the equipment is able to dig a large amount of the earth layer in a matter of minutes. Some models are highly powerful, capable of digging a deep pit in a couple of hours. How many tons in the bucket of an excavator can easily fit directly depends on the volume of the bucket.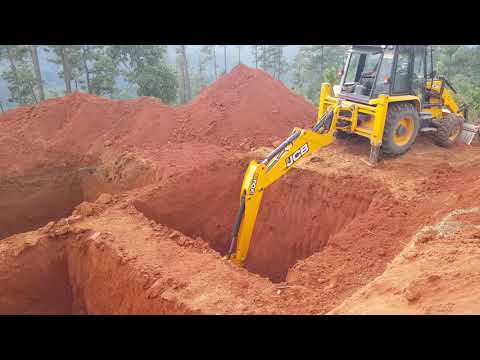 The larger it is, the higher the speed of excavation. They dig trenches with a bucket, level sections of soil, fill up a hole, etc. Also, a grab, a ripper, a hole drill, a trencher can be installed to develop the soil. Using forks, the machine can work effectively in limited storage areas: load or unload various goods, pallets, pallets, etc. If you install a blade on special equipment, it will be able to perform the main tasks of a bulldozer - snow removal, leveling the soil on the site, removing the fertile layer before preparing the site for construction, arranging slopes, clearing the site from construction debris, etc. The hydraulic hammer is used when it is necessary to develop rock or rocks, frozen ground, and hydraulic shears for cutting and crushing concrete and iron structures. Grippers when you need to load long, fibrous and bulky goods. Grab for the development of narrow deep pits (wells). Dragline equipment for digging pits, mining, filling embankments when the soil or rocks are below the level of the excavator parking lot.
Equipment power
To the question: "How much will an excavator dig out in a shift?" It is difficult to give an exact answer. How the equipment will show itself depends on the parameters of the model (especially the volume of the bucket), the manufacturer and the conditions at the facility. On average, it will take 2 hours to dig a trench 1.5 m deep and 30 m long, and maybe less time. It already depends on the professionalism of the operator. For 1 hour of work, an excavator with a hydraulic drill will dig 20 meters of a trench 1.5 m deep, 40 m of a trench 0.5 m deep, drill 30 holes 0.5-1.0 m deep.
Types of special equipment
Wheeled models are used to perform urban work in confined spaces, when high maneuverability is needed to complete the work (accelerates up to 40 km / h). Caterpillar (maximum speed - 10 km / h) is used at sites where there is no road, but it can damage road surfaces, so it is delivered to the site in a trailer, on a trawl.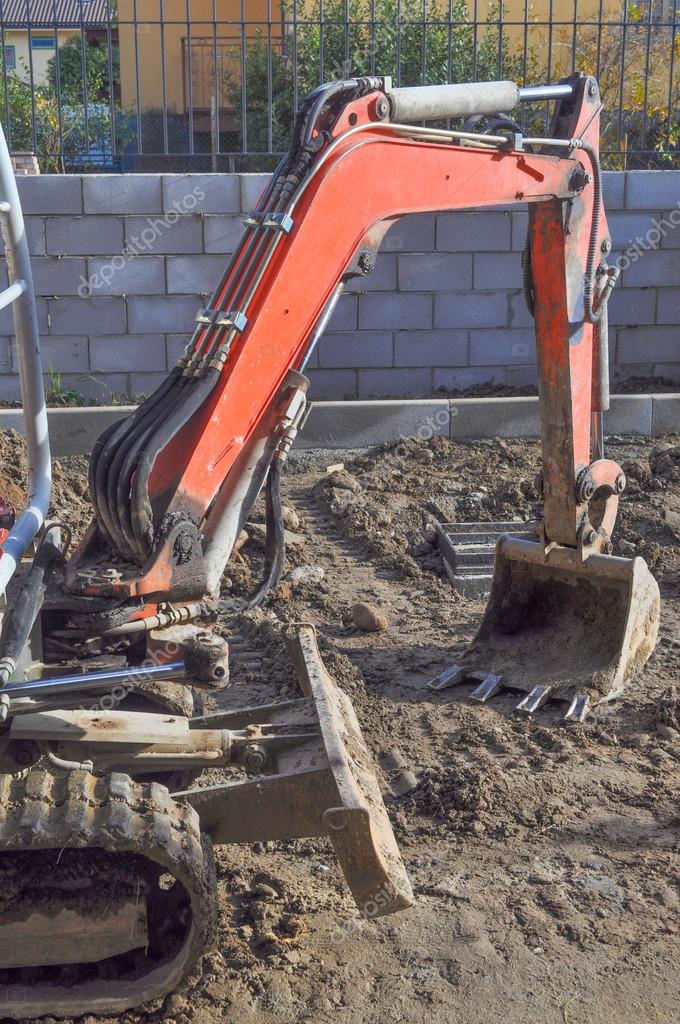 A wheeled mobile excavator wins in this regard. However, mini-excavators on rubber tracks can move on asphalt, decorative pavement without damaging it. Another plus is that tracked ones have a more stable design, while wheeled ones have a risk of tipping over.
There are even rail excavators that are used to work on railway tracks, respectively.
To calculate how much the excavator lifts and for how long, when choosing a model, pay attention to the following technical parameters:
bucket volume;
engine type and power;
lifting capacity;
digging depth and maximum dumping height;
maximum speed.
How much does it cost to hire an excavator?
The price of renting an excavator depends on the performance of the selected unit. In addition to overall options, you can rent a small (mini-excavator) in Minsk.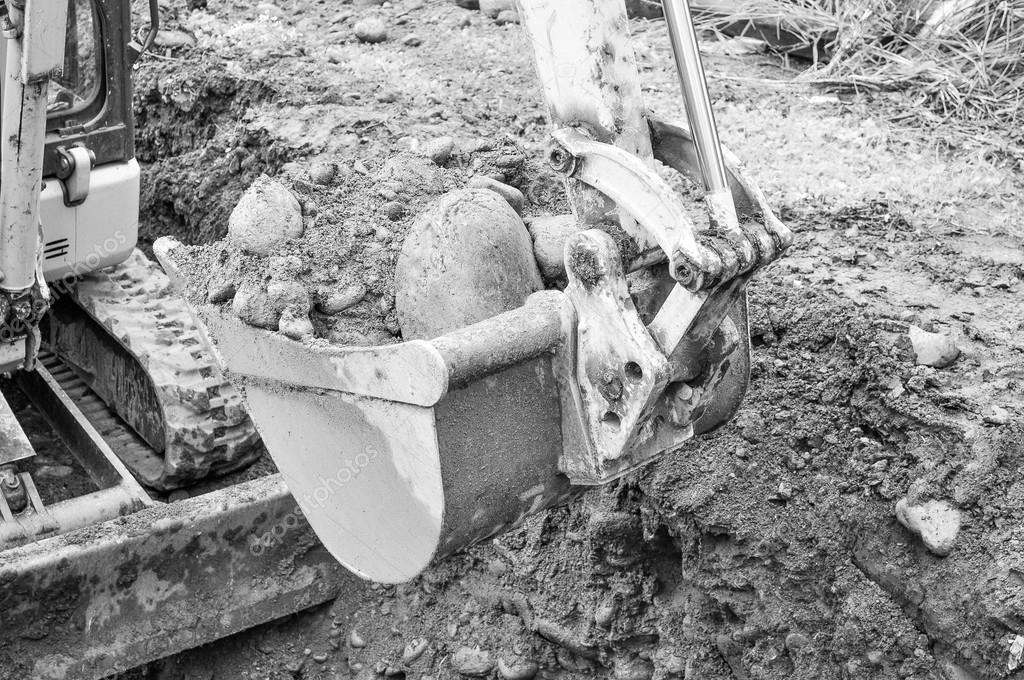 Prices for American, Japanese, European cars exceed the cost of domestic equipment several times, but the advantage of imported cars is their characteristics. As you can see, there is always work for the excavator. Moreover, switching from one task to another does not take much time. So maybe you should think about buying your own? Of course, if your construction work is not carried out one-time and is not seasonal, then renting an excavator is the best solution. But at the same time, it makes no sense to buy special equipment if you do not work in the construction industry, since the purchase of special equipment also implies the cost of maintaining its technical serviceability. In addition, in order to manage it, you need to obtain special rights and a license to carry out certain work.
High resolution stock photos, 3D Illustrations & Vector Graphics

Photo - Tourist with backpack | © Givaga

Photo - Coloring the egg | © Artem Gorokhov

Photo - Sports fury | © Elnur

Photo - Man and woman with modern gadgets | © lev dolgachov

Photo - Business puzzle solving | © dotshock

Photo - Happy family on haystack | © Andrey Kuzmin

Photo - High-speed train in tunnel | © ssuaphoto

Illustration - Ancient world | © Stasyuk Stanislav

Only quality images
High resolution photo
Original illustrations
Scalable Vector Graphics
Reasonable prices
Easy to buy and download
Convenient license terms

Source of creativity for your projects

Cliparto distributes copyright high resolution photographs and vector images which can be used for commercial, educational and personal projects. Images will be provided by Royalty-Free licenses . Our Terms of Service permit the use of images for a wide range of services, products and industries where images purchased through Cliparto will work for you.

Whether you're looking for an image for a website, an advertisement, a presentation, a brochure, or just for decoration, or even for use on commercial items, we've got you covered.

Buying for a legal entity? We will provide all the necessary documents for accounting - an agreement or a license and an act.

How to buy and download an image?

Select photos or vectors through keyword search or through our Image Theme Catalog.

Create an account, Fund your account or subscribe for 20, 100, 500 images, or buy a package for 5, 10, 25 images with an extended license.

As soon as you choose an image(s), size and subscribe, or you have enough funds on your account to purchase, you will immediately be able to download the selected image(s).

Not ready to download images right now - just save them to your Lightbox so you don't have to look for them again later.

Download Free Photos

Free Photo
Free Vector

Join the vast international community of creative people who use Cliparto every day.

to buy or sell images.
Or just buy individual images without registration.

New & Featured Contributors
Best & New Series of Images

Alexandr Buts, joined 20 Jan. 2015 - 0 images

tolokonov, joined 15 Sep. 2013 - 0 images

dashadima, joined June 26, 2014 - 2340 images

Abstract backgrounds (411 images), saicle

US city skylines (239images), YurkaImmortal

Cars (82 images), Gennady Poddubny

◢ My Cliparto

› Lightbox (0)

Do not remember your password / login? ◢

First time with us? Register ◢

Do you have an account at Vector-Images.