Fun things to do with four year olds
15 activities for 4-year-olds to educate and entertain
What can we help you find? ArrowLeftRed SearchRed SearchClose

Back

Here are several fun things to do with curious 4-year-olds who always want to try something new.

If you're the parent or nanny of a 4-year old, it's no surprise children this age have a short attention span and always seem to be in search of something to do. They're also curious to discover new things and constantly learning. Here are several activity ideas for 4-year-olds that can both entertain and engage them.
Outdoor play
1. Sidewalk chalk
Using the sidewalk as a canvas inspires them to think big. Sidewalk chalk can also be used for hopscotch, tic-tac-toe, tracing out a roadway for toy cars or even making life-size game boards, which is the perfect combination of creativity and physical play.
2. Nature walk
A great way to make fresh air educational is a nature walk.
Collecting leaves, interesting rocks or acorns can be a great way for kids to learn about their environment. Be sure to supervise that what they're touching is not something harmful like poison ivy.
3. Sandbox
Adding a few plastic dinosaurs to your child's sandbox for a dinosaur dig or even coins for a treasure hunt can make sand really exciting and ignite a hunger for exploration and discovery. Sand can also be one of the best activities for 4-year-olds who love building and construction.
Independent play
4. Book exploration
Letting your 4-year-old explore books is an important activity as she develops the skills necessary to read. Looking at pictures, imagining their own stories and reading aloud are all invaluable.
5. Dry erase boards
Your child can practice new writing skills or draw a picture from his imagination. Without a lot of different materials to confuse or overwhelm him, this simple activity is perfect to entertain.
6.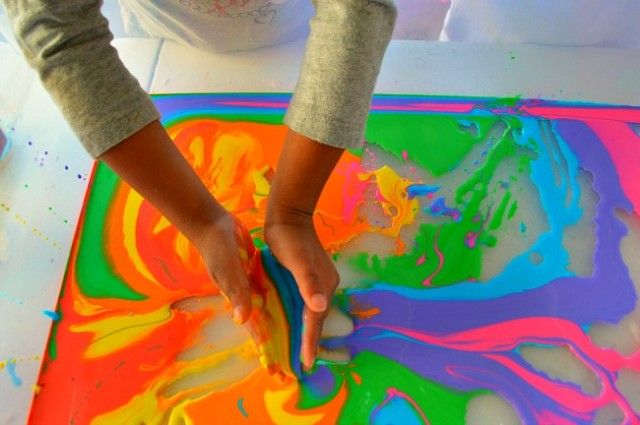 Stickers

Letting your child play with stickers is a great way for her to manipulate materials, develop fine motor skills and control the progress of the activity.
Creative play
7. Dough
Manipulating clay or modeling compound is an open-ended way for kids to create and express their imagination with the benefit of developing their fine motor skills.
8. Dramatic play
A few costumes or props are all that your 4-year-old needs to act out different roles such as pretending to be mommy or daddy, a chef, farmer, ice princess or whatever his growing imagination thinks of. This type of play helps him to learn about other people in the community and is a great way to introduce new vocabulary words.
9. Art
Paint, crayons, markers, pipe cleaners, tissue paper — the supplies and possibilities are endless. Providing an opportunity for your children to express themselves, their ideas and their emotions helps them develop valuable communication skills that they will use for sharing with others their entire lives.
Water play
10. Laboratory
Use a few bottles of colored water to allow your children to mix and create new colors. You can also let them add dish soap or mud so they can experiment with materials and their results when added to water.
11. Washing
Let your child wash things with a bin of water, some soap and a rag or scrub brush, or even let her wash a few dishes. Although this cleaning activity could get messy, she will take great pride in the chore.
12. Ice dig
Plan ahead and freeze a few small plastic toys in water, and then let your kids dig and chip the toys out. Ice is an exciting substance to discover, and because it melts, the fun lasts for a long time.
Physical play
13. Playground
Visiting the playground in your community is a great way for your 4-year-old to socialize with other kids as well as get a little exercise to burn off some of that extra energy he has.
14. Obstacle course
For more substantial physical activity, try creating an obstacle course with a variety of different activities like balancing, hopping and running throughout your yard or local park.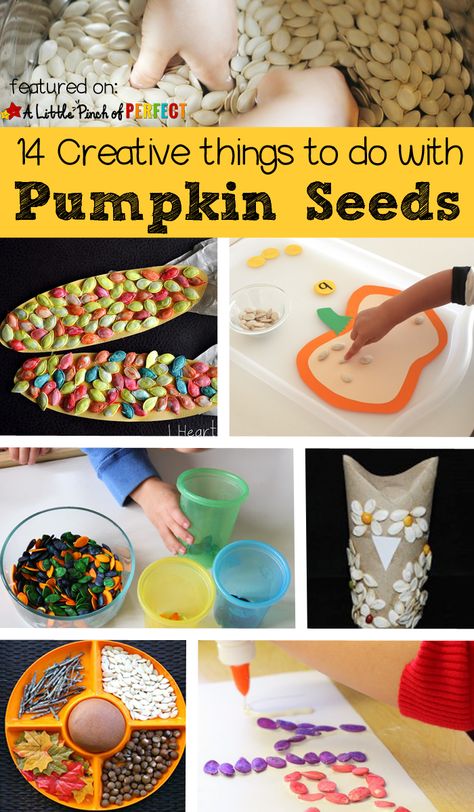 15. Sports
Whatever your 4-year-old's favorite sport might be, sports equipment is a great way for her to be more involved in the activities that she loves. Sports can also be a way to teach sportsmanship, gross motor skills and hand-eye coordination.
Like what you're reading?
Join Care for FREE
Email

Please enter a valid email address

Click 'Next' to start an account and get tips, tricks and trending stories.
Already Registered
The email address you entered is already registered. Would you like to log in?
Log in
Almost done!
Join Care for FREE
Create a free account to access our nation wide network of background checked caregivers.

First Name

Please enter first name

Last Name

Please enter last name

Zip Code

Please enter a valid zip code

By clicking "Join now," you agree to our Terms of Use and Privacy Policy.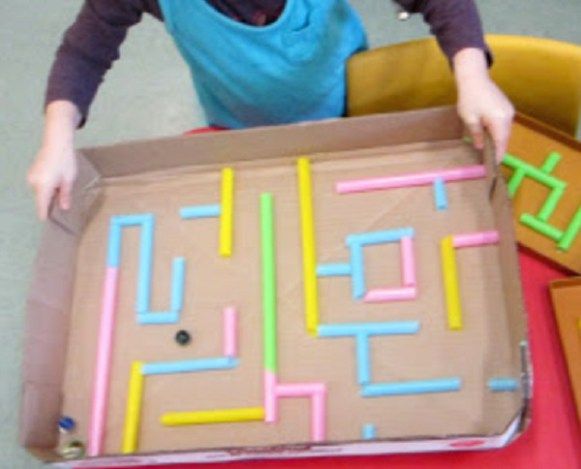 Welcome to Care!
You're on your way to finding someone your family will love.
Start now
22 Best Activities For 4-Year-Olds At Home (2022)
Table of Contents

Updated on by Lyric Fergusson

Four years old is an extremely fun age as your preschooler is learning an entirely new set of skills and perfecting the ones that they have already learned.
There are never ending opportunities for activities that you can do with your little one and almost as many that they can do alone. Four is a great age to really encourage independent play and give them opportunities to entertain themselves.

Towards the end of the article we also have some helpful suggestions on free activities for 4-year-olds that will keep your little person busy!

Our son, Kingsley, with his baby sister on their new climbing gym.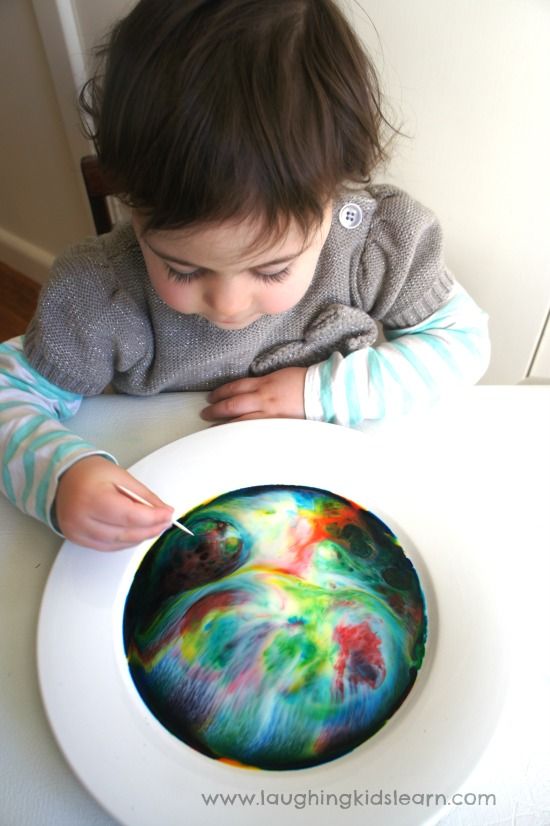 22 Engaging Activities for 4-Year-Olds
1. Practice with Flashcards

Flash cards are a fun way for your four-year-old to perfect their knowledge of shapes, colors, letters, and numbers. This is an educational activity that you can do with your child as well as something that they can do on their own.

View on Amazon.com ➜

2. Learn with a Play Laptop

Leapfrog laptops are an awesome way to let your preschooler learn their letters in a fun and independent way. Working with the buttons is a great way to improve their fine motor skills and your little one will love working on his laptop while you work on yours.

View on Amazon.com ➜

3. Play with Puzzles

At four, your little one should be able to put together a simple puzzle with around fifty or less pieces. Allowing your preschooler to play with puzzles is a great developmental activity that helps with dexterity, spatial awareness, and cognitive skills. As a bonus, this is something that can be done multiple times without it losing its luster.

View on Amazon.com ➜

4. Practice Drawing with Crayons

Crayons are fun and inexpensive which makes it an ideal learning activity for a lively preschooler. At four, you are able to give them a little more freedom to color without having to worry as much about the mess they will make. It's a fantastic and easy activity to perfect their fine motor skills and encourage their imagination.

View on Amazon.com ➜

5. Play with Playdough

Play dough has endless combinations which not only makes this fun activity entertaining, but also lasting. Your little one can enjoy hours of rolling, shaping, and cutting all the while using their imagination and creativity.

View on Amazon.com ➜

6. Build a Fort

Forts are even more fun at this age than ever before because your preschooler can make it exactly what they want. It becomes a fun place for them to read books, play with stuffed animals, and maybe even take a nap. Fort kits are a fun way to let your child's imagination really run free because of the endless combinations you can create.

View on Amazon.com ➜

7. Ride a Horse or a Unicorn!

PonyCycle is a fun way for kiddos to burn off some extra energy indoors or outdoors. Easy for kids to operate on their own, this riding toy doesn't require batteries or electricity to move. Functional steering and braking provide a "kid-powered" experience that's not only practical but a great way to get some extra exercise. Available in a range of sizes and styles, PonyCycle's soft fur and friendly face make for a lovable plush companion between rides.

View on Amazon.com ➜

8. Play a Board Game

Although this is a fun activity for four-year-old's, it does require a second player. However, board games are a great learning activity to teach your little one about taking turns and following instructions. They will simply feel like they are playing while they are learning these important life skills.

View on Amazon.com ➜

9.

Play with Musical Instruments

Music is crucial for children's development and playing with instruments is a fantastic and stimulating activity for preschoolers. Simply playing some music and allowing your little one to play along with it is a fun way to keep them busy and let them learn at the same time.

View on Amazon.com ➜

10. Play Pretend with Imaginative Toys

At this age, your little one is using their imagination at all times. You can foster that creativity by allowing them to play pretend whether that be chef, doctor, or astronaut. Having toys that your little one can play with to help their imagination is a great way to encourage imaginative play.

View on Amazon.com ➜

11. Imaginative Play with Dress Up

Dress up is fun for kids of all ages and four-year-olds are no exception. There are a plethora of different costumes you can let your little one experiment with, and they will enjoy running around playing pretend and dreaming.

View on Amazon.com ➜

On An Important Side Note… Asher and I (pictured) feel it's necessary to highlight the value of life insurance for parents with young kids. After extensive research, we discovered that parents can get insured for as little as $10 per month. We use Ladder Life who offers coverage up to $3M per parent (without a medical exam, just a few health questions) and you can apply 100% online.

Get a quote in less than 30 seconds at LadderLife.com ➜

12. Build with Legos

Legos are great for both imaginative play and practicing dexterity. The bright colors make this a stimulating activity for preschoolers and they will have fun experimenting with different shapes and structures as they learn more about foundations and building techniques.

View on Amazon.com ➜

13. Make a Sensory Bin

Sensory activities are an awesome way to stimulate and entertain your little one. At four, you are able to branch out a little bit with the fillers that you use because you are able to trust that they aren't going to try to eat it. I love using kinetic sand for sensory bins now that my son is older because it not only acts as a filler but also entertainment in and of itself. All you need to do is throw in some fun toys and your preschooler can enjoy digging and playing.

View on Amazon.com ➜

14. Play Actively with Bubbles

Bubbles are an awesome way to encourage active play in your four-year-old. In order to make this a hands-off activity for parents, it is important to utilize a bubble machine or toy that your little one can use on their own. For preschool aged kids, these bubble guns are a fun way to let them make their own bubbles without getting frustrated.

View on Amazon.com ➜

15. Practice Letters with Alphabet Cards

Four is the perfect age to really start learning how to write and recognize letters. Letting your little one look at letters and practice writing them on their own is a great educational activity to ensure that they will be well prepared when it comes time to learn the alphabet in preschool or kindergarten.

View on Amazon.com ➜

16. Cool Off in a Kiddie Pool

On warm days, water activities are a great way to entertain your preschooler as well as instantly improve their mood. If you're able to sit outside within a safe distance from the pool, you can let your little one enjoy splashing in a couple inches of water on their own. When you add some waterproof toys to this activity, it can keep your child happy and entertained for long periods at a time.

View on Amazon.com ➜

17. Read and Learn with Books

Four is generally too young to know how to read entirely on their own, but it's the perfect age to practice as well as imitate what they see. Flipping pages and looking at the different pictures is a great way to encourage dexterity as well as imagination and it will build good habits for your little one and foster a lifelong love of reading.

View on Amazon.com ➜

18. Play Backyard Sports

Sports are undeniably a wonderful activity for kids, but what you may not realize is that it doesn't need to be an organized sport for it to be fun. Simply letting your little one play with balls, bats, or hoops in your backyard will be enough to encourage active play and foster a love of sports. T-ball is a great sport that your little one can play entirely on their own so that you can enjoy some time to yourself.

View on Amazon.com ➜

19. Practice with Scissor Skills

Arts and crafts are more fun than ever before now that your preschooler is old enough to really participate in them. Kid-safe scissor activities are great for practicing dexterity and fine motor skills and it is a great way to let your preschooler have a little bit of freedom and independence.

View on Amazon.com ➜

20. Explore Nature

Curiosity both works with us and against us at this age, but activities that encourage our preschoolers to use that part of their brain can help to harness it in a productive way. A great activity for curious kids is to let them explore nature within your own yard. My son loves to find cool rocks, pretty flowers, and interesting-looking leaves and collect them in a shoebox.

View on Amazon.com ➜

21. Make Puppets

As we mentioned, arts and crafts are an awesome stimulating activity for preschoolers and making puppets is a great way to combine that with imaginative play as they make up a life for their puppet afterwards. Coming up with puppet shows after is another great activity that will last for a long time.

View on Amazon.com ➜

22. Make Marble Art

All you need for this activity is a Ziploc bag, some non-toxic paint, a piece of paper, and a couple of marbles. Just place the paper and a couple dollops of paint into a Ziploc bag, throw the marbles in and let your little one push the marbles around. It creates a cool effect on the paper and it's a non-messy way to let your preschooler finger paint.

View on Amazon.com ➜
7 Free Activities for Four-Year-Olds
If you are looking for activities that don't require any additional supplies or if you want something that you can do with no notice, we have included some activities that you can do with items around your house.
1. Practice Letters

A simple way to let your preschooler practice recognizing and writing their letters is to just take a piece of paper and write an uppercase letter on it and then let your little one copy it. You can also do this activity with numbers depending on what you are working on.

2. Build a Fort

You can build a fort just using items around your home whether that be couch cushions, blankets, sheets, or kitchen chairs. You can let your preschooler experiment with different shapes and structures and then they can enjoy reading or playing in their own private room.

3. Make Your Own Playdough

If you don't want to purchase playdough, you can make it with a few simple ingredients. All you will need is flour, cream of tartar, water, food coloring, oil, and salt and simply mix the wet ingredients and dry ingredients separately. After they've been mixed separately, you combine the two and cook over medium heat until it resembles the correct texture. Then you can store it in an airtight container for endless fun!

4. Help with Chores

While this may seem like it would not be a fun activity, you might be surprised with how much your little one enjoys doing what they see you do. While doing housework, you can give your preschooler a damp cloth and ask them to clean something in the room you're working in. Not only is this a great way to teach them to follow instructions, it also encourages them to learn life skills at a young age!

5. Have a Scavenger Hunt

You can create a scavenger hunt list, complete with pictures, and let your little one run around your house and find objects. If you can write the list on durable paper, this is an activity that can be repeated over and over again. It is a great way to teach your preschooler to follow directions and complete tasks.

6. Have a Dance Party

If you're okay with a little extra noise in your home, you can hold a dance party for your little one. Music in general is a wonderful developmental activity and your preschooler might even come up with some unique and creative instruments while they jam out.

7. Make a Self Portrait

All you will need for this is a piece of paper, a mirror, and some sort of drawing utensils. You can set your little one up in front of the mirror and encourage them to draw themselves by what they see in their reflection. This is a great learning activity to encourage them to look at their own face and recognize parts of it while honing the fine motor skills necessary to draw details. Just be prepared that they will probably also use their imaginations and add details like rainbow hair or a third eye!
Conclusion
While it may be a daunting task to try to entertain an active and lively four-year-old while also trying to do all of the things that you need to accomplish in a day, that doesn't mean it is impossible. It may even prove to be a fun challenge as you and your preschooler learn and play together and also as they learn how to self soothe and play independently.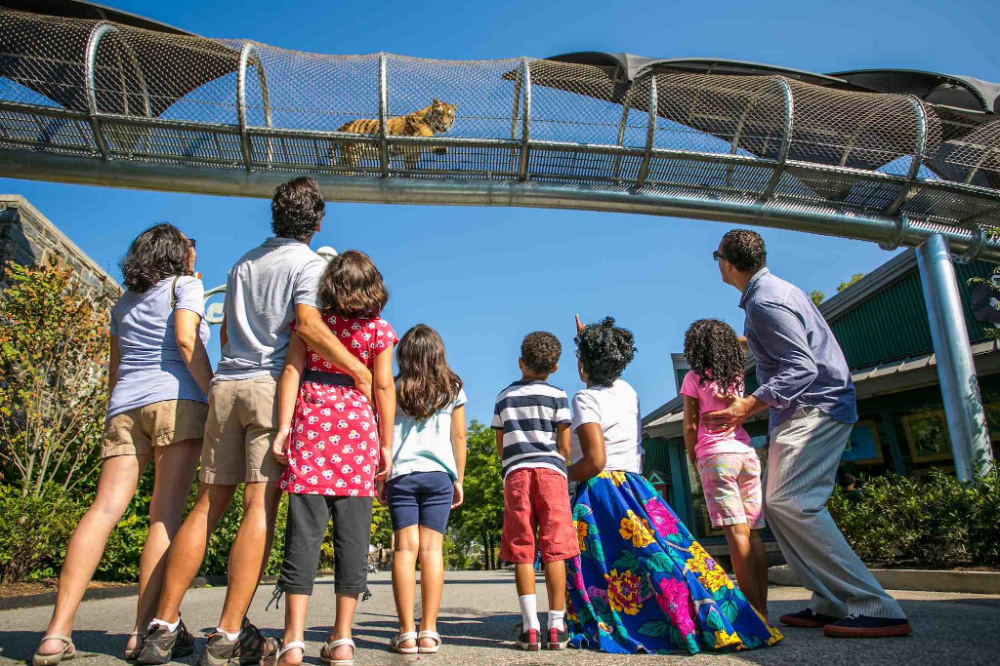 One or more of the activities on the list would be a great way to get started and help you figure out the best ways to entertain your little one while maintaining your sanity.
Educational games for 3-4 year olds with parents at home
For a 3-4 year old child, play is the main way to interact with the world. In the game process, the child develops logic and thinking, trains memory, expands communication skills, and strengthens physically. We have collected games that will appeal to both the baby and his parents, because they will be not only fun and interesting, but also useful.
Article content:
Outdoor games
Educational games
Educational games
Tips for parents
Terminals
Outdoor games
Active games are aimed primarily at physical development. The kid improves coordination, attention, endurance. Regular activity strengthens the immune system and is the best prevention of diseases.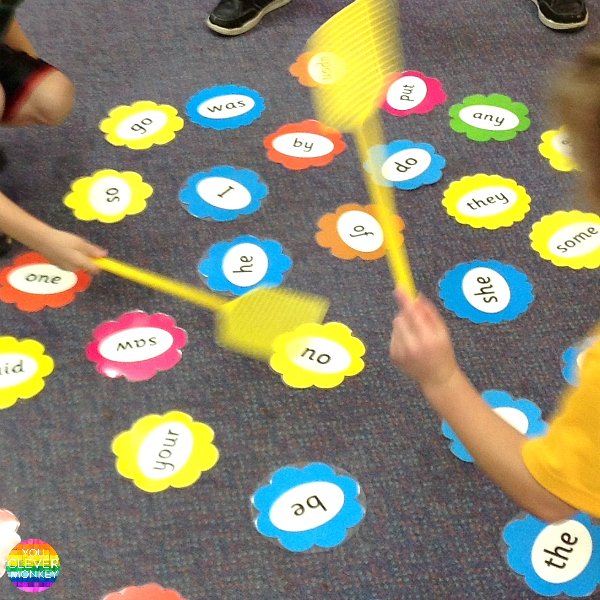 Find out what you can play with your child at home or on the street.
Keeping balance. The parent lays out a rope or a long rope (such as a linen rope) on the floor. The child should walk along it, spreading his arms to the sides. The game can be made more difficult. For example, a child can carry a glass of water in his hands (of course, plastic) or hold a small book on his head.

Collecting flowers. For this game, you will need several squares of colored paper, as well as a path, which can also be made from paper or, for example, a long scarf. The track is placed on the floor, pieces of multi-colored paper are scattered around it. We imagine that we are walking along a path, on both sides of which flowers grow. The facilitator (parent) periodically says how many and what flowers need to be collected. For example, 3 yellow or 5 red. The child stops and collects the right flowers. This game not only teaches coordination, but also distinguishes colors and recognizes numbers.

Sly fox. A mobile game that children love very much. It is more interesting to play it when there are many participants, but you can also play it together. The participants stand in a line, and the leader moves a few meters away and turns his back. The task of the player is to reach the leader. But you can only go when he is not looking! And when the leader turned, the participant must freeze, or they will have to go to the start.

Traffic light. For this game, you need to prepare red, yellow and green circles that can be made from colored paper. Each color represents a specific action. For example, the host shows a green circle - the child is running, yellow - jumping on 1 leg, red - crouching, etc. The game can be started with three signals, but when the baby remembers them, complicate and add new ones.
Educational games
All games are educational for a child. But adults by developing games usually mean those that are aimed at studying any objects, phenomena.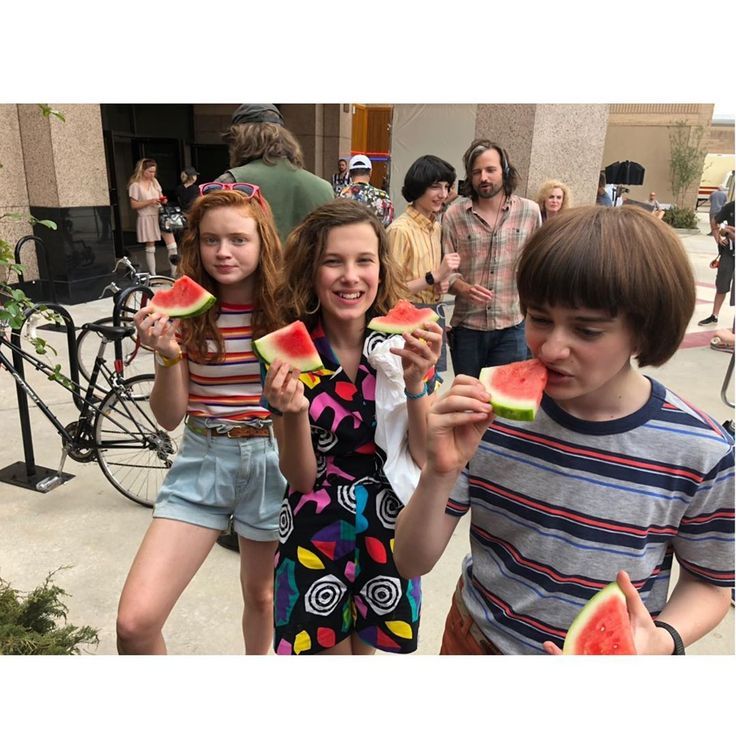 Such games develop intelligence, broaden horizons, improve memory, attention and speech.
On the development of motor skills
The development of fine motor skills directly affects the formation of speech, self-service skills, thinking, memory. At home, you can use various household items for games: buttons, clothespins, colored pasta, pencils, etc. On the street you can take cones, chestnuts, sticks. Consider several options for games for the development of motor skills.
Piggy bank. Let's take 2 cans. Pour beans into one of them, and leave the other empty. A cover with a small slot is put on the second. The task of the child is to shift the beans from one jar to another. Alternatively, you can use the steam container from the multicooker (with small round holes). You can put pasta in them.
Groats drawing. PVA glue is applied to a sheet of paper, cereals are poured on top in a certain order. You can use semolina, wheat groats, buckwheat to create multi-colored patterns.
Beads. The child is given a fishing line on which objects must be strung. It can be beads, buttons and even drying. Objects should not be too small, otherwise it will be difficult for the child to cope with them.
Flower. Cut out a circle from paper - this will be the base of the flower. We will give the child colorful clothespins. He should attach them in a circle as if they were flower petals. In parallel, you can memorize colors and lay them out in a certain sequence.
For the development of logic
Logical connections are a very important part in the development of a child's thinking. To understand why and why, simple and exciting tasks will help.
Find the extra. For this educational game, you will need special cards or sheets that can be found on the Internet and printed. The task for this age usually contains four simple subjects, one of which does not fit into the group for a certain reason. These can be color, shape, skills (for example, flies - does not fly), the purpose of the object (clothes, dishes, etc.) and other signs. It is important to allow the child to think independently.
Divide into groups. A similar task, but here you need to select from the abundance of objects those that belong to a certain group. For example, vegetables, fruits, pets, toys, etc.
Say the opposite. A child at 4 years old already understands what antonyms are, that is, words with the opposite meaning. The parent says "hot" - the child answers "cold", etc. Use understandable words: quiet-loud, white-black, sad-cheerful, deep-shallow, wet-dry.
Who needs what. This game requires a ball. The facilitator says the profession, for example, "doctor", and throws the ball to the child. He must answer what the doctor may need (thermometer, syringe, white coat) and throw the ball back.
For the development of speech
It is important to develop speech from birth.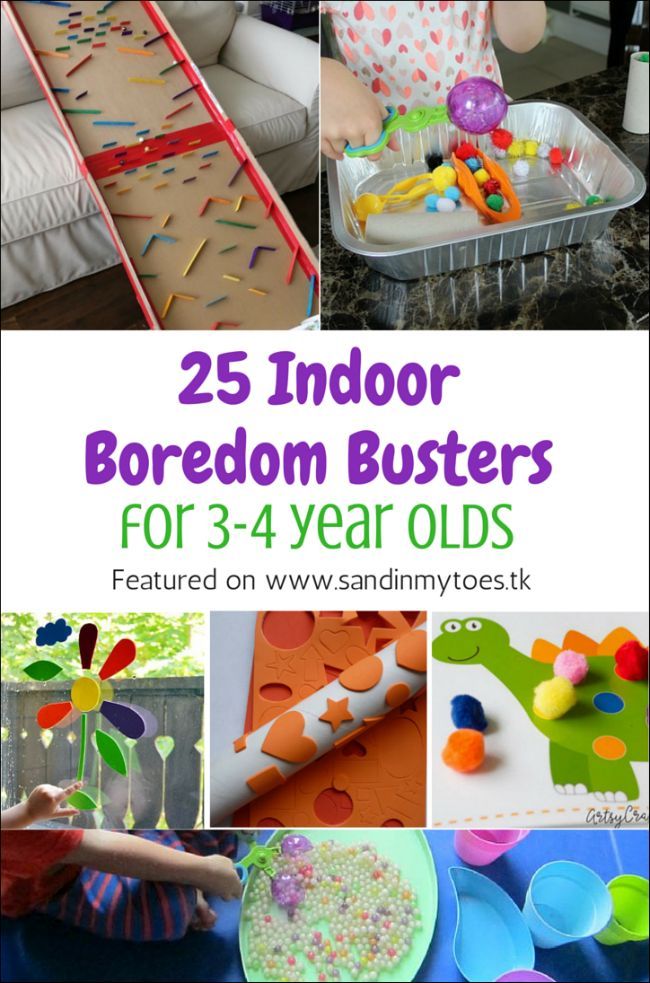 Talking even with a baby who is still silent seems strange, but in fact it is an investment in his future. Often, already studying at school, children cannot connect several sentences into a logical text, retell what they read, or talk about some event. To prevent this from happening, at 3-4 years old you can offer such home games with children.
Describe the item. For this game, you need to collect several toys and put them in a box. The child takes out a toy and describes it. For example, the girl took out a doll. She can tell what size the doll is, what color her eyes and hair are, what clothes she is wearing, and come up with a name for the doll.
Tell me from the picture. For this game, you will need an illustration of some popular fairy tale (again, you can find it on the Internet and print it out, or just show it on the screen). The child must tell what he sees in the picture, what happened first and what happened later, how the story ended.
Everything is messed up. For this game, you can take the plot of a fairy tale that the child knows well. In telling it, you need to make mistakes. For example, the animals did not let the fox into Teremok, or Little Red Riding Hood went not to her grandmother, but to her friend. The kid must understand what is wrong in the fairy tale. You can dream up and compose your own fairy tale, in which the end will be different.
Educational games
At the age of 3, you can introduce your child to letters and numbers. The number is average, sometimes more developed children show interest in letters even at 2 years old. But there is no need to rush and force the baby to study - this will only discourage the desire to learn new things.
For learning to read and write
A popular technique for learning letters is to hang cards in different places in the apartment/room. And you can do this without even waiting for the age of three.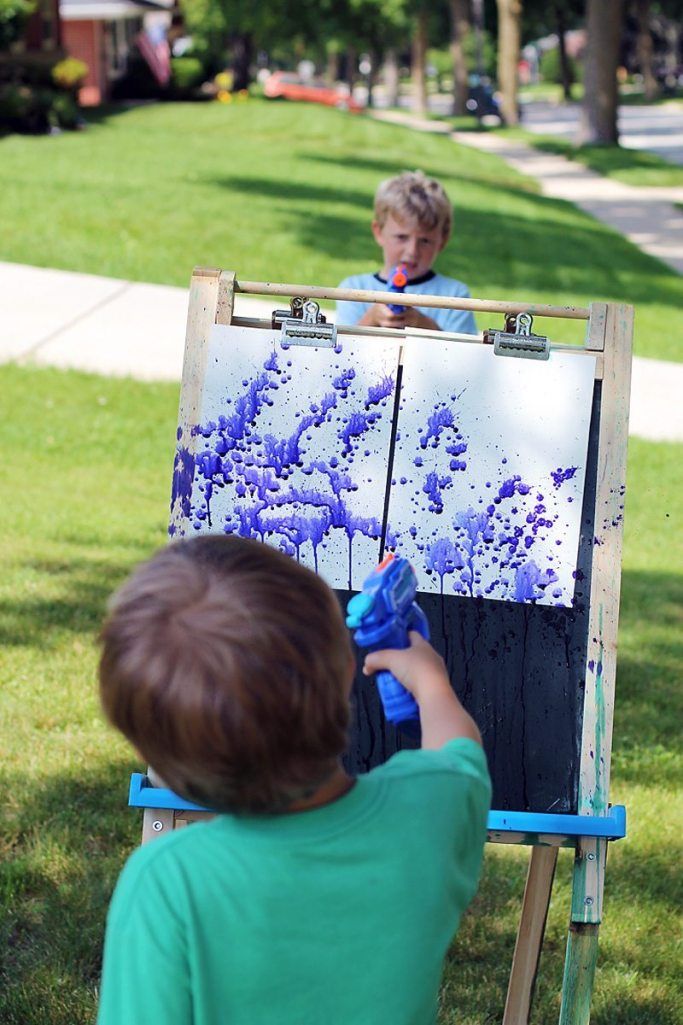 Cards with letters should be bright, arouse the interest of the child. If the baby does not ask what kind of letter it is, you should sometimes pronounce them on your own. You can hang a card with a letter on an object that begins with it. For example, hang the letter L on a chandelier, and the letter T on a TV. Periodically, cards need to be changed, outweighed in other places.
The following ideas are useful for learning about letters.
Application. Cut out large letters from paper. For decoration, you can use cereals (motor development!), Cotton wool, fabric, beads, sparkles - whatever you like. When decorating a letter, be sure to pronounce it many times so that the baby remembers what it is called.
Find the letter. Print the letter in several copies. Keep one for yourself, hide the rest in the children's room. Show the child a picture with a letter: "This is the letter O. Find 3 more such letters." At the same time, the letters should be hidden so that they are not difficult to find, you can give the baby hints.
What's in common? Place items (or images of items) that begin with the same letter in a bag. The child must take them out and pronounce the names aloud, and then guess which letter was guessed.
When the child knows all the letters of the alphabet, you can move on to the study of syllables and words. To do this, write syllables or simple words of 3 letters on cardboard squares. These will be houses. Then take small toys, for example, from kinder surprises, and find a house for each toy. At the same time, pronounce: the horse lives in the "MA" house, the squirrel lives in the "CO" house, the bunny's house is called "KY", etc.
For teaching math
Educational games with numbers are the basis for learning mathematics for a child of 3-4 years old. They teach not only to memorize numbers, but also to compare, solve simple problems.
Construction site. This game is suitable for both boys and girls. Build a brick house with your child. In this case, you need to determine how many floors there will be in the house, and how many apartments (cubes) on each floor. For example, on the 1st floor - 4 cubes, on the second - 3. To complicate it, you can take cubes of different colors and give tasks not only with numbers, but also with color (2 yellow cubes for the third floor).
Train. Make cards with numbers from 1 to 10 and invite your child to make a train out of them. Only for this you need to arrange all the cards in order, from 1 to 10. If everything is done correctly, the train will go on a journey.
Count the candies. Take two dolls (bears) and put them at the table to drink tea with sweets. Give one doll 2 candies, and the other 3. You can ask: "who has more candies", "how many candies do two dolls have in total." Then more dolls can come to visit, while the hostess will have to share the sweets equally among everyone. This game teaches not only to count, but also to think logically.
One-many. Play a mindfulness game. You can ask the child: "What items are many in the room? And what subject is one? For example, in the kitchen there are many plates, but there is only one table.
Tips for parents
In conclusion of the article, we will give some important recommendations.
For a baby, the game process itself, the action, and not the final result, is important. You should not be upset and even more so scold the child if the elephant you made looks more like a snowman.
The rules of the game must be simple and clear. At the same time, it is necessary to leave room for creative improvisation. It develops imagination and initiative.
Not all games may appeal to a child. You need to feel the mood of the crumbs and, if necessary, stop the game.
Exercise regularly with your child. Try to set aside at least 15 minutes a day for joint activities.
Conclusions
Games at home with children are interesting and cool, but there is not always time and ideas for this. In order not to deprive the child of the opportunity to fully develop, you can take him to a specialized children's center or kindergarten "Baby Club", where the child will receive the necessary skills in a playful way and will develop all types of intelligence. Specially equipped and safe rooms for classes are suitable for children of different ages: from 8 months to 7 years. Professional educators support the natural curiosity of children, directing it in the right direction.
Actions and deeds become more meaningful and whole. The kid can quite consciously feel resentment, he is ashamed, sad. Previously, he moved instinctively, but at the age of four, the movements of a child have a specific conscious purpose. The psyche at this age is vulnerable and vulnerable. Four-year-olds are in great need of praise . There is a problem: what should parents do with a 4-year-old child at home.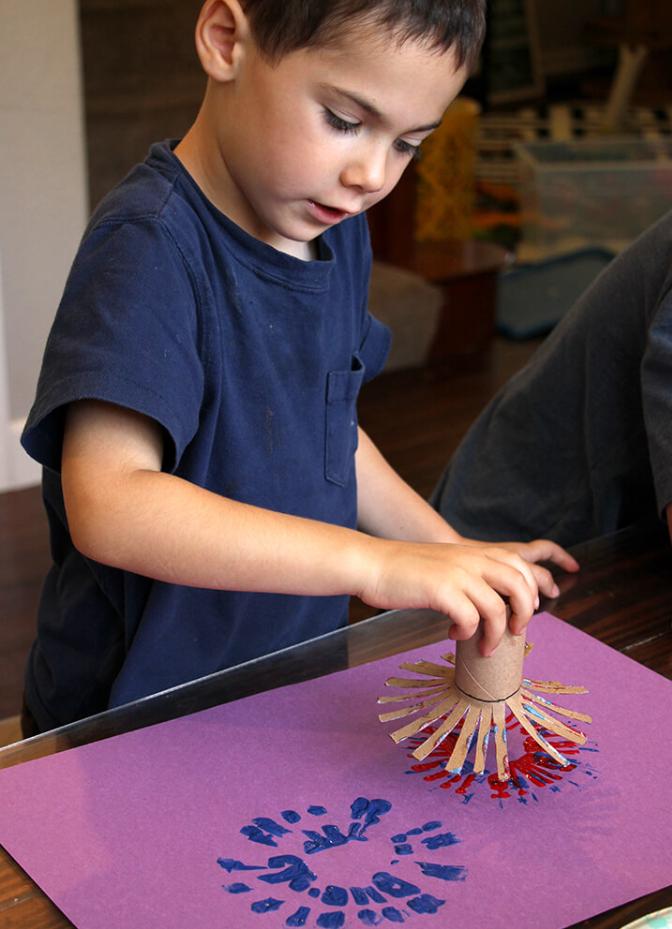 Games with children
All doctors and child psychologists recommend walking as much as possible. As a rule, at this age the child is already attending kindergarten and has friends. Playing with him and walking is much more interesting. Together with their friends, four-year-olds are able to invent and engage in exciting and unusual games.
The development of balance in a child can be worked out with the help of such a special board.

At the age of four, a child can already be enrolled in a sports section or circle. It is also necessary to do developmental activities at the age of four. Then the personality of the child will develop harmoniously. In sports activities, the energy of children is directed in the right direction, while the necessary skills are developed. Children become disciplined, character, independence and self-sufficiency are brought up. A motor habit is formed, which is extremely useful in our time. At this age, you can cultivate a culture of movement.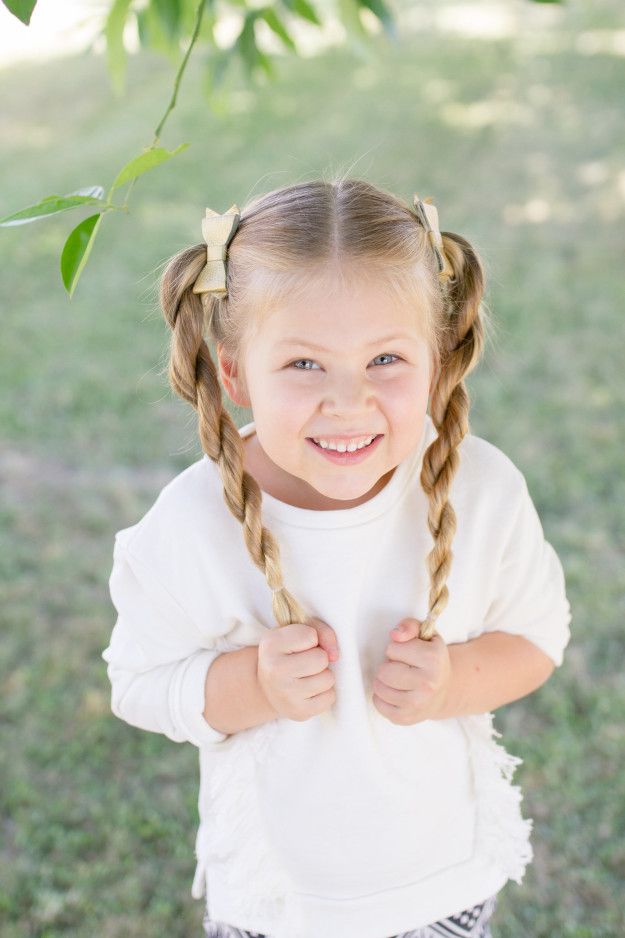 It is necessary to teach at home how to jump correctly, keep your posture and breathe correctly when moving. Correct posture is especially important at this age, as all vertebral curves are formed . During this period, it will not be superfluous to seek the advice of a specialist. He will select such physical exercises that will not cause overstrain of the child's body. These exercises should be done between passive activities, preferably when the child is in a good mood for 10-15 minutes a day.
There are a huge number of educational outdoor games for children of four years. These games can also be played at home. It is very useful if adults play with children. There will be a friendly atmosphere of general fun, the mood will rise. Children will not be left on their own at home. The emotional bond between parents and children will be strengthened.
Speech development
At the age of 4, children can speak in complete sentences. There is a significant expansion of their vocabulary, so you can figure out what to do with a child of 4 years old while at home.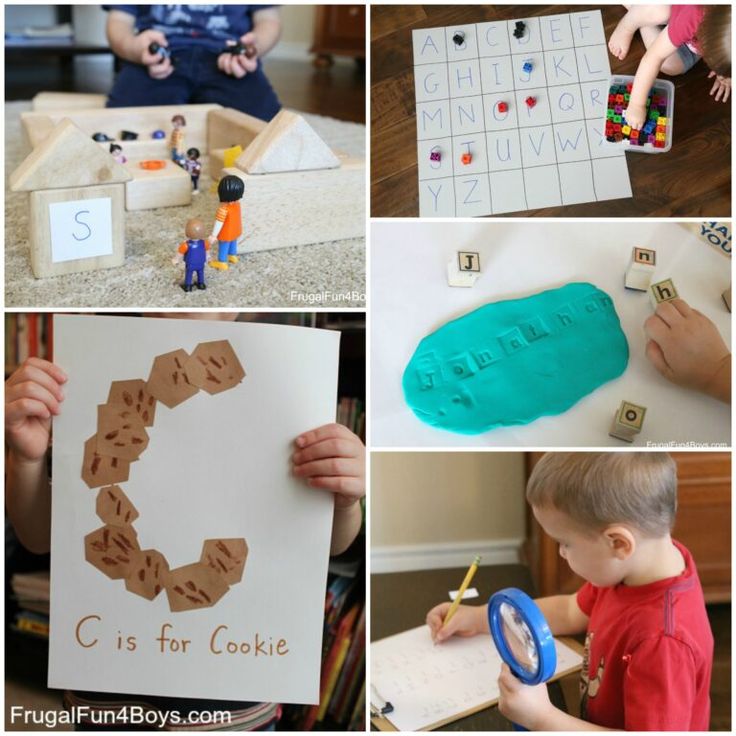 Basically, a four-year-old child's vocabulary is expanded during children's free play with toys. At this age, kids prefer to play with themed sets of toys. It can be sets "Doctor", "Shop" and others. During these, their children imitate adults. There is a process of dynamic stereotype, i.e. learning through copying behavior. Children use in speech thematic words denoting the names of objects from a set of toys. During the game, children even copy the intonation of adults. Therefore, a very desirable toy in this age period is a telephone. All topics are suitable for a telephone conversation. So parents should definitely use this game in order to develop the child's ability to conduct a conversation, talk, give answers to questions .
Perfectly develop the child and provide an opportunity to have fun board games. They are of various themes. They also have a developing effect and enrich vocabulary. One of my favorite games is loto. The most common is zoological with pictures of animals.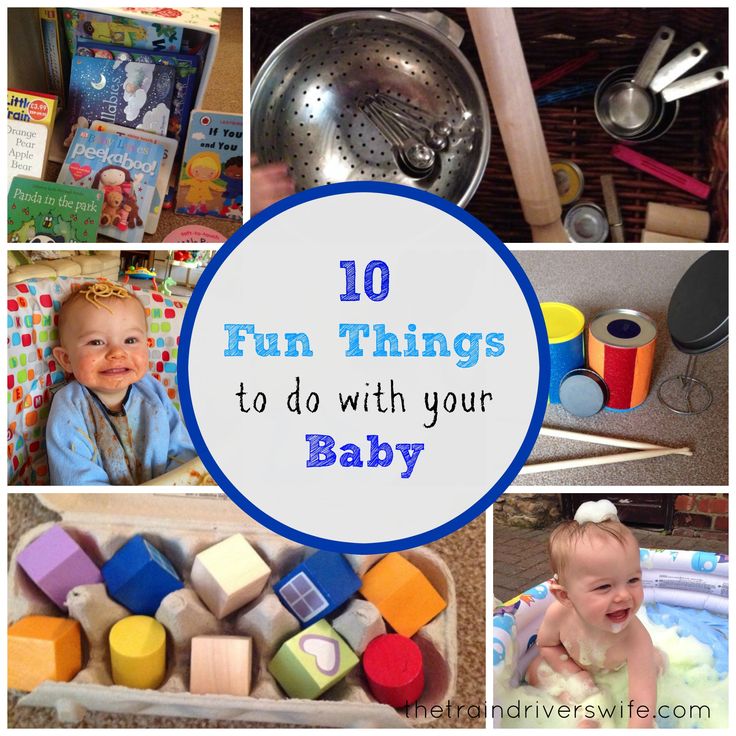 While playing with adults, children learn many words, look at objects in pictures, highlight their signs, parts of objects. So children of four years old learn to analyze, divide one object into important details. Children comprehend that some special details of an object are signs of this object. By these signs, the child identifies similar objects and combines them into groups. For example, all elephants have trunks, or all giraffes have long necks. So that children can learn more concepts and objects, you can prepare pictures, cut them into pieces and invite children to collect. Here's what you can do at home for a fairly long time for a child of 4 years old. At the same time, they need to pronounce the name of each part.
Riddles also help to replenish vocabulary. Riddles come in many forms. Riddles in poetic form are especially useful and entertaining. The clues can be shown in the picture. Thus, children form the correct figurative associations of the name of the object with its image.
In riddles there are many names of the signs of the subject, the qualities of the subject are described. The names change according to cases and numbers. At the age of four, children learn well words with diminutive suffixes. There are many such words in texts and nursery rhymes. They can be read and learned by heart.
Emotional development
After three years of life, children need to learn how to change the strength, intonation of voice, and pitch at will. They must arbitrarily be able to convey different feelings with their voice, correctly build the intonation of the question. [pullquote-right]An emotional reaction to praise creates the conditions for the child to develop self-esteem and a sense of pride [/pullquote-right] This can be practiced by reading and retelling Russian folk tales. You can learn to speak loudly and quietly with the help of the game "Phone", "Echo". You can also ask to tell the same tale in different voices and intonations.
The game with finger puppets perfectly develops the child's speech.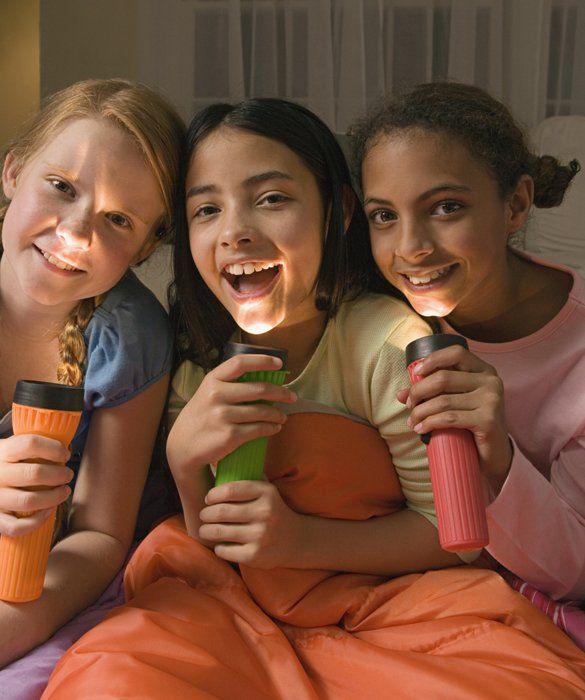 These dolls can be made together with the child. And then what to do with a child of 4 years at home is to stage fairy tales in any interpretation.
Watching cartoons together can help develop a child's speech. Half must be watched together. Then come up with urgent matters and move to another room, and then ask the child to tell how the film ended.
Children are very fond of singing songs. You need to ask them to come up with a different ending to the song. Such a game also helps to replenish vocabulary and develops speech.
With children who are four years old, you can already play with puzzles. In this game, children also learn to analyze objects by signs, develop imagination and logic. Trained perseverance and attention.
Learning by playing
When children are four years old, learning by playing can begin. You can start learning the basics of mathematics. Learn the basic geometric shapes. Pictures of figures cut into pieces will help with this. Make all figures in different colors.
Invite the child to collect them and name the resulting figure. You can ask to describe the objects in the house and say what figure they resemble. You can learn to count by doing any housework. [pullquote-left]Games will teach a child to remember and think well and quickly[/pullquote-left] One has only to ask the child to count the objects. Now there are many entertaining and interesting educational computer games on sale. Just do not abuse the time spent by the child at the monitor or TV. It is necessary to introduce children to the graphic representation of numbers. This is where the cards come in handy.
Cards with pictures of a different number of objects will help to study and remember the graphic images of numbers. Cards will help teach children to draw numbers themselves. You can play, for example, the game "Find the extra", where one card shows more or less items. A very interesting game where you have to correlate a specific figure with the number of objects drawn.
We teach the child letters and the alphabet also with the help of cards, and best of all in a playful way.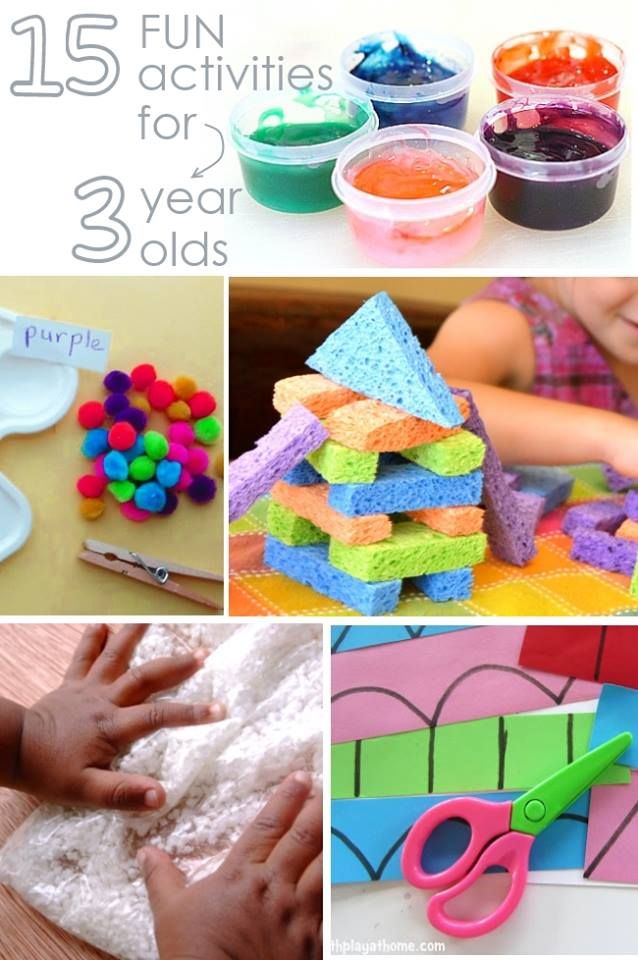 Emotional reinforcement will help to better assimilate and consolidate the material covered.
Development of motor skills and sensory skills
The problem of development of fine motor skills is relevant. Sculpting and drawing will help here.
You can sculpt from different materials. You need to take what is at hand: dough, plasticine, clay. It is useful to teach children to sculpt small details. At the same time, small muscles on the fingers develop. Develops patience and perseverance. The molded figure can be decorated with paints. Imagination develops. In parallel, colors are studied, ways of combining colors, attention is trained. During modeling, you can study vegetables and fruits. Their color, properties and signs. Modeling gives the child the ability to model the world around him. It gives you the opportunity to show your view of the world around you. This world can be touched, you can play with it. It's almost like the real thing. With molded figures and objects, you can play games.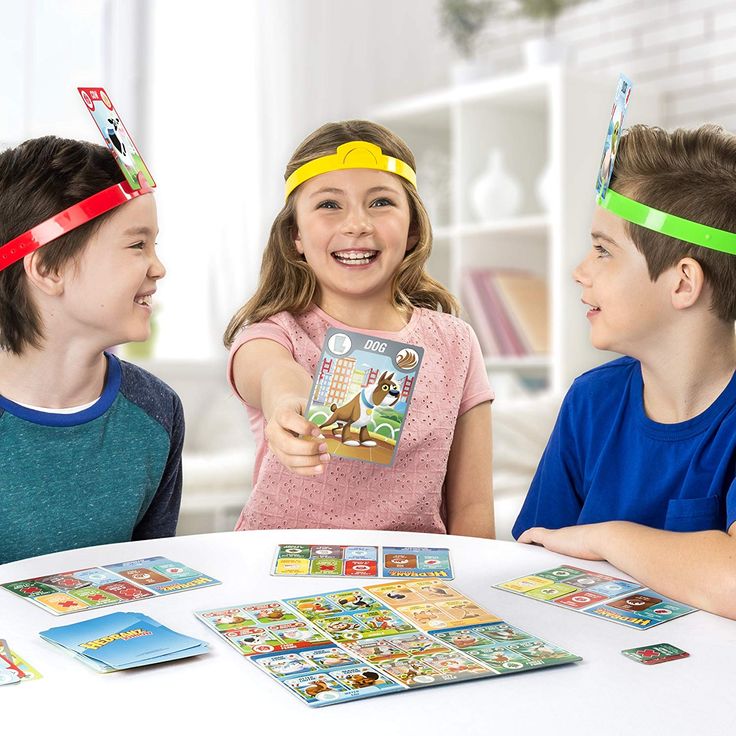 This is the most understandable lesson for self-comprehension. Modeling has a systemic effect on the development of children . Increased sensory sensitivity. Children more subtly begin to perceive the shape, texture of the object, its plasticity. Modeling develops general skill and manual dexterity. Children develop the ability to plan work to implement their plans, the ability to adjust their original plans. However, the most important thing is that modeling teaches you to see beauty, to feel the aesthetics of an object.
Perception of the world
Drawing with vegetables for children is a great activity

All children love to draw. Children express themselves through drawing. With color and images, they show their understanding of the world. Drawing teaches to think and fantasize. You can draw anything, and even something that does not exist. Children at the age of four are perfectly able to fantasize. Drawing helps to give their fantasies real images. Keep the kids busy at home with coloring books.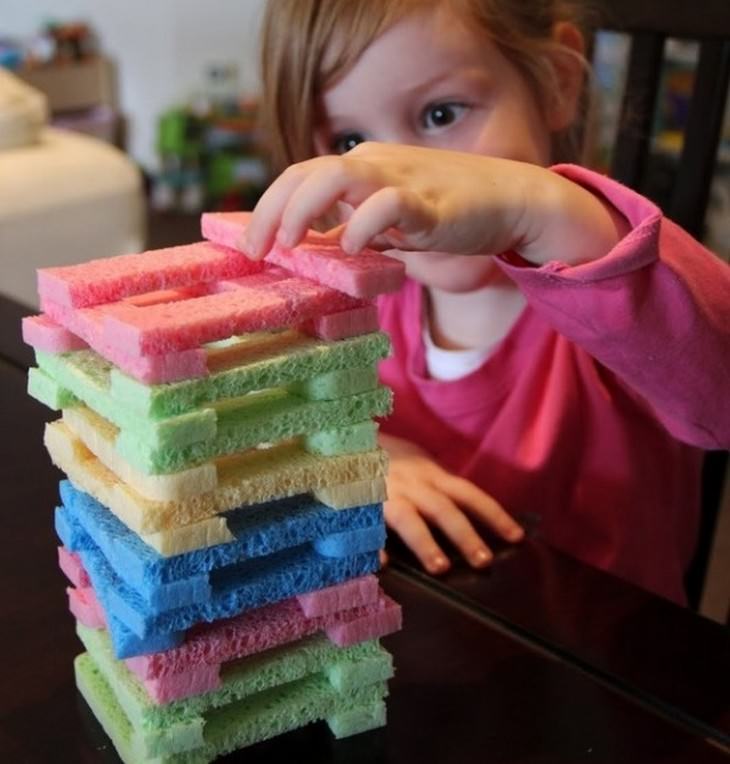 Coloring pages can be themed. With coloring pages, you can learn to count, learn the basics of mathematics. Fine motor skills can be developed by painting small details. Drawing will help to find out what mood the child has. It will help to identify his fears and concerns. Bright colors tell about a good mood, and gloomy about a bad one. It is believed that the drawing of weapons, war speaks of the aggression of the child. The way the child portrays the house, parents, talks about relationships in the family. But above all, drawing helps to develop children's creativity and creativity . You should not criticize the drawings of the child and the way he painted them. You can draw in many ways: colored pencils, watercolors, gouache, colored crayons and even hands. You can draw on paper, on a special board. You can draw with colored crayons on the pavement. With plot drawings, you can tell fairy tales and stories. Drawing develops observation, the ability to notice details.
Learning a foreign language at age 4
Parents who do not know what to do at home in bad weather with a child of 4 years old can start learning a foreign language.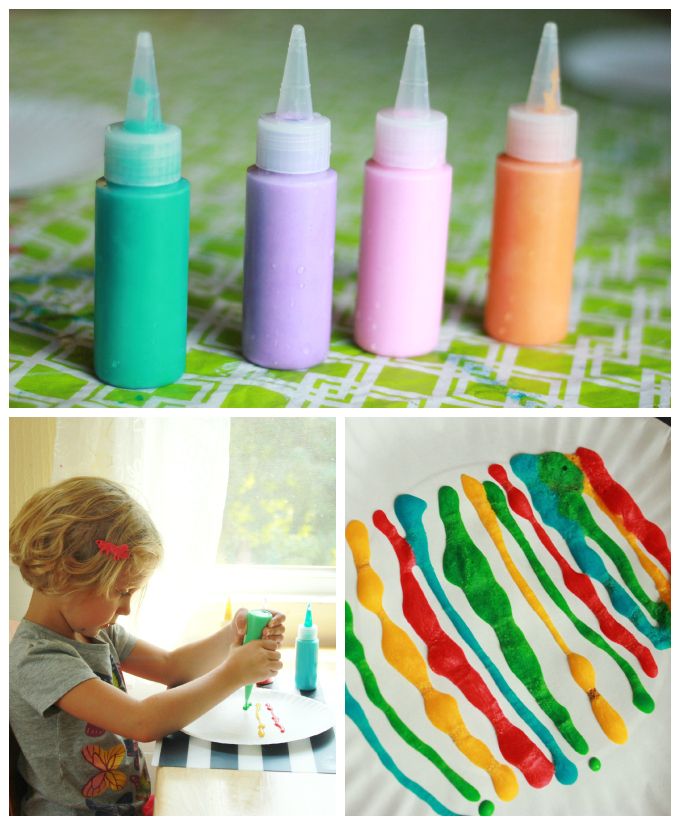 The age of four is ideal to start learning a foreign language. Here, too, there are different ways. You can use educational cartoons, games, computer programs appropriate for age. At the age of four, children still learn their native language, so it is easy for them to simultaneously learn new words in a foreign language. You should learn a foreign language in the form of an exciting game. In this age period, children absorb everything new like a sponge. Cards with pictures, puzzles of letters of the alphabet will help to study. Perfect for learning all kinds of rhymes and riddles. When studying them, it would be good to create figurative associations. But you can't force a child to learn.
The age of four years is the age when you can "sculpt" anything out of a child. The main thing here is to find a golden mean so that the child develops whole and harmoniously.
If adults cannot decide what to captivate a child at 4 years old, they should not hesitate to seek help and advice from a qualified psychologist or teacher.