Math sites for kindergarteners
Best Math Websites for Kids
Looking for math websites for children? We have selected the best online math websites available that teach and strengthen math skills for kids through interactive activities, practice exercises and cool problem solving puzzles and games. 
These interactive games and rewards motivate children to learn maths in a fun and engaging way. Children will become more confident with their knowledge of math after using the following web games.
Here you will find list of online math web games where your children will be able to test and practice your math knowledge and skills. There are a range of tests to help you learn your addition facts, multiplication tables, test your fraction and decimal knowledge and much more!
These top 10 math websites for kids will reinforce basic arithmetic concepts and spark a love for teaching and learning math.
Best Math Websites for Kids
1. ByteLearn
ByteLearn.com is a digital math teaching assistant for Math Teachers.
With ByteLearn, teachers can save time on creating materials while providing personalized instruction for each student. The platform also allows teachers to track student progress, monitor their performance, and customize instruction based on individual needs. Teachers can create Math Practice Questions, Math Worksheets, Math Quizzes, Math Unit Tests, formative assessments on it with 1 click.
ByteLearn's interactive features engage students in the learning process, making it a valuable tool for both teachers and students. Give ByteLearn a try in your classroom today!
Ages: Grades 6-8 (ages 11-14)
Price: Free
Visit ByteLearn website
---
Created by a math expert and former teacher, Math Playground is a colourful and easy-to-navigate site offering a wealth of free content. Search by grade or concept to access a large number of fun and simple math games and animated videos to help kids of all abilities. Whether as an introduction to a new skill or to consolidate prior learning, Math Playground really is a playground in which children can explore and play whilst engaging with key mathematical concepts.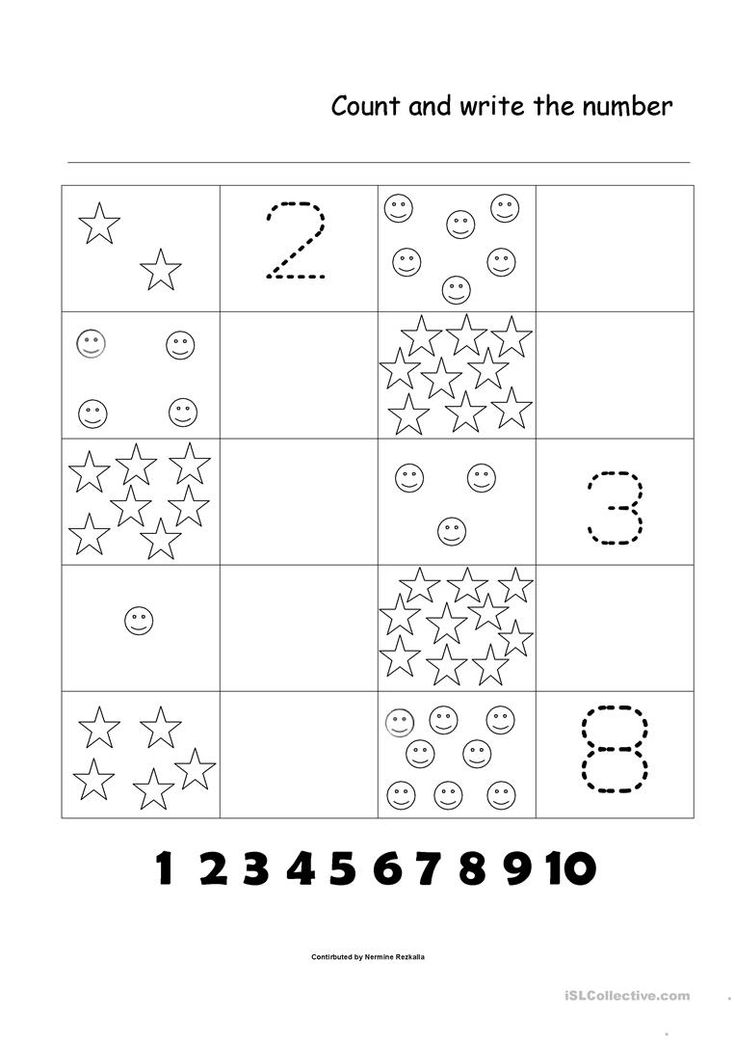 A lot of content is free (and it includes some other foundation subjects as well), but a premium membership cuts out the ads, allows full-screen play and provides additional content. You can trial a membership free for 7 days.
Ages: Grades 1-6 (ages 6-12)
Price: Free or membership starting at $2.99/month
Visit Math Playground website
---
3. Education.com
Part of the IXL group and providing a comprehensive learning platform for young kids, Education.com is a one-stop-shop to help parents and educators support children on their learning journey.
Covering over 800 key skills (it includes content for other subjects too) and with curriculum-focus curated games and resources, it's a real educational treasure-trove! A lot of content (including downloadable worksheets, workbooks and study packs) are free but a premium subscription provides additional content and access to a progress tracker which monitors a child's knowledge, proficiency and time spent learning.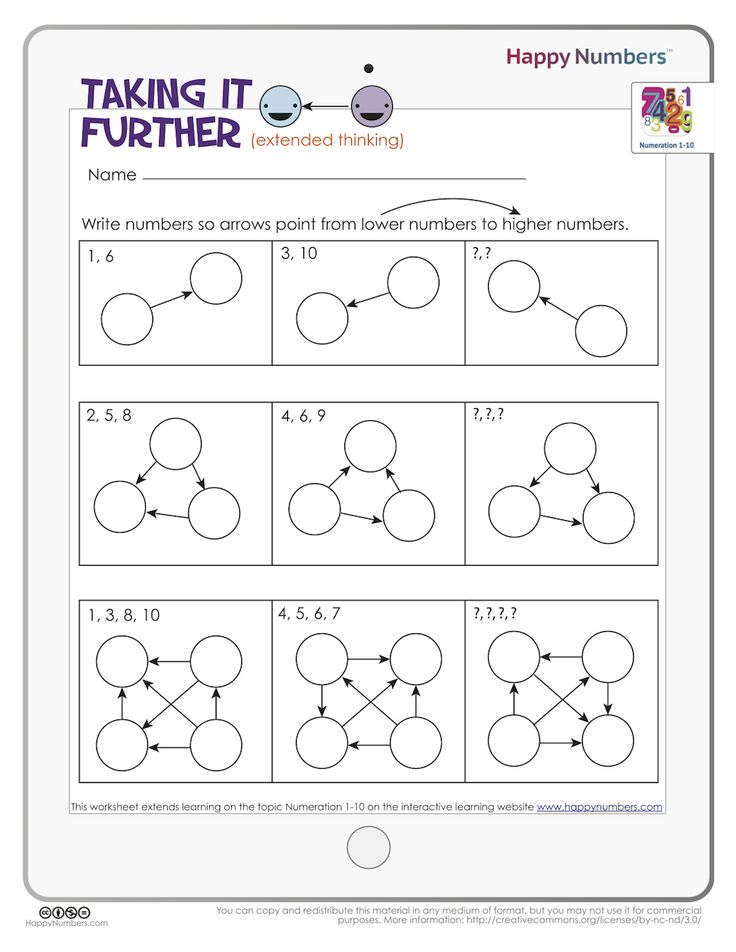 Their dedicated site for preschoolers - Brainzy - provides fun games and songs as an introduction to key early-learning skills.  
Ages: Preschool-Grade 5 (ages 4-11)
Price: Free or membership starting at $5.00/month. Please note: There is currently 50% off Premium membership and you can cancel anytime
Visit Education.com website
---
4. Adapted Mind
With over 15,000 explanatory videos and a comprehensive math curriculum (aligned with Common-Core) Adapted Mind offers an adapted mathematics learning
Although the graphics and interface are more suited for a younger user, the learning content is pretty sophisticated and, if older kids can deal with the look and feel of the site, they can access a wealth of excellent material. A month's free trial gives an opportunity to try it out and provides personalised learning for up to 5 kids at different levels. Reporting tools give parents and educators feedback on their child's strengths and weaknesses.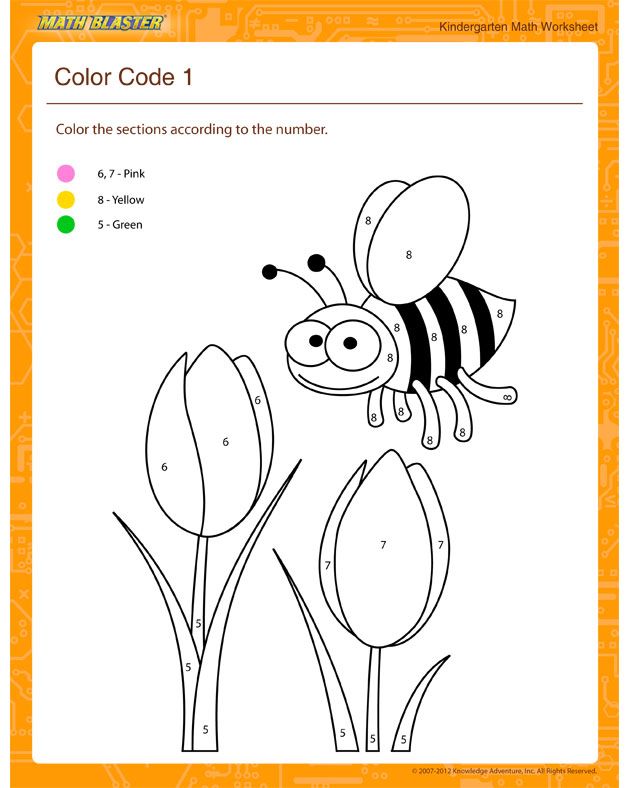 Ages: Preschool-Grade 8 (ages 4-14)
Price: Free for a month then $9.95/month
Visit Adapted Mind website
---
Funbrain has a plethora of online games, videos and learning resources. 
Although the site is not the simplest to navigate (the ads and click-throughs are a little annoying and it's easy to get lost in them), it's worth exploring for the great content. As well as the key subject areas of reading and literacy, the math and problem-solving activities are high quality and educationally sound. Take the time to look around and curate some super learning resources to use with your kids. Most games can be adapted for different ages and abilities and the series of various math videos are engaging and fun.
Ages: Preschool-Grade 8 (ages 4-14)
Price: Free
Learn more about Funbrain.
Read more: Game Websites for Kids
---
IXL offers an almost infinite amount of practice questions to develop and test students' Maths skills for all ages.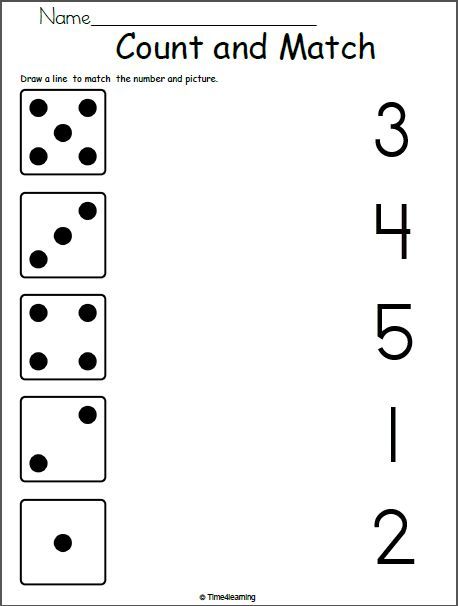 IXL Learning is great for revision covering 2,000 skills across early math and they have a comprehensive reporting system. IXL Math and IXL English are available in UK version. IXL Science, IXL Language and IXL Social Studies are only available in US version. A subscription is required to access IXL's unlimited exercises, tracking, awards, and certificates. IXL Math is one of the very best math platforms for students of all ages and is also IXL is available on iPad, iPhone and Android devices.
Ages: 4+
Price: Membership from £7.99/month
Visit IXL
---
As its name suggests Coolmath Games, this site provides the user with plenty of cool math games which can be searched for via topic or name.
The games are simple and fun, but in order to help kids get the most out of the learning concepts, they may need some assistance navigating the site. As well as helping to practise some key number skills, there are logic and reasoning games alongside a number of familiar favourites making it a great math website for kids.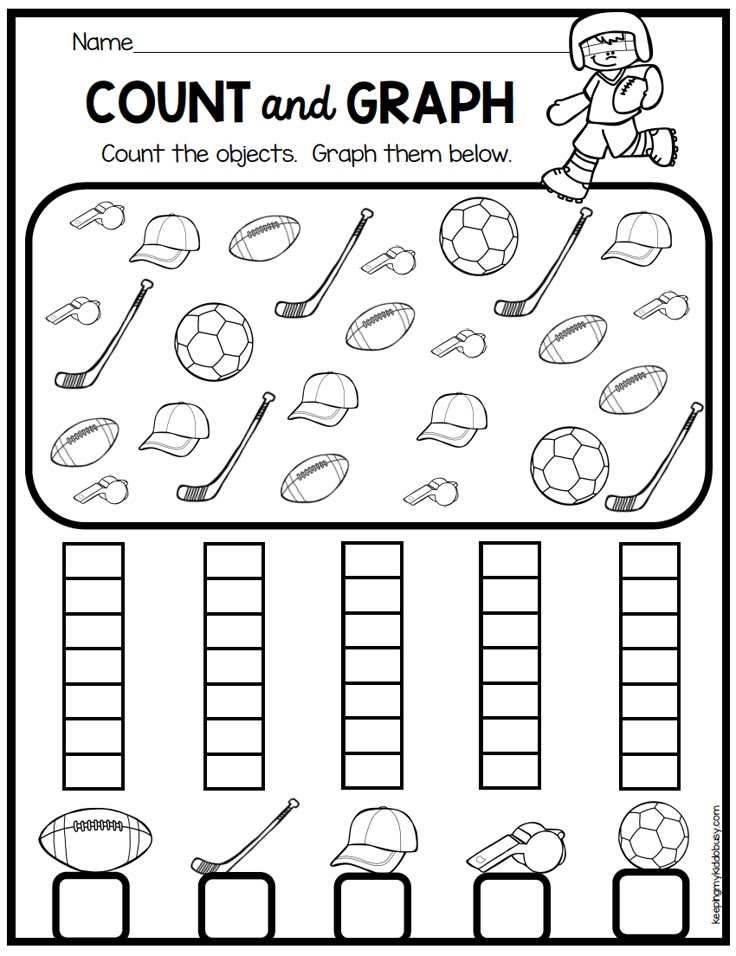 A premium subscription provides an ad-free experience as well as access to customisable avatars and unlimited game 'playlists'. This makes for fun math experiences but it's not suitable as a standalone math learning site.
Ages: All ages
Price: 1-month free trial then $5.99/month
Visit Coolmath Games
---
8. Math Learning Center
Math Learning Center is great for students Pre-K – Grade 5 curriculum and helps to develop mathematical ability and confidence through providing practice of key skills, the Math Learning Center is a not-for-profit organisation founded by math experts.
This math website for kids houses a huge number of high-quality resources for parents and educators to access in order to progress a child's learning. Although the on-site experience is Preschool-Grade 5 (ages 4-11) not a child-friendly one (children are not really able to access the resources themselves) it provides parents and education with the resources to support learning either at home or at school.
The pintables (workbooks, worksheets and more) are provided in English or Spanish. A printer is a must!
Ages: Preschool - Grade 5 (ages 4-11)
Price: Free
Visit Math Learning Center
---
With cool space-themed graphics and fun-to-play games, Math Blaster is sure to be a hit with kids.
You need a bit of patience to navigate the areas of the site and to get started but anyone can create a free account which tallies up your gaming scores and enables you to view your rank and credits and to keep track of math-gaming progress. Kids can also (safely) play with friends. You will be pushed to download the web app in order to create a personal avatar for your gameplay, which you can do for free, but membership provides additional lessons and games, advanced math practice and more… 
Ages: Grades 1-6 (ages 6-12)
Price: Free or membership at $7.99/month or $39.99/year
Visit Math Blaster
---
10.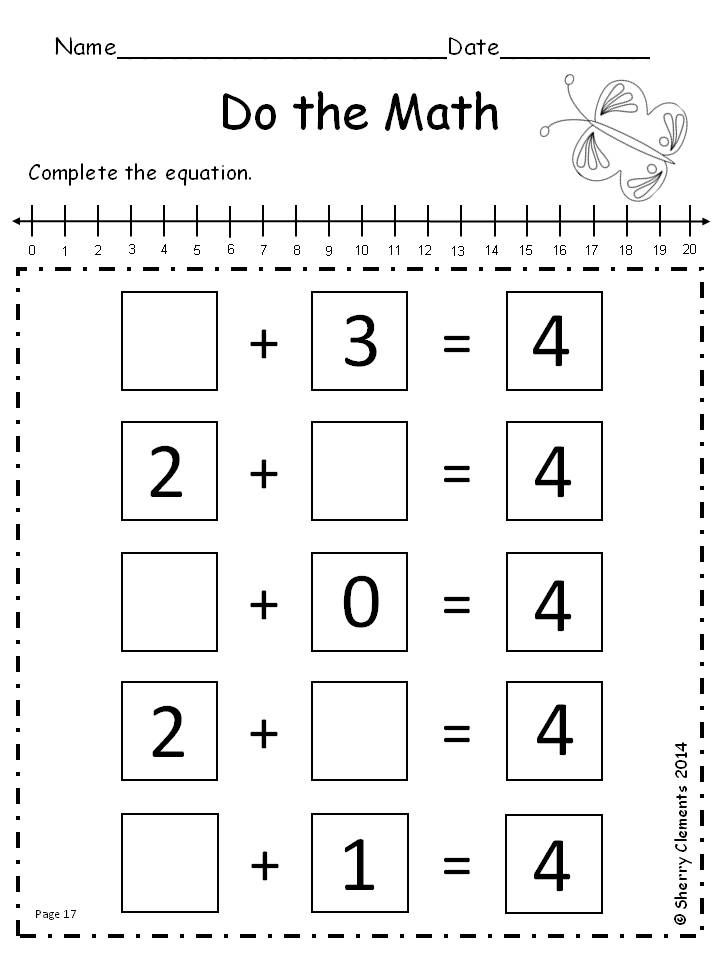 The Maths Factor

Created by mathematician extraordinaire Carol Vorderman of Countdown fame, The Maths Factor is a fabulous mathematics learning platform that offers comprehensive coverage of the UK mathematics primary curriculum for primary-aged kids.

Membership to the math website for kids enables multiple children in a family to have their own tailored learning programme and each topic has a lovely learning video (Carol Vorderman provides the teaching). Through short daily practice, children develop math confidence and build their own 'Tower of Achievements'. Sophisticated, colourful graphics and an intuitive interface make this a very kid-friendly site and parents can keep abreast of their children's learning through the Parent Zone. There are even parent tutorials from Carol to help them develop math confidence too!

Ages: 4-12

Price: Membership at £9.99/month. Please note: Membership for this site is FREE during the COVID-19 school closures.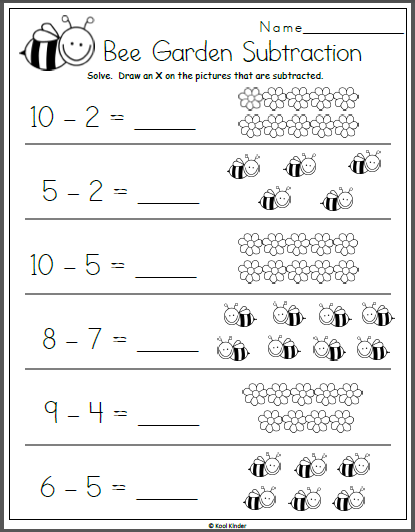 Visit The Maths Factor
---
Prodigy is a no-cost comprehensive math learning platform through which kids will be motivated to use at home or school, as it is really fun!
The developer's mission is noble: all educational content is free for all children, forever. The premium subscription offers full access to all the games, gear and accessories. Each math question (which is voiced for less-able readers) is supported by on-screen learning resources, including a fraction wall, counters and base blocks as well as coloured pens for jottings and workings out. Answer the questions to cast spells and progress through the game. Stats are recorded, and questions are pitched accordingly.
Ages: Grades 1-8 (ages 6-14)
Price: Free or membership starting at $4.99/month
Visit Prodigy math website.
---
If you haven't heard of Khan Academy already we encourage you to try this free tool for both students and teachers and parents.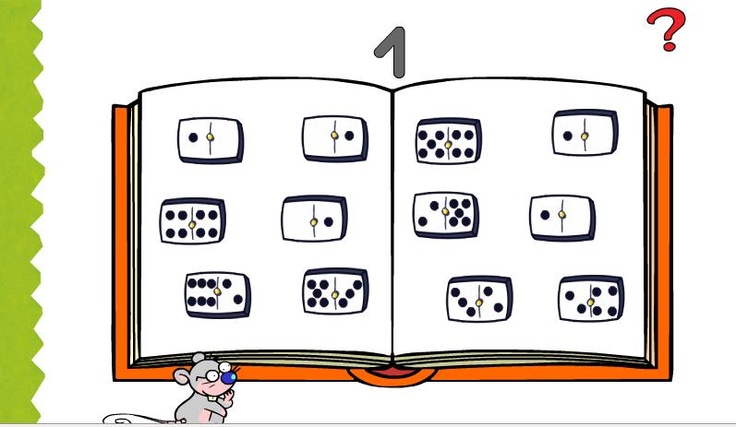 You need to know that the app is an extension of the Khan Academy website which is a non-profit, open source educational website with the aim of 'changing education for the better by providing a free world-class education for anyone anywhere'. Through a free website account, you can watch more than 4,300 video lessons on topics including math, science, economics, and humanities either by streaming them from the site or downloading them for later viewing or when you don't have an internet connection.  
Ages: 6+
Price: Free
---
Mathletics is the world's leading educational resource for mathematics, created by the team behind the World Education .
Over 4 million students in schools across the world are a part of their global learning community. The main part of Mathletics is the maths practice section. Here, children select an aspect of maths that they have been working to understand and then answer quick-fire questions on it.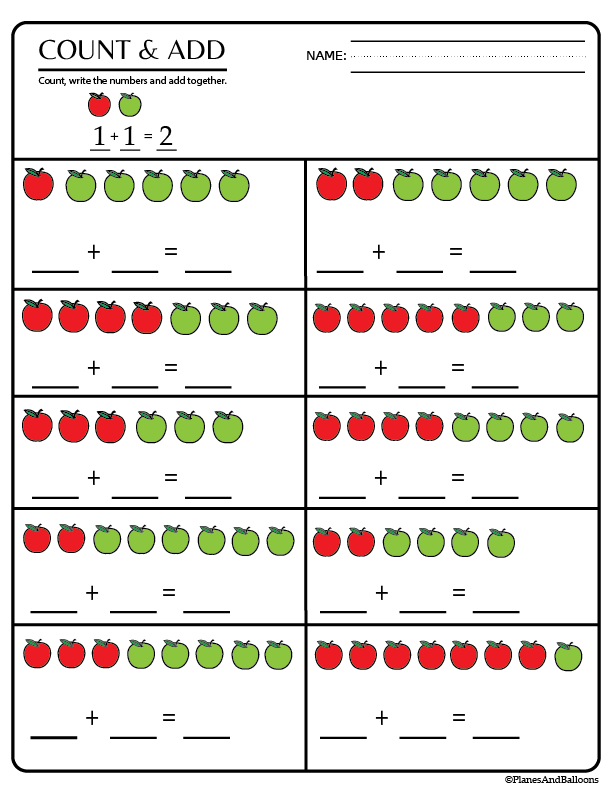 The incentive to do well is to beat other children working on the same questions at the same time. Parents may well find that a child previously reluctant to spend time on learning maths becomes much more interested when it is for competitive reasons.
Ages: 6+
Price: Free trial then membership from $99.00/year
Visit Mathletics.
---
Whatever a child's natural ability in maths, only practice and effort will result in the achieving of their full potential.
Primary school children are building the foundations for the speed, accuracy, and understanding that they will need in maths later in their education. Komodo is designed to support parents and schools in ensuring that children have a strong knowledge of math and are fluent in its application. As Komodo is a full-featured learning platform, setting it up could be a little overwhelming for parents unused to such things but Komodo has made it as simple as possible.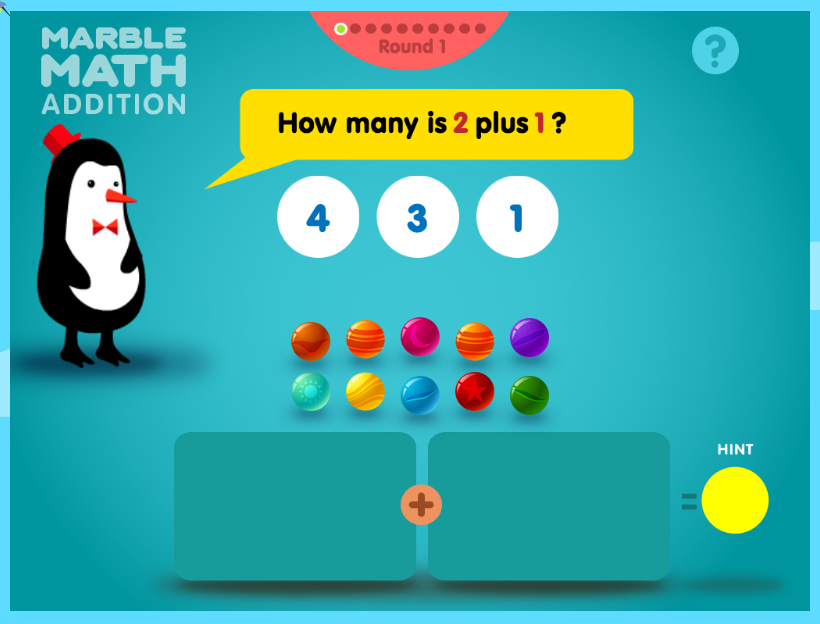 Ages: 5-11
Price: Free trial then membership from $9.99/month
Visit Komodo Math
---
The DoodleMaths service is one with which many parents and teachers will be familiar, and children will have used. Their mantra is "little and often".
Children are prompted to complete a short selection of tasks each day. These cover various topics and, following a short assessment task, are chosen to keep your child's knowledge fresh and to address weaknesses. Either a downloadable app or a web-based service is used to do so. In these, you can allocate extra exercises to children that concentrate on a specific maths topic. This mixes the best of both worlds: the constant tailoring to the individual's ability made by the app and a teacher's professional knowledge.
Ages: 3-6
Price: Free 1-week trial then from $7.95/month
Visit Doodle Maths.
---
16. Multiplication.com
Multiplication.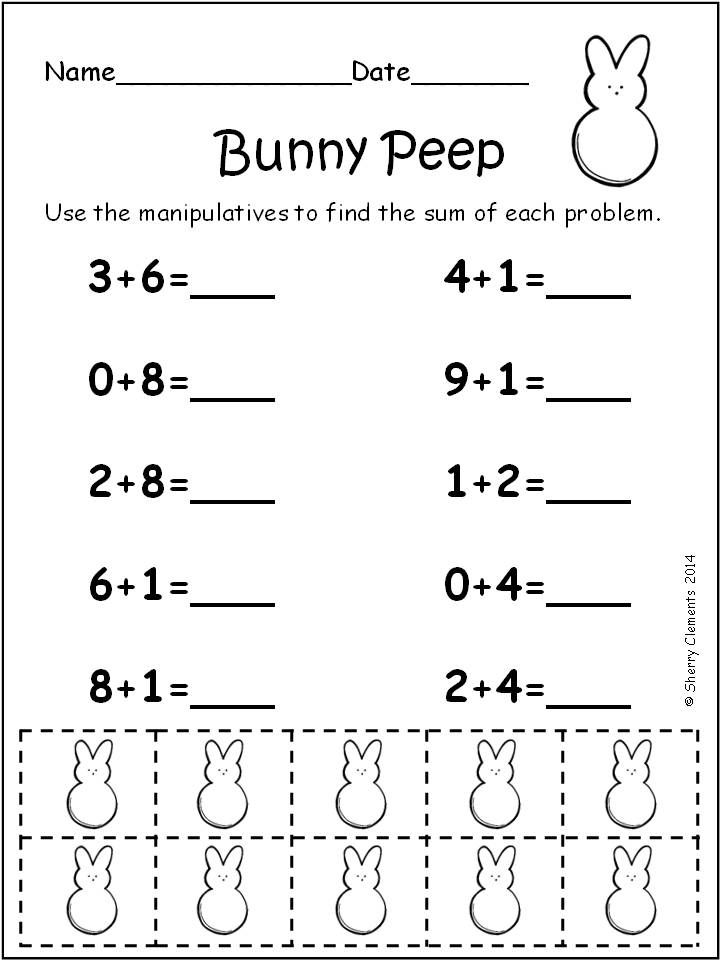 com focuses on the key number operation of multiplication and helps children to develop times table skills through a tried and tested method of visual story-telling and picture representation.
Many children struggle to learn their tables, and to fully understand the concept of multiplication (alongside the other number operations) this math website for kids offers a platform for them to hone their skills. Many resources are available for free but an upgrade to premium provides individualised teaching sequences and a super tracking and reporting tool so parents or educators can monitor progress. With daily practice a child can gain speed and accuracy whilst having fun!
Ages: 3+
Price: Free 1-week trial then from $7.95/month
Visit Multiplication.com
---
17. Top Marks
A teachers' favourite for math interactive whiteboard games and teaching tools, Top Marks is also easy to use to support a child's math learning at home.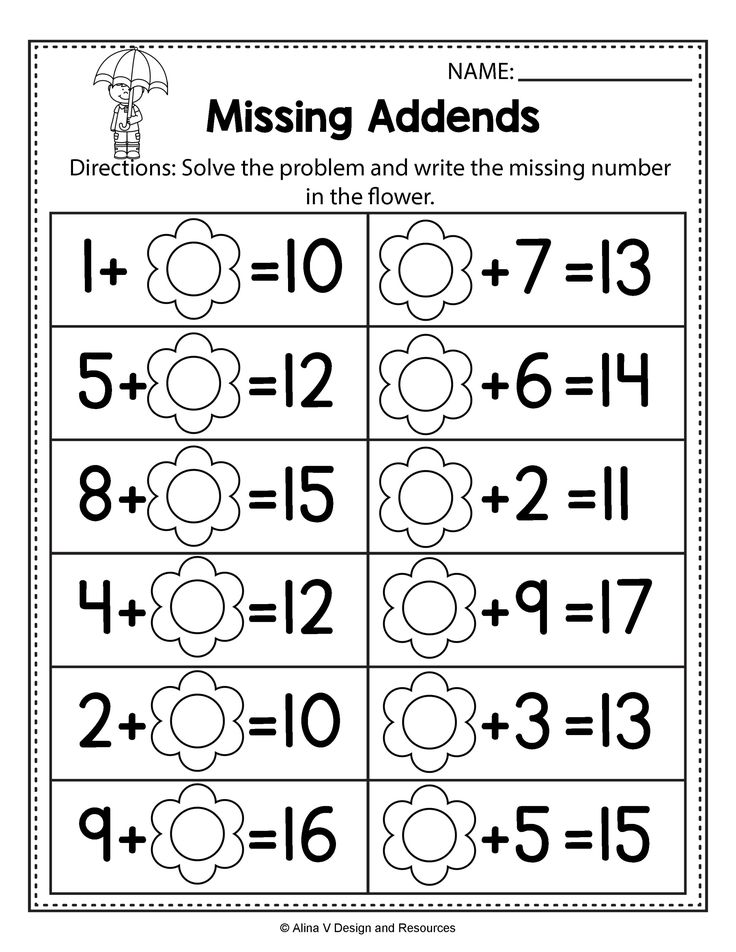 The ever-popular 'Hit the Button' is always a first-choice on this site - and is a proven way to help develop times tables confidence - but don't stop there: there are many other top-class interactive games and activities that can be accessed here, for free! As well as their own material, Top Marks links to other high-quality content to support the learning of key concepts. It's worth downloading Adobe Flash Player in order to access all of it.
Ages: 3-6
Price: Free 1-week trial then from $7.95/month
Visit Hit the Button or check out the hit the button app.
---
18. RocketMath
You may have encountered the Rocket Math program before. It has a non-virtual component in the form of a well-established product of the same name based on traditional written resources. It has also had an app-based component for some time. It is very much a product with broad and active support and, recently, it has received a web-based facility to expand its usefulness further.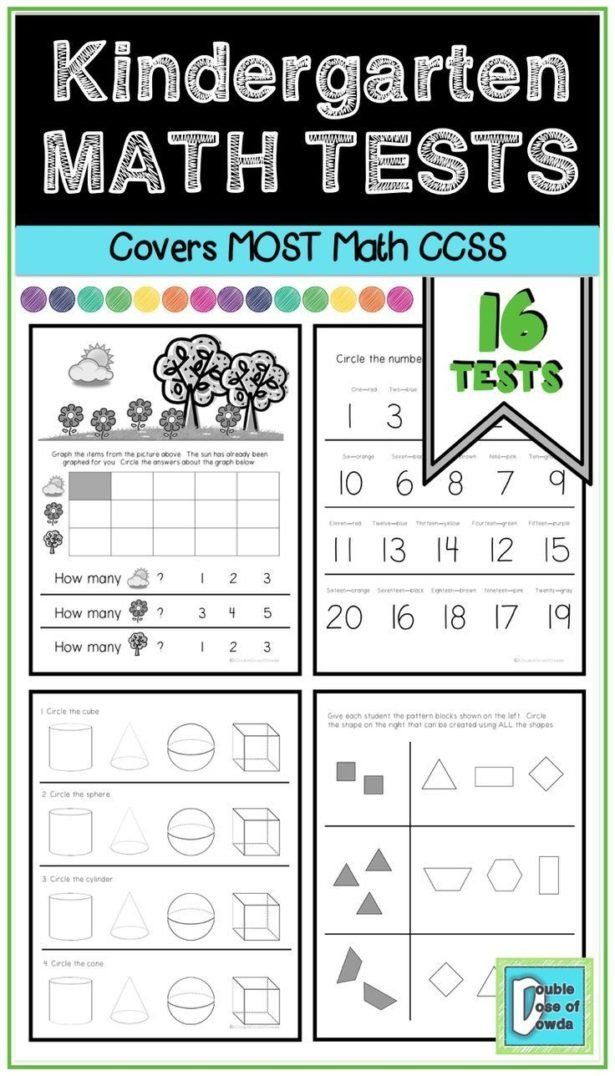 "Automacity" is a word used within Rocket Math's own description of its purpose. Its developers want your children to move beyond just knowing how to carry out arithmetical processes, beyond even being fluent, they are targeting "automacity".
Ages: 6+
Price: Free trial for 60 days
Visit RocketMaths
---
Related Lists
11 Free Math Sites for Kids: Math Websites for Students
Math centers are a lot more fun when games are involved. Let your students explore the fun and educational math skills games on these 11 free websites. Each of these websites encourages practice with everything from sorting and counting to tessellations and fractions. With a variety of games and activities from which to choose, students can easily find exciting new ways to learn important math concepts.
There are a number of ways you can incorporate these free math websites for kids into your lesson plans. Use them as part of a classroom center for focused learning.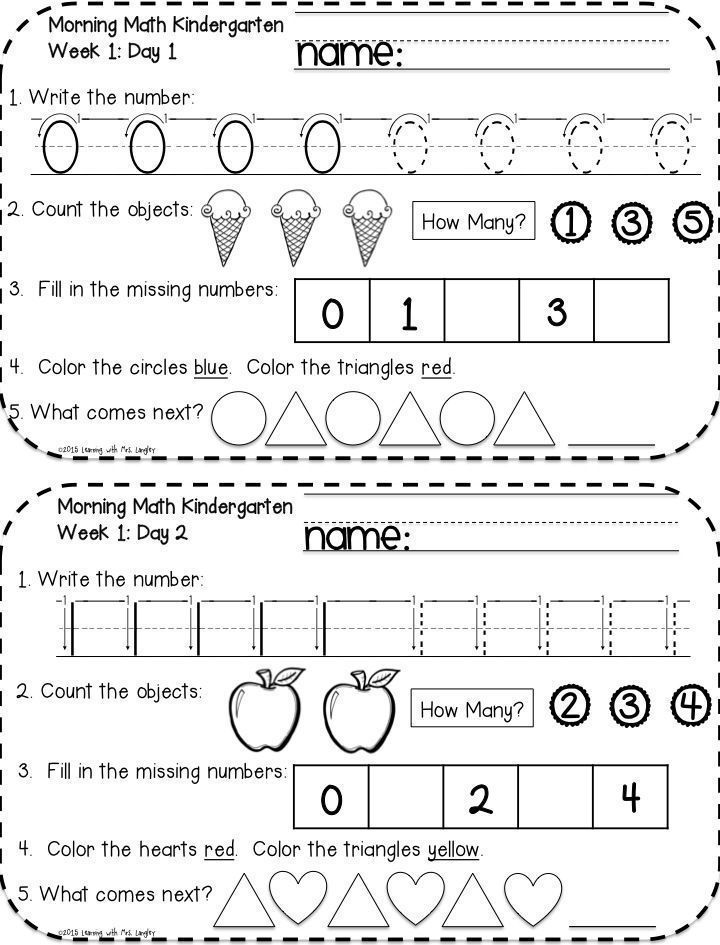 Have students play math games when they have free time during indoor recess or after finishing an assignment or test early. Homeschool students can also visit these websites for additional learning opportunities. And of course, the games themselves are also just plain fun, so these kid-friendly websites are fun to visit during their down time both at home and at school.
Be sure to print out the free downloadable at the end with all of the websites listed. It is a great math resource to hang by your students' computers or include in a math assignment packet for additional learning at home.
Find math games by topic or by grade at FunBrain. On this math site for kids, students can enjoy playing a variety of games that reinforce key mathematical concepts and engage young learners. Many of these games focus on a fun theme, like sports, animals or unique landscapes. Educational videos are also included, and there's a special "Playground" with games suited to pre-K and kindergarten students.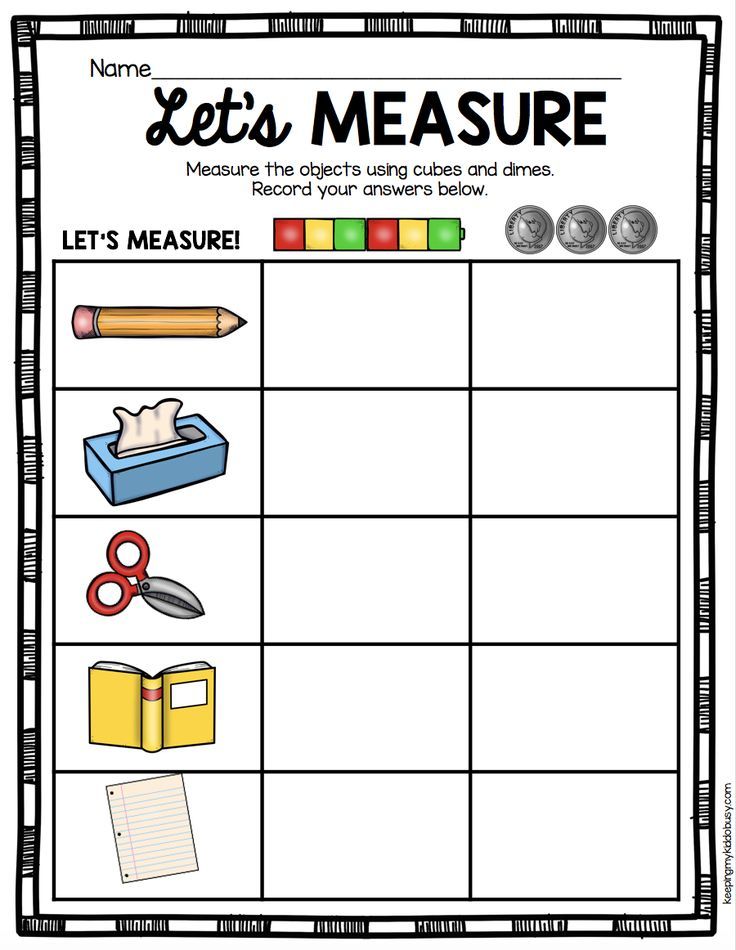 The goal at Math Blaster is clear: "Your success depends on your ability to use your brain and logic skills." With an exciting theme featuring aliens and outer space, Math Blaster lets your students become intergalactic heroes based on their math operation and critical thinking skills. Registration is required, but the game itself is free. Be sure to check out the Teacher Section to find Math Blaster for the Classroom.
From the Multiplication Grand Prix to the Knight and the Princess, students can practice their basic math skills in a fun and engaging way on this math site for kids. There are additional resources available on the website for parents and teachers who want to help reinforce and teach skills. Check out the Classroom Games section for off-line fun.
Find lessons that complement what you are studying in the classroom based on the Common Core Standards for grades 3 to 9. While less of a math game website than some of the others on the list, Learn Zillion provides a strong, comprehensive approach to online math education.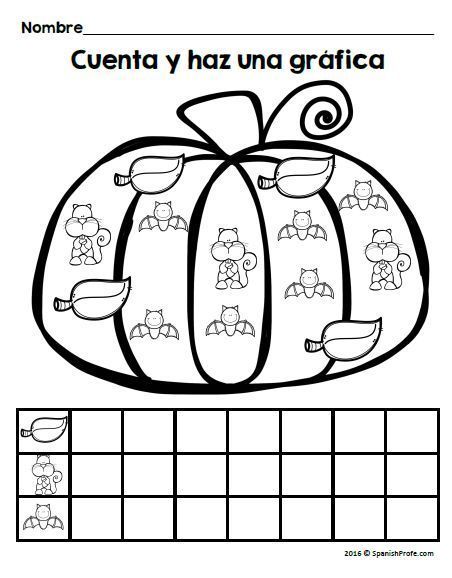 Take time to explore the free resources available to teachers and parents.
Logic and reasoning, math fact practice and more make up the free educational games at Hooda Math. There are quite a few games that call for higher order thinking and ask students to problem solve to complete the activities. These challenges help to sharpen students' math skills through an engaging online activity.
Manga High offers free and subscription packages to classroom and homeschool teachers. The free website allows students to play basic games to reinforce math skills and compete against the computer or others. The subscription version gives teachers the opportunity to track students' progress and determine if there are any gaps in their basic skills.
Designed for students from pre-K through 7th grade, Math Game Time offers fun, educational games focused on critical math concepts. With options like Integer War, Ratio Martian and Jet Ski Addition, students quickly engage with games that are on-target for their grade and the Common Core Standards.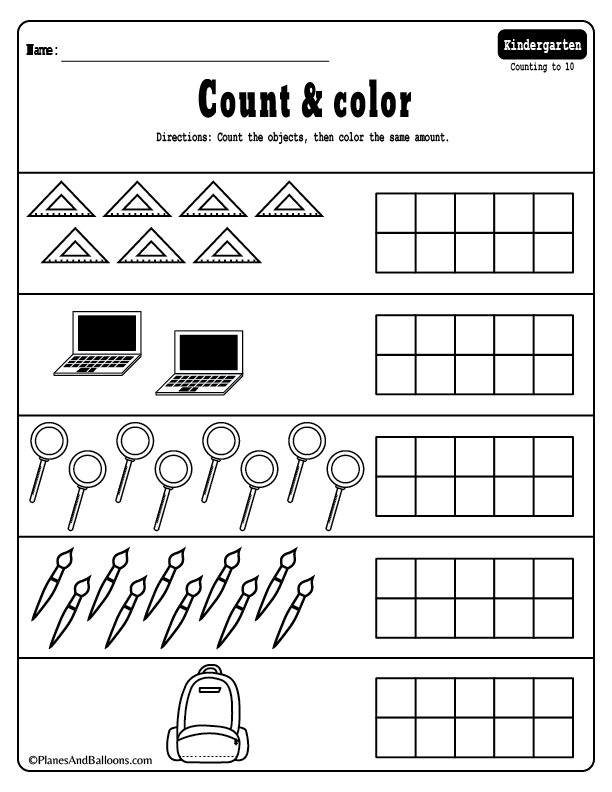 "Play with Numbers and Give Your Brain a Workout" is the motto of Math Playground. Assign students games to play related to logic, number skills practice, geometry, algebra, probability, fractions and more. There are also math word problems and video instructions to help students remember how to solve them. Does your school use Singapore Math? Math Playground has a section dedicated to it.
America's CryptoKids website is sponsored by the NSA and focuses on code-making and code-breaking. Students can learn more about cryptology and create and break common codes. There are student resources, high school programs and even college programs that can be explored. While the website may not focus on basic math skills, cryptology requires critical thinking abilities that are essential to student success.
Math practice with a bit of British humor is what Bitesize is all about. Based off of Britain's standards, the website still offers ample practice with decimals, factors, multiples, addition, subtraction and more.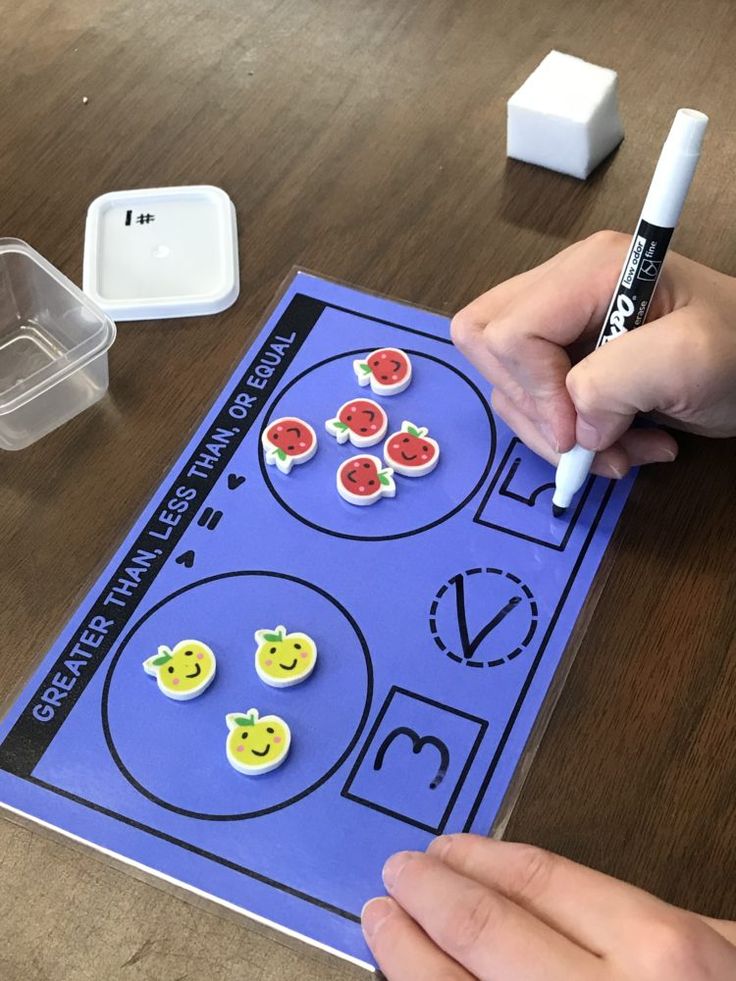 The games are amusing, but the skill practice is substantial.

Coolmath-Games has exactly what the name implies: fun and unique math learning opportunities for students. One of the most interesting features is an online jigsaw puzzle section that features a variety of photos turned into puzzles. This is especially helpful for developing spatial relations in young learners. They have an extensive preview and review of precalculus and calculus in addition to their elementary and middle school games and reviews.
It is a comprehensive website worth examining.

Download a Free Printable Resource with all 11 Free Math Sites for Kids.

By Brandi Jordan

Sharing is caring!

90,000 math sites for kids | CodeMonkey

Sometimes learning math can be challenging, especially for kids who live far from home. However, math can be more fun if students experience learning math skills development games. And there are many ways to incorporate some of the following math sites for kids into their daily routine.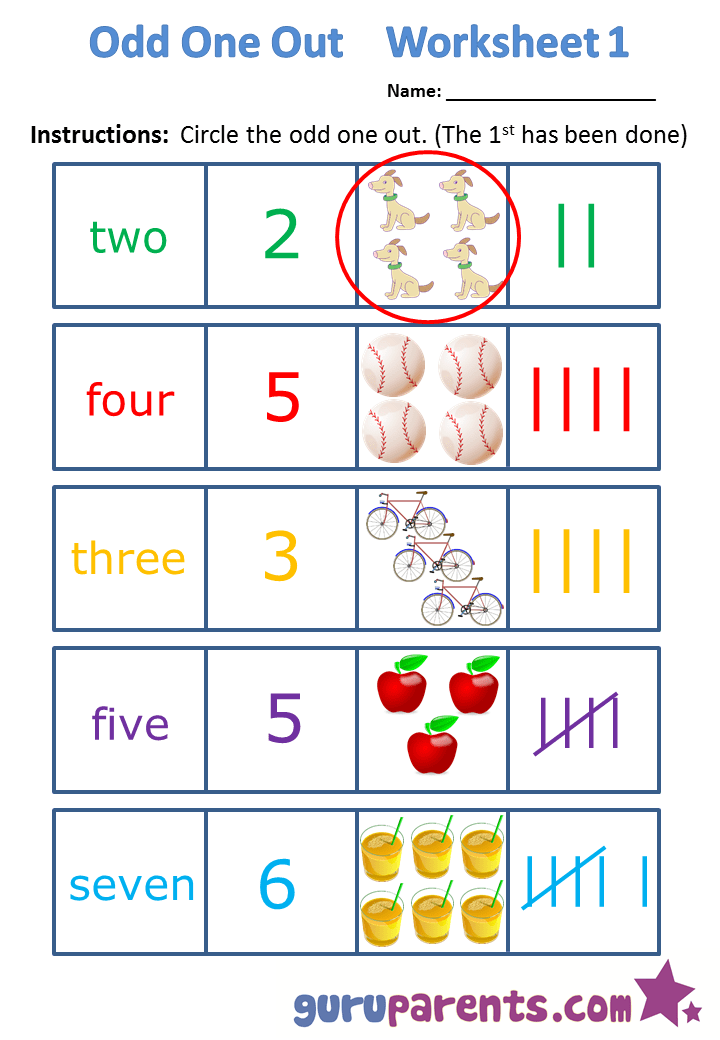 They can do this when they have free time in class or visit these websites from home. Whatever the case, kids will love it because the exercises and games are just plain fun and the websites are kid-friendly.
Cool math games
Cool math games website is exactly what it says in the title. This website offers a unique and fun way for kids to learn math. What stands out is the jigsaw puzzle section, where kids can turn a wide variety of photos into a jigsaw puzzle. Such a game helps children develop spatial relationships and develop skills.
Math Blaster
Your success on this website depends on your ability to use your brain and your logic skills. Math Blaster has an amazing theme involving outer space and aliens that will definitely grab a child's attention, and besides, it allows them to become a variety of heroes based on their critical thinking and math skills. The site requires registration first, although the game itself is free.
Math Playground
Math Playground has its own motto: "Play with numbers, train your brain".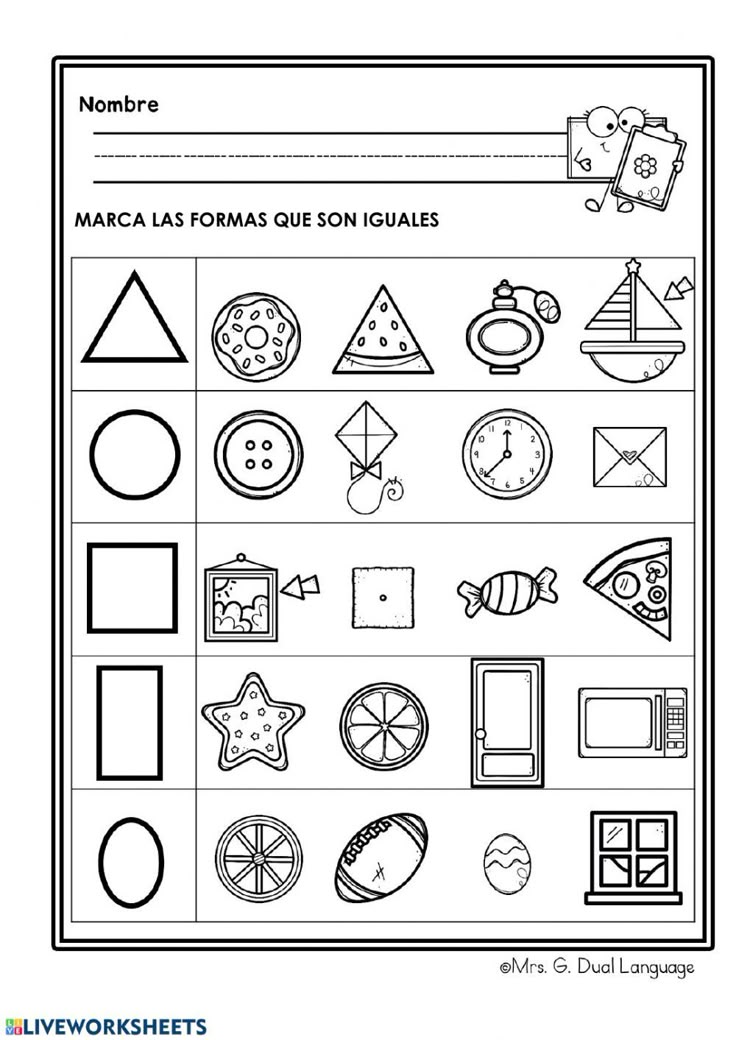 They offer a wide range of games related to geometry, number practice, fractions, probability, algebra, logic and more. You can also find math problems on their website and even instructional videos to help you solve them.
Buzz Math
Buzz Math is more aimed at children from 6-9 grades. This website gives detailed and immediate feedback and allows students to develop freely. But most importantly, it contains high quality problems, and their randomly generated values ​​allow children to repeat the problems until they reach mastery.
Funny Brain
This app is perfect for attracting young learners. They offer a variety of games that solve math problems, and they all feature fun themes such as unique landscapes, animals, and sports. This website also offers you the opportunity to find games by topic or class that are compatible with your children.
First in math
The games offered on this website are more suitable for children who are in high school.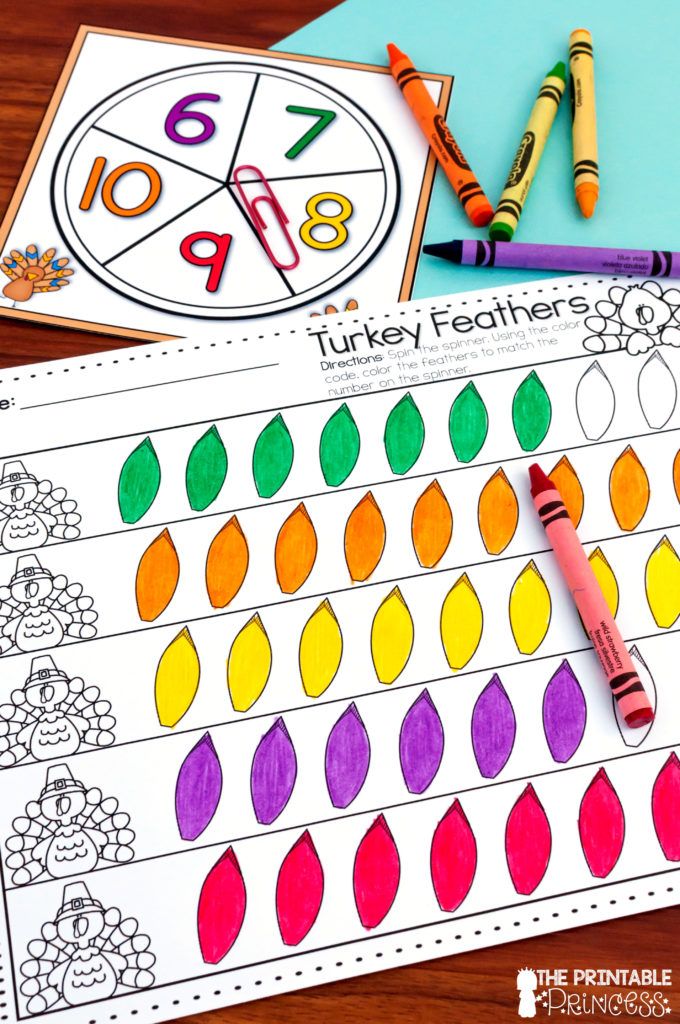 Their games are competitive and children gain fluency and skills by playing these games. While this website only offers a free trial, all content is paid.
Paperell
Paperell may not be your typical math game site, but it is an easy to use and very useful site. This is an essay site, and like the pros at paperell.com says, "You can't be a mathematician without being a poet at heart." The writers of this service offer help with any problems, including math assignments. Children can use this website to look for examples that will give them an idea of ​​their assignments. Or, to make things easier, they may even let some experts do it for them.
Math TV
Math TV is a website that offers video tutorials on the most current math problems. Some of their videos feature basic division and others feature measurement conversions, but they all feature step-by-step instructions for solving an equation, which can be a fun and effective way for kids to learn.
CodeMonkey
CodeMonkey is a fun website that teaches kids codes and numbers using a fun monkey theme.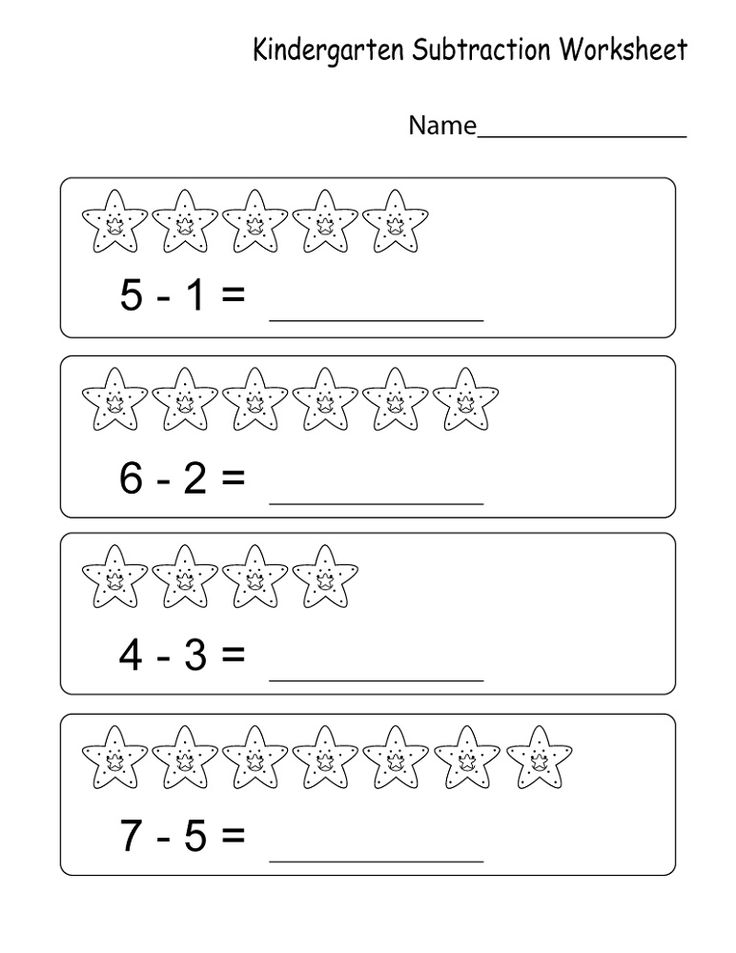 They offer all kinds of fun games and ready-made courses and even real and simple programming languages ​​and with the help of this website, kids can develop their math and programming skills.
Teacher Vision
Teacher Vision is a very educational website because it connects mathematics with other subjects, providing children with all the sources of knowledge. For example, children can do multiplication on the Great Wall of China. This website allows you to download activities for any class you want, but registration is required to access it.
CryptoKids
This website is sponsored by the NSA and focuses on code breaking and code creation. The Crypto Kids website allows students to learn what cryptology is and how to create and break codes. This website may not focus on regular math skills, but it does develop the critical thinking skills you need to be successful.
Manga High
The Manga High website offers basic games for children to develop math skills.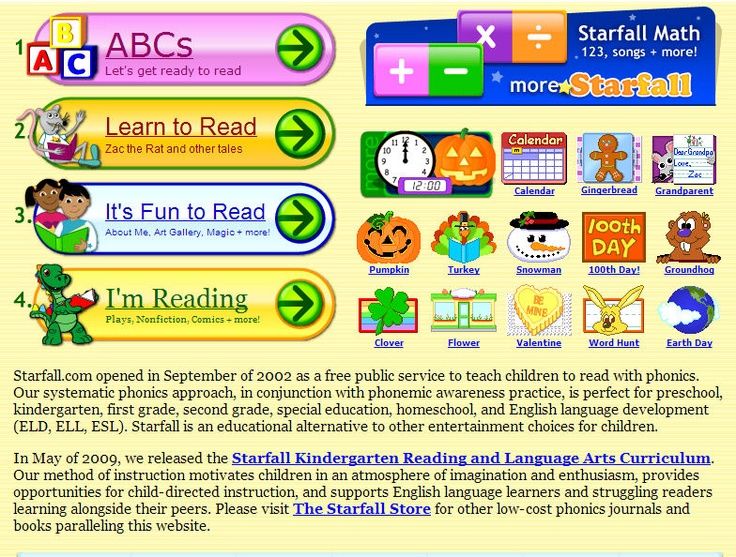 They also have some competitive games where kids can play against each other or against the computer. It's a free website, but it also offers a subscription package that allows teachers to track students' progress and help them if they're having trouble.
Khan Academy
Khan Academy's mission is to offer world-class free education to everyone. So of course they offer math resources. Their resources range from videos to hands-on activities and are available for all ages from kindergarten.
BBC KS2 Bitesize
The Bitesize website contains humorous math exercises, making them very fun. They offer all sorts of practices such as multipliers, extensive practice with decimals, addition, multiplication, subtraction, and more. By using this site, children will definitely have fun and develop skills at the same time.
Conclusion
Mathematics is about problem solving, and problem solving requires skills such as classifying, counting, grouping, and recognizing patterns, shapes, and numbers.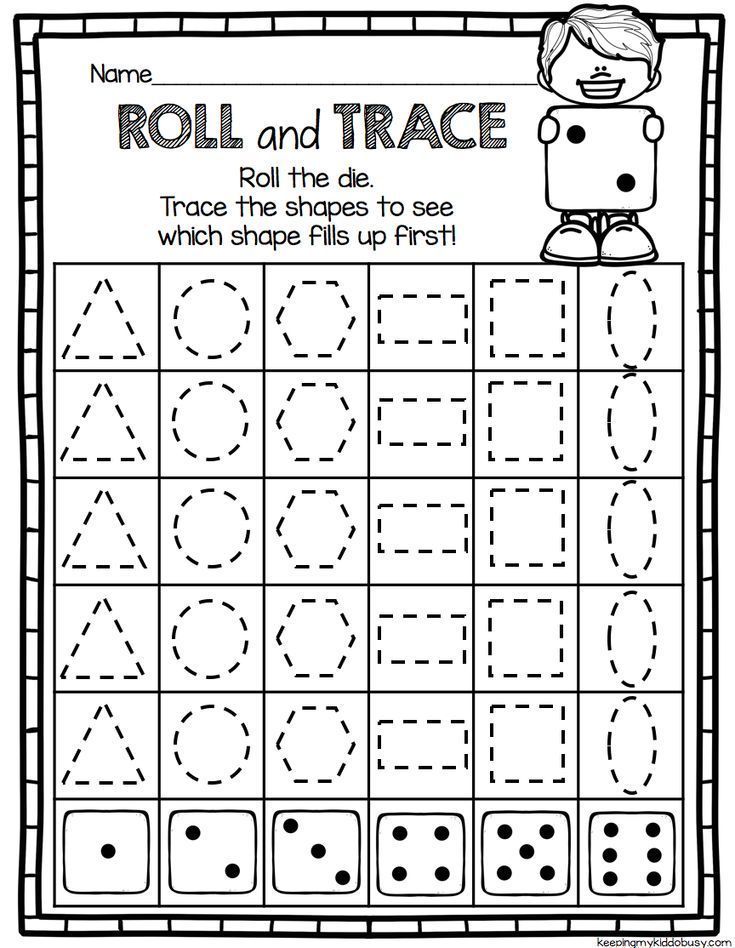 And what better way to master these skills than with fun activities? Children begin to gravitate towards this type of activity from a very young age. If you give them colored blocks when they are toddlers, they will play for hours. And as they grow older, they begin to move on to more complex games, such as solving puzzles. Thus, the websites we mentioned will give them exactly what they need to develop the necessary skills and engage them in learning while having fun.
Educational games for kids
July 12, 2022
Although gaming was historically an entertainment-driven pursuit, games are now widely accepted as an impactful educational tool that engages children while teaching
CodeMonkey Wins – Tech & Learning's Best of Show Awards at ISTELive22
July 3, 2022
This June 2022, CodeMonkey was an exhibitor at ISTELIVE22, one of the biggest annual EdTech conferences in the USA. Tech & Learning
Live quizzes and more!
June 29, 2022
Quiz Feature LiveThe quizzes feature is the new student assessment tool for teachers.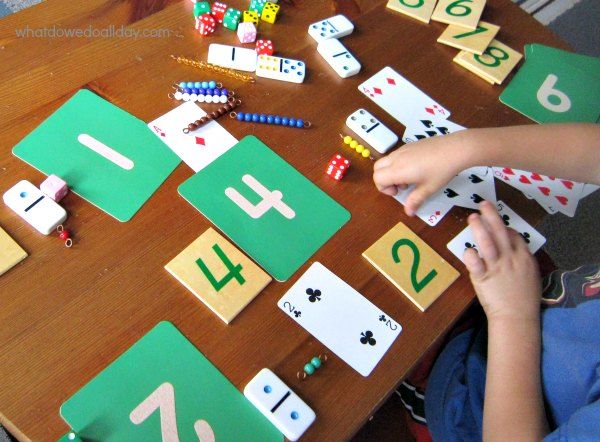 You can read and share this Quiz Help Article The
50 sites with which the school curriculum will become easier and more interesting

Olesya Akhmedzhanova
Show children that learning is fun. Here is a large list of sites that will help you do this. There are video lectures, just lectures, interactive tutorials, tests, and podcasts. Save so you don't lose.
All subjects
Foxford
Courses in school subjects for all educational purposes.
Interactive textbook Foxford
Interactive textbook containing information on mathematics, physics, chemistry, computer science, biology, history, Russian language and social science.
MetaSchool
Online clubs and Olympiads in foreign languages, chess, mathematics and science subjects. Access is paid.
Children and science
Open electronic courses in mathematics, physics, chemistry, biology, engineering, architecture, art history, linguistics.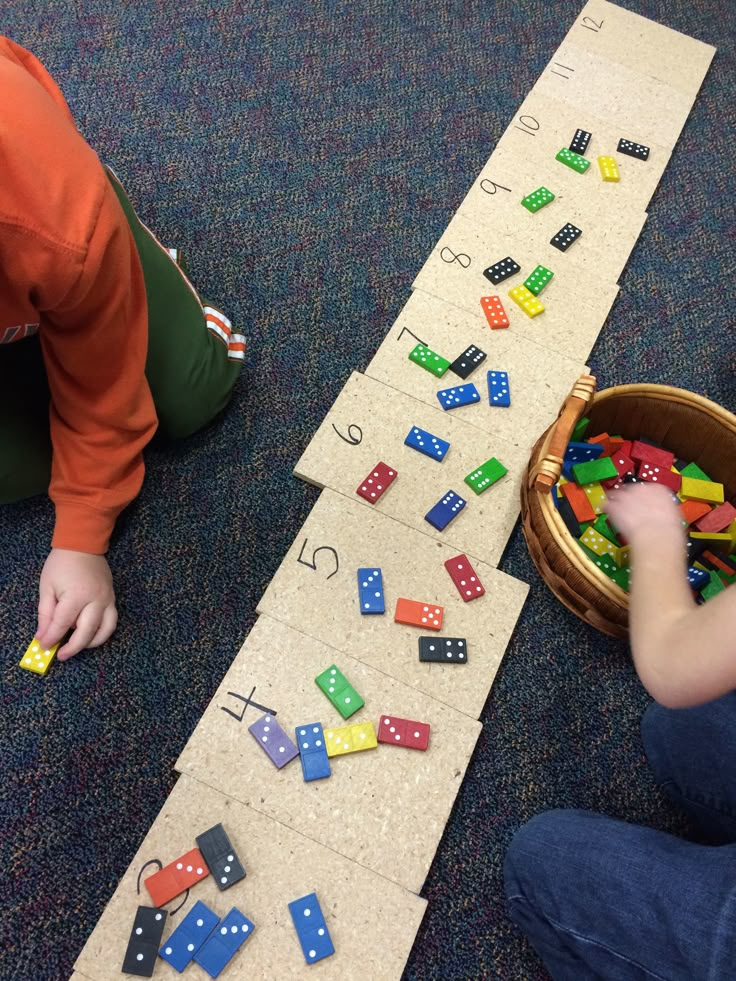 Arzamas
Lessons will not be boring with Arzamas. History, MHK, social studies, humanitarian disciplines and sea-sea of ​​all interesting things.
Mathematics
math34.biz
Service for solving math problems for students in grades 5-11. More than 70 most popular calculators.
Online formula reference
Logarithms, quadratic equations, progressions - all important mathematical formulas in one resource.
School mathematics
Mathematics program for grades 1-11, preparation for exams in the subject and ready-made homework.
Video lessons from Valery Volkov
Tutor Valery Volkov analyzes the tasks in mathematics in detail, explaining all the subtleties of the solutions.
GetAClass
"We are sure that mathematics can and should be told simply," the organizers of this YouTube channel write. "And we will try to do it."
Getaclass.ru
Visual videos on physics and mathematics with verification tasks and abstracts.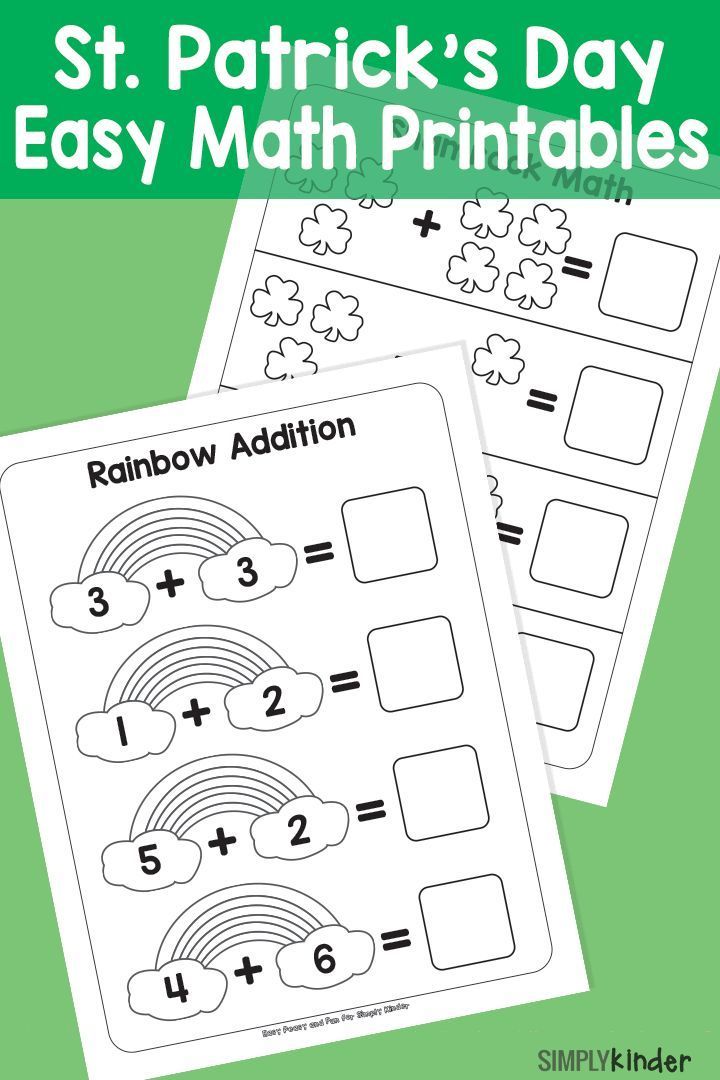 A large number of control tasks (including the Unified State Examination / OGE).
Physics
Online courses in physics
Video archive of lectures in physics in Russian from the Lectorium educational project.
PostScience
The PostScience project on YouTube, where scientists and university professors talk about the achievements of fundamental science and important modern technologies.
Science pack
Animated cartoons about various phenomena: space, music, global warming and robots.
Qwerty
Live broadcasts with leading scientific experts, news releases, programs in medicine, physics, mathematics, astronomy, biology, social psychology.
Attic
The TASS project is about science, lectures, exhibitions, books and cinema. The authors show experiments and answer near-scientific questions about the surrounding reality.
Chemistry
Andrey Stepenin's YouTube channel
A graduate of the Faculty of Chemistry of Moscow State University and a tutor with 12 years of experience analyzes USE demos and lectures on the school curriculum.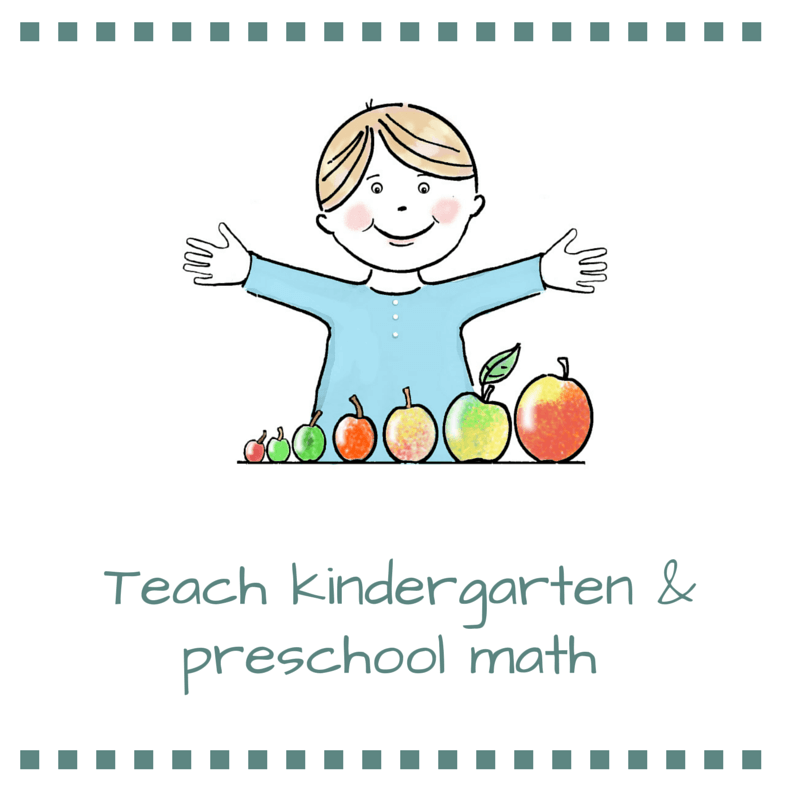 THOISOI
Chemistry channel. Spectacular experiments that are accompanied by formulas and explanations.
Simple Science
Channel with physical and chemical experiments. Hosted by Denis Mokhov, a well-known popularizer of science among children.
Foreign language
Native-english.ru
Service for learning English: grammar, tests, vocabulary, phonetics, topics, songs.
Jobs School
English and dialogues from cult films with line-by-line translation into Russian and grammar analysis.
Pro English
YouTube channel where the author explains grammar, vocabulary of learning English, and at the same time comments on videos with dialogues from movies and TV shows, and much more.
OXANA DOLINKA
Channel for beginners, where the author talks about the basic rules of grammar, vocabulary and techniques that will help you learn English quickly and efficiently.
Study.ru
Quick English lessons for beginners.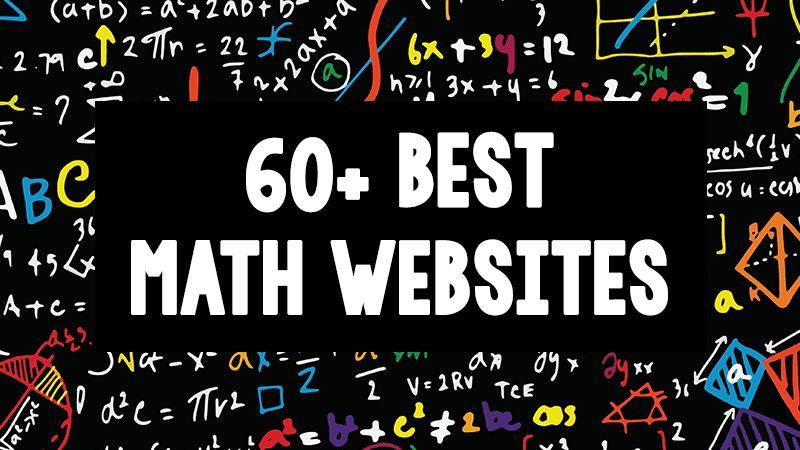 Selections, topics, phrase book.
Lingualeo.com
Service for learning English. There are free and extended paid access /
Russian language
Gramota.ru
Interactive dictations for training, Russian dictionaries and a help desk where you can ask questions about the correct spelling of words and punctuation.
Rules of the Russian language
Spelling and punctuation rules of the Russian language, conveniently divided into groups with examples.
Stress.info
A project on the correct pronunciation of words. The site has exercises in the format of a game where you can train to put stress.
The culture of writing
Methodological materials and rules on the Russian language, demonstration materials for the Unified State Examination of previous years, as well as tests and assignments.
Comma
Service for spell checking and punctuation in difficult cases.
Literature
Shelf
A new project that has already fallen in love with.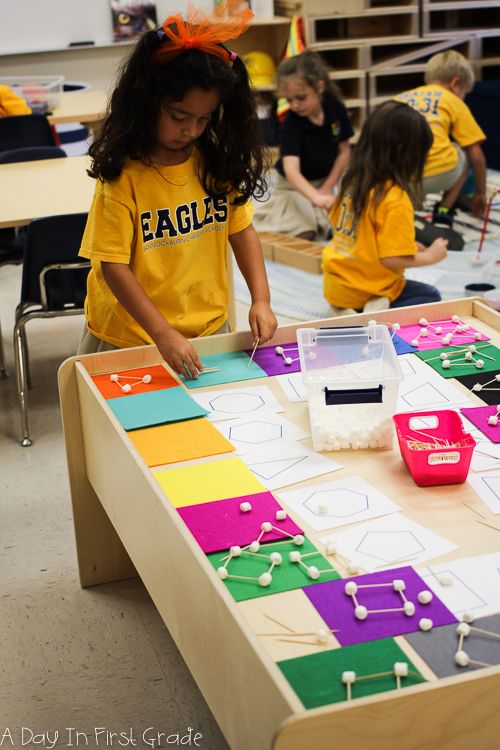 108 most important Russian books in questions and answers. The site is more suitable for thoughtful reading and analysis.
Litra.ru
The easiest site for studying literature. 6 sections: essays, summaries, full works, characteristics, biographies, and criticism.
5litra
Theory of the school literature course in tables and diagrams. As well as typical versions of the exam, a dictionary, analysis of works and quotes.
Lesson in A4 format
Cool virtual library for schoolchildren and teachers. Information about the heroes of the works, poems, excerpts and other useful texts in pdf format.
History
1968.Digital
Historical TV series for mobile phones centered on world events in 1968. Told by different people: from Gabriel Garcia Marquez to the Beatles.
RedRoom
Internet show about history. The authors talk about events, conduct basic educational programs and remain faithful to ironic neutrality.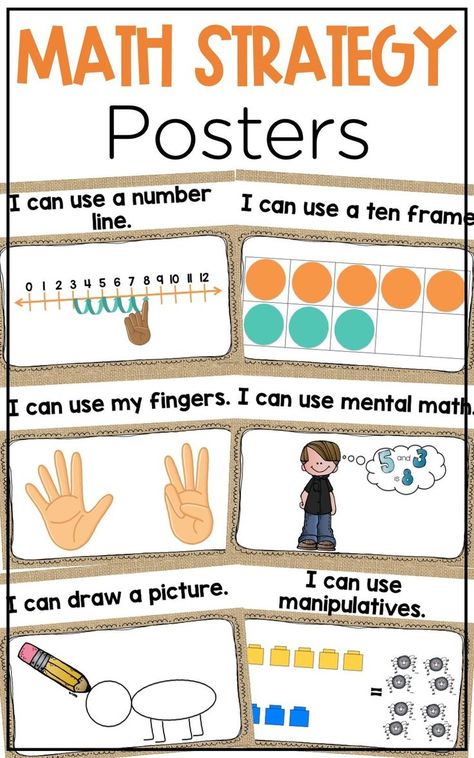 History. RF
Federal portal with information about the history of Russia. Here you will find information about historical figures, dates, as well as interesting infographics.
Russia: biography
A site with documents about the historical events of the Russian state written by their participants and contemporaries.
Arzamas courses
Video lectures on the history of Russia - about the revolution, the Decembrists and the siege of Leningrad.
Biology
Human Physiology
How do different organs work? Anton Zakharov talks about the complex processes that make the human body exist.
Lyudmila Denisenko's channel
The author analyzes in detail lectures on various topics and USE tasks in biology.
Biology
Public about the science of life, where there are thematic collections, lectures, photographs, diagrams, videos and textbooks.
Geography
Geographer's Library
Public in which users share useful books on geography.
Over 2000 books.
Maps of the world
It is impossible to study geography without maps. This site contains maps of the General Staff, maps of the US Army and water maps.
Informatics
Distance learning in informatics
Materials on programming languages ​​and practice. This site was organized by a team of teachers from the strongest schools and universities, prize-winners and winners of Olympiads in Informatics.
Economics
Economics for schoolchildren
The only platform in Russia for schoolchildren who are interested in economics. Almost 2000 Olympiad problems, information about books and educational videos.
Lecture course from Synergy University
Channel from a well-known university with video materials on the main course of social science.
Not only about school
Urubamba
Arzamas audio project about how people live in various countries of the world: how they say hello and goodbye, what they eat for breakfast, how they celebrate the New Year, what fairy tales they tell children.