Words for 1st graders to learn
First Grade Sight Words List
Sight words are words that appear frequently in most of the text kids read, but can't easily be sounded out. Learning to recognize sight words through—you guessed it—sight is the easiest and quickest way for early readers to progress and become confident.
Download Article
These two tables list common sight words and cover not only words that first graders should recognize on sight by the end of the year, Table 2 includes words that they should be able to read, write and spell. So get crackin'!
Sight Words for 1st Graders to be Able to Read by the End of 1st Grade

about

each

if

nice

than

walk

after

every

jump

now

thank

want

again

find

just

old

their

way

also

first

keep

only

them

went

another

from

kind

or

then

were

any

funny

know

other

these

when

ask

give

learn

over

thing

where

back

going

live

people

think

which

because

great

long

put

use

word

been

had

many

rain

very

work

before

hers

may

right

 

would

by

high

more

should

 

write

could

house

much

some

 

your

day

how

 

 

 

yours
Use these lists of common words to help children improve reading skills quickly by using the words in games.
A sight words memory game is easy to make with paper and markers, or, make a hopping good time out of it with a physical word game that's good for outside and can be adapted to indoors.
Words for 1st Graders to be Able to Read, Write, and Spell by the End of 1st Grade

a

came

had

make

people

ten

walk

all

can

has

many

play

than

want

am

come

have

me

please

thank

was

an

day

he

more

pretty

that

we

and

did

her

much

purple

the

were

any

do

here

must

put

them

what

are

down

hers

my

ran

then

when

as

eat

him

new

red

there

where

ask

eight

his

nice

run

these

which

at

find

how

nine

said

they

white

ate

five

if

no

saw

thing

who

away

for

in

not

say

this

why

be

four

into

now

see

three

with

because

from

is

of

seven

to

went

been

get

it

on

she

too

work

before

girl

jump

one

six

two

yellow

big

go

like

only

small

up

yes

black

going

little

or

so

very

you

blue

good

look

orange

some

 

your

boy

great

 

other

soon

 

 

brown

green

 

our

 

 

 

but

 

 

out

 

 

 

by

 

 

over

 

 

 

 

 

 

 

 

 

 
Need more sight words practice? Download our sight words flashcards to help your child master over 100 new words.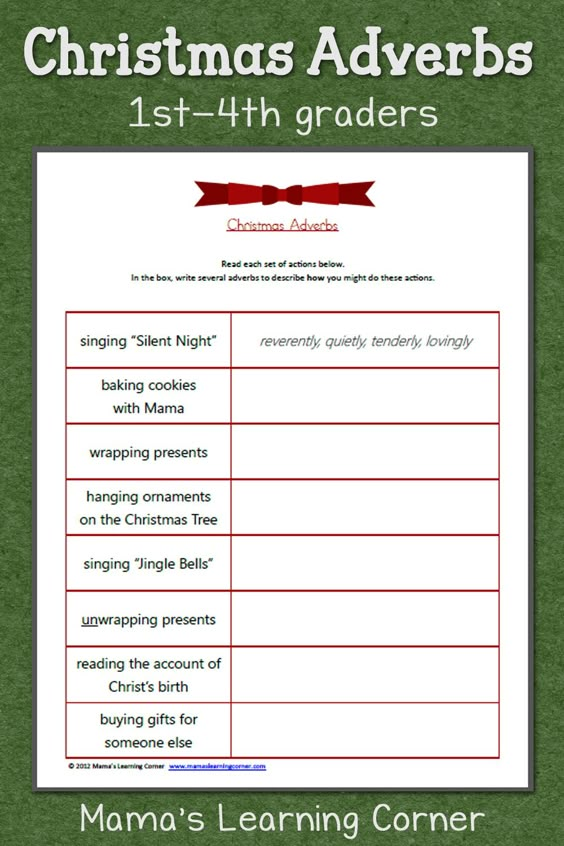 Learning sight words doesn't have to be all rote memorization. Our free online sight words games help make mastering new words fun, with silly interactive games full of themes and gameplay every kind of kid will love.
Check out our first grade resources page for more games, lesson plans, and worksheets that focus on literacy and word practice.
Next Article: 100 High-Frequency Words for Older Students
Vocabulary: Activities for Your First Grader
Talking to and reading with your kindergartner are two terrific ways to help them hear and read new words. Conversations and questions about interesting words are easy, non-threatening ways to get new words into everyday talk.
Even very young children love to hear and learn new words! Help your child expand their word bank and knowledge of the world by using interesting and vivid words instead of simpler language in your everyday conversations.
Reading aloud exposes your child to lots of vivid language that is not found in books for beginning readers.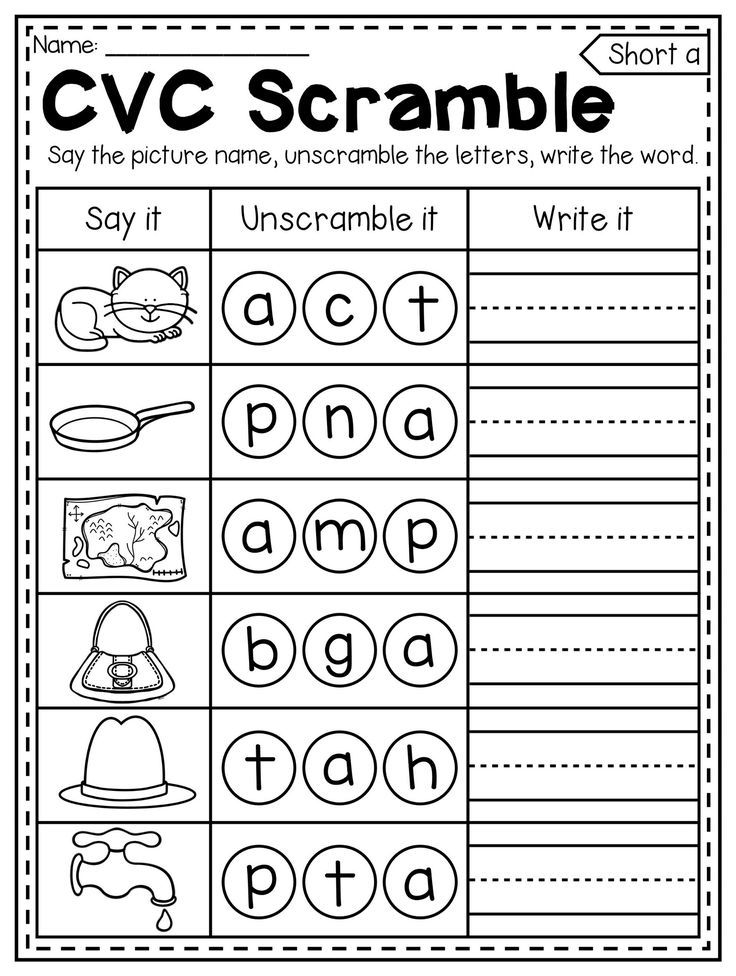 When you come upon a new and interesting word, take the time to stop and ask your child what they think that word might mean in the context of the story. Then offer a kid-friendly definition of the word and connect it to a similar word and a shared experience.
Word learning and vocabulary growth takes time and patience. Don't expect your child to learn a new word after one conversation or one read aloud. True word learning happens after being exposed to words several times. We all learn about words throughout our lifetime. You're getting your child off to a great start by developing an early interest in words.
Vocabulary in first grade
Try these vocabulary activities at home
Read aloud every day
Reading aloud to your child and having your child read books on their own is the best way to increase their vocabulary.
Books provide words they won't encounter in everyday conversations as the language of books is more complete and formal than talking. A great story also provides context and illustrations for learning a new word.
Bring in the nonfiction
Nonfiction and informational books (such as the DK Eyewitness series) offer young children a treasure chest of new and interesting words about our world. If the book has a glossary, spend some time discussing the words with your child, and as you read aloud stop as often as needed to think about new words and how they connect to what your child already knows about. Learn more in this article, The Vocabulary of Science.
Talk about new words during read alouds
Talking to and reading with your child are two terrific ways to help them hear and read new words. Conversations and questions about interesting words are easy ways to get new words into everyday talk. "The book says, 'The boy tumbled down the hill,' and look at the picture! How do you think he went down the hill?"
Sharing a new word with your child doesn't have to take a long time: just a few minutes to talk about the word and then focus back on the book or conversation.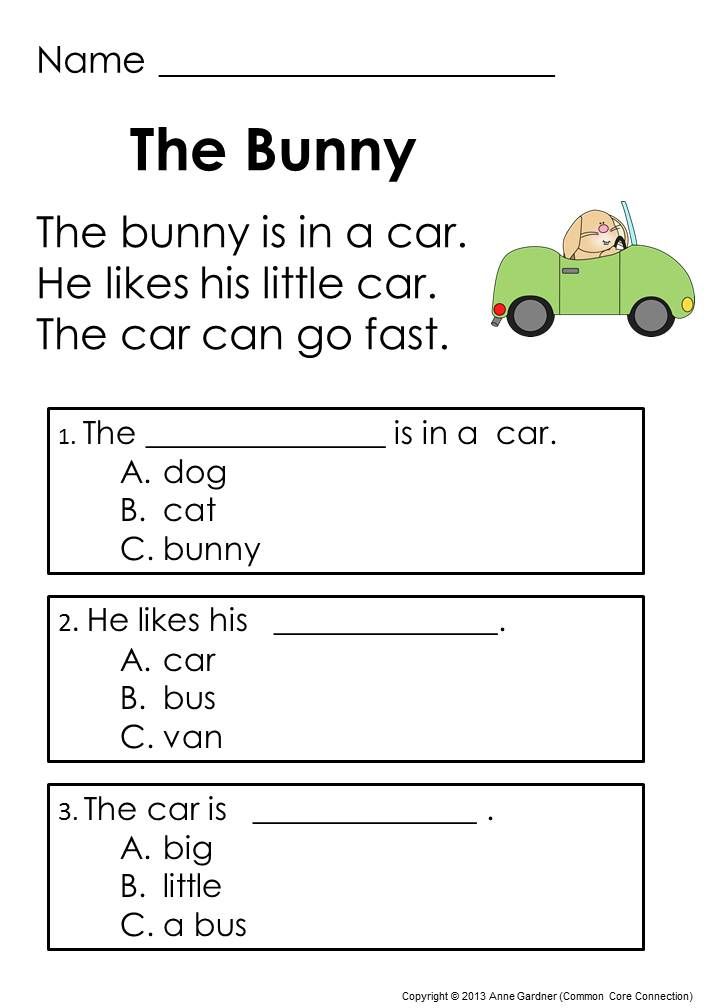 Choose which words to talk about carefully — choosing every new word might make reading seem like a chore. The best words to explore are ones that are less common to see in the books your child might read. When introducing new words to your young learner, keep the following four helpful hints in mind:
Provide a simple, kid-friendly definition for the new word: Enormous means that something is really, really big.
Offer a simple, kid-friendly example that makes sense within their daily life: Remember that really big watermelon we got at the grocery store? That was an enormous watermelon!
Encourage your child to develop their own example: What enormous thing can you think of? Can you think of something really big that you saw today? That's right! The bulldozer near the park was enormous! Those tires were huge.
Keep your new words active within your house. Over the next few days and weeks, take advantage of opportunities to use each new vocabulary word in conversation. Kids often need to hear a new word in context ten times or more before they "know" that word.
How do I help my child learn new words while we read aloud?
Literacy expert Sandra Wilborn suggests that parents pause during the read aloud to elaborate on a new word by giving a simple definition, connecting the word to something your child knows, and using it in a sentence. Reinforce the learning by using that new word at home in the weeks ahead. (From our video series Reading SOS: Expert Answers to Family Questions About Reading.)
Give them great words
Children's author Jane Yolen (Owl Moon, How Do Dinosaurs Say Goodnight?) delights in using rich language in her picture books. In this clip from our video interview with Yolen, she says she often has to fight to keep good words — that really stretch vocabulary learning — in her picture books.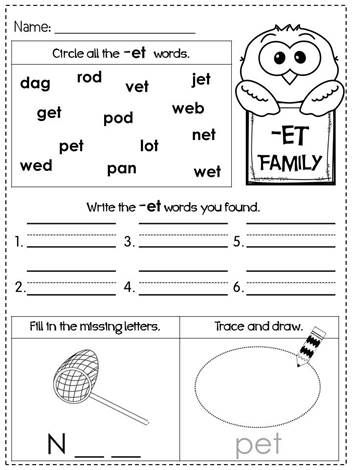 Grocery store vocabulary
The produce section is a great place to hear new interesting words. Words like rhubarb, asparagus, artichoke, and kiwi are fun to say, and fun to eat. As you introduce each one, use descriptive words to help your child learn. "A kiwi has a fuzzy outside, but the inside is bright green with black seeds!"
Start at the root
Begin with a simple root word, such as push. Ask your child to come up with words they know that contain that word, such as pushing, pushed, pushover, push-up. Talk about how all these words have some shared meaning related to the word push.
Consider the prefix 
Numeric prefixes like bi- and tri- are a part of many words kids know and use. Discuss words like tricycle, tricep, triangle. All these words share the prefix tri-, which means three.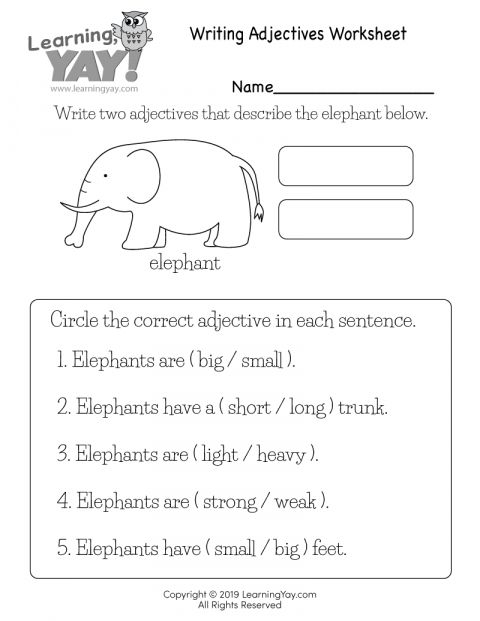 Can they develop a list of words that begin with the prefix bi- (like bicycle and binoculars)? This gives you a great chance to introduce new words, like bicentennial, bicep, and biped. You can generate similar word lists with the numeric prefixes uni, octo, and cent.
Word connections
Try this activity from the Florida Center for Reading Research (FCRR). The FCRR "At Home" series was developed especially for families! Watch the video and then download the activity: Word Connections. See all FCRR vocabulary activities here.
Homonym fun
Homonyms — words that sound the same but have different meanings — provide a great opportunity for word fun. Say a word out loud, and see if your child can generate more than one meaning for the word. For example:
bark: the sound a dog makes
bark: the covering on a tree

ring: jewelry you wear on your finger
ring: the sound a doorbell makes
Explore your world
Visits to a museum, the zoo, the botanical garden, historical sites, and even your neighborhood park are terrific opportunities to introduce your child to new words.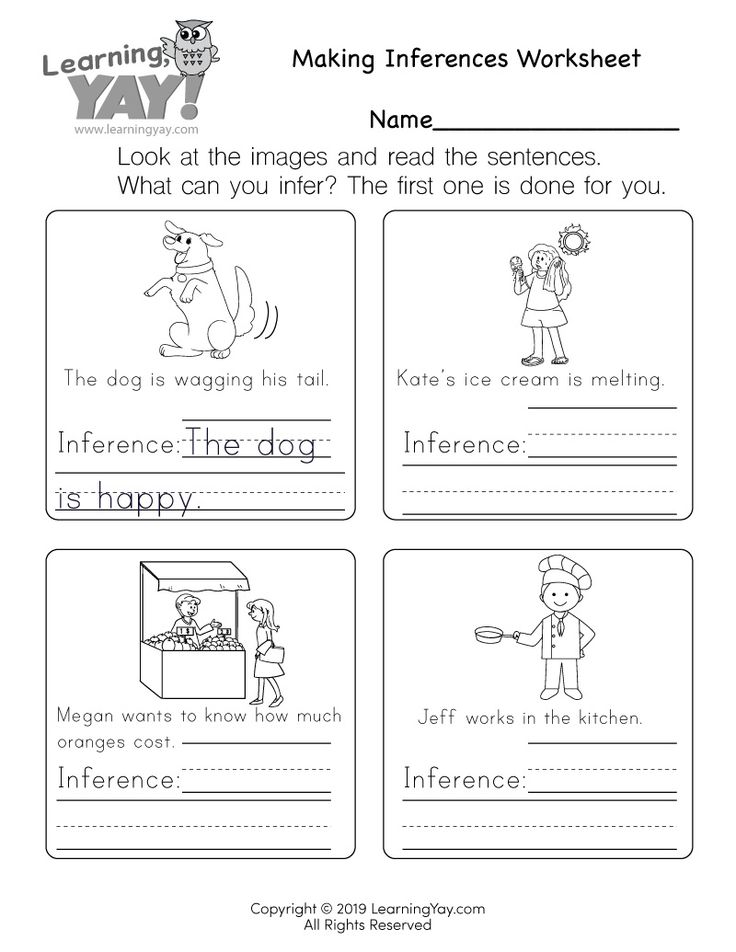 Spend some time looking at the signage and identifying new words, then connecting them to what you see right there.
"What's another word for ..."
This game helps your child learn there's more than one word for everyday things. For example, look around you and say, "what's another word for couch?" (sofa, ottoman). Or, "what's another word for cup?" (glass, mug) .You can extend the game by talking about how two things are similar but not exactly alike (glass, mug). That helps your child learn about the subtle differences in related words.
Understanding vocabulary: why it's critical to your child's reading
This video is from Home Reading Helper, a resource for parents to elevate children's reading at home provided by Read Charlotte. Find more video, parent activities, printables, and other resources at Home Reading Helper.
More vocabulary resources
Vocabulary apps
Reviews provided by Common Sense Media.
Interesting words for first-graders on September 1
1st student
Farewell, beautiful country!
Preschool country!
I'm going to a new country,
But what is everyone's name?
2nd student
What are you, friend,
Yes, this is a School,
A country that is familiar to everyone:
Both mom and dad, and friends ...
And it will be well known to us.
3rd student
And here we are in a hurry to the first class,
Holding hands tightly.
So I want to know as soon as possible,
With whom will we sit at our desks?
And what is the teacher's name?
Who can play with?
About this to tell
to their own household.
6th student
I want to go to the gymnasium,
I fly there on wings.
I like the desks there,
Globes and maps,
Blackboards and crayons,
School bells.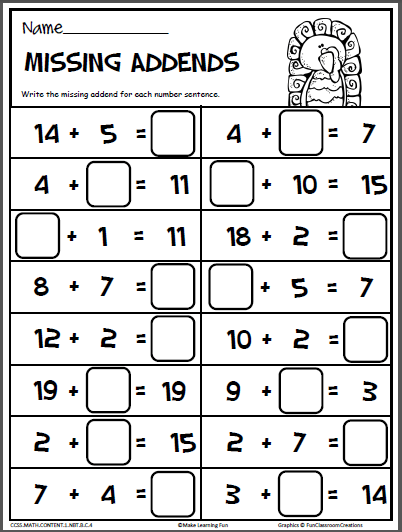 And so that we don't whimper,
There will be holidays.
7th student
And I want to learn the language:
German and English,
French…Ah! I also forgot,
Of course, this is Russian!
In a foreign land without a language
Anyone looks like a fool.
8th student
We will try very hard
And get fives.
Smarties, smarties
We want to become.
9th student
We have to do a lot,
To be proud of us,
And glorify the gymnasium
With our names.
10th student
And so that our teachers
Do not let us down,
And in the future bring our children
Here too.
11th student
You can't even imagine
What door will open for us now.
What discoveries will be here!
What events are happening!
12th student
The first school bell will now ring,
The teacher will start the first lesson with us,
He will show us the school, show us the class,
He will tell his story about the life of the country.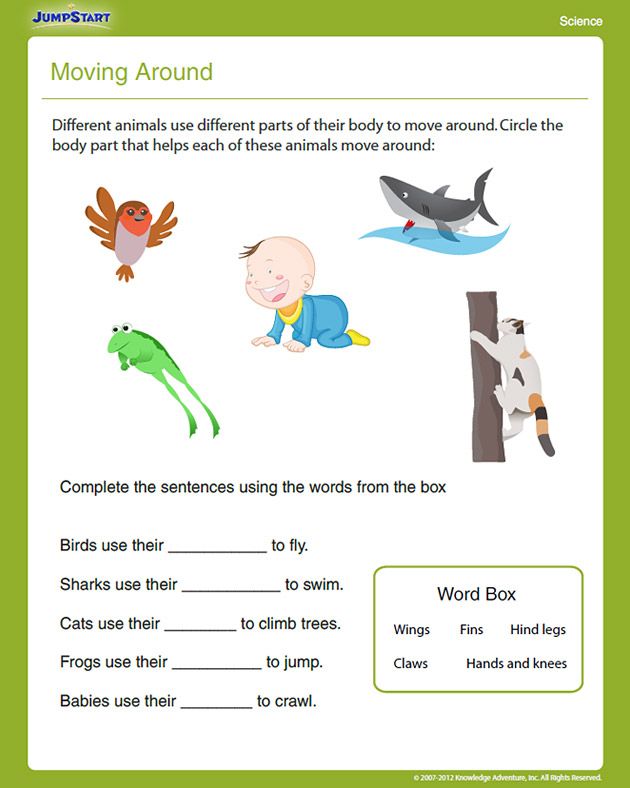 13th student
And you, our mothers, don't you dare cry!
Loom under the windows, make a loud noise.
So that we would not be ashamed of you at school,
After all, the school charter is for everyone ...
And for you!
Poems for first-graders on September 1
1st student
The school often accepts
Children in the first grade,
But today is a special day:
WE have come! Meet US!
2nd student
Hello dear school!
Open the door wider!
We've arrived! Cheerful people
And talented, believe me!
3rd student
It's hard to see behind the bouquet,
I'm still shorter than I am.
I'm a little offended -
You can't take the doll with you.
4th student
I'm skipping to school!
Mom, wait late.
Read a book for me
And play with cars.
5th student
I'm the most businesslike in the family,
I'm quite big now,
You read my primer, mother,
And then you'll tell me.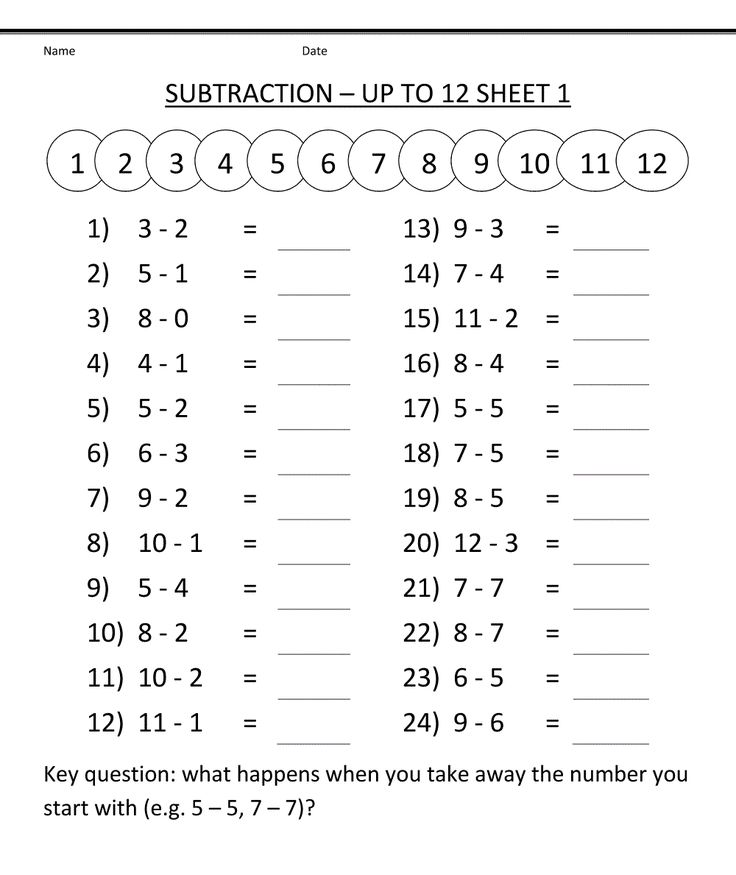 6th student
You guys accept us,
Into your friendly family,
You all teach us together
Ra-zu-mu.
7th student
I was also going to school,
I picked up all the outfit!
Only apparently in vain tried:
In fashion form they say!
8th student
I will not sleep during the lessons,
I will be diligent.
And I will definitely become a big boss
.
9th student
We will be diligent,
Diligent and diligent,
And then study will begin
Just wonderful!
Poems for first-graders about school on the line September 1
1st student
I couldn't fall asleep today,
I woke up endlessly.
Maybe New Year's holiday?
But September is at the porch.
2nd student
This is our school today
For the first time and the first grade,
This is a very new holiday,
Wonderful for us.
3rd student
We don't know how to study,
When to sit down, when to get up.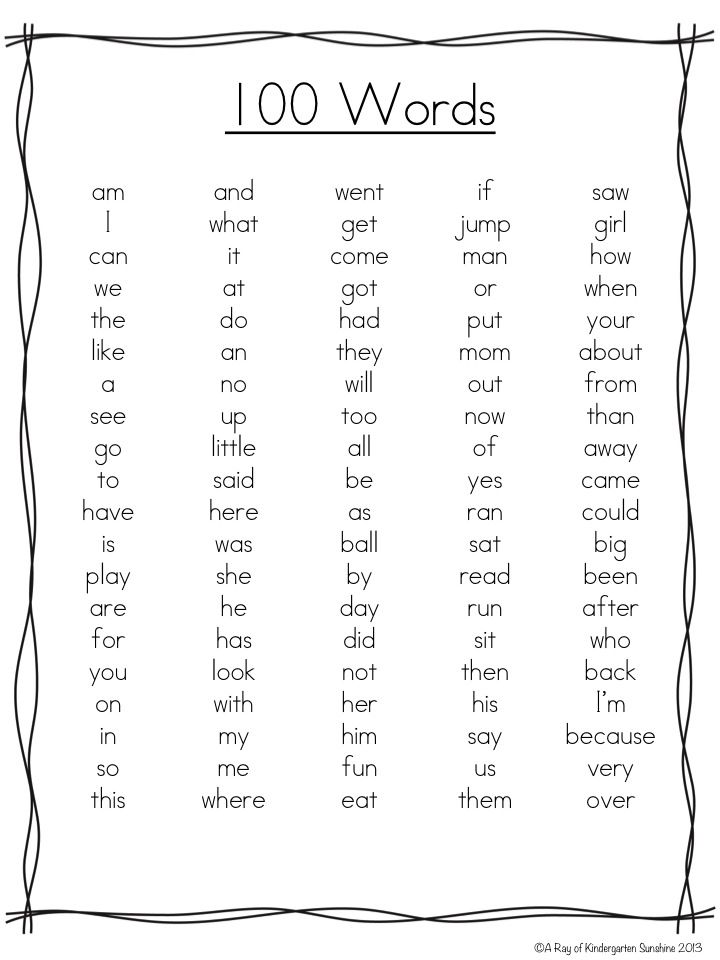 At night, maybe not to go to bed,
So as not to oversleep for the lessons.

4th student
Is it possible to write in a notebook with chalk
Instead of a pen?
Is it better to be modest or bold?
Keep silent or scream?
5th student
We don't know anything yet,
But we want to learn.
We won't be late for the lesson,
We won't oversleep for no reason.
6th student
And we will learn in notebooks
Only write with pens,
And from the gym physical exercises
We will do it together.
7th student
And to the buffet for pies
We will run every other time,
But today our mothers
Brought us to the first grade.
8th student
We all worry together:
We are for them, they are for us.
This is not dancing for you - songs:
First class - then first class.
9th student
All paths are open before us,
All roads are ahead of us.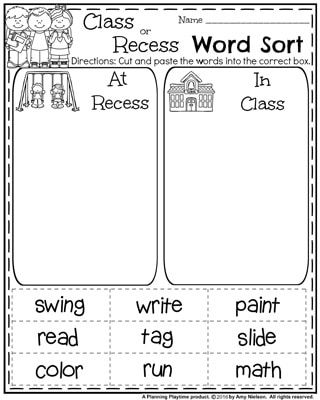 We will someday become famous,
But for now we are only first class.
10th student
And while we only need to study,
To discover the secrets of the world,
Always strive for the unknown,
So that it could become known.
11th student
This is everything for life, for science,
For the people and for the native country.
We all study not for the sake of boredom -
We must glorify the Motherland.
The ceremonial line dedicated to the Day of Knowledge must necessarily include a variety of numbers that will help all those present to spend this holiday in a fun and interesting way. One of the most entertaining at such events can be considered the performances of first-graders with funny and cool poems. Short and beautiful works about the school, graduates or teachers will cheer up all the guests present. You can also include in the script and reading verses with wishes for the students themselves in grade 1. Touching poems for first graders from graduates can be easily selected among the proposed examples.
After reviewing the proposed video performances of first-graders on the rulers, it will not be difficult to choose funny and funny poems for new students of the school.
Interesting poems for first-graders on September 1 for the line - examples of short texts
Funny and cheerful poems read out by first-graders in front of parents, teachers and guests of the line will certainly cheer up everyone present. Such performances on September 1 have long become a tradition, because they help create a real atmosphere of a good Knowledge Day holiday.
Examples of short interesting poems for the September 1 line for first-graders
So that children are not shy and can perform well in front of adults on the line, it is recommended to select small poems with funny texts for first-graders. Short pieces are easy to remember, so they are great for quickly preparing for festive events.
I turned seven years old this year
Now I'm big, I'm going to study!
I will try, I will not be lazy!
I am very pleased that I am a student!
I woke up early in the morning,
I immediately looked at my briefcase.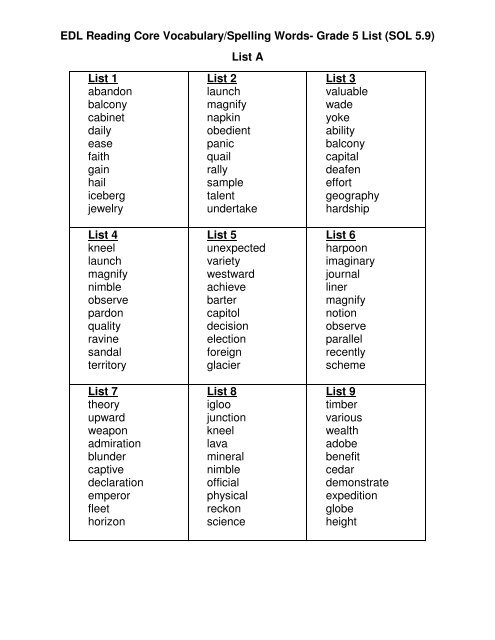 It contains notebooks and books,
And a notebook with a square.
I went to bed as a simple boy,
And woke up as a schoolboy.
A large briefcase for the whole family
Collected all day long.
And then I dreamed of books
We went ourselves, we lay down in it!
Short poems for first-graders about teachers and school - for the September 1 line
In poems for September 1, first-graders can talk about any of their experiences, dreams and plans. But in order for the selected works to also fit perfectly into the festive program of the Day of Knowledge, you should choose short works about the school, and about the teachers, and about the newcomers themselves. Beautiful and interesting poems with such a theme will well complement the scenario of the event.
Texts of short poems about teachers for the September 1 line for first-graders
You can select original poems for students of grade 1 about teachers from the following examples.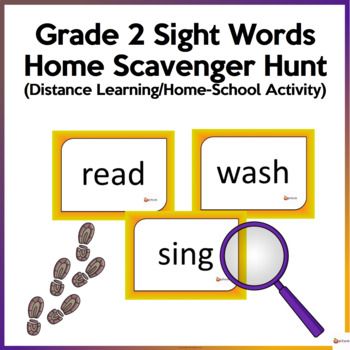 Short texts are suitable for simply preparing beginners for performances in front of the whole school, their parents and guests invited to the Knowledge Day holiday.
In September the first bell in life will ring,
And you will step for the first time on the school threshold!
And the teacher will lead you by the hand to class,
And the first school lesson will begin at the desk!
I'm big now - I'm going to school.
An adult like that, I can do everything myself.
Mommy bought me a beautiful briefcase,
So that I could carry fives in it home.
I'm in class for the first time.
Now I am a student.
The teacher entered the classroom,
- Should I get up or sit down?
How to open the desk,
I didn't know at first,
And I didn't know how to get up,
So that the desk would not knock.
They tell me - go to the blackboard, -
I raise my hand.
And how to hold a pen in your hand,
I don't understand at all.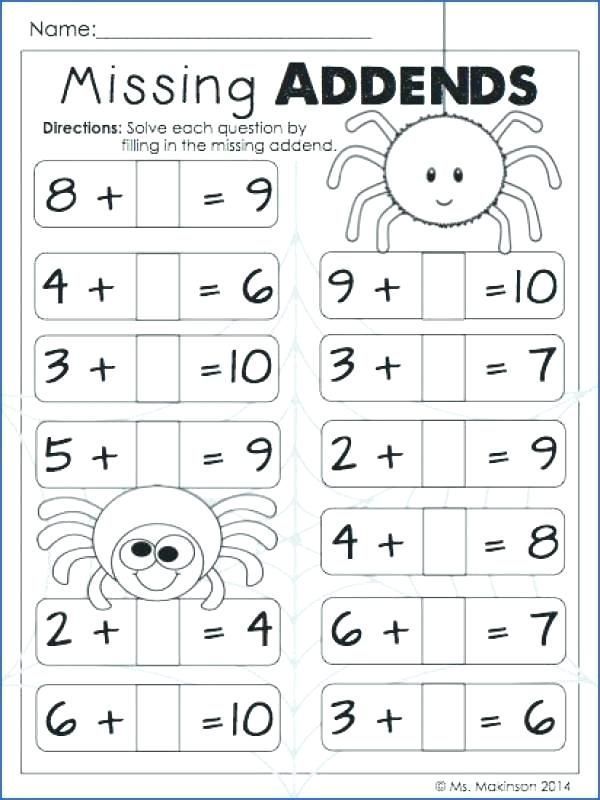 How many schoolchildren we have!
We have four Asyas,
Four Vasyas, five Marus
And two Petrovs in the class.
I am at the lesson for the first time,
Now I am a student.
I sit correctly on the desk,
Although I can't sit still.
It's hard for Slava at the lesson
From start to finish.
Whether the chair is wide,
Whether the desk is high.
Either a hard seat,
Cannot sit upright.
Whether the bun is a meal,
And you can't help but eat it.
Whether you want to get enough sleep,
There is no strength to hold on.
Someone threw a piece of paper,
We must throw two in response.
A teacher is muttering at the blackboard,
There is a beautiful view from the window.
- Hey, teacher, shut up,
Your head hurts.
But when he says menacingly
- Ivanov, go to the blackboard -
Breaking the dream about the beach
And wallowing in the sand,
That's when the whole day is ruined!
Well, what good is Slava?
Eh, go home, but, by the way,
There is another lesson ahead.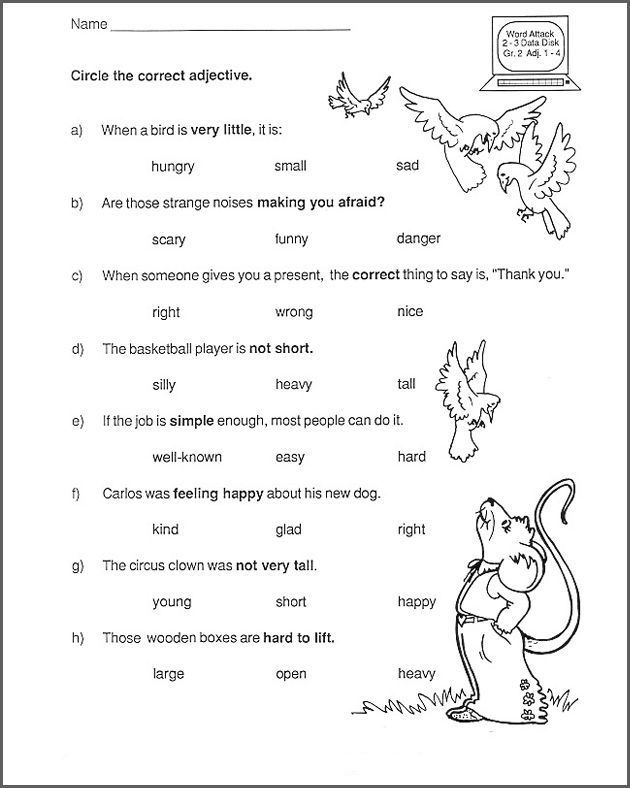 Short poems about school in honor of September 1 for first-graders
The following verses will help first-graders beautifully talk about the desire to study at school and gain knowledge. They originally describe the experiences of beginners, their desire to become the best and conquer new heights.
We came to school today,
To know everything in the world.
Everything needs to be learned:
And a thousand questions
The teacher will give us an answer.
Everything will be useful to us in life,
The desk is waiting for me, first of all,
They are waiting for lessons,
Friends are waiting.
Will not be lazy at school,
There I will go to a new country
Deeds and knowledge and skills
I will start the journey.
Nature is waiting forest and field!
After all, we will go on a hike more than once
Fives are waiting for me at school
The whole first class is waiting for me!
For the first time in the first class
We walk together!
Many of us, many of us -
So that everyone can become
Smart as a magician!
Nice pencils,
Clean pages!
We're here, kids!
To study here!
We are going to the first class, -
The whole crowd is cheerful!
Accept, school, us!
Hello, hello school!
Original poems for first-graders from graduates with wishes - examples of texts
Children who have been studying at school for the last year know how difficult it is for first-graders.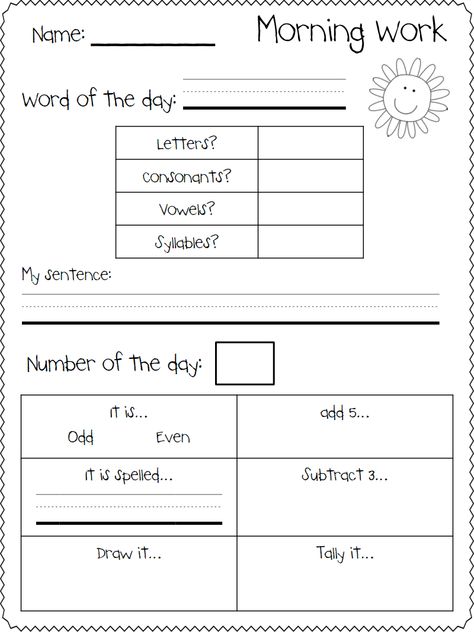 Acquaintance with new teachers, unusual disciplines is quite difficult. Beautiful poems with wishes of success and good luck will help to congratulate the kids on the start of their studies. Such kind words from graduates will cheer up first-graders and help them cross the school threshold for the first time without a shadow of fear or excitement.
Examples of original poems for graduates with wishes for first-graders
Graduates can tell beautiful and comic poems to first-graders on the line on September 1. Among the proposed options, it will not be difficult to choose good works with interesting texts that all first-graders will definitely like.
Going to school
September-boy,
Carrying in his briefcase
Interesting books.
About birds and mushrooms,
About watermelons and melons.
September we have -
First grader from now on.
He already paints
Prepared in advance,
His favorite subject is
Drawing.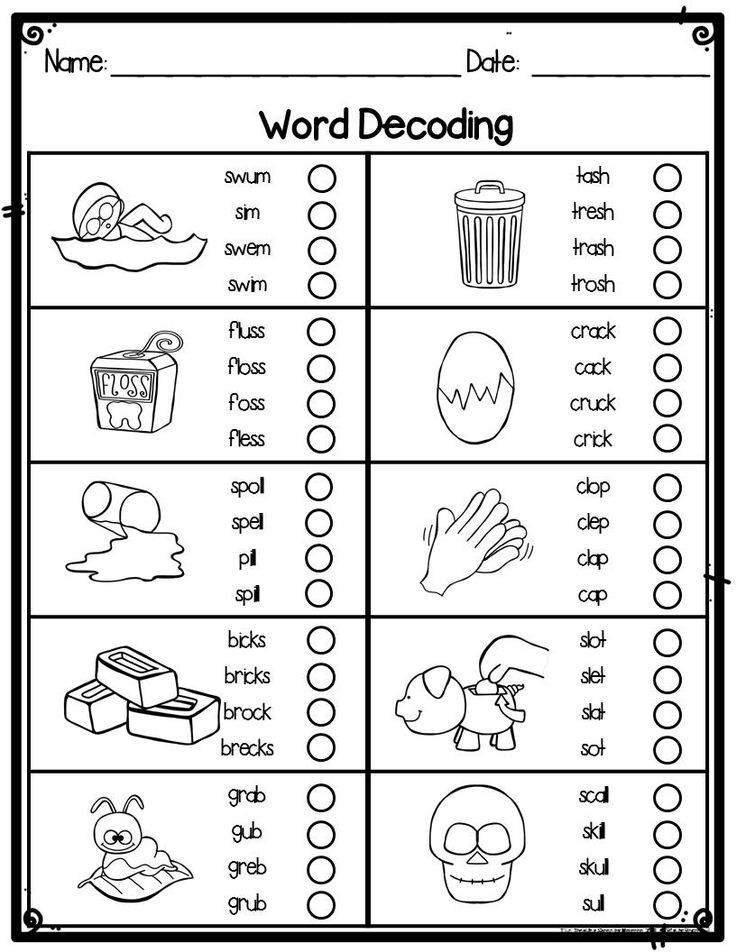 Autumn-teacher
September
Show how to
Colorize the dawn.
Birches in the nearest
Curly grove,
Will help you choose colors
For oak forest.
September - student
Diligent, obedient.
He will treat us
Ripe pear.
And cool in the morning
On time
Will come running again
To the drawing lesson!
The school year begins
In September, the countdown of days,
On school holidays and weekdays
The life of the kids will flow.
The school opens its doors,
We are greeted with a call
This is the first day of autumn
Everyone knows from childhood.
First-graders a little shy
Starting school,
Year by year learning
Great essence of all sciences.
High school students today
Slightly sad -
Parting and farewell
They are coming with the school.
And motherly kindness
The faces of all the teachers,
Because they are happy to see
After the summer of all the children!
Washed windows
The school smiles,
Sunny bunnies
On the children's faces.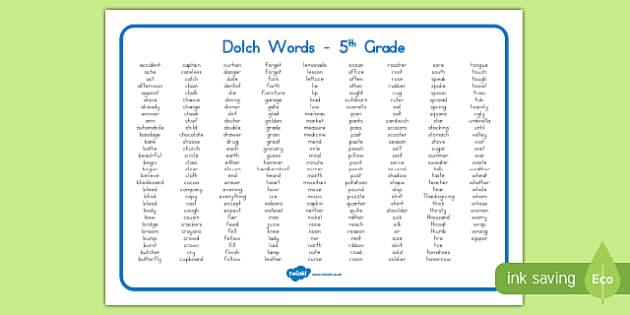 After a long summer
Here friends-girlfriends
Gather in flocks,
Joyfully rustle.
They huddle with moms and dads -
These are first-graders.
They are waiting, worried,
Their first call.
So he rang,
Gathering to classes,
And the school fell silent,
The lesson began.
Beautiful short poems about the school for first-graders for the holiday of September 1 - texts of works
The use of different short poems will help to make the performance of first-graders in front of adults interesting and entertaining. For example, you can include classical and modern works in the program, or break beautiful long poems into small parts that the kids will tell in turn.
Beautiful poems about school with short texts for first graders on September 1
Original poems about the school for 1st grade students can be selected both from classical works and among the works of contemporary poets. In the examples provided, one can easily find short verses from different eras.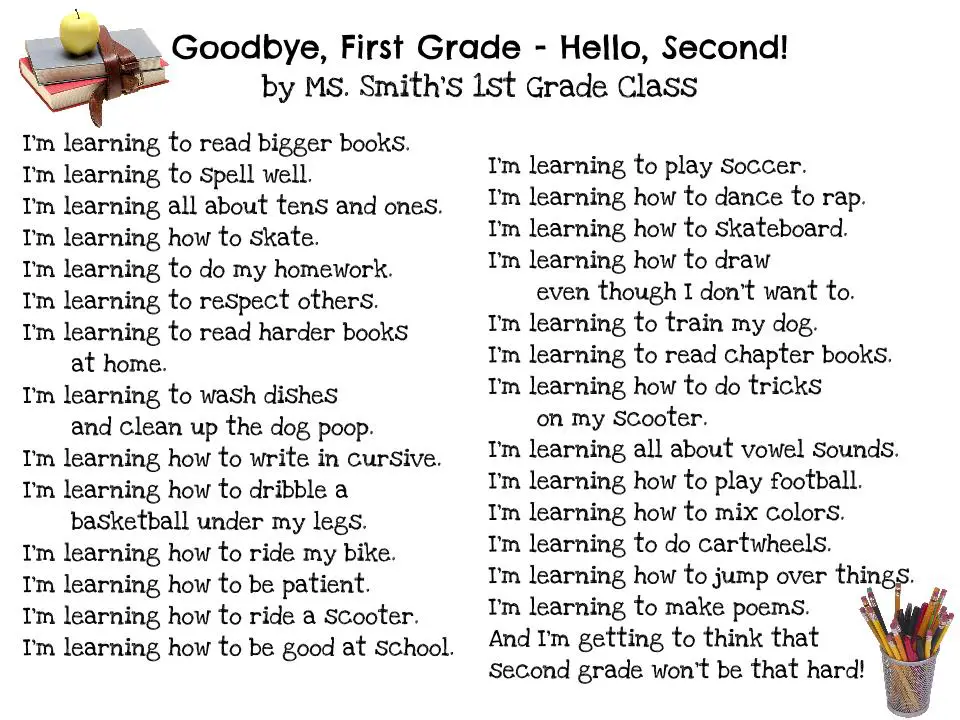 Warmed by the cool sun,
The forests are still covered with foliage.
First-graders have bouquets.
The day, though sad and cheerful,
You are sad: - Goodbye, summer!
And rejoice: — Hello, school!
I came to the first class
One of the three roads.
I had to choose one of the three every time
.
The first one was
Long Street of the village.
There, from the windows, from the gates
People kept looking.
I met comrades,
I distinguished them for a quarter,
I was waiting for someone,
I was catching up with someone.
And the second one behind the bridge
Hidden path
Winds in a dense spruce forest.
Listen to the birds. Sing the song.
Sit a little on the stump
Alone with yourself.
The third trail is short.
Three minutes before the call.
Rushing headlong,
Between the first two.
Mom, and dad, and me are worried,
Our family is worried all evening.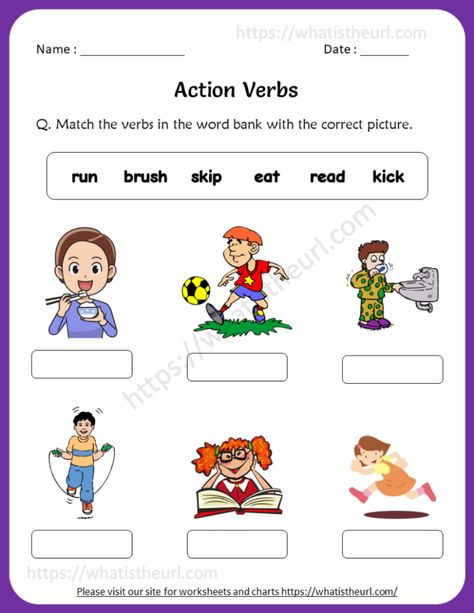 Everything is ready for a long time - both the uniform and the bow.
And miracle flowers adorn the sideboard.
And mother is confused: "Is everything all right?" -
And again I ironed the folds on the form.
And dad forgot completely from excitement -
To the cat, instead of porridge, he thumped jam.
I am also worried, and even trembling,
I go after my mom and dad all evening:
"Set an alarm so that we don't oversleep.
For six hours or better for five.
Mom said to me: "Don't be naive -
I'm thinking about how to fall asleep today!
After all, tomorrow you will go to school for the first time.
Everything is changing tomorrow in our lives."
Video examples of performances by first-graders with short poems about their school in honor of September 1
The following videos will help you get acquainted with the performances of first-graders on September 1 and get ideas for choosing poems for children.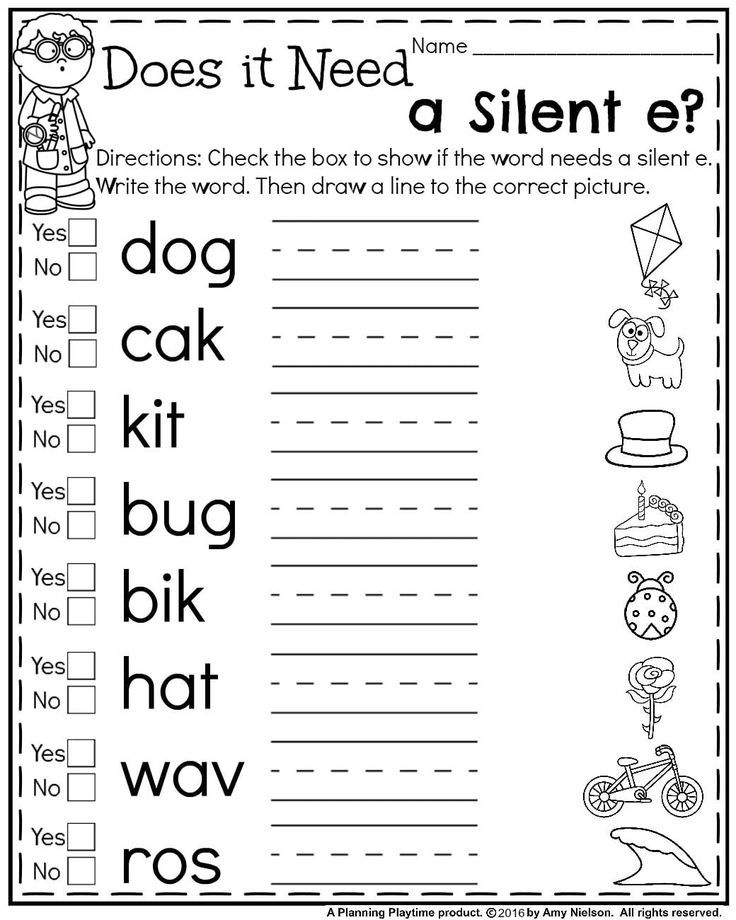 In them, the guys talk about themselves, their desire to study at school and gain new useful knowledge.
Funny poems for first-graders for the line in honor of the Knowledge Day - examples of long texts
Not only beautiful, but also funny poems are perfect for the speech of first-graders on September 1. Long works with funny texts can easily be remembered by all first-graders.
Examples of funny long poems for students of the 1st grade for the Knowledge Day ruler
Cool and comic poems for the September 1 ruler can be used to create a light and cheerful atmosphere of the Knowledge Day holiday. You can choose beautiful works for children from the options below:
Yellow leaves are flying,
The day is merry.
Escorts kindergarten
Children to school.
Our flowers have faded,
Birds are flying away.
-You are going to the first class
for the first time.
Sad dolls sit
On an empty terrace.
Our cheerful kindergarten
Remember in class.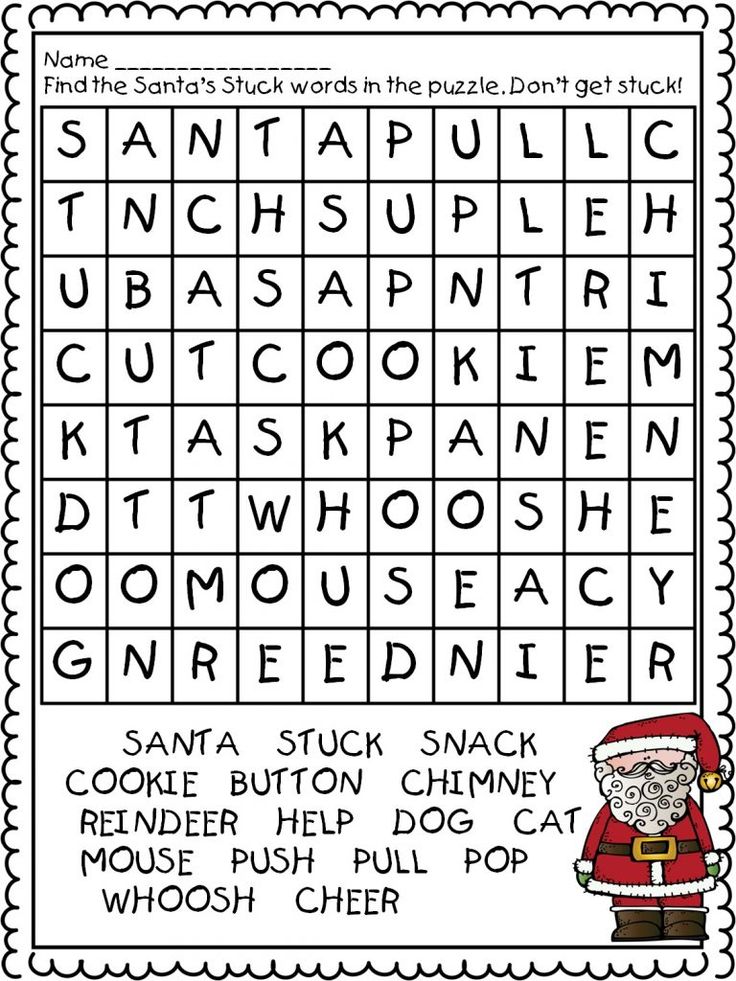 Remember the garden,
The river in the far field...
We, too, in a year
We will be with you at school.
The suburban train has departed,
It rushes past the windows ...
- They promised well,
is the best to learn!
Why today
Petya Woke up ten times?
Because he is today
Entering first grade.
He's not just a boy now,
And now he's a newbie,
He has a new jacket on
Turn-down collar.
He woke up in a dark night,
It was only three o'clock.
He was terribly frightened,
That the lesson had already begun.
He got dressed in two minutes.
Grabbed a pencil case from the table.
Dad rushed after him,
At the door he caught up.
The neighbors stood behind the wall,
The electricity was lit,
The neighbors got up behind the wall,
And then they lay down again.
He woke up the whole apartment,
Could not fall asleep until morning.
Even grandmother had a dream,
That she was repeating the lesson.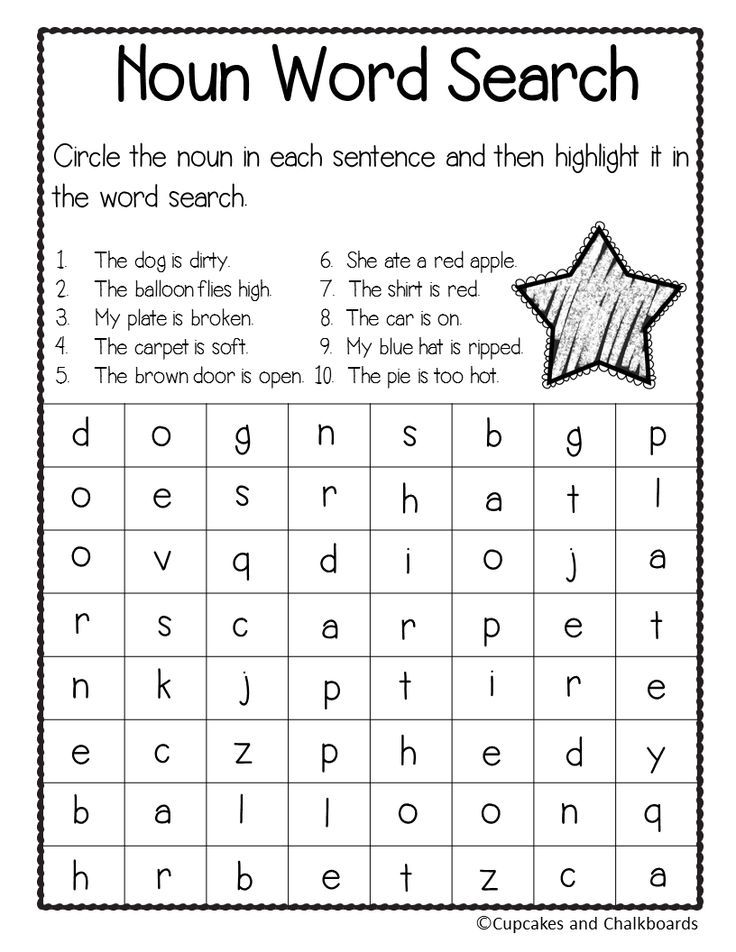 Even grandfather had a dream,
That he was standing at the blackboard
And he could not find the Moscow River on the map
.
Why did Petya wake up ten times today?
Because he is today
Entering first grade.
And again in poplar gilding,
And the school is like a ship at the pier,
Where the teacher's students are waiting,
To start a new life.
There is no richer and more generous person in the world,
than these people, eternally young.
We remember all our teachers,
Although we ourselves are already almost gray-haired.
They are the fate of each of us,
They pass through it like a red thread.
We proudly say every time
Simple three words: "This is my teacher."
We are all in his most reliable hands:
Scientist, doctor, politician and builder…
Always live in your students
And be happy, our captain-teacher!
Touching poems with wishes for graduates for first-graders - examples of works
Performances of first-graders on the line on the Day of Knowledge can be dedicated not only to thoughts and dreams of little students, but also good wishes to high school students.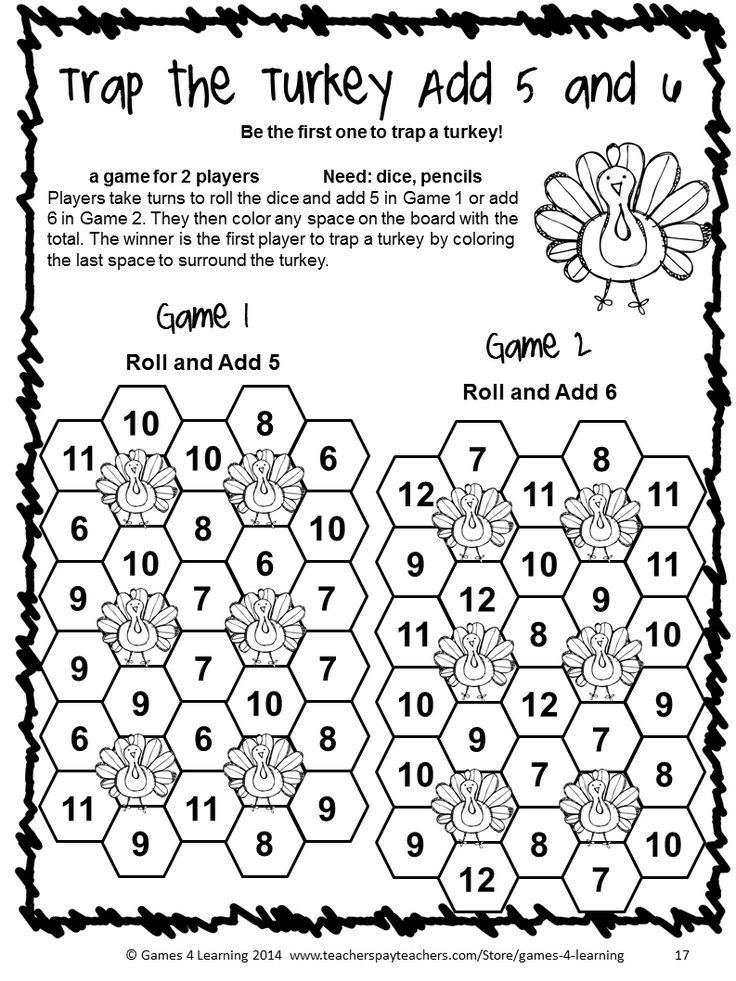 From the lips of the kids, beautiful and sweet congratulations of graduates will sound very touching and unusual.
Texts of touching verses with good wishes for graduates from first-graders
In order for children to be well prepared for speaking to graduates, it is recommended to select short and simple verses for learning. With them, first-graders will be able to sincerely wish all graduates to achieve new heights, pass exams successfully and simply prepare for annual tests.
Guys! We wish you success,
After all, you are worthy of all the highest praise!
And everything will work out for you, we know!
And your graduation ball will be the best!
You are solid and grown-up people,
Exams are waiting for you all ahead,
Someday we will be like that too,
And the kids will come to congratulate us.
We look at you with great admiration,
You are the pride of our school, without embellishment!
And with a wonderful mood today
Congratulations on the last day of school!
When selecting beautiful poems for first-graders among the proposed examples, it is recommended to pay attention to the meaning and text of the works.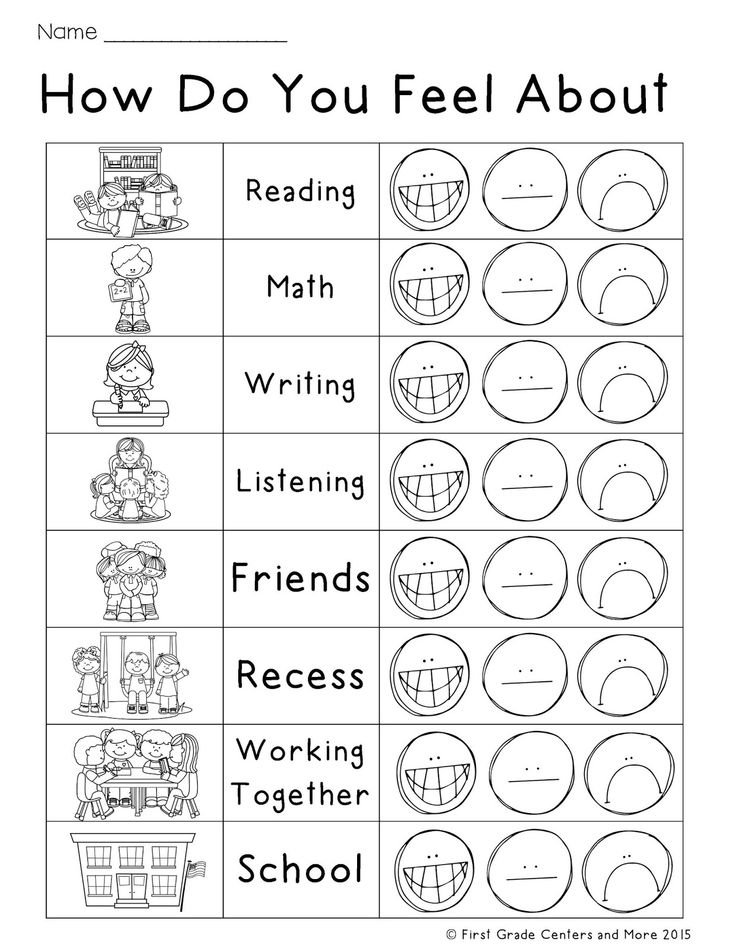 The beautiful poems of Pushkin and other classics are perfect for wishing good luck and success to all students present on the line. They will also help to talk about personal experiences, dreams of first-graders. Funny and funny poems by modern poets about the Day of Knowledge are optimal for wishing graduates and teachers a good mood throughout the school year. But funny and short works about the school can be learned to quickly prepare first-graders for the festive lineup on September 1. The short texts and video examples of speeches proposed above will help you easily prepare for the holiday and make it unforgettable for all guests.
After a hot and bright summer, I don't feel like going to school. I want to rest further, I want to swim in the river, sunbathe on the sand ... but not for new students - first-graders. After all, for them this is the first school holiday, the first trip to school and, in general, everything is first. To make this day memorable and become an even greater event for young students, be sure to give them the opportunity to speak at the solemn assembly.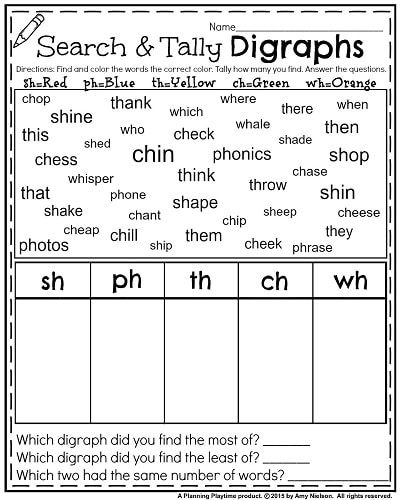 Beautiful and touching words of first-graders on the line in honor of September 1, the day of knowledge, this is not just a performance, this is a big step towards school life, which will be interesting, happy and the best.
As a rule, the words of first-graders are poems by which they get acquainted with the school, with teachers and with all the students of the school. Poems are pronounced by all first-graders in turn. During the summer holidays, each student learns his lines, four or more, rehearses, and tells them on the day of knowledge.
The first version of the verses:
First graders always perform at the September 1 line. Their words are a kind of oath before senior students and teachers. In their poems, first-graders say that they will love school, will do their homework and will not drop the honor of the school.
Second version of the verses:
Poems of first grade students on the day of knowledge is a tradition.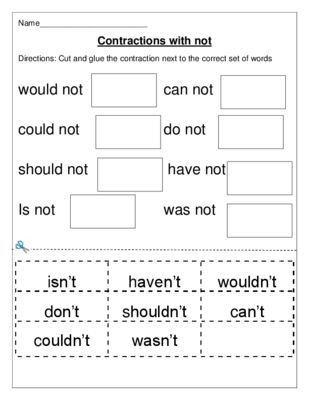 Although now many teachers are trying to slightly change this tradition. For example, instead of poetry, they learn skits with first-graders. Someone arranges a small flash mob, and some even dance and sing. In general, everyone is trying to make the holiday memorable and a success.
And this is a video of a beautiful flash mob, which was also organized by students of grade 1:
Agree - the variant with a groovy dance to a cheerful school song is just a godsend. But there is one caveat - if you decide to arrange a dance with first graders or something else, then it is better to refuse poetry. Too much at once you load the children, they may not cope. If it is possible to separate the children, then you can give poetry to one group, and dance or song to the second group.
We are now quite big,
We have come to school.
And now no one will say,
That we are kids.
2nd:
Make way, honest people
A first-grader is in front of you
I have a large briefcase
A new satchel is behind my back.

3rd:
Who got up early today?
Did you run quickly to school?
Well, of course, it's me
And my family is with me.

4th:
I go to school for the first time.
Carrying a briefcase for the first time.
I boldly open the book -
I'm already a student now.

5th:
I have a holiday today.
Never had a better day,
Because a "first grader"
Everyone calls me.


6th
Oh, how I want to learn!
We promise not to be lazy.
Do not be late for lessons
And please everyone with success.

7th:
A month or two ago
We went to kindergarten,
We ate a lot, sang a lot,
We wanted to grow up a lot.
8th:
Finally dreams come true,
Ahead - study,
Bright flowers everywhere,
Today is a special day!
9th:
We must now study,
Don't yawn and don't be lazy,
At "four" and "five"
At the lessons to answer.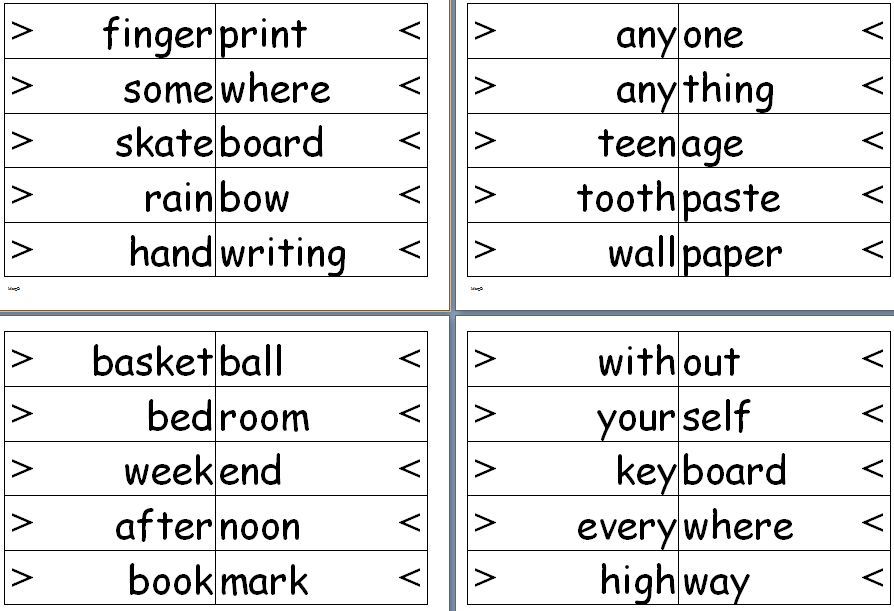 9th:
In a large and bright school
The door is open for us.
We all came to study,
We are schoolchildren now!
10th:
I looked in the mirror for a very long time
I looked at myself,
Everyone was surprised: when did
manage to grow up!
There was a robber kid yesterday,
And now I'm an adult, a schoolboy!
11th:
For some reason, mom and dad
So excited,
Like going to school instead of me
Gathered for the first time!
12th:
Dad was cleaning my shoes,
Shaking dust off me,
My big briefcase was being collected by my mother
Collected all day long!
13th:
I dreamed of books today,
We were walking in formation, we went to the briefcase,
Pencils in a notebook
They wrote: "Everything is in order!
We are clean, tidy, new,
We are ready to study!"
14th:

said "don't be bored" to my little sister and gave all the dolls to her.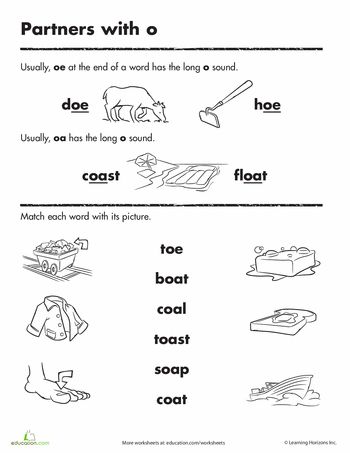 "You can't go with me,
You need to grow up a little!"
15. I can't sit at home
I don't feel like playing
I want to study as soon as possible
And become a first-grader

16. I ran and jumped,
I was afraid to be late.
Barely a briefcase under the arm
Mom managed to give

17. Stay at home, dolls,
I'm leaving to go to school,
No time to play now,
I'll read books!

0003 Read, write, count

19. Now life is different
I will come
Oh, dear mother!
What an adult I am!

20. Our first very best
Hurry, ring the bell!
Go home moms!
We'll have a lesson soon!

21st:
On this wonderful bright day
We are not too lazy to go to school,
We say: "Cozy class,
Welcome us!"
ALL (in unison):
We promise not to be lazy,
Just study well!

Kuzya. Today I give you, friends,
the Treasured key to our school.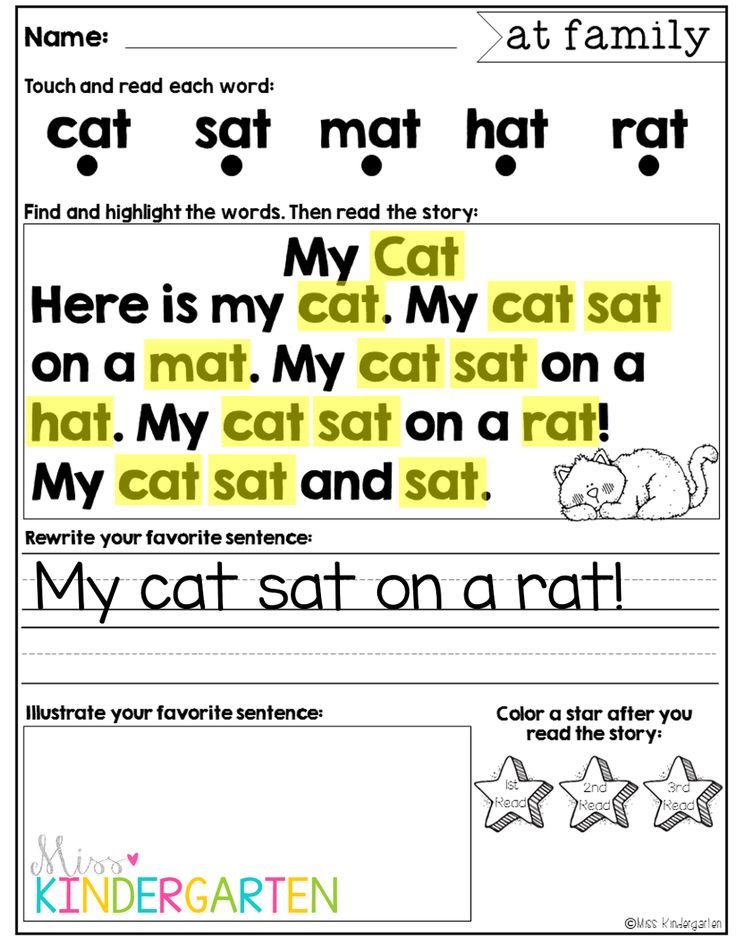 Well, teachers,
They will show the way to the world of knowledge.
Today senior friends
Presents to you.
So, to the school family
They accept you.
Let balloons
Carry dreams up.
Everything that you think now,
It will come true, believe me.
(8 music. First graders launch balls with a bell. Grade 11 gives gifts to first graders.)
DAY OF KNOWLEDGE FOR FIRST-GRADERS
(holiday script)
We often arrange various celebrations, including the first lesson for first graders, which is usually held in the classroom in the presence of parents. I am sure that the fabulous beginning sets the children in a special way, when children expect only something wonderful and amazing from their studies.
Advantages of this scenario:
 Only two people are involved in the organization of the holiday, so it can be held by a teacher (in the role of Madam Science) with the involvement of a high school student (in the role of Dunno).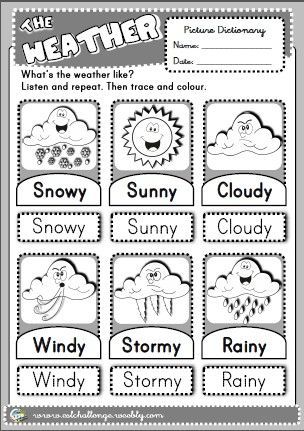 This holiday can also be organized by the theatrical circle of the school or held by the parents of first-graders themselves.
 The script is easy to remember. For example, Mrs. Science may not memorize at all, but use a hint text placed in a beautiful folder. The script, in principle, does not require preliminary rehearsals.
 The scenario minimizes the participation of children. As a rule, it is still difficult to organize first graders in terms of holding a festive event with their participation: there is little time for rehearsals and there is no experience for children to work together. In addition, the teacher practically does not know the children, and there is no certainty that the children at the performance will not get confused, will not mix up the words and the order of the speech.
 You can distribute any poems on the school theme to the children in advance. As the script progresses, it is possible to insert these verses. Moreover, when verses fall out of the script (the child gets sick, gets nervous and cannot tell - the script does not lose anything).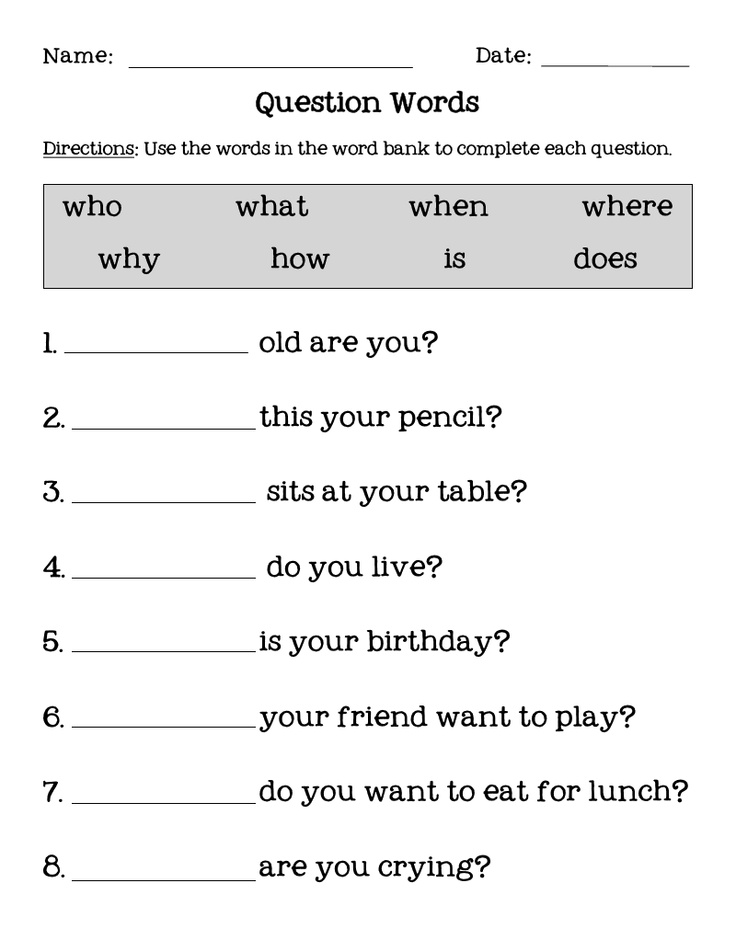  Props and costumes for performers are easy to make.
The script is designed for 25-30 minutes of presentation. Taking into account the opening speech of the teacher and the likely performances of the children, the duration of the event will be 35-40 minutes. That is, just the first lesson.
Lady Science costume. If possible, take any light evening dress as a basis, which you decorate with paper letters and numbers. Take self-adhesive paper, print letters and numbers in a mirror image on the printer. Then they need to be cut out with a designer knife and pasted on the dress in random order. After the holiday, the letters are easily detached. If the role of the Lady of Science is played by the teacher, then the letters and numbers are glued directly onto the teacher's costume, and to complete the image, it is good to put on a cloak of translucent shiny fabric (an organza cut), which is embroidered with letters and numbers in advance. Lady Science has a set of your first grade curriculum textbooks and a magic pointer (instead of a magic wand) as props.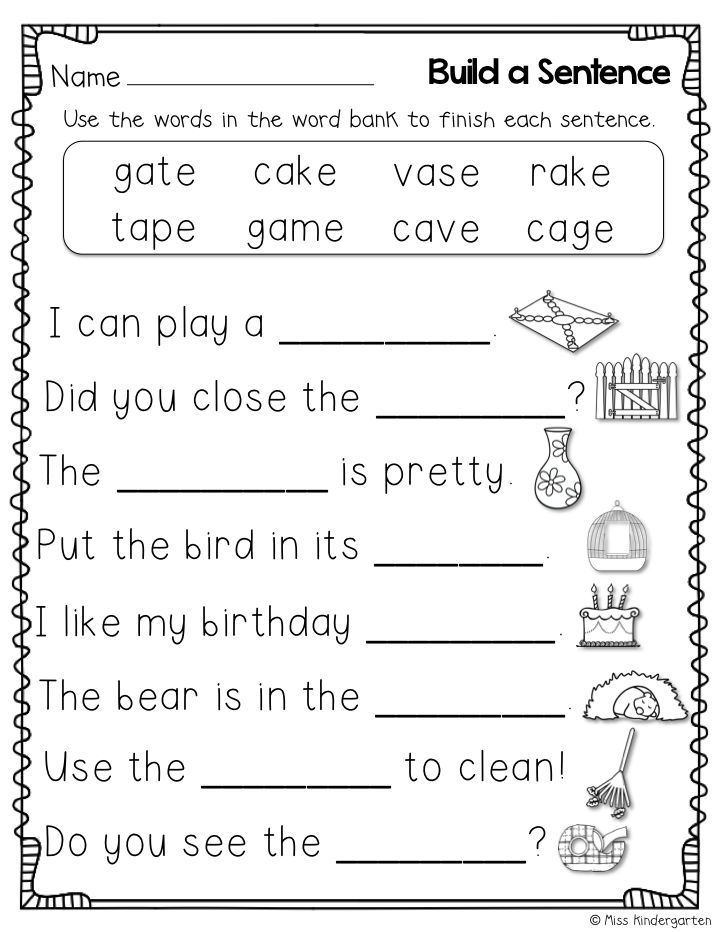 The easiest way to do it is by wrapping a regular pointer in foil.
Dunno Suit - these are bright shorts with straps (overalls-shorts) and a T-shirt, a bright wide tie (can be made from a wide satin ribbon). The main attribute of Dunno's costume is a hat. A hat can be purchased at a special store or made independently from cardboard if you do not plan to use it in the future (see hat pattern below). ). Dunno has a shabby briefcase, a fishing rod and a bucket.
Madam Science enters.
MAD SCIENCE: It's autumn. Hello school!
The cheerful bell rang,
And you entered for the first time
Into a bright and spacious classroom!
What is needed here? Do not be lazy
And study diligently,
To know about everything in the world
And get fives.
Hello guys! Hello! Allow me to introduce myself. I am Mrs Science. Welcome to my magical land - the Land of Knowledge. I am in charge of all the numbers and geometric shapes, I know all the rules for writing words and help all smart and important books to be written.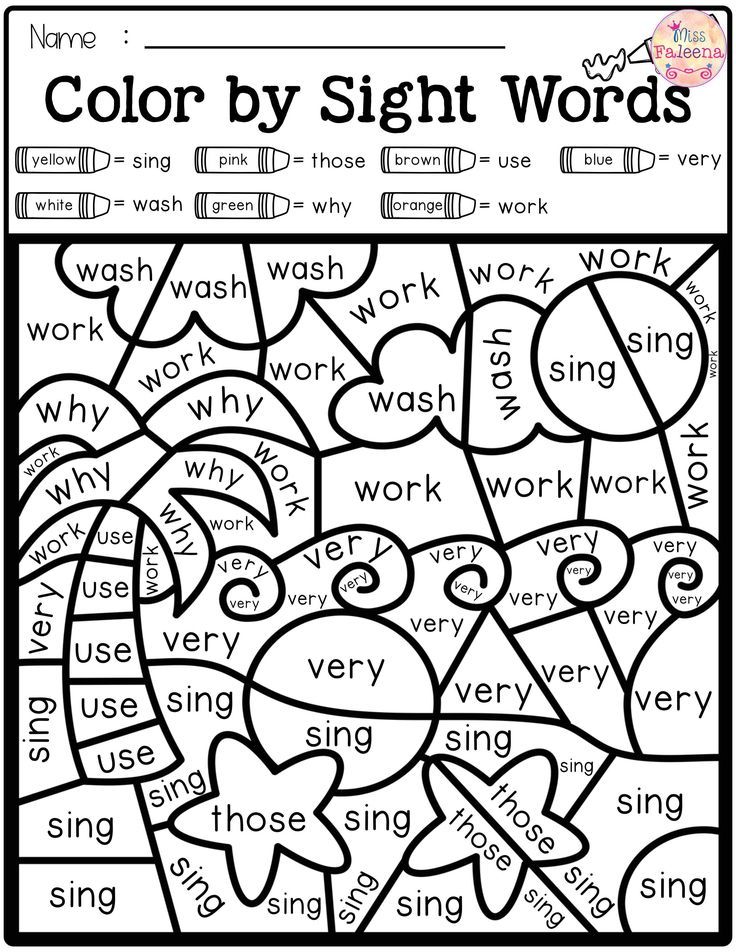 And today I open the doors to a magical land for you, first graders. In my magical land of Knowledge, discoveries and miracles await you, if you just don't be lazy, but start working. Are there lazy people among you? (children scream no) And the couch potatoes? (children scream no) It's so pleasing! After all, in my magical country there is no place for those who are lazy, outrageous and do not want to learn. And so that it would not be difficult for you, I will give you my assistants on the road: the Queen of Numbers, the Sorceress of Letters, the Magician Rainbow Colors, the Magician Golden Hands, the Fairy Singing Notes (expand the list depending on your school's program) . In my country, many fairies and queens, magicians and wizards have their own magical books. Now I will introduce you to them.
(shows Mathematics textbook)
In this book for the parade
The numbers lined up:
One-two-three-four-five,
To teach you how to count,
Add and subtract,
And solve all the puzzles.
(shows the textbook on the subject "World around")
Why do streams flow?
Why do flowers grow?
Where did the sparrow dine?
We need to find out everything soon!
This is a book about nature,
About animals, about the weather,
About trees and flowers,
About animals and beetles.
Shows the ABC (Primer)
To read books,
You need to learn all the letters.
Dashes, drawings, dots,
Letters formed into lines.
And when you put the phrases together,
You will read all the books at once!
Do you know that fairy-tale heroes sent you congratulations? Yes, yes, because all fairy-tale heroes also once learned something, they graduated from a fairy-tale school and know how to write. And now many fairy-tale characters are happy to congratulate you on your first day of school and pass on their advice. Guess who sent them to you.
Large coloring pages and wish-poems are pre-printed on sheets of paper (coloring pages can be taken ).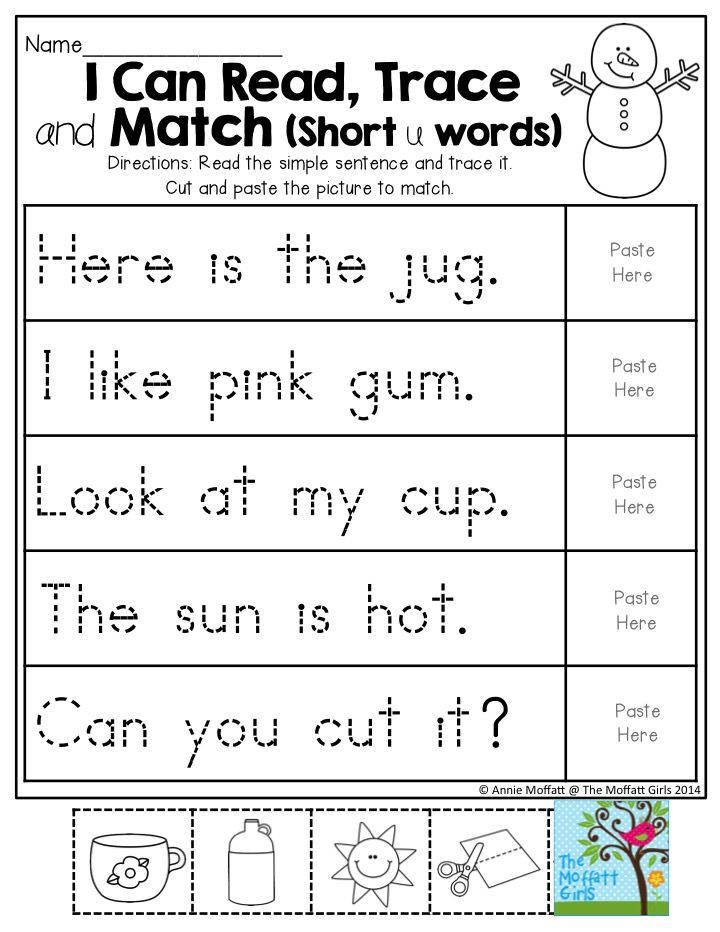 Mrs. Science reads the riddle-wish, and when the children guess, she shows a picture to show the correctness of the guess. Among the riddles there are both elementary ones that any first grader can guess, and complex ones for erudite children.
1. If you walk across the field and find some money, don't rush to buy a samovar, as I did. Better buy a new interesting book. (Buzzing fly)
2. We, all three cheerful brothers, would like to congratulate you on the beginning of the school year. Learn better, and then you will be able to build the same solid stone house as our brother Naf-Naf! (Three little pigs)
3. Do not run around the classroom during breaks, otherwise you may accidentally break a vase or drop a golden egg. And then I will have to incubate a new egg, not a golden one, but a simple one. (chicken Ryaba)
4. Congratulations to all first graders! I want to be smart and be sure to learn to read. And then when dad Carlo gave me the alphabet, I exchanged it for a ticket to the puppet theater, which I am very sorry about.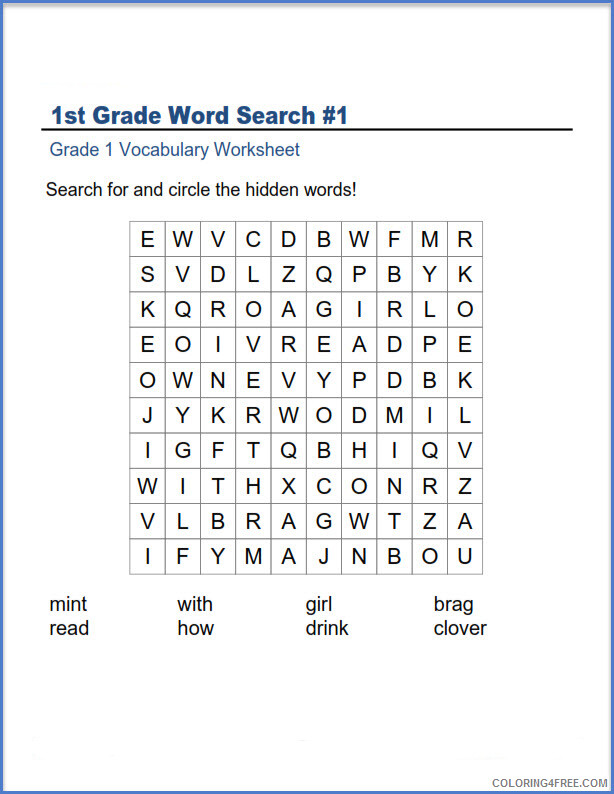 Take care of your textbooks! (Pinocchio)
5. Study as hard as you can at school, and not only in the sciences, but also in courtesy. And then one day a girl Masha came to visit us. She ate our porridge, broke Mishutka's chair and even lay on our beds! (Three Bears)
6. I also dream of going to school like you! If I had studied at school, I would have learned that the Wolf is a cunning predator, and you should never talk to him and, moreover, say where my grandmother lives. (Little Red Riding Hood)
7. Congratulations on your admission to school. I have, by the way, achieved amazing success both in my studies at Hogwarts School of Magical Sciences and in the game of Quidditch. (Harry Potter)
8. We, six young fairies, congratulate you on the start of the school year and hope that you will study perfectly, as we do at the Alfea school of the magic dimension Magix. (Tekna, Flora, Layla, Musa, Stela, Bloom, - Wings club fairies from Wings cartoon)
UNKNOWN: Hey guys! Let's all go fishing together!
LADY SCIENCE: What an impolite boy! Don't you know to say hello first? Hello boy!
NEZNATSKA: Hello, hello!
LADY SCIENCE: Tell me, who are you?
DON'T KNOW: What, you didn't recognize me? Yes, I'm a stranger!
LADY SCIENCE: And where are you going, Dunno?
Dunno: Go fishing.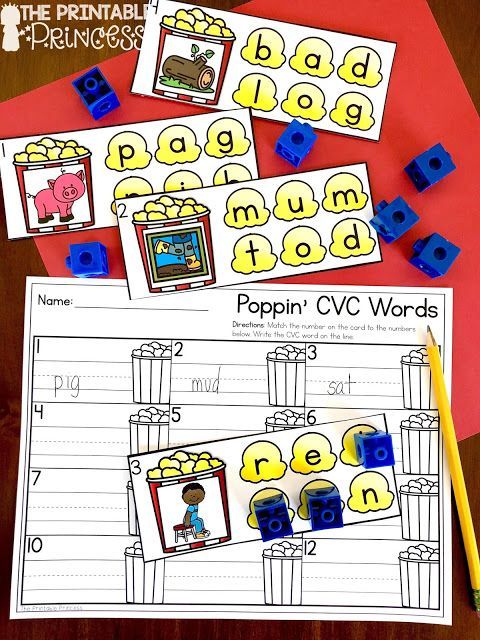 Here I have a fishing rod, and a bucket!
LADY SCIENCE: Oh, don't you know that today is the first of September and all the kids have to go to school?!
UNKNOWN: And what does this mean that no one will go fishing with me?
LADY SCIENCE: Of course not!. Really guys? (children answer)
dunno (throwing rod) : Well, then I won't go either. Fishing alone is boring, there is no one to even talk to...
LADY SCIENCE: That's right, come to our school, you will study.
DON'T KNOW: Study? Is it to work and work or what? Ha! And why do I need it? I'm so smart!
MRS SCIENCE (surprised) : Don't you like studying?
dunno (sings ditties) :
I love to be lazy,
I don't want to study at all,
That's the kind of student I am.
Look at my diary!
I tear textbooks, notebooks,
I forget about order.
I don't like comments,
I often sleep in class.
I confess, homework
I'm terribly lazy to do it.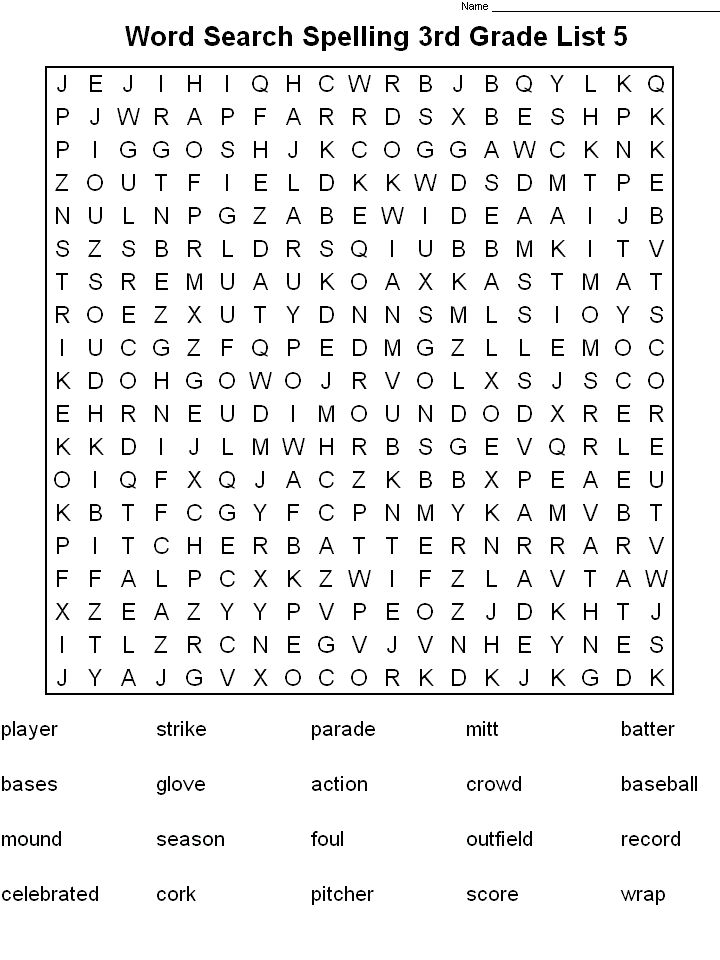 I don't need to read books,
I will walk all day!
LADY SCIENCE: Oh, how can that be! How can you not want to read?
(can be assigned to learn and recite a verse to a child)
How good it is to be able to read!
Don't pester your mother.
Don't shake grandma:
"Read, please! Read!"
Don't beg your sister:
"Well, read another page!"
No need to call,
No need to wait,
And you can take it and read it!
MRS SCIENCE (angrily) : Complete disgrace, is it possible to live without books? Have you never opened a book?
DON'T KNOW: Opened, opened! Here, look! (takes out a rucksack and shows a torn book) Here I drew a tank, and here - a bug. Here I colored the picture. You know, here such a cool Winnie the Pooh was drawn. Well, here I tore off the page...
LADY SCIENCE: Why?
DON'T KNOW: To make a check, like this! (shows a jackdaw from a magazine sheet, lets it fly around the class) See how great it flies!
MAD SCIENCE: What's that stain?
DON'T KNOW: It's from the sausage.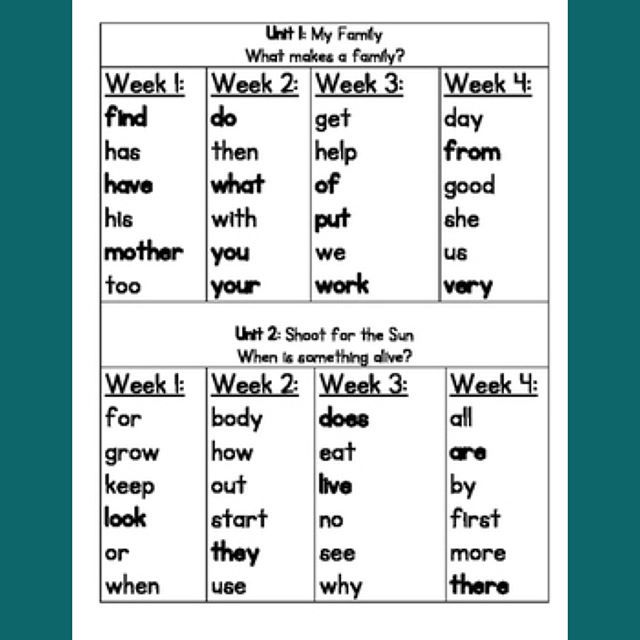 LADY SCIENCE: Why did you put the sausage in the book?
Dunno: Well, I bought a sausage in the canteen, and then my nose itched. I wanted to scratch my nose, but my hands were busy with sausage. Well, I opened the ABC and put it down. And what? And the sausage is clean, and there was no need to look for a plate. I think it's a great idea!
LADY SCIENCE: But the page in the ABC is dirty!
DON'T KNOW: Just think! There are still so many pages in this Azubka!
LADY SCIENCE: And why is your whole book wrinkled, pages sticking out in all directions?
DON'T KNOW: It's Znayka - my friend - to blame! He constantly criticizes me "Non-knowing can't do anything, forgets letters, confuses numbers ..." So I hit him on the head with this textbook.
LADY SCIENCE: Oh, now it's clear why you can't study... You offend all textbooks and books.
DON'T: Do I hate books? This is when I offended them?
LADY SCIENCE: Guys, how can you draw in a textbook? (children speak their mind)
DON'T KNOW: And why not, it makes him more beautiful! (children speak their mind)
LADY SCIENCE: Can you put sausages in a book? (children speak their mind) Can pages be torn out? (children speak their mind)
DON'T KNOW: Where can I get it from?
LADY SCIENCE: Remember, you can't rip pages out of books at all.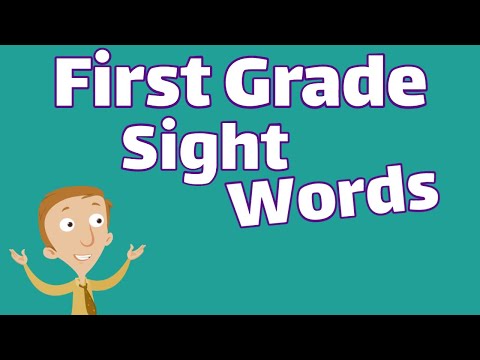 Is it possible to fight with the ABC and other books? (children speak their mind)
DON'T KNOW: What can you fight with?
LADY SCIENCE: Nothing at school. At school, they don't fight at all, but knowledge is gained. Remember, Dunno, books love accuracy and cleanliness, otherwise they won't share their magic with you.
DON'T KNOW: What kind of magic? I looked through all the books - and there is not a single magic wand, not a single invisibility cap or walking boots. Only the letters are different.
LADY SCIENCE: Books have the magic of fairy tales, the wonders of adventure, the enchanting rhymes of poetry. Books teach people how to be kind, noble. Thanks to books, people become smart - and this is the most important magic.
DON'T KNOW: Yes, well? No, you're all lying! I do not understand why the guys came to school. Sitting at desks every day is sheer boredom! You better go fishing with me!
LADY SCIENCE: And it's not boring at all even at school, and why the guys came here, they'll tell you themselves.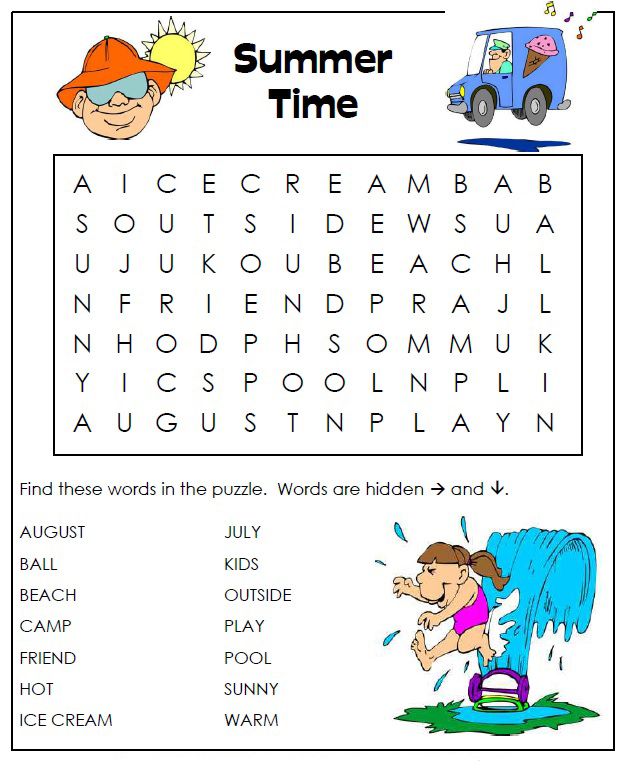 Children read learned poems about school and knowledge.
LADY SCIENCE: Do you understand, Dunno? The school is very interesting. And the guys expect only good things from their studies.
DON'T KNOW: That's in vain. The teachers at the school are all harmful, and they find fault with the children. This I have verified in my experience. Yes Yes! Last year Pinocchio persuaded me to go to first grade. Papa Carlo gave him the ABC, and Pinocchio decided to learn to read. He invited me along as well. I still didn't have time to learn anything, and the teachers started picking on me! Well, I left school. Fishing.
LADY SCIENCE: How did the teachers pick on you, may I ask?
DON'T KNOW: I caught a frog in the swamp and brought it to school. But the frog didn't want to sit in the briefcase, as soon as it jumped out, right on the teacher's table! How to croak! Well, I was punished. For what? I didn't croak!
LADY SCIENCE: Hey, is it okay to bring a frog to school? (children answer) Of course not! So I see you have a briefcase, like all our first graders.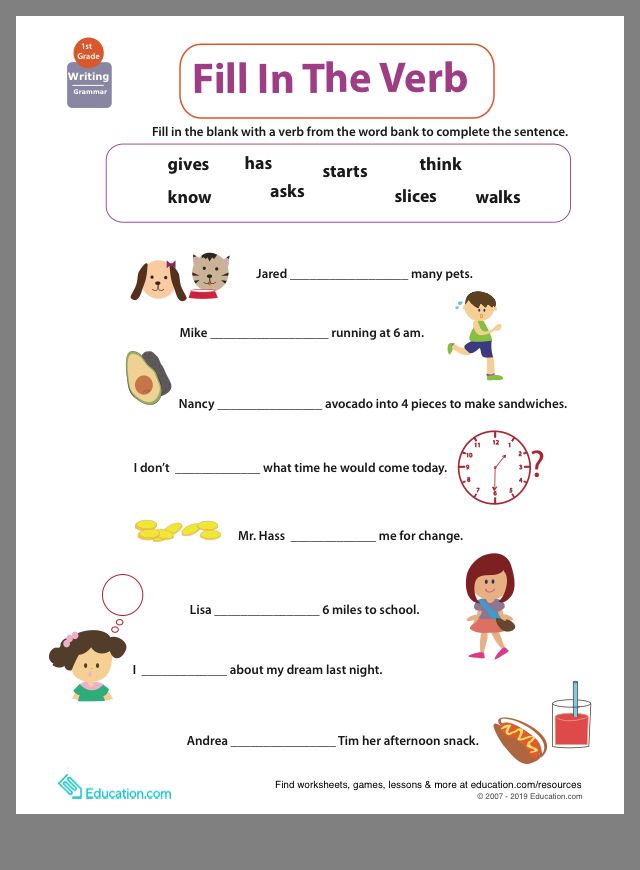 Show me what you put in your briefcase.
Dunno begins to deliver toys from a briefcase: a small ball, a disheveled doll, a pistol, a tambourine, and similar inappropriate things. Each subject is played out, Dunno says that when the lesson is boring, it's fun to shoot from a pistol like this, and the ball is needed to throw it at a neighbor on the desk, and the doll sings "la-la-la", etc.
LADY SCIENCE: Is it possible to play with a doll or shoot a pistol in class? You, I see, do not understand at all what can and cannot be done at school. Well, nothing, the guys will tell you now. Come on, guys, you will clap your hands if I name what you can do at school, and if I name what they don't do at school, don't clap! (actions are called: make noise, shout, count, draw, run around desks, talk loudly in class, solve problems and examples, sing, spit and bite ...) Well done guys, you know what you can and cannot do at school. Real first graders will never make a mistake and take the wrong things to school - a doll or a gun.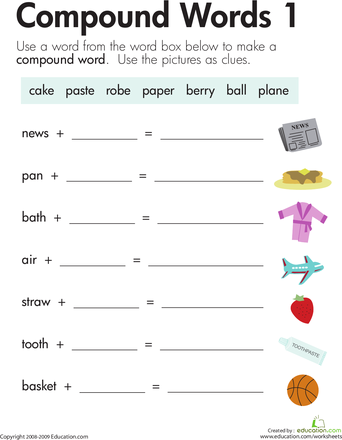 But our first-graders know very well what subjects they cannot do without at school. And you try to guess!
1. Now I'm in a cage, then in a line,
Write on me if you can,
You can draw
Because I... (notebook)
2. I am black, red, yellow, blue,
Filled in the middle.
I am friends with a sharp sharpener,
And what I want, I'll draw. (pencil)
3. How boring, brothers,
On your back you ride
You don't respect
somehow throw
Week after week..
This is a complaint... (briefcase)
4. He helps the teacher,
He orders strictly:
Then sit down and study
Then get up, disperse,
Collects for a lesson,
Teacher's friend... (call)
5. In this narrow box
You will find pencils
Pens, erasers, paper clips, buttons,
Anything for the soul. (pencil case)
6. I love directness.
And the straight line itself.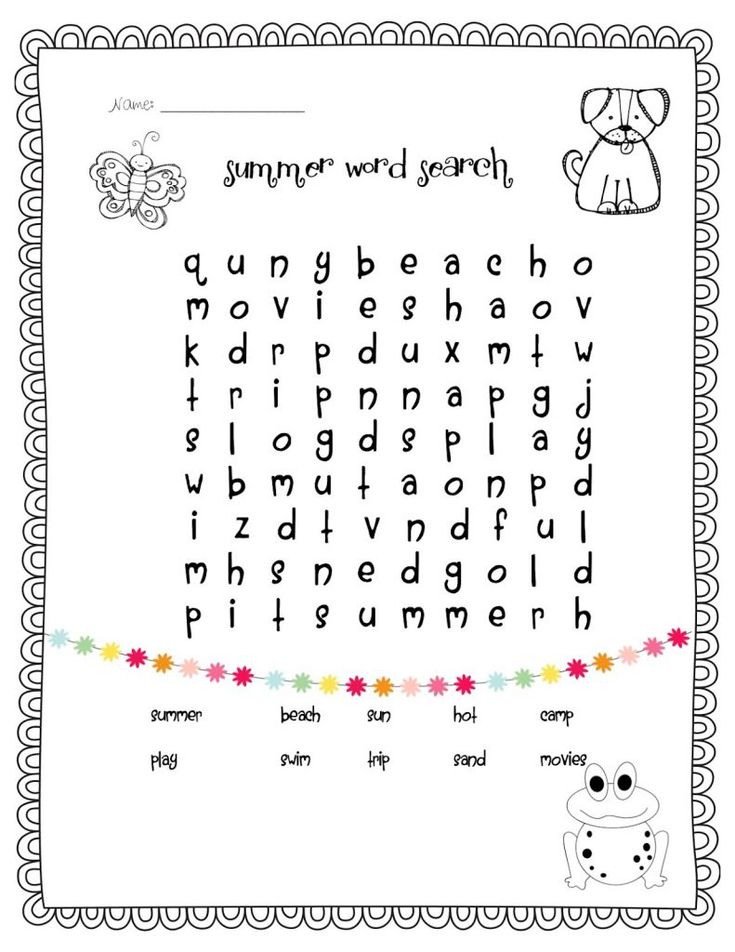 Make a straight line
I help people. (ruler)
7. Live in a hard book
Cunning brothers.
Ten of them, but these brothers
Everyone in the world will count. (numbers)
DON'T KNOW: Your riddles are wrong, complicated. I didn't like them.
LADY SCIENCE: That's because you didn't think properly and couldn't guess.
Dunno: What am I, Vasilisa the Wise, to think? No, I don't like thinking. I'll go fishing, I'll catch a fish ... (grabs a fishing rod, heads for the exit, but Mistress Science stops him)
LADY SCIENCE: And we'll fish here too.
UNKNOWN: Fish?
LADY SCIENCE: No, not a fish, but a ball!
DON'T KNOW: Perhaps I'll stay here for a while longer. I love to play ball. And what's the game? Football?
LADY SCIENCE: No, we're going to play an interesting science game of what color is what. I will throw the ball to the guys, and they will catch it and say what color this object is.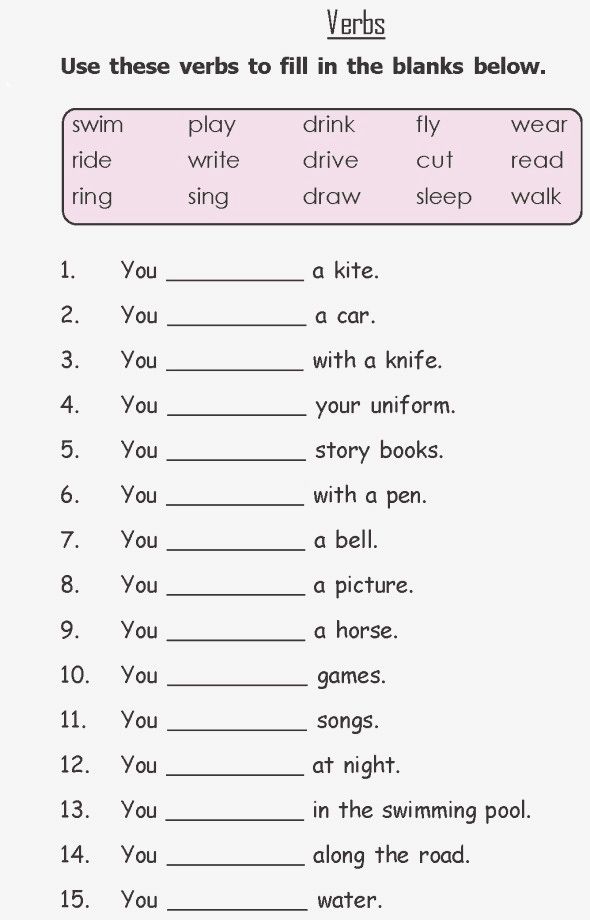 (throws the ball and says: lemon, carrot, cucumber, orange, frog, fox, crocodile, apricot...)
DON'T KNOW: What about me?
Mrs. Science throws the ball to Dunno.
LADY SCIENCE: What color are beets?
DON'T KNOW: Black!
LADY SCIENCE: Why black?
DON'T KNOW IT: She's rotten!
LADY SCIENCE: No, Dunno, burgundy beets. Let's try again. What color is an apple?
DON'T KNOW: Nothing!
MAD SCIENCE: Why is that?
UNKNOWN: Because I ate it!
LADY SCIENCE (shaking head accusingly) : Yes, you still have a lot to learn...
DON'T KNOW: Here's another one! I do not want to study! It's not fun.
LADY SCIENCE: What's fun?
DON'T KNOW: Well, sing, play catch-up, draw all sorts of pictures…
LADY SCIENCE: Oh, Dunno! But in school, they also learn this. They learn to sing songs, because life is sad without music. They learn to draw, because without colors life will be dim.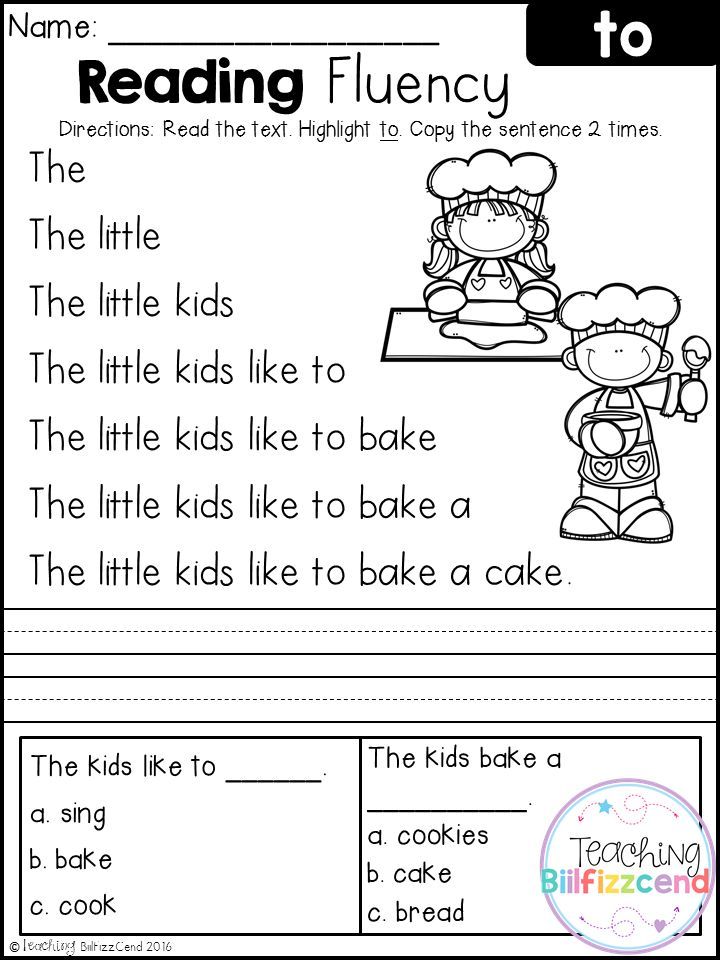 They learn to work, because without work you can't even pull a fish out of a pond. And in physical education classes, they learn to run and jump to be dexterous and strong.
DON'T KNOWN: Yeah... Probably, I didn't study in vain... Maybe try? So be it, this year I will definitely try to study, and not be lazy!
MISS SCIENCE: Trust him guys? Let's take to the magical Land of Knowledge with us? (children answer) So be it, come with us, Dunno. If you definitely decided to become a first grader, like our guys, then you need to say the first grader's oath. And, most importantly, then fulfill everything that you promise in this oath.
The first grader's oath is read standing up. Madam science reads the lines of the oath, and the children and Dunno repeat the word "we swear."
FIRST GRADE Oath

Learn letters, learn to read... We swear!
Learn to write and count by summer... We swear
Try hard at the lesson and not count flies.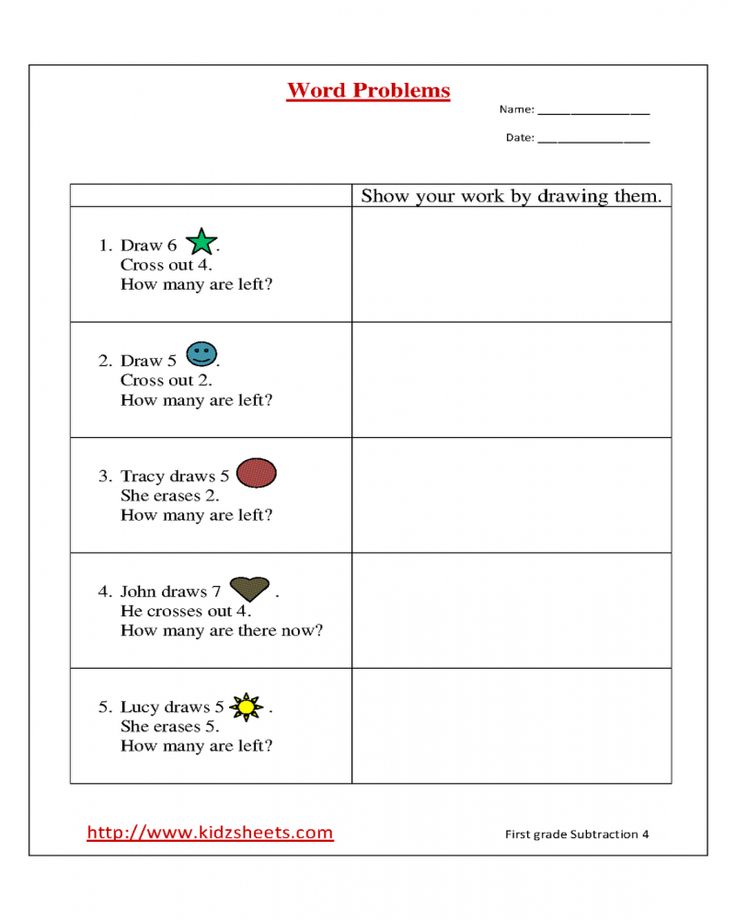 .. We swear!
Keep the textbook, don't drop it or tear it... We swear!
Complete your homework... We swear
Come to school on time... We swear
Become smarter and mature in a year... We swear!
Become the pride of parents and teachers... We swear! We swear! We swear!

LADY SCIENCE: Now it's time for you to go to the Land of Knowledge, because now you have become real schoolchildren. But in the end, I want to give all first graders a little magic - we will try to find out what grades our guys will study for. What grades are given to children who study well? (children's answers) That's right, four and five.
Game "Ratings".
In advance, make circles with a diameter of about 8 cm out of cardboard. Marks are written on each circle - 2, 3, 4, 5. Make 2 pieces for twos and threes, and fours and fives - at the rate of 2-3 good marks for each child. Mrs. Science demonstrates "scores", shows that there are twos and threes. Make a bag with a secret compartment in advance.
To do this, take a regular paper bag for gifts. An additional layer of paper is glued to the bottom so that a secret pocket is obtained. All scores are defiantly placed in the bag, but Ms. Science neatly separates deuces and triples into an additional compartment. During the competition, Mrs. Science goes through the rows, the children put their hand in the bag and pull out 2-3 circles with marks. It is clear that all children draw only good grades. The number of circles must be calculated so that all good marks are sorted out by the end of the competition.
LADY SCIENCE: These are miracles! Look, you all only have 4 and 5! Where are the twos and threes? Well, let's see! (Mrs. Science puts her hand into the bag and pulls out all the deuces and triples from a secret pocket, shows them to the children). Look, there are threes and twos left in the package! That's how miracles are! This means that in this class there will be no underachievers, no losers. Let's all clap our hands together so that this magic comes true and you study only for good grades.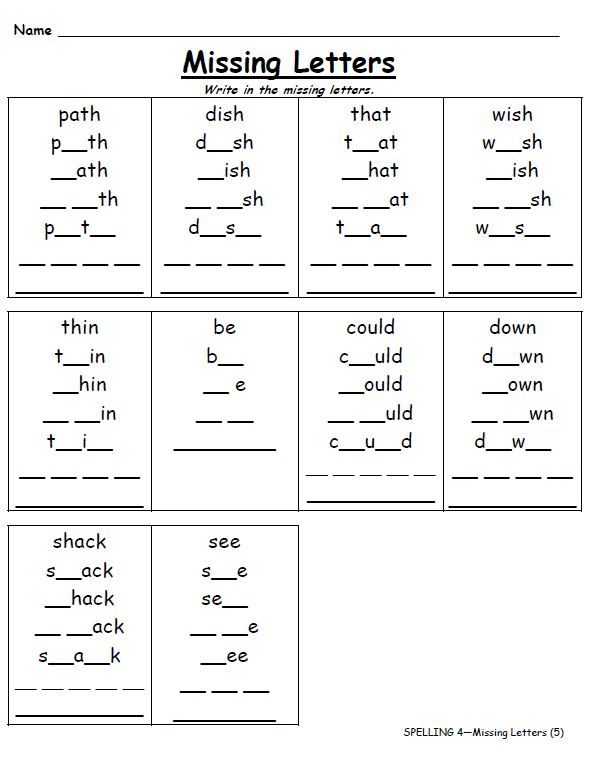 Well, it's time for me to leave. But I do not say goodbye to you and wait for you in my amazing and wonderful Land of Knowledge!
Handing out textbooks, gifts for September 1, etc.
A universal selection of gift ideas for every occasion and occasion. Surprise your friends and loved ones! ;)
Very soon the last summer vacation days will fly by and thousands of schoolchildren across the country will step into the hospitably open doors of their native schools. On the festive lines, timed to coincide with the date of September 1, the excited faces of students, their parents and the entire teaching staff will flicker.
Grade 11 words
Those who have spent many years at their desks have accumulated a lot of school experience. But very soon they will have to leave their native land, therefore, for all 11-graders it is important not only to say goodbye to the educational institution with dignity, but also to greet those who are just about to set foot on the school path.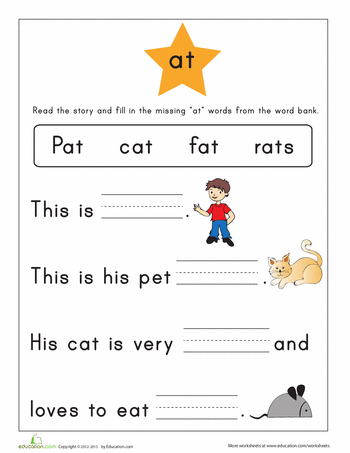 This also applies to ninth-graders, many of whom also complete their studies. You can advise such speech options for future graduates for first graders:
On this day, September 1, I hasten to congratulate our little brothers and sisters on behalf of all eleventh graders on the Day of Knowledge. We look at all of you and are a little jealous, because soon we will say goodbye to school, and you still have the most wonderful moments ahead. Respect your teachers, study "good" and "excellent", be naughty, but in moderation. And most importantly, do not be afraid to gain new knowledge that will definitely come in handy in the future. After all, we were also as naive as you, and also discovered the world around us with the help of teachers. We wish you to boldly walk through life and bear the title of a schoolboy with honor!
We congratulate all the guys on the Day of Knowledge! We proudly look at the kids, our next shift. Soon we will leave these walls, but we will always remember the school. We hope that you, dear first-graders, will also study with passion and diligence in order to join the ranks of new graduates over time. We know how difficult it can sometimes be to learn new material. But we believe in you and wish only high grades, easy lessons and friendly teachers.
We know that today you are not stupid:

Elegant, cool as never before.

Schooling is not fun at all,

A very serious matter. Yes Yes!

Every yesterday there was a kid and a prankster,

And now a schoolboy and a first grader.

You will have to study diligently in the future,

Science, the steppe has already spread before you.

Beautiful and important, with flowers in your hand,

You go with a knapsack, not light.

Try five always you miss

And a lot of pressure in learning.
Words of the first teacher to first graders
The role of the very first teacher and at the same time the class teacher is an extremely responsible task.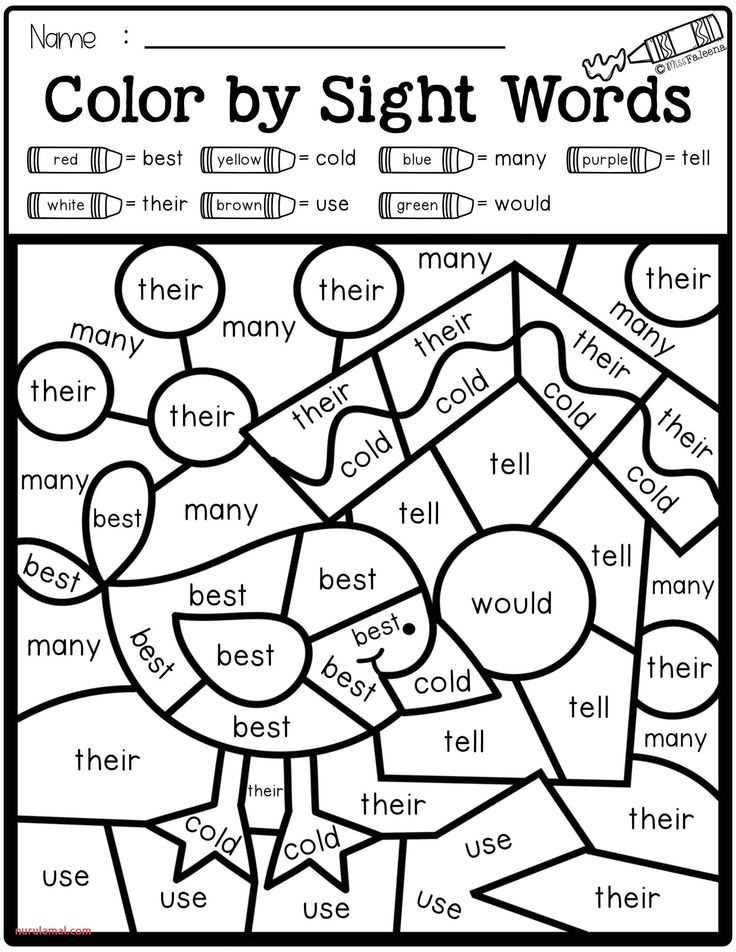 After all, it was he who was entrusted not only to establish relations with the guys, but also to instill such a love for learning so that they would carry it through for many years. Therefore, the future mentor must carefully select the necessary words for the first-graders whom he will have to teach and educate.
The role of the very first teacher and at the same time the class teacher is an extremely responsible task. After all, it was he who was entrusted not only to establish relations with the guys, but also to instill such a love for learning so that they would carry it through for many years.
Therefore, the future mentor must carefully select the necessary words for the first-graders whom he is to teach and educate.
My dear first graders! On September 1, a new time begins for you, where interesting books, educational lessons, school friendships and many other entertaining things are waiting for you! Looking at you, so small and smart, I see in everyone's eyes a desire to quickly get to know the world of miracles and knowledge. I am very pleased that it is I who will lead you towards knowledge and discoveries. Soon you will sit down at your desks to learn reading, writing, counting, foreign languages. Be diligent, hardworking and then study will be a joy to you. Happy holiday to you! And may this day be forever in your hearts.
Hello kids! You're already a five-minute first-grader. Your smart faces show how worried you are and how impatiently you are waiting for the first call in your life. I want to congratulate you and your parents on this great holiday, because Knowledge Day is a great event that you will remember for many years. A cozy school class is already waiting for its future students. Briefcases, primers, notebooks will soon become a part of your life. I will try not only to teach you how to read and write, but also to make every effort to make the school your second home. I wish you that the craving for something new never weakens in your soul, and that study is easy and simple. With all my heart I congratulate you dear first-graders! I wish you success, strength and achievements to each of you!
Greetings, dear guys! Today you all have become a little more mature and you can see from the emotions of your family how happy they are for this moment. There is nothing more wonderful than learning new things, absorbing knowledge day by day. Never give up, always strive for the high and the good. I believe that the years spent at school among reliable friends and our talented teachers will help you become worthy respected people. I promise to always help you in conquering school heights and be by your side in difficult times. I hope we will become friends with you, and the lessons will not be a burden to you. I wish you to study diligently, never lose heart and please your parents only with excellent grades!
Today many of you

Go to the first class with a bouquet!

Find comrades for yourself

And gain school experience.

Beautiful flowers in hand

For your teacher.

A large portfolio behind your back,

You are growing up rapidly.

I wish you all from the bottom of my heart

Learning is easy;

Class marks and a medal,

Patience and perseverance.
Parents' congratulations for first graders
The moment when his child goes to school is one of the most important in the life of every parent. After all, this is a sign that the child has matured and taken the first step towards independence. For many, this is a very touching situation. The solemn line is a great opportunity to express your feelings and say a parting word:
Every year, on Knowledge Day, the school opens its arms to new students. Today it also accepts our children - first-graders. Dear children, on this day you will find a new school family that will help you experience a lot of adventures and make new true friends. Going on a journey through the land of knowledge, you will make many amazing discoveries along the way. Courage, curiosity and perseverance will definitely help you in this. And your reliable guide and assistant will be a teacher who will answer all your questions and support you in difficult times. Let me congratulate you all on the start of the educational process. May your first year spent at school be the most memorable, fun and educational! Good luck, friends!
Knowledge Day is the kindest and brightest holiday. I see how the eyes of first-graders shine, how the faces of their relatives and teachers shine. On behalf of the parents of those who cross the school threshold for the first time today, I would like to wish perseverance, curiosity and diligence to each student. Today, school doors will open for the first time for our children, but they will never be closed again. During the study, these walls will become truly family for everyone. A magical world full of wonderful discoveries and amazing opportunities awaits every first grader there. So, dear kids, walk more boldly towards knowledge, and parents and teachers will definitely help you on this difficult path. Happy holiday!
From the bottom of our hearts, we parents would like to congratulate our little first graders! It is for you that all the warmest wishes sound today. Let every school day not only open something new for you, but also help you develop talents, make friends, learn about the world around you. What you learn over the years will determine your entire future life. I would like this day to remain in your hearts as the brightest and most pleasant memory. Many parents now have tears in their eyes, but these are tears of joy and pride for you, dear children, because you are turning from kids into real schoolchildren. Let everyone be protected by guardian angels! Good luck to you, diligence and all the best!
Today is the first call for all of you,

It rings and carries away along the new road.

The lesson is about to begin,

Acquaintance with the school desk, book, class, school.

We wish you all from the bottom of our hearts

Strive for success and knowledge.

In case of difficulties, do not retreat,

And achieve all the goals you have planned.
First-graders response on the line on September 1
Well, how on such a significant day not to give a response to the smallest ones? The appearance of first graders to speak in front of the audience always causes a real sensation. Usually kids are not yet ready for long formal speeches, so it is easier for them to express their emotions in a poetic or song form. Short poems can be funny and sad, sublime and simple, but they sound equally sweet and touching.
Everyone is a little worried:

After all, on a bright autumn day

We are on the doorstep with bouquets

We are going to the school of the future.

There is a first time for everything,

We are going to the first class.

The school will become like a house,

We will find knowledge in it.

We will boldly sit down for books,

ABCs and primers.

Let's draw on the blackboard with chalk

Our first words.

We so want to learn,

Understand the primer.

Every page of it

Soon we will easily read it.

And in each subject only get fives.
The following options also sound good:
We no longer go to kindergarten,

The fun days are over.

School has started and we will soon

We will get the first grades in the diaries

We used to love to play at school,

But today the game is over.

But they envy as much as they can,

All preschoolers from our yard.

We put the books in our briefcases,

All notebooks and pencils.

We got up early in the morning

And we are in a hurry to the school line.

Anyway, we firmly promise

Get four or five.
Here comes the magic hour,

We are going to our first class.

We will keep in order

Books, pens and notebooks.

We will not be lazy here,

And work and study.

So that the teacher praises us,

For five every time.

We will study the program,

To make my mother happy.

And although we are just children,

We will find out in the world!
With excitement in the first class,

We all walk together.

We have portfolios,

We all need to study.

Will always help us

Teacher and textbook.

To quickly become smart

And wise as a wizard.

Now any of us -

Excited, cheerful.

We need knowledge,

Hurry, hurry to school!
I hope you enjoyed the September 1st holiday performance options.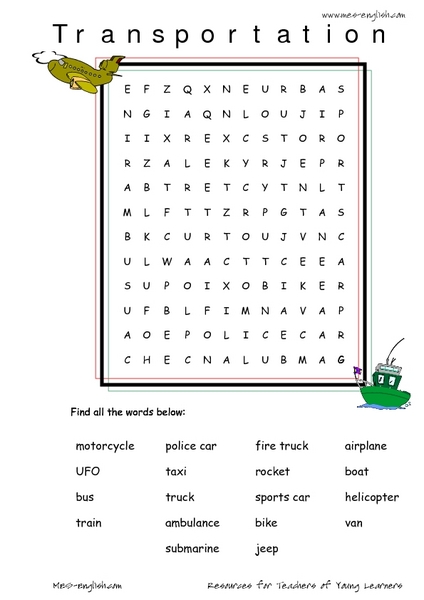 Based on them, you can easily compose your own personal appeal, with a little effort and imagination.
With that, I say goodbye to you. Subscribe to the blog, share publications with friends on social networks. Coming soon you will find new interesting materials. See you soon!
Sincerely, Anastasia Skoreva
Elderberry jam: benefits and harms
Find out if we will meet. Dream interpretation of the house of the sun. How to correctly formulate a question in the process of fortune-telling
what a child should know and be able to
language. Today our expert will try to answer the question of what results in learning English a child should achieve by the end of the first school year.

Marina Dukhanina - teacher Allright.com
There is a single English program for elementary grades recommended by the Ministry of Education. For example, in Russia, in most general education schools, the study of a foreign language begins in the second grade.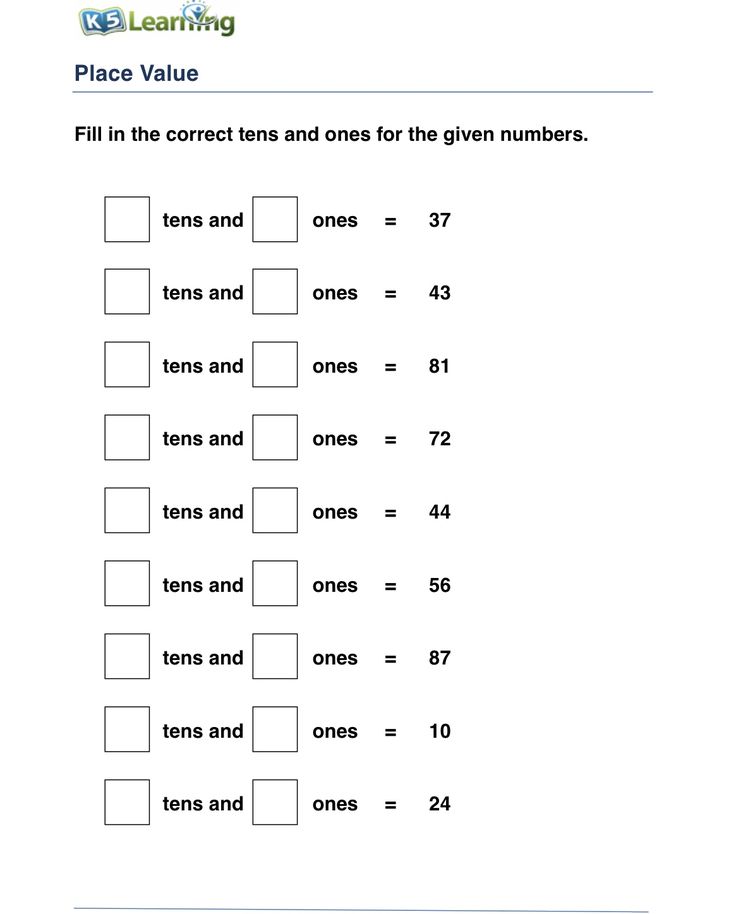 Some schools (gymnasiums, or specialized schools with in-depth study of English) introduce this subject from the first year of study.
However, this does not mean that already in the first grade the child will begin to read and write confidently. At this time, the school English program is built on the principle of verbal lead . This means that at first the child learns to distinguish English speech by ear and copy it.
Methods of teaching English to children aged 7
During the lessons, children listen to stories while looking at pictures and comics. They repeat the words after the announcer and the teacher, learn to pronounce them on their own. The main attention is paid to the development of oral speech and vocabulary replenishment.
As for the letters and alphabet , their study in the first grade is not necessarily , and depends on the particular school or even the teacher. In some schools, letters begin to be taught already from the second quarter, which will greatly facilitate the task for second-graders, when, according to the program, the student will have to master the entire alphabet in just a few lessons.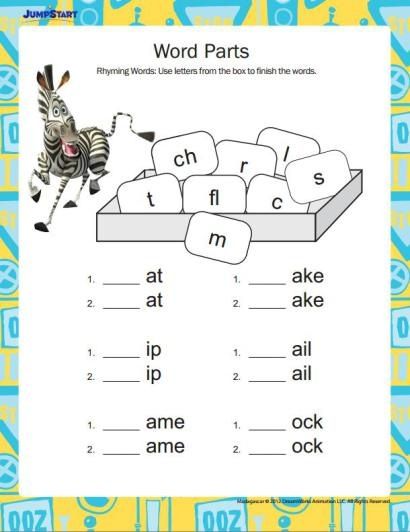 On the other hand, it may not be easy for children to learn the English alphabet in the first grade, as they still need to learn Russian letters and numbers.

What a first grader should know by the end of the year
So, here is a list of what a child who studied English in the first grade should know:
1. Skills:
- Participate in simple dialogues, be able to say hello and goodbye, answer questions about yourself.
- Describe yourself, your family, a friend, an animal, a briefcase, a room according to the model within 5 sentences.
---
Advice: do not ask your child to spontaneously talk about a given topic, because even in Russian it is usually difficult for children to talk about something smoothly.
---
– Listen to the words and expressions that have been studied during the year.
- Understand the basic content of simple stories based on familiar words based on pictures.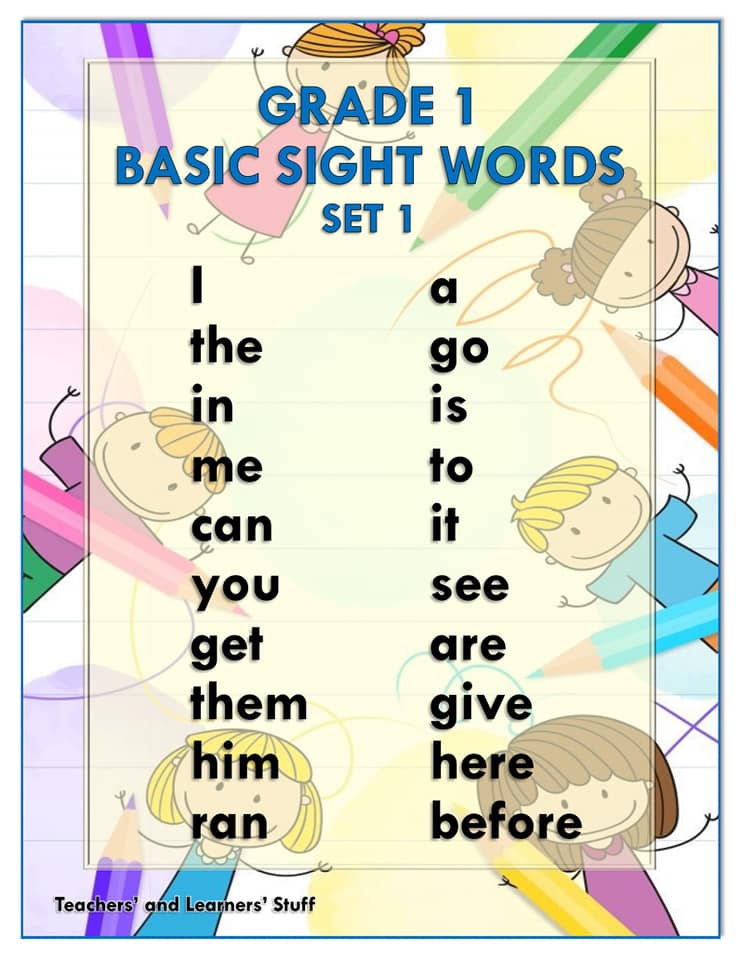 [banner_popup]
2. Basic words and expressions:
💁
Acquaintance in English
Hello! Goodbye!
What's your name? – My name is…
How are you? – I'm fine, thank you.
How old are you? – I'm seven.
I'm a boy / girl.
🎨 Colors
It's yellow / green / blue / red/ orange / pink / black / brown / gray / white / purple.
🔢 Numbers from 1 to 10
👪 Family
This is my family. This is my mum / mother / dad / father / brother / sister.
I have got a (mother).
🕺 Teacher commands and simple phrases
Stand up! Sit down! Open your book! Close your book! Clap your hands! look! Listen! Yes! No! thank you!
🏫 School
I have got a book / pen / pencil / rubber / ruler / bag / pencil case.
This is my (pen).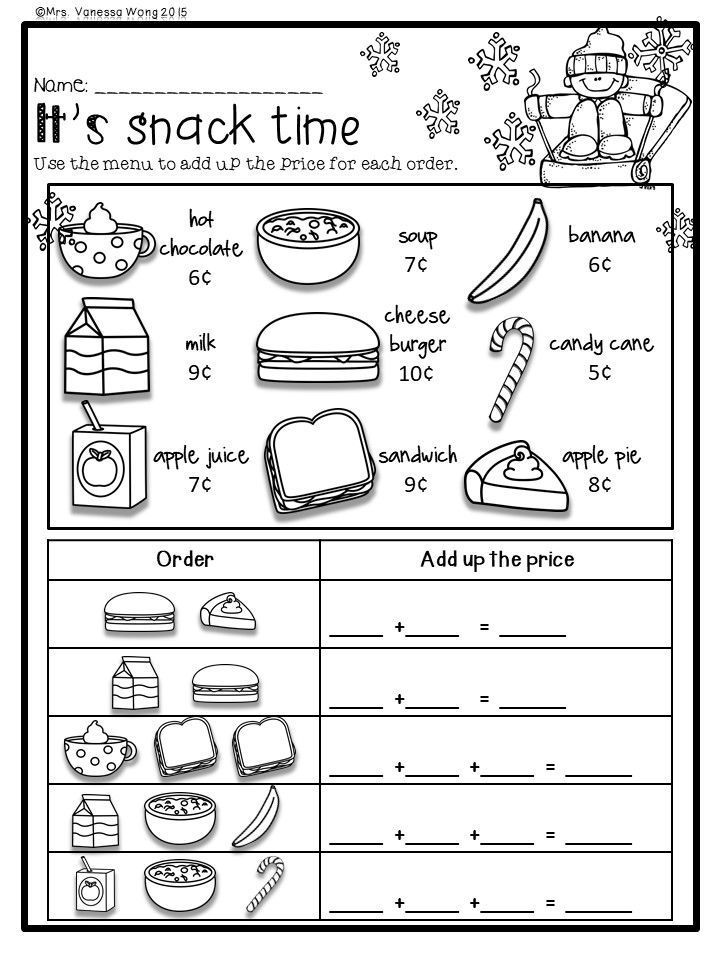 My (pen) is (blue).
🐶 Animals
I have got a cat / dog / parrot / rabbit / mouse / hamster / tortoise.
This is a monkey / elephant / crocodile / bird / duck.
This is my (cat).
It is (big) and (black).
It has got (a nose).
It can (run).
🔑 Room
I have got a bed / table / chair / TV.
This is my room/house.
My (room) is big /small.
My (chair) is (brown).
🎮 Toys
I have got a ball / doll / plane / car / train / boat / bike / kite / teddy bear / drums / guitar.
This is my (car). It is (red).
💃 Skills
I can run / jump / play / climb / swim / eat / drink / dance / sing.
I can' t fly.