Kangaroo story for kids
Story for Kids: How the Kangaroo Got Its Tail?
This is an aboriginal tale all the way from Australia. In this story, there is a wombat and a kangaroo that got along just fine but one fine day something happens and they begin plotting revenge on one another. What will happen when they finally execute their wicked plans?
Australian aboriginal myths or stories are also known as Dreamtime. They are performed by the aboriginals. These are symbolic of the accumulated wisdom of time immemorial which they also refer to as the Dreamtime.
Now let's think about what the kangaroo did? Since the wombat treated him badly he got really angry and hurt him. Do you think that was the right thing to do?
Do let us know what you think by leaving your thoughts in the comments below. Parents, please talk about this with your children and let us know what they say.
Far off in Dreamtime, Mirram, the kangaroo, and Warreen, the wombat, were men. Both of them lived in the vast jungles in Australia and both of them got along fine.
You could call them friends. They spent their day hunting all day long.
At night, Warreen, the wombat, made a lovely gunyah for himself with soft bark and leaves while Mirram, the kangaroo, liked to sleep in the open. Mirram treated the lovely soft grass like his mattress and the beautiful clear blue sky as his quilt. He never bothered building himself a house. He thought he was just fine outside.
One day, the weather turned bad. They both looked up at the sky. The sky was cloudy, the wind was chilly. Warren ran and tugged himself in his gunyah. Mirram got worried. Mirram pacified himself, "If it rains I'm going to seek shelter with my friend. I'm sure the Wombat will let me in." Mirram went and sat by a rock and closed his eyes. He felt a big drop of rain fall on his nose. It had started to pour. The sky rumbled loudly. Mirram, the kangaroo, was scared. He quickly ran towards the trees to seek shelter under them but it was pouring like cats and dogs. The trees failed to provide shelter to Mirram.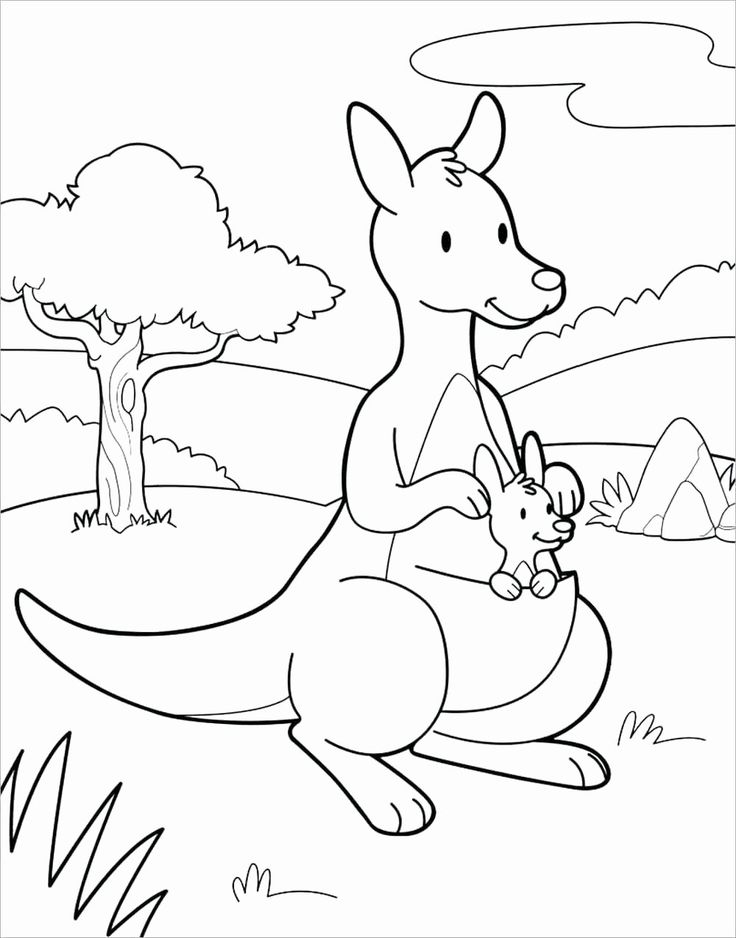 Mirram looked at Warreen's tent. The gunyah was waterproof. Warreen was fast asleep in it.
Mirram ran towards Warreen's tent and called his friend, "Hello. Let me in Warreen. Hello Mr. Wombat. Please let me in. It's extremely cold outside. It is raining."
The wombat opened his eyes and grumpily looked at the kangaroo and said, "Oh! go away, will you? You careless kangaroo, don't you have enough grey cells? Don't you know, you need to have a roof over your head? It rains! Now let me sleep!" The wombat went back to bed.
Mirram turned around dejected. He sat by the rock, the rain continued to pour, and the chilly wind continued to blow. He tried to light himself a fire but everything was so wet. Mirram was cold, he looked again at Warreen's gunyah. He thought, perhaps his friend will allow him in now. He went to try his luck again.
"Hi, Warreen. I know, I know I've been careless but please could you give me a little place in your tent, tonight.
Tomorrow I am going to build myself a lovely home. I will not bother you again."
"Oh, Mirram. You are so annoying. There is no place in my tent." Miriam saw there was enough place in the tent. "But I'm not going to bother you. I will be in that corner over there. Believe me, I will not bother you. Please let me stay for one night."
"No, no, no. just get out of my tent this very minute Mirram. I've had a very busy day and I don't want to entertain any guests now." Saying that the wombat pushed the kangaroo out of his tent.
Sitting in the rain, the kangaroo was cold but more than anything else he was angry. He hatched a wicked plan. He picked up an enormous rock and dragged himself huffing and puffing towards the wombat's tent. He went straight in and smashed the rock on the wombat's head. Wombat woke up with a start. The wombat did not die but the wombat's head had become flat. The wombat cried out in pain, "Oh Mirram, you wicked Mirram.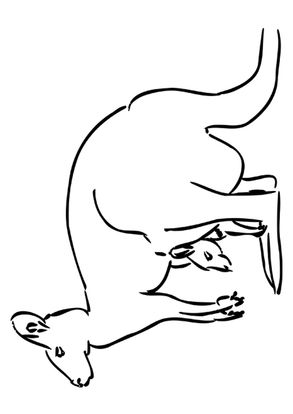 How could you hurt me? My goodness."
"Warreen, I've hurt you because you are mean and selfish. I curse you that from now on you and your generations to come will have a flat-head." Saying this, Mirram stormed out of the tent.
Warreen was angry. He wanted his revenge. Yes, he had been selfish but that didn't give Mirram the right to hit him on his head with a rock. Warreen, in pain, plotted his revenge through the night.
The next morning he saw the kangaroo chasing a possum. The wombat picked up a spear and tip-toed right behind the kangaroo. Warreen pierced the spear through Mirram's back.
"Ouch! That hurts!"
"Huh! And this, my friend, is revenge. I curse you Mr Kangaroo, all your life you will walk with a spear in your back. You will wander all over Australia without a house. You will never be able to build a house for yourself."
Since then the kangaroo has a big spear-like long tail and whenever he jumps, the tail thumps on the ground.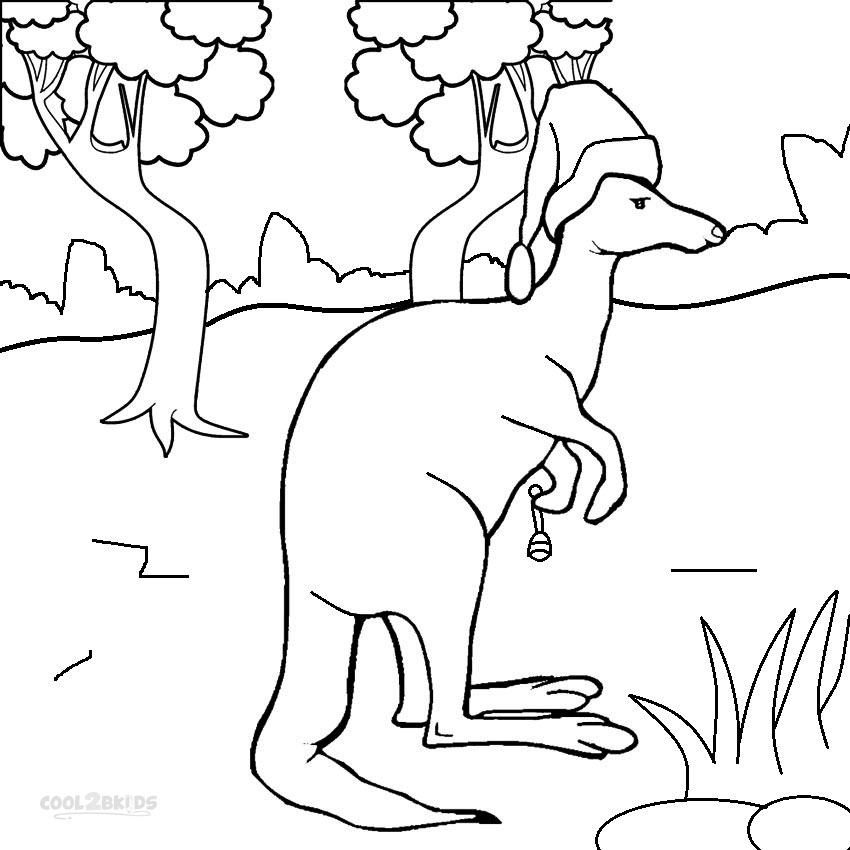 Even today, kangaroos don't build themselves a home. As far as wombats are concerned, well, they are still selfish and still flat-headed and you can find them in Australia.
10 Best Books Starring Kangaroos by Margaret Robson Kett
Posted by CBethM on September 13, 2021 in Author Posts, Top Ten Lists | 3 Comments
It's the animal holding up one side of the Australian coat-of-arms. Europeans who encountered First Nations people speaking Guugu-Yimidhirr language in what is now northern Queensland over two hundred years ago heard them describe this strange animal as 'ganjurru'.
The kangaroo is adorably quirky and seems purpose built for picture books about mother-child relationships.
My friend Amy of Montgomery County (MD) Public Libraries and I first met when I was on a year's exchange at Fairfax County (VA) Public Library.  My storytime companion then was a homemade puppet called Kangaroo Brown – the book that became my staple for her to perform also became Number 1 in this list.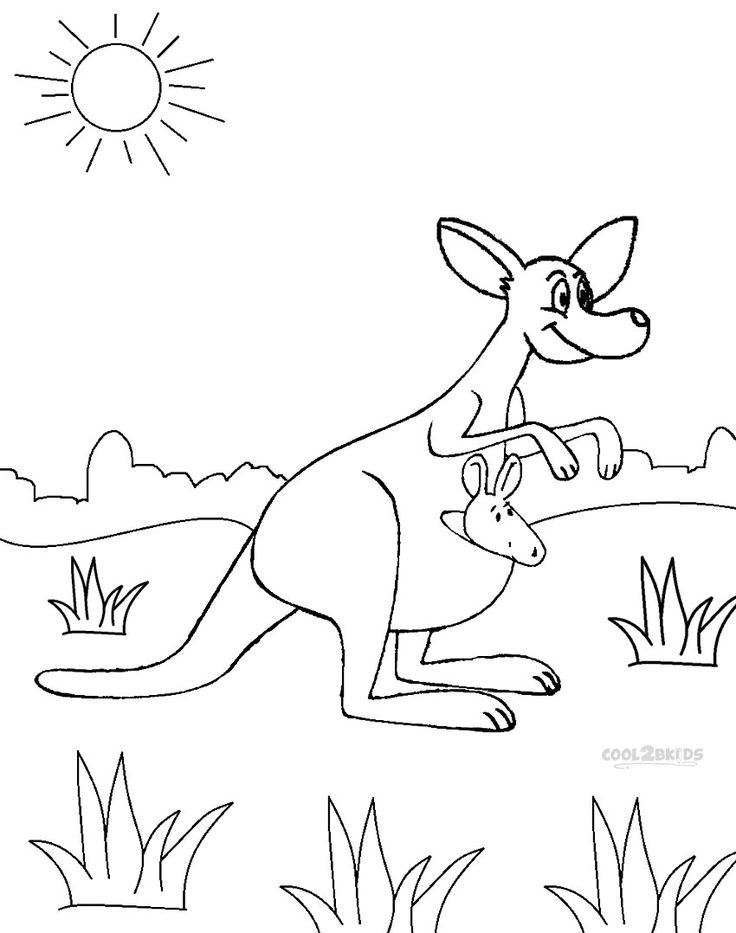 1. Joey Runs Away by Jack Kent (Angus & Robertson)
Jack Kent's mother kangaroo is a frazzled housekeeper and Joey leaves home. 'Word soon got around that Joey's mother had an empty room,' and absurdity abounds as each animal – and an entire rabbit family – tries it out for size.
Joey finds temporary homes, the last one in a mailman's pouch, which delivers him where he ought to be. A classic tale of wanting what you already have.
This started me wondering where the homegrown picture books with a kangaroo as the main character were, and I've been looking ever since. Here's an selection of some I've found.
2. How the Kangaroos got their Tails by George Mung Mung Lirrmiyarri, illustrated by the children of Warmun community (Scholastic Australia)
Before kangaroos had tails, there were some with short arms, and some with long arms. Which one of them was better at finding sugarbag (honey from native bees)? The exuberant paintings are the responses of primary (elementary) school kids when their Elders shared this traditional story with them.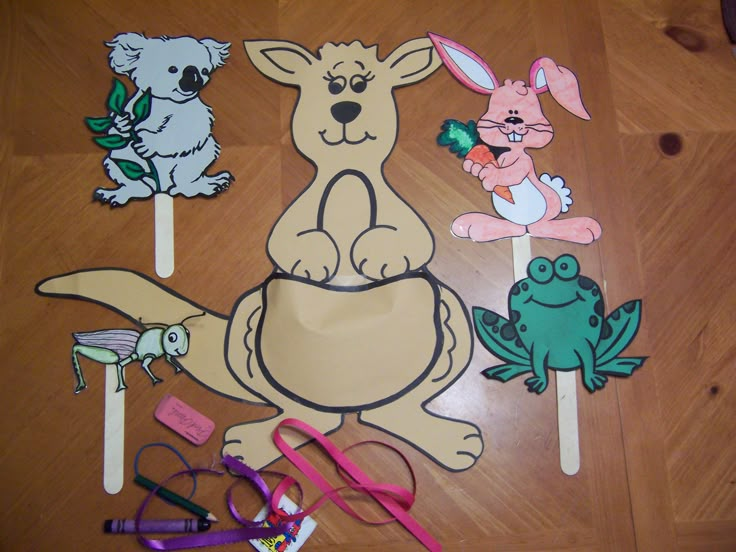 The Kija people live in the East Kimberley of Western Australia and Pamela Lofts worked with them to produce this book.
3. Malu Kangaroo by Judith Morecroft, illustrated by Bronwyn Bancroft  (Little Hare Books)
Bronwyn Bancroft is a distinguished Bundjalung artist of New South Wales who has illustrated many picture books. Author Morecroft has imagined Malu Kangaroo longing to be at one with the ocean, and demonstrating how to make a surfboard for the First People to enjoy it too. This book is a riot of colour and shapes made by water and land, and demonstrates the unbroken tradition of Indigenous storytelling on this continent over the past 60,000 years.
True story: Kangaroos can be seen on the beach and in the surf in Queensland https://www.youtube.com/watch?v=MQWWkmLG5Q8
4. Skippy the Bush Kangaroo by Victor Barnes, illustrated by Walter Stackpool (Golden Press)
This was an Australian television series produced in the 1960s and exported overseas.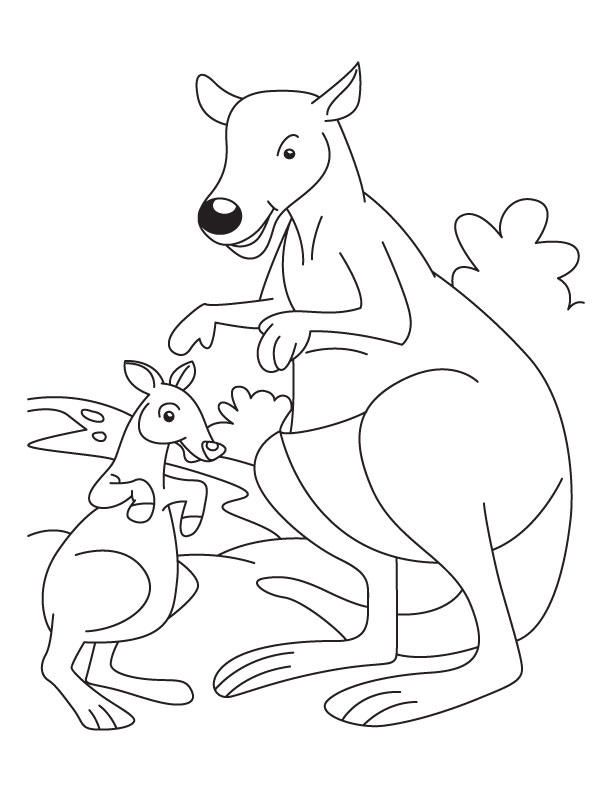 Skippy, found as a joey, was raised as an orphan but Dad the park ranger is adamant that she is not a pet and must live as a wild kangaroo. However she is devoted to Sonny who calls her by blowing on a gum leaf whenever he gets into scrapes. Think Lassie with a pouch.
5. Josephine Wants to Dance by Jackie French, illustrated by Bruce Whatley (Angus & Robertson)
This award-winning Aussie duo are famous for the wonderfully deadpan Diary of a Wombat and its sequels. Josephine the kangaroo doesn't let her huge feet and enormous tail get in the way of her urge to learn to dance. This story plays on the idea that doubters should never get in the way of a dream but the shoes might present a bit of a challenge. Bonus cameo by Wombat.
6. Karoo the Kangaroo by Kurt Wiese (E M Hale and Company)
German-born Wiese was working in the export trade in China in 1914, the outbreak of World War I, and was interned in prison camps in Australia for the duration.
He spent his time sketching and painting and obviously observed kangaroos at close range – the exquisite lithographs in this book show their natural movements as individuals and in mobs. This book was first published in 1929, at the start of his long and successful career as an illustrator.
7. Just a Minute! by Anita Harper, illustrated by Susan Hellard (Puffin Books)
The author and illustrator are British but the family dynamics depicted in this book are universal. A child copes with the busyness of life at their own pace, which doesn't always sync with that of others, but 'once in a while, everyone is ready at the same time.'  That they are all kangaroos living in the suburbs is the opportunity for more humour – the small joey sitting reading Roo magazine while its father twirls the car keys on his tail is a delight.
8. El Canguro tiene Mamá? by Eric Carle (HarperCollins)
The master collage artist is at work in this delightful Spanish language edition of Does a Kangaroo Have a Mother Too?  Although the title character appears only briefly, Carle has his macropod mama leaping across a parched Aussie landscape with her joey hanging on and enjoying the ride.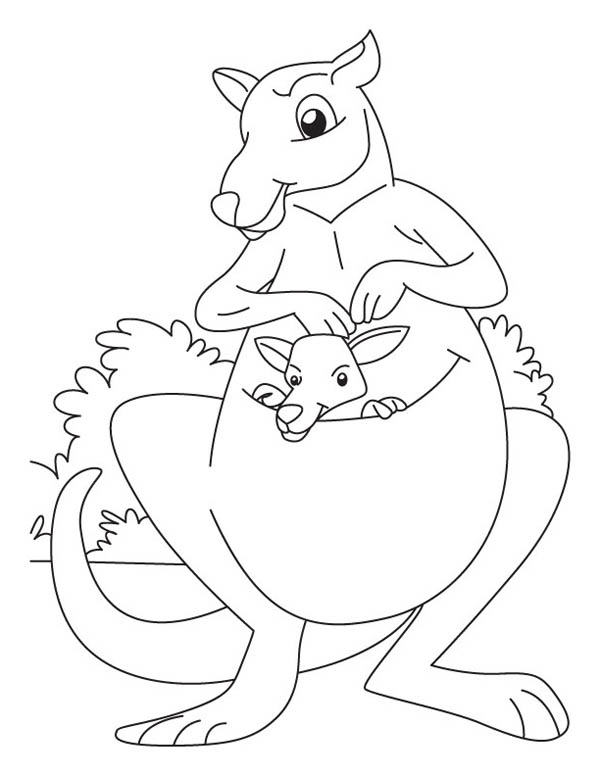 If I hadn't seen this edition, I'd never know that a joey is really a cría.
9. Hop, Little Kangaroo by Patricia Scarry, illustrated by Feodor Rojankovsky (Golden Books)
Charming pictures by Caldecott-winning artist Rojankovsky exactly capture the grey-brown of a kangaroo's fur… more people should know his work.
Number 10 was read by Amy during our Zoom Kangaroo Storytime in 2020 and was enjoyed by over 100 families, and me.
10. Pouch! By David Ezra Stein (G. P. Putnam's Sons)
When joeys begin to leave the pouch, their defence mechanism at the first sign of danger is to dive head first back into the pouch. Stein has captured both the faltering steps of independence, and first friendship, in this story which makes full comedic use of this ability.
Katy No Pocket might have made it to the list but honestly…how did her joey Freddy even gestate if she didn't have one?
Margaret Robson Kett has been an early years specialist children's librarian in Australia and the United States, and has written about books for The Horn Book, Australian Book Review and Bookbird.
She's on Facebook and Instagram as @40_Years_of_Picturebooks
Like this:
Like Loading...
← Fun Facts from a Paleontologist! by Dr. Dean Lomax Inspiring Future Space Travelers by James McGowan →
Vasya the Kangaroo is a therapeutic fairy tale. Fairy tale therapy for children

Age: 6-9 years old.
Focus: Learning problems caused by fear of difficulties. Feelings of inferiority. Uncertainty.
Key phrase: "I can't. I won't succeed anyway."

Behind the deep seas, behind the high mountains, lived two elderly kangaroos. They did not grieve, both were retired. The house of these kangaroos was located on the very edge of the forest and they loved to go there for mushrooms and berries. Once Vasya came to them from the city of granddaughters. This granddaughter was a small and timid kangaroo. His parents and other adult kangaroos often said that such a weak and cowardly kangaroo boy would be of no use. Vasya listened and listened to such conversations, and began to think to himself like this: since adults say that I am bad and nothing will come of me, maybe it is so.
Either I'll break a cup, or I'll get scared of a big dog, or Dima, a neighbor's kangaroo, will blow me up (he's already big, a year older than me). It was with such sad thoughts that Vasya came to visit his grandparents.

One day my grandparents left for a fair in the city, and left a little kangaroo at home. It was boring for the kangaroo to sit at home alone, and he went for a walk in the forest. He walked and walked, and did not notice how lost he was. The kangaroo was frightened and began to scream. Suddenly a tiny old man with a long gray beard appeared from behind a huge oak tree.

- Grandpa! Help me find my way home. I'm lost and don't know how to get back," asked the Kangaroo.

Eh, said the grandfather, I will help you, but you will have to overcome many dangers on your way.

- What are you, grandfather, I'm small and weak. Anyone in the forest can offend me. I won't be able to get there alone," the kid complained.

"You can, because I will give you a magic staff," said the old forest man and disappeared, and the Kangaroo had a staff in his hand.


There is nothing to do, Vasya went alone through the dense and terrible forest. He was very lonely and scared, but he had to go home. Some time passed, and suddenly Vasya heard a plaintive cry. One of the chicks fell out of the nest, and the mother bird could not help her baby in any way. The kangaroo placed the chick on the edge of the staff and lifted it into the nest. The birds thanked Vasya, and he replied: "What are you, it's not me, it's my magic staff that helped to cope with the trouble." So they parted.

Vasya went on, got tired, lay down under a tree and fell asleep. He woke up from the noise and the smell of smoke. He opened his eyes: the animals are running, the birds are screaming. A kangaroo jumped up and saw that the grass was burning in the forest. Vasya grabbed his staff and began to extinguish the fire, and so he extinguished it until the last flame was extinguished. The forest dwellers saw that the kangaroo had put out the fire and began to thank him.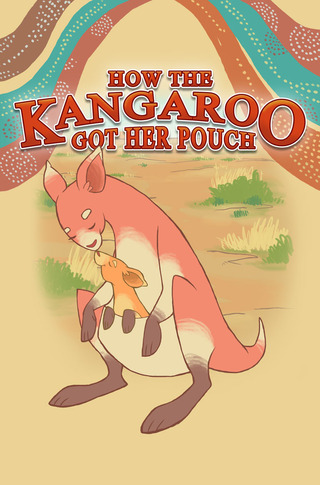 "What are you, it's not me, it's my magic staff that helped me cope with the fire." Vasya said goodbye to the forest dwellers and went on.

Finally he came to a huge clearing, he sees that a huge wolf wants to eat a little bunny. The kangaroo was not afraid of the wolf, grabbed his staff and let's beat the wolf on the sides. The wolf was big, but cowardly. He threw the bunny and ran into the thicket of the forest. All the hare's relatives gathered and began to thank Vasya.

Here, out of nowhere, a woodsman appeared, who gave the kangaroo a staff. "Well, Vasily, you are great, you have prevented so many troubles in the forest. And I thought it was a sinful thing that you would not come out of the forest at all, "grandfather said, catching his breath. "After all, the damned sclerosis tortured me. That's why I gave you a simple stick instead of a staff.

The kangaroo was surprised and even a little frightened: "How did I do it!? So I'm not as bad and useless as adults tell me! He was very happy and even became a little taller.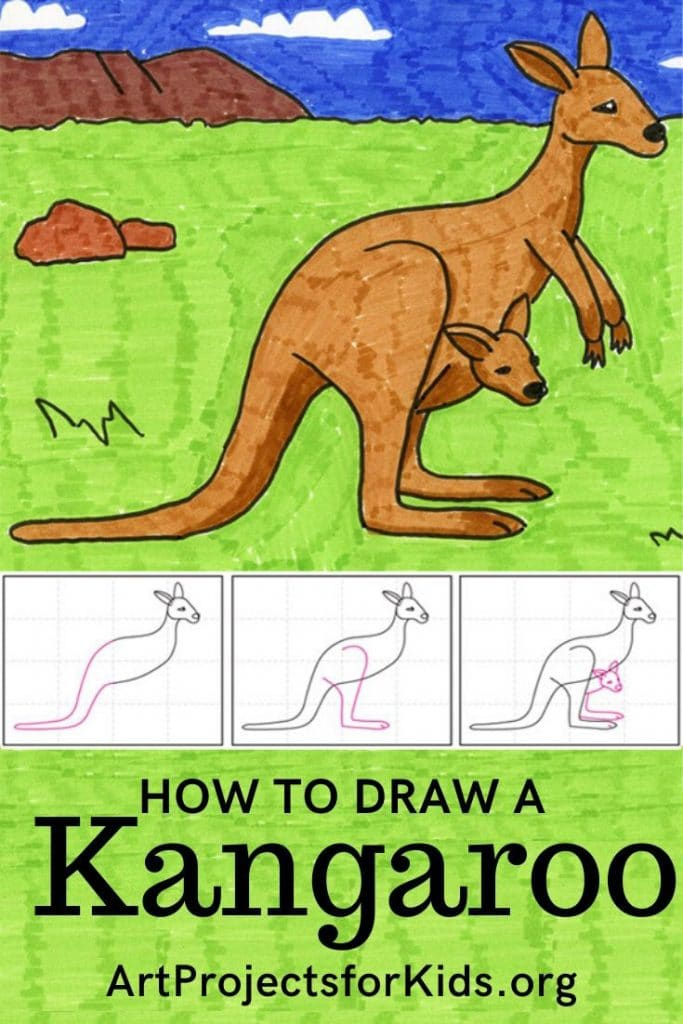 Vasya looked around - there was no one around, and he himself was standing in front of the house of his grandparents. And Vasya realized that he himself turned a simple stick into a magic staff - by believing in his own strength.

Soon the elderly kangaroos arrived from the fair. Vaska began to tell them about his adventures, but they still did not believe him. But since then, the kangaroo always behaves as if he has a magic staff in his hands. And now everything in his life is different - he copes with everything and everything works out for him as it should. And what does not work out - it does not matter, today it did not work out - it will work out tomorrow.

Questions for discussion
Why did Vasya think that nothing would come of him? How did the magic staff help Vasya?
Why did Vasya cope with all the difficulties, despite the fact that the old man mixed up and gave him an ordinary stick instead of a magic staff?


Read all therapy stories
Fairy tale Father Kangaroo's Request - Rudyard Kipling
A fairy tale about how a kangaroo began to ask the younger god Nka to make him different from other animals.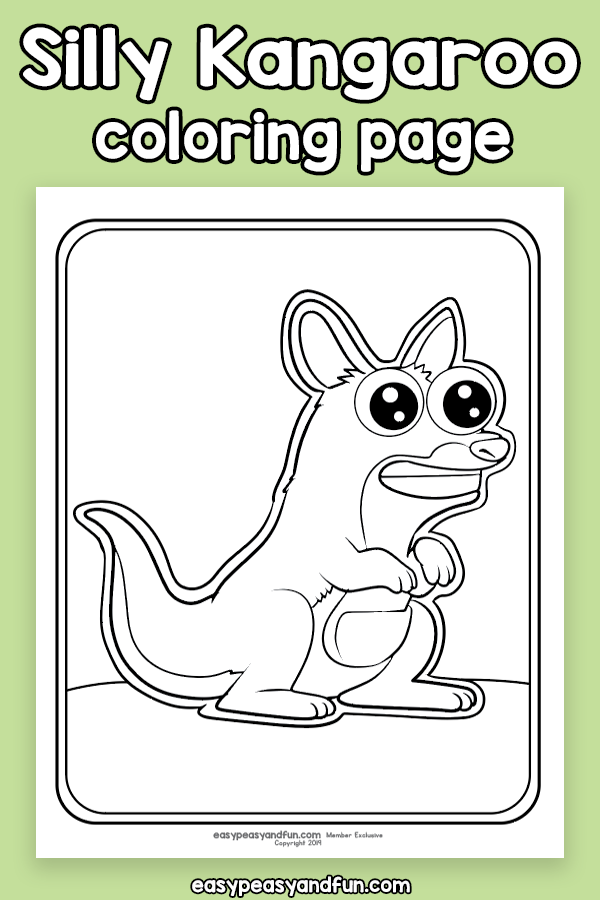 And certainly by five o'clock in the afternoon ...
Father Kangaroo was always hot, but in those days of which I am talking, he was not at all like the animal that we know now, and ran on four short legs. His skin was gray, fluffy, and his temper was proud. Somehow he became so proud that he went to dance on a high mountain platform in the very center of Australia, after which he went straight to the younger god named Nka. He came to Nka at six o'clock in the morning - before breakfast - and said:
- Please make sure that by five o'clock in the afternoon I stop looking like all the other animals.
Hearing such a request, Nka, who was sitting on the sand, immediately jumped to his feet and shouted:
– Get out!
A gray fluffy proud Kangaroo then went to dance on a rocky plateau in the very center of Australia, and then went to the middle god, whose name was Nking. He came to Nking at eight o'clock, right after breakfast, and said:
- Please make me different from all other animals and, in addition, arrange so that today, by five o'clock in the afternoon, absolutely everyone knows me.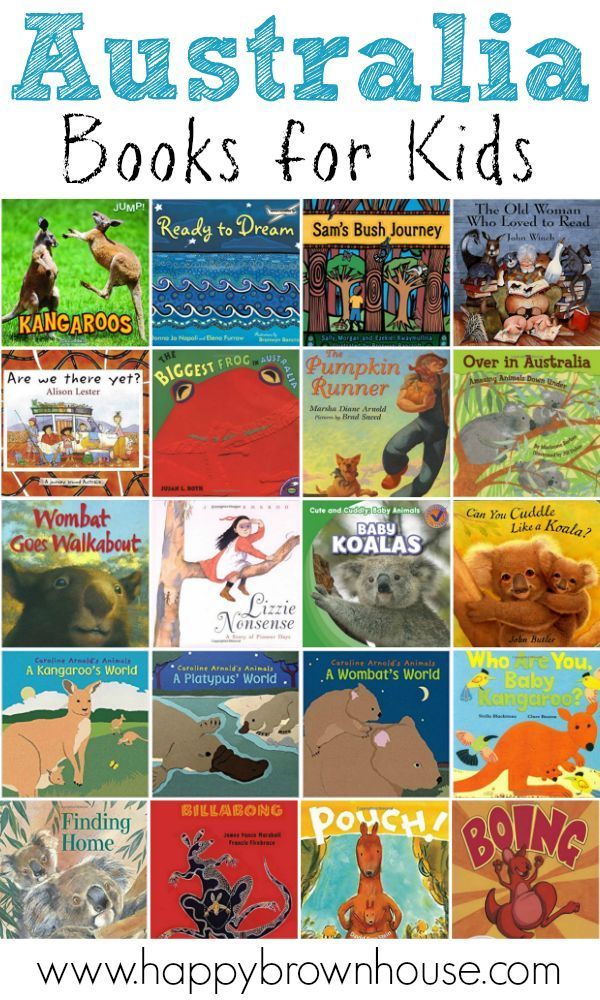 Nking was sitting in his hole at that hour, and, hearing the words of Father Kangaroo, he jumped out of it and shouted at the top of his lungs:
– Get out!
Kangaroo in those distant times was gray, fluffy and incredibly proud. He went to dance in the very center of Australia, among the hot sands, and then went to the elder god named Nkong. He came to him at nine o'clock, before dinner, and said:
- Make sure that I don't look like all the other animals. And also make sure that everyone pays attention to me, that everyone thinks about me and they don't let me pass. And all this I want to have by five o'clock in the afternoon.
Nkong at that hour was lying in his bath filled with salt water. Hearing the Kangaroo's request, he jumped out of the bath and shouted:
- All right, I'll do it!
Nkong called Dingo, the yellow dog Dingo, the beast that is always hungry and always dirty. Dingo slept in the sun, but woke up from the loud cry of God.
Nkong pointed to Kangaroo and said:
- Dingo, wake up, Dingo! Do you see the gentleman dancing in the sand? He wants to become famous, he wants everyone to pay attention to him and not give him a pass. So run after him, Dingo!
Dingo, the yellow dog Dingo, jumped to his feet and exclaimed:
– Do you want me to give this strange animal a good run, either a cat or a rabbit?! OK then!
And Dingo, the yellow dog Dingo, always hungry and always dirty, rushed at Father Kangaroo. It was chasing after him, its toothy mouth gaping so wide it looked like a coal shovel. And the proud Kangaroo raced on its short legs and bounced slightly, just like a wild rabbit.
Kangaroo ran through the desert, ran through the mountains, ran through the salt marshes, ran through the reed beds, ran through the groves of blue gum trees, ran through thickets of araucaria... Ran so long that his front legs hurt. That's how!
And Dingo, the yellow dog Dingo, always hungry and always dirty, pursued him with his mouth open like a mousetrap.
He did not catch up with Kangaroo, but he did not lag behind him either. That's how!
Kangaroo, Father Kangaroo, kept running and running. He ran through groves of trees, ran through tall grass, ran through low grass, ran across the tropics of Cancer and Capricorn… He ran until his hind legs ached at last. That's how!
And Dingo fled, the yellow dog Dingo. Hunger tormented him more and more, and his mouth opened so wide that it became like a horse collar. He did not catch up with Kangaroo, but he did not lag behind him either. So they ran to the Volgong River.
I must tell you that there was no bridge on this river, there was no ferry there, and Kangaroo could not cross to the other side, so he stood on his hind legs and jumped with all his strength.
He jumped over stones, jumped over heaps of sand, jumped across the deserts of Central Australia... He jumped like all real kangaroos jump.
First he jumped a meter, then three, then five. His legs were getting stronger and stronger, his legs were getting longer and longer.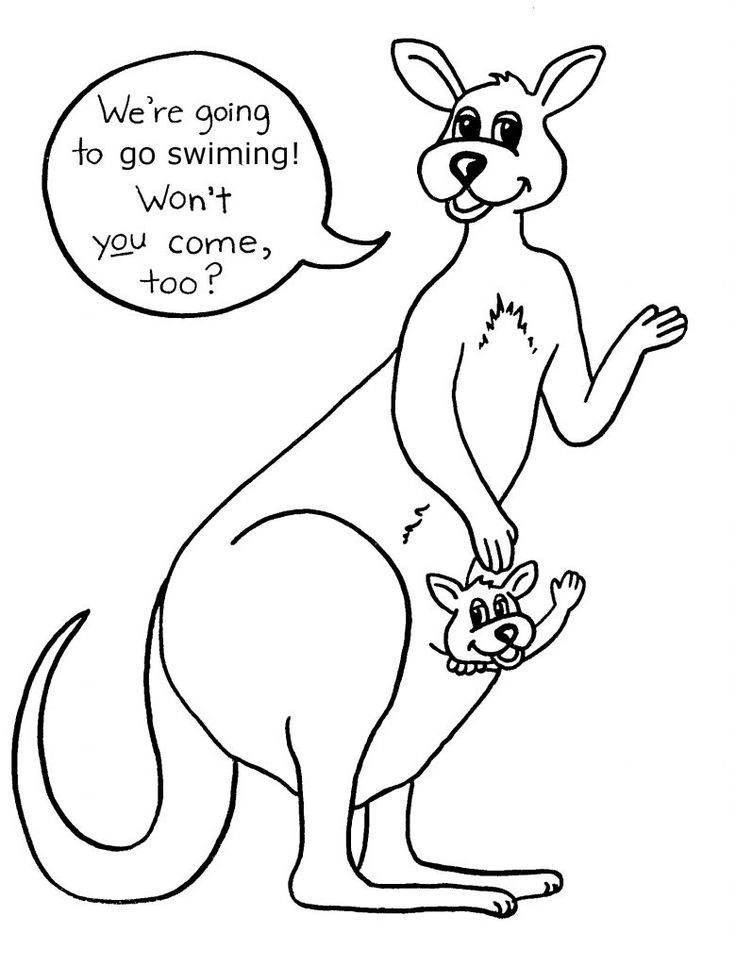 He could not stop even for a second to rest and gain strength, although he had long wanted to eat and sleep well.
And Dingo, the yellow dog Dingo, was still chasing him. The dingo suffered from hunger and asked himself in surprise: "What earthly or heavenly forces make Father Kangaroo jump so far?" And the Kangaroo jumped like a grasshopper, like a pea in a frying pan, like a new rubber ball on the nursery floor. He pressed his front legs to his chest and jumped on his hind legs. He extended his tail to keep his balance. And he kept jumping and galloping along the valley of the Darling River.
And Dingo, the yellow and tired dog Dingo, ran after him, not lagging behind. He wanted to eat more than before, he was terribly surprised and kept asking himself what earthly or heavenly forces help Father Kangaroo to jump so far and quickly.
Nkong finally looked out of his bath filled with salt water and said, "Five o'clock."
And Dingo, the yellow dog Dingo, sat on the ground.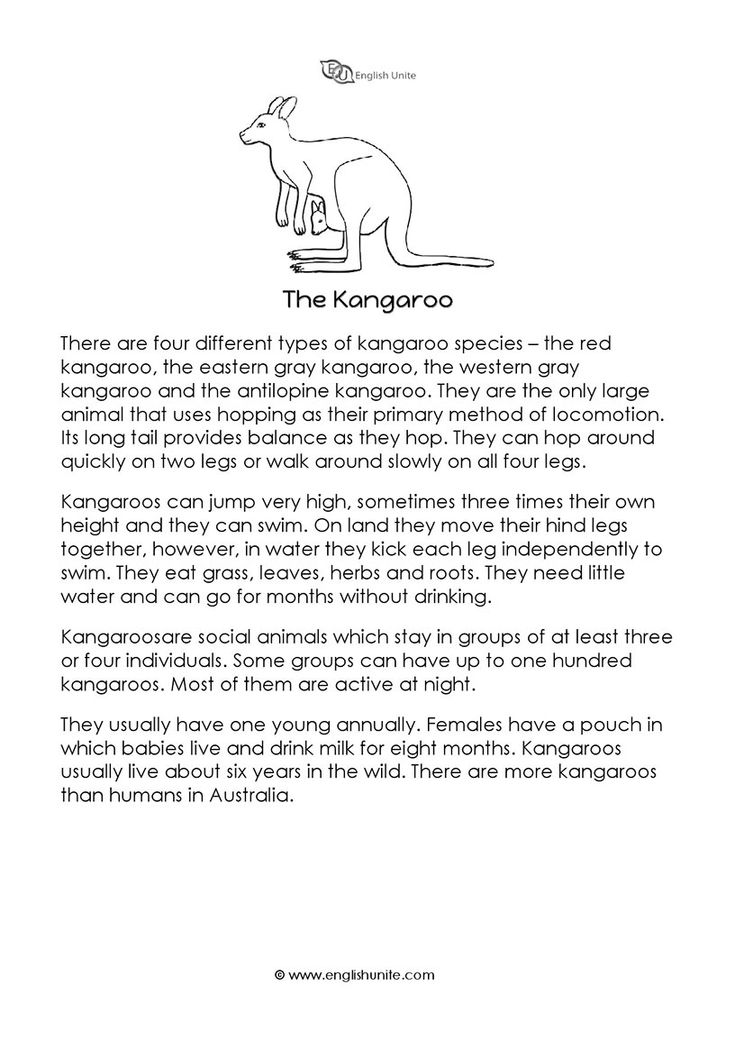 Oh, poor dog Dingo, still hungry, covered with dust, he sat down in the sun and, sticking out his tongue, howled.
Sat down and Kangaroo, Father Kangaroo, sat right on his bent tail, like on a high bench, and said:
- How glad I am that everything is finally over!
- Why don't you thank the yellow dog Dingo? Why don't you thank him for everything he has done for you?
Kangaroo, the tired Father Kangaroo, said:
- He kicked me out of my home, where I lived since childhood, he did not allow me to dine at the usual time, because of him I have changed beyond recognition and will never be the same again . Besides, my legs hurt terribly - and this is also because of him.
Nkong replied to this:
- If I'm not mistaken, you asked me to make you an extraordinary animal, not like all other animals, and also, I remember, you wanted to be denied passage? And now, five in the afternoon has struck, and your wish has come true!
"That's right," Kangaroo said, "but I'm sorry I asked you to… I thought you'd magically change me by casting a special spell, and you were just playing a joke on me.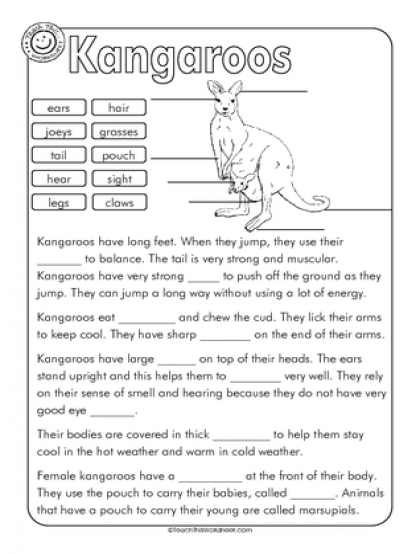 - Did you play a joke?! said Nkong, who was resting in his bath, surrounded by blue gum trees. - Well, repeat what you said, and I will call Dingo again, and he will chase you again, so much so that your hind legs fall off completely.
- No! cried Father Kangaroo in horror. - I'm terribly sorry. My legs, at least, suit me, and I ask you to leave them alone. I just wanted to explain to Your Grace that I haven't eaten anything since this morning and my stomach is empty.
"Yes," agreed Dingo, the yellow dog Dingo, "I feel exactly the same. I managed to make it different from all animals. But what will they serve me for tea?
Then Nkong, who was sitting in the salt water bath, said:
"Come and ask me about it tomorrow, because now I am going to have a good bath.
And two animals, Father Kangaroo and the yellow dog Dingo, remained in the very center of Australia and shouted to each other:
- This is your fault!
This is a great song
About the greatest race:
Those who were hungry drove,
Those who were frightened were driven;
They raced for fun
Great God Nkong -
Brother Kangaroo in front,
Yellow dog Dingo - behind him.