Story tales for kids
10 Best Classic Fairy Tales For Your Kids
"If you want your children to be intelligent, read them fairy tales. If you want them to be more intelligent, read them more fairy tales." ― Albert Einstein.
Fairy tales often take people to the sweet memory lane of their childhood. The memories of magic, dragons, and evilness getting defeated never fail to bring a smile to our faces. 
Reading or listening to classic tales can help parents bond better with their children and nurture their creativity.
So, if you are looking for the best bedtime stories for your children, this blog will surely help you. Let's explore some of the fascinating and timeless fairy tales that can bring lots of colors and blooms to your kid's childhood. 
10 Best & Timeless Fairy Tales For Children
1. Cinderella
Cinderella is one of the most popular fairy tales of all time. Its story remains an all-time classic and will remain the same for future generations as well.
Cinderella was a young woman who lived with her wicked stepmother and stepsisters. Thanks to her glass slipper, she found her Prince Charming and escaped her difficult life. 
Cinderella's story has been adapted in many variations over history. Cinderella's popular version "The Brother Grimm" was published in 1812. Recently, in 2021, Disney has released a new Cinderella movie with a modern outlook. 
Moral: This story tells kids how they should never stop dreaming despite all the hardships that life presents them with.
2. Beauty and the Beast
Related Reading: Top Reading Apps for Kids: How to Use Screens For Stories 
Beauty and the Beast is a fairy tale that celebrates real royalty. In the story, a spoiled prince turns into a beast and imprisons a beautiful young lady named Belle. It's only when he learns to love Belle that he becomes the prince again. 
This fairy tale is assumed to be inspired by a real-life couple who lived in France in the 1500s.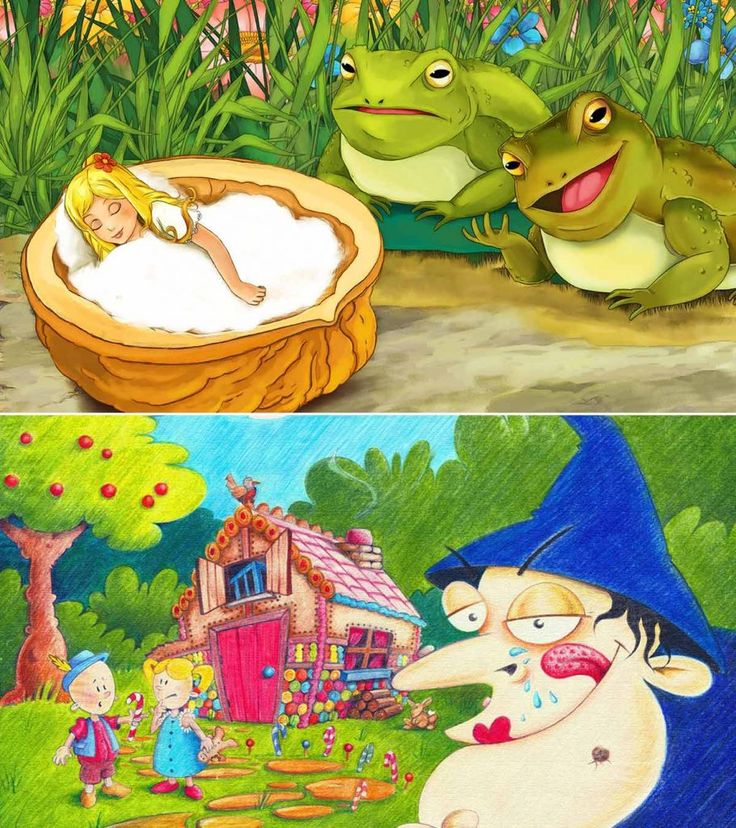 The man had a condition called hypertrichosis. This condition causes abnormal hair growth on the body. 
So, he was referred to as a wild man and was kept in a cage for a long time. In a surprising turn of events, he married a royal court servant's daughter, and they had 7 children.
Moral: We should value internal characteristics such as kindness over other superficial or physical qualities. 
3. Rapunzel
Rapunzel is a beautiful and motivational fairy tale. The story shows how a poor couple lost their daughter Rapunzel when they stole fruit from their neighbor's garden. It also focuses on how the angelic voice of Rapunzel reunites her with her lover. 
Moral: This story gives two bold messages that one should never steal, and evilness never wins. 
4. Snow White and the Seven Dwarfs 
Related Reading: Best Children's Books to Stimulate Kids' Imagination & Creativity
Snow White is a young princess and is defined by her inherent kindness and pure beauty.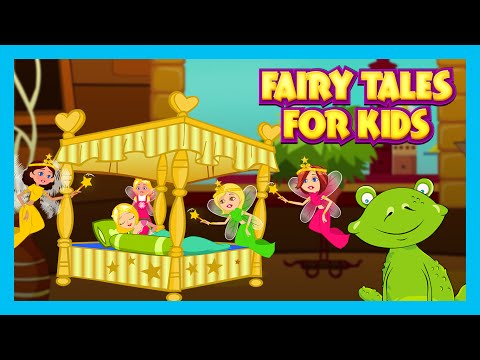 In the story, an evil queen spends all her life envying Snow White's beauty. 
But, in the end, Snow White finds her happiness by marrying the prince. In contrast, the evil queen loses her peace and leads an unhappy life while chasing meaningless physical beauty. 
Moral: This story has an insightful moral — if you lust over physical beauty, you lose your peace in the way. The story also encourages kids to be kind and pure like Snow White. 
5. Little Red Riding Hood
A rebellious Red sets off alone to meet her grandmother with instructions to never step off the forest path. But she disobeys the instructions and attracts the attention of the bad wolf. 
Now, what happens next depends on the version you are reading. In the Charles Perrault version, Red gets gobbled up by the wolf. However, across Europe, North America, and many other tellings, she was saved by her hood or a guy with an ax. 
Moral: This fairy tale intends to teach children to follow directions and express their courage at the time of need.
6. Jack and the Beanstalk
Jack is a rule-breaker and loves to prank. Once, he traded a family cow for a couple of magic beans in the hope of climbing the beanstalk and reaching the giant's castle to steal his magic possessions. 
This story will help you teach your naughty little pranksters that no matter how daring you are, one should never cross certain boundaries in life. 
Moral: The story shows that undying greed for more will take away what you already have in your life. 
7. Sleeping Beauty
Related Reading: Learning Styles That Make Learning Easy-Peasy For Kids
Sleeping Beauty is slightly similar to Snow White. The story revolves around a Sleeping Beauty who was cursed by a wicked fairy. Beauty spends all her childhood sleeping, but on her 16th birthday, her prince charming finds her and wakes her up after years of slumber. 
Like other fairy tales, different interpretations of Sleeping Beauty are also available.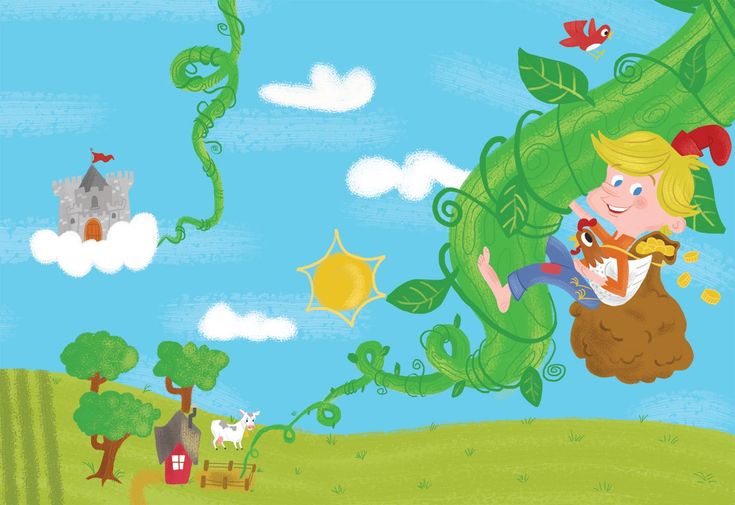 However, Disney's Maleficent in the year 2014 achieved the most success. 
Moral: The story shows that growing up has its own hurdles but in the end, love conquers all.
8. Puss in Boots
If you want to raise a little animal helper, this is the perfect story for you. Puss is a bold trickster who masquerades as the servant of a nobleman. His tactics bring him fame, fortune, and a wife at a young age. 
The boots in this fairy tale symbolize wealth and wisdom. The story is set back in the 16th century when people used to be barefoot. So, having boots at that time was a significant sign of wealth. 
Moral: The story's moral is simple — your wisdom can help you win wealth. 
9. Hansel and Gretel
This tale talks about the hunger of the heart and stomach. Hansel and Gretel are abandoned by their stepmother in the forest. Both children can't resist eating a real gingerbread cottage out of hunger. But they get caught by a cannibal witch who lives there.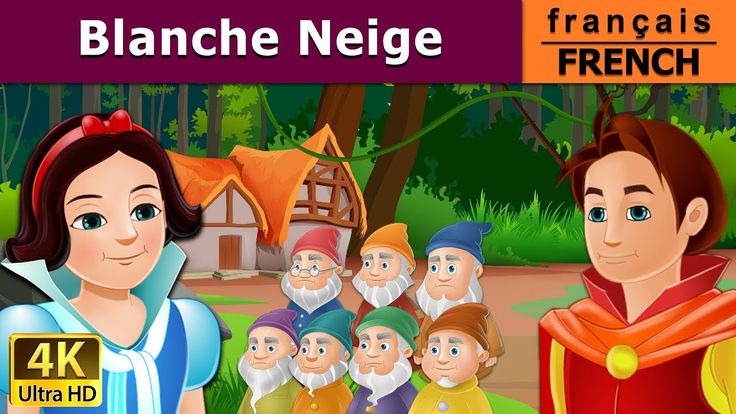 In the end, they shove the witch into the fiery oven to escape. 
Moral: This story will teach your kids how fortunate they are to have food on their plates. It will help them be grateful in life and never have any egos! 
10. Frog Prince
In this story, a frog helps a princess to find her golden ball in the pond and then invites her to live in the castle. It is then that the frog turns into a prince. The storyline of The Frog Prince is quite similar to Beauty and the Beast.
Moral: The story teaches that it's important to value kindness and goodness over physical beauty. It also tries to convey the importance of keeping our promises.
Related Reading: Best Riddles for Kids of all Grades (With Answers)!
Benefits of Reading Fairy Tales to Your Little Ones
Are you wondering how centuries-old fairy tales can benefit your child in this digital age? Well, no matter how old fairy tales are, they can always make your kid's childhood happy and memorable.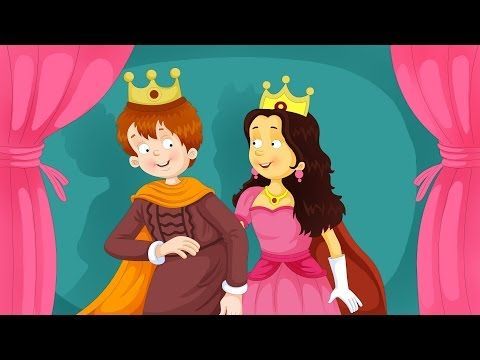 Be it The Brothers Grimm or Jeanne-Marie Leprince de Beaumont, all the classic magic stories can benefit your child in a number of ways:
Early development 
Storytelling plays a significant role in a child's development. That is because 95% of the human brain develops by the age of six. Therefore, reading or listening to fairy tales can build imagination and literacy for your child. 
Your child can engage in fantasy land and learn to distinguish the fantasy world from the real world. They can learn to express their thoughts and ideas better. 
Some studies even indicate that storytelling helps to improve vocabulary and confidence among children. 
Develops problem-solving skills 
Through stories, children and even adults can learn how to handle certain problems. Cinderella's story fits perfectly in this context. It tells how a young woman escapes her difficult life despite her wicked stepmother and stepsisters' cruelties.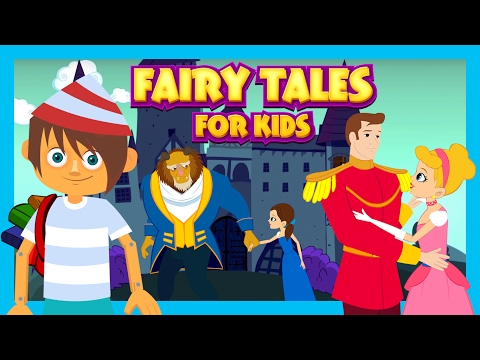 Stories allow people to step into the character's shoes and learn how they can easily conquer problems and presents children with an interactive method of learning. This is one of the reasons why SplashLearn creates visually appealing and character-based animated games. 

SplashLearn's game – with different Oolzoos as characters

Sign up & play learning games!

Builds faith in goodness 

Children connect better with the characters in the stories. This helps them learn from their favorite characters' life stories. The stories can show children how to believe in goodness amidst problems and anxieties. 

For example, Beauty and the Beast portray how selfishness can turn a prince into a beast. It also shows how beauty and kindness can turn a beast into a prince again. 

Helps to understand cultural literacy 

Fairy tales can bring cultural flavors into your child's life. Different versions of stories are available today that can help your children interact with different cultures.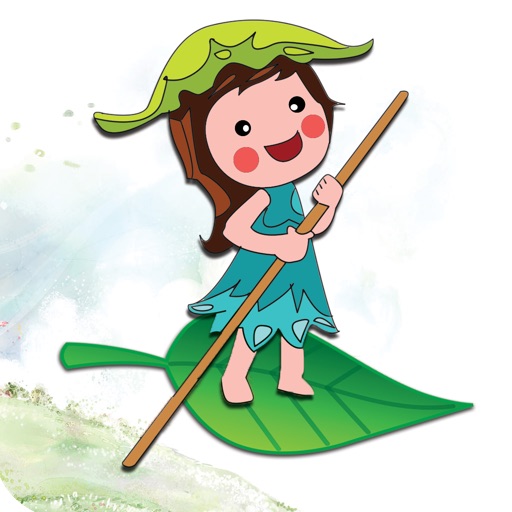 Strengthens emotional resiliency
Fairy tales show that life isn't perfect. Children discover that bad things happen to everyone. But if you are emotionally resilient, you can overcome all challenges. 
This helps children stay strong during hard times and always believe in the richness of life despite hardships. 
Stimulates imagination 
Exposing your child to the world of fantasy can stimulate their imagination. It might amaze you to see how children can give a spin to traditional stories and interpret them into something completely different. 
For instance, the University of Hawai'i conducted a study to evaluate the positive impact of fairy tales on children. In the study, researchers exposed children to different classic stories to understand their impact. 
Interestingly, after listening to Little Red Riding Hood, a seven-year-old boy draws the wolf to the size of an ant. He used his imagination to create a funny interpretation of the bad wolf and show his courage.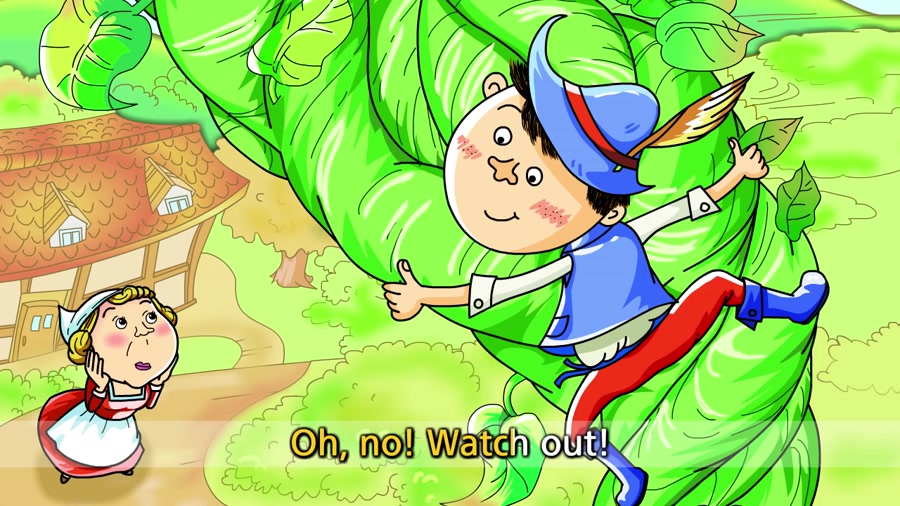 So, when you introduce a story to your child, you are providing them with an opportunity to think and imagine different scenarios. 
Teaches moral lessons 
Every fairy tale is attached to a moral lesson. Fairy tales often leave us with a strong message, whether it is being good or believing in love or friendship. 
You might have a hard time making your toddler understand where the difference between good and bad lies. But stories like "The Emperor's New Clothes" can better show to your kids, the consequences of convincing yourself that something was true when it wasn't.
Helps parents bond with their kids
Through classic fairy tales, parents can bond with their children in a great capacity. They can relive their childhood memories with their kids and build some new memories.
Teach, Motivate and Stimulate Imagination with Games
You can forget anything in your life, but you can never forget all the classic fairy tales that you have heard in your childhood.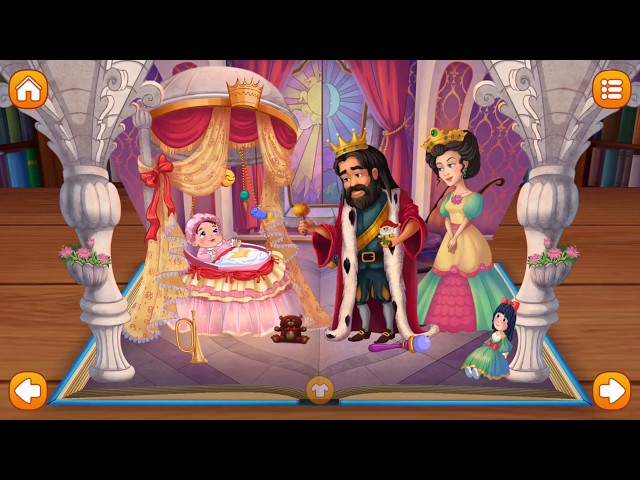 Have you ever thought, why? 
That is mainly because stories capture our interest in a much better way. And once we learn something with an interest, we tend to not forget that information. 
SplashLearn creates learning games to spike and capture kids' interest. The engaging characters and visuals motivate the little ones to learn. Different mediums like games, worksheets and courses on Math and English can help them remember and retain concepts their entire life. 
Today, you can try SplashLearn with your kids to see how they actually interact with interesting learning mediums. 
Parents, sign up for free!
Frequently Asked Questions (FAQs)
Which is the oldest fairy tale?
According to some researchers, The Smith And The Devil is the oldest fairy tale. It goes back by 6,000 years to the Bronze Age.
Do all fairy tales have morals?
Yes. Fairy tales are written with a motive to teach a lesson to children via interesting characters and a storyline
How do fairy tales affect child development? 
When children listen to fairy tales often, it affects their imagination and helps them to think about new things.
The fairy tales affect the emotional, physical, and mental development of a child. 
Do fairy tales have the truth? 
Fairy tales have been passed down from many generations and cultures. However, today there's no solid source from where these tales come from, but they have been inspired from somewhere. So, we can say that some fairy tales are adaptations of real-life events. 
Are fairy tales timeless?
Yes. The storyline might have changed in many tales with time, but the central idea has always been the same. 
What is the right time to read fairy tales to your child?
There's no specific time to read stories to your kids. However, most parents prefer to read stories before bedtime. But you can read them to your child anytime as soon as they turn two.
Choose Stories By Age, Reading Time...
Fairy Tales to Enchant You…
Welcome to our huge fairy tales library!
Sleeping Beauty, Rumpelstiltskin, Little Red Riding Hood, and stories of Cinderella… Brothers Grimm and Hans Christian Andersen… Arabian Nights, Aesop's Fables, Greek myths and Norse legends…
Browse our most popular fairy tales collections
---
Famous Fairy Tales
Little Red Riding Hood is going to enjoy some delicious food with her Grandma… but meets big slobbery Oscar on the way!
Ella is invited to a fancy dress ball – but she has no pretty dress! Luckily a fairy dogmother is nearby…
A picky Prince must marry – what happens when a mechanic Princess arrives at his door?
The story of beautiful Snow White, the seven dwarfs and the evil Queen.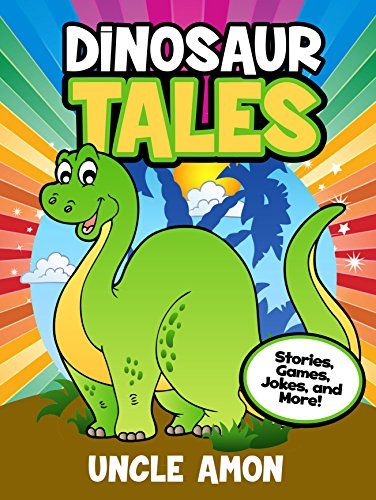 A mother goat leaves her seven kids at home alone… are they smart enough to outwit a visiting wolf ?
A shoemaker and his wife have magical assistance from some elves every evening when they go to bed. But do the elves need…
View More
---
Brothers Grimm Fairy Tales
A Prince called Desire seeks a bride in warmer lands.
This marvellous musician has a strange way of making friends and keeping them!
Three Dwarfs meet a poor girl who shares the last of her bread with them.
A younger brother is a wise dwarf who teaches his brothers kind things.
A little tailor tricks two giants and a King, winning against all odds.
The story of beautiful Snow White, the seven dwarfs and the evil Queen.
View More
---
Hans Christian Andersen Fairy Tales
A butterfly takes his time in deciding which flower he should marry.
A beautiful story of a much loved Grandmother who dies, by Hans Christian Andersen.
A snow man falls in love with a hot stove…
Five peas in a shell discover their destinies…
A sick boy goes on a magical adventure of the imagination…
A Prince offers a Princess gifts that she refuses.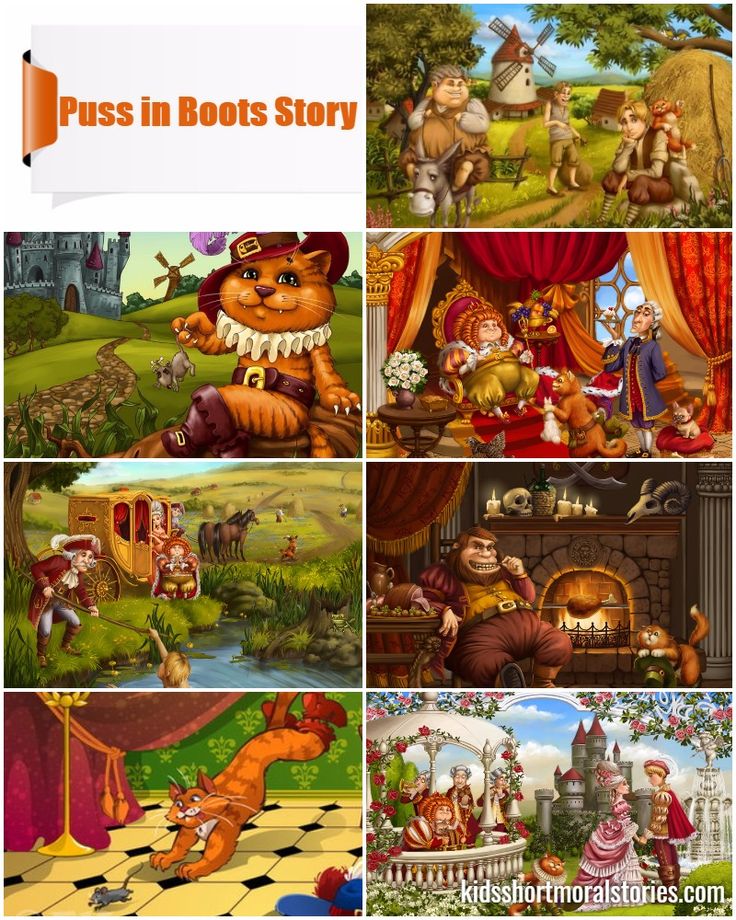 View More
---
English Fairy Tales
A witty wife helps her husband solve his problems in all sorts of sticky situations!
A Prince steals a magical ring from a fairy queen in order to defeat a wicked dragon.
A little weed feels worthless, until it helps some hungry birds.
A giant keeps Jack prisoner for seven years… until finally he makes his escape!
A prince learns how to have empathy with the help of a fairy and a ring.
A young man wants to marry a silly girl… but must find three sillier people first!
View More
---
French Fairy Tales
A Princess, by enchantment, transforms into a white doe. Will true love prevail and help her break the spell?
A handsome courtier begs a princess marry a king, but the princess falls in love with him instead.
A prince has a red hat that makes him invisible, and uses it to pursue Love.
A pair of lovers are separated when a king is turned into a blue bird.
A friendly frog helps a queen and a princess to escape a lion witch.
A yellow dwarf forces a queen and her daughter to make a promise they cannot keep…
View More
---
Chinese Fairy Tales
Molo goes to great lengths to help others and become a sword hero.
A family of human-ogres shows strength in the difficulties they face being both.
When the king's daughter is taken by a bird with nine heads, who will save her?
Rose of Evening is beautiful and kind, but what is she keeping secret?
Giauna is beautiful but also kind, and can heal the sickness of others.
A boy called Bamboo helps a turtle escape a temple, and goes on a big adventure.
View More
---
Oscar Wilde Fairy Tales
The status of a Prince begs a sparrow to help him bring happiness to the sad and poor of his city.
A short story about a beautiful child of the stars, who learns about humility.
The tale of a selfish giant who closes his beautiful garden to children.
The tragic tale of a selfish miller, and his poor and generous friend.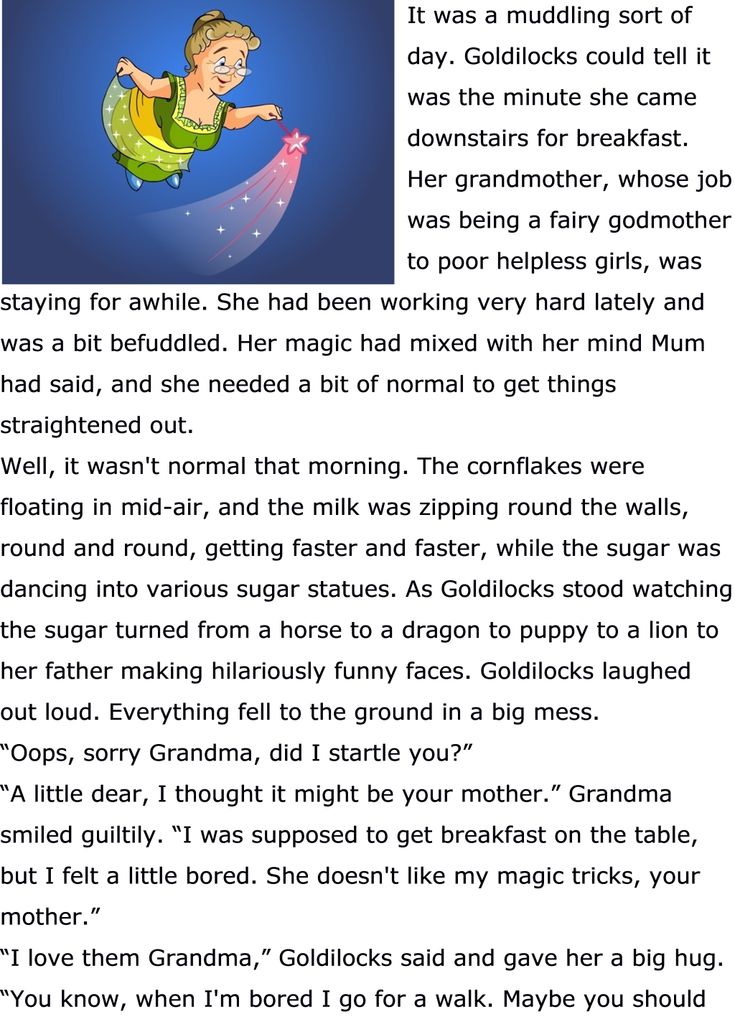 The haunting story of a nightingale who creates a red rose for a lover.
View More
---
Norse Myths and Legends
A plump pancake manages to escape being eaten by 7 children!
A boy keeps meeting a rat who promises they will soon be married.
A child called Minnikin conquers three trolls to save two captured princesses.
It all seems like a perfectly normal wedding… or is it?!
Cinderlad is lazy, until he meets a King that will put him to the test!
The story of a cat who literally eats everything in sight, even the moon!
View More
---
Aesop's Fables
A wordless counting picture book based on the Aesop fable.
A raven tries to copy an eagle, but finds it's not so easy! An Aesop fable.
A collection of Aesop's fables in short poetry form – along with vintage illustrations.
A town mouse and a country mouse visit each other's home, to find they like their own best.
View More
---
Japanese Fairy Tales
A story of the Sun, the Moon and an Empress all working together for peace.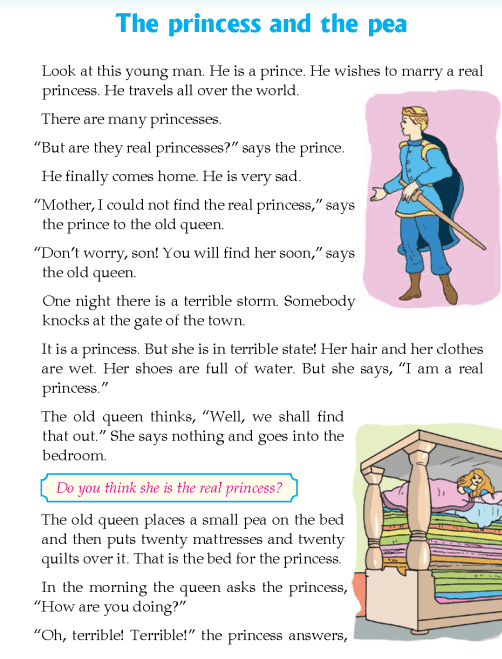 A hare deceives some crocodiles, and learns to tell the truth.
A hero fights an ogre, and steals his arm.
An old man loves his dog, who brings him tragic heartache and good luck.
The story of Prince Yamato Take and his protector the Sun Goddess.
Princess Hase has a cruel stepmother, but she remains kind.
View More
---
Scottish Fairy Tales
A Prince meets a strange ghost in an inn, who asks him to do her a favour.
Lady Janet acts courageously to rescue her True Love from a fairy queen's grasp.
The fairy tale of a Princess, a boy, a magical Grandmother and an army of Goblins.
When a Princess is caused by a spell to be as light as air, a Prince discovers the way to make her happy.
Janet must trust a fairy named Tamlane, in order to return him to human form.
View More
---
Russian Fairy Tales
A Princess trusts a wicked old witch, who turns her into a white duck.
A boy is stolen by a wicked witch, and recovered by a kind and brave girl.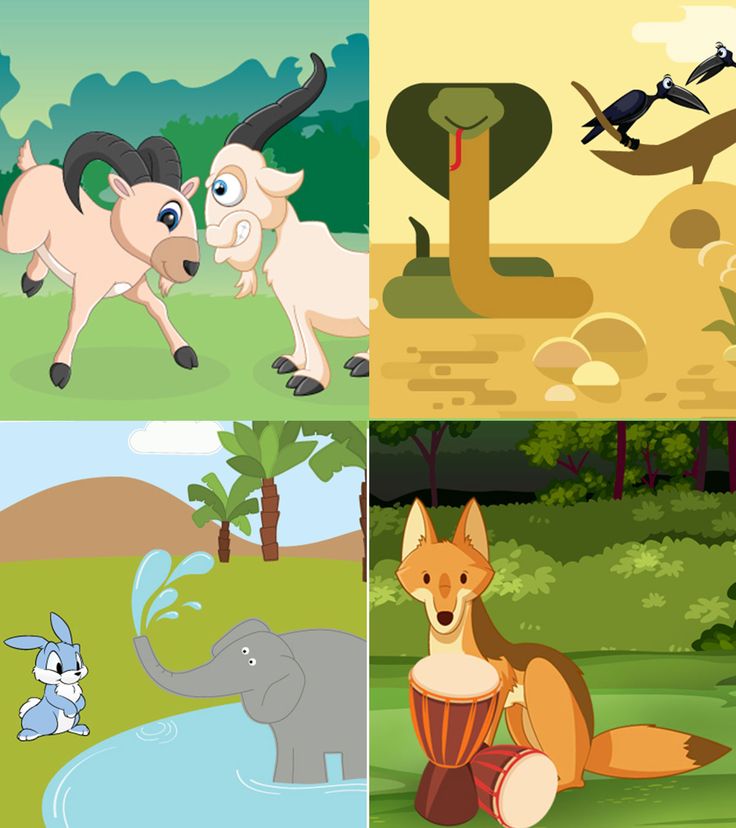 View More
Read Our Complete Fairy Tale Library !
Read the fairy tale Little Red Riding Hood online
The fairy tale of Charles Perrault Little Red Riding Hood is one of the undoubted leaders of fairy tale characters all over the world. The story that happened to the girl is short, but it teaches a lot. The love for Grandmother, fearlessness, kindness of the Riding Hood is put at the ready of the evil of the wolf, who lives alone in the dark forest. The fairy tale is perfect for reading at night, many parents choose this fairy tale as the first fairy tale for their child.
Once upon a time in a village there was a girl of unprecedented beauty: her mother loved her without memory, and her grandmother even more.
Once a grandmother sewed a red hat for her beloved granddaughter, and the girl liked it so much that she did not want to take it off. She went everywhere in her cap, and therefore they began to call her Little Red Riding Hood.
Once a mother has baked pies and says to her daughter:
— Go and visit your grandmother, she is not well.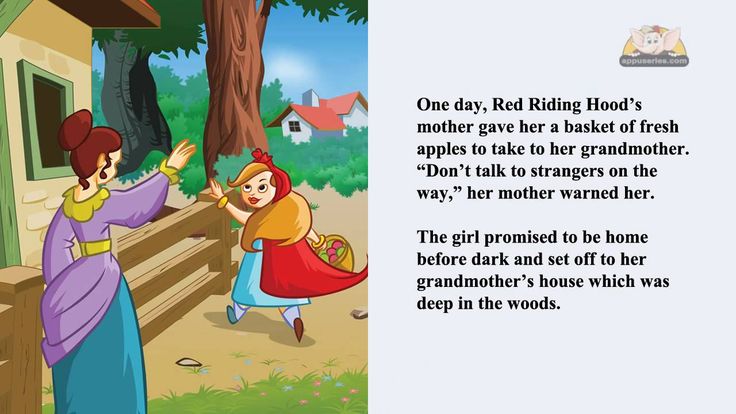 Yes, take her pies and a pot of butter. Look only in the forest, do not stop and do not talk to anyone.
Little Red Riding Hood was an obedient girl, she immediately packed up and went to her grandmother, who lived in another village.
She is walking along a forest path when a wolf meets her. The wolf wanted to eat it, but was afraid, because the sound of woodcutters was heard nearby. So he asks:
— Where are you going, Little Red Riding Hood?
The poor girl forgot that it is dangerous to stop in the forest and talk to wolves, and answers him:
— I am going to my grandmother; I bring her pies and a pot of butter.
— Does your grandmother live far away? the wolf asks.
- Very far away! - answers Little Red Riding Hood: - over there behind that mill that can be seen at the edge of the forest; and there will be the first house as you enter the village.
"You know," the wolf says to her, "I'll go and visit your grandmother." - I will go this way, and you go on that one: let's see which of us will reach faster.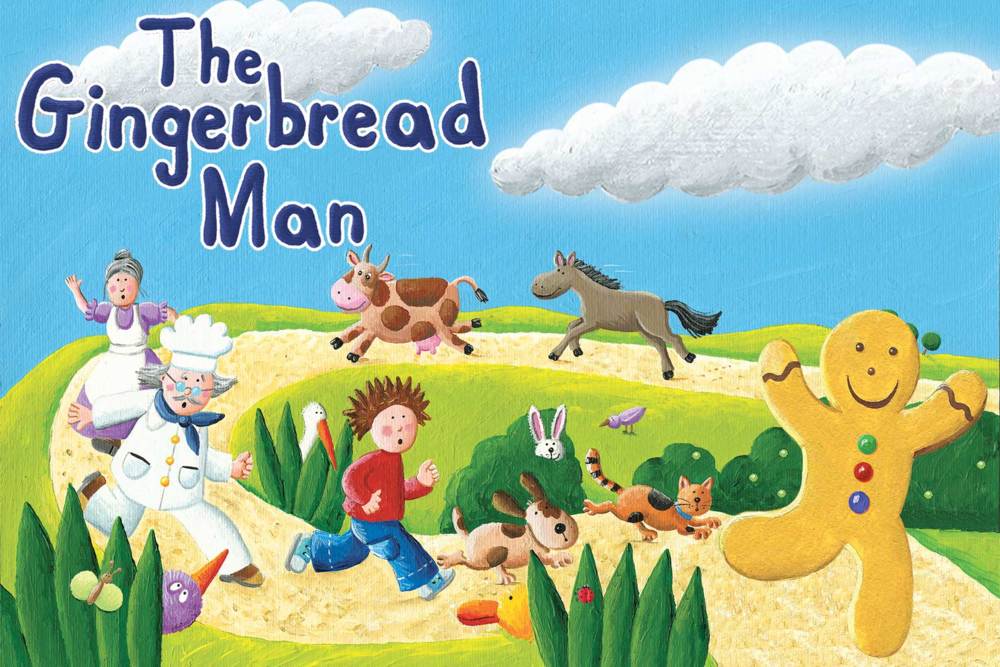 And the wolf rushed with all his might to run along the shortest road, and the girl wandered slowly along the longest. Along the way, she collected bouquets and sang songs.
The wolf ran first to the grandmother's house. Knocked:
- Knock, knock.
Who is there?
- It's me, your granddaughter, Little Red Riding Hood, - answered the wolf in a thin voice: - I brought you pies and a pot of butter.
Grandmother was lying in bed because she was a little unwell, and shouted from there:
— Pull the rope, the door will open by itself.
The wolf pulled the rope, the door opened. He rushed at the old woman and swallowed her at once, because he had not eaten anything for more than three days.
Then he locked the door, lay down in his grandmother's bed and began to wait for Little Red Riding Hood, who after a while reached her grandmother's house and knocked:
— Knock, knock.
- Who's there?
Hearing the rough voice, Little Red Riding Hood was frightened at first, but thinking that apparently her grandmother's voice was hoarse due to illness, she answered:
— It's me, your granddaughter, Little Red Riding Hood, who brought you pies and a pot of butter.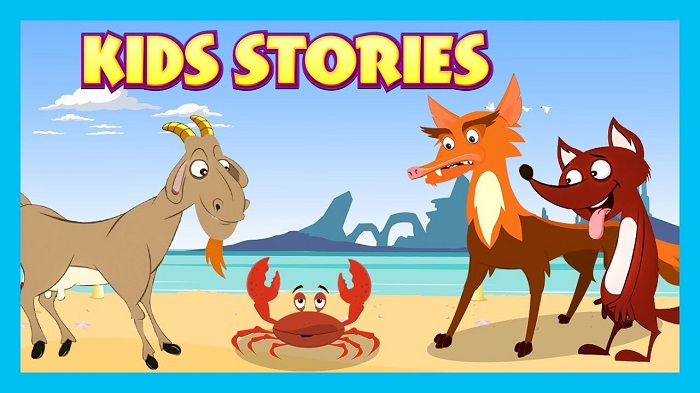 The wolf shouted as soon as he could in a thin voice:
— Pull the rope, the door will open by itself.
Little Red Riding Hood pulled the string, the door opened. When the girl entered, the wolf wrapped himself well in a blanket so that she would not recognize him, and said:0003
— Put somewhere a pie and a pot of butter, and go lie down with me, rest after the journey.
Little Red Riding Hood lay down next to her and asked:
— Grandmother, grandmother, why do you have such big hands?
— This, granddaughter, to hug you tighter.
— Grandmother, grandmother, why do you have such big ears?
— This, granddaughter, to hear you better.
— Grandmother, grandmother, why do you have such big eyes?
— This, granddaughter, to see you better.
— Grandmother, grandmother, why do you have such big teeth?
— And this is to eat you!
And with these words, the evil wolf rushed at Little Red Riding Hood and swallowed her.
It is good that at that time woodcutters worked in the forest. They heard a noise and ran into the house, where they immediately rushed to the wolf. They freed Little Red Riding Hood and Grandmother. Both were whole and unharmed.
Little Red Riding Hood is one of the most popular fairy tales and not only among the fairy tales of Charles Perrault, but also among the fairy tales of all authors all over the world.
This fairy tale is one of the first stories read to children. A simple and seemingly uncomplicated story of a girl in a red cap, in fact, is a fairy tale with a deep meaning and psychological overtones.
Little Red Riding Hood is a story with a moral and clear conclusions:
You can't do what your mother doesn't tell you
You can't talk to strangers
You can't go astray
You can't be too trusting
However, Little Red Riding Hood does bad things. At the first meeting with danger, with a wolf, she forgets all the instructions of her mother and begins to talk with the beast.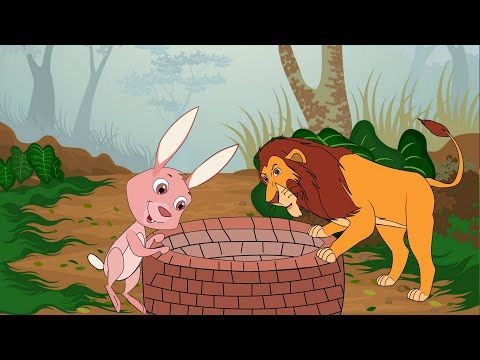 That is why the girl was eaten at the end of the tale. The sad ending turns into a kind and happy ending with the arrival of the hunters, who kill the wolf and free Red and her grandmother.
Do not try to interpret this tale more seriously and look for hidden subtext in it - it will be wrong. The story has a very clear and subtle meaning.
Read the fairy tale Masha and the Bear online
Masha and the Bear - a fairy tale about how a girl got lost in the forest and ended up in a bear's hut. The quick-witted girl found a way to return to her parents. A phrase from a fairy tale is very famous: "Do not sit on a stump, Do not eat a pie!"
Once upon a time there was a little girl in a village. Her name was Masha. And she was so kind, sweet and obedient that grandparents doted on her.
Once Masha was playing hide-and-seek with her friends and hid so well and far behind a tree that no one could find her. A girl came out and let's look for her girlfriends, ran, ran, called, called, but she herself did not notice how she wandered into the very thicket of the forest.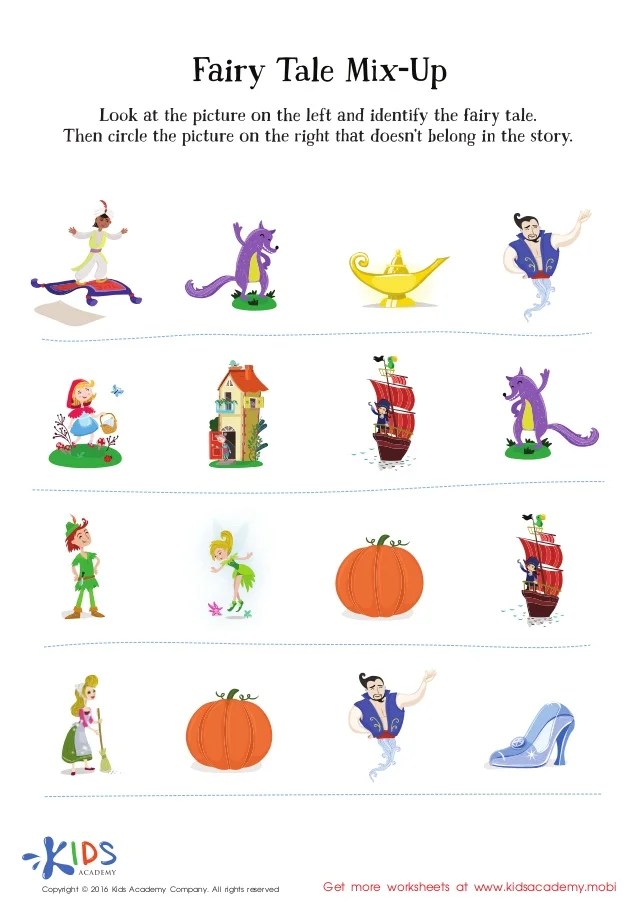 Suddenly Masha sees that the hut is standing, seemingly neat, the courtyard next to it is clean, there are shutters on the windows, different flowers, blue and red, near the bench. The girl went into the hut, but there was no one there.
"Who lives here? Masha thinks. "Will they help me get back to my grandparents?"
And then the owner returned. It turned out to be a brown bear. All day he walked through the forest, looking for something to profit from. The bear saw the girl and was delighted:
"Yeah, the helper herself came to me," she says. "I won't let you go anywhere: you'll cook dinner for me, feed me dinner, clean up the hut, and don't forget to water the flowers, but I won't offend you little.
Masha started crying. And where are you going? In the dark forest of that, and look you will disappear. She began to live with a bear.
Every morning the bear goes into the forest and strictly punishes Mashenka not to go anywhere without him, but to do all the housework.
"And if you disobey," he says, "then you'll be lost, then blame yourself."
So several days passed and Masha began to think how she could return to her grandparents, how to find her way home. I thought and thought and thought.
She spent the whole day weaving baskets, as her grandfather taught her. The fingers are small, they do not obey, but Mashenka does not give up. So in a couple of days she got a big wicker basket, but with a lid.
The bear returned home one evening, and Masha told him:
"Thank you for your kindness, the bear," he says, "but I miss my family so much: please let me visit them in the village. I'll just take the cake to them and immediately back to you.
"Well, no," the bear answers, "I won't let you go anywhere alone, you'll get lost in the forest and won't come back." But since you were such an obedient girl, give me your cake, I'll take it to the village myself.
And Mashenka is happy. She showed the bear to the basket and said:
- I'll put the pie in the basket, and you take it straight to your grandparents, don't stop.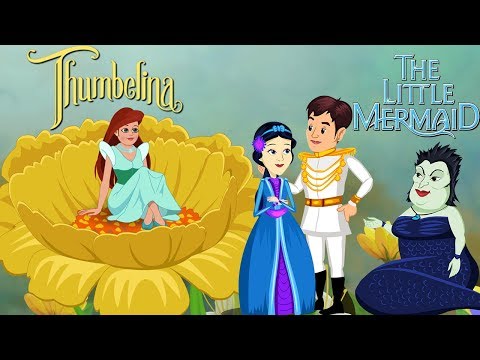 And I will climb a high tree and I will follow you!
— All right, — the bear sighed, — whatever you like, Mashenka.
And while the bear was getting ready, putting on his shoes for the road, Masha quickly climbed into the basket, covered herself with a towel, put a pie on her head and covered it with a lid.
- Done! she screamed and waited.
And the bear, without thinking twice, put the basket on his shoulders and went towards the village, just the one where Masha's grandparents lived.
A bear is walking through the woods, and from the basket it smells of fresh pie and forest raspberries, the clubfoot is tired, hungry and says:
I'll sit on a stump
I'll take a bite!
And Masha in the basket is afraid that the bear will not see her and hurriedly says:
Don't sit down,
Don't eat,
Listen to Masha!
I'm sitting on a tree
I look at you bear!
The bear is amazed:
— Indeed Masha is sitting on a tree and watching me.