Words for beginning reading
The Perfect Sight Word List For Beginner Readers.
---
 Children in their first years at school, who learn the sight word list below, will have an excellent start to reading and writing.

Initially this process takes time, often months. That's why teachers introduce lists like this to children, gradually, when they first start school. But it doesn't hurt them to recognise a few words before then, if they are ready to learn them.
---

Sight Word List


The list of sight words below is broken into groups.  Each group consists of 10 words.


There are several lists available for teachers to use. But they are virtually identical as they are composed of words children most frequently use. 

The list below covers 80 of the first sight words your child will need to know.

The trick is to ensure your child recognises the words in one group before starting another. But as I mentioned before, this doesn't happen immediately.
So don't feel you need to put pressure on your child or you'll switch off their desire to learn. If you're helping them at home, keep it light.
At the end of this article I will explain how you can gently introduce some of these words to your child so they learn them without pressure.
Don't be concerned if your child finds the list below too difficult at this stage. They may only manage the first group of words. Or they may not be  ready for them at all. If that's the case, wait for their teacher to guide you.
---

 One


---

I

am

are

can

is

go

he

my

see

the



 Two


---

and

Mum

of

look

said

for

to

in

you

me



 Three


---

come

like

boy

little

this

play

big

have

me

saw



 Four


---

run

Dad

down

good

here

you

on

was


red

blue

---
Five




---

her

out

she

why

yes

into

when

will

with

down

Six




---

green

man

one

do

home

out

get

black

going


after

Seven




---

after

girl

had

stop

two

brown

did

be

who

make


Eight




---

mother

school

over

under

know

walk

again

could

first

put

---

More About Sight Words


 Your child needs to learn these word by sight rather than decode them.
That means they may need to see them many, many times in order to memorise them.
You may be asking yourself about now
 what exactly is a sight word?
 why are they so important in reading?
 how do you know what is a sight word and when do you sound out a word? 
If you want to know more, click on my article What Are Sight Words? There you'll get answers you need. At the same time you'll see how it's affected an adult student of mine who hasn't ever known them!

---

Introducing Them To Your Child


Here's a great way to introduce sight words.
Print off two copies of the sight word list.
Cut two copies of the group One words starting the word 'I'.
Cut each of the words individually.

Place one set of the words in front of your child. You keep the other.
Hold up one of the words
 Read it to your child and ask them to find the matching word. (They will study the shape of the letters and hear the word associated with them. )

When they find the matching word, repeat the word. Say: "Yes, that word says ......  Can you tell me what the word says?" (This reinforces and matches in their brain the visual appearance of the word with how the word sounds.)
Play this game often and you'll find your child will become increasingly comfortable with these words. Gradually they will memorise them. They will then build up an invaluable bank of everyday words for reading and writing.
If you are struggling to engage your child, click on my phonics games page. There you'll find out how important it is to make learning fun. Plus great activities you can do at home to breathe life into learning literacy skills.

Go From Sight Word List To Literacy Lessons
Go To Phonics Literacy Homepage
Phonics Activities, Sight Words Activities, & More!
Using hands-on, interactive Reading Activities are a fun way for kids to learn and practice the different reading skills as they learn how to read and develop into emergent readers.
Reading Activities for Beginning Readers:
After your kids know the 5 pre-reading skills, they will begin to learn more advanced reading skills.
From beginning sounds to sight words, your children will continue to build on what they have learned and will develop the skills they need to become readers.
Beginning Sounds:
If your kids have can identify the letters of the alphabet, it's time for them to begin learning the letter sounds.
These interactive resources will help your kids practice the sounds at the beginning of a word. 
Animal Beginning Sounds Clip Cards
Hammering Beginning Sounds Activity
Magnetic Letter Beginning Sounds
Beginning Sounds Bingo Game
Mitten Beginning Sounds Activity
Rocket Beginning Sounds Activity
Ice Cream Beginning Sounds Activity
There Was An Old Lady Who Swallowed A Beginning Sound Activity
Phonics Activities:
After they know all of the letter sounds, your kids will learn more complex phonics skills like blends, digraphs, and r controlled vowels.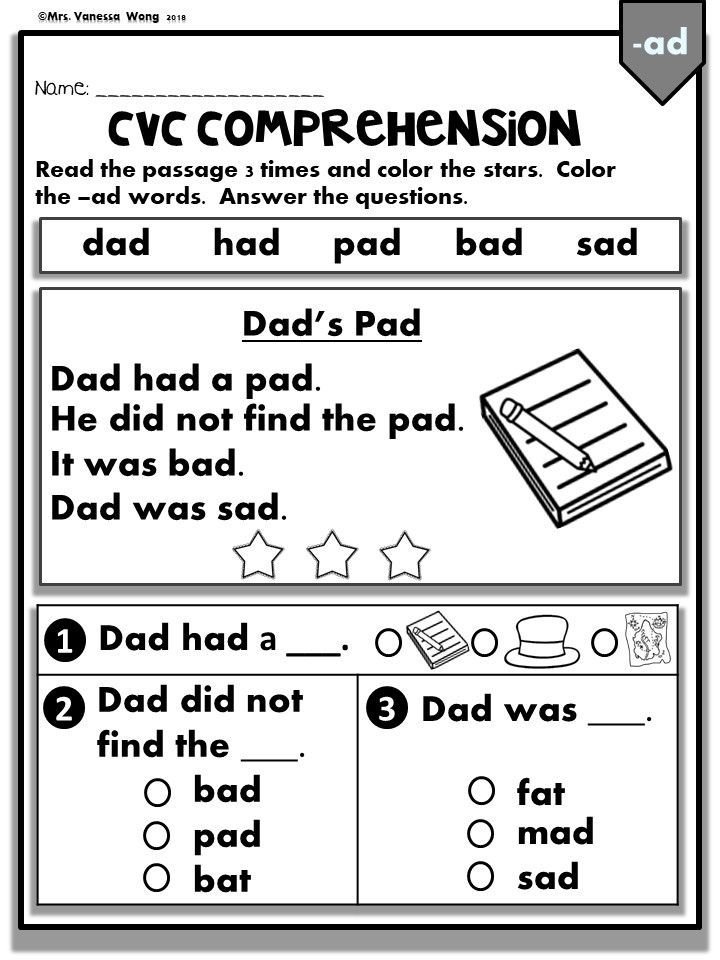 These fun resources will help your children learn these skills as they develop into emergent readers. 
Beginning Digraphs Write The Room
Syllable Clip Cards
CVC Words:
CVC words are the simplest words for beginning readers because each letter makes its sound so they can decode and sound it out.
These hands-on activities will make learning how to read words fun for your kids! 
CVC Word Puzzles
Penguin CVC Words Activity
Magnetic Letter CVC Words Activity
Leprechaun CVC Words Activity
Sight Word Activities:
To become fluent readers, your kids need to learn sight words and high frequency words. Using engaging activities is a fun way for your children to learn these challenging and common words. 
Kindergarten Sight Word Bingo Game
Magnetic Letter Sight Word Stick
Fish & Seaweed Sight Word Activity
Play Dough Sight Word Cards
Dinosaur Mud Sight Word Writing Tray
Sight Word Secret Code Puzzles
Sight Word Stamps
Building Blocks Sight Word Box
Printable Books:
Printable books are simple, little paper books that you can print for your kids.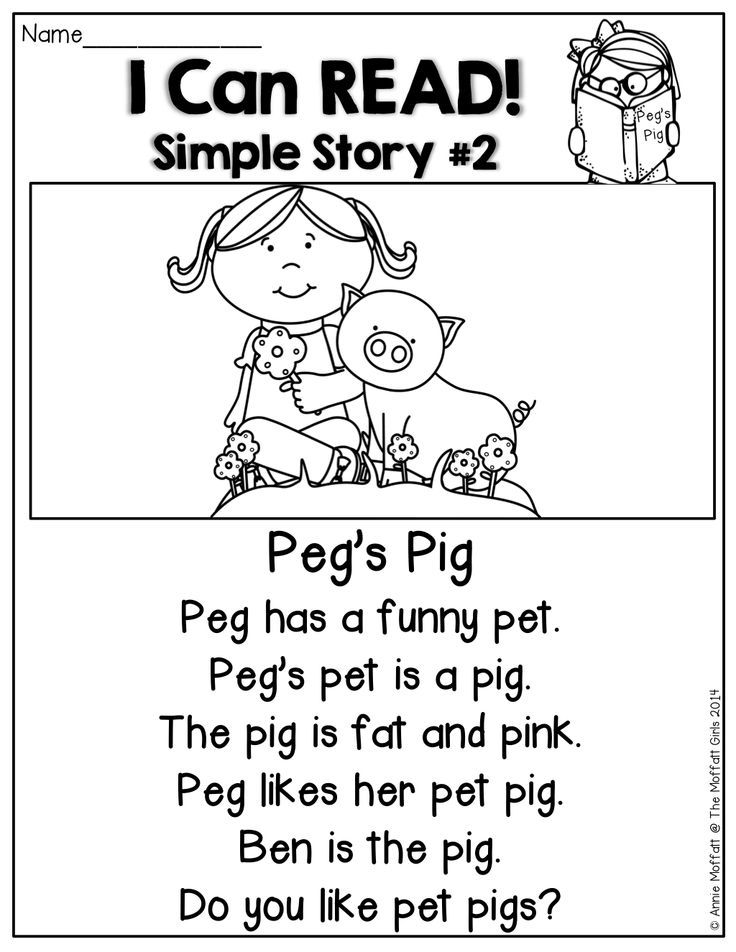 Your pre-readers and beginning readers can use these books to work on a variety of concepts concepts of print, sight words, and much more!
My 5 Senses Printable Book
Zoo Animals Cut & Paste Book
Easter Bunny Cut & Paste Book
Life Cycle of a Pumpkin Book
Turkey Cut & Paste Book
Gingerbread Man Cut & Paste Book
Arctic Animals Cut & Paste Book
Snow Cream Printable Book
Sequencing Activities:
Sequencing activities help your beginning readers practice sequential order, comprehension skills, and much more! 
These hands-on resources will help your kids practice these reading skills as they become emergent readers. 
There Was An Old Lady Who Swallowed Some Books Sequence Stick
There Was An Old Lady Who Swallowed A Bat Sequencing Activity
The Mitten Sequencing Activity
There Was An Old Lady Who Swallowed A Bell Sequencing Activity
There Was An Old Lady Who Swallowed A Turkey Sequencing Activity 
Sundae Sequencing Worksheets
There Was An Old Lady Who Swallowed Snow Sequencing Activity
Months of the Year Sequencing Activity
More Reading Activities:
Reading Number Words Activity
Wocket Pocket Real & Nonsense Word Sort
These Reading Activities will help your beginning readers learn and practice the skills that they need to learn how to read and become emergent readers!
Pin It For Later:
Do you want to save these reading activities for later? Pin this to your reading board on Pinterest and it'll be here for when you're ready!
More Literacy Resources:
Learning the ABC's
Pre-Reading Skills
Book Lists for Kids
20 reading texts for children aged 5-6-7-8
A child who has learned to put sounds into syllables, syllables into words, and words into sentences needs to improve his reading skills through systematic training.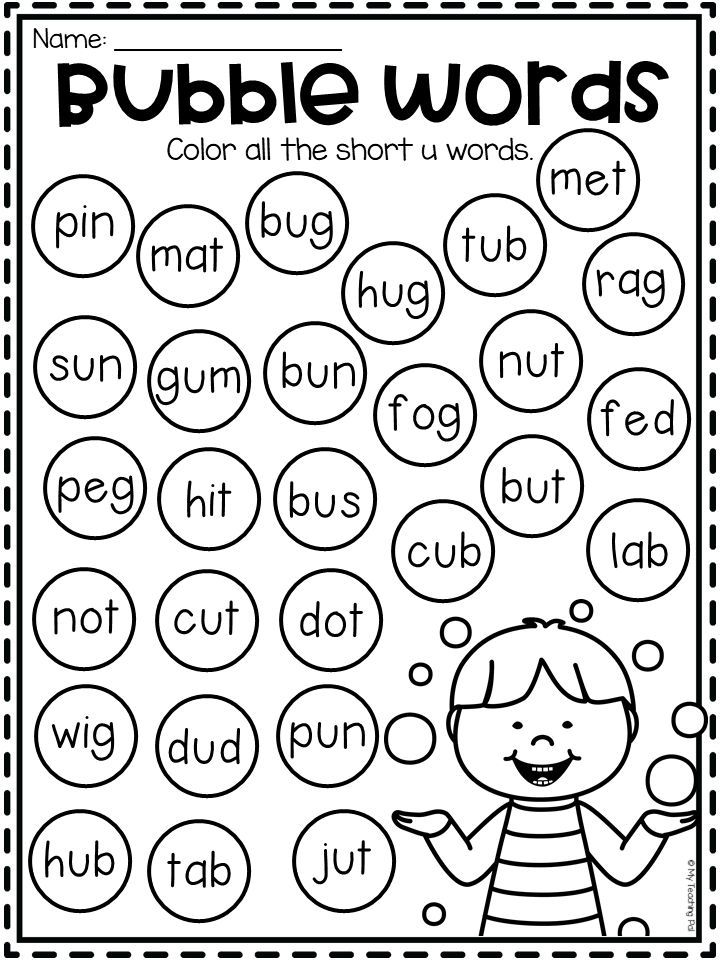 But reading is a rather laborious and monotonous activity, and many children lose interest in it. Therefore, we offer texts of small size , the words in them are divided into syllables.
First read the work to the child yourself, and if it is long, you can read its beginning. This will interest the child. Then invite him to read the text. After each work, questions are given that help the child to understand what they have read and comprehend the basic information that they have learned from the text. After discussing the text, suggest reading it again.
Mo-lo-dets Vo-va
Ma-ma and Vo-va gu-la-li.
In-va ran-sting and fell.
It hurts no-ha, but Vo-va does not cry.
Wow!
B. Korsunskaya
Answer questions .
1. What happened to Vova?
2. What made him sick?
3. Why is Vova doing well?
---
Clever Bo-beak
Co-nya and co-ba-ka Bo-beak gu-la-li.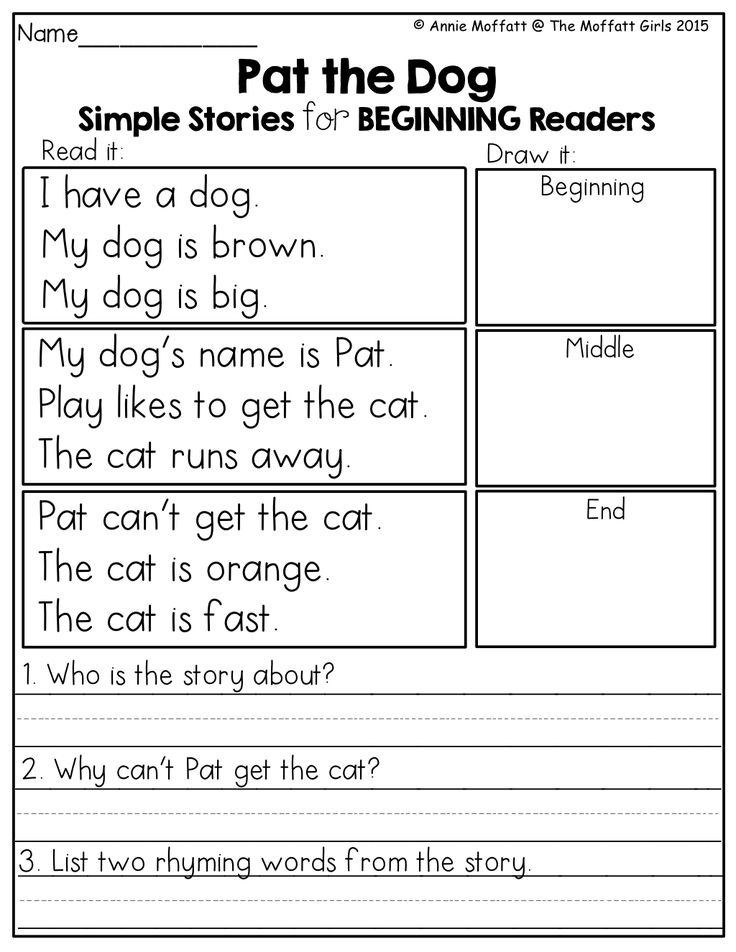 So-nya played-ra-la with a doll.
That's why So-nya in-be-zha-la to-my, and the doll for-would-la.
Bo-beek found a doll-lu and brought it to So-ne.
B. Korsunskaya
Answer the questions.
1. Who did Sonya walk with?
2. Where did Sonya leave the doll?
3. Who brought the doll home?
---
The bird made a nest on a bush. De-ti our nest-up and took off on the ground.
- Look, Vasya, three birds!
In the morning, deti came, and the nest was empty. It would be a pity.
L. Tolstoy
Answer questions.
1. What did the children do with the nest?
2. Why was the nest empty in the morning?
3. Did the children do well? How would you do?
4. Do you think this work is a fairy tale, a story or a poem?
---
Pete and Mi-sha had a horse. They began to argue: whose horse. Did they tear each other apart.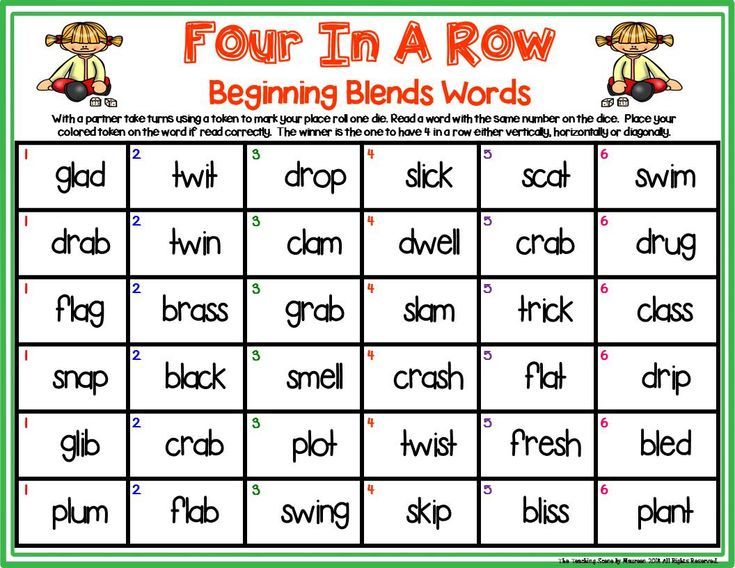 - Give me - my horse.
- No, you give me - the horse is not yours, but mine.
Mother came, took a horse, and became nobody's horse.
L. Tolstoy
Answer the questions.
1. Why did Petya and Misha quarrel?
2. What did mother do?
3. Did the children play horse well? Why do you think so
?
---
---
---
---
---
---
---
---
9000 9000
---
9000 9000 9000 9000 9000 9000 9000 9000 9000 9000 9000 9000 9000 9000 9000 9000 9000 9000 9000 9000 9000 9000 9000 9000 9000 9000
015
---
---
---
---
---
9 9000 9000
FILVORDA for the development of reading, View here.
It will be interesting for children to read selected texts, they affect the emotional world of the child, develop his moral feelings and imagination .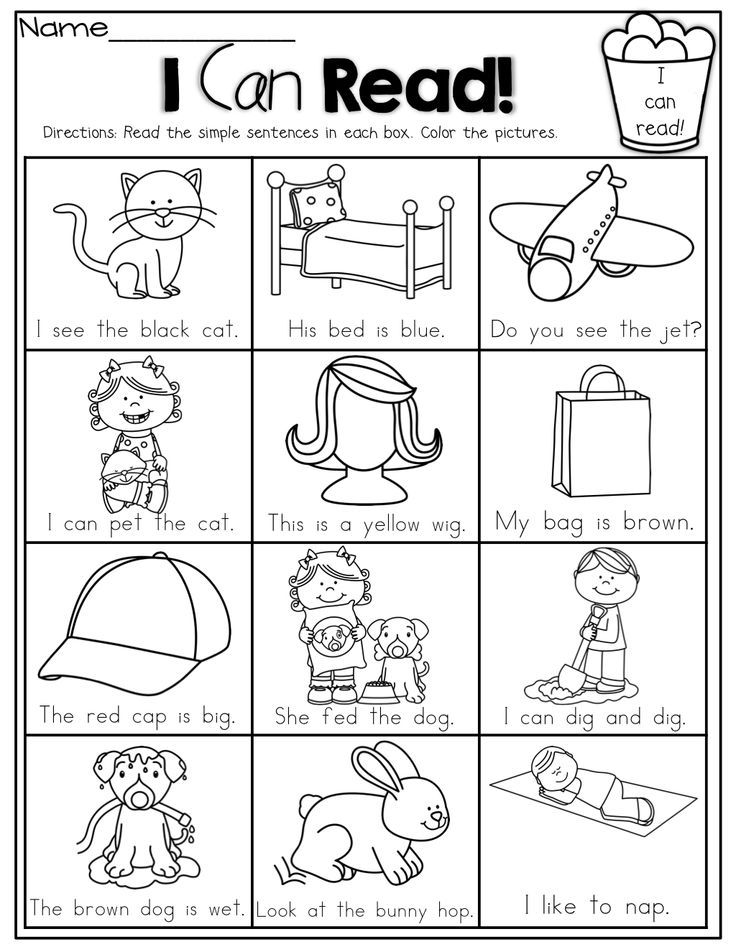 Children will get acquainted with the works of L. Tolstoy, K. Ushinsky, A. Barto, S. Mikhalkov, E. Blaginina, V. Bianchi, E. Charushin, A. Usachyov, E. Uspensky, G. Snegiryov, G. Oster, R. Rozhdestvensky, as well as fairy tales of different nations.
It is advisable to show children the genre features of poems, stories and fairy tales using the example of these works.
Fairy tale is a genre of oral fiction containing events unusual in the everyday sense (fantastic, wonderful or worldly) and distinguished by a special compositional and stylistic construction. In fairy tales there are fairy-tale characters, talking animals, unprecedented miracles happen.
Poem is a short poetic work in verse. The verses are read smoothly and musically, they have rhythm, meter and rhyme.
Story — small literary form; a narrative work of small volume with a small number of characters and the short duration of the events depicted.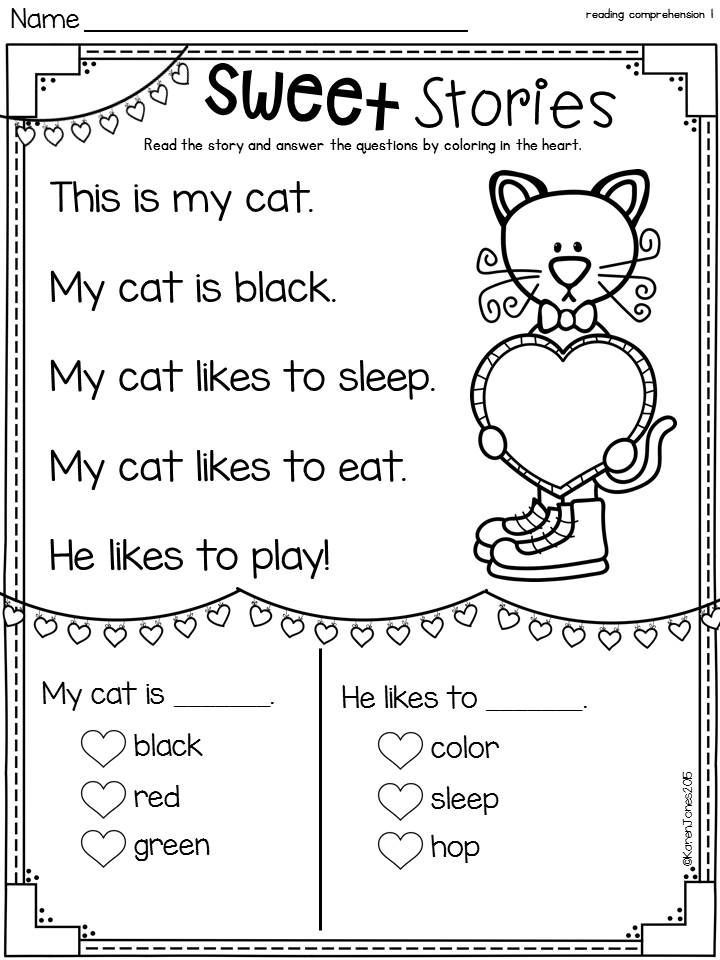 The story describes a case from life, some bright event that really happened or could happen.
In order not to discourage reading, do not force him to read texts that are uninteresting and inaccessible to his understanding. It happens that a child takes a book he knows and reads it "by heart". Mandatory every day read to your child poems, fairy tales, stories.
Daily reading enhances emotionality, develops culture, horizons and intellect, helps to cognize human experience.
Literature:
Koldina D.N. I read on my own. - M .: TC Sphere, 2011. - 32 p. (Candy).
Lesson 6. Reading whole words
After completing the lessons, the child can confidently read words, but they sound something like this: "ko-te-nok", "so-ba-ka", "ig-rush-ka", " ki-no", etc. In other words, the baby reads the words, but reads them syllable by syllable. This is quite normal, but you definitely need to work on it, because. only when the child reads the words and sentences completely and without hesitation can we say that he really learned to read.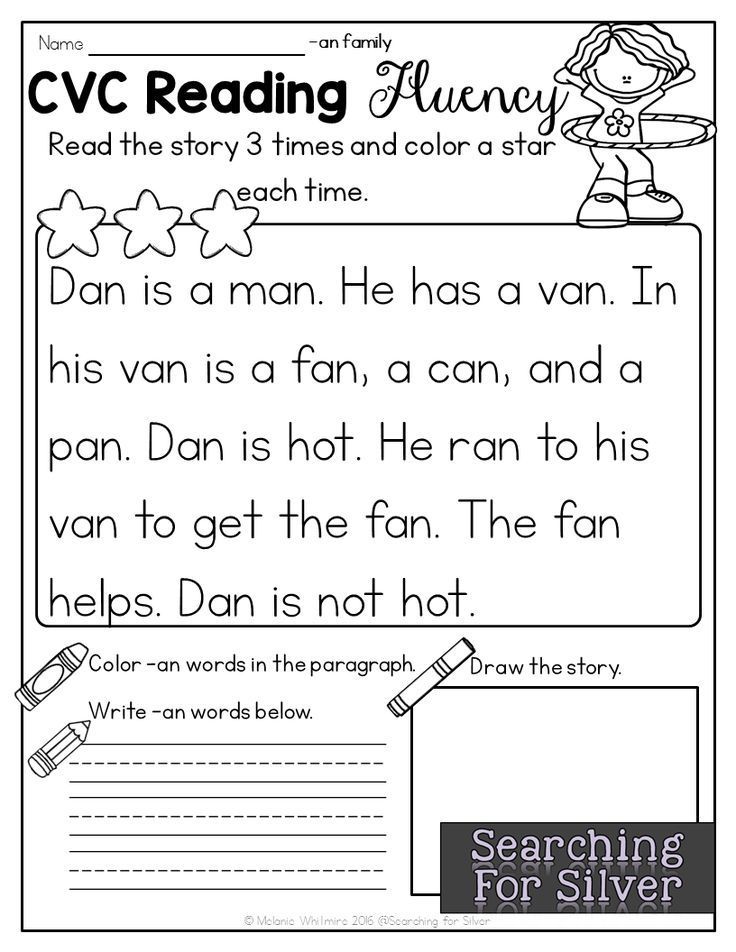 In addition, at the same time as learning to read words in their entirety, children must learn to understand the meaning of what they read. We will talk about these topics in the presented lesson.
But first, let's clarify a few very important points for ourselves - when a child masters reading words in its entirety, it is necessary: ​​
referred to in the text)
Auxiliary exercises and games should be used along with the use of the primer and the alphabet
Actively work with syllabic tables to consolidate the skill of syllable recognition (if suddenly, when reading words, the baby begins to spell)
Help the child to see the places where syllables merge (if the child finds it difficult to see them himself)
Spend more time working through problem steps
And now let's get to the point.
It is recommended to hone your child's word reading skills with the help of special games and exercises. We have studied some of them and selected the most interesting and effective ones.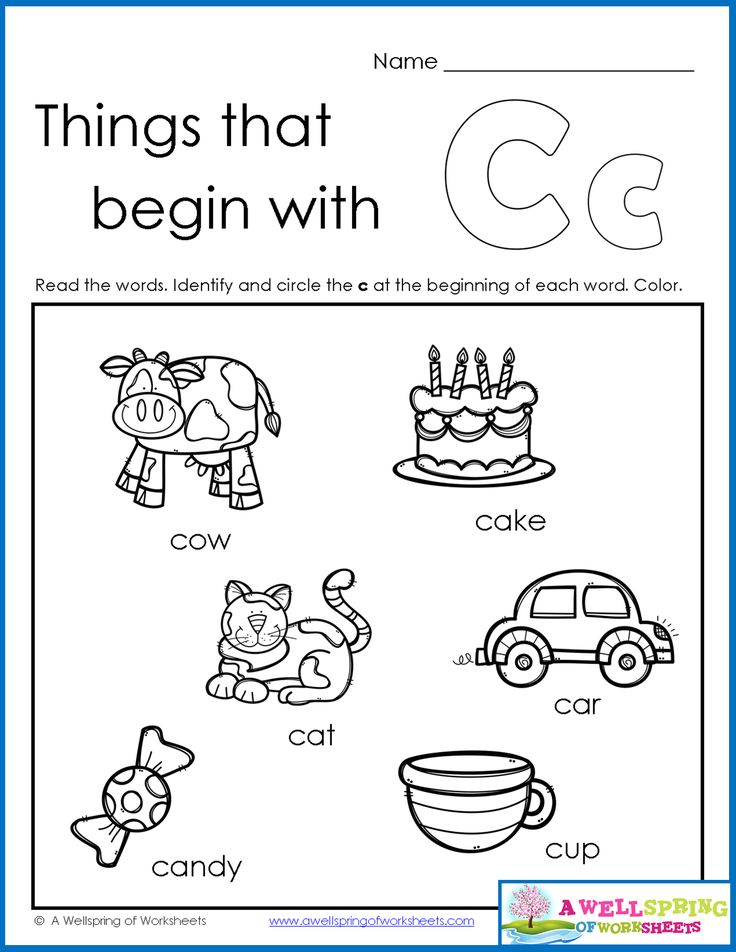 Contents:
Insert Letter Game
Exercise "Chains of words"
Picture and Word Game
The game "Composing words from syllables"
Finish the Word Game
Exercise "Reading words in halves"
Exercise "Pick the word"
Word-building game
Word geoboards
Isographs
What difficulties may arise in reading words
1
Insert a letter game
This game shows excellent results at the very beginning of learning to read words. To play it with your child, print or draw several cards in advance with different pictures of objects whose names consist of three letters, for example, "cat", "grandfather", "forest", "house", "poppy", "mouth ", "whale", etc. Under each of the pictures, write the first and last letter of the word, and leave an empty space instead of a vowel.
Now give the child a task to fill in the missing letters in the words.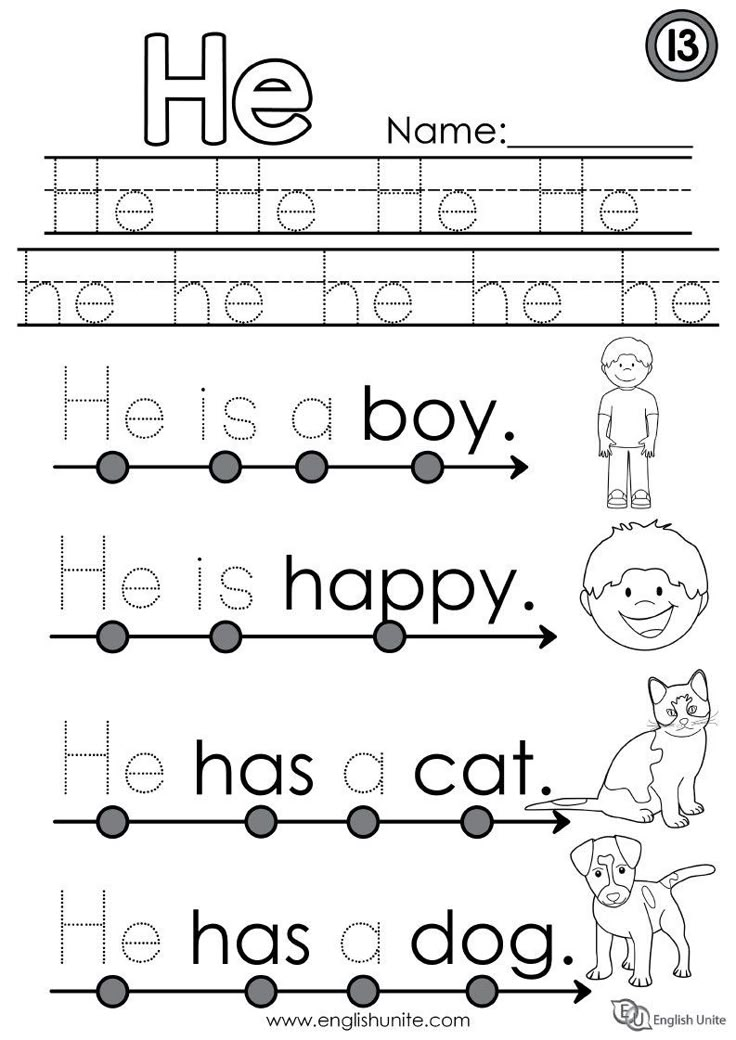 It will be great if the child does not write letters, but inserts specially cut out, for example, from the alphabet, and each letter should be in several versions, because. words will come across where you need to insert the same letter.
2
Word chain exercise
At the beginning, when reading words, many children begin to repeat the first syllables. For example, when reading a two-syllable word, the first syllable is repeated, when reading a three-syllable word, the first and second syllables, etc. This happens for the reason that thanks to repetition, words are better understood, and by the time the last syllable is read, the first is not forgotten.
In order to make syllable-by-syllable reading become normal reading, you can use chains of words in which the last syllable of one word is the initial syllable of the next, for example: "ki-no-ta-ra-sa-ni-na", etc. When reading such chains, the baby does not need to repeat the first syllable all the time, because it would have already been read in the previous word.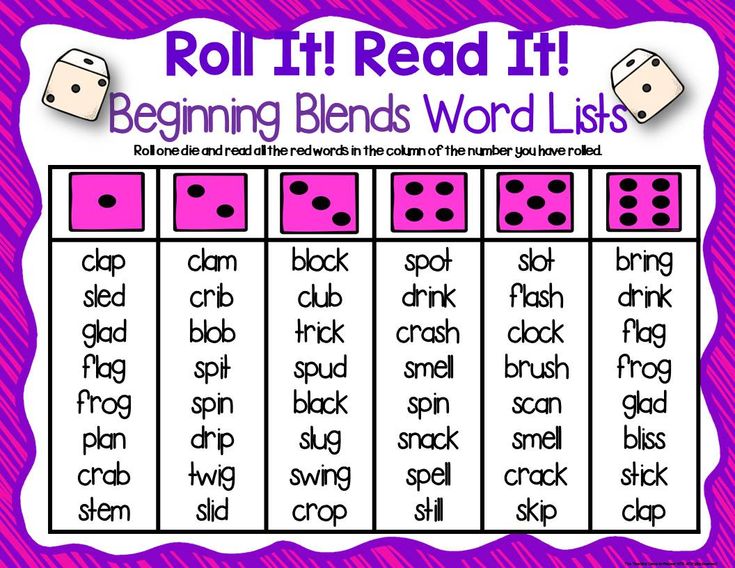 This greatly facilitates reading and makes it much more interesting.
It can be difficult for a child to read such word chains in a book, because a lot of letters and syllables fall into his field of vision. To simplify the procedure, you can either write such chains on separate sheets, or cut out a "window" in a small paper square, in which only 2-3 syllables will fit.
If you decide to use cards, then lay them out in pairs, and as you read, add new syllables and remove the previous ones. Here is another example of such syllables: "ra-no", "no-gi", "gi-rya", "rya-ba", "ba-nya", "nya-nya", etc.
3
Picture and Word Game
This game is one of the most common among word games (by the way, you can find it in many bookstores). In the usual version, the game is played like this: the child is given cards with words, and the parent has pictures in his hands. The parent shows the picture to the child. If among his cards there is a word corresponding to the shown picture, he takes the picture for himself.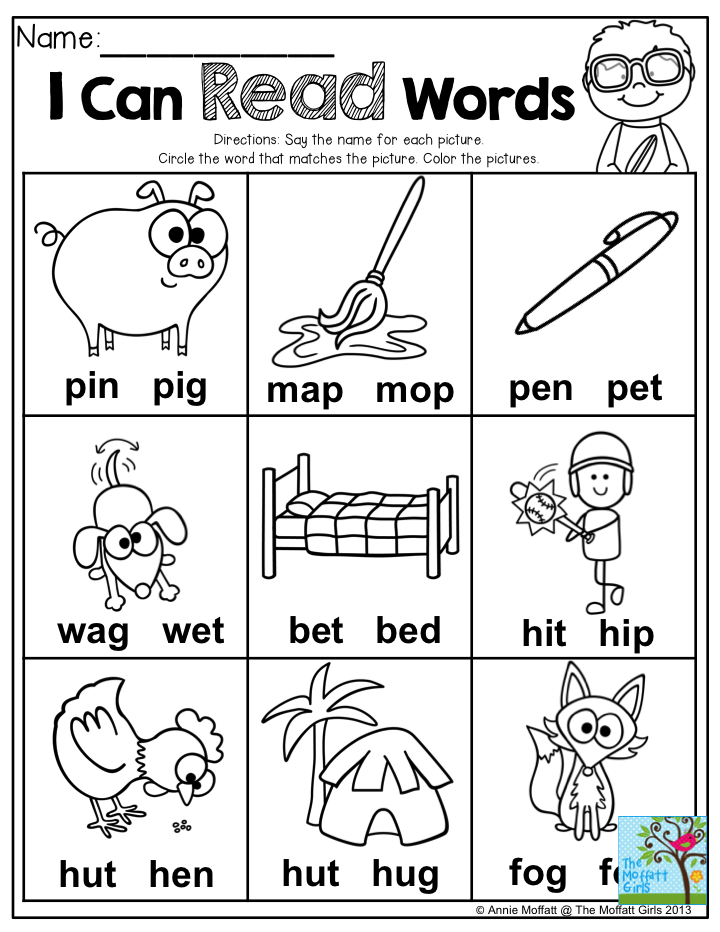 If not, the game continues.
You can also often find a similar game in special reading notebooks. The game involves the child reading the word and connecting it with the image that corresponds to it.
We want to draw your attention: if you decide to make a similar game yourself, to make it more interesting and rich, add a couple of extra cards to the cards with words and pictures that do not match each other.
4
The game "Composing words from syllables"
Here you can completely do without pictures. To play, you will need to write several two-syllable words on the cards, for example, "river", "mother", "lotto", "button accordion", "leg", "hand", etc. Then you need to cut the cards into two halves and mix.
The child's task is to form words from syllables, and he must choose the sequence himself. In addition to the fact that the baby will learn to read words correctly, he will also understand their semantic meaning. If non-existent words appear, point it out to him, but if he composes words that are not familiar to him, explain their meaning.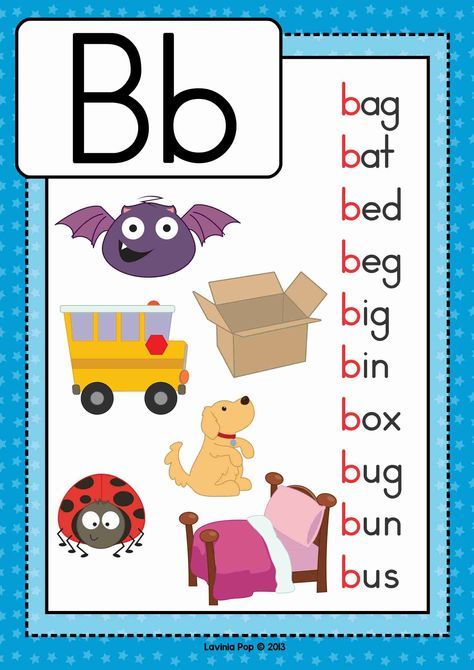 A similar game can be played with words of three syllables. Often this option is much more interesting than the first.
5
Finish the Word Game
Another game with pictures, but pictures in this case will suit absolutely anything, from postcards to magazine clippings. With the help of paper clips, you need to attach pieces of paper with the first letters of the names of what is depicted on them written on them. The endings of words also need to be written on pieces of paper and laid out in front of the child. His task is to look at the image, read the beginning of the word and find a piece of paper with a suitable ending (for a change, add non-existent endings to the pieces of paper).
There is another version of this game, but without pictures. On the cards, the beginnings of words are written that refer to one generalizing term (animals, dishes, clothes, furniture, shoes, seasons, etc.). Word endings are written on other cards. The task of the kid is to correctly compose words, and then say how all this can be called in one word, for example: "boots" + "sneakers" + "boots" "shoes", "coat" + "pants" + "skirt" "clothes" etc.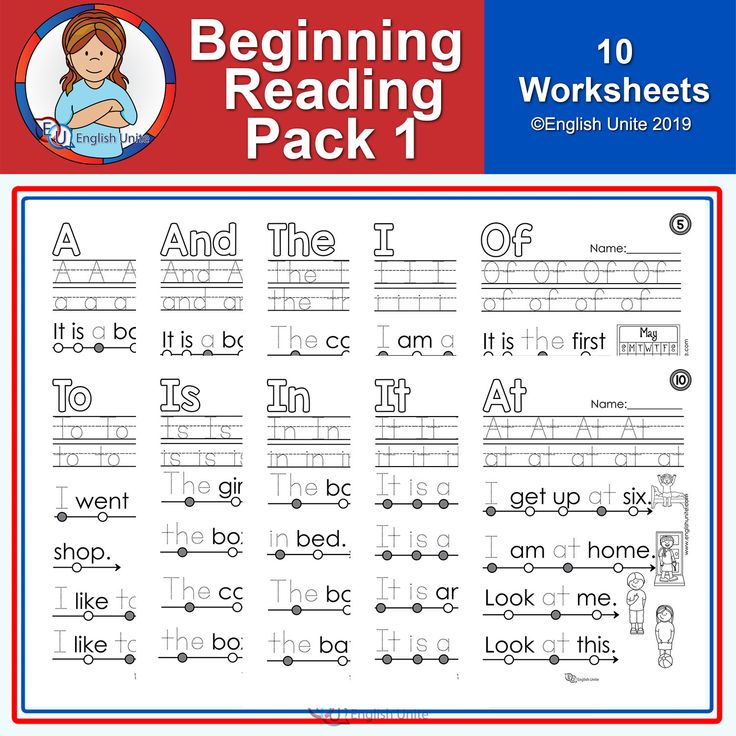 6
Exercise "Read words in halves"
Such an exercise not only develops the skill of reading words, but also contributes to the early prevention of written errors. The bottom line is this: a word is written on the card and cut lengthwise into two halves. The child reads one half and then finds a card with the corresponding second half (naturally, there should be several cards, and among them there should be a couple of extra ones that do not correspond to a single word).
7
Exercise "Pick the word"
The exercise is based on the selection of groups or pairs of words that are logically related. It is noteworthy that in order to establish a logical connection, the child simply needs to read the words and comprehend its meaning.
The exercise can be filled with any content, but the organizational form is always the same: you need to come up with and write words on separate cards in advance, and then invite the child to read them and combine the cards into semantic groups.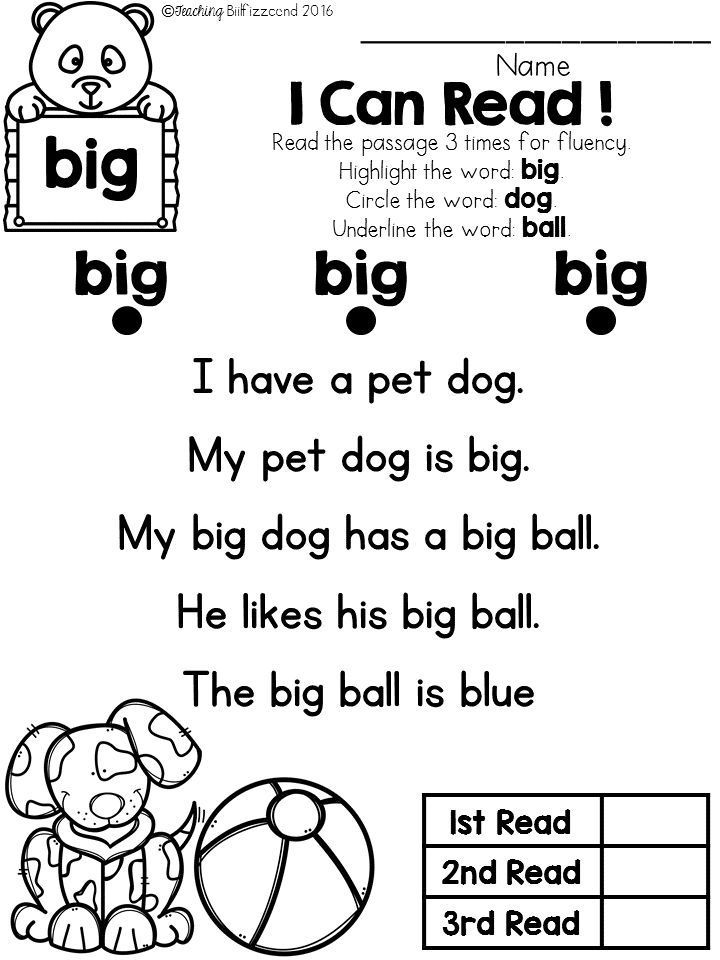 Here are some relevant examples:
What is usually poured into a plate and what into a mug? Among the options may be the words: "tea", "soup", "coffee", "borscht", "juice", "ukha", "cocoa", etc.
What about furniture/dishes/food/animals? Among the options may be the words: "nut", "dog", "chair", "cup", "honey", "deer", "armchair", "cat", "kefir", etc.
Match these words (point to a group of words) with a suitable word (point to mixed cards with words)
Match all the words with as many words as possible that are suitable in meaning (also lay out cards with words in front of the child, and let him connect them in groups)
Choose words that are opposite in meaning (for example, "white - black", "big - small", "clear - gloomy", "cheerful - sad", etc.)
Choose from a variety of activities to develop your child's reading and logical thinking skills.
8
Game "Composing words from letters"
A game similar to one of the above.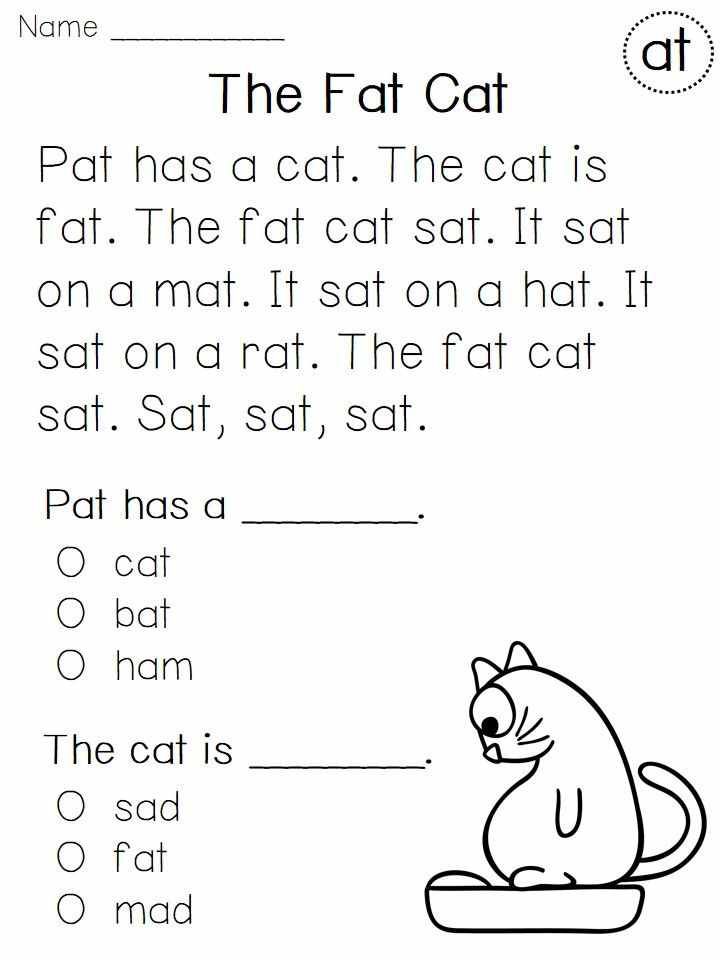 The only difference is that it is necessary to play it with a child only in cases where, when reading, he does not switch to letter-by-letter reading and has already adapted to pronunciation and voicing of merging syllables.
To play, you will need to cut out letters from some alphabet (you can even donate two or three alphabets to this cause). The letters are laid out in front of the child, and he must make existing words out of them.
It is more interesting to play this game if you choose a set of letters on purpose. For example, put the letters F, E, H, O, T, L, E in front of the baby, and see what words he will make of them. If you want to complicate the game, then you can give the child the task of making two words at the same time, having prepared the appropriate set of letters in advance. For example, put the letters Y, O, C, H, K, A in front of it, and give the task to make two words denoting the names of drinks (it is recommended to choose words related to the same general concept, but when it becomes easy to complete the task, this recommendation can not be stick to).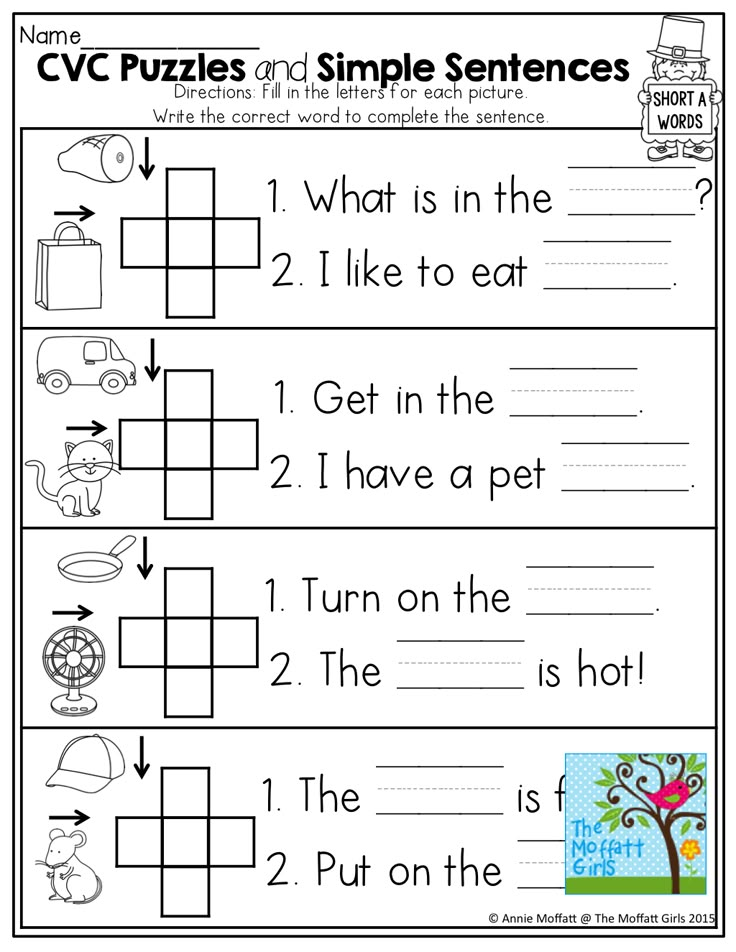 9
Word Geoboards
Reading word geoboards is a very interesting and productive activity that perfectly develops reading skills and attentiveness. You need to take a landscape sheet and draw it with squares. Words on the same topic fit into vertical and horizontal squares (you can choose any topic - from drinks to fairy-tale characters). Empty cells, which will remain anyway, can be filled with any letters in any order.
The child must find the words hidden in the geoboard. If at first he performs the task with difficulty, call him these words, and let him search. In addition to everything, geoboards perfectly develop thinking and comprehension when reading, because in addition to real words, among all their variety there will be many completely meaningless ones.
Below is an example of a word geoboard on the theme of fairy tale characters:
C O L O B O K A Y D
A D I L A P O T YU
R U S A L O C H K A Y
A R A B D A D O N M
B E L K A SCH U C A O
A M A L V I N A V
S A L Y N U S H K A O
D R A C O N C O T H
E L C A R L S O N K
L I B A Z I L I O A
10
Isographs
Isographs are pictures that are drawn using the letters that designate them.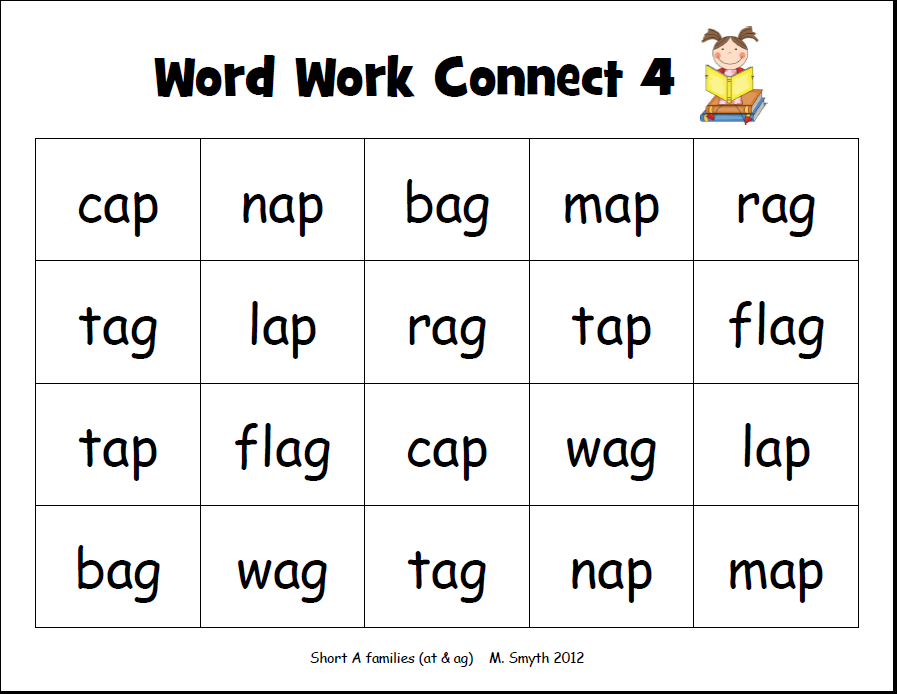 In most cases, the letters themselves are arranged so that the images resemble what the letters stand for. The task of the child is to look at the image, read the encrypted word and determine whether it matches the picture or not.
Some examples of good isographs:
These exercises will help your child learn to read words, stop stammering between syllables, and also grasp the essence of what they read. In general, problems should not arise, but it still makes sense to say a few words about possible difficulties.
11
What difficulties may arise when reading words
It happens that children have difficulty reading words that are not divided into syllables, and try to find syllables where there are none (common example: "kn-i-ga" , where the division into syllables is incorrect). If your child also experiences a similar difficulty, we advise you to help him at first by isolating syllable fusions. You just need to point with a pencil at the syllable and say how to read correctly.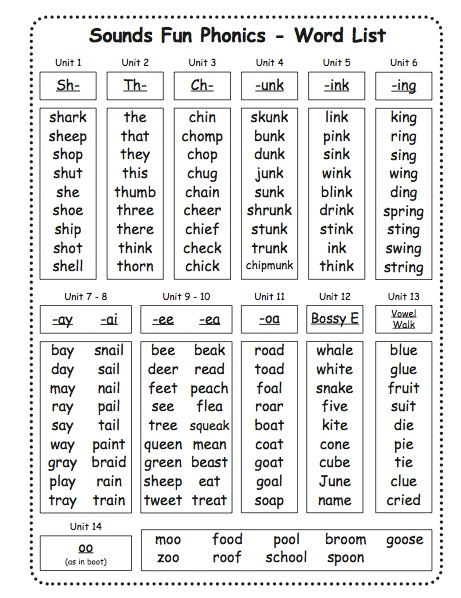 Another common difficulty is difficulty reading long words.
And one more nuance: pay attention to the words available in your baby's primer or alphabet. Often, some authors try to include in their manuals a lot of words that are quite easy to compose using the letters on the pages (as a rule, these are more complex specific words like "phase", "dye", "relay", "pump", etc. .). In these cases, it will be more optimal not to focus on these words, but instead to read and study them, use them in the above exercises.
With this lesson, the main reading part of the course comes to an end, and the final three lessons will have a slightly different focus. In Lesson 8, we'll talk about how to help your child read faster.
Test your knowledge
If you would like to test your knowledge on the topic of this lesson, you can take a short test consisting of several questions. Only 1 option can be correct for each question. After you select one of the options, the system automatically moves on to the next question.