Goldilocks and the three pigs
Goldilocks & The Three Little Pigs
Stage Direction + Set & Costumes Design
Design Sketches
OPERA | Goldilocks & The Three Little Pigs 
Music > Vahan Salorian | Libretto > Dominic Kimberlin | World Premiere at the Copeland Gallery | Stage Director & Designer > Pedro Ribeiro | Goldilocks > Alice Privett | Mom Bear-Pig > Carolyn Dobbin | Dad Bear-Pig > Nicholas Lester | Baby Bear-Pig > Daniel Keating-Roberts | Conductor > Paul Wingfield | Lighting > Clancy Flynn | Production > The Opera Story | Pictures: © Clive Boursnell 2018
> Director's Note

Once upon a time I forgot my earphones and I was on the travellator between the jubilee and the northern lines at the Waterloo Station. There were so many people walking but I couldn't hear any human noise. An immense and unreal silence wrapped me and suddenly I was in another world – a place where large tubes underneath the earth moved frozen people from one point to another. We were statues that would come back to life in the end of the travellator. I had never listened to such silence. Humans immersed in their own world. Don't you think that today we live in a permanent fairy-tale (and I'm not speaking about politics… hmmm yes I could… but no). It's true! Aren't we permanently engaged in a non-existing world of virtual friends from all over the world and don't we change our shape to please or entertain them with the help of that magic wand that we carry in our pocket? Can't we be dwarfs, dragons, elves, fairies, giants, gnomes, goblins, griffins, mermaids, talking emoji's, trolls, unicorns, witches, and use magic or enchantments? The last time I directed a fairy-tale opera (five years ago) I asked in a note like this to the audience "What happens to us as we get older that makes us forget how good it is to fly?" I could today reply to that same question… the gravitational force of the digital world is just too strong to let me fly as a kid does with just a fish on his hand (in fact the fish is a balloon but he pretends not to know about it).

Once upon a time there was an abandoned slaughterhouse that had animals swaying… those, in fact, weren't animals but trees. As we all know we will return as trees again. Yes, we are animals and the trees are some sort of tombs where we are reborn. The message from The Beatles alternative album cover for "Yesterday & Today" was completely misunderstood because baby dolls and meat shouldn't be mixed together, yes there's a rule for that. Didn't you know? Sometimes we can look at an image of a deer skeleton hanging on a tree and think it's a horrible thing to do to an animal but we don't read the note where we learn that in fact the deer got stuck on the tree branch during a forest fire. Life can trick us into thinking things that should be like we want them to be… but hey-ho life always finds a way to fuck us once again.

Once upon a time, there was a company that makes old stories into new ones that challenge us. For the staging of this fairy-tale, I was especially inspired by the audience that reads this text. Yes, I spend some of my time just observing you ;-) … (I felt the need to put a wink there for you not to think that I'm stalking you… but that just made it worse… strikethrough please)… Yes, I love to observe you especially, for example, when on a Thursday evening you run out of the office in your suit and your light blue shirt (I like to call it fairy-tale-blue because since the beginning of time all the innocent characters seem to enjoy wearing it), or when you leave your house in a hurry to buy milk in your pyjamas, or when you look at your phone while I'm trying to have a conversation with you (not at you). It's so easy to not be understood when we just don't listen. It's so easy to not understand someone when we just forgot how to connect. It's so easy to assume things before actually trying to understand them… Maybe it's just because we think we don't have time. Stop. Listen. Engage. Release. Thank you.
REVIEWS
"(…)The space was dominated by a colossal tree trunk – suspended by chains– upon which dainty games of scale are played: Goldilocks's tiny house is stuck at a tipsy angle amid a mini-forest of broccoli.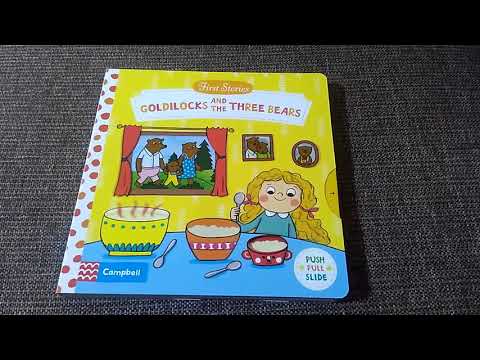 The playful design is by Pedro Ribeiro, who also directs, and it suits an evening that is, in part, a bold experiment with scale – the opera lasts little more than an hour yet feels epic. We, an audience of Little Transparent Riding Hoods, awaited our fate eagerly as Vahan Salorian's tremendous music took hold (…) What is so striking again is scale: the majestic score busying itself with the humble worm (…) but don't trust his innocence a jot. He more than brings home the bacon in this swinish pearl of an opera. ★★★★" > Kate Kellaway | The Guardian Newspaper
"(…) a capacity audience engaged immediately with this economically conceived yet darker retelling of the already at least partly sinister story of Goldilocks (…) simply but strikingly staged by director-designer Pedro Ribeiro and atmospherically lit by Clancy Flynn (…) it is a subtle and beautifully achieved piece of work" > George Hall | Opera Magazine
"If you don't want your chocolate-box childhood fairytales to be tarred with (literal) flesh and blood then don't go and see Goldilocks and the Three Little Pigs (…) If you don't see it, however, you're missing out.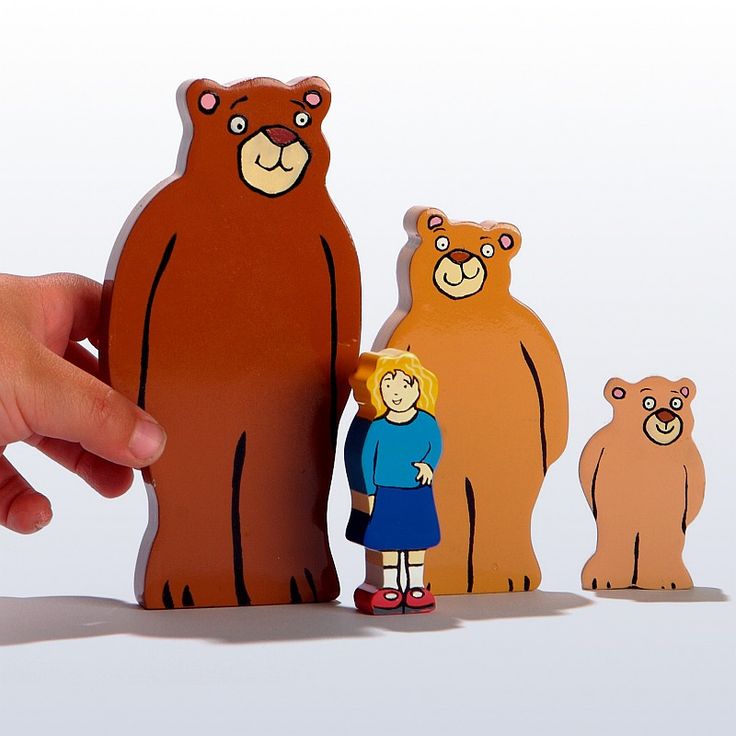 This production is a contemporary, gritty and exciting new work that dares to be gorily different. (…) the performance space is straight out of an episode of Dexter. The walls and floor are adorned in white plastic sheeting, suggesting we are in a kill room (…) this opera is thoroughly modern and excitingly progressive." > Andrew Bullock | Candid Magazine
"(…) If Marvel's Avengers and DC's Justice League can do it, then so can opera. (…) Thankfully the plot is less cut and dried than in a typical MCU offering. True, Goldilocks wanders through an idyllic wood at the opening, birds a-singing, but there the fairy tale ends. Goldilocks has been orphaned and left to fend for herself.(…) A savage undertone brings the tales viscerally to life, while the throbbing red carcass brought home by Daddy Bear-Pig for the family table, and a subsequent bestial killing, answers the white space of the Copeland Gallery, which practically screams for blood to be spilled.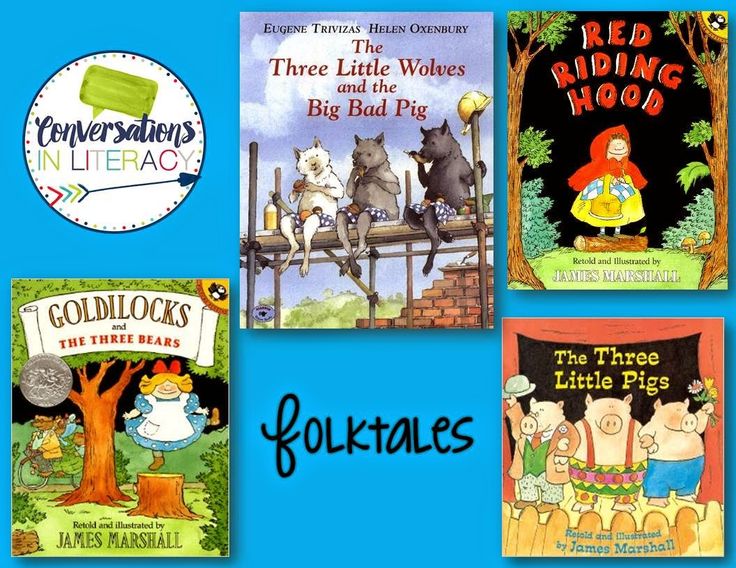 (…) Verdict: A fresh operatic take on two children's tales that may make you think twice about going down to woods > Edward Bhesania | The Stage Newspaper
"…Two fairy tales collide with uncomfortable results when The Opera Story goes to the dark side.If you go down to the woods today, you're sure of a big surprise… Because two children's stories merge into one dark and adult drama, in the second production by innovative company The Opera Story. (…) This is opera in an exciting form – no gowns or brocade, but an immersive, raw, direct and insightful exploration into familiar characters who reveal an unfamiliar side. (…) The score is by Vahan Salorian, with a libretto by Dominic Kimberlin, and the resourceful production is directed and designed by Pedro Ribeiro…"  > Claudia Pritchard | Culture Whisper Blog
Goldilocks and the Three Little Pigs
What do Goldilocks and the Three Little Pigs have in common? More than you think! Our second production looked at the common themes running through these two tales, intertwining the stories in a way that will challenge what you thought about these characters, their motivations and back stories… Visit our blog to learn more about how it took shape, in the words of its creative team!
Visit our blog
Our Team
bio
Vahan's work includes commissions for the Northern Chamber Orchestra, Stage 84, the BBC, as well as a new score for A Midsummer Night's Dream at the Milton Court Theatre.
Most recently, he completed a commission for the Worshipful Company of Skinner's 700th Anniversary, staged in collaboration with the celebrated director Annabel Arden and workshOPERA.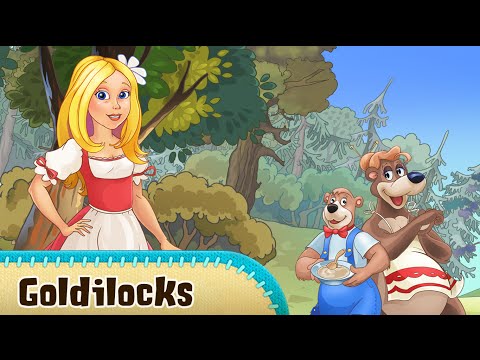 His "truly genre-breaking", British New Music Theatre Award-nominated work, Boys of Paradise, received its third revival at EGG London last October in collaboration with Tete a Tete, after winning an Arts Council England grant award. This year has seen commissions for works from Settle Orchestra, for their 70th Anniversary concert and a pop-up opera for the Tête à Tête opera festival.
Vahan Salorian
Composer
bio
Playwright and librettist currently based in Edinburgh. He completed his MLitt in Creative Writing at the University of St Andrews in 2016. His most recent work includes the libretto for Boys of Paradise which was produced by WorkshOPERA in association with Tête à Tête.
Dominic Kimberlin
Librettist
bio
Pedro holds degrees in Stage Direction and Acting from the School of Music and Performing Arts of the University of Porto (ESMAE) with honours. He has also completed the Harp Course at Porto Music Conservatory with honours and the Opera Stage Directing Course of the CalousteGulbenkian Foundation.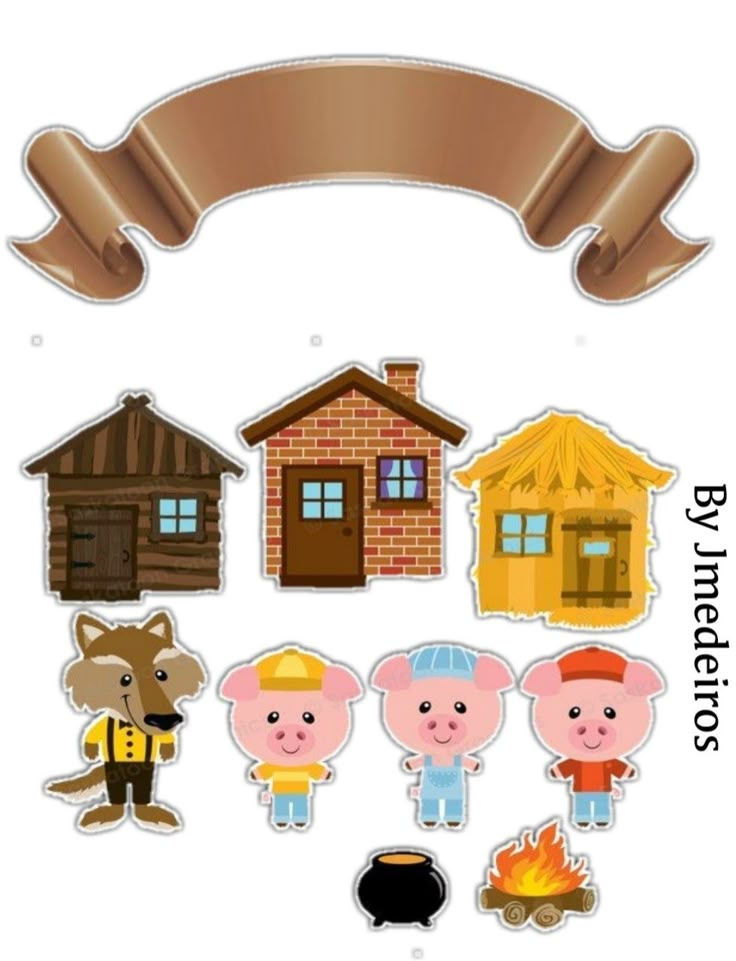 He joined the Royal Opera House young artists programme and made his Royal Opera House directing début with Berlioz's Les Nuitsd'été, followed by Mozart & Salieri in the Linbury Theatre. After finishing his contract with the ROH he was invited to come back to direct Montsalvagte's El Gato con Botas in the Linbury Theatre.
Future engagements include: a new opera Lab "Orpheo" for CalousteGulbenkian Foundation & ENOA, the residency "Landscape of new music theatre and opera" for LOD muziektheater (Ghent) and La Monnaie (Brussels), Belgium; the new Thomas Guthrie production of "Die Zauberflöte" for the Longborough Festival Opera, Movement & Acting coach for the North Sea Vocal Academy in Denmark, working on the revivals of "La Traviata", "Rigoletto" at the ROH, Covent Garden and "A Caminho" a new musical in Lisbon.
Pedro Ribeiro
Director and Designer
bio
Clancy Flynn is a theatre designer and production electrician based in London.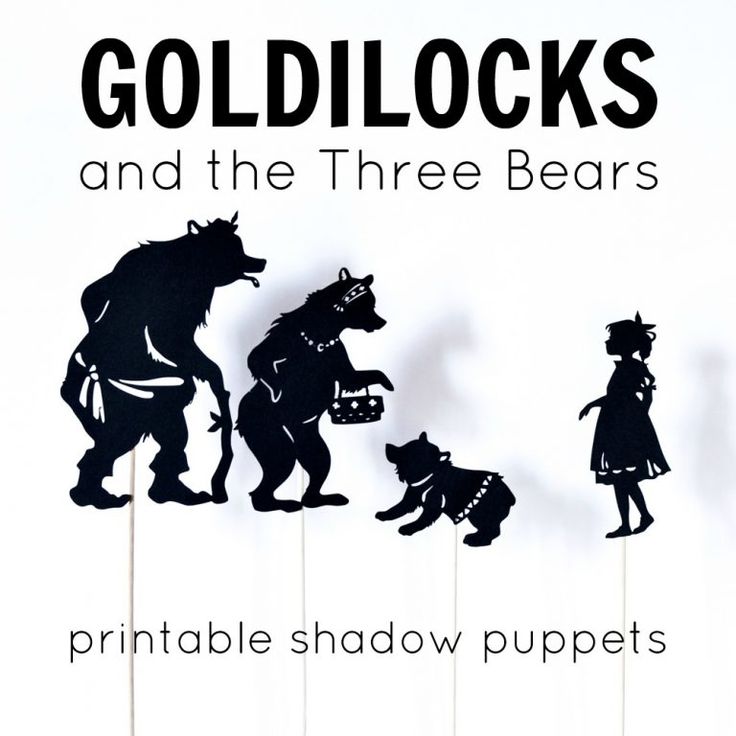 A New York native, she studied theatre at Trinity College Dublin before coming to the UK. Her work often blurs the lines between production, video and lighting design, reflecting a passion for technology as art.  Recent work for theatre includes the UK and Australian tour of Trainspotting Live.
Clancy Flynn
Lighting Designer
bio
Paulis a graduate of theJette Parker Young Artist Programme at the Royal Opera House (ROH), where he was contracted from 2012-14.At ROH, he conducted Mozart and Salieri(Rimsky-Korsakov) and El gato con botas(Montsalvatge) in the Linbury Studio Theatre.
Paul read Music at Oxford University, and trained as a conductor and repetiteur at the Guildhall School of Music & Drama and the National Opera Studio. Conducting engagements include work with The Royal Opera House, The Birmingham Symphony Orchestra, The Royal Ballet, Welsh National Opera, Mahogany Opera Group, Birmingham Opera Company, Iford Arts, Opera Holland Park and Clonter Opera.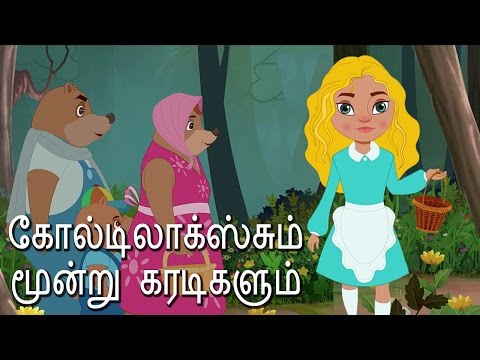 He has also worked as a repetiteur for English National Opera.
Paul considers coaching and education to be an important part of his output and works as Head of Vocal & Operatic Studies at Birmingham Conservatoire. He is also a frequent guest speaker at pre-performance talks for ROH.
Paul Wingfield
Conductor
bio
Alice studied at the Guildhall School of Music and Drama and the Royal Academy of Music, graduating in 2014. She is a keen recitalist and has been featured on the BBC Radio 3 proms as well as performing at venues such as Leighton House, Kings Place and St Johns Smith Square. Her operatic performances include roles at Opera Holland Park, Garsington Opera, the Aldeburgh Festival and Longborough Festival Opera. She is generously supported by Opera Prelude.
Alice Privett
Soprano - Goldilocks
bio
Northern Irish mezzo-soprano and Samling Scholar, Carolyn began her career as a teacher of Art and Design before commencing the Opera course at the Royal Scottish Academy of Music and Drama.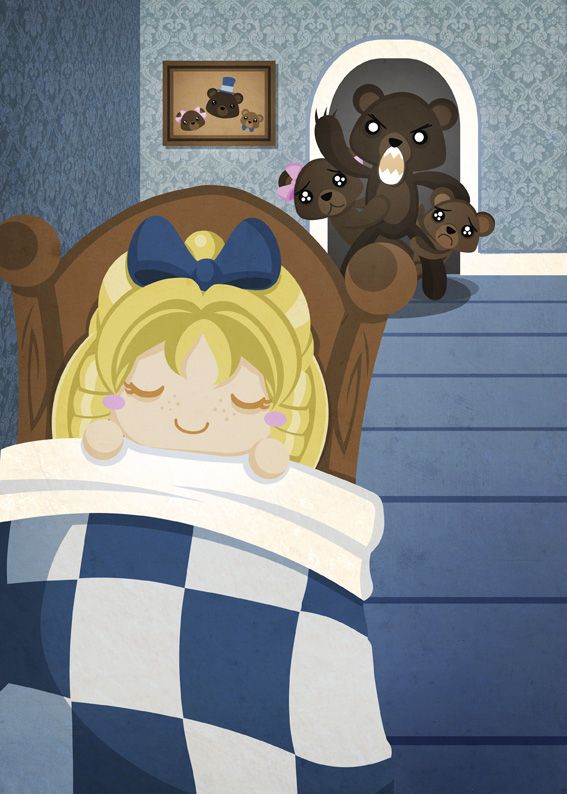 Carolyn was Associate Artist at WelshNationalOpera in 2010 and spent two years at luzern opera house in Switzerland in 2012-2014.
She has performed extensively in opera, oratorio and in solo recitals, including appearances at the Royal Opera House Linbury Studio, English National Opera, Grange Park Opera, Opera Holland Park, Stadttheater Bern (Switzerland), and the Royal Albert Hall.
She'll be recording a newly discovered opera with Richard Bonynge this year and releasing a CD with Delphian Records and Iain Burnside on songs by composers from Northern Ireland at the Ludlow song festival and again in Belfast. She will also tour the UK with the role of Madam Popova in The Bear and sing the role of Mary in Der Fliegender Hollander for Longborough Festival.
Carolyn Dobbin
Mezzo-soprano - Mummy
bio
Daniel studied music and opera at the Guildhall School of Music and Drama, winning awards from the Countess of Muster and The Foyle Foundation, and the Guildhall Aria Prize.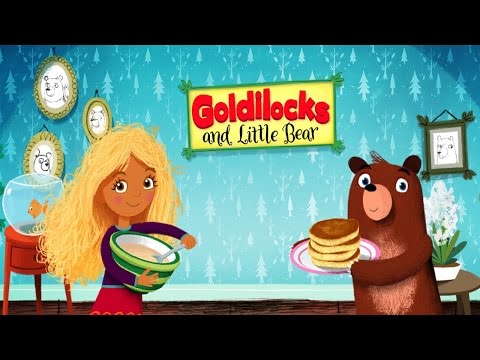 He then became the first counter-tenor accepted onto the ENO Operaworks programme.
Daniel has performed across Europe, including the title role in the opera premiere of 'Franzinskus', performed at The Bolshoi Theatre, Moscow, the title role in the world premiere of Richard Ayres 'Peter Pan', at Oper Stuttgart, and several premieres for Scottish Opera. Alongside his passion for Baroque and early repertoire, uncovering hidden gems of this rich epoch, Daniel continues to break new ground, creating and performing new work across the globe.
Daniel Keating-Roberts
Counter-tenor - Baby
bio
Australian baritone Nic studied at the Adelaide Conservatorium of Music, was a State Opera of South Australia Young Artist and studied at the National Opera Studio in London. His studies were sponsored by Glyndebourne Festival Opera as the recipient of the Anne Woods/Johanna Peters Award. In 2014 Nicholas was voted 'Best Male in a Leading Role' by the Opera Holland Park audience for his performance as Figaro Il barbiere di Siviglia.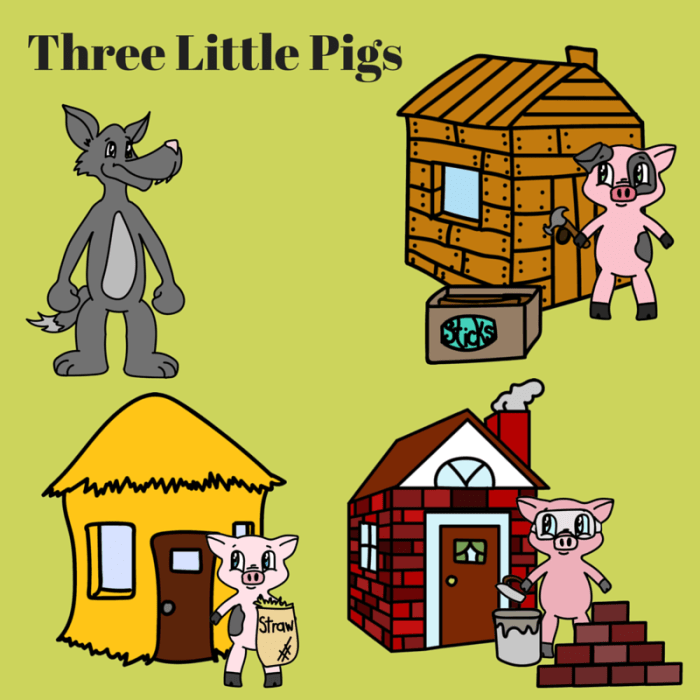 Recent and future plans include Marcello La Bohème New Zealand Opera' title role Eugene Onegin and Figaro Il barbiere di Siviglia (Welsh National Opera)' Guglielmo Cosi fan tutte' Dandini La Cenerentola Figaro Il barbiere di Siviglia and Frédéric Lakmé (Opera Holland Park)' Valentin Faust (Dorset Opera Festival)' Josef K in Philip Glass's The Trial (Scottish Opera)' Marcello La Bohème (English Touring Opera).
He created the role of Edward Lear in Ode to nonsense – a co-production between Slingsby Theatre Company and State Opera of South Australia in Adelaide' and performed Marcello for the State Opera of South Australia.
Nicholas Lester
Baritone - Daddy
bio
Berrak studied at GSMD and the National Opera Studio. She has worked with Glyndebourne, Opera Holland Park, UCOpera and is the Musical Director for Pop Up Opera.
Berrak Dyer
Repetiteur and Assistant Conductor
bio
Alice trained at the Guildhall School of Music and Drama.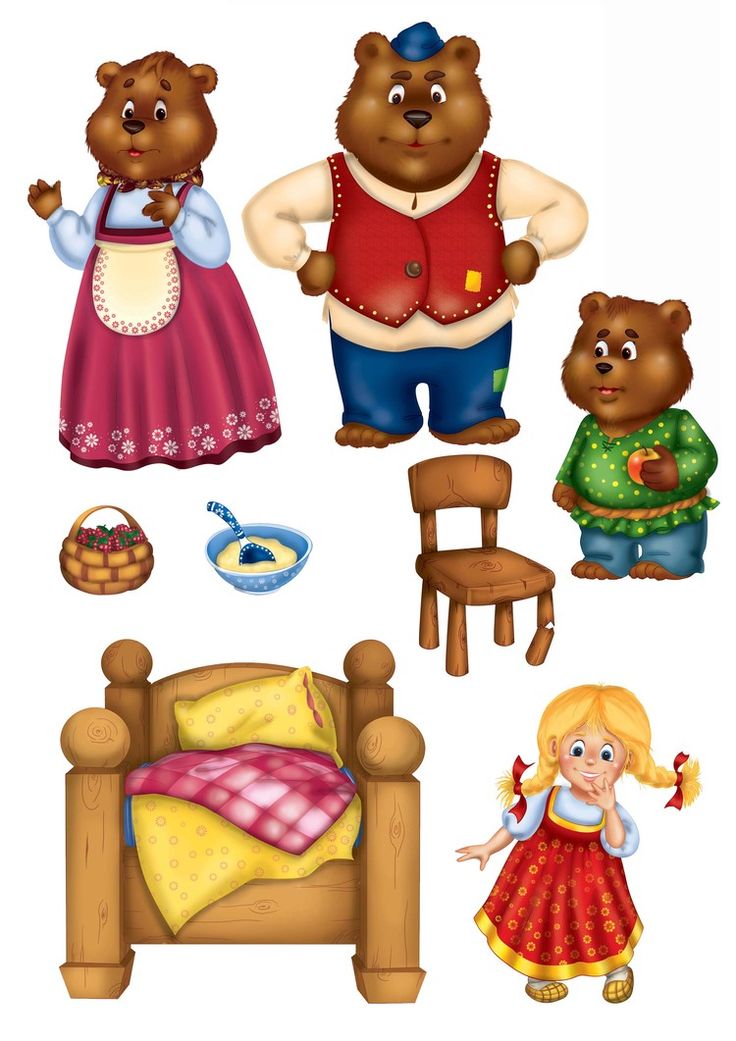 Most recently she has been DSM at the Watermill for their tour of Twelfth Night and Romeo + Juliet. She has also been ASM on Imperium at the RSC.
Alice Barber
Company Stage Manager
bio
AK Lie has a BA honours degree in Theatre Arts: Design and Technical Theatre from Middlesex University London, and is currently studying MA Costume Design at University of the Arts London. Her recent work includes the costume-design for Man-Up by Temperamental TC, an Eddie Nominated Performance at Edinburgh Fringe 2017, and she was the ASM for TheOperaStory's first production Snow.
AK Lie
Assistant Stage Manager
bio
Marco has over 6 years of experience running multimedia​ productions for theatres, art galleries, music clubs and cultural venues. His versatile experience includes Branding Communications, Online Marketing and Stage Management. ​He is the founder of Audiovisual City​, a worldwide magazine of Audiovisual Culture that is nowadays the most important online magazine of AV artists and events.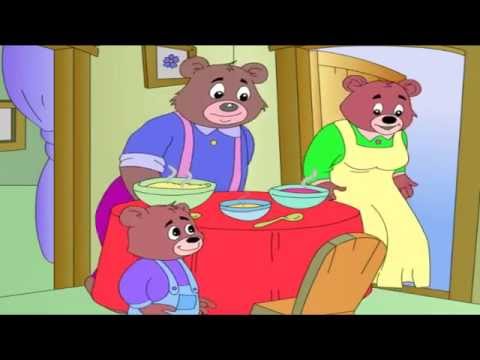 Restless, passionate and creatively committed, he considers Art as the more powerful form of communication, and his whole career has been devoted to support artistic expression and to deliver it to as many people as possible.
Marco Savo
Production Manager
The Reviews
The Observer
Extraordinary that with only 10 musicians there should be such orchestral richness… a swinish pearl of an opera"
Opera
A subtle and beautifully achieved piece of work
Planet Hugill
A wonderfully confident piece of music theatre, certainly nothing like any contemporary opera which I have recently experienced
Candid
If you don't see it, you're missing out. This production is a contemporary, gritty and exciting new work that dare to be gorily different
Culture Whisper
This is opera in an exciting form -no gowns or brocade, but an immersive, raw, direct and insightful exploration into familiar characters who reveal an unfamiliar side
Londonist
Reckon opera isn't for you? Let this enchanting performance of Goldilocks and The Three Little Pigs change your mind
The Venue
Many thanks to…
Arts Council England
Corporate Partners
Trusts & Foundations
The John S.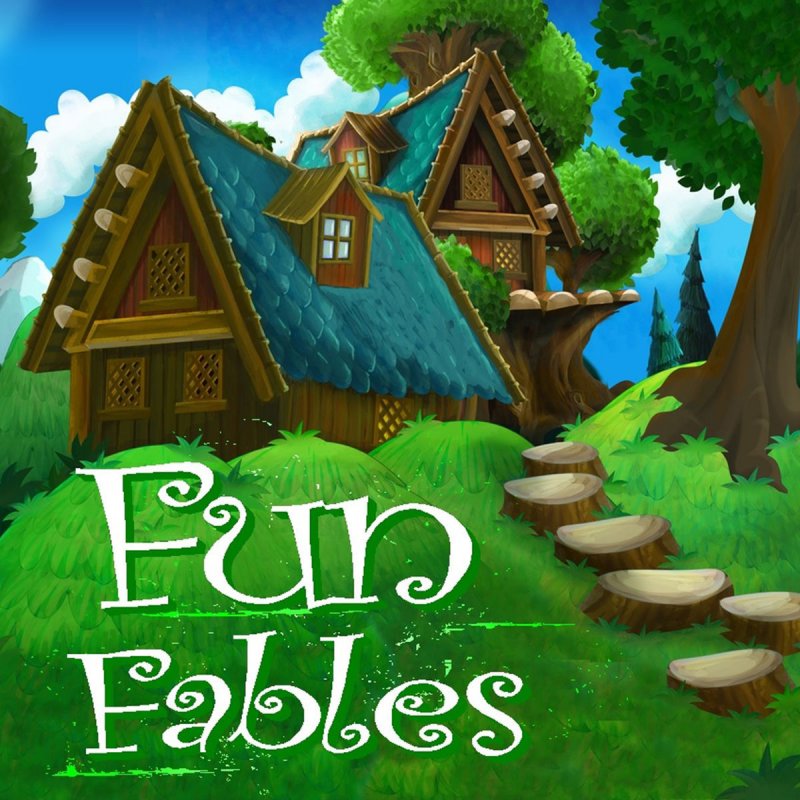 Cohen Foundation
The Boltini Trust
Samuel Gardner Memorial Trust
Individual Donors
11 anonymous donors
Clémence Humeau
Simon Yates
Robin Farr
Clare Sutherland
Jeremy Young
Antony Feeny
Olivier Humeau
Juan Pablo and Maria Carolina Fajardo
Yaprak Dyer
Gerardo Duplat
Rachael Barber
Benjamin Liebermann
Susi Rountree
Anna Andreyeva and Adam Kellerman
Jeremy Greenhalgh
Christine and Bertrand Lapostolle
Iesley Williams
Philip Griffin
Alexandre Mendelewitsch
Alejandro Santamaría
Gerard Hastings
 Maureen MacGlashan
Jérôme Lapostolle
 Malcolm Martineau
Ana María Fajardo
Trevor Pinnock
Lorelle Skewes
Natasha Lee
Lucie Humeau
Eduardo Fajardo
Hanya Chlala
Elin Falted
Fiona Dobie
Linda Ormiston
Andreas Schaefer
Stefano Grita
Kate Gadsby
Marilyn Minchon
Thibault Godbillon
Joan Busby
Paul Berry
Renee Kathuria
Catherine Hubbard
Jan Chanter
Sylvie Soudan
John Johnston
James Kreiling
Sima Sthanakiya
Adam Gac
Matteo Dalle Fratte
William Vann
Emilio Rangel
Alice Beberman Chute
Luis Gomes
Jo Jones
Donna Lennard
Julie Cooke
Cassie Cornish-Trestrail
Susanna Stranders
Nicola Rose
Gavin Roberts
Karenna Caun
Sara Johnson
Andrew Sutherland
Jan Powton
Marc van Wilijck and Eliana Galindo
Sue Butters
Celia and Andrew Coulson
Beth Lynch
Paulina Mikolajczyk
Nafis Umerkulova
Jane Atkinson
Efrem Yamamoto de Paiva
Claire Egan
Fabrizio Catalano
Julia Jones
Joshua Owen Mills
Sheena Geraghty
Alex Marsden
Simon Cole and Victoria Newlyn
Cecilia de Maria
Konrad Elias-Trostmann
https://theoperastory.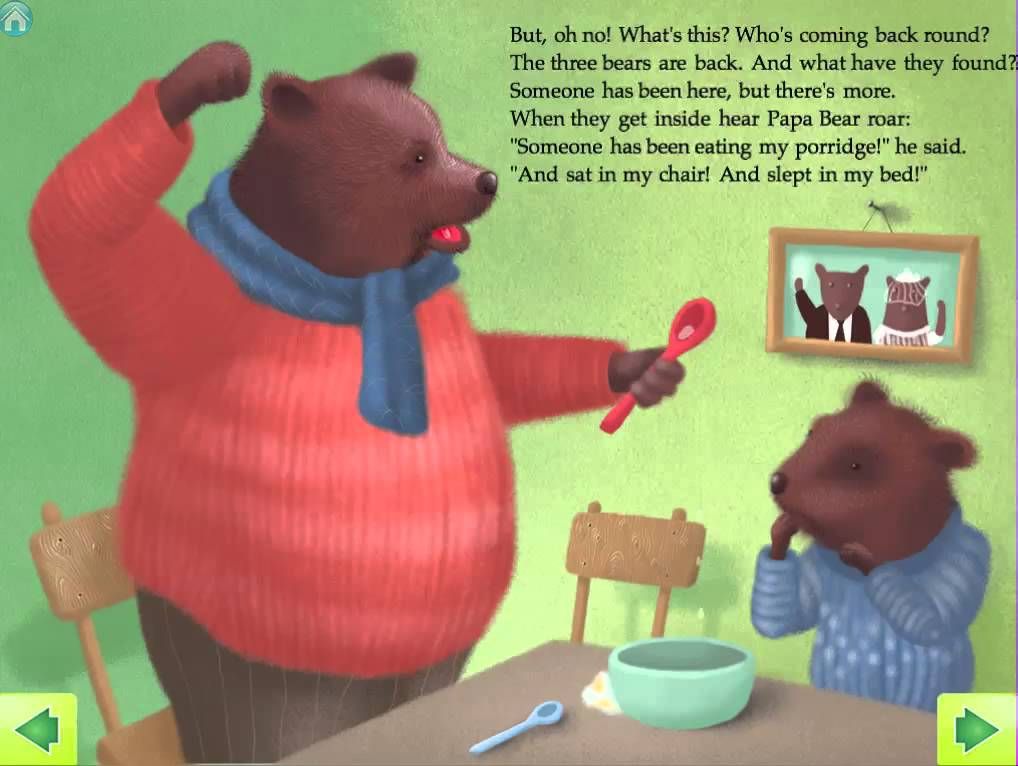 com/wp-content/themes/operastory/images/loader.gif
https://theoperastory.com/wp-admin/admin-ajax.php
Goldilocks and the Three Bears Goldilocks and the Three Bears in Bulgarian and English, english, child, text png
Goldilocks And The Three Bears In Bulgarian And English, english, child, text png
child,
text,
poster,
cartoon,
organism,
goldilocks and three bears,
German,
fairy tale,
happiness,
ecosystem,
ecoregion,
dari,
child art,
book,
bear,
art,
png,
transparent,
free download
About This PNG
Image size

640x640px

File size

776.74KB

MIME type

Image/png
Download PNG ( 776.74KB )
resize PNG
width(px)
height(px)
License
Non-Commercial Use, DMCA Contact Us
Domestic pig Goldilocks and the Three Bears The Three Little Pigs, The Three Little Pigs], child, toddler, cartoon png 532x592px 289.94KB
woman wearing blue, white, and green floral dress, Little Red Riding Hood Drawing Goldilocks and the Three Bears, grandma, miscellaneous, child, toddler png 1038x1600px 210.48KB
save the planet illustration, Earth Poster Drawing Mother Nature, cultural slogans, food, leaf, text png 1884x1873px 1016.02KB
boy and girl reading book digital artwork, Hello! Yo Hablo Espanol | Children Learning Spanish Books, learn to smile, child, reading, people png 1024x683px 608. 46KB
Goldilocks and the Three Bears Brown bear, bear, mammal, animals, carnivoran png 600x600px 303.29KB
boy and girl reading book art reading poster cartoon, reading child, child, text, child png 800x800px 102.37KB
Child Cartoon Poster, Cartoon children, cartoon Character, text, child png 1177x2706px 657.76KB
The Three Little Pigs Fairy tale Goldilocks and the Three Bears Domestic pig Little Red Riding Hood, three little pigs, miscellaneous, child, fictional Character png 1600x851px 1.93MB
girl on newspaper boat illustration, Child Illustrator Drawing Watercolor painting, illustration, child, text, people, reading png 564x797px 493. 72KB
Vive La France! illustration, France Getting Started in French for Kids | Kids Learn French Books Learning English, france symbol, child, cartoon Characters, cartoon png 800x800px 126.5KB
Child Cartoon Illustration, Child, smiling boy and girl illustration, hand, people, child png 1000x917px 494.35KB
Reading Books Child, child, two children reading book illustration, child, painted, hand png 1024x683px 437.94KB
blue, red, and yellow pow! sticker, Batman Superman Comic book Superhero Comics, Pow, comics, child, heroes png 960x641px 121.37KB
Goldilocks and the Three Bears Denslow's Tale of Mother Goose, pope john, mammal, child, carnivoran png 910x1485px 541.52KB
The Three Little Pigs Domestic pig Big Bad Wolf, The Three Little Pigs], mammal, child, hand png 583x480px 230.56KB
School of Foreign Languages ​​Language Course English language course, english, text, material png 640x433px 259.34KB
Pippi Fixes Everything English Book, english, text, rectangle, objects png 1000x1114px 444.83KB
boy going to school illustration, School student Cartoon, Children learning, childrens Clothing, people, child png 763x1000px 411.25KB
gray beast, Big Bad Wolf Little Red Riding Hood Goldilocks and the Tale of the Three Bears, grandma, miscellaneous, mammal, cat Like Mammal png 900x1496px 171.49KB
english speakers, child, food, friendship png 899x441px 194.98KB
Computer Icons Translation Language English, others, miscellaneous, angle, english png 512x512px 23.46KB
The Little Prince Drawing Child Sticker Text, illustration of the little prince, boy and fox, hand, people, text png 892x892px 104.22KB
Child Reading Book, Poster, Cartoon Child, Wall decal, Education, Facial expression, yellow, text, area, book, boy png 565x725px 91. 41KB
Graphic design Communication, communication, text, hand, public Relations png 1024x768px 83.63KB
multicolored sketch, Baby Zoo Poster Background, child, advertising Poster, text png 3606x3568px 1.27MB
Cartoon Reading, reading, child, hand, reading png 5134x8676px 1.59MB
Children's story book Children's literature Fairy tale, Cartoon fairy tale, cartoon Character, child, text png 6000x4655px 661.18KB
Letter English alphabet, Wall decal, wall decal, miscellaneous, child, english png 1000x708px 538.39KB
Goldilocks and the Three Bears The Walt Disney Company, goldie and the bear, child, hand, toddler png 389x727px 125.49KB
three children studying art, Student Estudante, child learning, child, english, people png 1000x808px 418.2KB
Tom Cat Tom and Jerry Coloring book Drawing Child, tom and jerry, white, child, mammal png 1600x1409px 192.33KB
Book Imagination, 书面, child, reading, creative Market png 1050x840px 134.94KB
poof! illustration, Comic book Comic book Cartoon, pow, text, poster, cartoon png 3000x1878px 364.15KB
Letter English alphabet, alphabet, child, text, heart png 2545x2166px 1.89MB
Classroom Primary school Student Education, school, angle, white, text png 556x453px 82.99KB
Little Red Riding Hood, Grandmother, miscellaneous, child, head png 1604x3113px 362.16KB
Book Drawing Carlisle, children, child, reading, child png 1966x2400px 695.71KB
Numerical digit Arithmetic number Mathematics Yandex Search, Mathematics, game, english, child png 700x511px 180.2KB
Javanese people Ngoko language, java, english, hand, monochrome png 916x1600px 1. 23MB
animated girl with laptop, child, reading, computer Wallpaper png 1535x1535px 1.03MB
Aloha Vibes text with flower illustration, Visual arts T-shirt Graphic design Text, english graffiti words, poster, logo, typography png 540x571px 286.74KB
Child, child, baby illustration, child, people, toddler png 784x768px 75.57KB
Batman Diana Prince Superman Superhero Comic book, fight, miscellaneous, comics, child png 6000x4500px 623.29KB
plush brown bear toy, Baby shower Convite Child Wedding invitation Scrapbooking, child, mammal, text, carnivoran png 500x500px 125. 52KB
Comic book Cartoon Comics, explosions, orange, poster, explosion png 905x583px 25.18KB
Dream Snow White and the Seven Dwarfs, Sleep, Thumb toy, child, hand, cartoon png 2649x3619px 5.17MB
ILY sign American Sign Language alphabet, symbol, love, miscellaneous, white png 2000x1967px 81.32KB
Askepot Cinderella Desktop Prince Charming Cinderella, vertebrate, computer Wallpaper, disney Princess png 600x450px 291.84KB
Writing Reading Educational Books & Games Skill, child, english, reading png 500x500px 91.13KB
boy reading a book, english, child, food png 1008x1011px 231.66KB
domestic pig, goldilocks and three bears, three little pigs
289.94 KB | 532*592
Download
domestic pig Goldilocks And The Three Bears Three pigs Story Story red Riding Hood Child Fiction Cartoon new popular
FROM
Are you looking for transparent images of Domestic Pig, Goldilocks and Three Bears, Three Little Pigs? We present to your attention a selection of domestic pig, goldilocks and Three Bears, Three Little Pigs. Stop searching! You can use these transparent images for your website, blog or share them on social networks. None of the A's should be used for commercial purposes.
domestic pig, goldilocks and three bears, three little pigs on a transparent background shared with. You can download free in 532*59 resolution2 & size 289.94 KB.
Personal use is any use that does not meet any of the criteria for commercial use.