Does your mama know book
"does your mama know?" - An Interview with Lisa C. Moore
Twenty years ago, my friend and mentor Lisa C. Moore, founder and editor of RedBone Press, published does your mama know? An Anthology of Black Lesbian Coming Out Stories. I had the opportunity to interview her before Makers Lab and ZAMI at Busboys and Poets host a celebration on Tuesday, August 15 to celebrate the 20th anniversary of this groundbreaking book.
What inspired the name RedBone Press?
When I realized I needed a name for my business, I cast about for something that would let people know it was a black woman-owned company. I had recently moved to Atlanta at the time, and people there would greet me with "Hey, RedBone," and "What's up, RedBone?" I quickly learned that it was a Southern term for someone my skin color, and it seemed to be a gendered term, too, so I adopted it and made it mine. Men were almost never called "RedBone"; they were called "red." The uppercase "B" in the name is just a way to make it visually fancy.
does your mama know? is an anthology of black lesbian coming out stories and was the first book published by RedBone Press. Did you expect it to have this much of an impact? How difficult was it to publish the book?
I did not expect it to have this kind of impact, nor did I expect that it would still be making waves 20 years later! When I first started soliciting stories, I imagined someone else publishing the anthology. I thought I would collect the stories, edit them, and hand them off to a publisher. But in the process of researching publishers, I learned that they didn't think there was a market for this kind of book. I knew there was a market for the work; I kept seeing all these black lesbians in Atlanta, and they often shared their coming out stories in casual conversations. Sharing those stories was a way of building community. I eventually decided to publish it myself, and learned Adobe PageMaker for the layout and hired an artist to design the cover.
A friend gave me the printing money for which I am grateful to this day and does your mama know? was born. Of course, then I had to get it into the hands of readers, so I learned all about marketing and distribution—all while working part-time for the Atlanta newspaper and taking care of my then three-year-old nephew. So yeah, there was a learning curve, but I love learning.
What do you think was the most common connection between the essays?
I think a current runs through the book: a sense of relief at knowing one's true identity, and that it's OK to be exactly who you are. If your mama knows, it doesn't matter what anybody else thinks.
RedBone Press publishes work celebrating the cultures of black lesbians and gay men. Do you think larger publishing companies have done a better job of amplifying the voices of black queer folks?
I don't think there's a competition. I have a particular focus. The authors I publish tend to be performative and/or literary in some way; larger presses may publish a few books on black queer popular fiction, or black queer academic work, that fits in with their overall mission.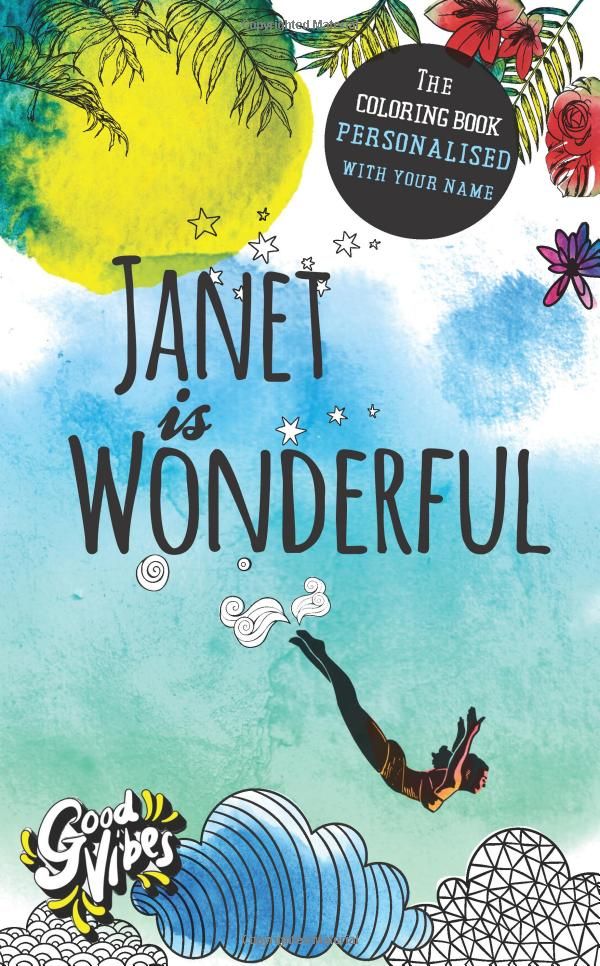 I think it's all necessary and wonderful!
Twenty years later, what inspires you most about this new wave of queer, womanist artists?
I like that newer writers and artists acknowledge the shoulders they stand on. I know I stand on the shoulders of Barbara Smith, Cherríe Moraga and Audre Lorde of Kitchen Table: Women of Color Press. I see writers of today knowing about the Combahee River Collective, and others who came before, and recognizing their influence and carrying the work—fiction and non, poetry and essay—further. That gives me hope for the future.
The 20th Anniversary Celebration of "does your mama know" takes place on August 15 at Busboys & Poets, 1025 5th Street NW, Washington, D.C. Tickets are available at doesyourmamaknow.splashthat.com.
Comments
Redbone Press
FemmeNoir Online
Redbone Press
Home | What's New | About FemmeNoir | Commentary | Leaders & Legends | Articles | Herstory | Lesbian Horoscopes | Arts & Entertainment | Fashion | Multimedia | In Her Own Words | Poetry | Coming Out | Resources | Archives | Message Board | Calendar | Mailbag | Contact Me | Photos | Entertainment Guide | Favorite Links | Search | Redbone Press | Pica 12
Sharon Bridgforth and RedBone Press publisher Lisa Moore at Brentano's Bookstore in Cleveland
photo by Lincoln Pettaway
RedBone Press is the only Black lesbian-owned publishing house in the country dedicated to publishing the work of black lesbian writers.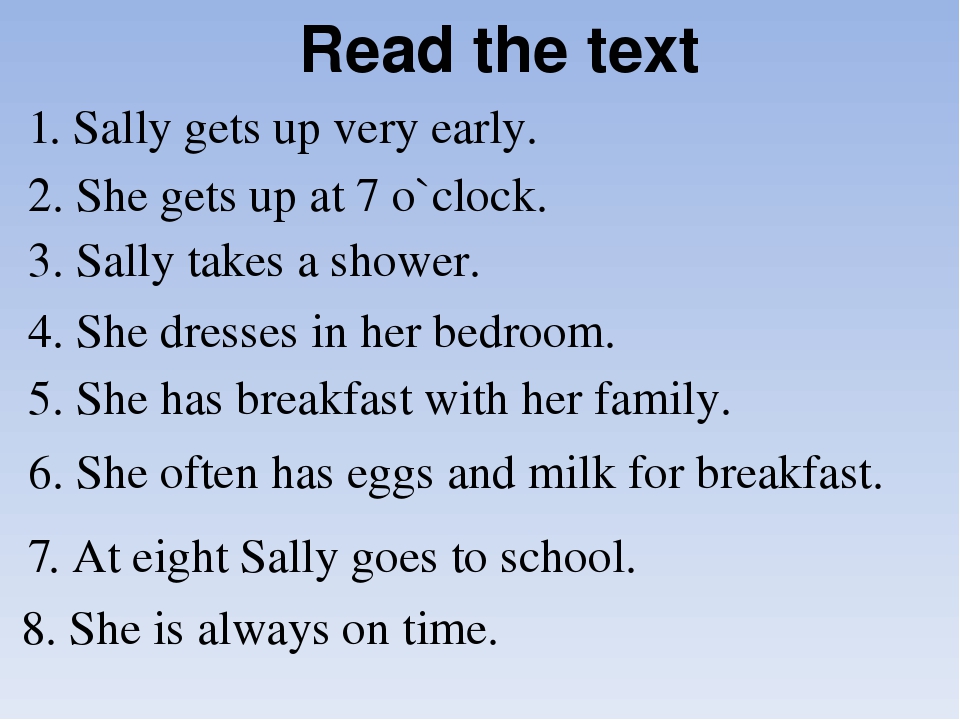 Lisa Moore is someone who is committed to creating history.  
"Lisa is ... changing the face of the publishing industry, literally. So around the country, people in the publishing industry, particularly in the small press pockets, are taking notice of what Lisa's doing." What's she doing? "A lot of the publishers don't think black people read and buy books. And she's selling.  Her target is black lesbians, but she's selling universally and selling lots. So they all want to know, 'How are you doing this?' Particularly with work like mine."  -- Sharon Bridgforth (Website:  http://www.sharonbridgforth.com/)
Lisa Moore will be featured in December's Leaders/Legends Section.  So Stay Tuned!
---
does your mama know?- An Anthology of Black Lesbian Coming Out Stories
From the cover: By turns funny, passionate, angry and joyous, does your mama know? reflects the complexity of emotions that accompany a black lesbian's coming out.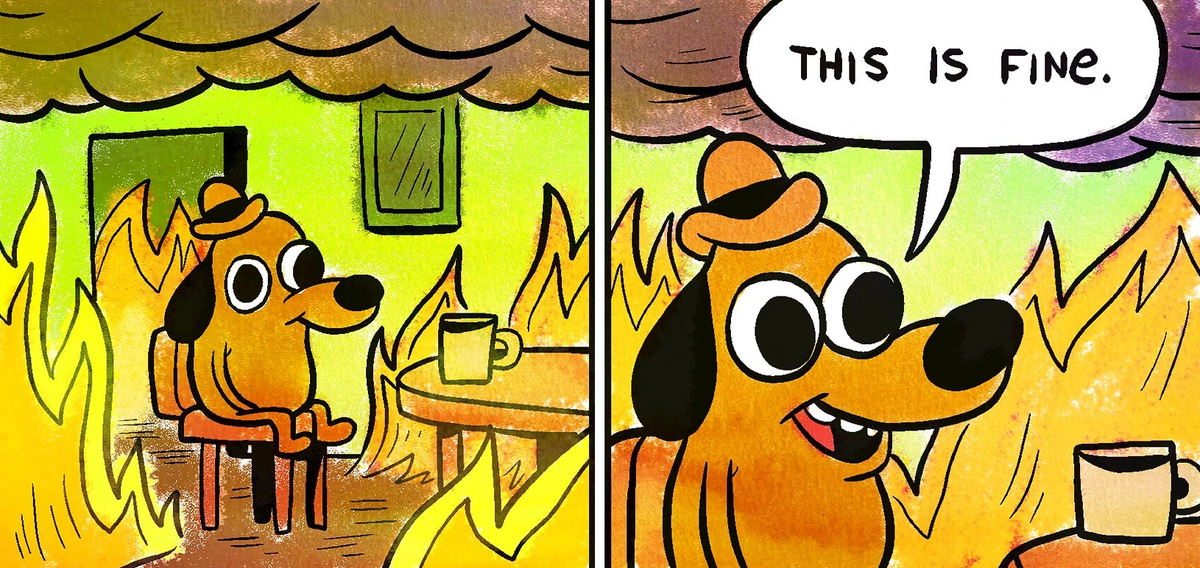 These 49 short stories, poems, interviews and essays - fiction and nonfiction - make up a powerful collection of original and new writing by 41 women. does your mama know? is ready to take its place in the halls of literary African-American lesbian voices.
RedBone Press, edited by Lisa C. Moore, ISBN 0-9656659-0-9, 1997, paperback, 314 pp.  Price:  $19.95
 
---
The bull-jean stories, by Sharon Bridgforth
Using traditional storytelling and nontraditional verse to chronicle the course of love returning in the lifetimes of one woman-loving-woman named bull-dog-jean, The bull-jean stories give cultural documentation and social commentary on African-American herstory and survival.
Set in the rural South of the 1920s, The bull-jean stories herald the spirit of the African-American people.
RedBone Press, by Sharon Bridgforth, ISBN 0-9656659-1-7, 1998, paperback, 109 pp.
Price:  $12.00
---

The bull-jean stories (On CD), by Sharon Bridgforth
The bull­jean CD was created because both bridgforth and Moore were often told what a difference was made in the enjoyment of bull­jean when heard aloud. Bull­dagger stories beg to be heard aloud, was written in a review in Southern Voice, a weekly publication. And the rest is history, as they say.
The bull­jean CD is a family affair. bridgforth reads (No! She performs), her daughter sings and Moore"s father (who is a professional musician, usually playing the blues) plays guitar on the CD.
   Price:  $12.99
 
---
Send checks or money orders to:
RedBone Press
P.O. Box 15571
Washington, DC 20003
Please add $3.50 shipping/handling per order
Email:  .
Phone:  (202) 667-0392
Fax:   
About Lisa Moore
About Sharon Bridgforth
Redbone Press In The News
The Little Press That Could
BY SUZY SPENCER
July 28, 2000
Sharon Bridgeforth
By Suzy Spencer
Core Lists in Women's Studies LESBIAN STUDIES by Joan Ariel
Rising and Defining: Bridgforth's Work Explores "Herstory"
Contributors
does your mama know?
Eva Yaa Asantewaa
Is one of the writers who contributed work to Does Your Mama Know? An Anthology of Black Lesbian Coming Out Stories (ed.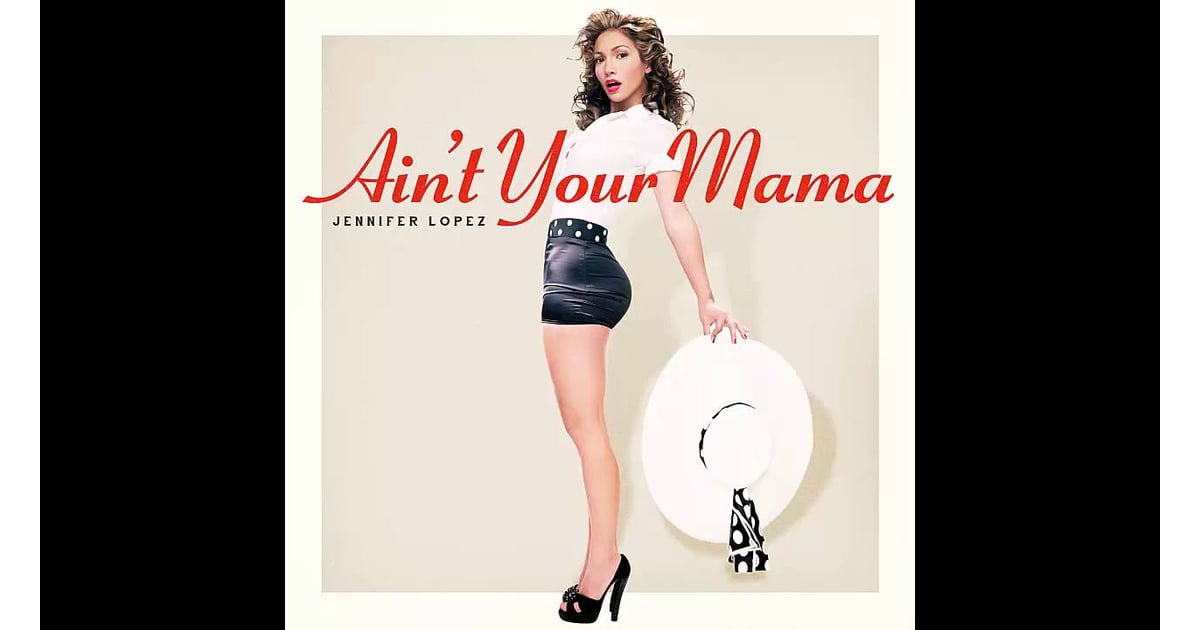 , Lisa C. Moore, RedBone Press, 1997), She has read at numerous venues including the Brooklyn Museum of Art, New York's Lesbian and Gay Community Services Center, and A Different Light Bookstore.


Jewelle Gomez
Jewelle Gomez is a writer and activist and the author of the double Lambda Award-winning novel, THE GILDA STORIES from Firebrand Books. Her adaptation of the book for the stage -- Bones & Ash: a Gilda Story---was performed by the Urban Bush Women company in 13 U.S. cities.
She is the recipient of a National Endowment for the Arts literature fellowship and two California Arts Council fellowships.

Shay Youngblood
Shay Youngblood is the author of "The Big Momma Stories" (Firebrand Books).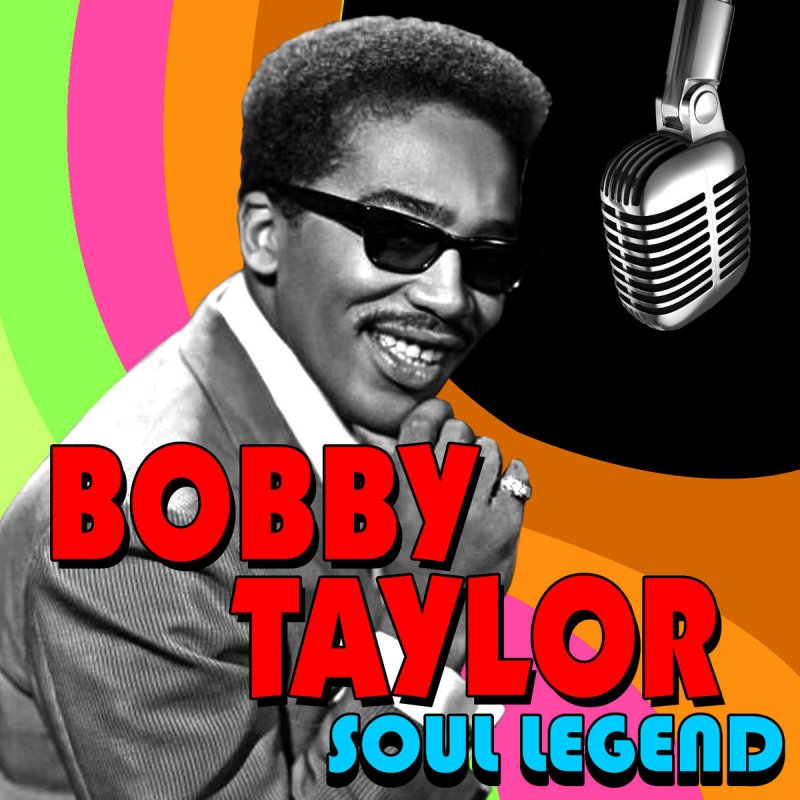 Her plays, produced nation-wide, include "Shakin' the Mess Outta Misery" and the Lorraine Hansberry Award-winning drama, "Talking Bones." Her first novel, "Soul Kiss" will appeared in May, 1997.  She has been awarded residences at Yaddo and MacDowell.
 
Read online LLAMA SEE THAT EVIDENCE
LLAMA SEE THAT EVIDENCE
, translation into Russian, 2021
© Edition in Russian, design.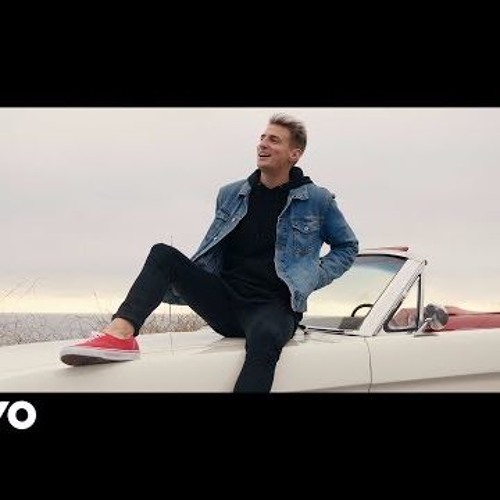 Eksmo Publishing LLC, 2021
I
Six weeks after leaving Los Angeles and saying goodbye to the role of an amateur detective in the TV series She Posted Murder, I completed the image of a Californian girl who became the owner of a pub in Friendship Bay, Maine, to perfection. I became friends with Jack Kerouac, my inherited pet llama, and enjoyed networking with the locals. But there was one type (except for my snobbish and very Californian mom) who did not accept my new role, which drove me into frustration.
And now this guy is calling me.
- Hello! I yelled, trying to take an oatmeal cookie out of the oven with one hand and grab my phone with the other.
I slammed the baking sheet onto the lid of the oven, dropping my oven mitt and getting slightly burned.
"Ufff," I muttered as I stuck my injured finger into my mouth and tried to control the phone by awkwardly poking at the screen.
A name appeared before me. Dean Jordan.
I don't remember Dean ever calling or texting me.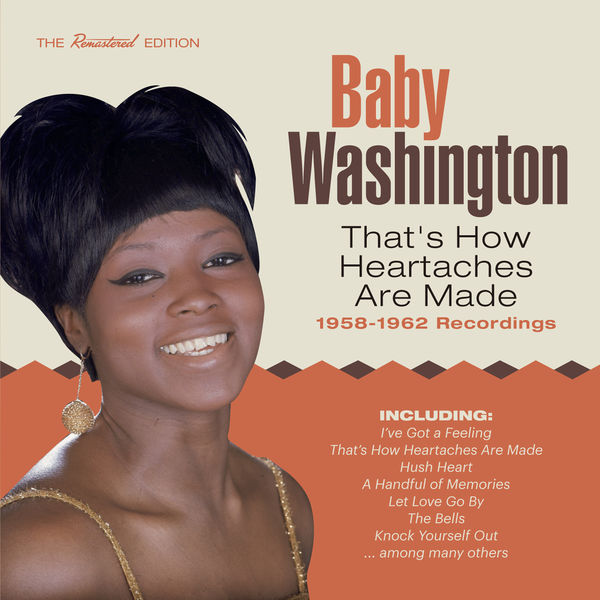 We see each other every day as he is the manager of my piping hot pub. I have no idea where this name came from, and believe me, I tried to figure it out. Everyone has their own story, but anyway, Dean has been running the pub for years, back when Grandma was alive.
Given Dean's reticence, there must have been a labor crisis. The pub must be running out of hands and wants me to come help. Living right above the bar is very convenient. I can come running in three minutes.
– Hello?
– Sophie, could you come to the guest house?
I frowned.
- Okay. Right now?
- Yes. Right now. It's about the skeleton in the closet.
I looked out the kitchen window. From here you can see the guest house where Dean lives. Of course, the only person in town who doesn't like me lives on my property and also runs my business. He didn't go outside, but the front door was open. I also spotted a white truck with "Dooty to the Rescue" sign parked in the driveway next to Dean's old pickup.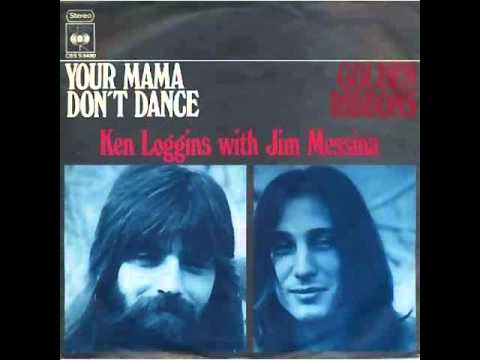 Dean said he had a leak in his bathroom and that he called the plumber. Did someone screw up last time? Is that what he meant? I had a premonition that all this would cost me a pretty penny. Here they are, the disadvantages of owning hundred-year-old houses.
- I will be right now.
I hung up and put my phone in my pocket. She turned off the stove and, against her will, rushed to the bathroom to see how I looked. I don't want to look like a scarecrow, even if I just have to look at the leaky pipes.
Did I mention that Dean is handsome?
I stared at myself in the mirror. Her hair was pulled back into a messy knot, and there was a flour stain on her cheek that I quickly wiped off. Overall, not terrible.
Leaving the bathroom, at the last moment I grabbed the lip gloss from the shelf above the sink. She smacked her lips quickly and ran back into the living room and out into the yard. The garden is slowly growing. We'll have to figure out how to prepare the flower beds for the winter.
There have already been a couple of cold nights, and now only the first of September. And not only do I know absolutely nothing about gardening, I don't know anything about plants in Maine. It's not like in California at all. But who am I kidding? I don't know anything about Californian plants either.
Why did Dean suddenly need me, for what urgent need? He probably knows more about plumbing problems than I do. In the past, when I had household problems, I just called the landlord. And now I'm the landlord.
I walked through the garden and down the brick path to Dean's house, praying that the insurance would cover everything.
- Hello! I yelled as I entered the house, feeling uncomfortable about the intrusion. Since moving to Friendship Bay, I have never entered the guest house, although this is my property. On the one hand, it's strange, on the other, it's normal. Dean doesn't like me, so asking for a tour didn't sound like a good idea. Borders and all.
I heard a rustle and Dean appeared.

He wore faded jeans that hung low on narrow hips and no shirt. In the hands of a large hammer. Sweat glistened on his golden skin, and his tousled hair was wet with sweat. Just a hottie builder of the month in a women's magazine. I stared at the seascape hanging over his right shoulder so as not to stare at his chest. Why is my surly manager, aka tenant, so sexy? A cruel irony of fate, not otherwise.
"Hi," he said. - I'm glad you came.
These words made me take my eyes off the masterpiece and look at Dean. I am sure that from the moment I set foot on the soil of Maine, he has never been glad to see me.
- I need to show you something. He waved his hammer, inviting me to follow him. I forced myself not to stare at his muscles. No, I don't notice anything at all.
I followed him, looking around the living room with curiosity. Pretty big. The central part is occupied by a gray sofa facing a beautiful white marble fireplace. A large TV hangs on the wall above the mantelpiece.
Next to the sofa, a coffee table and low cabinets are all simple and modern. This embodiment of neatness was broken only by books. Stack on the coffee table. Another one on the side table. Books lay even next to the fireplace.
Turns out Dean loves to read. I didn't expect it, although I don't know why. Not that I knew much about him.
On the opposite side of the entrance was a small kitchen, as neat as the living room. Dean led me down a short corridor. There was another door to the left, and I realized that it was his office. Table with computer. Shelves filled with books. At the end of the corridor was another room with a closed door.
He stopped right in front of her. Bathroom.
- The plumber went to get the sheriff.
This is where my mental wanderings stopped.
- What? What for? "Have I broken some building rules that I don't know about?" I squinted. "What's the matter, Dean?"
He opened the door and invited me in.
The bathroom was a mess.
Tiles lay around the toilet with the lid up. There was a hole in the wall behind the sink, but it feels like it was more for research purposes than repair.
– Where to look? - I got lost. Is this a leak or what?
- Open the laundry closet. He gestured towards the narrow door that had to be closed to allow entry into the bathroom.
I opened it and saw that about two feet of drywall had been pulled out of the wall. There were pipes, pins, maybe some mold. And…
Taking my phone out of my pocket, I turned on the flashlight.
- What is this? I leaned closer. - Dead mouse?
In the light of the flashlight, a white bone with sticky threads gleamed. Some living creature died in the wall.
- If so, this is the biggest mouse I've ever seen. It's a bone, Sophie, and judging by the size, I'm ninety-nine percent sure it's human.
- Oh my god! I jerked back, wiping my hands on my jeans, even though I didn't touch the thing.
- If you knock on drywall, you will hear that it is not empty.
He pointed with a hammer. - It seems that there is something in the wall on the segment from here to here. Suspicious. And if you take a closer look at the bone, you will see that it is tissue.
- So when you said we needed to talk about the skeleton in the closet, you meant the real skeleton?
What impudence. Corpses don't stick themselves into walls on their own. Someone put this man between the posts and plastered the wall.
How rude.
We crowded around the entrance to Dean's bathroom, gawking at Sheriff Justin Pelletier. Raising a black police flashlight, he climbed headlong into the closet, then straightened up so that we could see his profile again. The sheriff stared at the closet as if he couldn't believe his eyes.
I totally understood his feelings.
He poked his head into the closet again, then straightened up, cleared his throat and nodded:
– Definitely human remains.
Standing next to me, Dougie MacDougal, owner of Dooty to the Rescue, whistled and my head rang as he did it right in my ear.
He rubbed his frail beard, which looked more like the barely visible growth of a teenager than an adult in his twenties.
"Goddamn it," he said, shaking his head. - That's the way things are.
I blinked, not quite understanding what "suck your ass" meant, even though I guessed from the context. These Manx have a peculiar way of expressing themselves.
- I mean, I have seen something in this life. Raccoons that crawled into a tight hole, a couple of dead skunks, and their corpses stink no better than living ones," he said, looking at me.
I nodded, trusting his experience.
"I even pulled a dead deer out of a septic tank once," Dougie continued. - The horror is terrible.
I have already learned to understand the meaning of the word "horror" in the interpretation of the Manx. This is their equivalent of the word "very". And a dead deer in a septic tank definitely deserves the word creepy.
- But I never came across human skeletons.
I could hardly contain my laughter.
What a relief that local plumbers don't run across corpses in every home. Of course, the first corpse was supposed to be on my territory, in any case, the first for Dougie. Suddenly I didn't feel like laughing.
- Can you tell how long he's been there? Dean asked from the other side of me.
Justin poked himself into the closet again, and this time he stuck in there a little longer. Finally he said:
- I can't. We need to contact the coroner, but it looks like many years anyway.
I looked at Dean. He didn't look very pleased. Of course, who will be glad to know that for many years he has been keeping towels, soap and shaving cream next to the dead man.
– And what are we going to do? I asked.
"Well, I'm going to seal this place so we can investigate," the sheriff said.
Excellent. The guest house has become a crime scene.
The sheriff moved towards us and we all tried to get out of his way, tripping and bumping into each other.
Dean caught my arm as I lost my balance, my heel caught on Dougie's boot.
- Sorry! we said in unison.
We followed the sheriff into the yard in a file, having no idea what to do.
"Okay, I'm on my way," Dougie said when we were on the sunlit driveway and looked at Justin, "So I'm not needed for interrogation or anything?"
Justin shook his head:
- No. I think we can be pretty sure you have nothing to do with this, Dougie.
Dougie sighed in relief, nodded, and said to Dean,
"I'll be back when… well, when I can continue.
Dean thanked him and they shook hands. I thought it was pretty brave on Dean's part after the story about the dead deer. I nodded goodbye too.
"I'm going to the pub," Dean said as he buttoned up the flannel shirt he'd put on before Justin arrived. "Looks like I need a drink."
No wonder. The situation is very drinkable.
I watched him walk across the lawn towards the back entrance of the pub.
Glancing at Justin, I found that he, too, was looking at Dean. And in his usually kind eyes something hard and searching was read. For the first time I saw in him a real stern sheriff. From the first day we met, I perceived him as a big good man. Even though we've only known each other for a couple of weeks, I wondered what it was about Dean that brought out the police spirit in Justin.
"You don't think Dean has anything to do with this case, do you?" I couldn't resist asking.
He blinked, as if emerging from an abyss of thought, and then smiled - and the good-natured sheriff Justin Pelletier returned.
- No, whoever is in this wall, he is there for a very long time.
Good to hear. But that doesn't explain why Justin looked at Dean like that.
- Do you know when your grandmother bought this place? Was this house even then? he asked, turning my attention back to the more pressing mystery of the dead man in the wall of the guest house.
I shook my head.
- I have no idea. But I can find out. My mother and aunt lived in this house for several years before leaving for college. I will call now.
I reached into my back pocket for my phone.
- Excellent. I also need to make a couple of calls. He walked over to the police car parked outside Dean's driveway on the street.
Digging through my phone for my mother's number, I moved to the shed where Jack Kerouac was sunbathing and enjoying fresh weed in a paddock. Here I put a couple of sun loungers and a table to relax and spend time with Jack. Since I inherited a large fluffy pet from my grandmother, I happened to learn that llamas are very sociable creatures, so I try to spend as much time with him as possible.
When I opened the gate, he looked up from eating his favorite dandelions. He twitched his ears, blinked his long eyelashes. An unchewed yellow flower hung from its mouth.
- Hello baby. Resting?
He blinked again and wandered towards me.
As he walked, his head bounced and his jaws moved in circles. So cute.
Then I sighed and stared at the phone in horror. Unfortunately, my mother is not at all as sweet and pleasant as Jack. She has already hinted, at times quite bluntly, that I should reconsider my decision to move to Friendship Bay, although I like it here. I'm sure the corpse in the guest house will lead to another round of talking about why I made a mistake.
But I need answers, and the best place to start is with my mother. So when Jack stopped in front of me, I patted his furry neck, scratched his head, took a deep breath and pressed the call button.
I did a little rehearsal of how I would break the news to her.
Curious news. A body was found in the guest house.
Did you know we have a skeleton in our closet?
Has anyone disappeared in our family?
Not the best options, but the bones in the bathroom are not a pleasant topic.
II
"Hi, Sophie," Mom answered on the second ring.
- One second.
I waited, knowing what she was doing. After a few moments, she continued:
– Can you hear me? I turned on the speakerphone in the car.
She always turns on the speakerphone in the car when I call. She is a busy real estate agent and a workaholic. And she always has to announce that she's putting me on speakerphone. It's like I can't guess from the noise her BMW is making. But this is one of our rituals. As are her quibbles.
- Have you decided to go home yet?
Oh, she immediately rushed into battle? She must have a busy schedule and no time to talk.
I smiled at her perseverance.
- No, mother. But I need to ask you a couple of questions about the house.
Good start. I don't want to tell her about the corpse, at least not to start with that topic. If before that she just pressed on me, persuading me to return, then the dead man in my territory will force her to lead the crusade.
So I just asked:
– Do you remember when grandma bought this place, the guest house was already built?
- Guest house? And what?
- Some plumbing problems.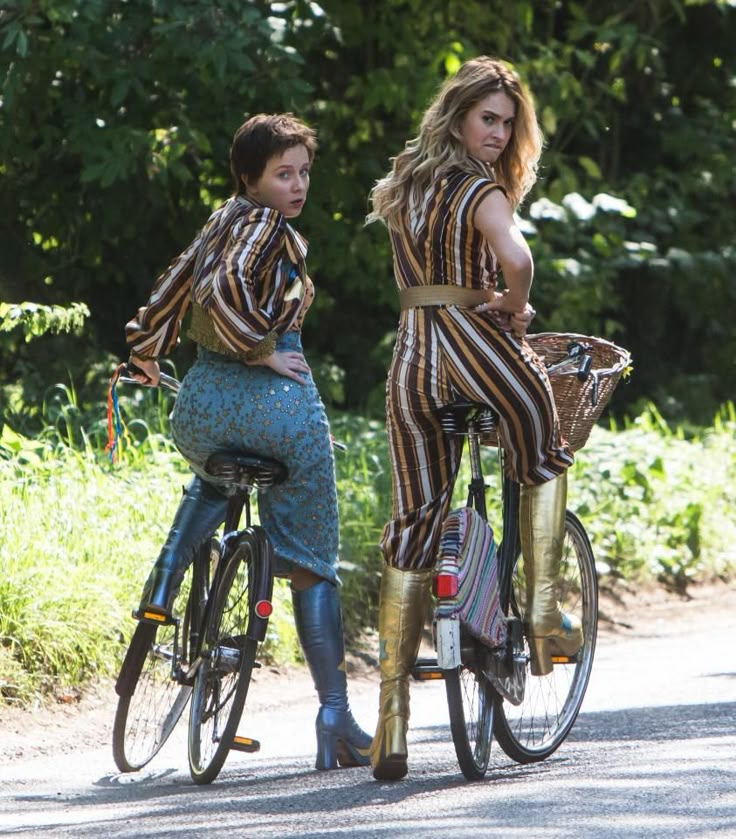 - Oh - Judging by the intonation, my mother did not fully believe in my explanation. - Yes, it was. But then it was repaired or completed. I do not remember exactly, although the main house was then a natural dump. It's like no one has lived there for years. Sunny remodeled the entire house when she turned the ground floor into a pub. But I don't know what the guest house looked like. Frankly, I avoided him.
I noticed that my mother doesn't call my granny mother. Of course, this is a common thing. She never called her mother mother. Only Sunny.
– So grandma was finishing building the guest house? I can't believe my mom doesn't remember. Isn't moving into a huge Victorian mansion with a garden and a guest house a grand adventure for a child? Obviously, I did not inherit my research nature from my mother. Again it became clear that my mother did not want to talk about her childhood, more precisely, about her family.
- It looks like she was finishing something.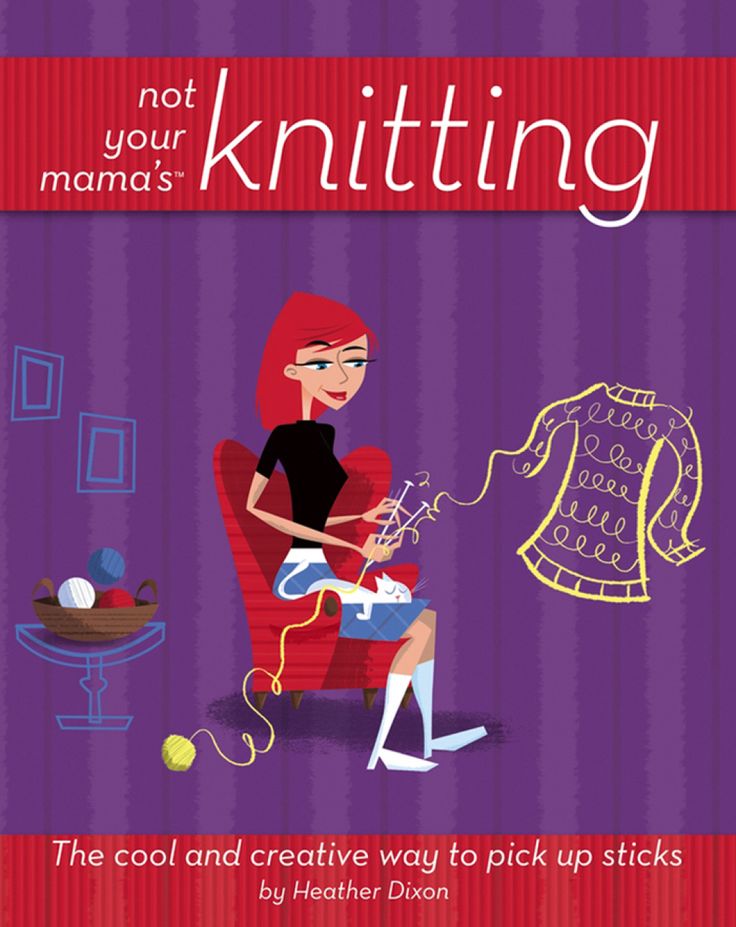 All I remember exactly is that she was rebuilding the pub and the master's mansion. The guest house must have been renovated too, but that was thirty-five years ago. Replace those damn pipes. Or demolish the guest house, who needs it? I doubt he's worth anything.
I rolled my eyes, glad she didn't see me.
– Did grandma buy a house with grandpa? Or was he already dead by then?
- I don't know. - Mom's voice has acquired sharp notes. She talked about her father even less often than about her mother. "We moved in shortly after his death. What does all this have to do with plumbing?
- I'm just trying to figure out how old the pipes are here. You know, for the insurance company. – I myself grimaced at my own invention. Don't insurance companies care about all this? And I quickly moved on to the next question: "And the barn?"
- Which shed?
- Where does Jack live?
– Jack?
I pushed the phone away and grimaced. Very childish, but what can you do.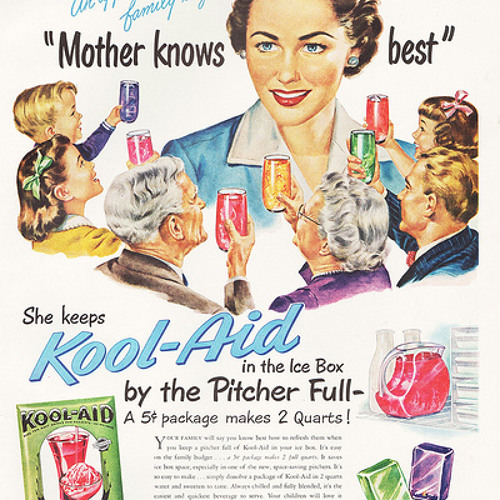 I told her hundreds of funny stories about my pet. It is obvious that any stories about a lama should cause tenderness simply because it is a lama. But the fact that I now have a pet pleases my mother even less than the fact that I live on the other side of the country in the house where she grew up and ran away from when she was eighteen.
- Jack, my llama.
Mom groaned.
- Exactly, lama. What normal woman would get herself a llama?
I knew she meant granny, but I suspected that my sanity was now also in doubt.
– Mom, what about the barn? Did he already exist or did his grandmother build him?
- He was already there. But what does it have to do with the pipes in the guest house?
"Well, there are pipes there too," I got out. That's true, even though there's only a faucet for Jack to drink. - I thought, since the plumbers are here anyway, let them check everywhere. Well, you know, if the pipes are old everywhere. I made a face. Looks like it's time to shut up.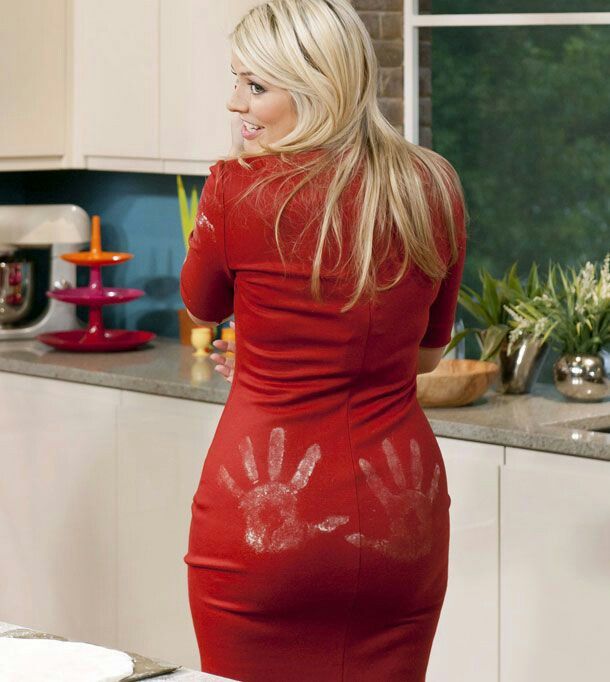 - Sophie, are you sure you're all right?
I nodded even though she couldn't see me.
- Yes. Thanks for the info.
– Sophie…
Out of the corner of my eye, I saw Justin approaching the paddock.
- Mom, I have to go. The plumber wants to ask me something. I'll call later. I love. Bye.
– Soph…
I hung up and turned to Justin.
- Anything else? I hope you didn't find the second body?
Justin didn't smile back for some reason and looked rather gloomy.
I stared at him.
– There is no second corpse, is there?
He shook his head and said:
"I think we should look around the area, just in case.
I suddenly imagined my backyard, all littered with ancient corpses. Great, now the locals will think I'm John Wayne Gacy from Friendship Bay. Only without the clown makeup, and I'm still not a serial killer. One corpse is enough to cause a seething, and even if there are several of them .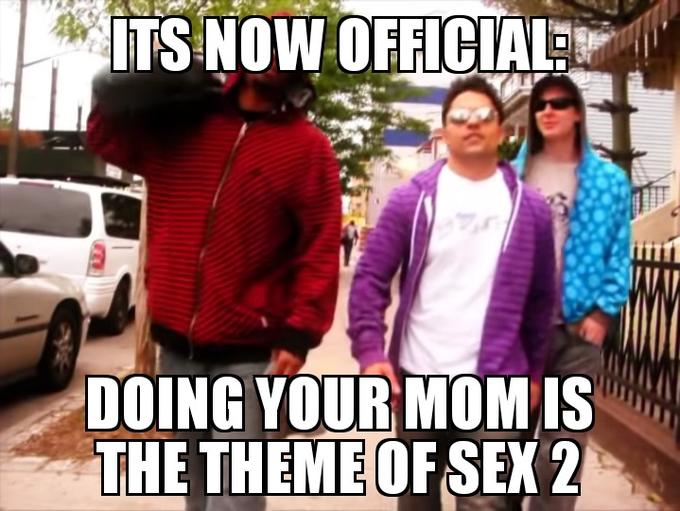 ..
- Okay. Mom said that the guest house seemed to be being renovated after Grandma bought the place. "Not good for grandma. - What should I do now?
- I'm waiting for a couple of forensic experts and a search dog from Bangor. I want them to see everything here. I need you and Dean to stay away from the shed and the guest house. A murder investigation is underway.
The situation has become even stranger. Too weird and too serious.
- How do you know it's murder?
Before I had time to ask this question, I realized how stupid he was. People don't wall themselves up in walls to die there. Judging by Justin's expression, he was trying to find words to say this to me more tactfully and not offend my intellectual abilities. It's good that I'm a redhead and not a blonde, otherwise I would risk not redeeming myself.
"Let's go," I said. - I'm just wishful thinking. Of course it's murder.
- How will he react to the dog, what do you think? Justin nodded towards Jack, who was standing next to me, chewing on the knot of hair at the back of my head.
I patted him on the face to make him stop.
- Not sure. I don't think I've ever seen him in the company of a dog.
- Just in case, maybe you should find another place for him for a while?
I looked at my three hundred pound pet. He blinked his long eyelashes, completely indifferent to the oddities going on around him. Then she nodded:
- Of course, I'll think of something.
- OK, I heard that alcoholics see pink elephants, but what about a llama? said our regular Roscoe Philbrick, narrowing his eyes as I ushered the llama into the pub.
"He's real, Roscoe," I said, feigning glee. Like it's perfectly normal to bring a llama to a pub at 3pm. - It's not a glitch.
- I was hoping that if I had glitches, I would see a model in a swimsuit and not a llama.
Roscoe can be understood.
Dean, who was sitting at the pint of beer, turned around. He opened his eyes wide. He got off his chair and walked towards me.
- What are you doing? I'm sure you're violating about a dozen health codes.
I nodded:
- I'm sure yes. But I couldn't get him up the stairs to my house and I was afraid to leave him on a leash at the porch, because I have no idea how he would react to a search dog.
- A search dog? he asked, lowering his voice.
I nodded grimly.
- They want to make sure there are no other corpses here.
Disgust was clearly visible on Dean's face. I understood how he felt. It's too much. The only skeletons I'm willing to see are the ones I'm going to decorate my porch with in October.
Jack began to shift from foot to foot. Apparently, he was bored in a new place. Can't blame him, it's pretty dead in here this afternoon. Ahh, bad word choice. I mentally winced.
- I thought we had more visitors during happy hours? I said, looking around the pub. There were three regulars at the bar and two more at the table. They stared at us in horror. I smiled and waved to them. They turned their attention to food.
"Well, things get a little worse in the fall when the tourists leave," Dean replied automatically, like he'd said it a hundred times before.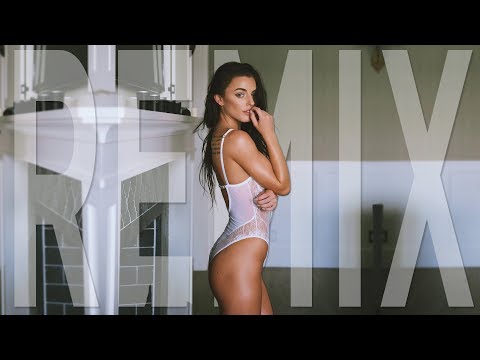 In fact, it was. I heard him a couple of times explain to the waiters that he had to cut their hours. But I was hoping to get things right. I have a great staff and I don't want them to lose money if it can be avoided.
"Right," I said. "Actually, I have a couple of ideas on how to get locals to join us during the quieter months. You know, the special menu. Fun activities. Live music. Maybe even art parties. They are still very popular.
He nodded, then frowned.
– Are we discussing marketing when you are standing here with a llama and there is a corpse in the bathroom?!
I shrugged.
- Well, we still need to discuss this. Or something different. I mean anything but a corpse, because I'm trying to distract you from the idea that you were showering next to human remains.
Oh. I think I said it out loud.
A muscle in Dean's cheek twitched. It seems to happen to him a lot when I'm around. I'll try not to take it personally.
- Hello, Jack! Our waitress Brandi greeted cheerfully as she carried away a tray of dirty dishes.
And disappeared into the kitchen without a single question.
I looked reproachfully at Jack. Of course, it's rather strange to bring your own llama to the pub, but some people are completely calm about this. And Brandi was definitely amused by this situation, unlike the scowling McStamey standing in front of me.
- Shall we take Jack to the back room? Dean offered in an unnaturally calm voice.
- Good idea.
See, I can be flexible. benevolent. Unlike some.
I gently pulled Jack on the leash and he followed me. But as we passed George Sprague, another of our regular customers, Jack stopped abruptly, causing me to lose my balance. Dean grabbed me.
Jack raised his head, his nostrils fluttering. He moved closer to George, craned his neck, still sniffing, and tried to drag the salad off George's plate.
- Hey! George protested, pushing his plate away.
Jack grumbled.
Dean stepped forward, grabbed Jack by the collar and pulled him away from the irritated client.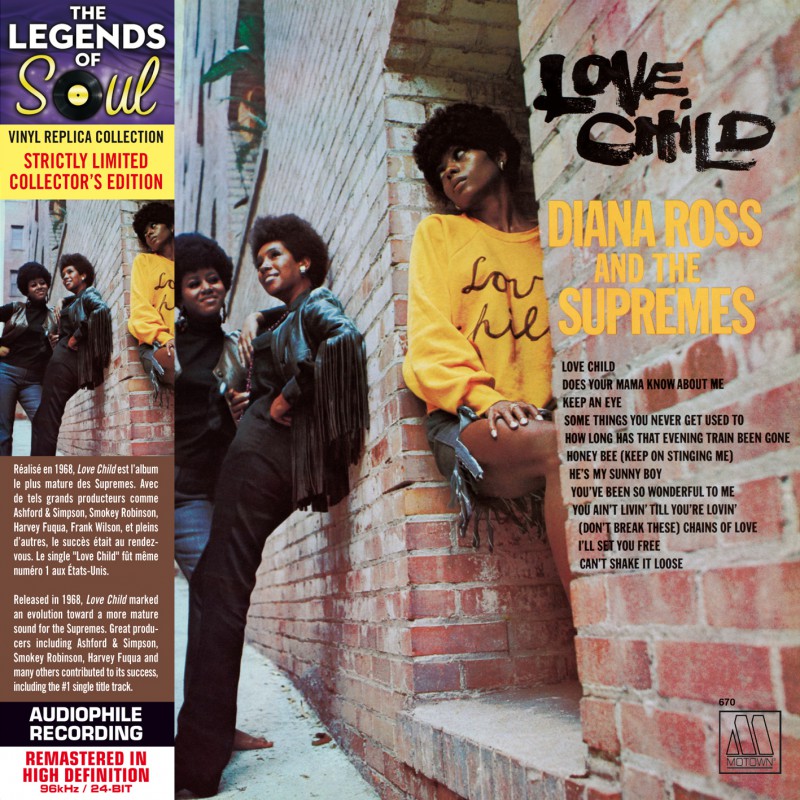 "I'm sorry, George," he apologized, fighting the equally irritated animal, but managed to get it to move away. - Beer on me.
"And food, too," George muttered, though he moved his plate and continued to eat.
"Sorry," I said before leaving to follow Dean and my obnoxious pet. Did he really eat something?
George studied the plate carefully and had to admit:
- No.
- Good response, George. I smiled sunnyly.
He softened a little and waved his hand:
– OK.
"Maybe we should lock him up in the office," Dean said as we huddled in the shelved room.
I shook my head and patted Jack soothingly on the back.
- He doesn't like to be alone. Especially in a new place.
Dean looked at me like I was crazy.
- I don't care about the mental health of this animal. I'm worried that all of our clients will leave us. And they won't come back.
I made a face. Why react so harshly?
- And who is the king of drama here? I cooed to Jack.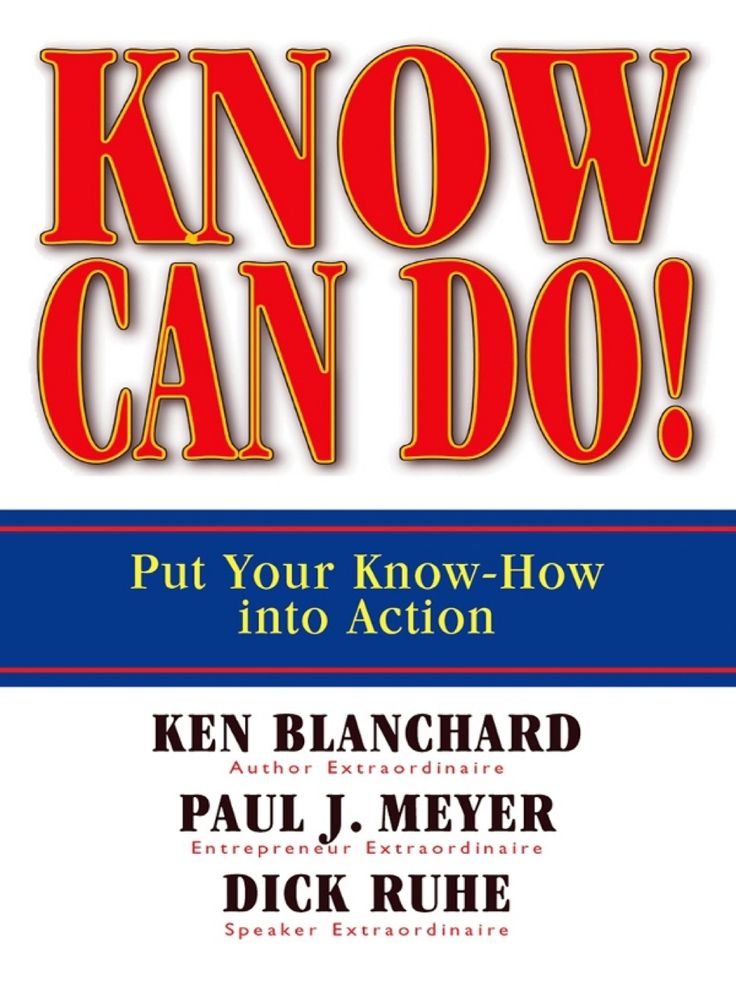 Dean's cheek muscle twitched again. I sighed.
- Look, I'll barricade him here with one of those tables. I pointed to a pair of rectangular folding tables we used on special occasions. "Then he'll see us, but he won't be able to roam the pub."
"I'm glad you understand the llama shouldn't be wandering around the pub," Dean said grimly.
I ignored him.
- I'll run upstairs and get the oatmeal cookies I made for him. And he will be completely full and satisfied.
Dean didn't look convinced, but he slipped past Jack and helped me block the doorway with a table.
"I'll be back," I said after we locked Jack in. - Everything will be fine.
Walking down the corridor and up the stairs to my apartment, I doubted who my words were supposed to reassure - Dean or the lama.
"See," I said, sitting on the bar stool next to the back door, "he's behaving well."
Ignoring me, Dean poured himself another beer. He took his chair back at the bar again and sucked in the amber liquid.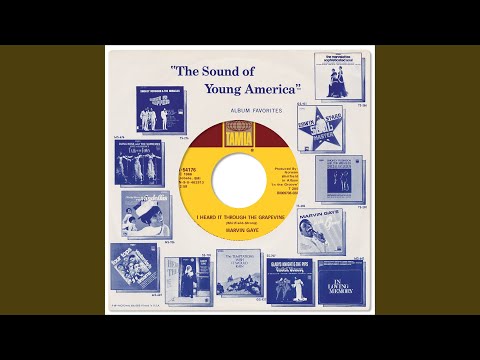 "I think he's cool," said Dave, who worked at the bar today. He was wearing his usual patterned T-shirt and faded jeans. The hair is gathered in a bun. He's like our talisman.
Jack stood at the makeshift door, watching what was going on in the pub. I gave him more cookies.
"This is our spirit," I said, smiling approvingly at Dave. - That's who he is. Our Sir Handsome.
- Cool! Dave grinned, raising his thumbs.
"I think he's the gem of our pub," Brandi said, pulling an overflowing trash bag out of a bucket behind the counter. She grabbed him with both hands and dragged him into the kitchen.
Dean took another sip of his beer and turned away, staring out into the hall as if he couldn't take us anymore.
I shrugged and whispered to Jack:
- He's a curmudgeon. Don't let him ruin your mood.
Jack was chewing on the treat, and his lower jaw moved in a funny circle. Dean didn't seem to mind him at all.
- Hey Dean! Paul Cormier, who was sitting a few chairs away, leaned over to Dean.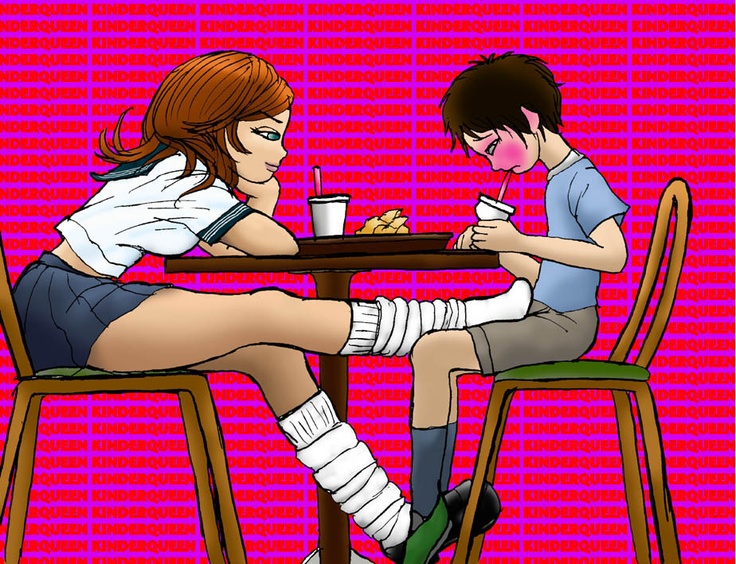 - What's happening? When I walked down Church Street, I saw that all the cops were gathered there.
Dean didn't answer for a second, and I understood his hesitation. Does he want to tell that a body was found in his bathroom? And can he? There is an investigation.
"I found something during the renovation," he finally said. "I thought the police would have to take a look." So far, there's not much to say.
Paul took his beer and moved two chairs closer.
- Three state police cars and a couple of officials from Bangor? It doesn't sound like "nothing special" at all. His eyes widened in curiosity.
Paul Cornier is one of our fickle regulars. He comes for a couple of days in a row, then disappears for a while. Fifty-something, with graying hair and a beard. I think he was handsome when he was younger. But now his rough skin and thinness suggested that he had a difficult life. And from the first meeting, I felt something in his eyes that made me feel uncomfortable.
He looks as if he wants to penetrate into the very soul. Now he was looking at Dean with that look.
But unlike me, Dean didn't seem to notice our client's penetrating gaze.
- I think they just do their job carefully.
Paul finished his beer in one long gulp, tossed some crumpled bills on the counter, and stood up. He patted Dean on the shoulder.
- Okay, I hope it's okay.
Dean nodded:
– Everything will be fine, I'm sure.
He also nodded and left.
"Strange man," I said quietly.
Dean shrugged.
- I think a lot of people are interested in what is happening. And I suspect he thinks you're weird too. He looked reproachfully at the lama and me.
I grimaced and gave Jack another cookie.
But he's right about the locals. I'm sure most of them are curious about what's going on in my backyard, and at the thought of this I began to suffer. I'm trying to avoid gossip and fit into society. And this incident does not help at all.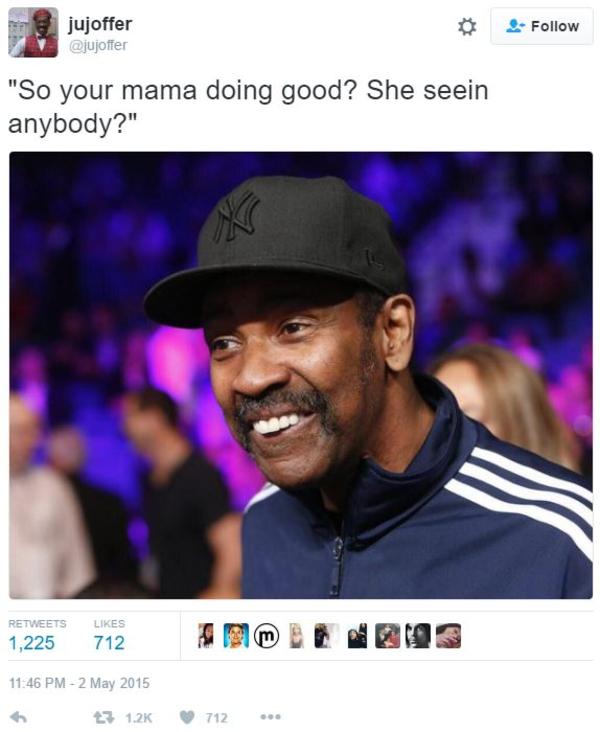 I looked at the phone. What time is it now? Already three. I have to admit, I'm worried about how much longer to keep my pet in the pantry. So far, though, he's doing well. Yes, I chewed on a roll of paper towels. And chewed on a couple of packs of pasta. But overall he is doing well. What interests me most is what Justin discovered.
"Mom, look, a huge sheep," said the little girl, coming out of the women's room and poking at Jack.
- What? Her mother looked back and saw us. The eyes widened. "Hmm, it's a lama.
She took her daughter's hand and hurried to her table, as if Jack could tear down his fence and pounce on them.
This thing with a talisman is obviously not clear to everyone.
Maybe it's time to see what's going on outside. Take a break from watching the llama and maybe find out what Justin could find out.
I stood up and stretched, feigning awkward indifference. Dean didn't even look at me though.
I carefully tried to move the table blocking the exit to slip out.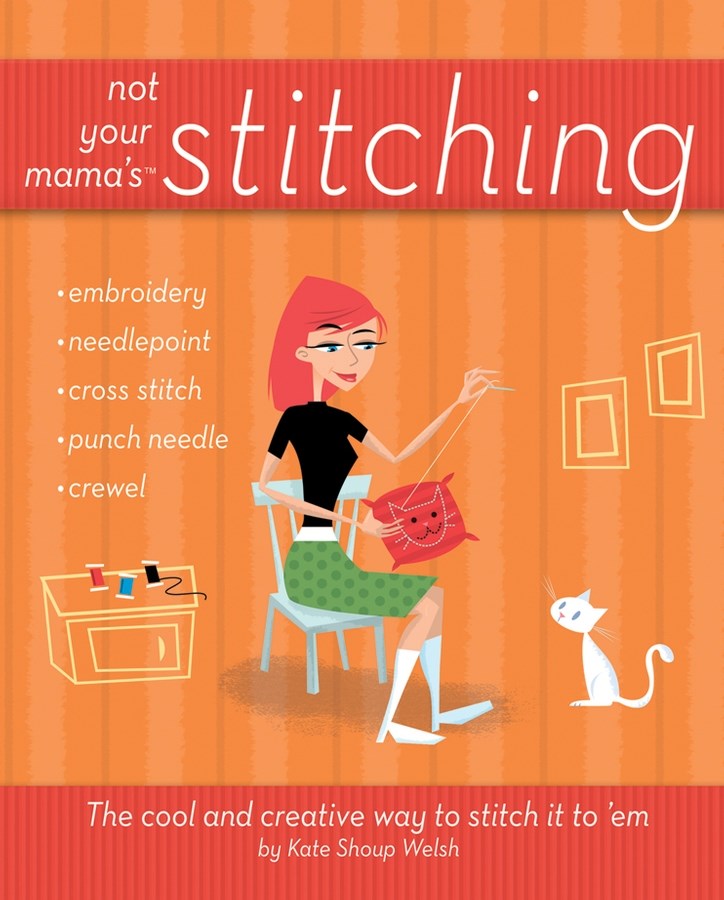 Jack did not move, pressing his furry chest against the fence and not intending to be distracted from examining people. For him, this is clearly like dinner and a movie.
"Come on, buddy, move over," I muttered as I struggled with the heavy table.
– You're not going to go outside and sniff around, are you?
I jumped, turned around and found Dean right in front of me.
- I... no. I just want to get more food for Jack. Well, you know, you have to somehow save towels and pasta.
Dean nodded, though his hazel-green eyes showed he didn't believe a word I said.
At first I was going to defend my pretext, but then I sighed.
"Mom knows everything" with Irina Terekhova. Podcast
The Russian Football Union and Gazprombank continue the third season of the radio show Mom Knows Everything on Avtoradio, in which mothers of Russian national team players for the first time talk about the career path of their children and reveal the secrets of raising champions.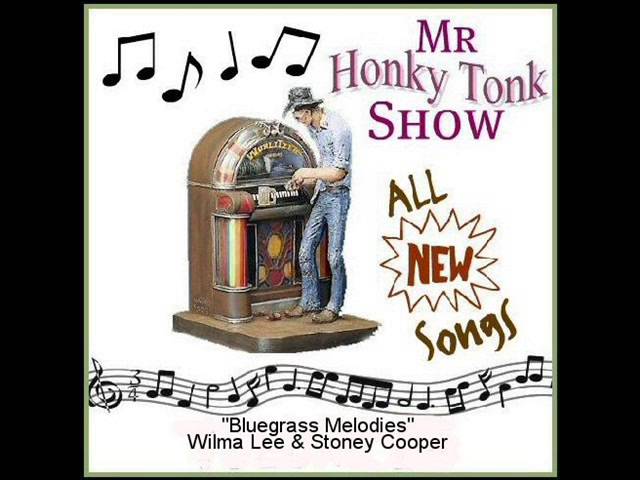 This is a program from those who opened every door so that their sons would have a chance in football. Who worked from morning to evening to buy new boots. Who closed their eyes while watching their child's first match on TV. About those who always remained in the shadows, but were closest to what was happening.
Hosted by Katrina Gaysina and Murzilka Live star Tatiana Gordeeva.
Listen to the twenty-sixth episode of the program with Irina Terekhova, the mother of the Russian footballer Elena Terekhova, in our podcast on the Youtube channel or read the broadcast transcript on the RFU website.
T. GORDEEVA: Hello everyone. In the program "Mom knows everything" - a new heroine.
K. GAYSINA: But the former presenters.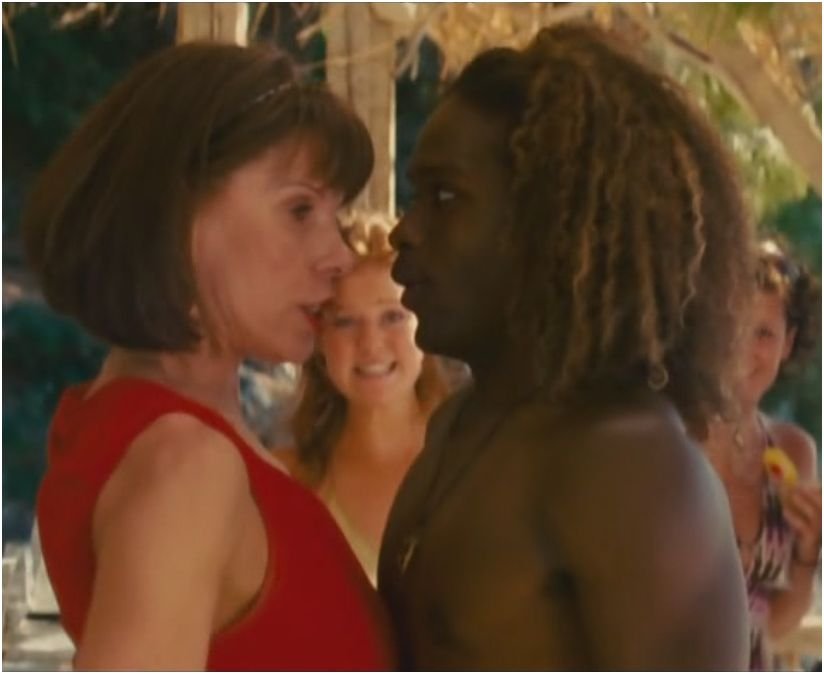 Hello. Katrina Gaysina is here...
T. GORDEEVA: And Tatyana Gordeeva. The initiator of this project is the Russian Football Union, supported by Gazprombank. Today we plan to infiltrate a single Russian family again in order to understand how champions are brought up. As parents (in particular, a mother) have enough patience, strength, time and wisdom to help their child become stronger, more active and, as a result, more successful.
K. GAYSINA: The mother of the Russian footballer Elena Terekhova, Irina, is now in our studio. Hello.
I. TEREKHOVA: Good evening.
T. GORDEEVA: Hello. We really took up women's football in the program this season, I think that this is very true, because this sport needs to be popularized, promoted, and its beautiful representatives should be talked about more often. Elena Terekhova recently ended her playing career, now she is a coach. Irina, in what year did Lena leave the field?
I. TEREKHOVA: Three years ago.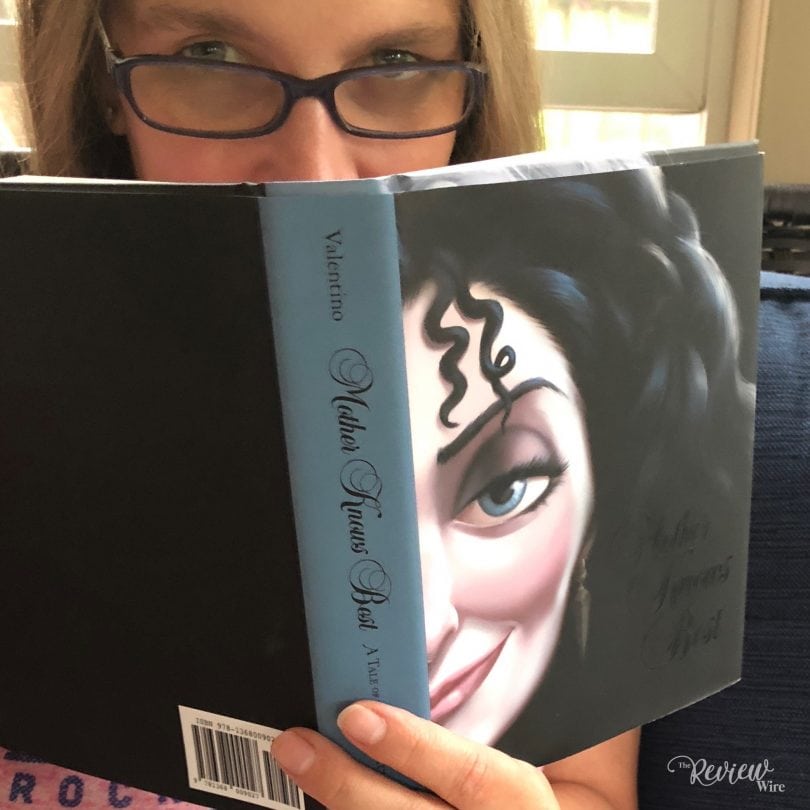 K. GAYSINA: I must admit that Lena left with a lot of trophies. I can list only a few achievements, because there are a lot of them. Main: four times champion of Russia, winner of the Cup of Russia, repeated silver and bronze medalist of the country; in 2005 - the winner of the U19 European Youth Championship as part of the Russian youth team, and so on.
T. GORDEEVA: The most exclusive, if I may say so, title for a Russian football player is the US champion. This is exactly what Lena Terekhova became in 2007, and we will definitely talk about this event separately and in great detail. As I understand it, Irina, that the daughter's medals and cups occupy several shelves in the house?
I. TEREKHOVA: Yes, there are a lot of them.
K. GAYSINA: Have there been any episodes when you were especially sorry for your daughter, because not so many people know about her success, talents, achievements?
I. TEREKHOVA: Everyone in my circle knows.
T.
GORDEEVA: Irina, have you come across the fact that people (perhaps even from your close circle) generally deny the aesthetics of women's football, do not take it seriously, or think that a girl should not play a man's game?
I. TEREKHOVA: No, no, no. I don't have any.
T. GORDEEVA: There weren't even any precedents, didn't you have to argue with anyone, prove anything?
I. TEREKHOVA: No, never.
T. GORDEEVA: That's good. You're lucky.
K. GAYSINA: Irina, some mothers in our studio honestly admit that they themselves were initially strongly opposed to their daughter getting involved in football. What about you?
I. TEREKHOVA: Yes, I was in shock, to be honest. Our dad started to study with her, and then, since such a thing went, we also fussed.
T. GORDEEVA: But at first they denied it?
I. TEREKHOVA: Yes.
K. GAYSINA: Why were you against it?
I. TEREKHOVA: Well, somehow we didn't have that.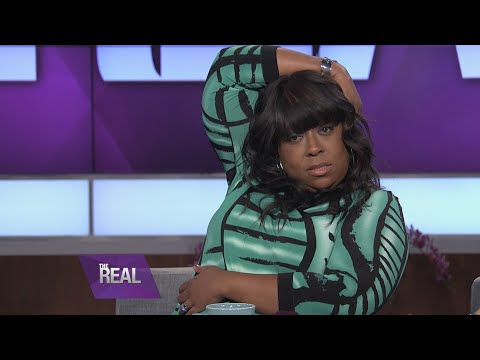 Let's say I did rhythmic gymnastics and tried to take Lena to gymnastics and karate. We didn't succeed. And at first she played football with the guys, then Sergei Anatolyevich Tomilin noticed her. Gorgeous trainer. Simply chic.
K. GAYSINA: Let's talk in more detail about the impact of football on the performance of girls with the first coach of Lena Terekhova, Sergei Anatolyevich Tomilin.
S. TOMILIN: Hello.
I. TEREKHOVA: Sergey Anatolyevich, hello.
S. TOMILIN: Hello, glad to hear from you.
I. TEREKHOVA: I love you too.
K. GAYSINA: Sergey Anatolyevich, already in the late 1990s you had your own women's football class. At the same time, the popularity of women's football is only now gaining momentum in our country. And what happened to him at that time, and how did you form a women's team in general?
S. TOMILIN: There was such a structure - the Women's Football Association of Russia, headed by Lapshin. He came to us in Voronezh and opened a branch.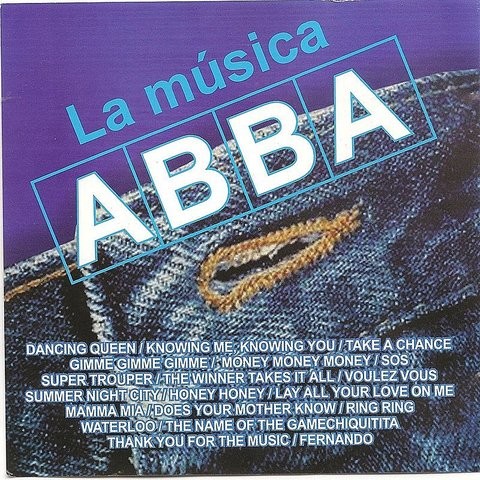 A conference was held, I was elected director of the Women's Football Association of the Voronezh Region and we immediately began to hold competitions. At the beginning there were 6 teams. Then, at FC Energia, the main children's team gathered, where the best girls from all over the region entered, trained, played, moved to the adult team, were called up to the youth, youth teams. That is, at that time our economy was already quite large. Lena Terekhova is our third team.
T. GORDEEVA: When dad brought Lena to you, a nine-year-old girl, you didn't take her at first. They said it was probably too early to start. But they took the coordinates and called back a year later.
S. TOMILIN: Yes. I gave my dad the ball, took it straight out of the bag and said: "Here's the ball for you, practice while at home." But she was then very small, and got to the training team of 1984-85 years of birth. Of course, she was delighted with the exercises and the whole workout. Some time passed, only a year later we began to create a team of her year of birth.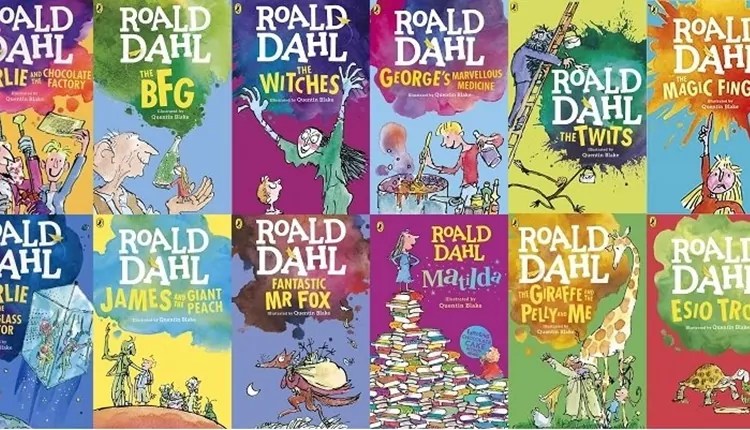 And this was what was needed. She, then Elena Danilova, Anna Kozhnikova, Olesya Mashina, a little later Elena Morozova was added. That is, the stellar generation.
T. GORDEEVA: Sergey Anatolyevich, does it mean that girls in football start a little later than boys? The same almost from the age of four or five are already taken to sports schools.
S. TOMILIN: Well, we have such a method, and it still works. About 15 masters of sports of international class of different ages came out of our directions. There are probably 50 masters of sports already, for 32 years of work. We were still a little lucky then that we were taken care of by FC Energia, the most powerful club of that time in terms of finances, structure, and base. The girls had a lot to strive for, there was already a contract system, there was a club and there was an opportunity to play in it, to go out in the first team. There were such games in the championship of Russia, where our graduates came out 5-7 people at the core of Energia.
T. GORDEEVA: It turns out that you have a very serious talent pool in Voronezh.
S. TOMILIN: It turns out that yes. While there was a club, there was a forge. The club is gone, and the forge now roams all over the country.
K. GAYSINA: Did Lena stand out in some way? Can you remember some of her strengths?
T. GORDEEVA: Did you surprise you with something, said something, blurted out something?
S. TOMILIN: Lena had a penchant for intellectual football, the ability to create scoring situations out of nothing. Two or three touches of the ball - and it's already hot at someone else's goal. This is not given to everyone, such a natural gift. Such a child in any team was very useful, and we sometimes called her to play with older guys. In 2000, perhaps, the year we went to play in Kaluga, so she managed to score 20 goals in 7 games.
T. GORDEEVA: 20?! Irina, do you remember this moment?
I. TEREKHOVA: I remember.
T.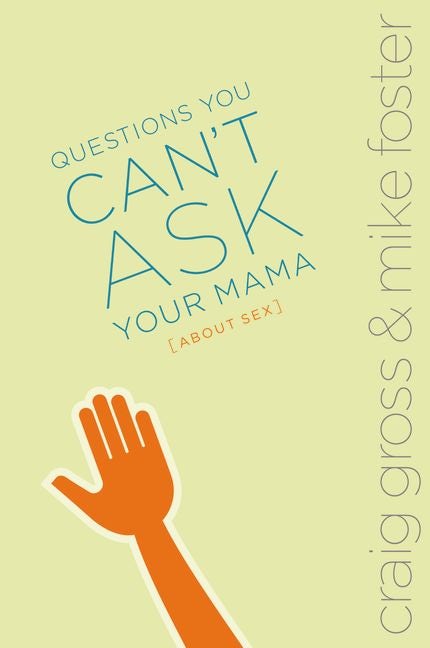 GORDEEVA: And what happened to her when the girl hit 20 balls? What did you feed her at the time?
I. TEREKHOVA: So it happened. What about Danilova?
S. TOMILIN: He and Lena Morozova were involved in the senior team and arrived closer to the semifinals. They helped us defeat the Moscow team, we then won the championship.
T. GORDEEVA: Sergei Anatolyevich, you probably remember this now as absolutely happy times. Such joy, such energy!
S. TOMILIN: We are glad to see all our children. The coach must remember everyone and everything. We recently talked with her, and I raised such nuances that, perhaps, only one coach remembers.
T. GORDEEVA: Which ones exactly?
S. TOMILIN: For example, about how a team of bright, talented boys was added to us. They had a problem with the coach and they were with us for two years. And the girls, when they went out to play in training with them, lost all the time. That is, the boys play, the girls sit.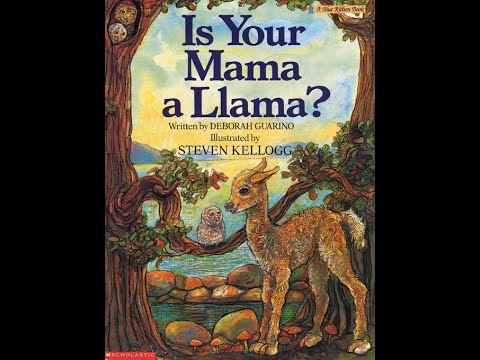 Then, when a year and a half passed, everything became the other way around.
I. TEREKHOVA: Yes, the girls won.
S. TOMILIN: Those who win come out to play. That is, the boys go out, lose, sit down. There was some kind of tournament, we played in two circles, 9 teams of boys and one team of girls. The last game was in autumn, the girls won 3:1 and it was a shock for the parents of the boys, of course. The boys did not know that after a while these girls would be European champions, so they were so surprised then. And now, probably, they are no longer surprised. So it wasn't all in vain.
T. GORDEEVA: Thank you very much, it was a pleasure to meet you and talk to you. You set a very good tone for the conversation, for the continuation of our conversation about Lena Terekhova. Much becomes clear when you find out what the first coach of a football player was like, and what role he played in her career, life, and understanding of football. Thank you. Sergey Anatolyevich Tomilin was in touch with us.
All the best, victories and good luck to your pupils.
S. TOMILIN: Thank you.
I. TEREKHOVA: Goodbye.
*****
T. GORDEEVA: Irina, tell us honestly, at some points, did your not very strong desire manifest itself for Lena to become a football player?
I. TEREKHOVA: No, no, we didn't interfere with anyone. They took turns to the games, all the household took part.
T. GORDEEVA: Is Lena generally a disciplined girl, or was it difficult to manage this child?
I. TEREKHOVA: Not difficult. She studied well. When I went to first grade, I already knew a lot, read, wrote. She came from school with tears: "I won't go to school anymore, because I'm not interested. They can neither write nor read, but I can do all this.
T. GORDEEVA: Did you work with her like that before school?
I. TEREKHOVA: So it turns out. I myself worked in a kindergarten, and when we drove her, all the houses considered their numbering.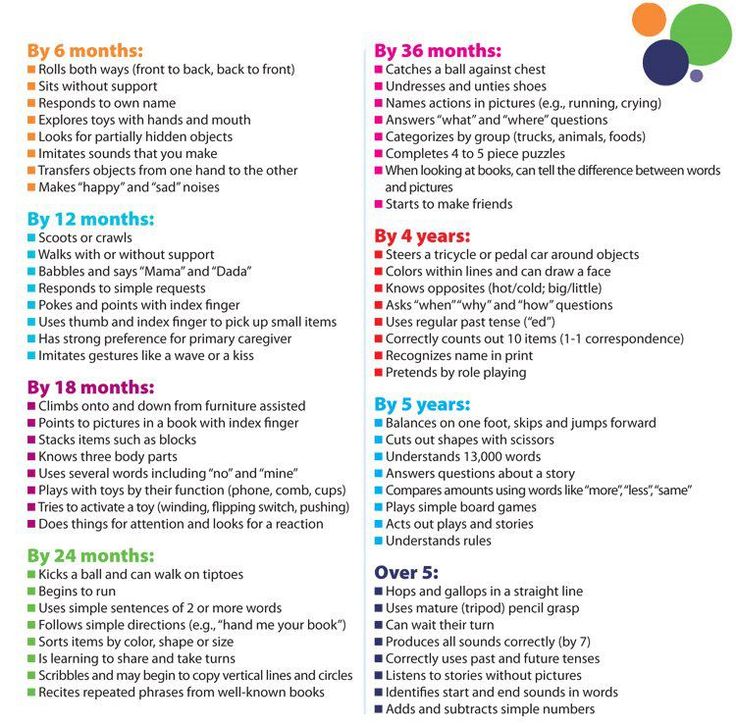 She went to first grade fully prepared.
T. GORDEEVA: And she wasn't very interested there. Well at least, then football appeared.
I. TEREKHOVA: Yes.
K. GAYSINA: Is Lena the only child in the family?
I. TEREKHOVA: Yes.
K. GAYSINA: Have you ever punished her, been strict with her?
I. TEREKHOVA: It happened, of course.
T. GORDEEVA: For what reason most often?
I. TEREKHOVA: Before there were no telephones, you come home and run around all the yards, looking for her.
K. GAYSINA: And how long could they not find it?
I. TEREKHOVA: She quickly found where they played ball - there she was.
T. GORDEEVA: Oh, so it was all tied to football, anyway?
I. TEREKHOVA: Yes.
T. GORDEEVA: We had to look for the boys. Lena Terekhova is also there. Mom knows everything. This is just the beginning of the revelations. Let's pause for a moment and resume in a few minutes.
*****
K. GAYSINA: Let's continue, friends. This is a project of the RFU with the support of Gazprombank.
T. GORDEEVA: In our program today is the mother of the Russian football player Elena Terekhova, Irina. How often do you see your daughter now? Let me remind you that my mother lives in Voronezh, and my daughter lives in Moscow.
I. TEREKHOVA: Once every two months I come here to Moscow.
T. GORDEEVA: But today we have a special case.
I. TEREKHOVA: Today is a special case, yes.
T. GORDEEVA: Thanks to our program, today you meet, perhaps unplanned, but with even greater joy. Elena Terekhova, multiple champion of Russia, champion of the United States of America and the owner of a number of other titles is now appearing in our studio. Lena, hi.
E. TEREKHOVA: Good evening.
K. GAYSINA: Lena, it's very nice to meet you. We talked to mom, now we'll talk to you. Tell me, do you like to remember your first years in football?
E.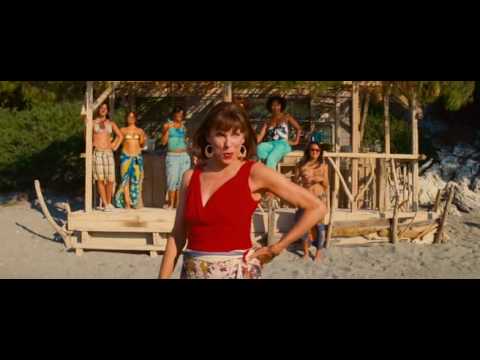 TEREKHOVA: Yes, it's very interesting. You always remember with kind sadness, with nostalgia and with a smile. We like to reminisce with our girlfriends and sit down and chat with our mother. I like to ask questions, because a lot of things fall out of memory. I ask: "What is this? And why?" She says: "What are you asking me, I don't remember!" And who will remember?
I. TEREKHOVA: On holidays, we used to get together and sing karaoke. Lena Danilova came and what song did they sing? "Team of our youth". We still sing it.
T. GORDEEVA: Are you participating, Irina?
I. TEREKHOVA: They sang, yes.
E. TEREKHOVA: The whole family sang, really.
K. GAYSINA: Lena, you probably sang along at the Spartak-Dynamo match?
E. TEREKHOVA: It seems to me that I was the only one standing and smiling, because many were looking at me. This is a wonderful song.
T. GORDEEVA: Taking this opportunity, we can congratulate Lena, because at the moment she is a representative of FC Spartak, who won the Russian Cup.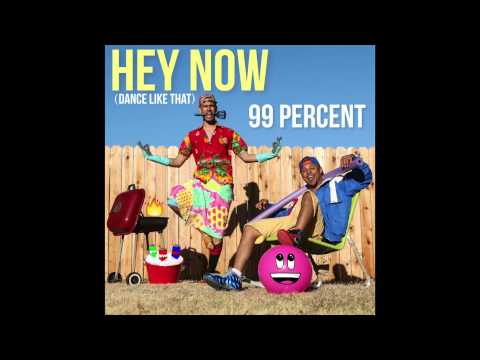 It was a big show, combined with the centenary of the club. So accept our congratulations. It was really really cool.
E. TEREKHOVA: Thank you.
T. GORDEEVA: Lena, do you remember at what moment you turned towards football in your head?
E. TEREKHOVA: I think it's just fate. When the ball hit my feet, and when I realized that there are football sections, and even more so, the women's football section - that's it. I don't remember that moment, but I remember that I understood that I didn't want another in my life.
C How did you feel about dolls and all kinds of girlish entertainment?
E. TEREKHOVA: Nothing. I didn't have dolls. There were balls, pistols, constructors, I liked something like this, boyish. Moreover, I talked not only with the guys, but with the girls too. But in the yard most often I was found in the company of the guys.
T. GORDEEVA: There is a belief that a daughter repeats the fate of her mother. Are your fates similar? I understand, of course, that Irina did not play football (according to our data), but in terms of life priorities, goals, tasks, success, in your personal life, are you similar, mother and daughter?
E.
TEREKHOVA: I don't know... I think that there is some overlap, but not in terms of sports. I have a sports career inside and out.
T. GORDEEVA: And, accordingly, she dictated some nuances of the organization of living space.
E. TEREKHOVA: Absolutely. My mother married early enough, gave birth to me at the age of 20, but my family does not work out. Therefore, here we disagree at some points.
K. GAYSINA: Lena, what other hobbies did you have besides football?
E. TEREKHOVA: If you take a slightly conscious life, I liked taking pictures. I have a diploma, I finished school, I even won the final exhibition with my work. By the way, I photographed Anya Kozhnikova and our work won.
T. GORDEEVA: Wait, what's your style of photography? What do you choose, what do you photograph?
E. TEREKHOVA: I love photographing people, I like to convey the mood. For example, there was such a funny topic: they broke up with a guy, and it was necessary to show what he had lost, to take a cool photo.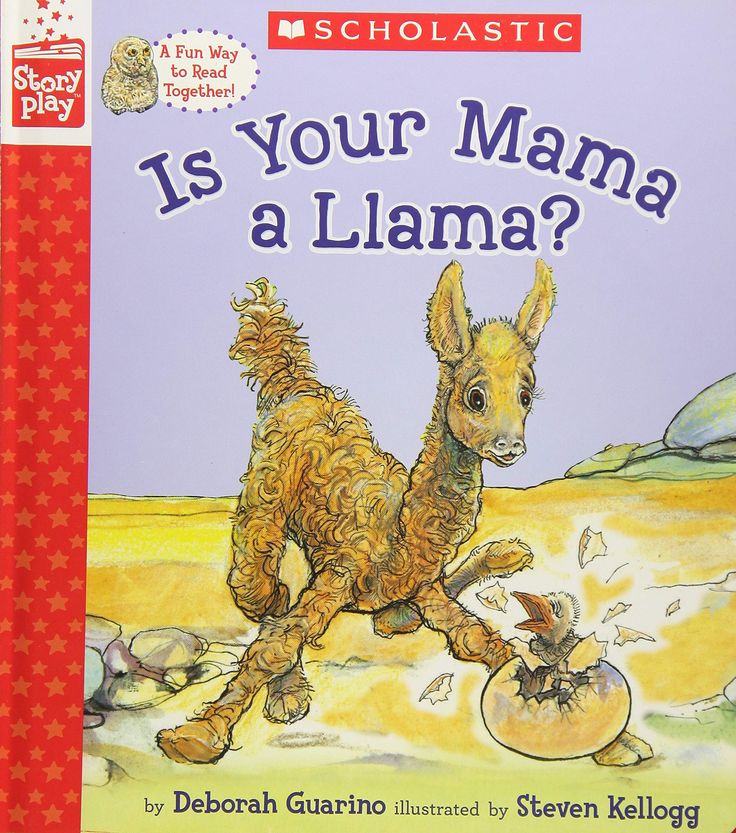 I. TEREKHOVA: Yes, the photos were good.
E. TEREKHOVA: I also love cars, trips, traveling, communication, animals.
T. GORDEEVA: Lena, when you were young, did you want to be like someone else, some kind of artist, singer, sportswoman?
E. TEREKHOVA: I'm crazy about Eminem. I had 55 posters hanging in my room. I remember asking: "Can I stick one poster?" "Yes, glue, do repairs here anyway." And that's it, after that my room was completely hung with him, I had his cassettes, I listened to his songs, translated. By the way, thanks to him, I began to know English well.
T. GORDEEVA: Helped, useful in life.
E. TEREKHOVA: Yes, it came in handy.
T. GORDEEVA: I'm interested in such an association (since you have artistic thinking anyway): does your mother look like some well-known heroine from a book or movie?
E. TEREKHOVA: Alisa Freindlich, maybe.
T. GORDEEVA: By the way, it is quite possible. The type is similar.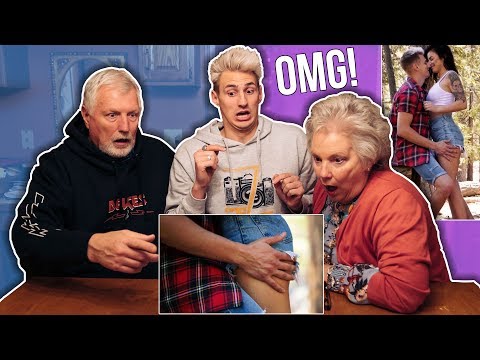 E. TEREKHOVA: I just really like her.
I. TEREKHOVA: I thought it was Lyudmila Gurchenko.
E. TEREKHOVA: Well, or Lyudmila Gurchenko, by the way, too, yes. Looks like it, really. Her attitude towards everything in life.
K. GAYSINA: Lena, is it true that before you joined the women's team with your first coach, you didn't even know that there was women's football – in the world, in your city?
E. TEREKHOVA: I had no idea that there were women's teams, for me it was a shock. The physical education teacher says to me: "Lena, maybe you can go, there is a football section there, why do you run at physical education?" Thanks to her, I found out that there is such a section.
I. TEREKHOVA: But before that, you went to Tomilin.
E. TEREKHOVA: She sent me there.
I. TEREKHOVA: No, no, no. And when for the boys?
E. TEREKHOVA: So it was a boys' section, I played with the guys, but I didn't know that there was a women's team in Voronezh.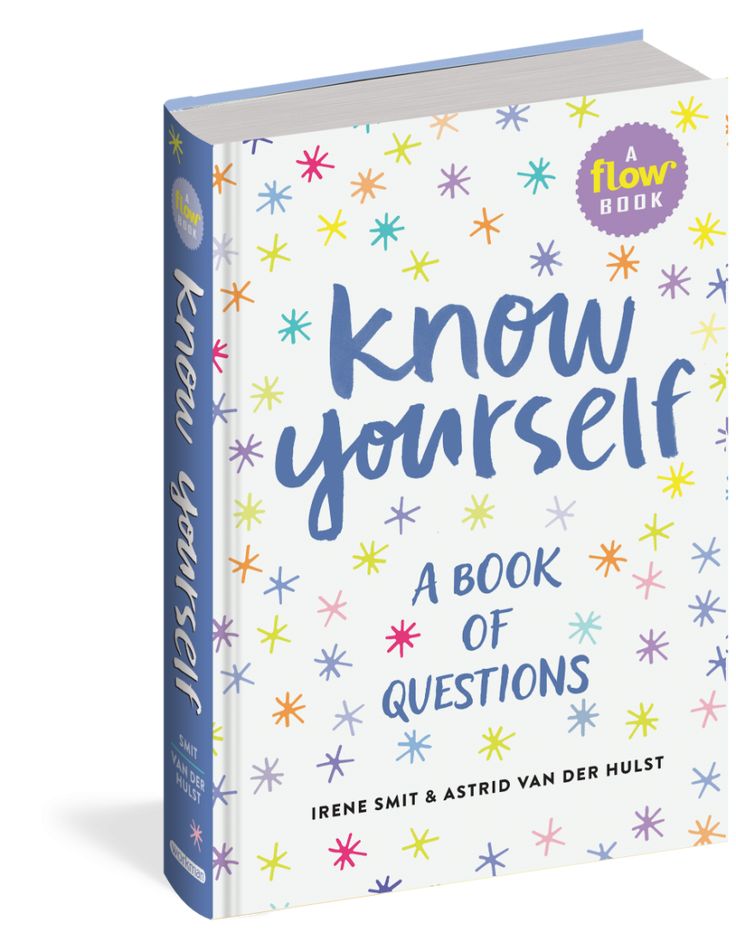 They called me, I started to train with them, there was coach Pyotr Dmitrievich.
T. GORDEEVA: Also a yard coach?
E. TEREKHOVA: No, it was the "Crystal" section, the men's team. By the way, he has very good pupils too, they played in many places. He was like a pre-coach. In fact, Tomilin is still the first, I think.
T. GORDEEVA: That is, you understood that you were drawn to this sport, but did not know at that time that, in principle, something had already been organized, that there were sections for girls?
E. TEREKHOVA: Yes. It was my favorite hobby. We got up at 7 in the morning, went to the Manege, it was terribly cold there, we trained in hats and gloves. I still remember my dad telling a story. They stood with their dads, watched, discussed, and one of the dads says: "Oh, this little nimble, good guy." Dad says: "This is actually my daughter." It's not clear there, everything is in hats. "Wow! How cool." These are some of the stories.
T.
GORDEEVA: Did you watch football on TV with your dad?
E. TEREKHOVA: Yes, we were madly in love with watching football with him. Spartak was just watched, loved, supported. At that time it was just a top team. She is still like this, but then most of all they were rooting for her. They took corn sticks, lemonade to watch the match, and my mother walked and interfered, cleaned up. She was always kindled before football, she had to sweep, wash the floors. We were indignant: "Enough cleaning, let us see!"
T. GORDEEVA: And daddy has lemonade too?
E. TEREKHOVA: Yes. Well, there was beer, of course.
T. GORDEEVA: It's just the first time I've heard of a Spartak fan sitting down with lemonade.
I. TEREKHOVA: He loved everything sweet.
E. TEREKHOVA: He was very fond of sweets. I probably have it in him. Come with me for lemonade, really.
T. GORDEEVA: Listen, even when you realized that there were sections for girls where people like you gather and study, you still didn't imagine that you would become a football player?
E.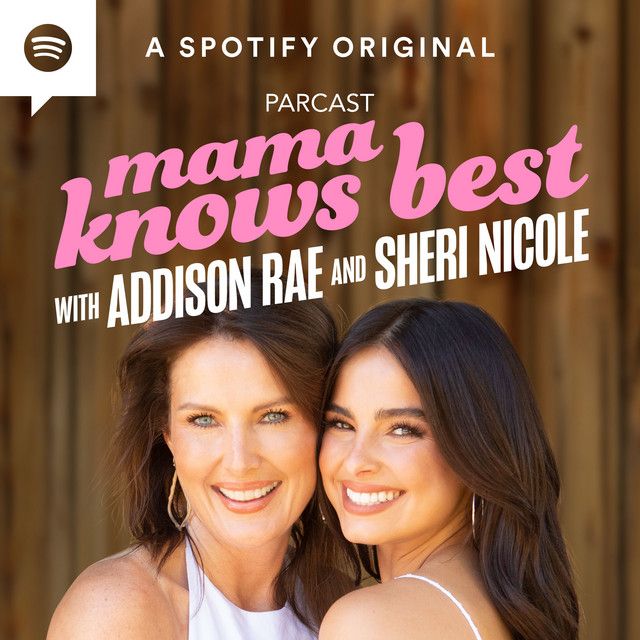 TEREKHOVA: I didn't even think about it. When I came to the section, I just wanted to play, learn, try, I liked the company. At the first training session, I met Lena Danilova, I still remember her long braid. "Hi, I'm Lena." "Hi, I'm Lena." And so our strong friendship was born.
T. GORDEEVA: For life.
E. TEREKHOVA: Yes.
T. GORDEEVA: What did you dream of becoming as a child?
E. TEREKHOVA: There were different options in my head - either a dog handler, or a lawyer, or someone else. What did I say, who did I want to be?
T. GORDEEVA: Irina, how did you imagine your daughter in her future? "Would it be nice if she became…"?
I. TEREKHOVA: A journalist.
T. GORDEEVA: What were your secret plans?
I. TEREKHOVA: Yes.
T. GORDEEVA: I see.
K. GAYSINA: Lena, were there many girls in Voronezh who were passionate about football when you first joined the section?
E. TEREKHOVA: At that time there were several teams.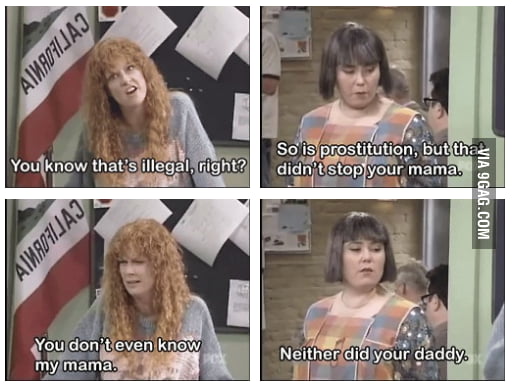 We arrived at the first tournament, Sergey Anatolyevich just created our team, there were 5 of us and they gave us a uniform, I remember, 5 sizes larger. And Lenka Danilova also didn't have sports shoes, and at the slightest blow her shoes flew off. At first, we really didn't have anything.
T. GORDEEVA: It was difficult to buy back then.
E. TEREKHOVA: It wasn't like that, that's the point! She took her brother's shoes and went to play. And in the very first tournament we beat them all. The Voronezh teams were shocked: "We train for 2-3 years, and you brought a team of five people and it immediately won us all!" And then we realized that everything.
K. GAYSINA: And when there were more girls playing football in Voronezh, then or now?
E. TEREKHOVA: I think there are more now. Although in Voronezh I don't know ...
I. TEREKHOVA: I can't even hear it.
E. TEREKHOVA: It's kind of sad in Voronezh. I know what they do there, there are sections, but .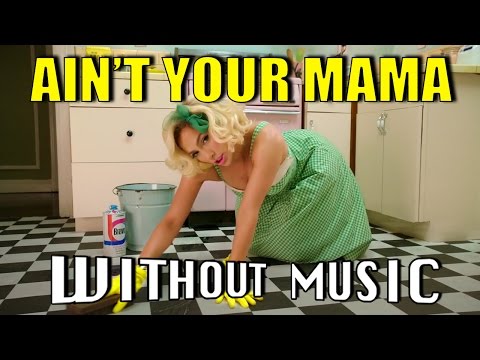 ..
I. TEREKHOVA: The host was, of course, Tomilin.
E. TEREKHOVA: A lot of girls are studying in Moscow now. Recently, there was even a festival among girls and mothers, literally this weekend. So many little girls, even preschoolers are already playing and training!
T. GORDEEVA: The process has begun. Lena, when your classmates found out that you play football, how did they react to it?
E. TEREKHOVA: Everyone was supportive, they asked. I remember when we arrived from the first championship of Russia under 14 and I brought a medal to school, told, showed, all at once: "Oh, you are cool!" Many people still write on VKontakte and Odnoklassniki, and teachers also write that they are proud. Very nice.
K. GAYSINA: Irina, you said that your daughter was a hooligan at school, she got a bad mark for her behavior.
I. TEREKHOVA: It used to be, yes. The teacher wrote in her diary a couple of times.
K. GAYSINA: Why was she usually praised for?
I.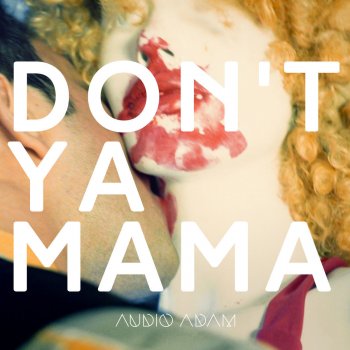 TEREKHOVA: They always praised me at parent meetings, yes. First of all, they always thanked me for being a good student and easy to work with.
K. GAYSINA: Despite the behavior.
I. TEREKHOVA: Probably, studies blocked everything.
K. GAYSINA: Lena, when did you realize that football is the most important thing for you?
E. TEREKHOVA: Probably when we got into a professional team. Outgrown the youthful stage, they signed a contract with me, and I ended up in the team of masters. When you come to the games, first you serve the balls and look at the girls who play, and then you find yourself in a team with them - this is a turning point. Then you realize that "this is it, I'm here." And you begin to realize that this is professional and really serious.
T. GORDEEVA: How old were you?
E. TEREKHOVA: At the age of 14 I signed a contract.
I. TEREKHOVA: Saenko told everyone to live at the base, and for us it was also a shock.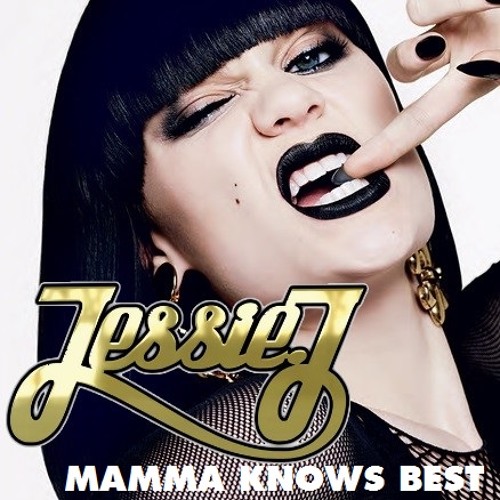 E. TEREKHOVA: We were taken away from home, settled in a sports base, and from the age of 14 to 17 we, in fact, grew up there.
I. TEREKHOVA: I came for the day off.
T. GORDEEVA: Was that the first time your daughter left home? Do you remember what it felt like?
I. TEREKHOVA: There was a shock.
T. GORDEEVA: But you still understood that everything would be fine. Or did you have to persuade yourself?
I. TEREKHOVA: Ivan Saenko invited us...
E. TEREKHOVA: This is the coach of an adult professional team, Saenko Ivan Vasilyevich.
I. TEREKHOVA: He invited me and Lena Danilova's mother, God rest her, Lenin's mother. We came to the base, he showed us the rooms where they would live, told us everything, drove to the office, showed the awards of the Energia team, reassured us as best he could.
T. GORDEEVA: It wasn't far from home, was it?
I. TEREKHOVA: Not far. We could come and see what they have there at any time.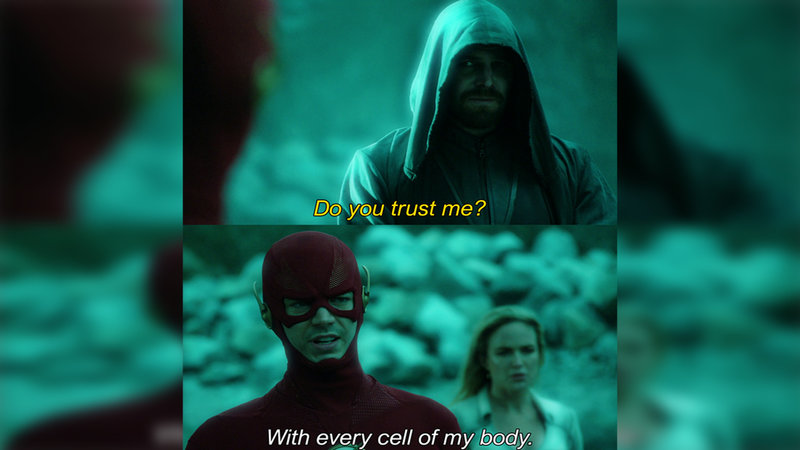 T. GORDEEVA: Did they come and control you?
I. TEREKHOVA: Yes, it happened. There were no telephones then. The watchman let us through.
E. TEREKHOVA: But we had a home. I remember we fought at the base over who would call home first.
I. TEREKHOVA: Or wave your hand on the football field.
K. GAYSINA: Make eye contact.
I. TEREKHOVA: Yes.
T. GORDEEVA: Lena, it was also a difficult moment for you, because you left home?
E. TEREKHOVA: It was very difficult. At first, we were all very worried. Imagine: the girls are 14 years old, they were taken away from home, settled at the base and told that they were only going home for the weekend. Of course it was a shock. At first we all cried together, then we laughed together, then we cried again. But we understood that football still drives us, we madly wanted to achieve results and, probably, this blocked everything. Going to training, to the game, they forgot about everything.
And then, over time, they adapted, realized that this is also good. We come home, we see relatives.
T. GORDEEVA: How long did you work at Energia?
E. TEREKHOVA: I left there at the age of 17 for Ryazan-VDV. It was the first time I left the city for other conditions, another team.
T. GORDEEVA: Did Mom tremble at that moment? Was it another shock or was there already some kind of adaptation?
E. TEREKHOVA: No, it was already normal.
T. GORDEEVA: So the next team was Ryazan?
E. TEREKHOVA: Yes, Ryazan-VDV.
T. GORDEEVA: Lena also played for CSKA, Rossiyanka and Spartak. We'll take a short break now and resume in a few minutes.
T. GORDEEVA: One of the few Russian players who played abroad, Elena Terekhova, spent a season in the American Indiana, where she became the champion of the United States of America. As a player, she also played for many Russian clubs. Terekhova's collection of achievements as a player includes a victory in the Russian Cup, silver and bronze medals of the Russian championship, the title of champion of Russia, and not once, but four times, and so on.
Of course, we do not forget about the European Championship as part of the youth team, the Universiade silver. We can go on listing for a few more minutes.
K. GAYSINA: This is the Mother Knows Everything project, a project initiated by the Russian Football Union with the support of Gazprombank. Presenters Katerina Gaysina and Tatyana Gordeeva are in the studio.
T. GORDEEVA: We continue. Lena, in principle, you had quite a few teams in your career.
E. TEREKHOVA: Yes, it turns out that it is a lot. We went in circles: from Ryazan we left for the Moscow Spartak for a year, then to America, then they returned us to the Rossiyanka, telling us that our place was in Russia, that we should be here, and not wander around for some States. Then again they got into Energia, then again Ryazan, Moscow.
I. TEREKHOVA: For some reason, you yourself did not want to stay in America.
E. TEREKHOVA: There is a complicated story there, the program is not enough to tell everything.
T. GORDEEVA: Let's try. Let's start with how did you get to America?
E. TEREKHOVA: We won the European Championship, the coach noticed us.
T. GORDEEVA: European Championship with the youth team?
E. TEREKHOVA: Yes, up to 19 years old. First, he called Lena Danilova. Then I realized that she would not go alone and said: "You have a partner who distributes assists. Give her too." We started talking and talking. It was very difficult, because no one helped or prompted us. We didn't discuss it with the coaches, we made the decision ourselves. "Let's try". "Lets do it!" We decided why not give it a try.
T. GORDEEVA: At your own risk, it turns out.
E. TEREKHOVA: Yes, we decided that since we are young, why not, we should try. We gave good.
T. GORDEEVA: What about managers, lawyers, agents?
E. TEREKHOVA: There was nobody. We looked at contacts ourselves. But then there were problems because of this. Of course, a person was needed who would check all the documentation.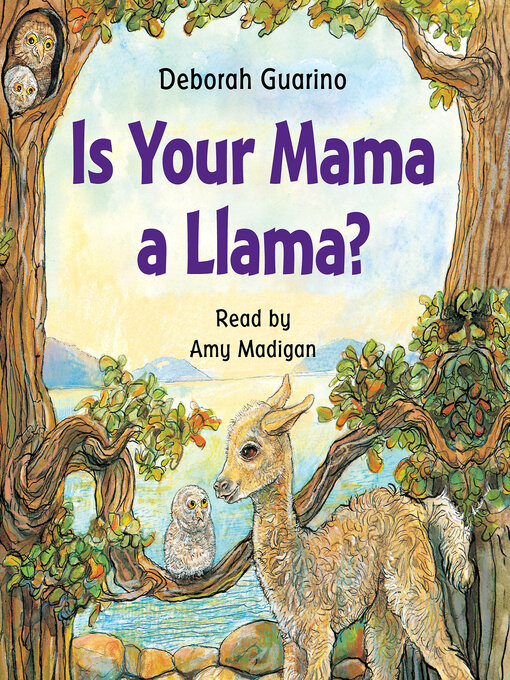 And we are small, naive, young girls who wanted to try themselves in America. We are 20 years old. We signed contracts, they sent us tickets, gave us a program, we practiced and left. Everything was great there, but then certain nuances of the contracts surfaced.
K. GAYSINA: Why is American football better than ours?
E. TEREKHOVA: Yes, everyone! Popularity, quantity, quality.
K. GAYSINA: Are there more spectators there? And they love him more?
E. TEREKHOVA: Yes. There it is the number one sport for girls.
T. GORDEEVA: Seriously? Even at this level?
E. TEREKHOVA: Yes. There is a team in every school, this is a prerequisite. And everyone dreams of becoming Alex Morgan - this is the famous American football player.
K. GAYSINA: On the contrary, what didn't you like about the States from a professional point of view?
E. TEREKHOVA: There is no such thing.
K. GAYSINA: Were you allowed to play there or were you sitting on the bench?
E.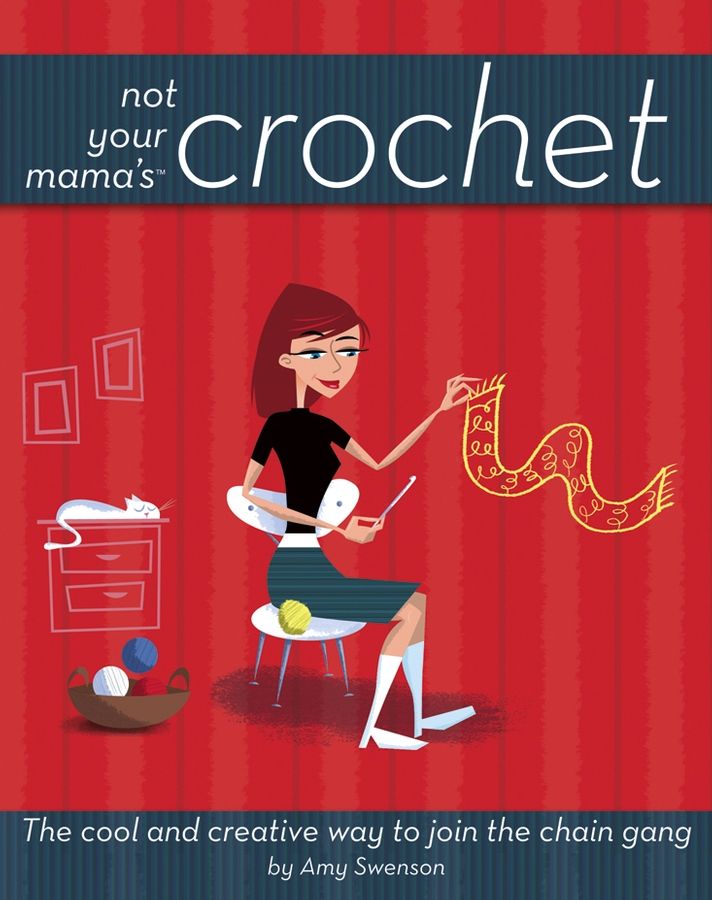 TEREKHOVA: I played all the games there in the first team, entered the list of 33 best players in America. There were three teams: the top one, then the second and third. I entered the second one.
T. GORDEEVA: Is football rougher there?
E. TEREKHOVA: He is more athletic, more powerful. The girls are all tall. At first it was difficult to adapt, but due to the fact that I am fast and technical, I took my pluses.
T. GORDEEVA: Not by size, but by speed and technique.
K. GAYSINA: At that time, how was your language, how did you communicate? You said Eminem helped you learn English.
E. TEREKHOVA: I have already arrived with a basic knowledge of English. We had a great teacher at school, she laid a good foundation for us. I also taught in songs. And the cassettes were also very helpful, where there was a belated Russian translation, when you hear a phrase, and then they translate it for you. And for some reason you remember, it was postponed.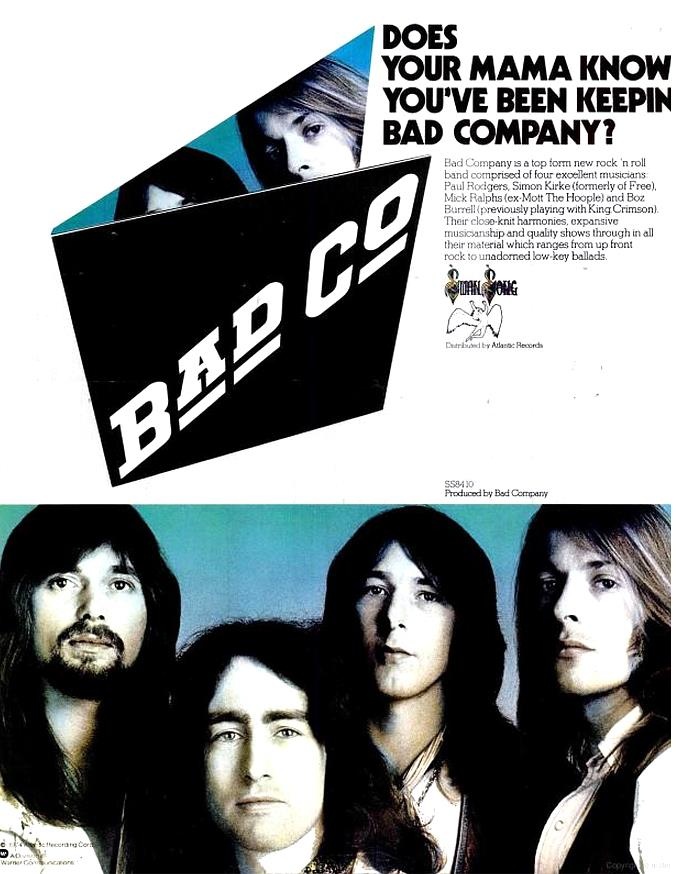 At the end, when I was leaving, they told me that my English was very good, I already spoke almost without an accent.
I. TEREKHOVA: When the foreign girls played in Energia, who translated everything? Lena.
T. GORDEEVA: Already with good experience. Because it was total immersion.
I. TEREKHOVA: When Lena played in Energia, for some reason all the time Voronezh News only interviewed her. Danilova yet, but mostly you, because you knew how to speak correctly.
K. GAYSINA: The season you played for Indiana, the team became the US champion.
E. TEREKHOVA: Yes, and a Cup finalist. They didn't win the cup, but played in the final.
K. GAYSINA: Were you carried in your arms?
E. TEREKHOVA: No, but it was great. The final was played in Florida, we were honored.
T. GORDEEVA: Is there a different attitude towards women's football there?
E. TEREKHOVA: Other. People there, fans come, they will never judge you, "why do you need this?", or something else.
T. GORDEEVA: Did you offer to stay in America?
E. TEREKHOVA: They suggested it, but it was difficult. We were told that you would leave now, and we would not pay you money for more than six months. Hang out in Russia for now, and come back. The situation was difficult, we helped the family, we had nothing to live on, the salaries were small. There were more questions than answers, so we decided that this was not very beneficial for us. We arrived in October and were supposed to return to America in May, but what to do in winter? No one will take to an ordinary local club, because there is no championship at this time, it ends. What will we do next? We asked these questions and then there was a problem with contracts. We signed them, not quite understanding what was written there, although everything was translated for us. But we were young, we did not understand. And then they started telling us from above that if you leave, the road to the national team will be closed, because we will not invite you there.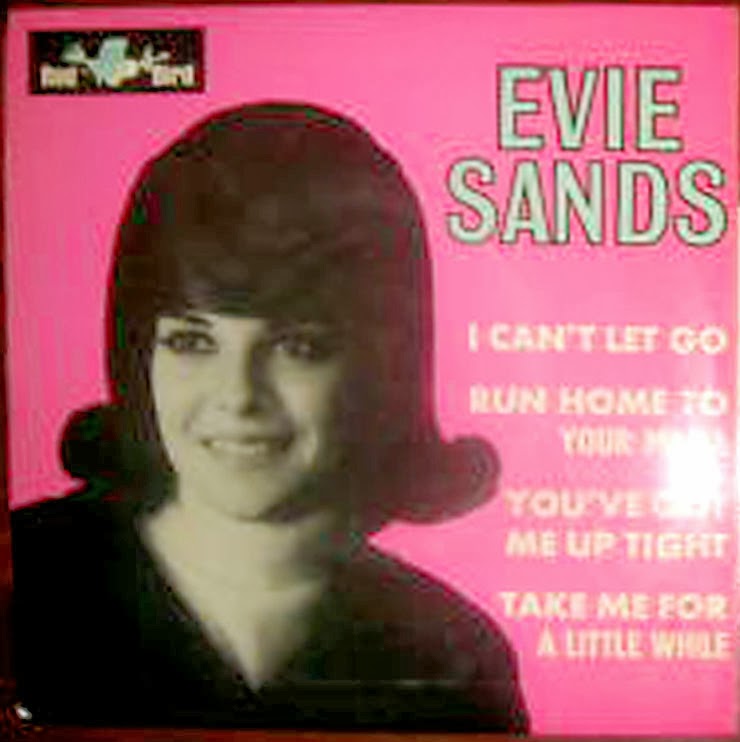 T. GORDEEVA: It seems impossible to refuse the national team.
E. TEREKHOVA: Of course. Who doesn't want to play for the national team?
T. GORDEEVA: There were no career complications in Russia because of this American episode.
E. TEREKHOVA: There were. We practically could not play the season, because they tried to terminate our contracts through the court, the lawyers understood this. So, I had a year out of my career. I was on the team, but I couldn't play. Only in September, when a year had already passed de facto, they confirmed to me that I can participate in the games. It was a shock for me. We were young, we wanted to play. Fortunately, they were called to the national team, the coaches went forward.
T. GORDEEVA: Realizing that you are cool football players. And from a technical point of view, from the point of view of preparation, did America give you any points?
E. TEREKHOVA: Of course. First of all, she gave me confidence in myself.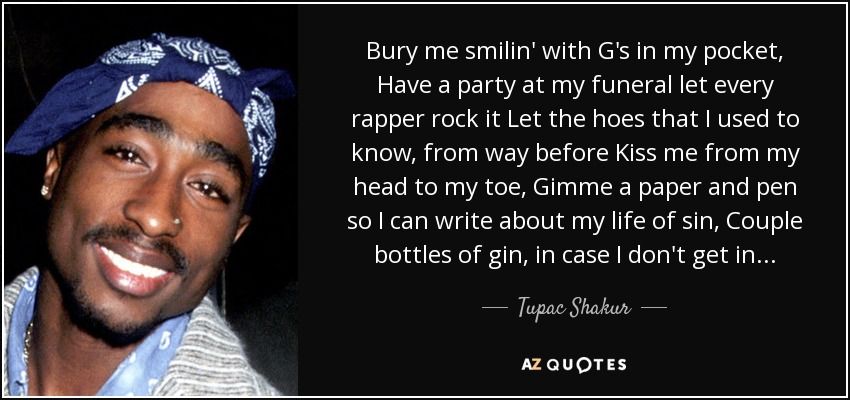 Arriving there, I thought that I would not play at all. It seemed to me - yes where to me! Then, when I began to score leading goals, I realized that I was worth something, well done. At that moment, understanding came.
T. GORDEEVA: Have you ever regretted not staying in the USA? That it was possible to think over some options.
E. TEREKHOVA: We were offered free education at the university. In the evening they said to think and in the morning to give an answer. Staying there to study would be very cool, it's a cool education, the university was chic. In return, we needed to play for a local team for free, the scholarship would be paid in full. We would have to live there for 4 years, practically without leaving home. Forget about the salary, because if you are paid a scholarship, then you cannot work as a professional football player. It would be possible to earn extra money as a coach, in a cafe. We realized that this is a great offer, but probably better in our country.
We made the decision to return. I don't regret that it happened. I think it turned out the way it should have.
K. GAYSINA: Now you have finished your playing career. Are you missing games? Or have you found yourself in a new role?
E. TEREKHOVA: At first it was very difficult, now I have already adapted, I practically do not pull on the field. Sometimes, of course, it pulls, but I think it's temporary.
K. GAYSINA: Tell us more about your role in Spartak. You are a coach, right?
E. TEREKHOVA: I am the head coach of the U16 team, which was formed literally from the beginning of this year. We selected girls in Moscow, in the Moscow region. There are several visiting girls from the regions. The team competed in the U16 Championship, which the RFU has organized and is helping to promote.
T. GORDEEVA: Lena, especially now, as a coach, you probably see what a big influence the family has on a football player?
E. TEREKHOVA: Of course.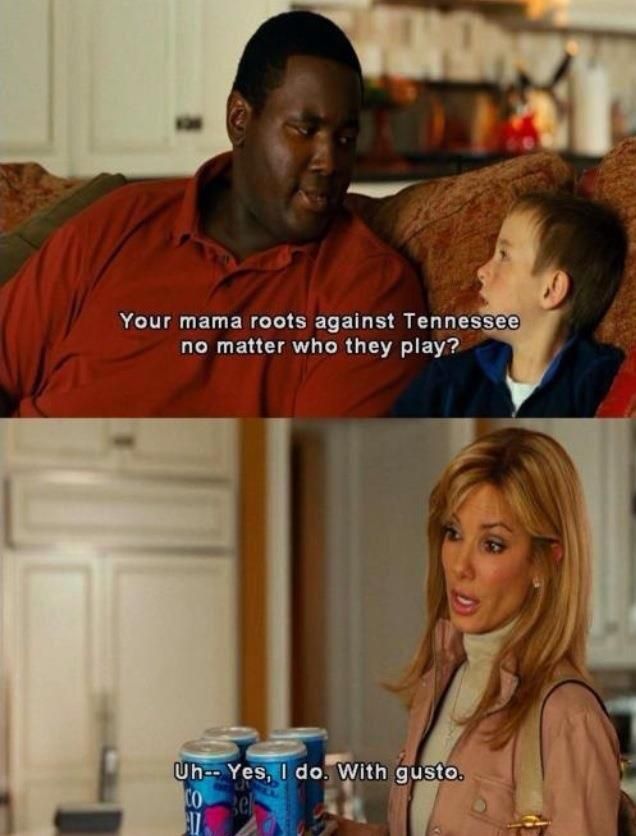 This is very visible. The attitude of parents - who comes to the games, how they relate. We advise some girls through their parents that they need to work with weight. There are girls who lost 7-6 kilograms in 4 months. Think thank you parents. The girl herself would hardly have coped, so the parents understand.
T. GORDEEVA: How do you assess the success rate of your parents in your career?
E. TEREKHOVA: Dad brought me to this sport, showed that it exists. Thank him for this. Mom helped, prompted, reassured somewhere. Didn't interfere. Although I was against it, I never climbed.
K. GAYSINA: Elena, thank you very much for this express conversation! We are very pleased to meet you. Now we have to take a short break. And with mom we will continue the conversation after a short break.
*****
T. GORDEEVA: We are continuing the program prepared at the suggestion of the Russian Football Union with the support of Gazprombank. Today, the project "Mom knows everything" again plunges into women's football.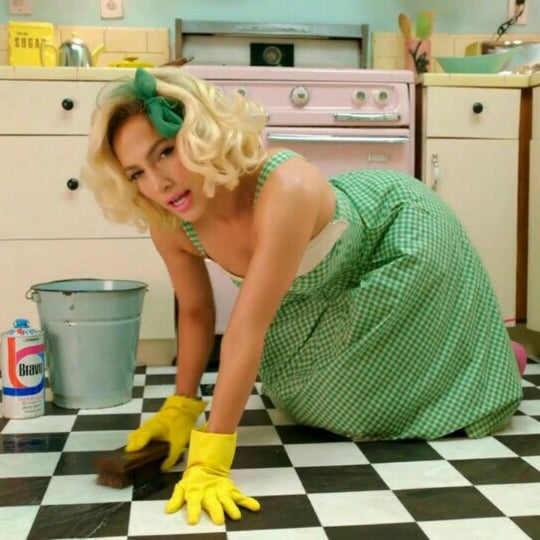 In our studio, the mother of the famous Russian football player Elena Terekhova, Irina. Irina, once again good evening! Now let's continue.
K. GAYSINA: Irina, your daughter and I quite quickly ran through the clubs in Russia where Lena worked. I would like some details.
T. GORDEEVA: By the way, I would like to share some news: at the beginning of this year, the Russian Football Union made a decision that should activate women's football in the country. To obtain an RFU license, men's football clubs must now have a women's team without fail. That is why, at the beginning of the year, the women's Spartak reappeared, which in its history has repeatedly opened and then closed. And it is in Spartak that our heroine Elena Terekhova works as a coach.
K. GAYSINA: Irina, which club did you like best of those in which Lena played?
I. TEREKHOVA: "Rossiyanka", because they always won.
K. GAYSINA: And the transition from one club to another was painful for Lena and for you, did you worry?
I.
TEREKHOVA: We didn't worry. I don't know about Lena, but we definitely didn't worry. I think she does too. All the girls knew each other, they went from club to club.
K. GAYSINA: What is the situation inside the team? It's a women's team. Is there any competition there or were they all friendly, helping each other?
I. TEREKHOVA: Lena never complained about conflicts with anyone. Never.
T. GORDEEVA: Lena says that her brightest impressions, the most memorable moments, are mostly associated with the youth team. Do you support her here?
I. TEREKHOVA: Yes.
T. GORDEEVA: Do you remember how she was included in the youth team for the first time?
I. TEREKHOVA: When the girls played in Energia, they were called for the first time. They were delighted to the point of impossibility, because it was prestigious. Still, they got into the youth team from Voronezh.
K. GAYSINA: How was Lena invited to the senior national team?
I.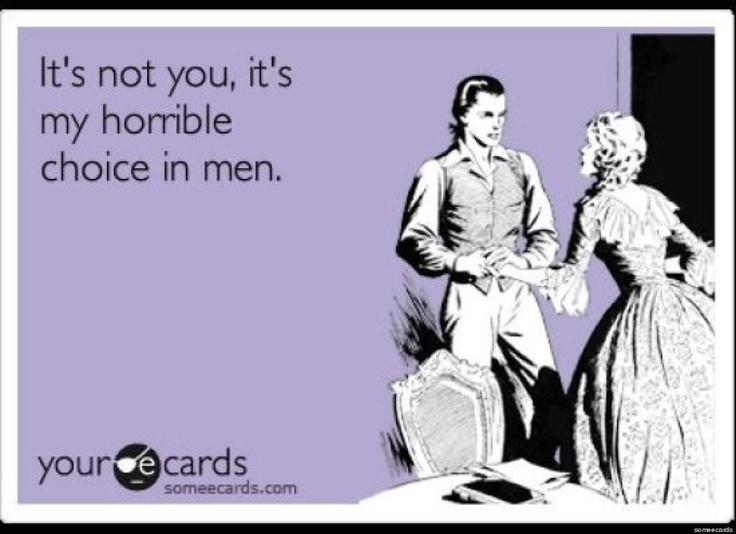 TEREKHOVA: At first they were in the youth team, and then their coach Bystritsky called the girls to the national team - Danilova, Morozova, Kozhnikova, the whole backbone that was in both Energia and Rossiyanka. Everyone moved on together.
T. GORDEEVA: Unfortunately, our adult women's team has not yet achieved much success. So about the next question. Tell me, please, how hard is it to step over defeat and confidently move on, having gathered, towards new victories?
I. TEREKHOVA: I am an optimist. You need to say to yourself: "Nothing, you will definitely win the next game." Somehow I was always sure. But the national team... There are, of course, serious teams. Germany, Switzerland. The girls tried, but not such preparation, of course.
T. GORDEEVA: Irina, your daughter once said that only when she won the Russian Championship with the team, when she was awarded a medal and shown on TV for the first time, only then did you finally understand that football is not so bad, and they began to be proud of their daughter in full.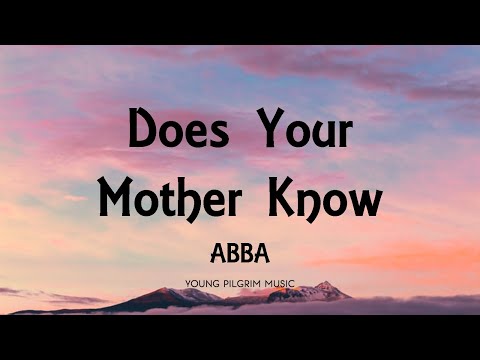 I. TEREKHOVA: Of course. She told everyone, showed everyone articles in newspapers, watched it on TV many times, went to all the matches.
K. GAYSINA: Do you remember the goals scored by your daughter?
I. TEREKHOVA: Yes, I was special in St. Petersburg, at the World Championships. I don't know what they are called. Nine, I think. It was great. The whole stadium was in shock.
K. GAYSINA: Were you also present at the match then?
I. TEREKHOVA: Yes.
T. GORDEEVA: As part of the youth team, when they won gold at the European Championship, Elena also scored a goal.
I. TEREKHOVA: Yes, a lot of goals. And scored in the final. We watched on TV, the neighbors came. It was certainly something. How they scored a penalty, how they were met at the airport in Moscow, was also shown on the central channels. Great.
K. GAYSINA: Irina, what was Lena's most memorable trip for you? She, in my opinion, for some time even lived in Thailand on some island when the World Cup was held there.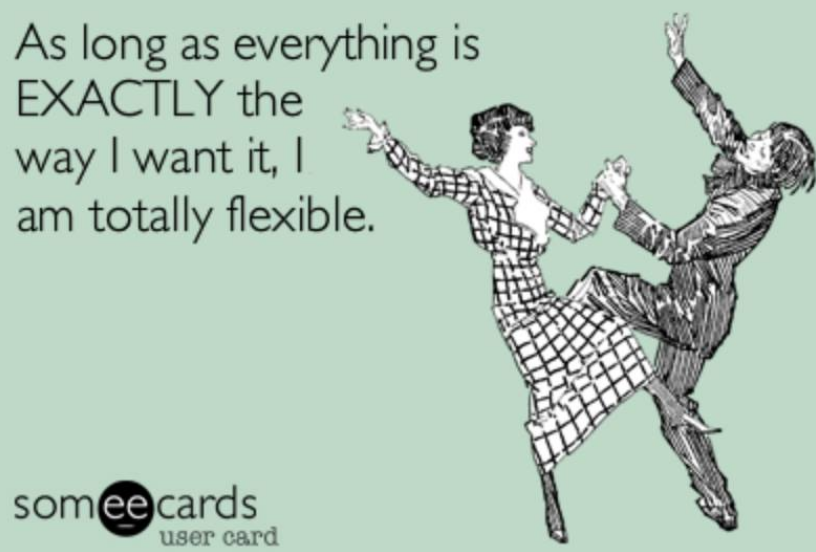 I. TEREKHOVA: Yes, when she went there.
T. GORDEEVA: One?
K. GAYSINA: You sigh as if she didn't have much fun there.
I. TEREKHOVA: She was probably 16-17 years old. She flew to Paris alone, and from Paris in a short period of time it was necessary to catch this Thai flight. And here she was at the de Gaulle airport herself, so small, looking for a flight.
T. GORDEEVA: Again, about America. Irina, making such an important decision as leaving the country, signing contracts with a foreign team, did your daughter consult with you or act independently?
I. TEREKHOVA: Herself.
T. GORDEEVA: Didn't that hurt you?
I. TEREKHOVA: It hurt, but what? The daughter is independent. Dissuaded. But she is in no way. Two friends went.
T. GORDEEVA: Is this natural stubbornness?
I. TEREKHOVA: Yes, probably.
T. GORDEEVA: Was this the only offer from abroad or was she invited to other Western teams?
I.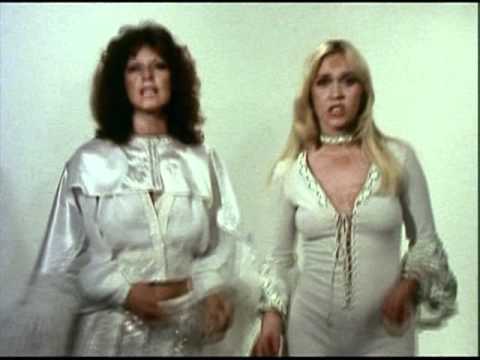 TEREKHOVA: They invited me to some country. In my opinion, to Germany, but she did not want to leave Russia anywhere.
T. GORDEEVA: What is your position here? Should I or shouldn't I leave?
I. TEREKHOVA: No, I don't think we should go to Germany. It is very difficult there, there are strong players. It seems to me that they would not have taken root in Germany.
K. GAYSINA: In my opinion, Lena is a very kind person, capable of noble deeds. Tell us about how she treats our smaller brothers, dogs, cats.
I. TEREKHOVA: This is her love.
K. GAYSINA: She dreams of opening a nursery, doesn't she?
I. TEREKHOVA: Yes, we would be happy to open a nursery with her. Her love for animals comes from me. All my life I have been with dogs, birds, parrots. Now here is a cat, a dog. Lena also has a cat. We just love them. If there was a private house, we would make a nursery.
K. GAYSINA: Take me with you, I am also planning.
I.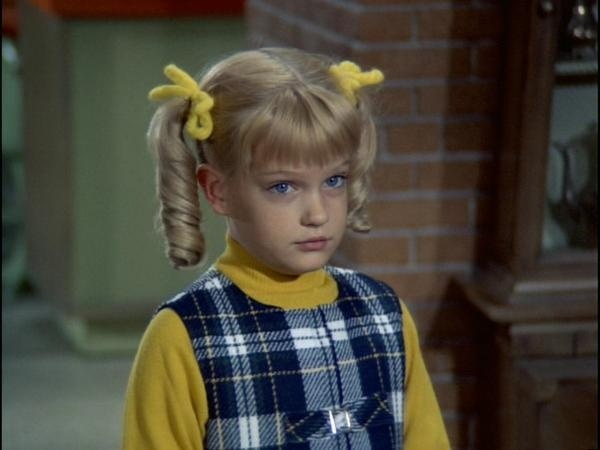 TEREKHOVA: When Lena came to Voronezh, we have a kennel for stray dogs, she bought and delivered food to them. I couldn't go there, it's hard for me.
T. GORDEEVA: But do you keep the idea that someday you will make a nursery?
I. TEREKHOVA: No, I can't pass by.
T. GORDEEVA: Is it true that Lena loves fishing?
I. TEREKHOVA: Yes, I went fishing in Turkey.
T. GORDEEVA: I understand that Lena considers this a way to relieve tension and stress, to relax.
I. TEREKHOVA: Yes, when they went on picnics with the Rossiyanka, they were constantly fishing.
T. GORDEEVA: Have you ever been taken fishing with you?
I. TEREKHOVA: I'm not a fan. I feel sorry for everyone.
T. GORDEEVA: For humanistic reasons? That the fish is also a pity?
I. TEREKHOVA: Yes.
T. GORDEEVA: Tell me, have you been to your daughter's training?
I. TEREKHOVA: As a child, when Lena was with Tomilin.
T.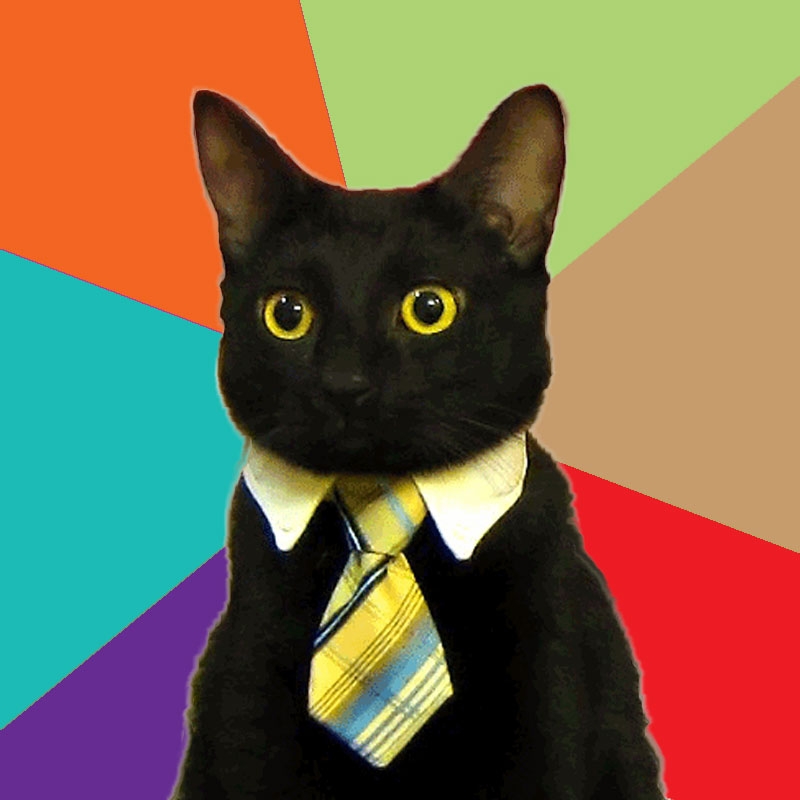 GORDEEVA: What about adult training?
I. TEREKHOVA: No.
T. GORDEEVA: It's not for the faint of heart already?
I. TEREKHOVA: Somehow the time didn't match. When I was little, they drove.
T. GORDEEVA: Have you ever felt sorry for Lena during training? So small, why are they driving like that.
I. TEREKHOVA: Yes, she was small. You think that all the girls are so healthy, but she is so small, thin, but nimble. Mathematics and chess probably helped. On the field, she was well oriented.
K. GAYSINA: Now Lena also knows the field well, she is already in charge. Irina, does Lena fit into your ideal idea of ​​a coach?
I. TEREKHOVA: Yes.
K. GAYSINA: So you consider her a good coach?
I. TEREKHOVA: I think so.
T. GORDEEVA: Why?
I. TEREKHOVA: This is her love, vocation, work. She tried school. I asked her yesterday if she would go back to school as a coach. She says no.
K.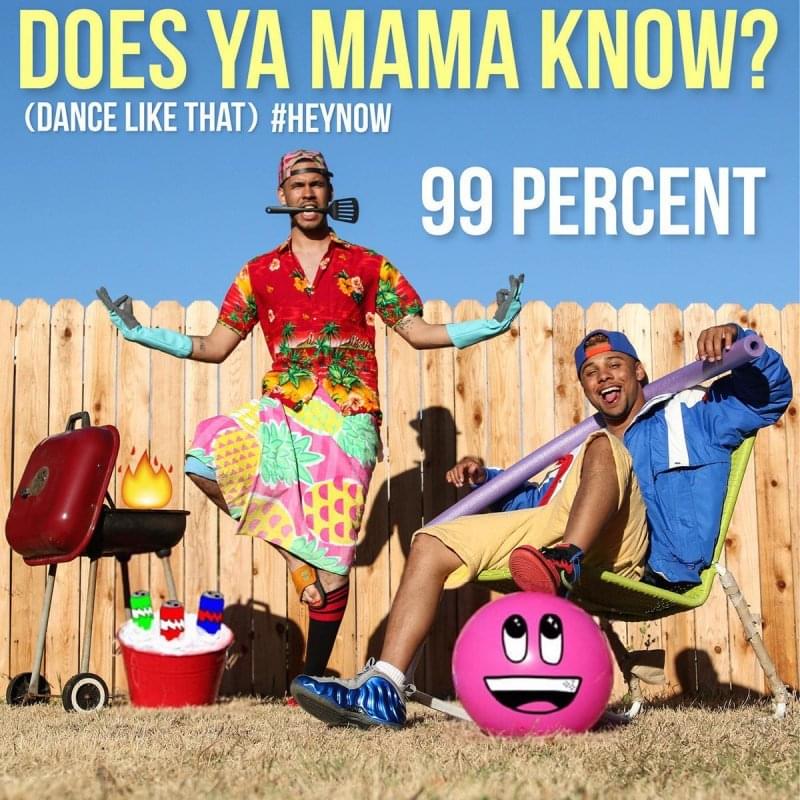 GAYSINA: Let us remind you once again that Lena is currently working at Spartak in the women's team, a red-and-white forge of personnel that will play in the youth football league.
T. GORDEEVA: Elena Terekhova announced the suspension of her playing career and commented very touchingly on her decision: "This is just my choice for today. No matter how life goes on, football will always remain in my heart. Sport is perhaps the best thing that mankind has come up with. At least that's how it is for me." Irina, in your life, in your maternal heart, is football also forever?
I. TEREKHOVA: So it turns out.
T. GORDEEVA: Did you and your daughter love this game?
I. TEREKHOVA: I look after the girls. Even when Lena no longer plays in the national team, we watch, worry, because I know many girls and I'm interested.
T. GORDEEVA: Thank you very much for our meeting today, for sharing some moments that we did not know before!
I. TEREKHOVA: Thank you, girls!
K.